Let's all admit it, Easter won't be the same this year due to the coronavirus, but that can't stop us from celebrating it and being super festive about it. Although we should all stay at home, we can still decorate our living space, paint some eggs, cook meals, put some music on and enjoy this lovely holidays in isolation with our families. Manicure is another thing that isn't affected by the virus, so you can do one on your own and celebrate Easter on your mani as well. Posting photos of your festive manicure will put everyone in a positive mood, so don't hesitate to share your designs. You may even inspire someone to give it a try and kill the boredom in a fun and creative way. There are so many designs that you can do and in this article I have gathered the best ones that will boost your imagination. They are all so pretty and pastel, and this makes them perfect for a spring manicure too. I bet that you are going to fall in love with these Lovely Easter Manicure Ideas That Will Make You Feel The Festive Spirit Despite The Coronavirus. Get the nail polishes you already have at home (it isn't necessary to go outside and buy some new ones, so adapt the ones you already have to the situation) and use your creativity to create some interesting designs.
If you still have your gel nails and you can't visit your nails technician, you can see how to remove your gel nails at home and get a fresh manicure. When you are all done, check out the Easter nails and don't miss the floral nails tutorials as well! You have a vast choice and a lot of time to try every single one you like!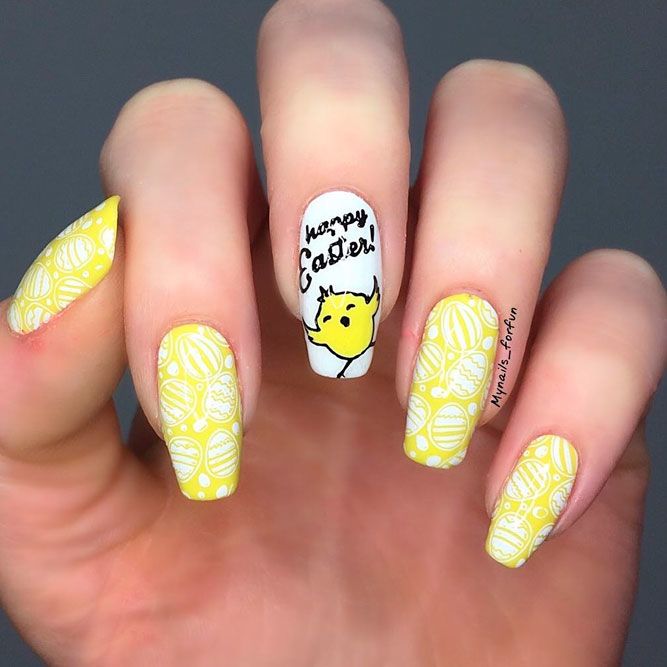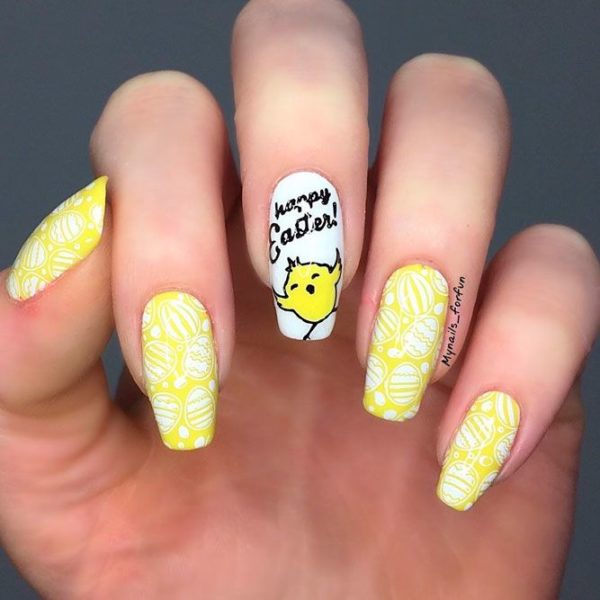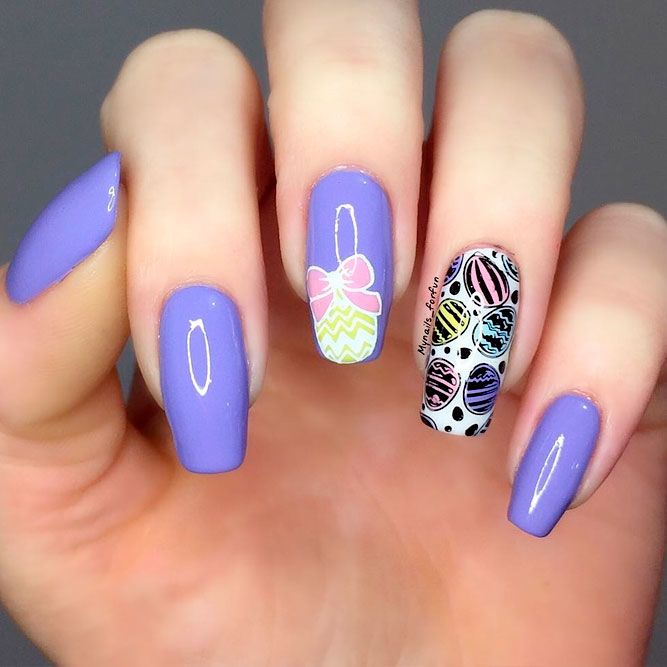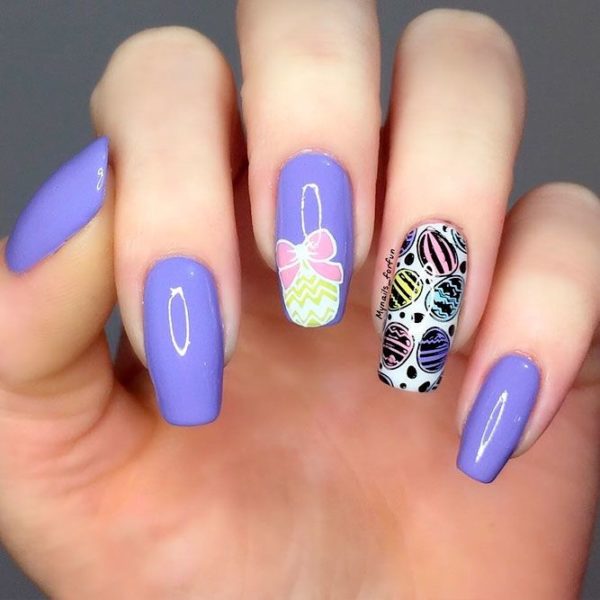 The mismatched pattern is great when it comes to Easter cause there are so many things that you can put in combination together. Dots, flowers, bunnies, zig zag pattern, chicks and carrots can help you make a memorable Easter manicure!
This is a design that is popular every year, and we can't skip it now either. It's definitely one of my favorite looks. You can use your bronzer makeup brush to apply the black speckles with ease!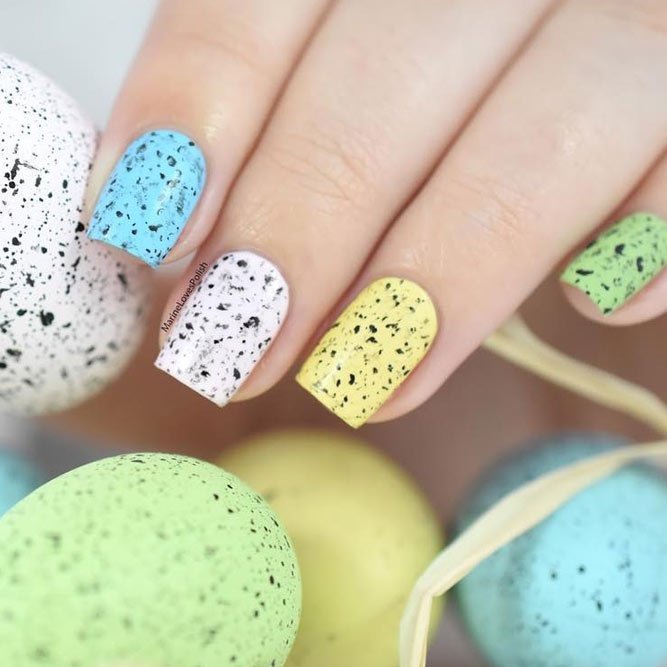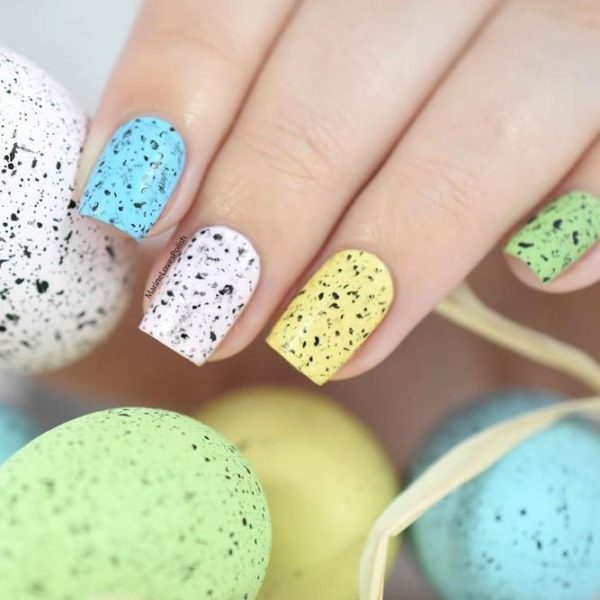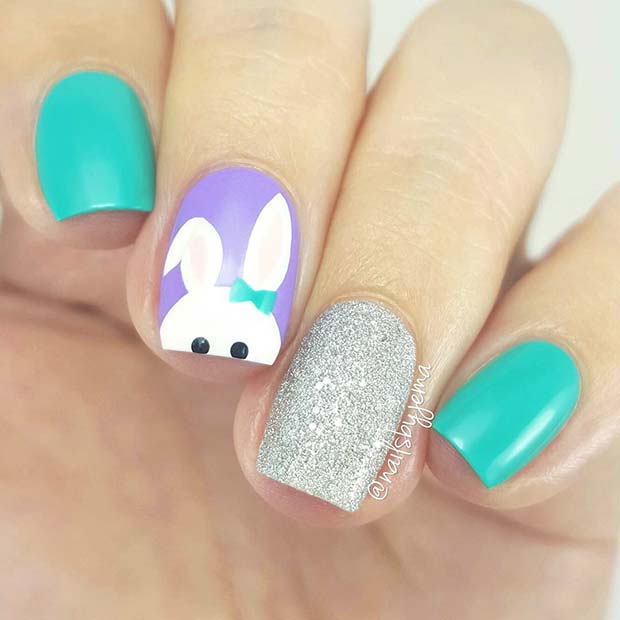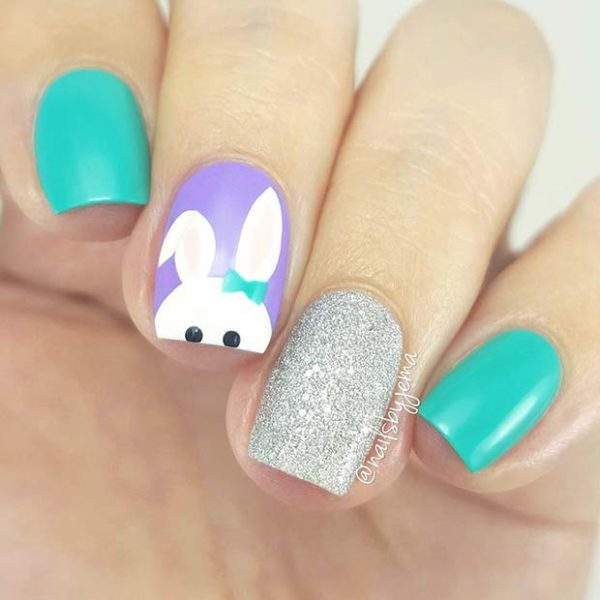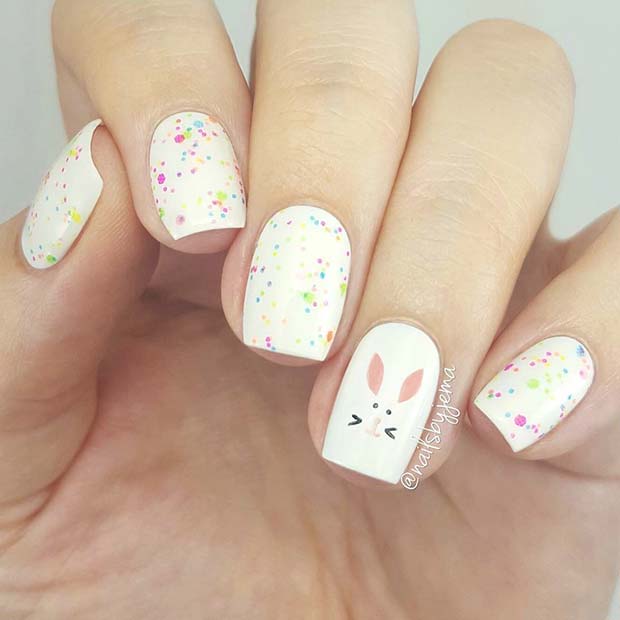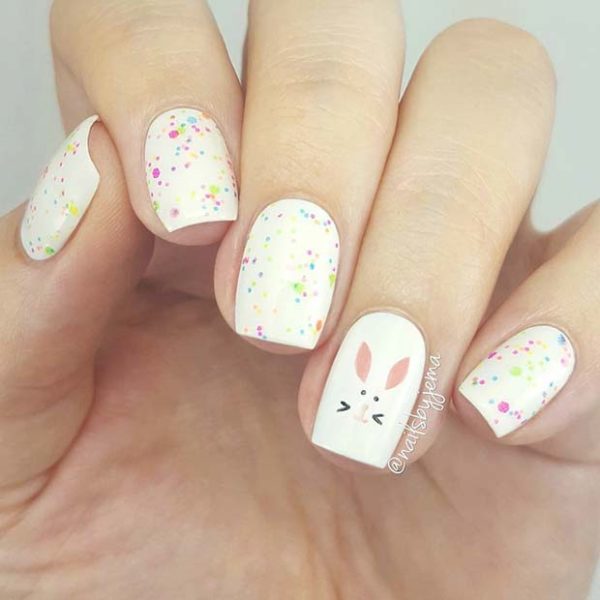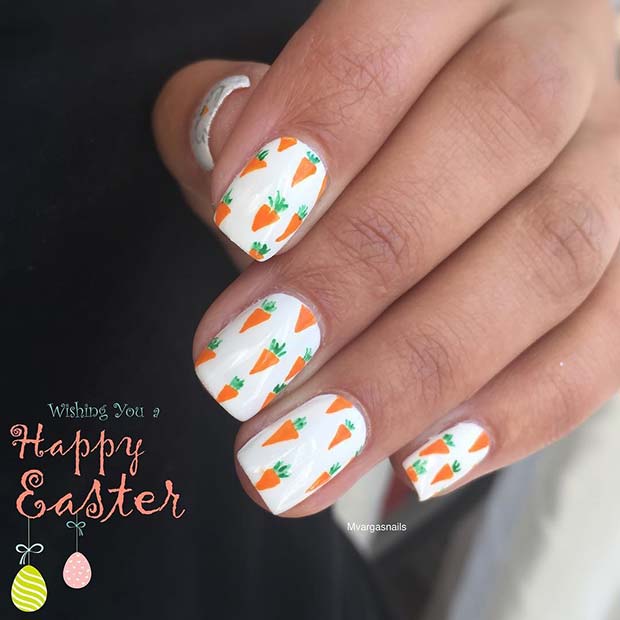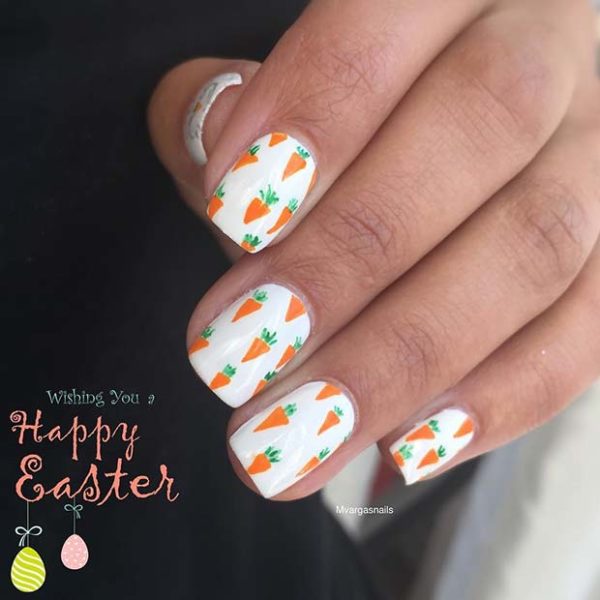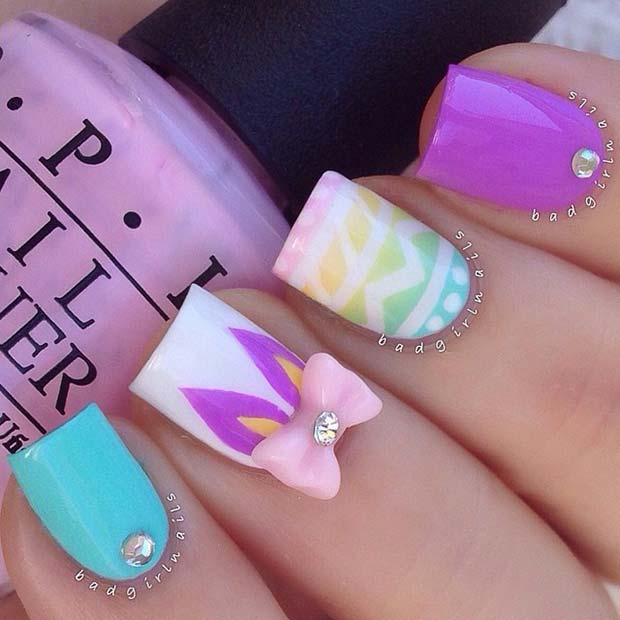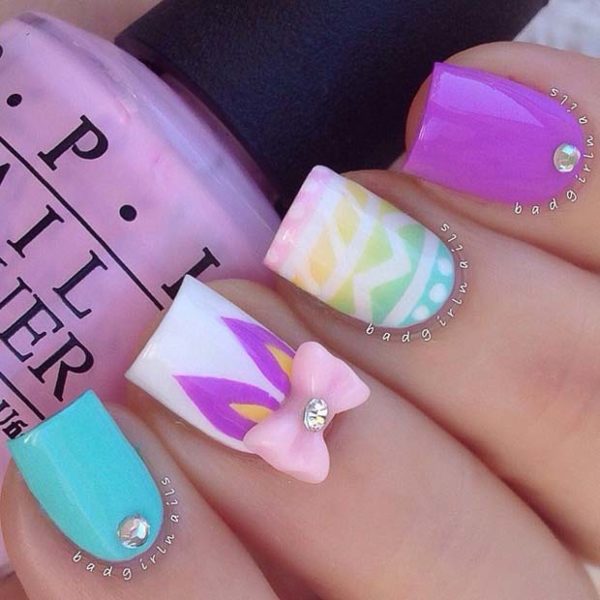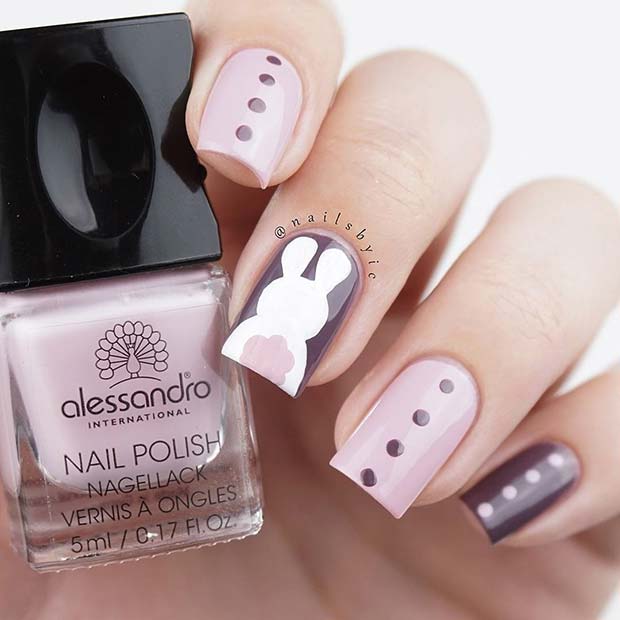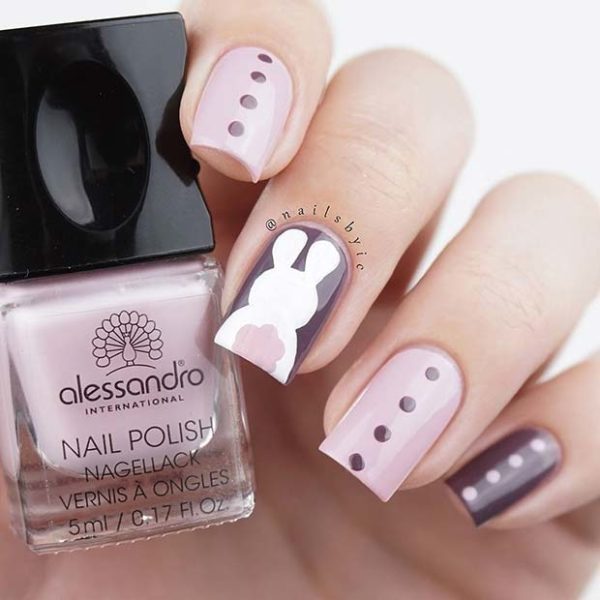 Are you in the mood for a minimal nails design? This is the one for you!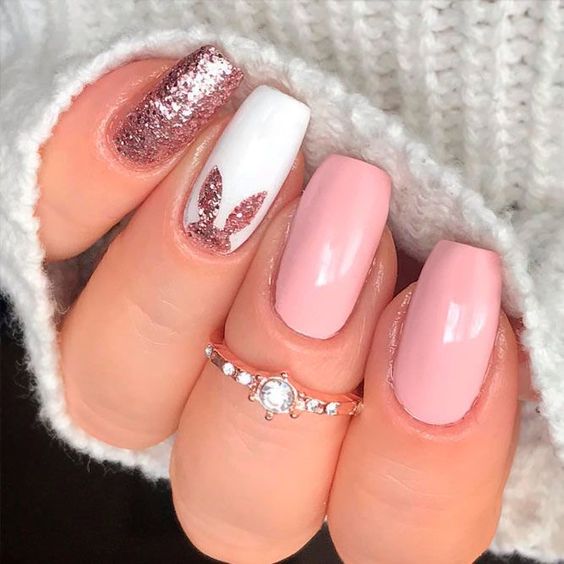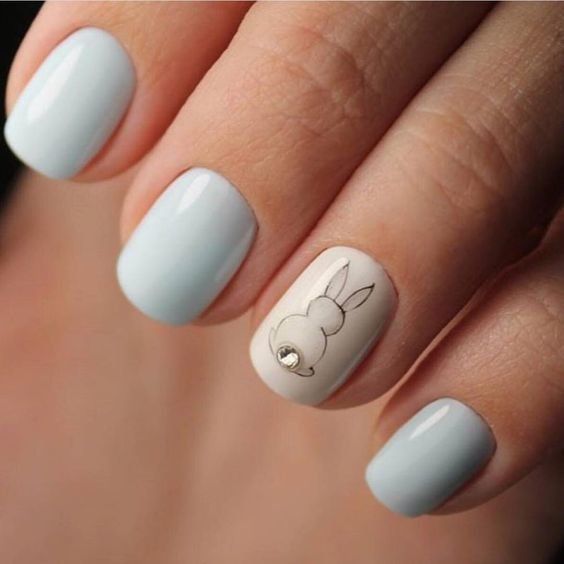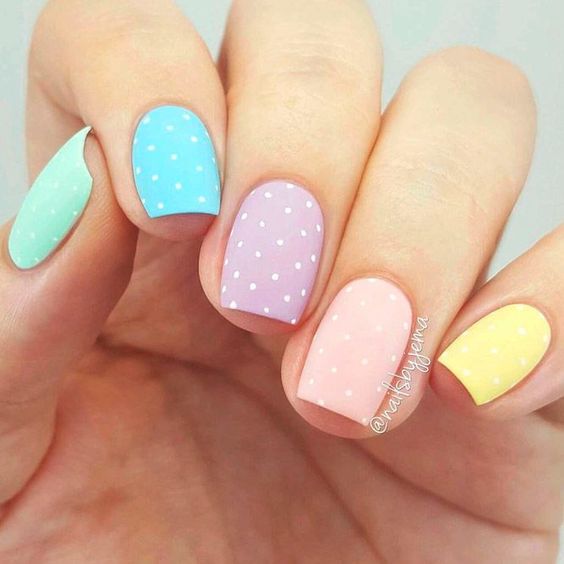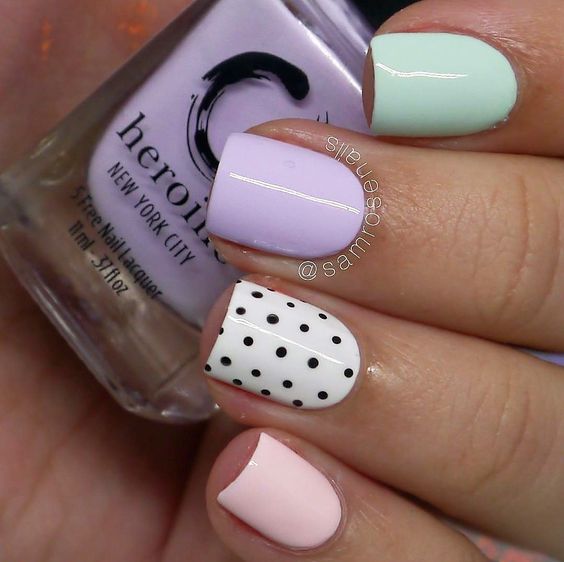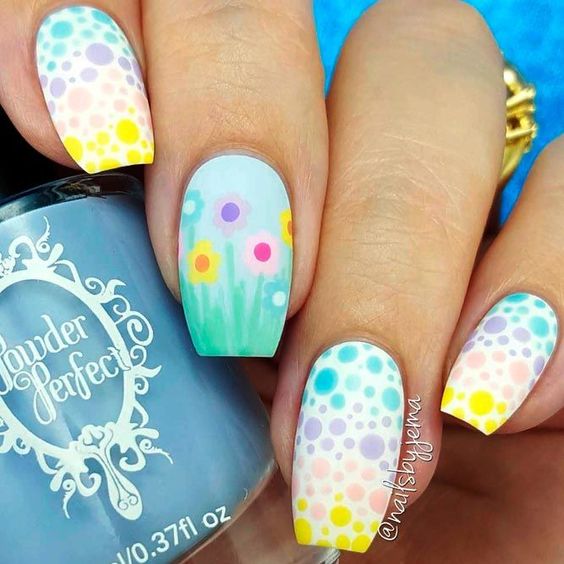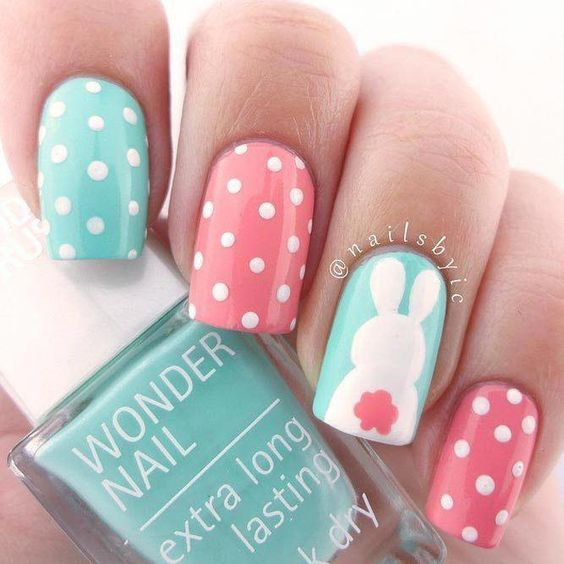 Have a wonderful holiday and don't let the coronavirus get on your way of enjoying it to the fullest!