Is the date to your fall wedding coming close and you are feeling anxious because you haven't done all of the preparations? You may have picked your fall bridal hairstyle and you may have chose the wedding table decorations but there are surely many other things that need to be tended as well. You should think about the backdrop, the table numbers, the favors and many other things, but let's take it one step at a time.
Fall Wedding Backdrops
In this article you are going to have the chance to see some Lovely Fall Wedding Backdrops That Will Fascinate You. Don't miss them if you are lacking inspiration. They will boost your imagination and will guide you in some marvelous ways. The best thing about them is that they will give you a great connection with nature and the amazing fall season. Check them out and see what I'm talking about!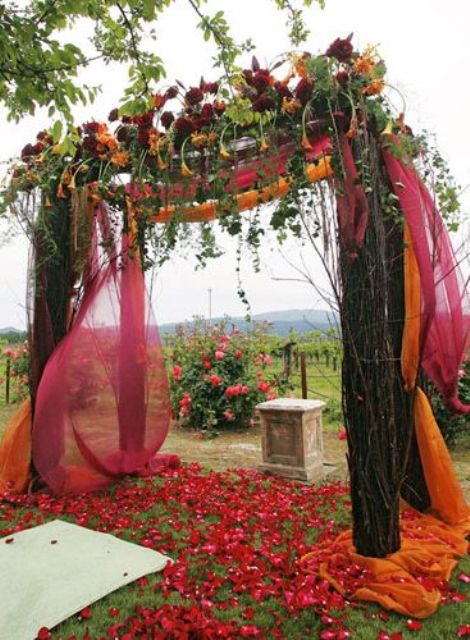 Some of these backdrops are totally doable on your own, so consider making them if you have some extra free time or you want to cut the expenses because they can really accumulate and break the bank.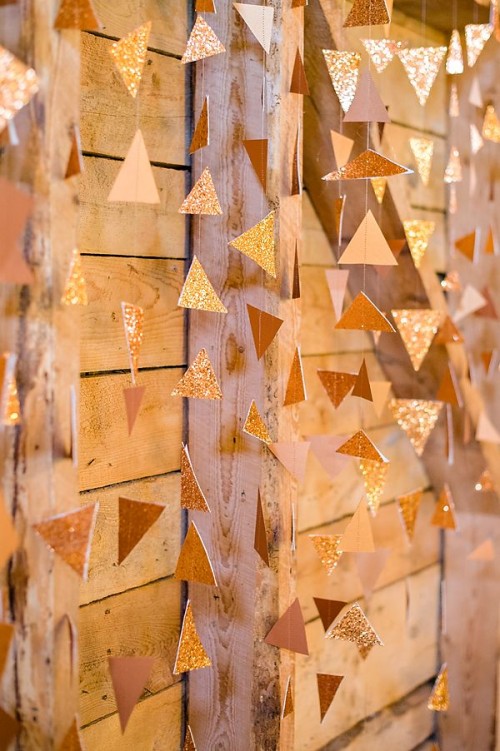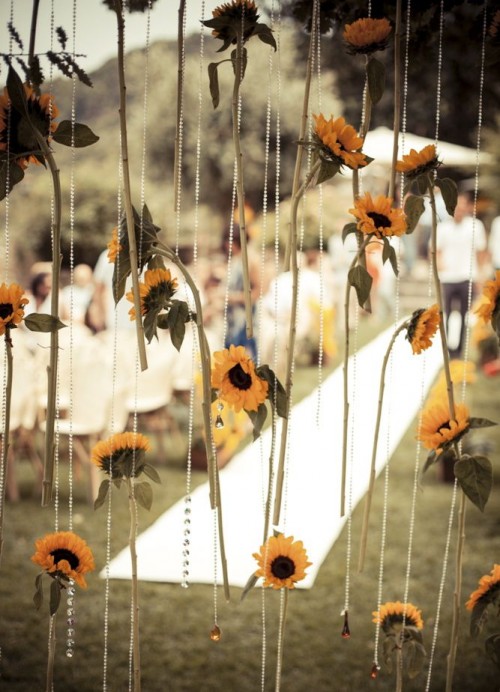 Some of the fall wedding backdrops that I like the most are those that include the colorful red and yellow leaves. All you have to do to make them is to make a frame by using wood and then get the desired leaves from a nearby tree.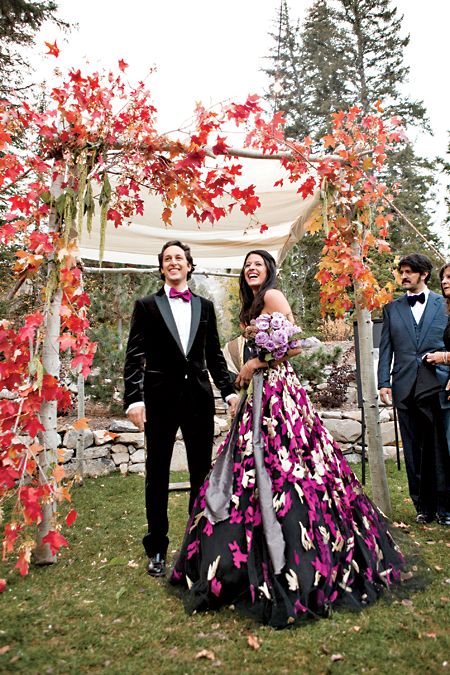 What do you say about spraying some leaves with gold pray and make them hanging on your photo backdrop?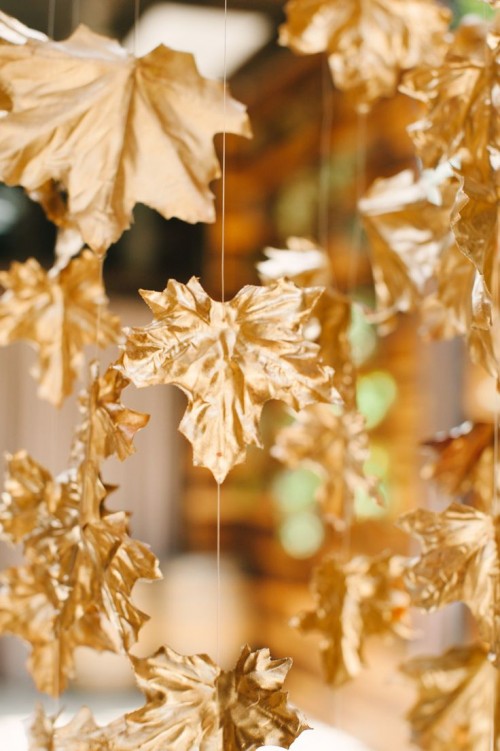 There are thousands of ways to use the fall leaves in your wedding decor. Be creative and experiment with anything that comes to mind!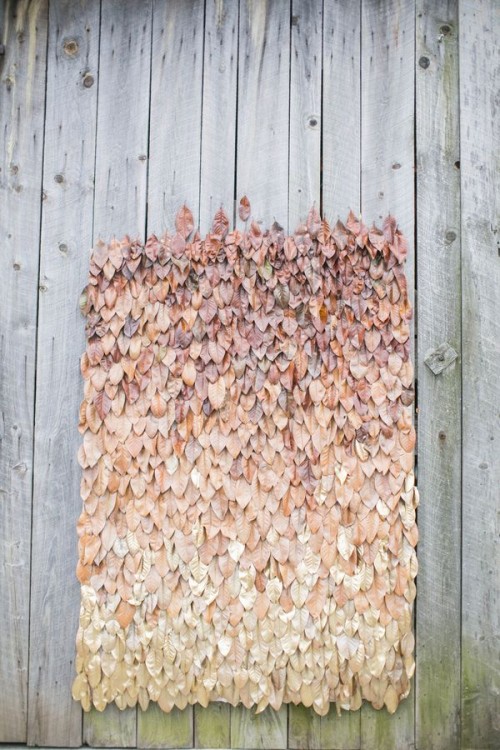 Have you already found the one that you were looking for? If not yet, scroll down because there are some more wonderful designs waiting for you!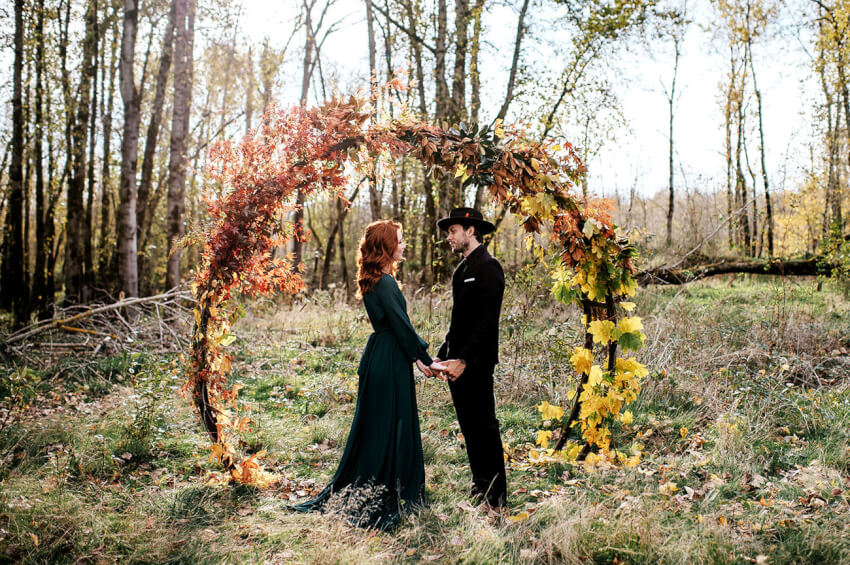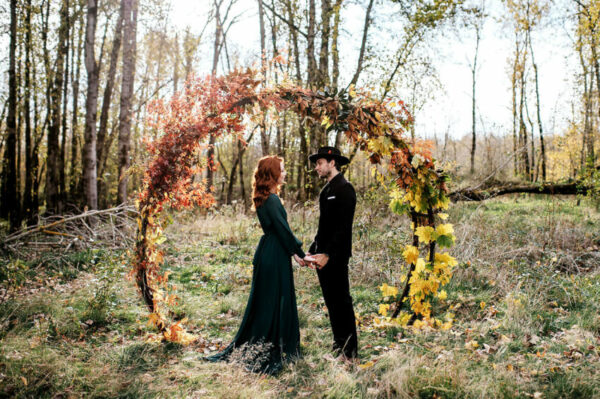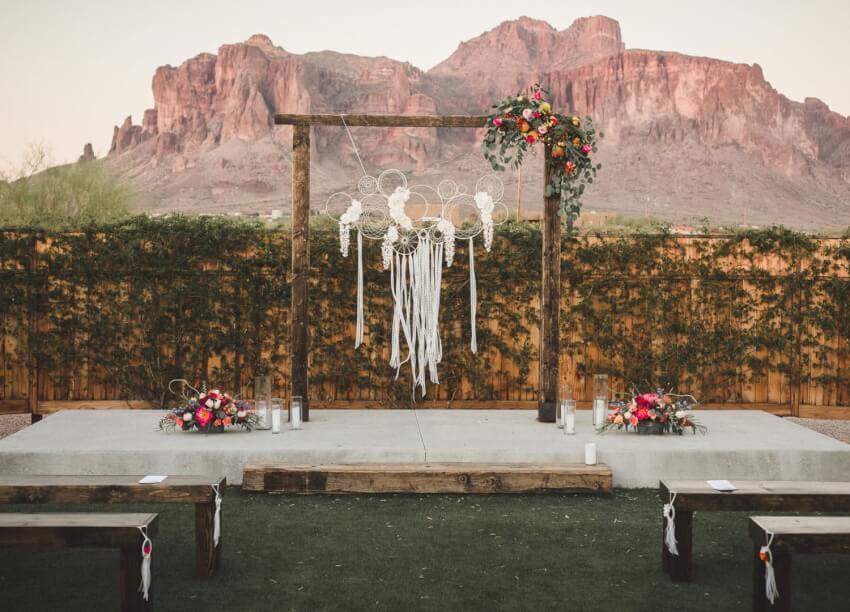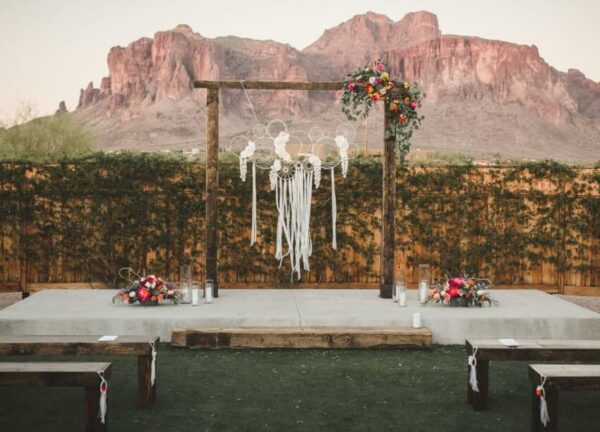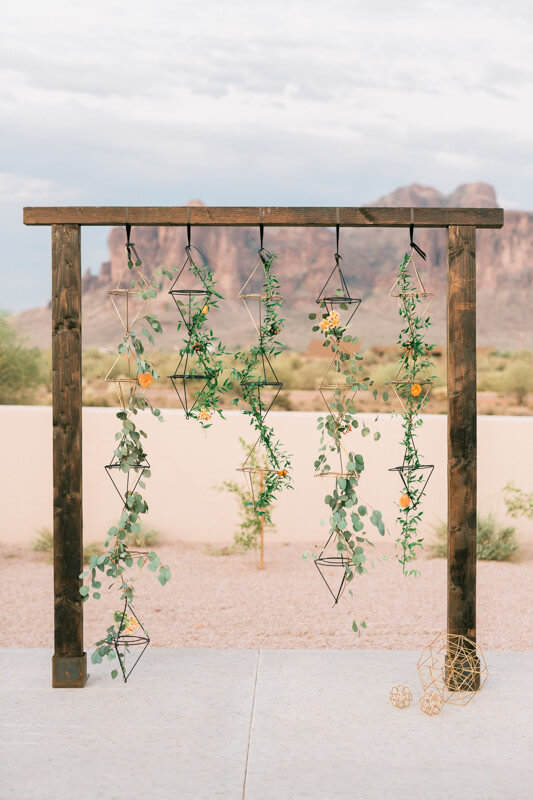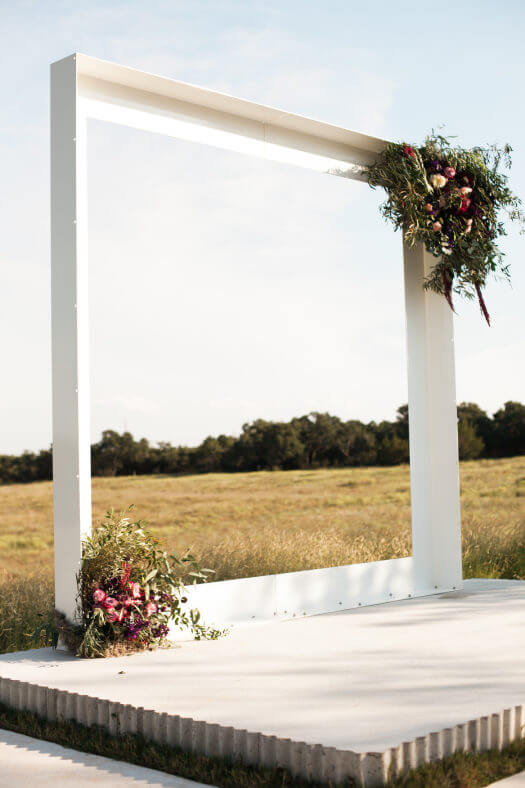 There are certainly backdrops that require help from a professional, so save the idea that you like the best and show it to them. You will have it perfectly done without a question!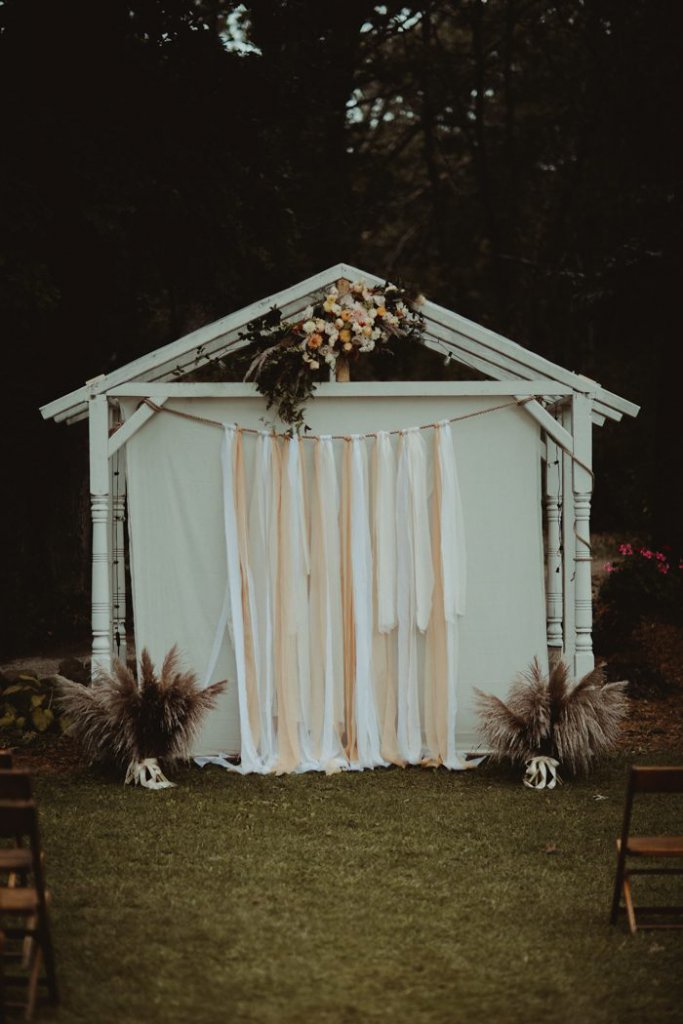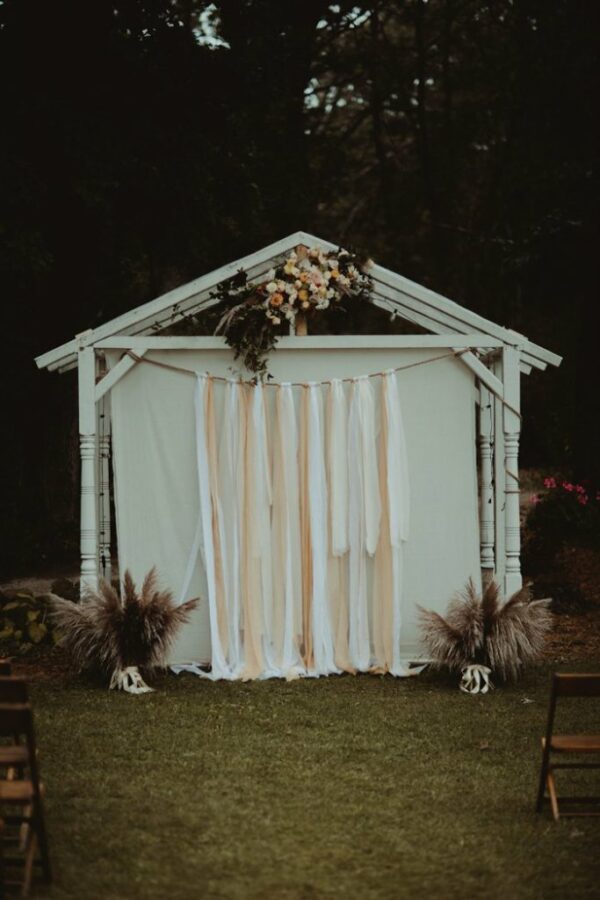 Closure
Paying attention to the smallest details is the key to a good-looking wedding setting. In this way everyone will feel welcomed and special. The wedding backdrop should not be an exception when it comes to the wedding decor. I hope that you have found something that you'd like to see on your wedding photos even after couple of years pass by.