Intro
Have you decided to have your wedding despite the pandemic? Everyone thought that the corona virus will be gone before we know it, but unfortunately it's lingering and it's not going away anytime soon. We can't pause our lives, so we have to adjust to the new normal situation. In some countries big weddings are forbidden to take places and you may have to settle for a smaller and intimate one instead.
But who cares about that when you are going to say "yes" to spending the rest of your lives with the person you love the most? In case you are tying the know this fall, scroll down to see some inspiring ideas that will help you with the decor. These Lovely Fall Wedding Table Decorations That Will Boost Your Imagination are definitely one of a kind!
Fall Wedding Table Decorations
There something so special about fall weddings. Although not many people prefer to get married during this time of the year due to the rain and cool temperatures, the warming colors that the nature provides are the ones that make them really amazing. Check out these fabulous tables and make your picks!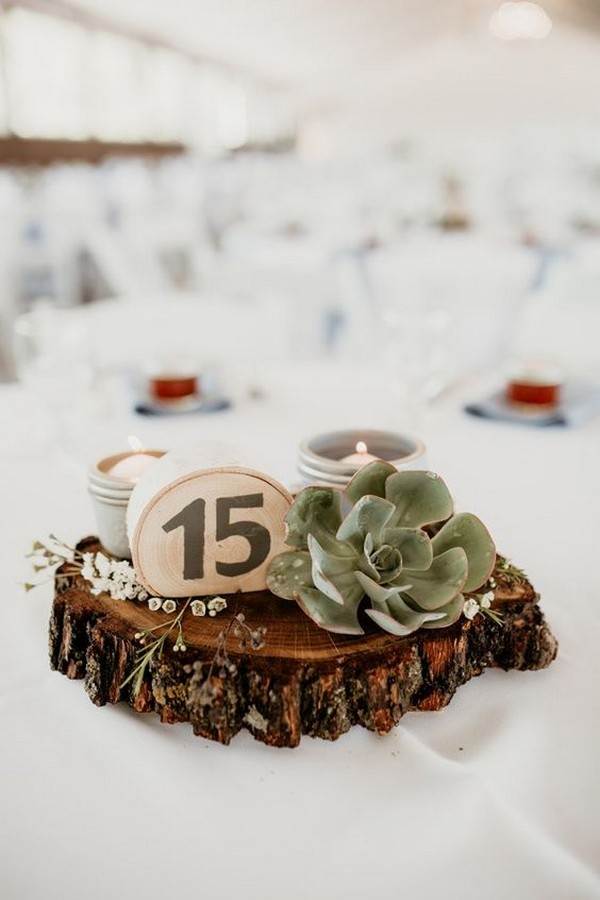 Here's one of the ideas that impressed me very much. How do you like it?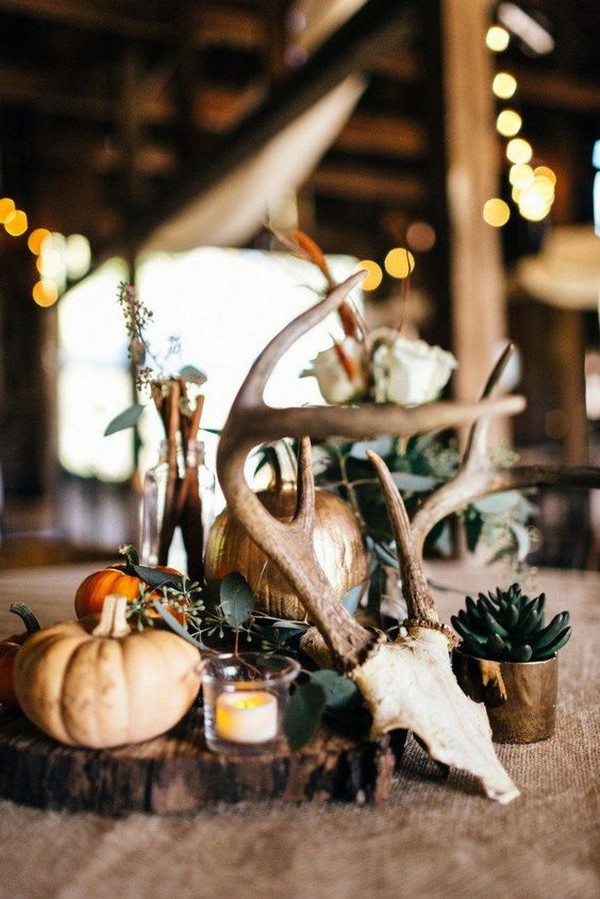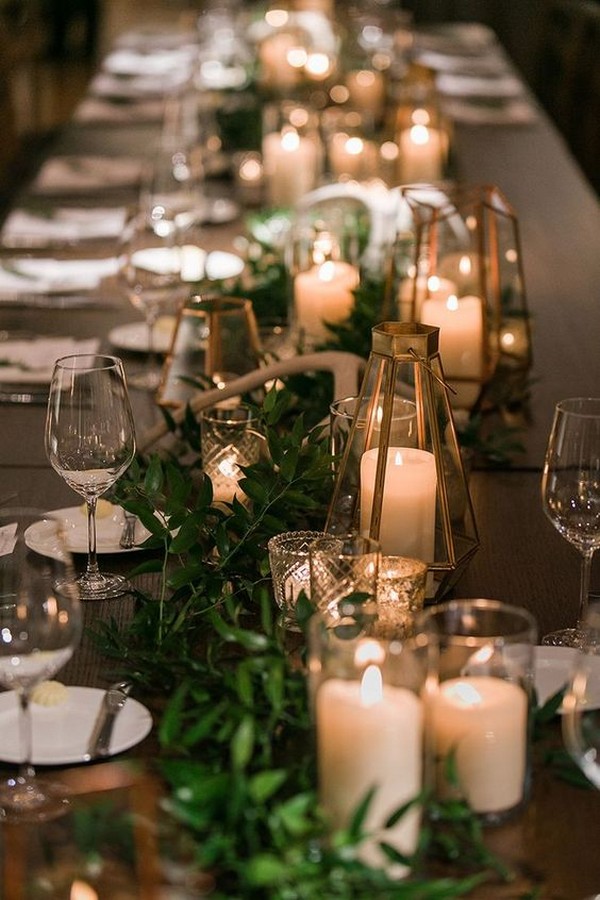 What's a fall wedding without some pumpkins here and there? Make sure you have some on your fall wedding tables to set the tone. You can use them as flower vases, candle holders or just as they are.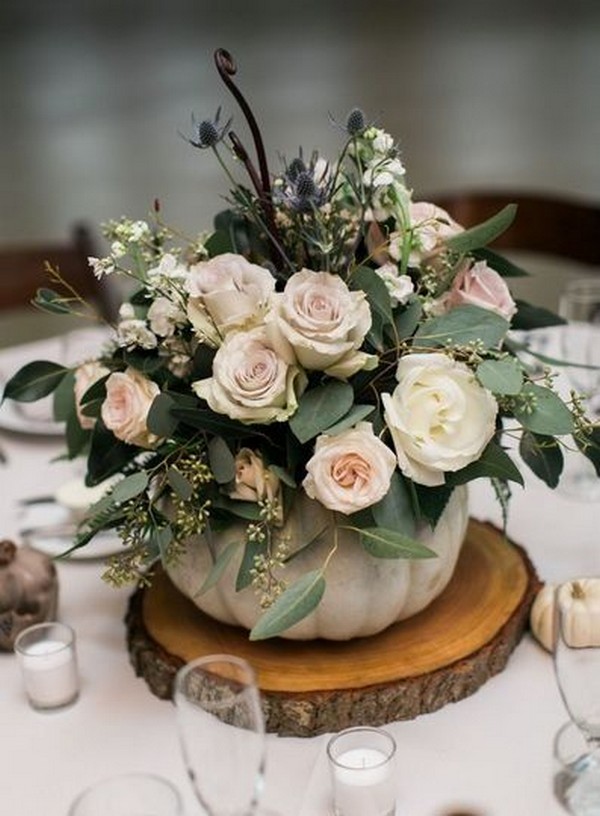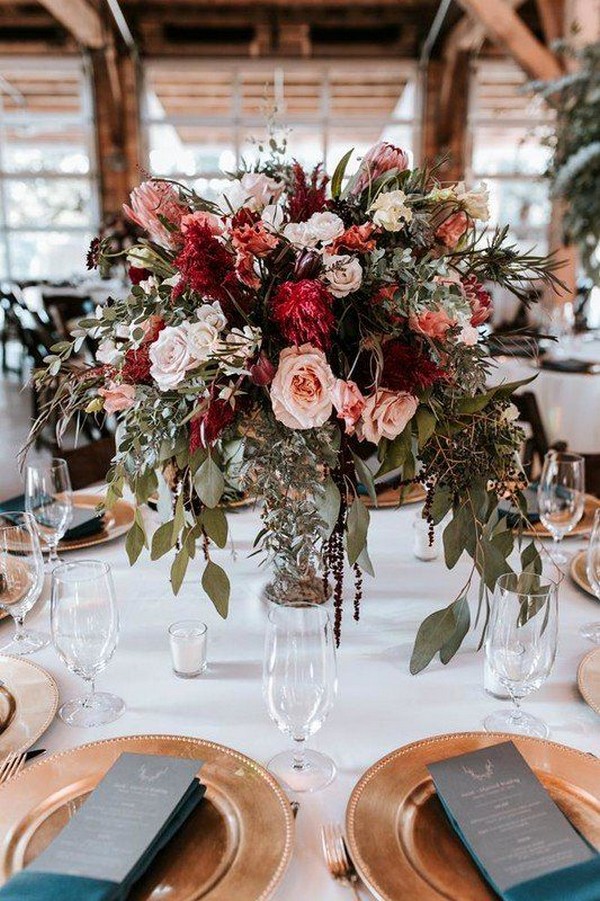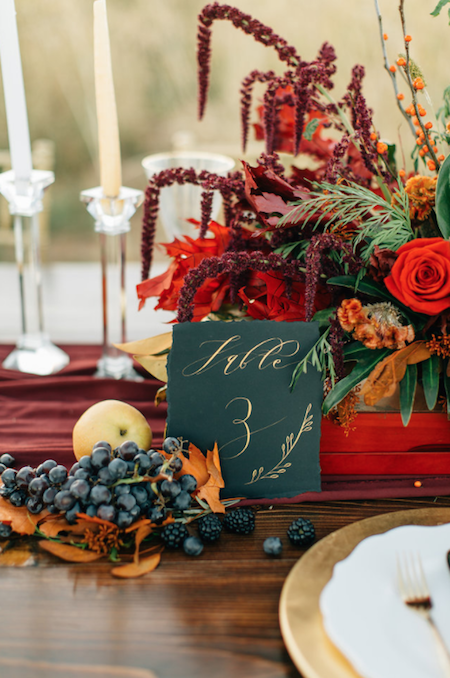 What do you say about a gold wedding theme? It's definitely the perfect pick for your fall wedding. The hanging gold flowers above the table are the ones that fascinated me the most!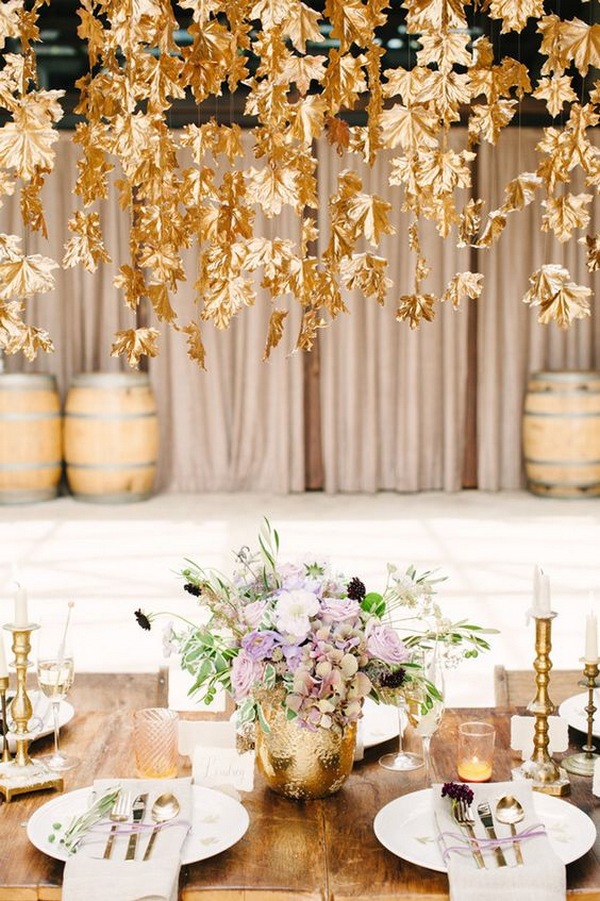 The leafless small trees are true representatives of this season and this is why they deserve to find their place on your wedding tables. You can hang some string lights or flowers on them to make them even more charming.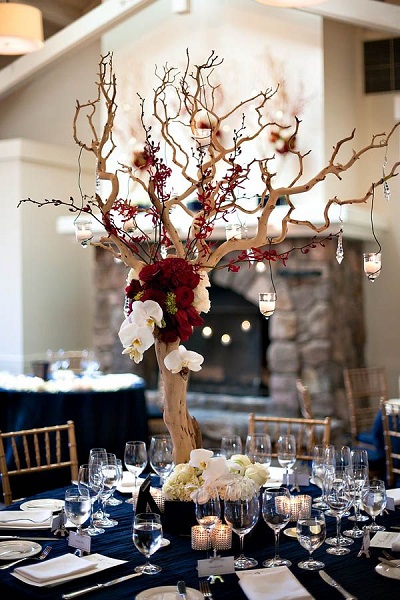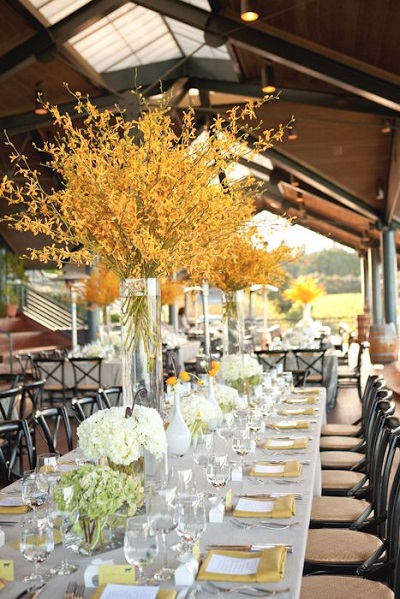 Logs are also an excellent choice when it comes to the decor of a wedding that takes place during this time of the year. They are the perfect fit for you if you have set your eyes on the rustic theme.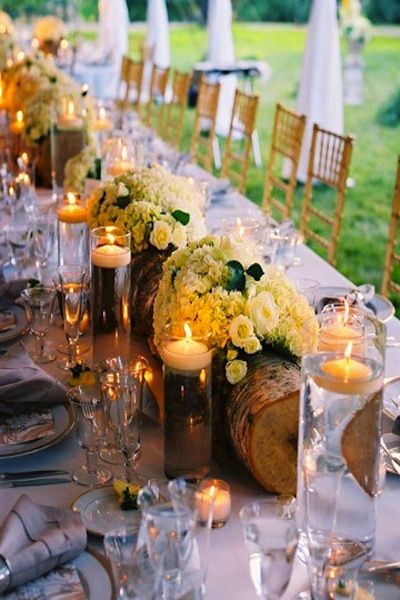 Is there something more for me?
There an abundance of impressing fall wedding table decorations. Don't miss to see the sunflower wedding decorations that will make your jaws drop and the beautiful barn wedding ideas that you are going to love as well! Choose beautiful table linen to accentuate your tablescape. You can see a variety of tablecloths for sale at affordable or wholesale prices.