Who doesn't want to look good? It is hard to find a guy on this planet who says no to this question. You may not care about your attractiveness. But you should definitely care about how you present yourself in an office environment.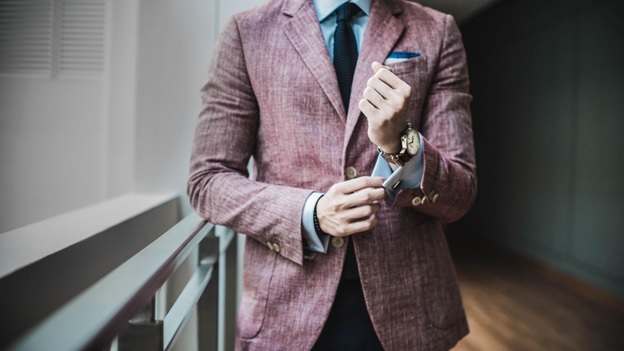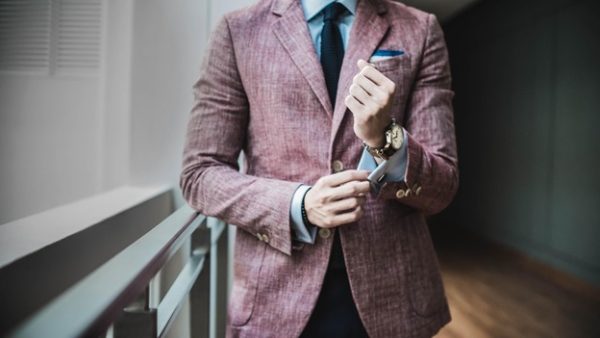 Oftentimes, men don't care what they are wearing. But did you know, just grooming your hair before a meeting is a game-changer?
You can do tons of things to uplift your appearance before any meeting. Taking care of your hair, skin, dress and shoes are the basic things you must do.
Here are ten easy things you must do before every meeting.
1.  Formal, Semi-formal or Casual?
The question is what type of meeting you are attending. Always opt for formal attires for official meetings. Your pants should be matching with the jacket. Avoid colorful designs. Color of your shirt should be lighter. You can wear a plain colored tie. The fittings should be semi-loose.
Wear semi-formal dress for outside meetings. You can also try out semi-formal for official meetings only if it is allowed to. Round neck t-shirts are the best side-kick for semi-formal dress. You can tuck the t-shirt in or keep it as it is.
Always put-on casual outfits while attending a party. If you have baggy jeans, throw them away. Wear semi-fit jeans. You can pair it with a cuban shirt or polo shirt. Loose one button at top also.
You won't believe how changing some dressing sense can increase your confidence. You can also get inspirations from your popular friend to learn more about daily grooming tips.
2.  Ironing Your dress
Putting on a curled-up outfit drops your look rapidly. That's why you must always iron your dress. A great set of outfits lose its credibility if not ironed. You lose attention. When you are up for a speech, everyone will start looking at the curled spot.
You should iron your dress at least a night before a meeting. Best way is to keep a set of outfits prepared for each meeting in your closet.
Iron your shirt, t-shirt, pants and suits carefully. Your ironing machine should have indicators for each fabric. Spray some water on clothes before ironing. The chest and collar area needs extra attention and never run-over buttons while ironing.
3.  Grooming Your Hair
Cut your hair every twelve days to keep it well groomed. A man can look ten times more approachable and professional with a good hairstyle.
You need to know your style. Do what goes best with your personality and shape of your face. Consult with a barber if you are too overwhelmed with the idea. Keep your grooming routine nice and neat, especially before meetings.
4.  Taking Care of the Skin
Oily skin can cause embarrassing situations. Moreover, a permanent spot can appear on your clothes if it touches your skin. That's why you need to use the right product.
Wash your face with a face wash, regularly. There are anti-oil face wash available for oily skins. If you have dry skin, use moisturizers. Wash your face at least fifteen to twenty minutes prior.
Drink a lot of water everyday. Avoid caffeine at least for a day or two before a meeting. The last tip for your skin to look fresh, is to get eight hours of sleep, the night before.
5.  Grow a Beard or Not
You need to take care of the beard. A beard can turn curly and patchy if not taken care of.
Wrap your beard with a hot towel after waking up in the morning. Keep it still for fifteen minutes. Apply moisturizer afterwards. Comb your beard with a beard-brush. These brushes are inexpensive and affordable. Brands do not matter as long as they can do their job.
If taking care of the beard is problematic, you can always go for a clean-shave look. Always use cut-throat razors for shaving. Otherwise you will have those red-pimples on your face. Use medium-hot water to wash your face afterwards. Use a moisturizer after drying your face.
6.  Take Care of The Brows
Groom your brows before a meeting. It may sound weird at first but if you have bushy brows, cut the corners. Hanging brows can look weird. Go to your barber and ask him to trim it a bit.
Don't pluck your brows though. It can make you look weirder.
7.  Wear Clean Shoes
Be it formal or casual shoes, keep it clean. Polish your shoes with creams, wax and seasoning cleaners before a formal meeting. Make sure you are using the proper color items for polishing.
Clean your sneakers with cleaning-spirit before attending a casual meeting. You don't want your date to look away because of dirty sneakers.
8.  Wear A Watch
Wearing a watch adds an extra punch when you want to look best. Leather-strap watches are best for all sorts of meetings. You can also go for metal-strap ones but be careful if you have hairy arms.
You can also go with smart watches. Wearing it makes you trendy and stylish at the same time.
9.  Wear Colognes
All your efforts will go in-vain if you don't wear a cologne. Apply woody or spicy oud colognes on your outfits. Don't over spray it. Use two small sprays on both wrists. Dab it lightly. Then spray around your chest area and shoulder area. Keep the bottle a foot far while spraying.
You can wear sporty or fruity colognes for casual meetings. Fruity and sporty colognes help you appear more casual. Don't wear tangy colognes for dates. Tangy colognes can be a bit aggressive for such meetings.
10.  Use a Smart Wallet
Using smart wallets can increase your look significantly. It can comfortably fit-in your cards and some cash easily. Smart wallets are small and pocket friendly. It is also organized.
You can always go for legacy leather wallets if you are not a fan of smart ones. But make sure your leather wallet looks fresh and smooth. And don't carry too many things in it. Otherwise the pocket will look bulgy.
Conclusion
It's the little things that often make big impacts, and it's not any different for your grooming routine. No doubt men want to look their best in every meeting. This article is a great place to start making some changes in your appearance. We are assuring you will look dapper and organized in your upcoming meetings. Good luck!