Early fall is the best thing about fall according to me cause we can still enjoy a little bit of the last rays of the summer sun and it's isn't freezing outside yet. But as we progress through October we are about to hit the most popular holiday of the year which both kids and adults love and impatiently anticipate and we don't care about the weather and the temperatures anymore. Everybody is getting ready for the holiday, organizing the parties and preparing lovely treats and awesome tricks. If you can already feel the Halloween vibe and you want to depict it on your nails, I have some wonderful ideas for you. These Pumpkin Nails That Are Just Great For Halloween And This Fall will grab your attention and get you thinking what design to choose. If you are more into the scary designs, don't miss to see these scary manicure tutorials that will catch your eye. The amazing Halloween inspired nails art are worth your time as well! You will have fun with all of the designs, believe me!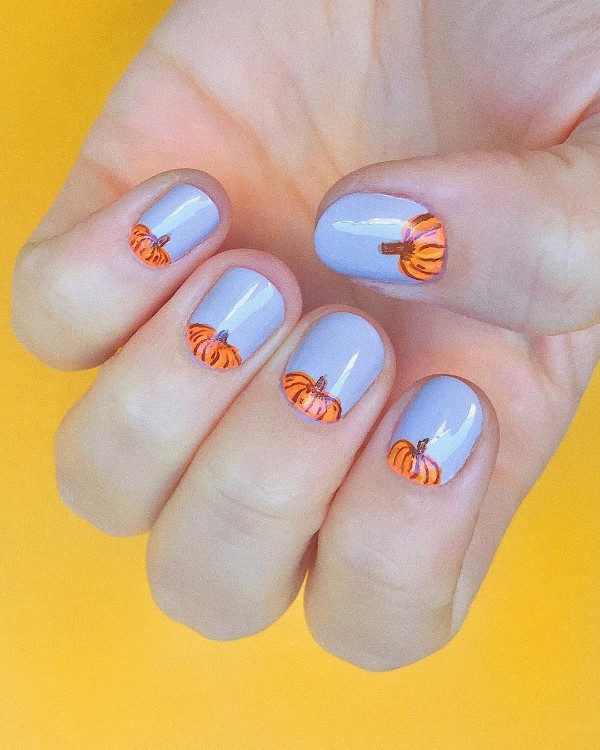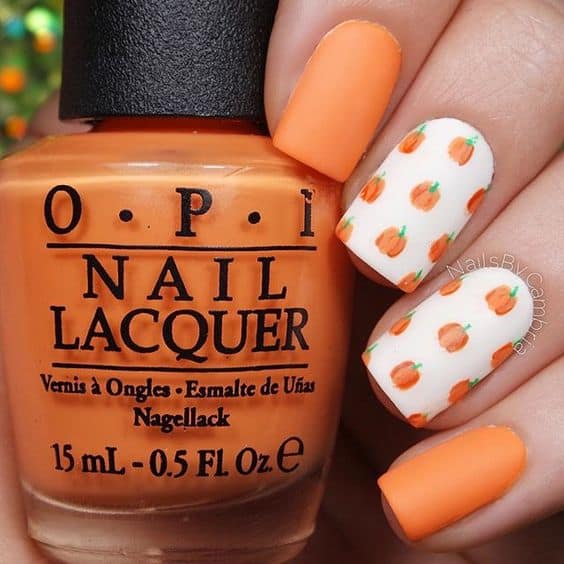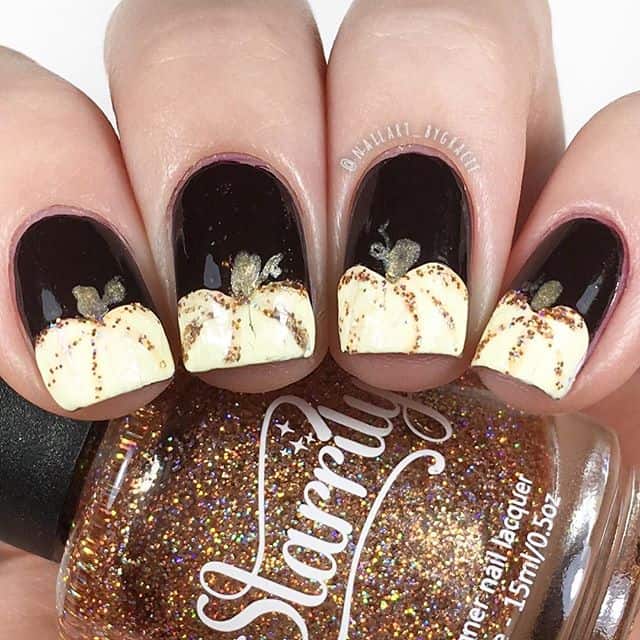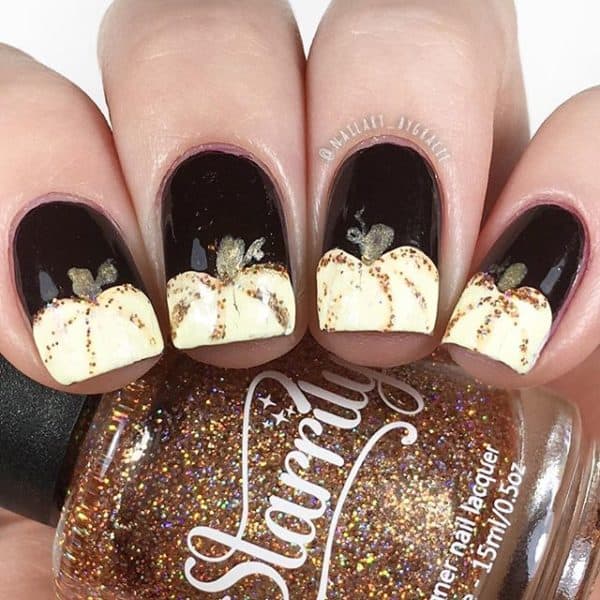 The pumpkins nails can be so versatile, so your manicure will depend on your current mood. If you feel like having all the fall colors on your mani, here's a wonderful idea for you!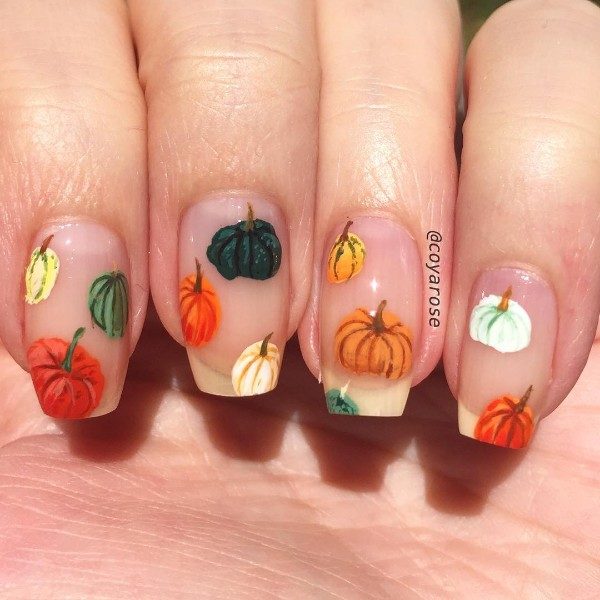 Do you feel like combining the pumpkins with some geometric patterns in order to get a more unique manicure?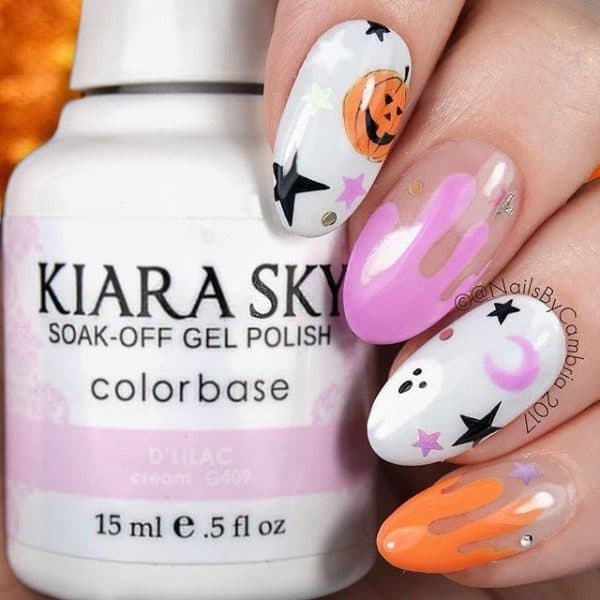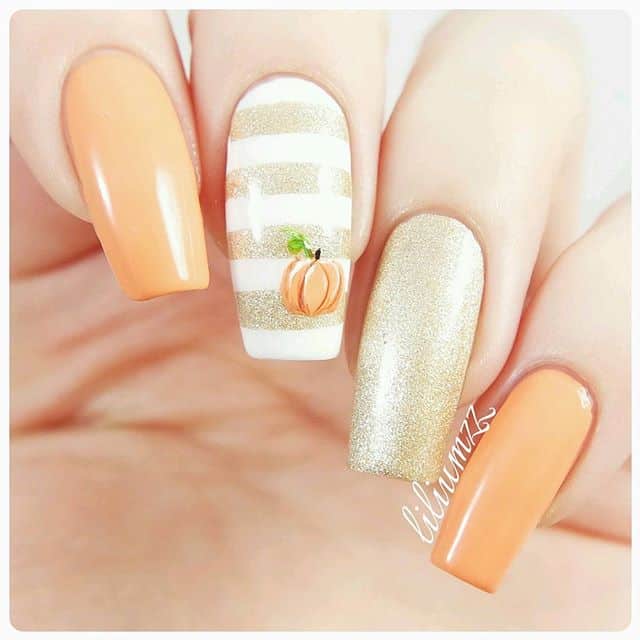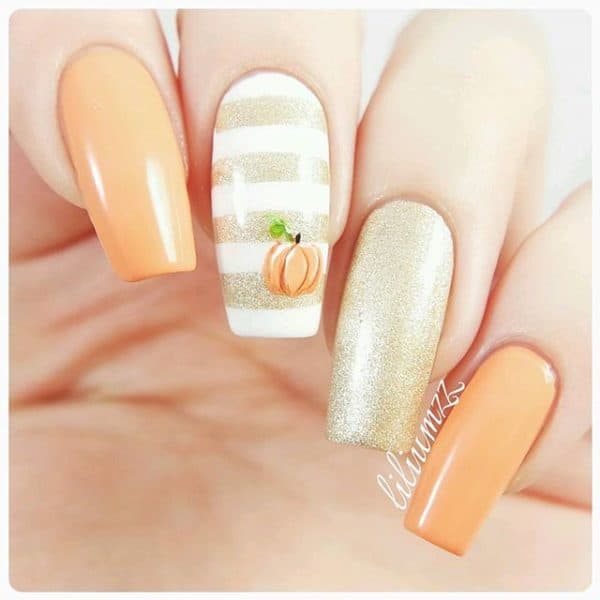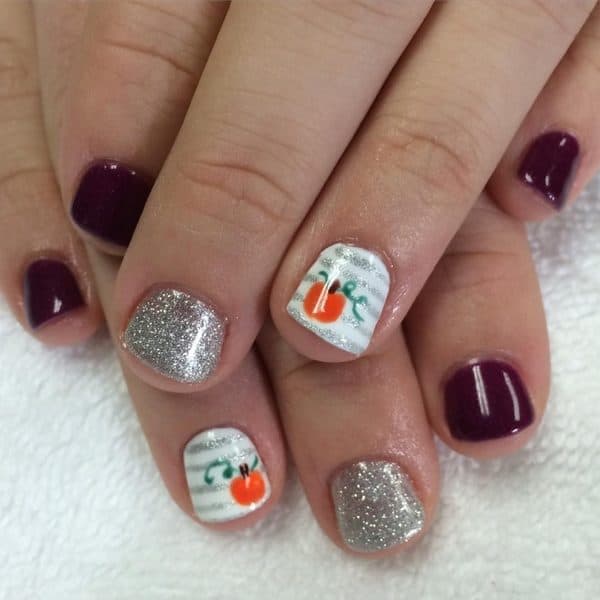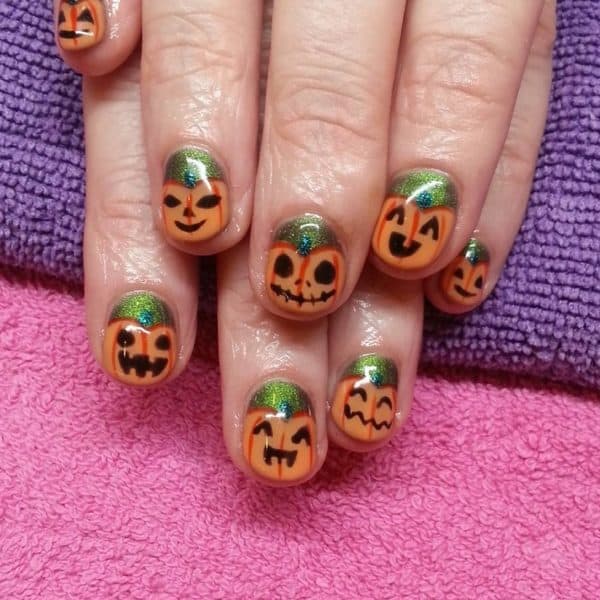 The black manicure is ideal for Halloween especially when you give it a scary feel by drawing these orange pumpkin engravings.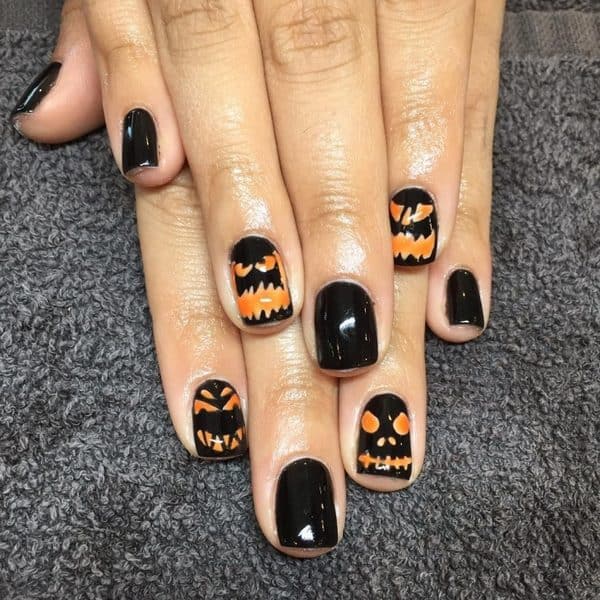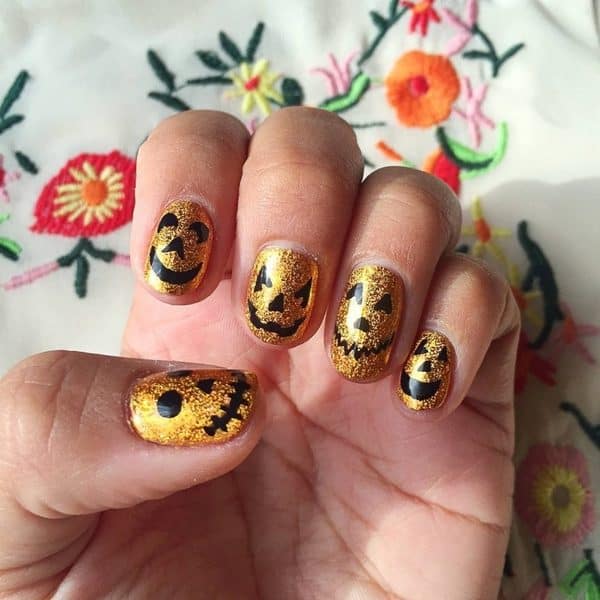 If you still want to stick to your ordinary manicure but just give it a minimal trace of fall, then a small pumpkin on one nail is more than enough. It will set the tone in a subtle way!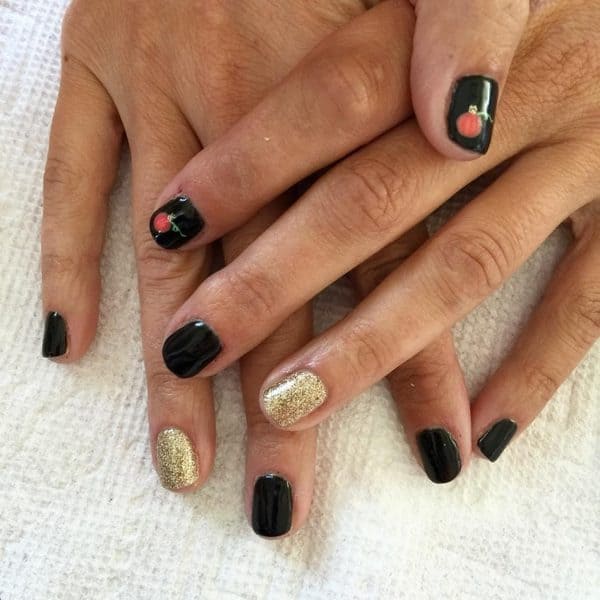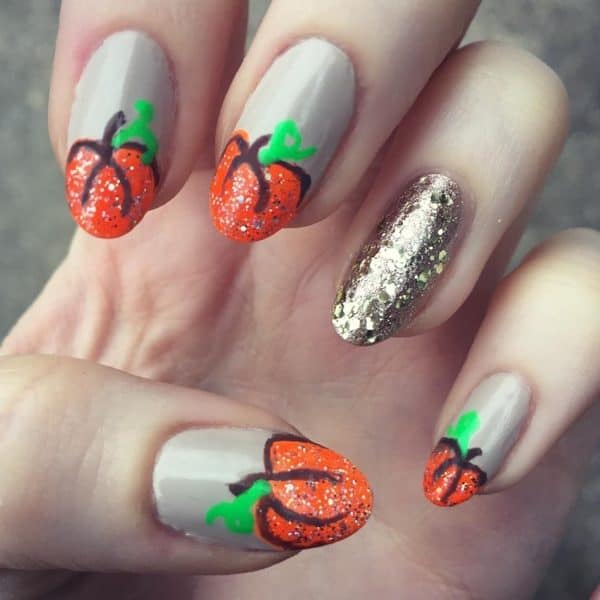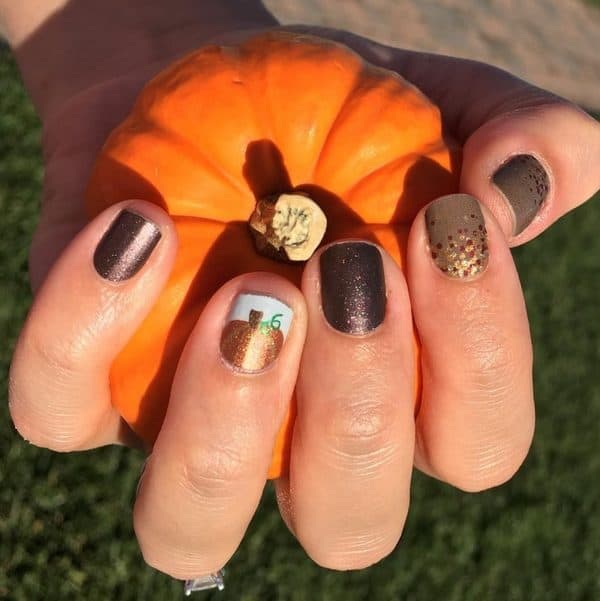 All of these manicure ideas here are really interesting, versatile and playful. The pumpkins are such true representatives of fall and Halloween, and if you love to get your mani in the seasonal feel, I bet that you will pick some of the designs here and give them a try. Have you already managed to make a pick or at least narrow the choices to several? I have a few on my mind already, I will have to give them another look! I hope that you will have a fun holiday and gorgeous nails!