Are you impatiently waiting for your wedding? As we move from winter and the freezing weather, the weddings in spring and summer increase due to the warmer climate and the carefree spirits. These brides tend to have more vibrant hairstyles filled with lots of floral hair accessories in order to get more playful looks. Winter brides differ a lot from the spring and summer brides in terms of their hairstyles, so in this article I will inspire you with some appropriate hair looks for the two warm and lovely seasons. We are going to skip the classic looks and embrace some relaxed, serene and airy hairstyles. I'm sure that you will fall in love with every single one of it but you have to choose one. The choice should definitely depend on the style of your dress, so take it in consideration before making your final choice. Here I have put together some Relaxed Bridal Hairstyles That Are Perfect For Spring And Summer Weddings. They will get your full attention for sure!
If your wedding plans are modified due to the coronavirus you will definitely want to see the lovely backyard wedding decor ideas if your wedding is taking place during the pandemic and some home wedding decoration ideas in case you don't have a yard.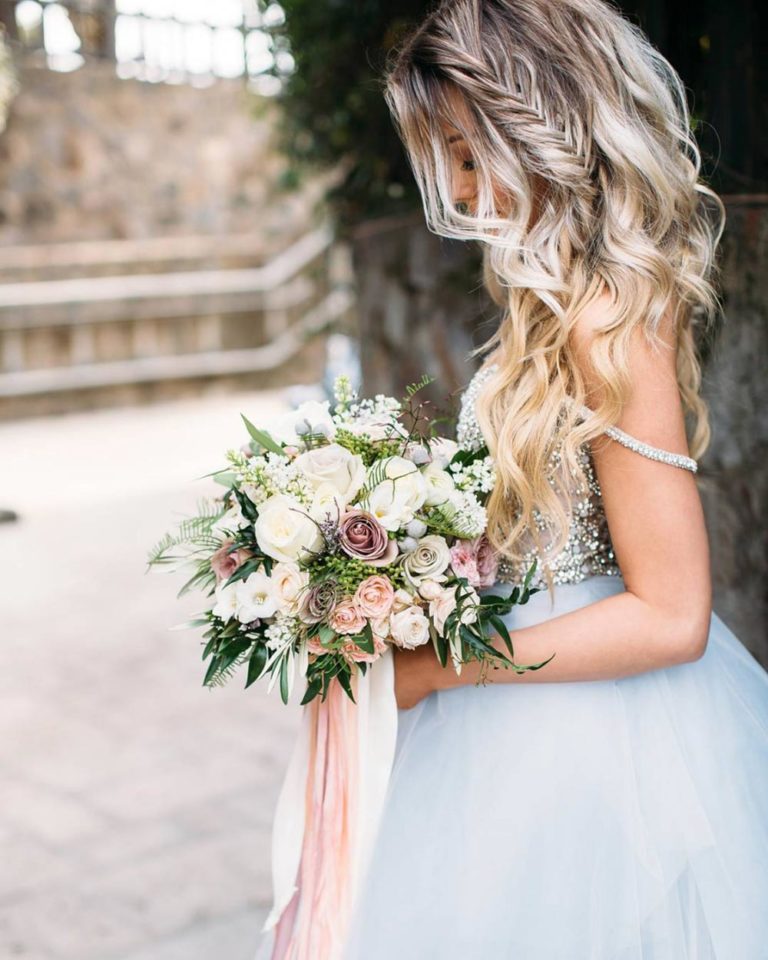 Don't hesitate to put your hair down with some lovely curls and braids. This is such a charming hairstyle that will make you look gorgeous!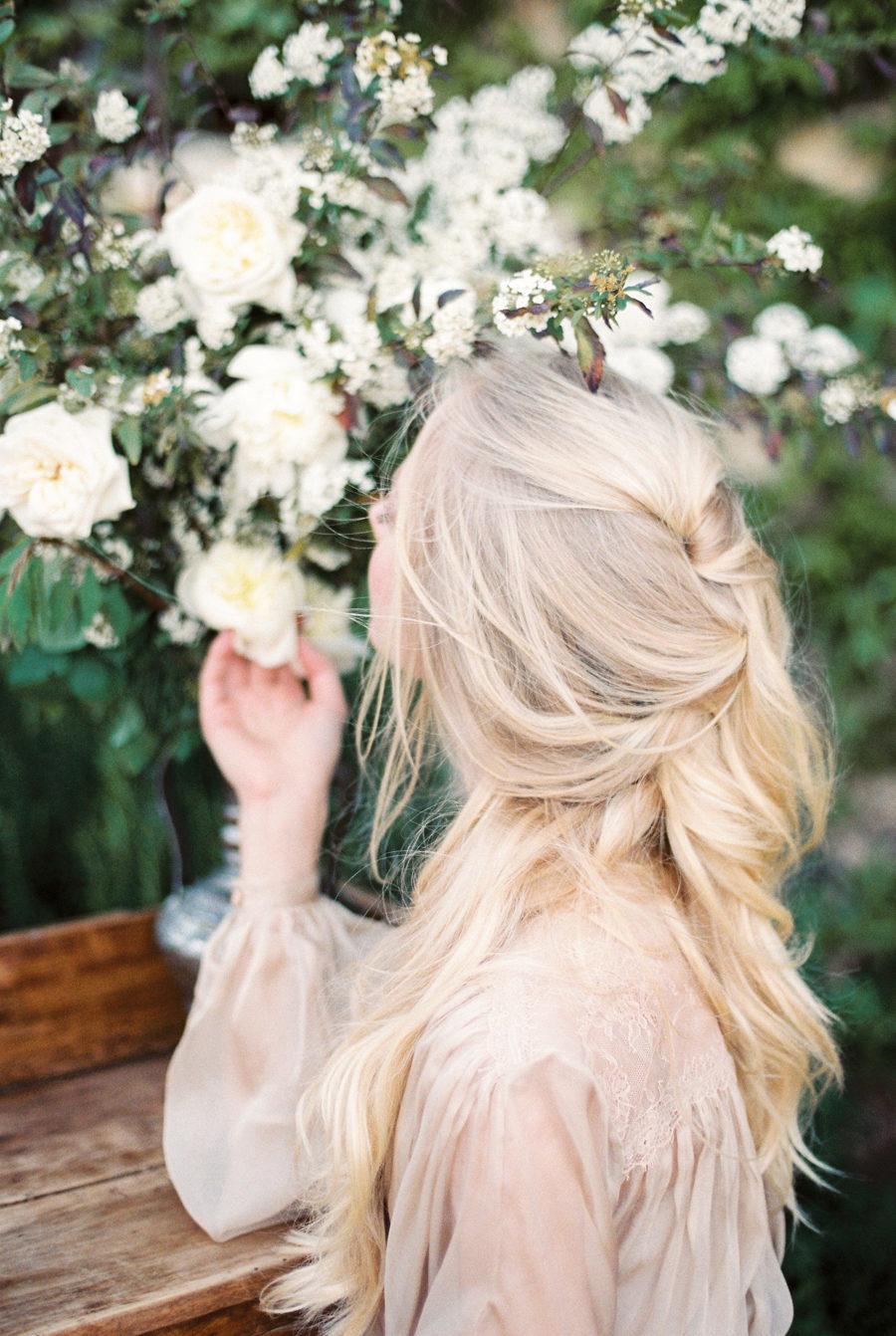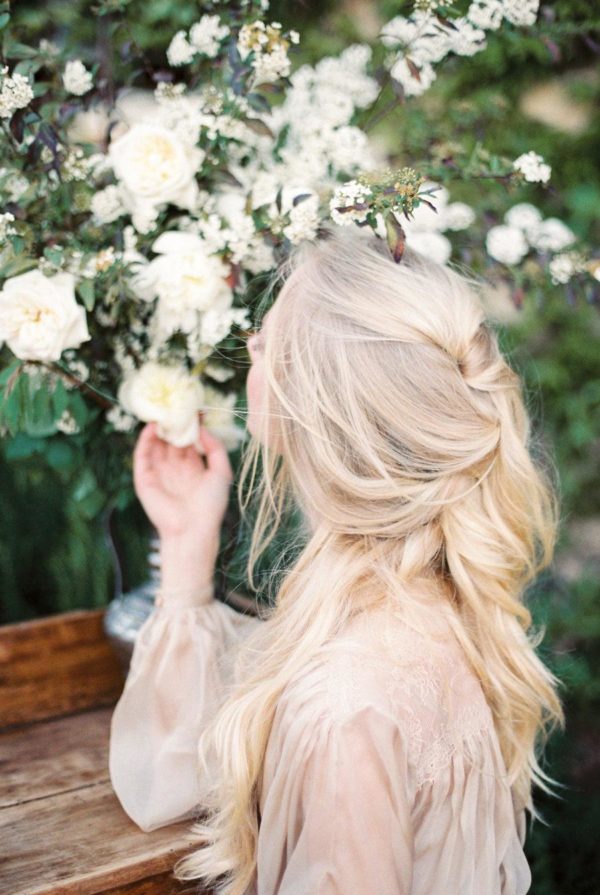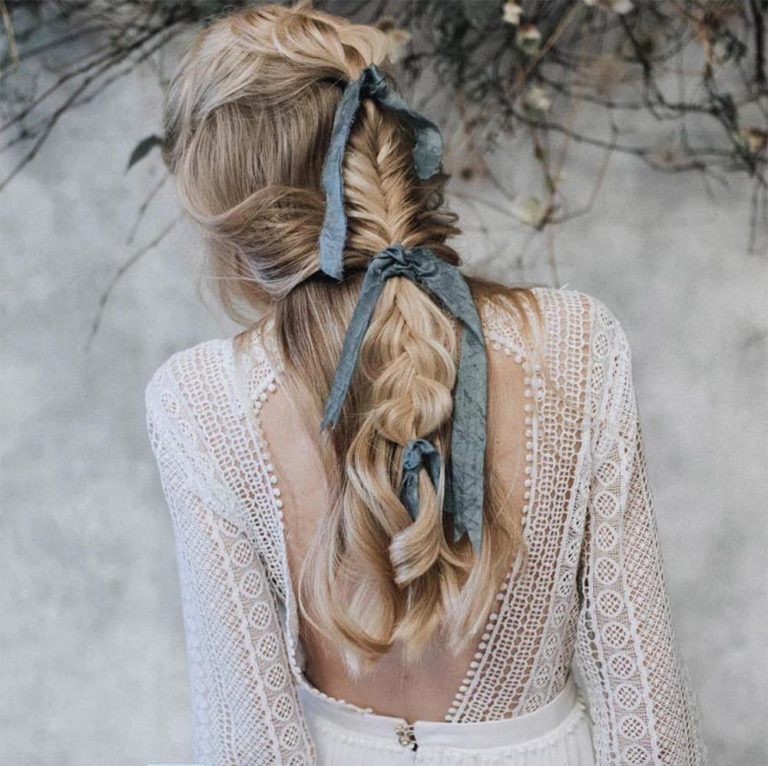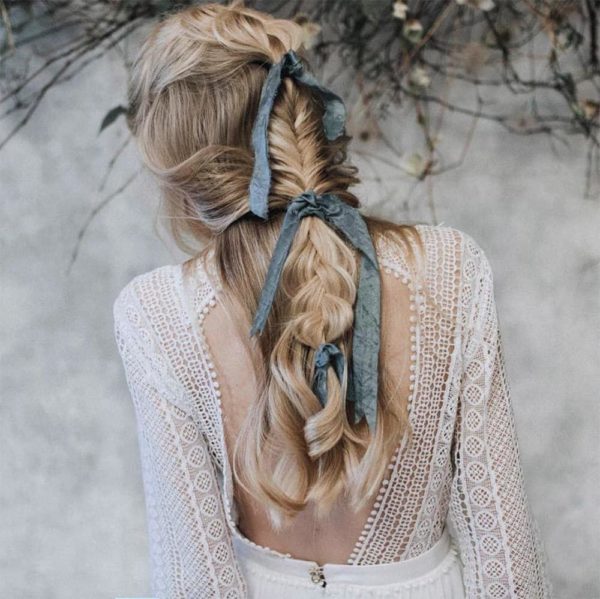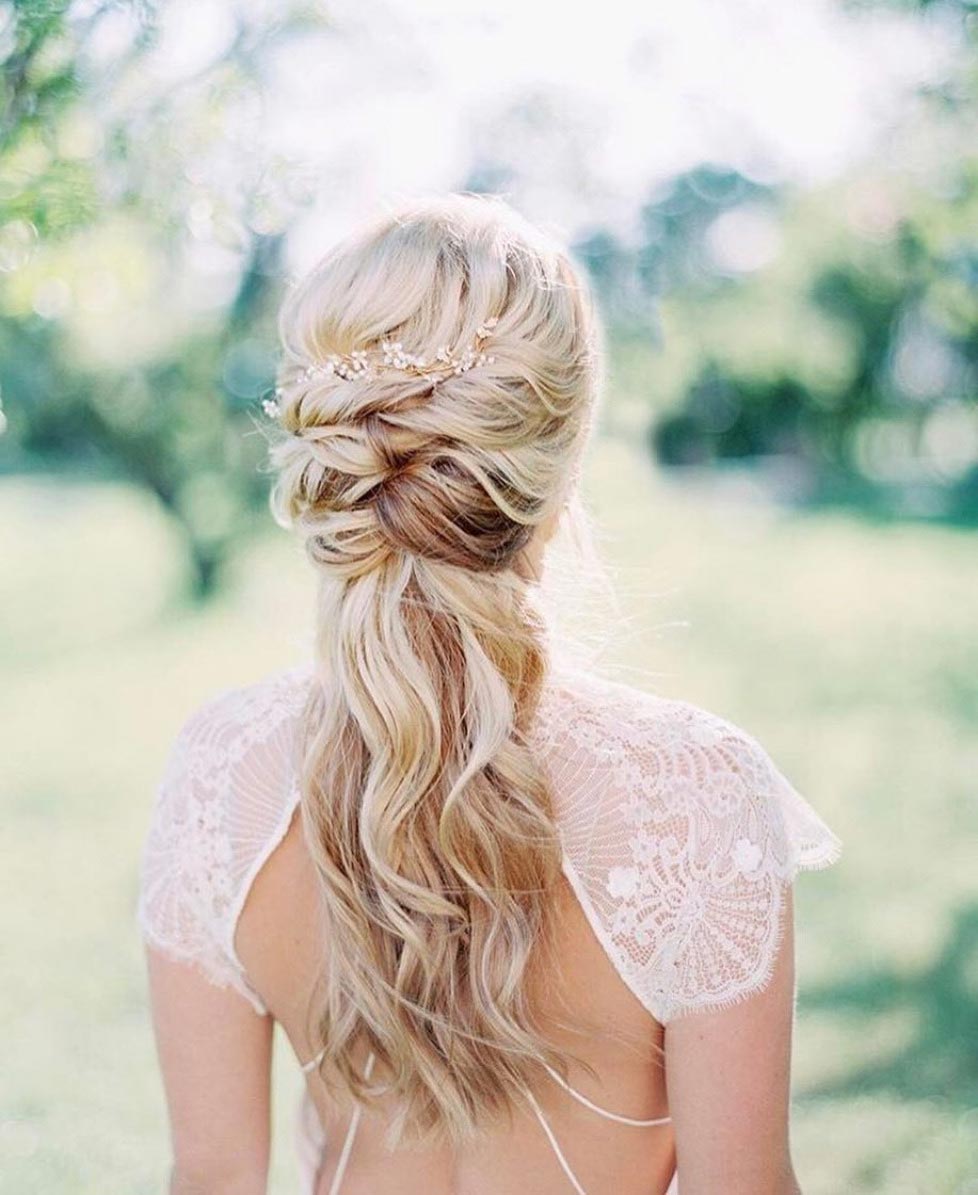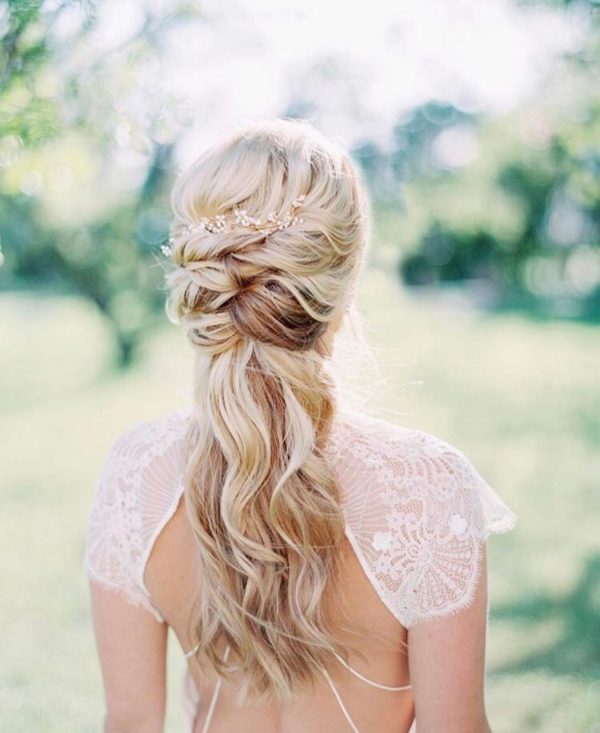 What's a spring or summer wedding if you don't have some flowers in your hair? You can insert them into your hair in so many different ways, so do some research and see how would you like them the best.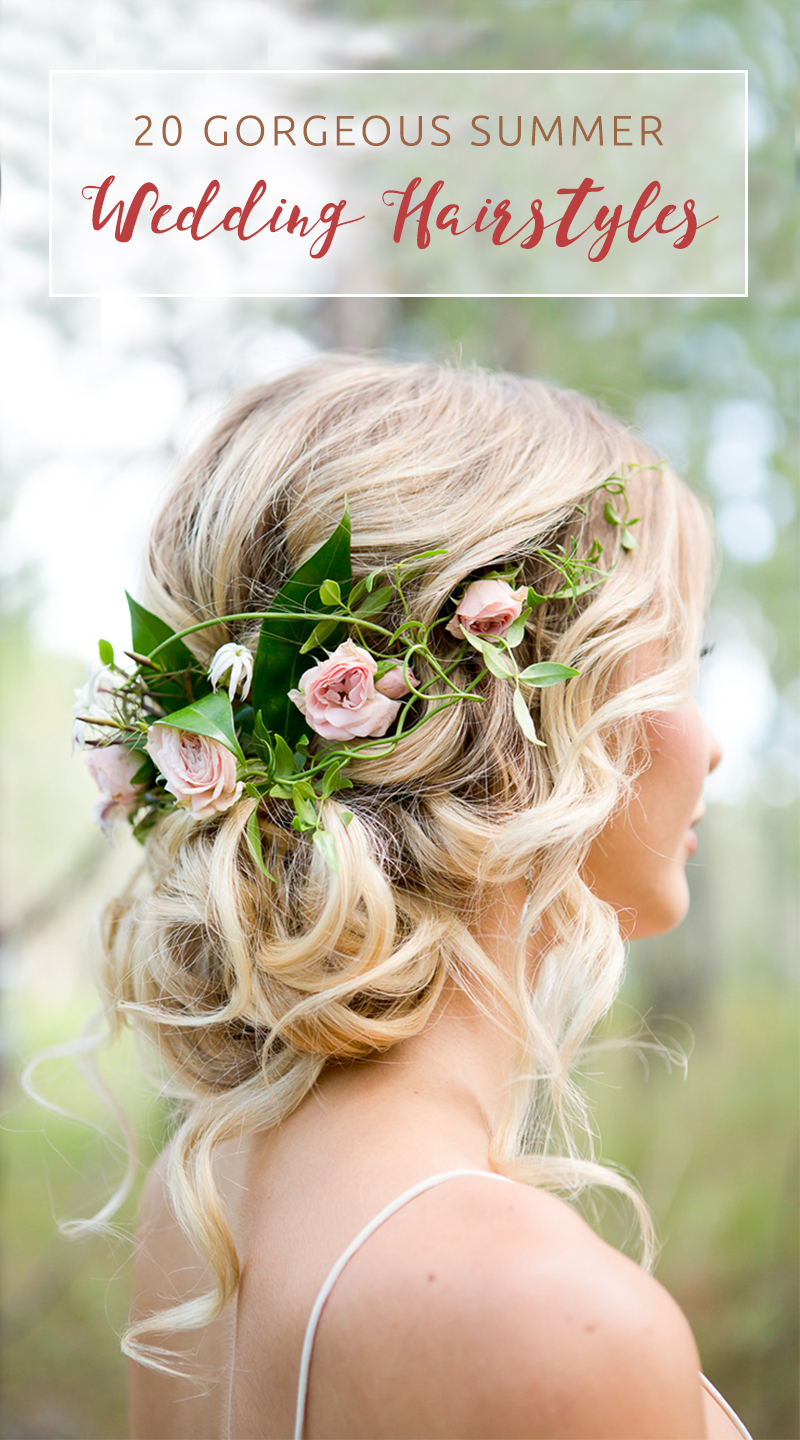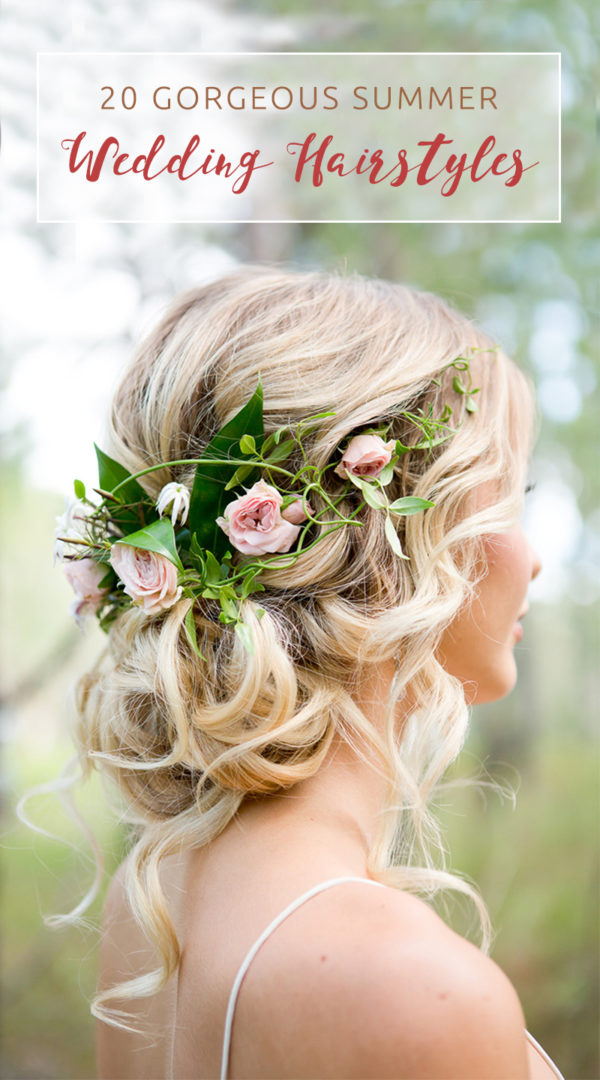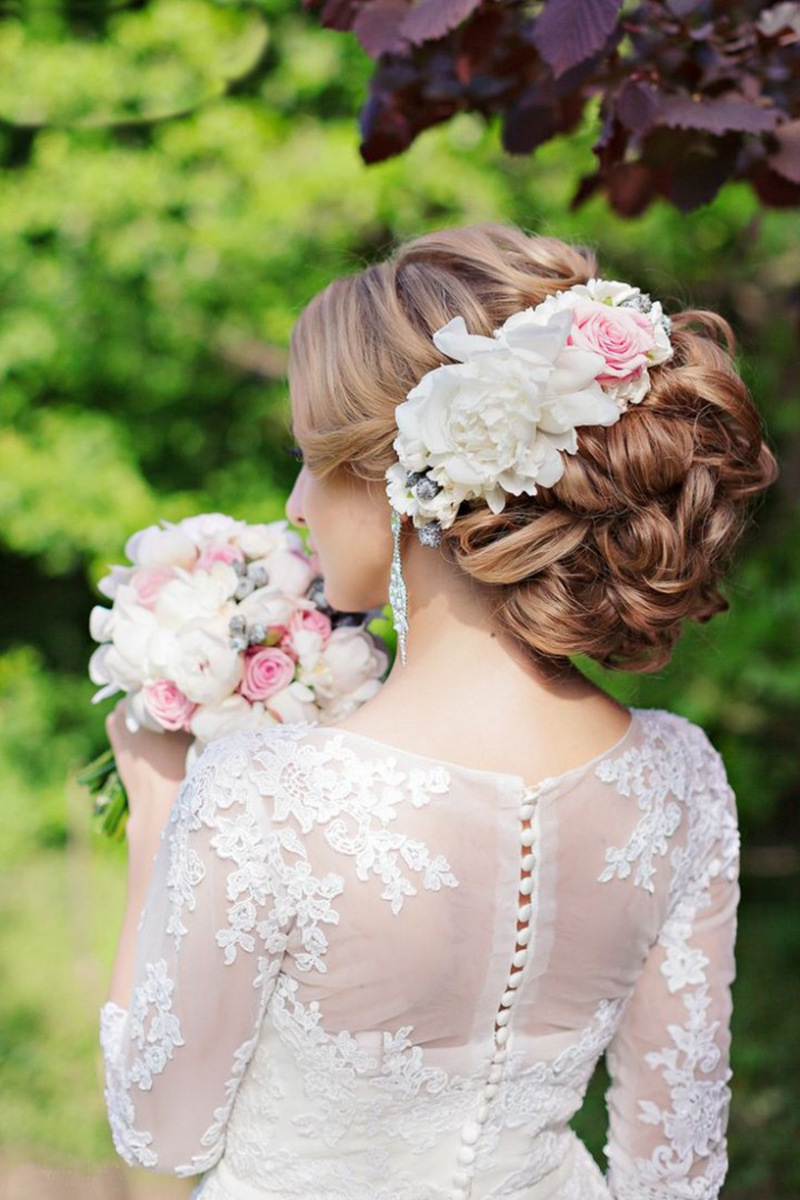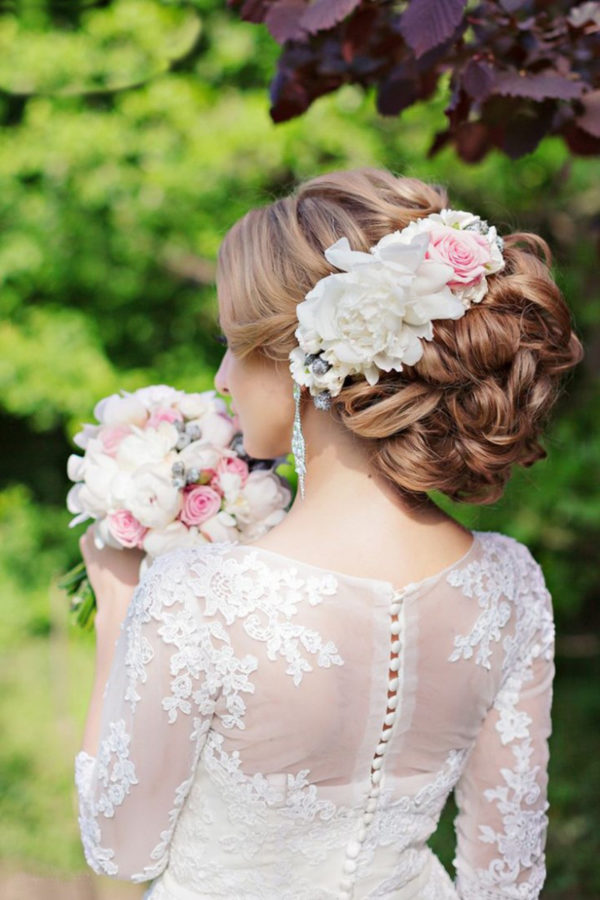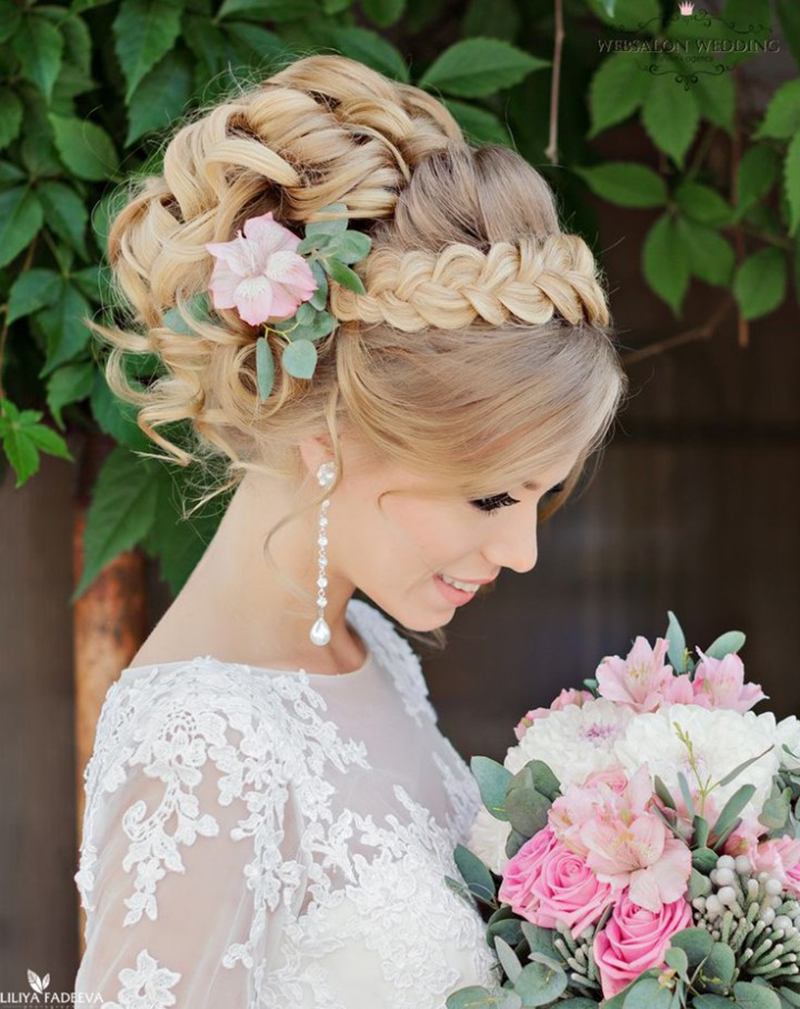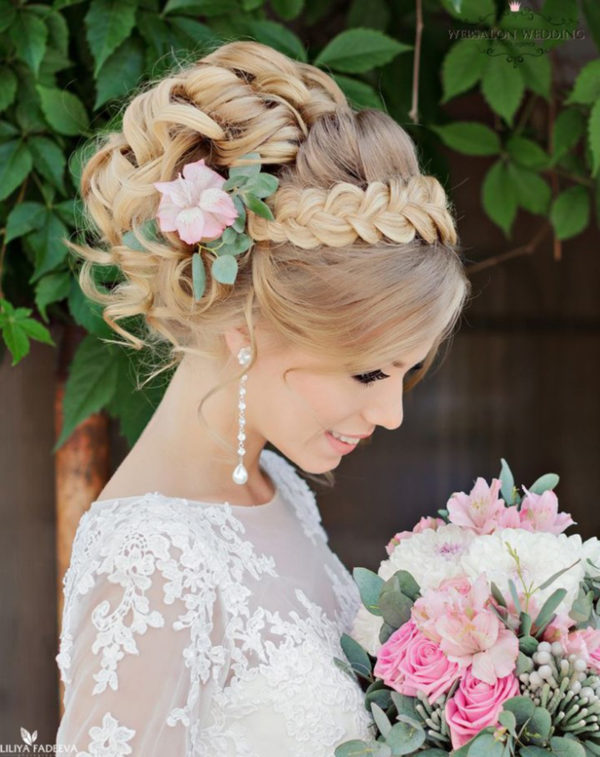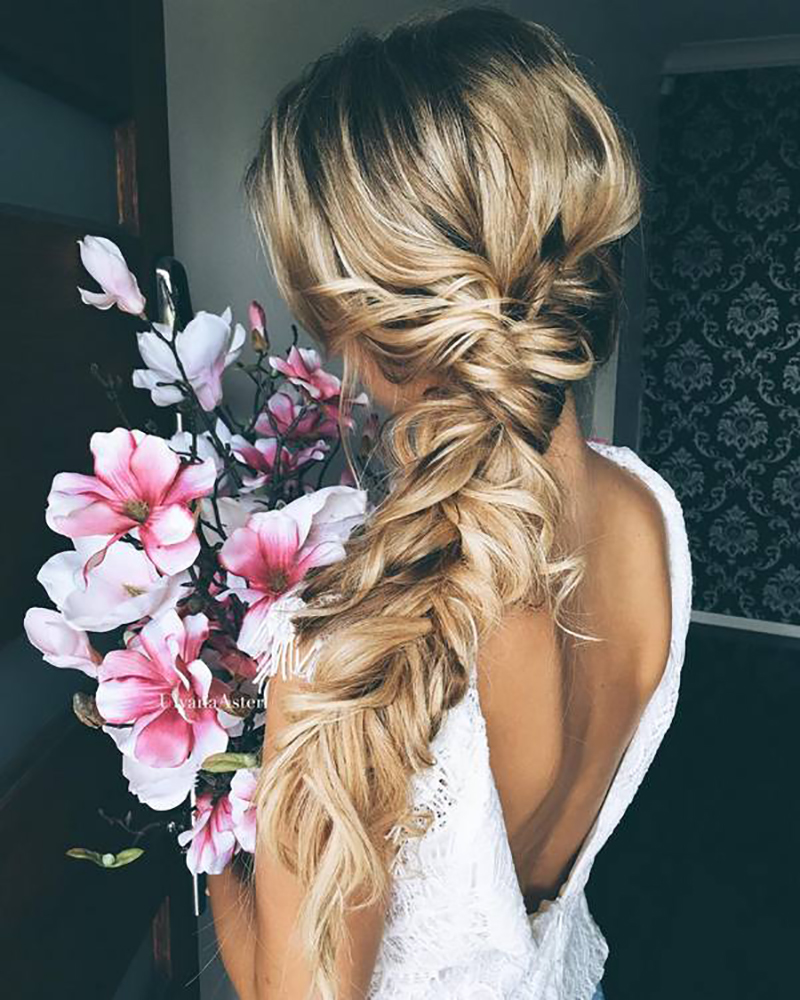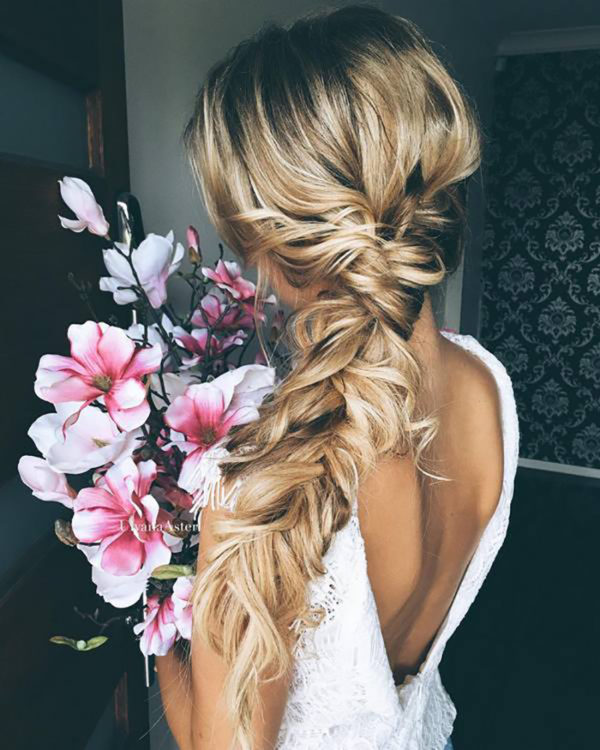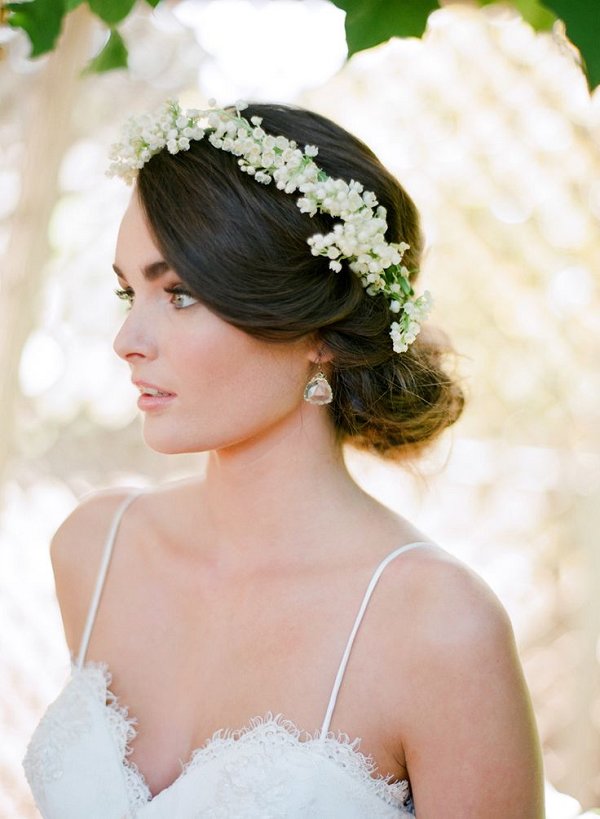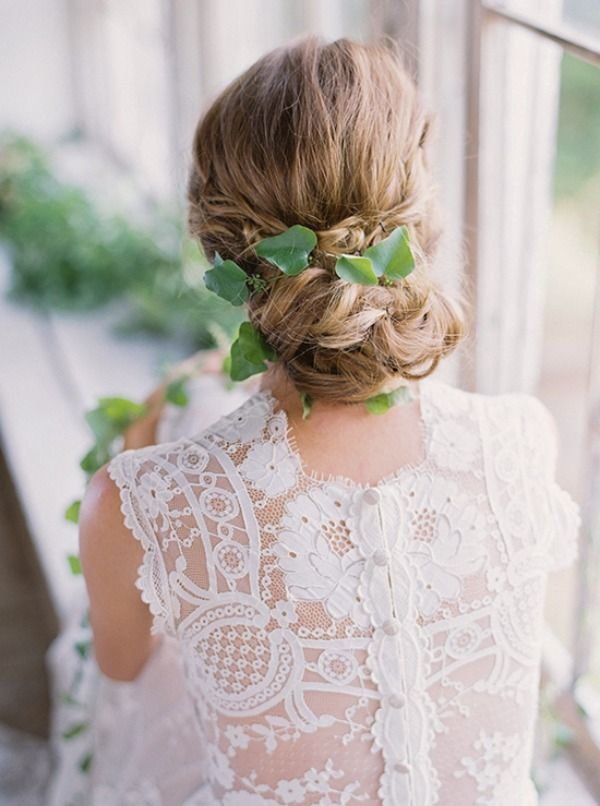 A messy braid is another popular choice among the spring and the summer brides!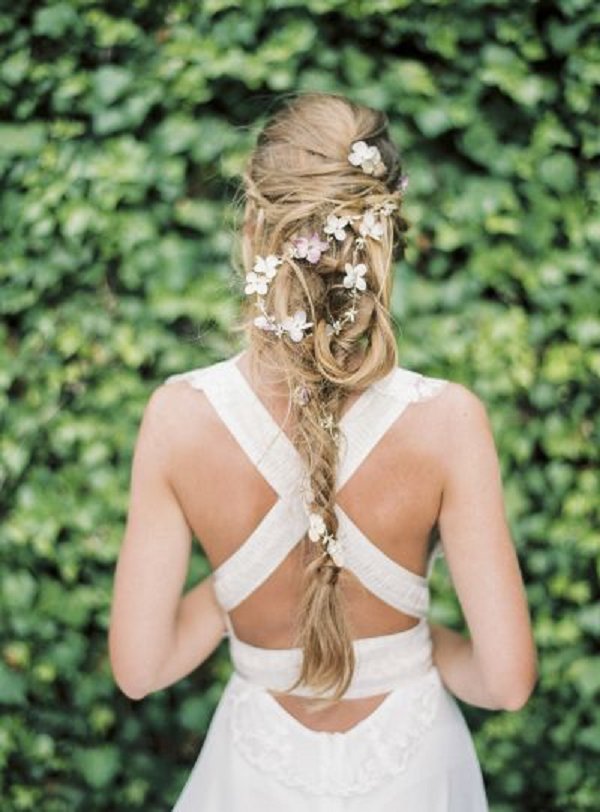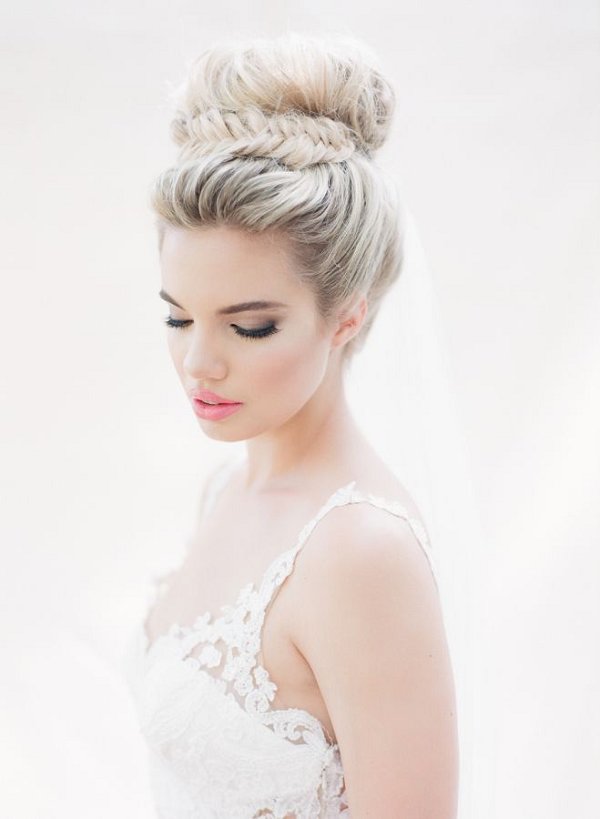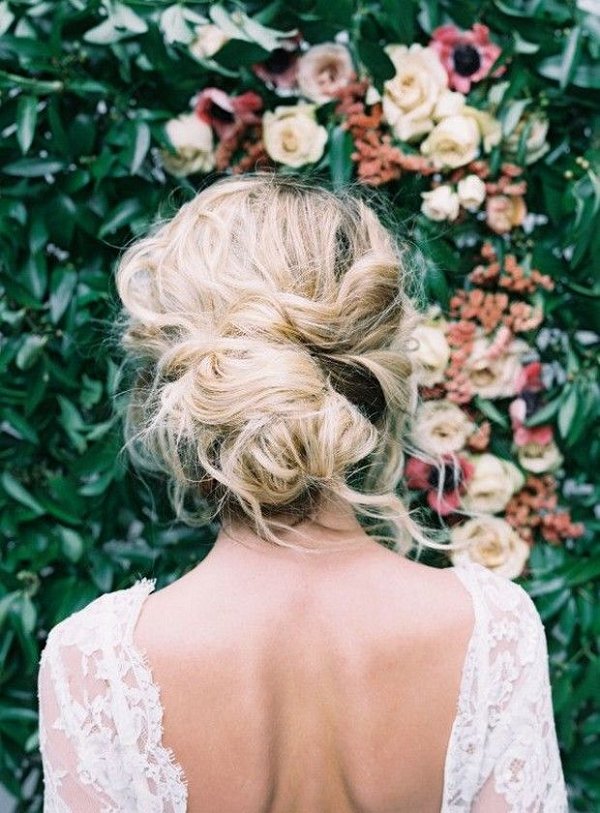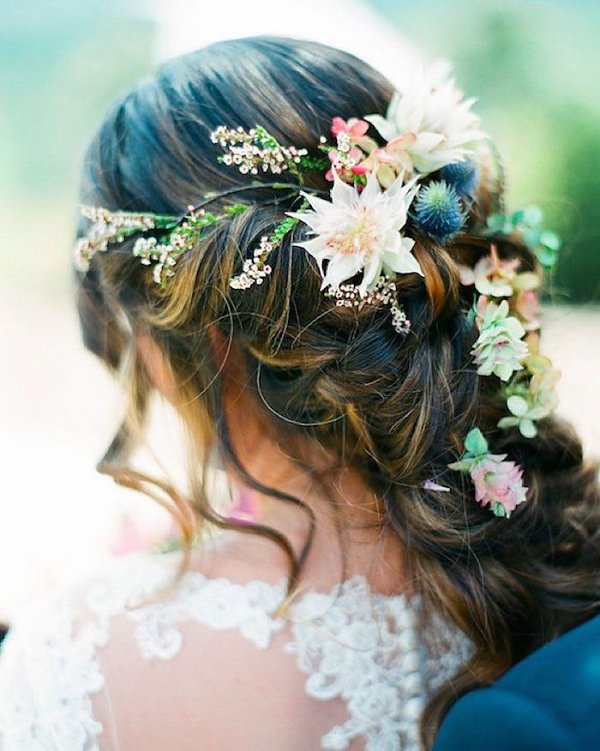 The things that you should have in mind when choosing your hairstyle is the weather. Is it going to be too humid and hot or will there be rain? Checking the forecast is a smart thing to do although it may not be that accurate but however you will get some notion about the weather around your wedding day. Another smart thing to do is to try the hairstyle several days before the actual wedding and see whether it will suit you or last for the whole day. I hope that you are going to look amazing and have a wonderful wedding day!