A ring is a special piece of jewelry that newly wed couples give to each other as a symbol of their love and commitment. They make a promise that they will have it on their fingers forever and that their love will be eternal. If you are feeling more creative and want to break from the routine and tradition that everyone's following, you will certainly have to take a look at these tattoo ring ideas. They are in fact permanent, and although you can take the actual ring off, the tattoo can't go anywhere. This is long-life commitment and both you and your partner should be sure about it before you decide to get it. The designs can be quite versatile and you can even get your own design created according to your story and preferences. The photos below will get you inspired for sure and will get your imagination going. These ring tattoos are very practical too and they won't bother you when you are working something. They are a great choice too in case you hate jewelry or you are allergic to it. If you are a tattoo fan I know that this will be your choice for sure. Browse through the Creative Wedding Ring Tattoos That Will Help You Express Your Love And Commitment In A Unique Way. There are so many designs that will spark your interest!
Are you in the mood for more tattoo inspiration? Check out these spring tattoo designs that will get you longing for your next tattoo when the coronavirus is over and some dreamy dandelion tattoos that will amaze you. Floral motifs never get old!
What do you say about tattooing your partner's name instead of a ordinary ring design? Pick an interesting font and go for it.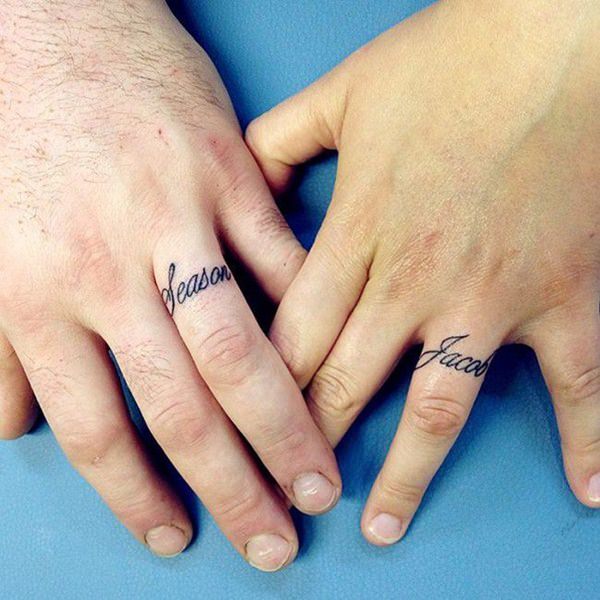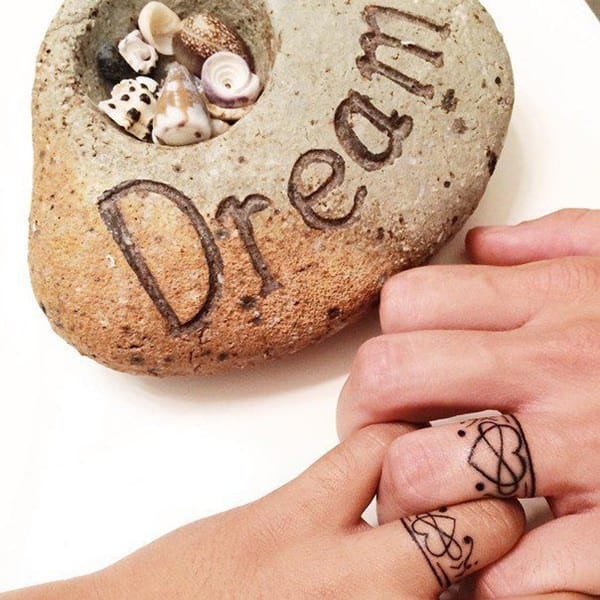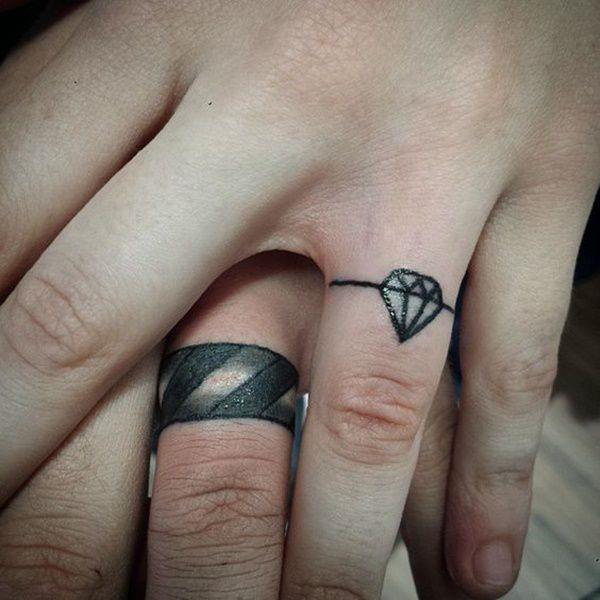 Many couples decide to tattoo the date of their wedding on their fingers. This is such a smart way for husbands not to forget the anniversaries anymore! This wedding ring tattoo can save you from lots of fights too! Isn't it just great?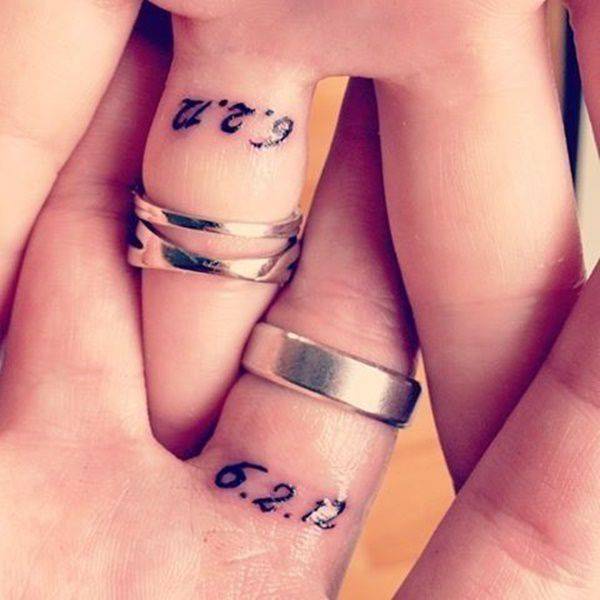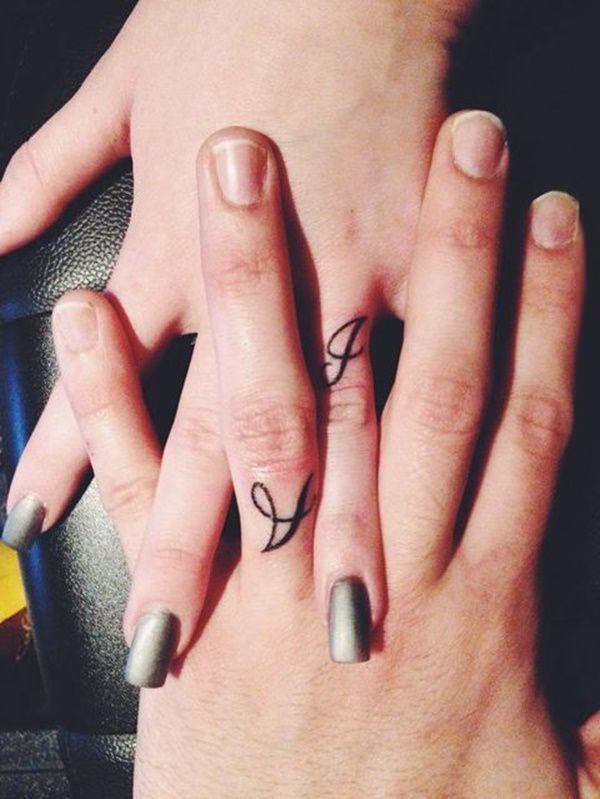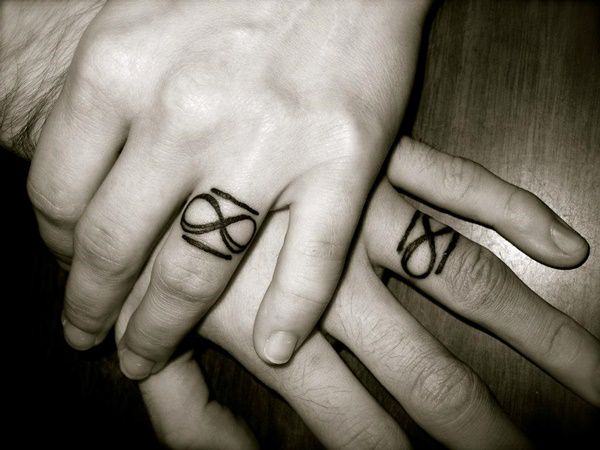 The crowns of a king and a queen are another popular choice. You can tattoo it on the side of your finger, so it won't be so easily visible. The bottom of your finger is another possibility as well.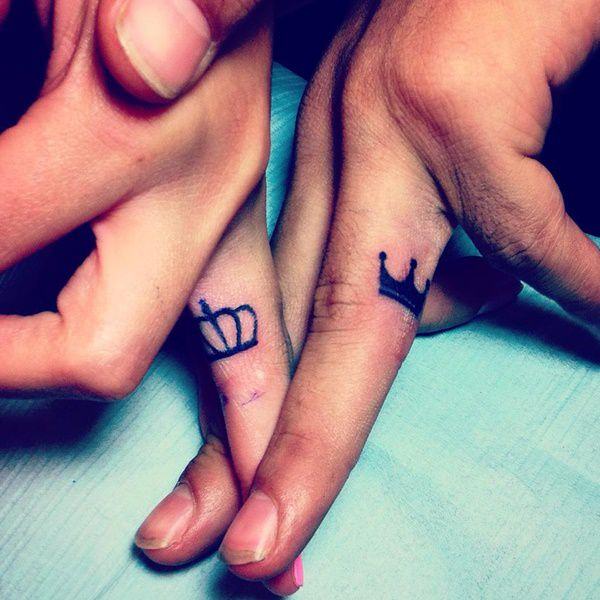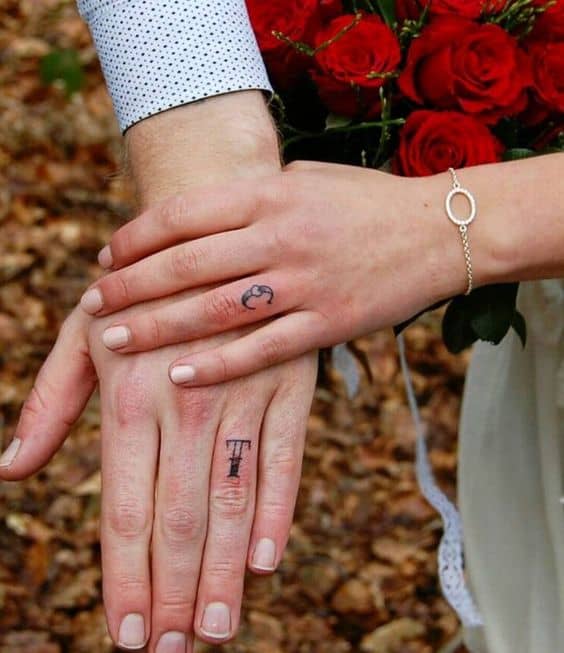 Here's a simple design if you prefer minimalism!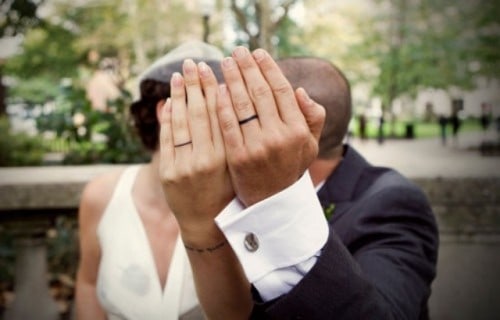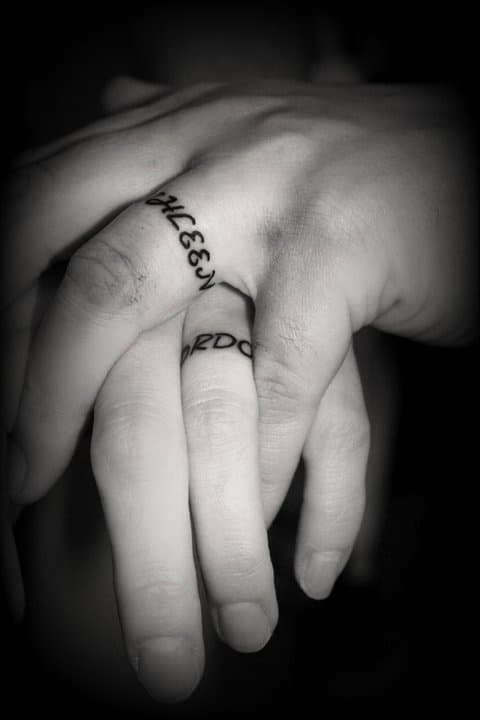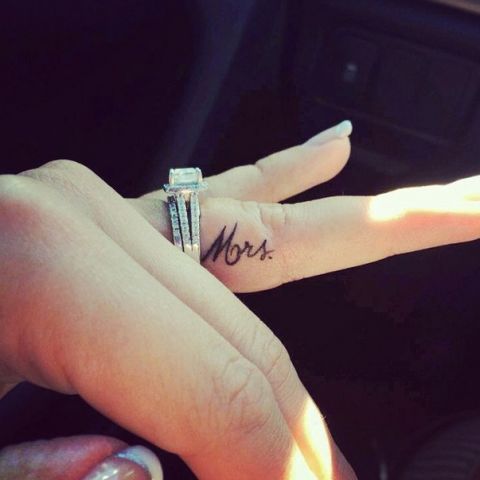 The wedding ring tattoos are quite eye-catching and I find them really stunning. How do you like them?