Halloween is right behind the corner. It is a holiday both for kids and the ones that feel young in the heart. Are you one of them? If yes, you have probably already started thinking about your Halloween costume and Halloween makeup. Your Halloween makeup has a big role in completing your holiday look. That is why here we are sharing with you a few things you need to keep in mind to ensure that your skin will stay protected and properly cared for under so much makeup. No woman wants to wake up with the unwanted effects of makeup the morning after Halloween. So, here we go with some dos and don'ts you need to consider when applying a big amount of makeup such as with your Halloween makeup.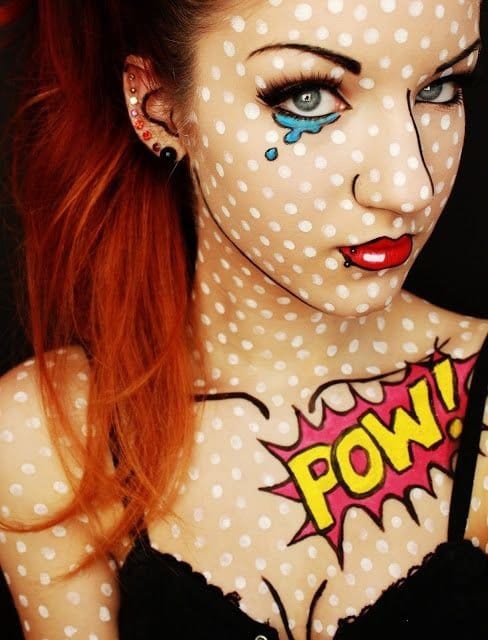 source
Do look gory and weird!
This is the sense of the holiday! If there is any occasion when you can look gruesome and monstrous without getting a violent reaction from the environment, Halloween is it. So, there is no better way to bring life to your Halloween look, than using some scary Halloween makeup to complement it. You can always get inspiration from some of your favorite scary characters.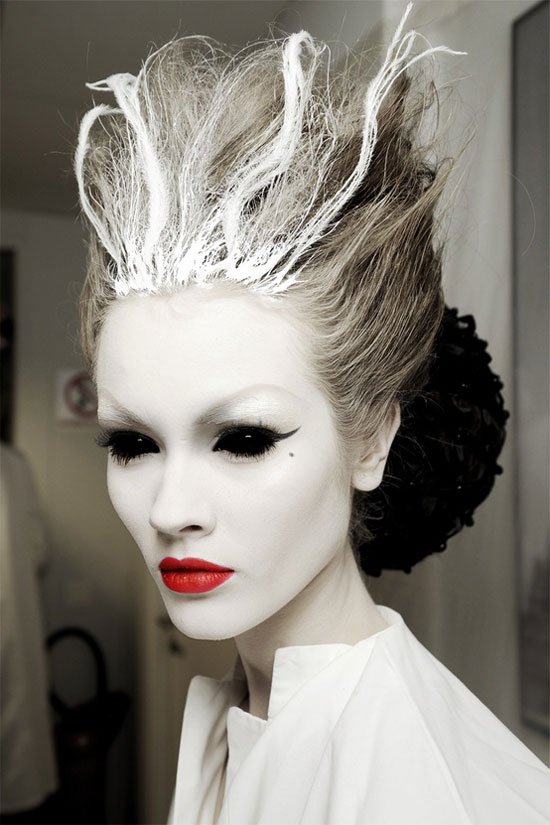 source
Do not use makeup from the Halloween store!
You may think that Halloween makeup bought from Halloween specialized stores will just be good for one use. You are wrong. Most of those products that stores sell for the holiday, especially the makeup products can cause breakouts and clog pores even with one use. So try to stay away from such cosmetics and use your regular makeup products instead.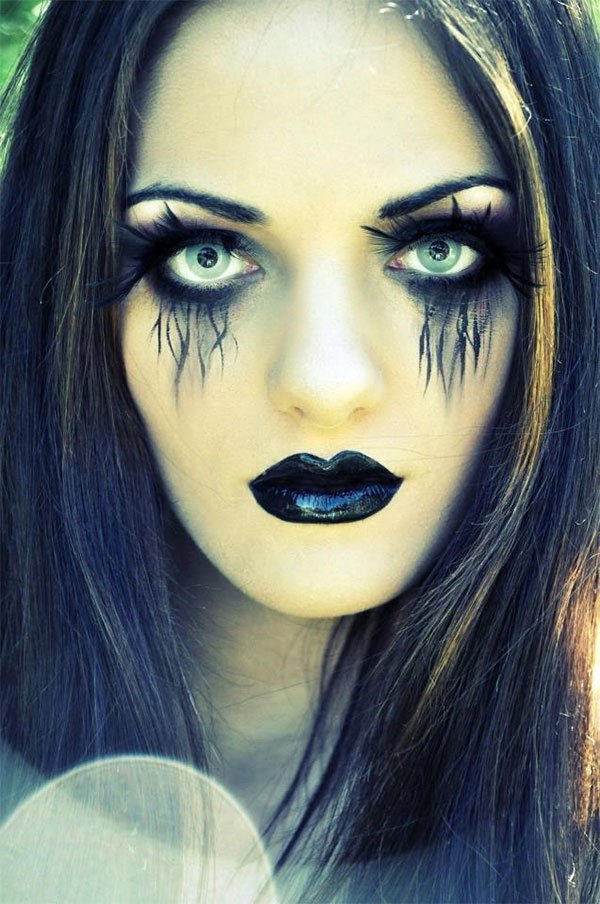 source
Do wear loose clothing when applying your Halloween makeup
This is a rule even when you apply regular makeup. But when it comes to Halloween makeup which includes so many colors of makeup products on your face, it is a MUST! Unless you want your clothes to look hideous after your Halloween makeup is finally done, you need to get dressed in loose clothing before. Choose tops that can easily pull over your head or button-up shirts or dresses that you can easily remove.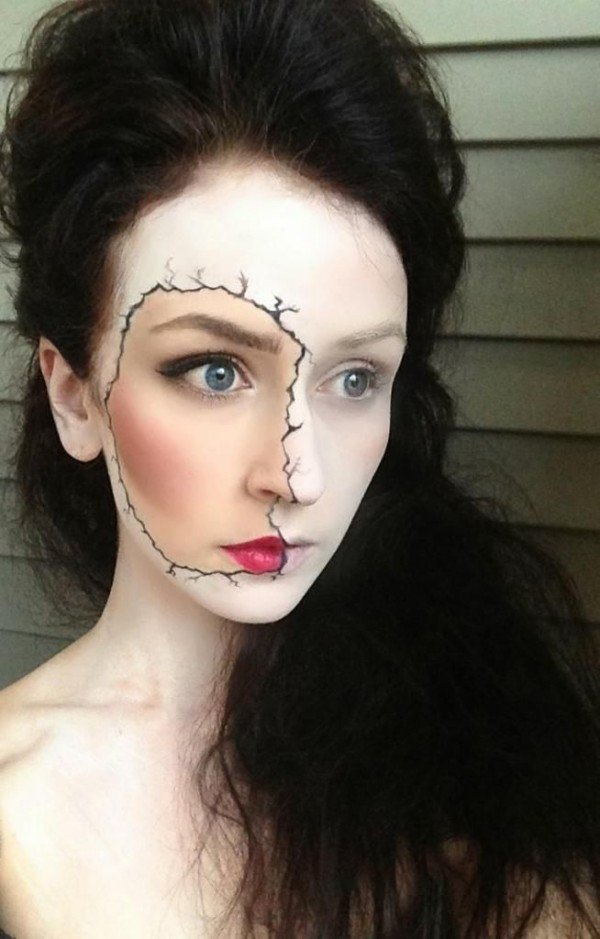 source
Do not put your best clothes on!
This is another must-to-consider rule when getting dressed for Halloween. You may want to look your best for the holiday, but remember that the day after the holiday is over you will end up with messy clothes. All those Halloween makeup that you used for your face and body can ruin your Halloween costume, so try to avoid wearing any new pieces of clothing that you don't want to get ruined during the occasion.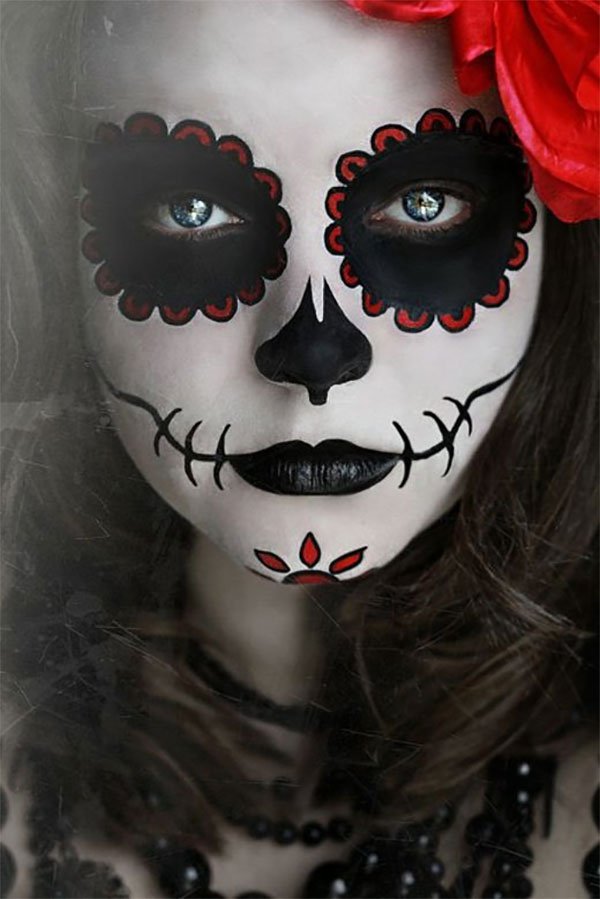 source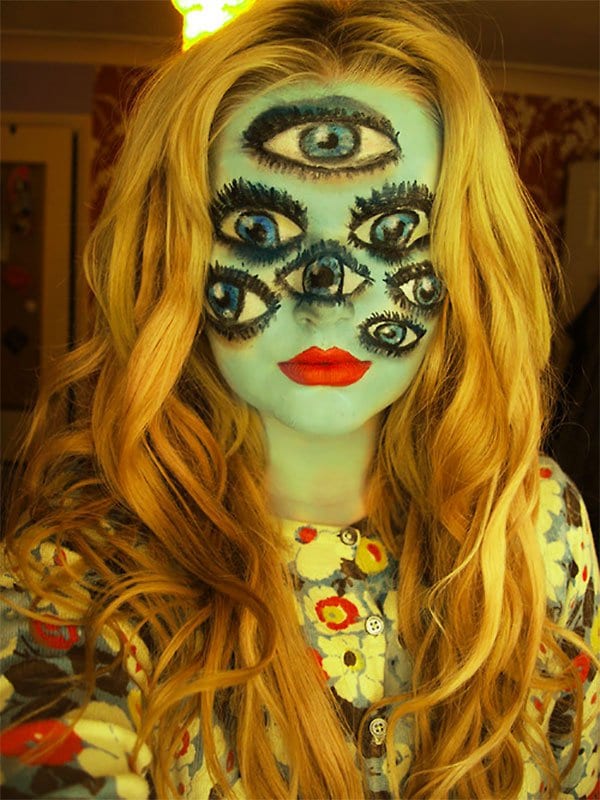 source
Do use a professional-grade barrier cream
Your Halloween makeup may require coat after coat of so many makeup products on your face. So, in order to ensure your skin will stay protected from heaps of makeup that you will be applying use a professional-grade barrier cream. It will keep your skin safe from all those Halloween colors and makeup you will apply for the Hallowing mask.
source
Do not disregard labels
There are certain cosmetic products that contain ingredients that cause acne and other skin problems. Try to avoid using such cosmetic products as possible. The ones that contain isopropyl which is commonly found in the eyeliner should strictly be avoided. It makes it easier for the products to glide onto the skin, but at the same time, this ingredient can cause acne. Halloween is one day in the year, and you have to live with your face skin every day, so choose wisely your Halloween makeup and makeup products you use for it.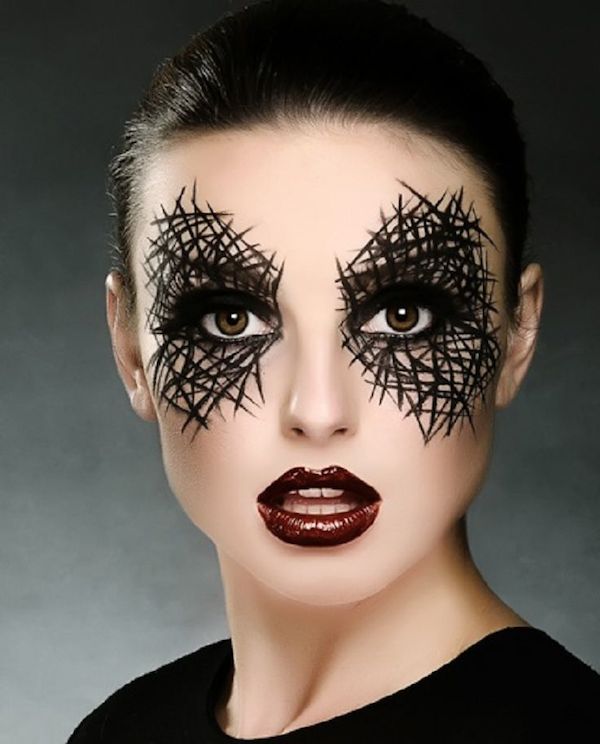 source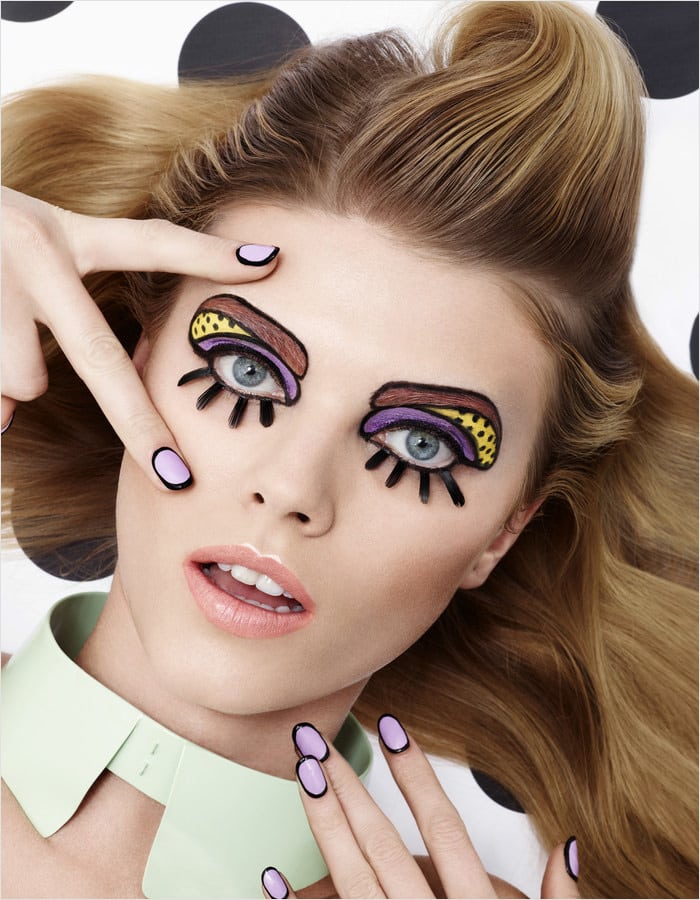 source
Do apply a primer before Halloween makeup application
The best is to always apply a primer even before your regular makeup. Choose a primer that contains dimethicone to ensure that your skin will stay protected when you bring your Halloween makeup ideas to life. The prime will help you create a barrier that will ensure your skin protection from irritating ingredients. It will also help you keep your makeup in place during the whole night.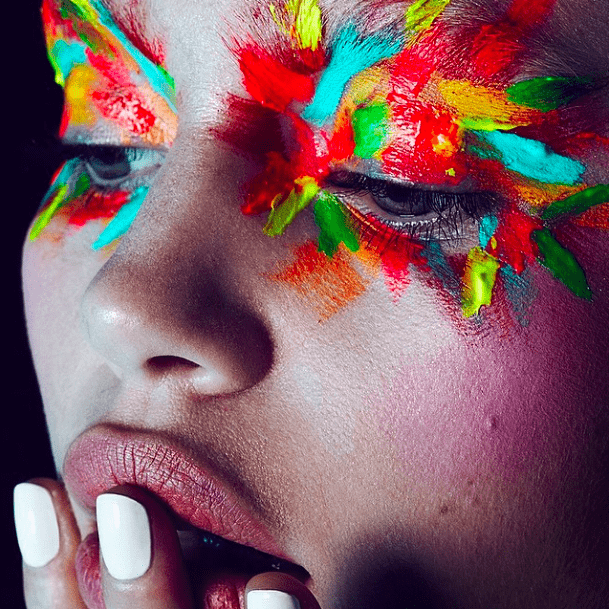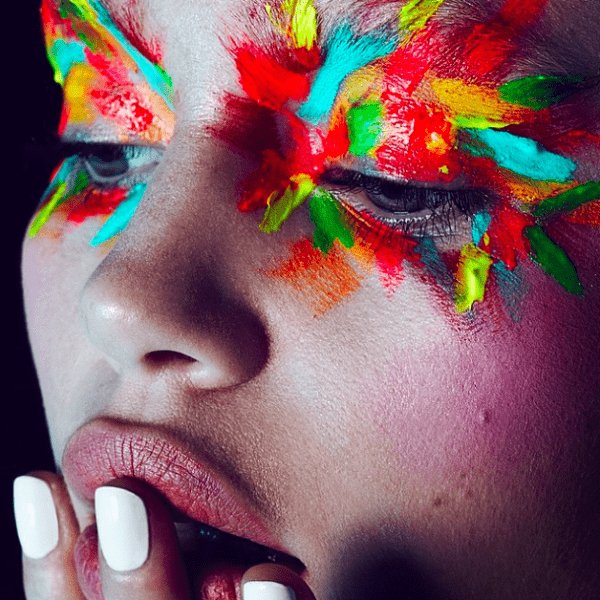 source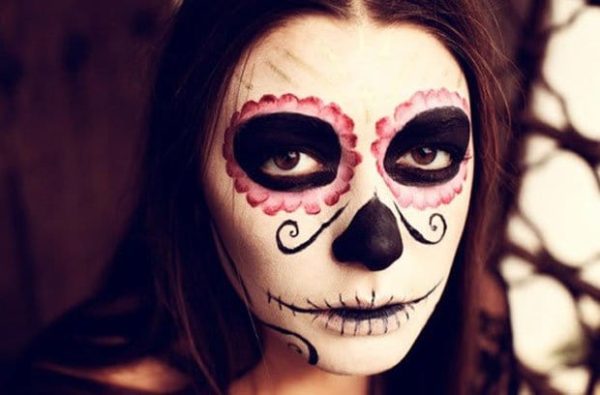 source
Do not neglect the possibility of allergies occur
Halloween makeup products may contain some ingredients that are not good for your face skin. For example, Henna, which is used by many people for face and body art contains ingredients that can cause swelling and redness. Always read the ingredient when shopping for special effects makeup products in order to avoid buying ones that can damage your skin.
source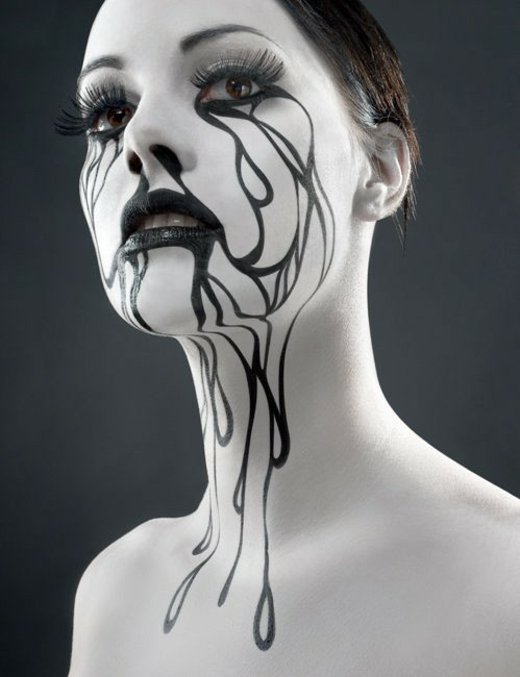 source
Do refer to images when copying a look
Are you having your Halloween makeup at a professional makeup artist? Bring an image of the Halloween character you want to recreate in order to make it easier for the artist to achieve the look you want.
source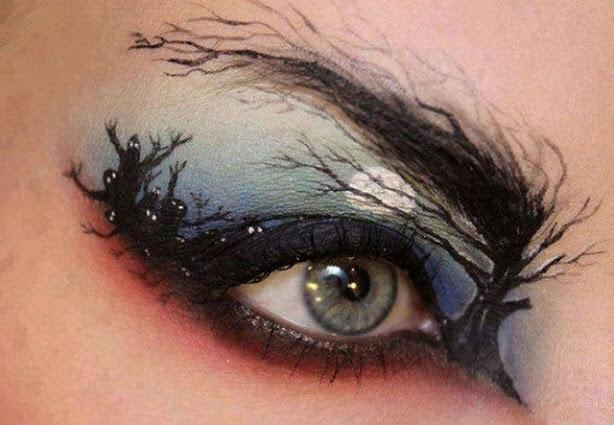 source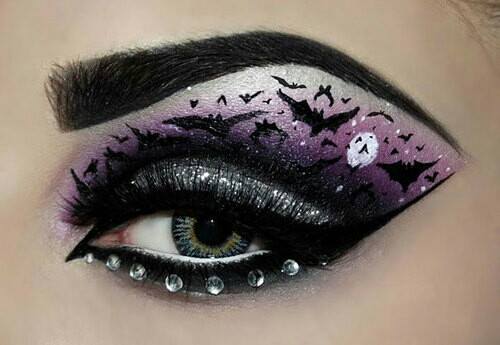 source
Don't skip using cold cream when removing makeup
Halloween night is over! It is time to remove your Halloween makeup. Always make sure that before wetting your skin, you will apply a cold cream ad wipe it off with a washcloth. Never skip the use of cold cream when removing the makeup. Also, don't miss including a face wash and moisturizer in your face cleansing routine.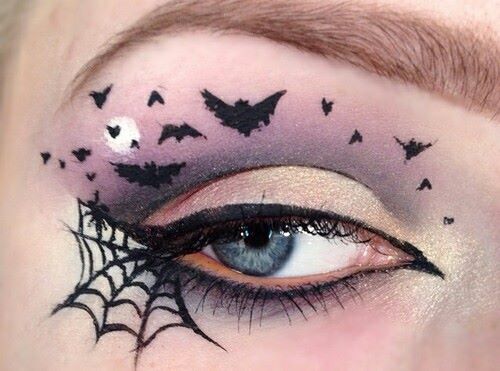 source