Hey everyone! Let's welcome the hottest month of the year with some interesting summer nails which will give you some ideas to create some attention-grabbing manicure that's perfect for the summer. The nautical theme is one of the most popular during this time of the year, so you can't really get away without having this type of manicure at least once in the summer. The colors that dominate this nail art are red, blue and white but there are some variations and we can find the nautical theme in other interesting color combinations too. Scroll down through the photos below and check out the Summer Nautical Nail Designs That You Shouldn't Miss for nothing in this world. They are so fun and will put you in the summer mood instantly! Copy one or more of the designs and set sail to some magical destination!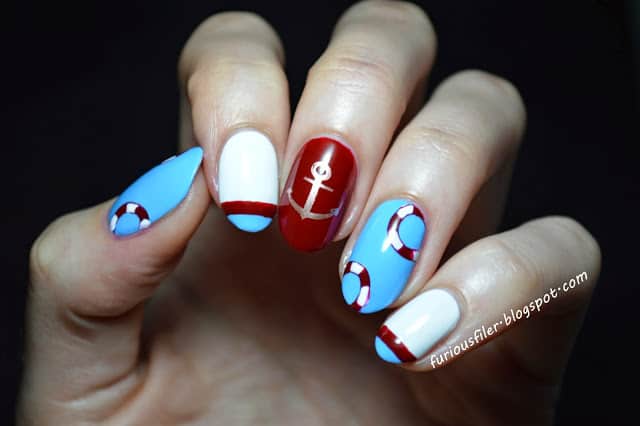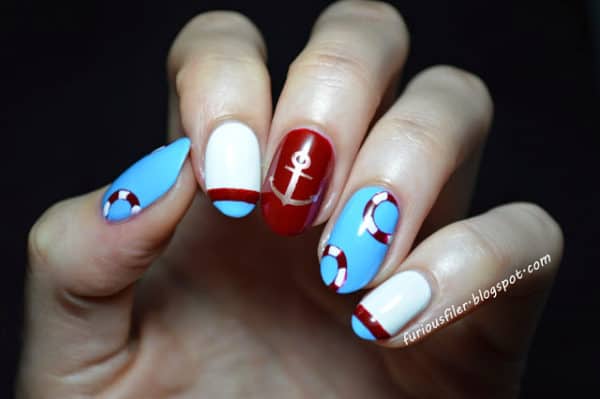 If you are not much into the traditional nautical manicure but it stills warms your heart, you should definitely try the alternative options which require other colors. The combination of pink, green and white is more than stunning, and when that gold glitter hits the sun you will have a shining nail design that everyone is going to notice!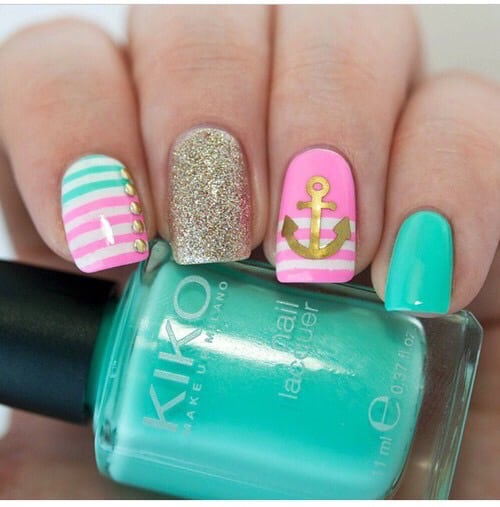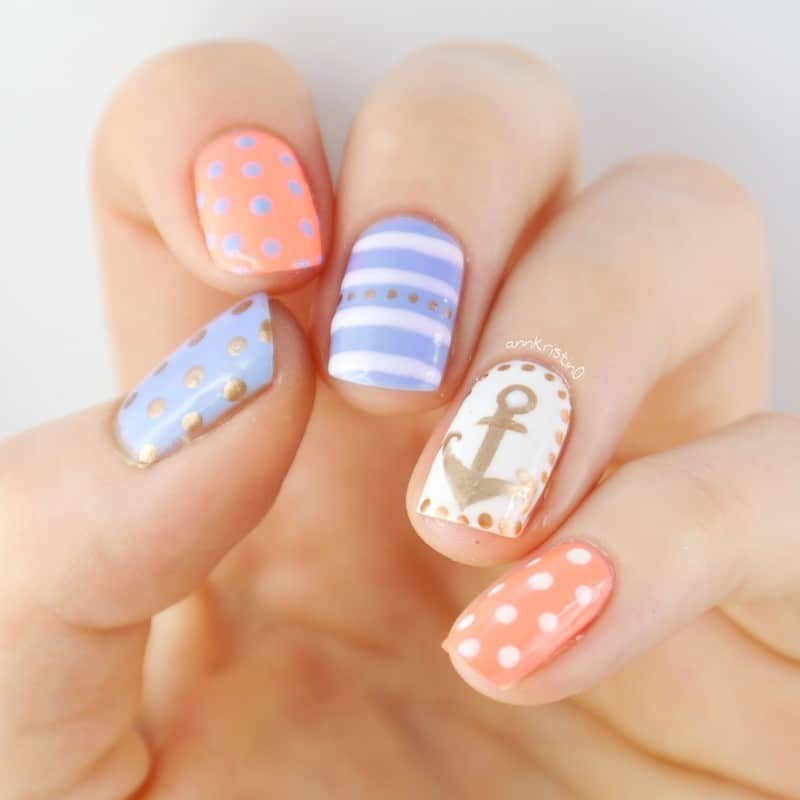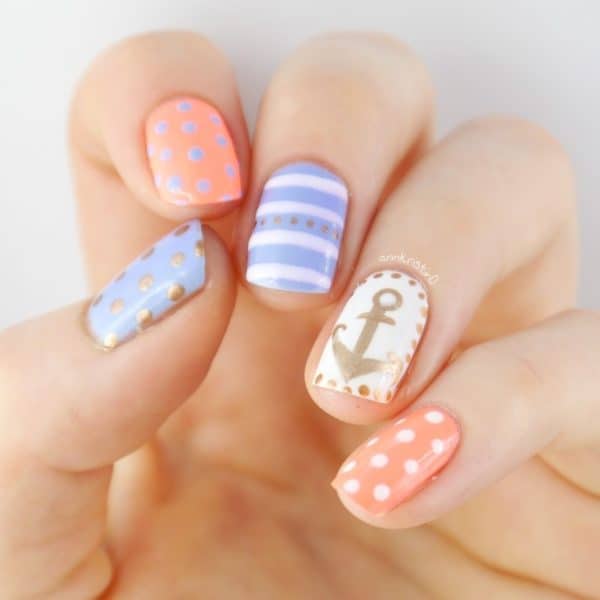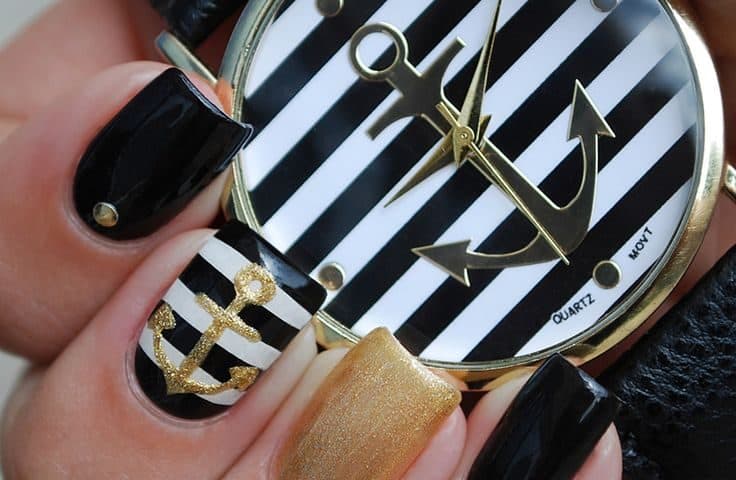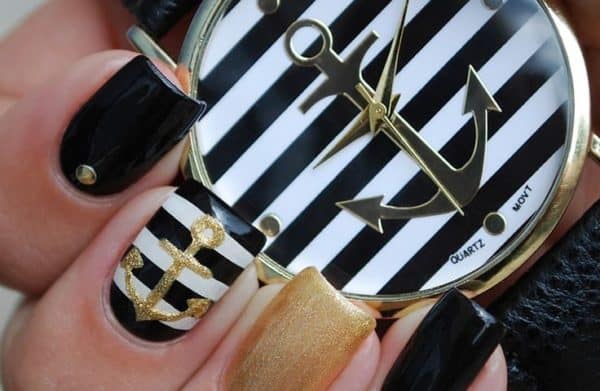 The nautical nails can be quite complicated and have lots of small decorations and decals. Are you up for a more minimalist design? If yes, then this is the one for you. Use white nail polish and add some blue stripes on the corners to get them in the nautical mood. The red anchor will give them a nice finishing touch, so make sure you don't skip it!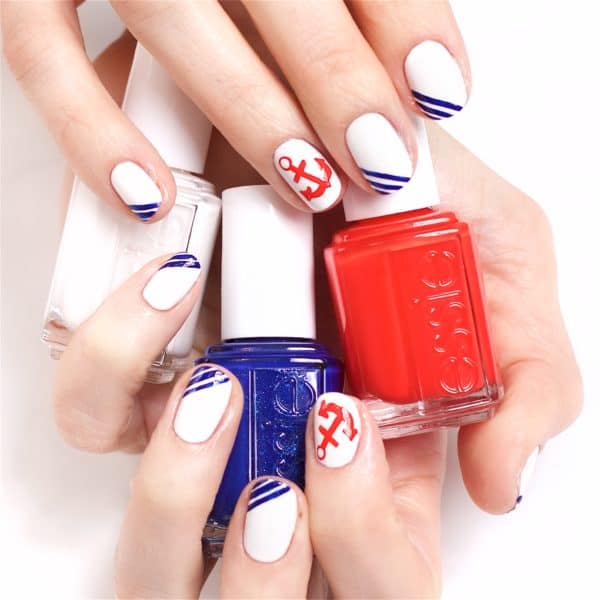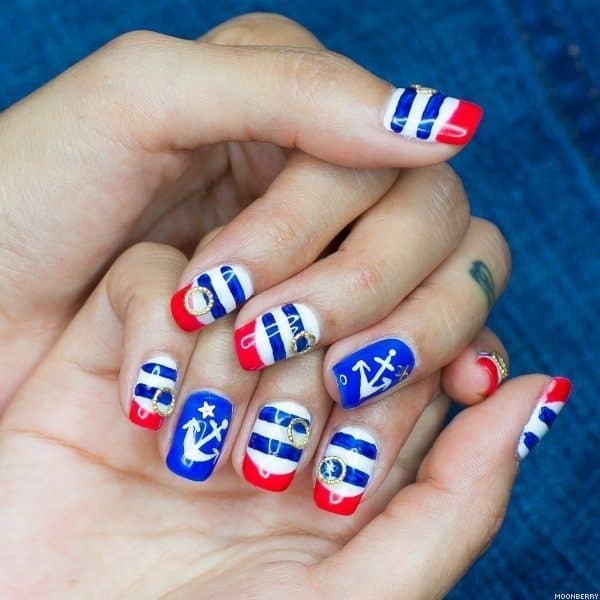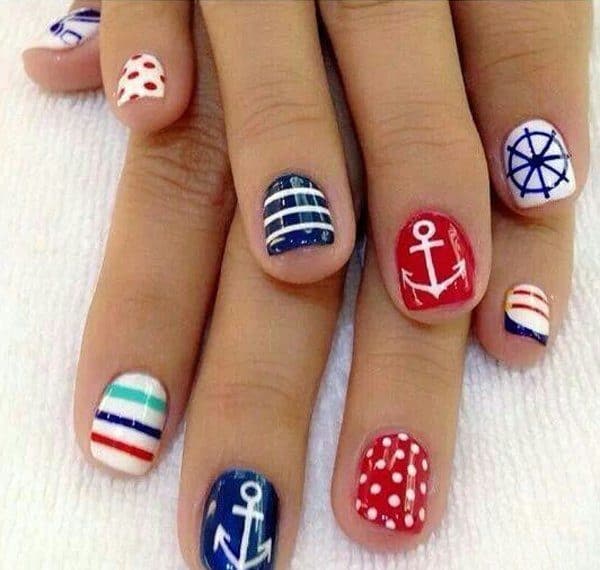 The nautical nail art is really versatile, and there are tons of designs that will meet many different tastes and styles. Those cute summer stripes are really adorable, and I'm already looking forward to doing my nails in this theme. What do you say about this design which combines blue, white and gold?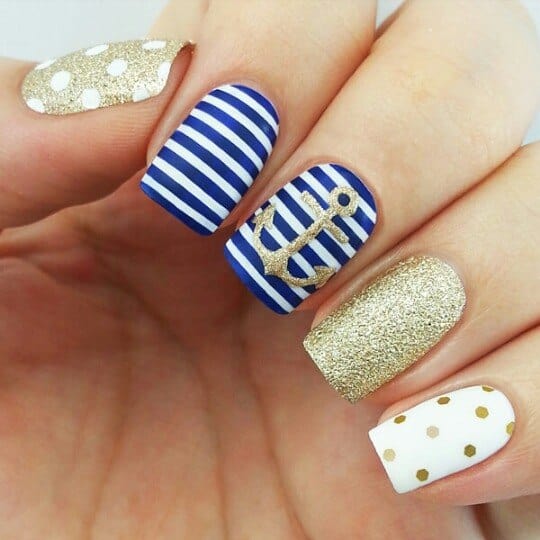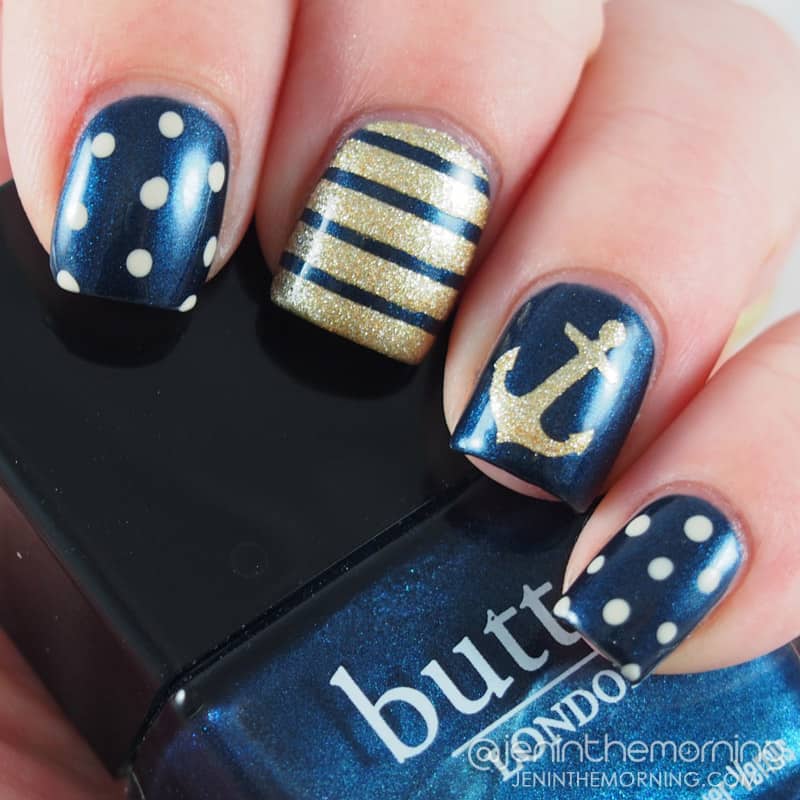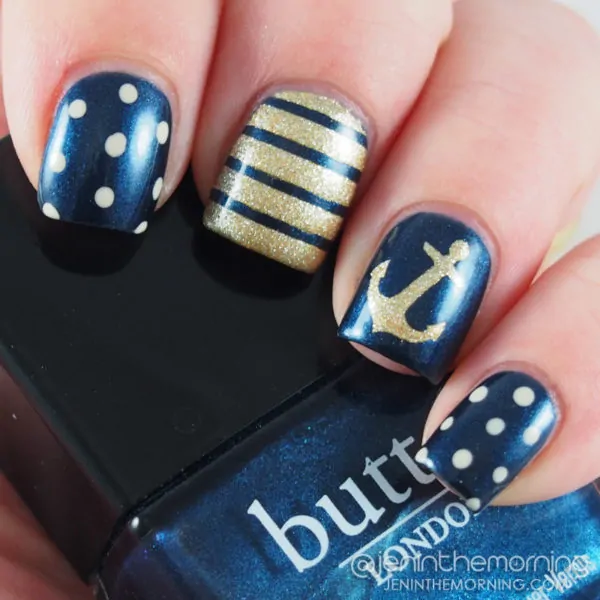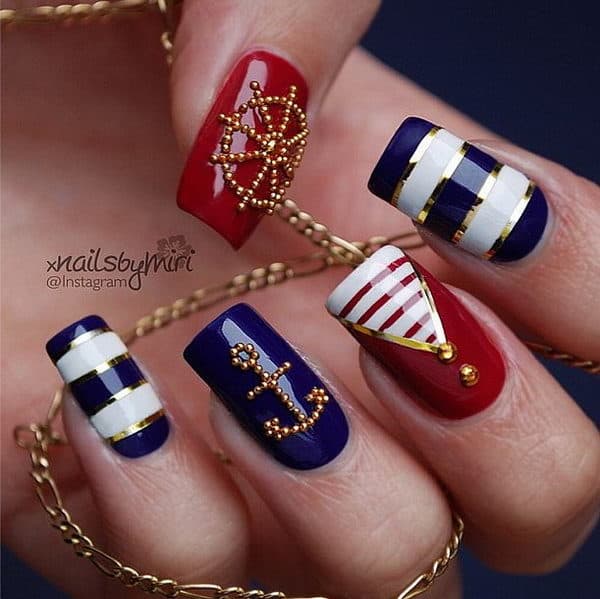 Now that the summer is in its full swing and you are packing your bags to go on your summer vacation, you should consider doing some of these nautical manicure ideas and look polished for the beach. It's the most matching theme when it comes to doing your nails for a certain occasion, so have these ideas in mind and get down to work to do some stripes (with tape of course, to get them in the perfect way).