Going for a full length wall mirror for your salon will make the space change entirely and make it look like new. Mirrors open up space, bring light in, and they look incredibly elegant in their simplicity. Put the right decor around them and your salon won't need much else to look amazing. However, there are a few things you should consider when choosing the right wall mirror, and today we will help you!
Which Is Best for a Salon: Full Length Vertical Mirror or Horizontal Mirror?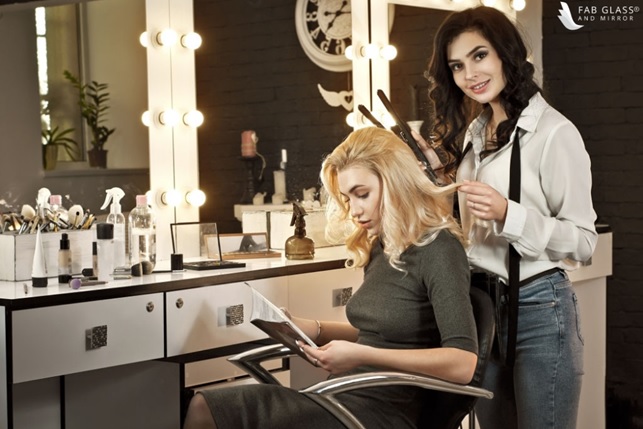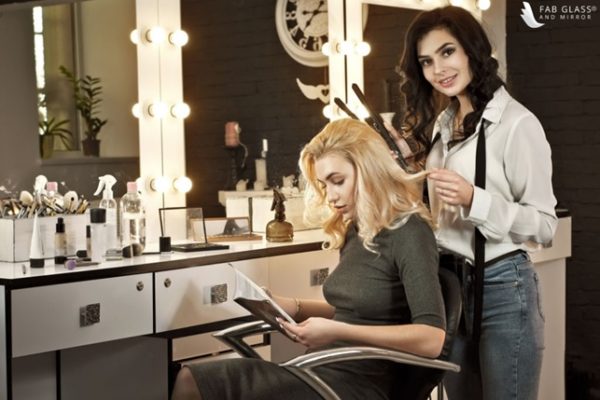 When it comes to choosing the right full length wall mirror for your salon, you need to consider whether you want it to be vertical or horizontal. Mirrors do a lot of things for your space: they make it seem bigger, they define it, and they provide an accent for the room because they reflect whatever you want them to.
Now, whether you should go for a vertical or horizontal wall mirror truly depends on what you want for your salon. They both look amazing, so it's a matter of what you like best and what space allows as well. Here you can go for buy the best full length mirror https://www.fabglassandmirror.com/full-length-mirrors.
Horizontal mirrors can create the illusion of a panoramic view if they're long and hung either higher or lower than eye level. Why? Because this way the reflection will serve more than the typical looking glass function. Hang your horizontal mirror over a mantle or a bookshelf and magic will happen.
On the other hand, a vertical wall mirror can make your walls look longer than they are, thus giving the illusion of more space, and they will also open up the room and bring light in. Plus, they make for a great addition to salons because they look incredible. Not to mention guests will enjoy having a looking glass readily available.
Design Options for Full Length Wall Mirror to Provide a Clear Reflection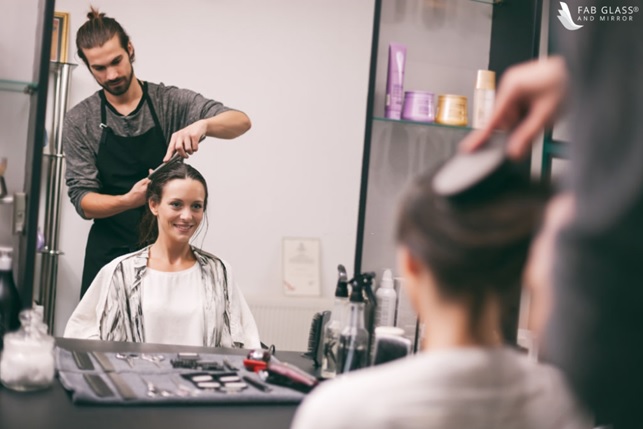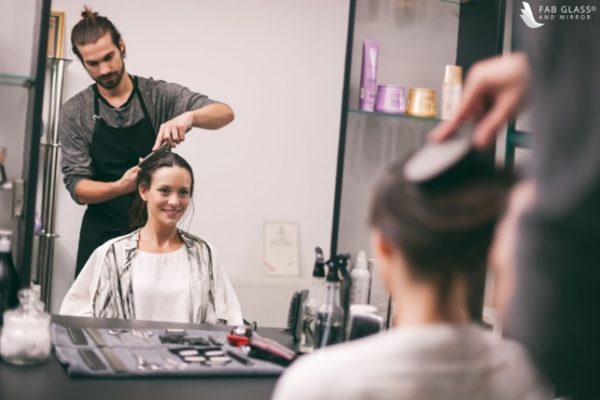 There are many design options available out there for a full length wall mirror that will not only make your space look a lot more modern, but also provide a clear reflection. Here are some of the most popular design options to consider:
Window-like Mirrors: These kinds of mirrors are usually framed and they have the design of windows, meaning there are divisions. This is why they make for a great decoration piece and they will bring great balance to the room.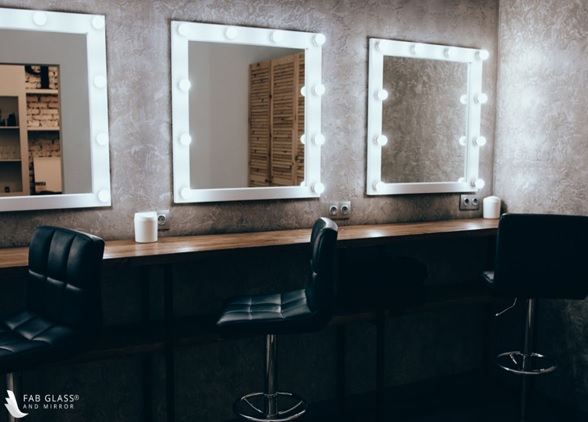 Ornate Gilt Mirrors: If you're going for a vintage kind of look, ornate gilt mirrors are the choice to consider. They look incredible, the designs are amazing, and they bring a touch of the olden to the room.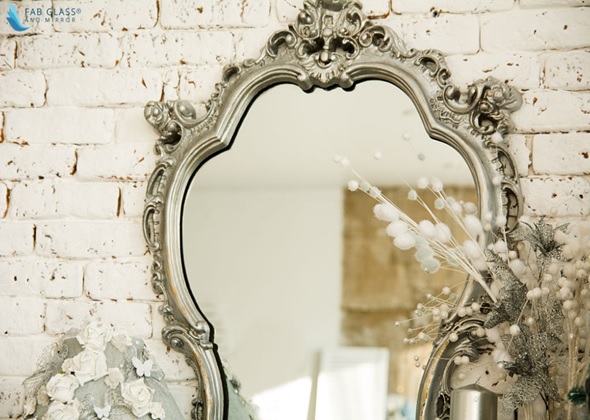 LED Mirrors: LED mirrors have LED lighting incorporated into the glass, which means they serve as a kind of vanity light. The clean lines and modern designs make for a modern, simple and elegant option. And you can be certain they will provide a clear image!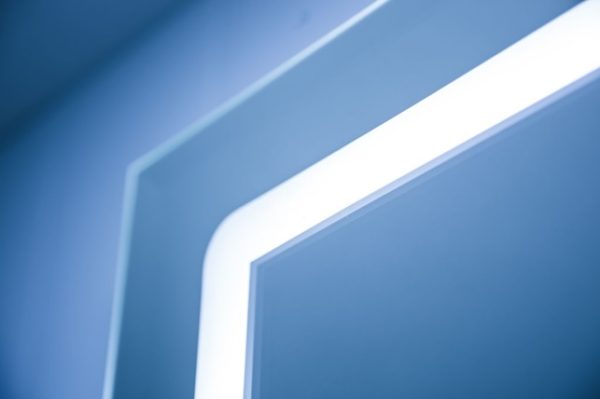 Backlit Mirrors: If you don't want lights to hang over your mirror, backlit mirrors are the perfect choice. They look nice, are an even source of lighting, and they look a bit dramatic, which makes for an interesting feature.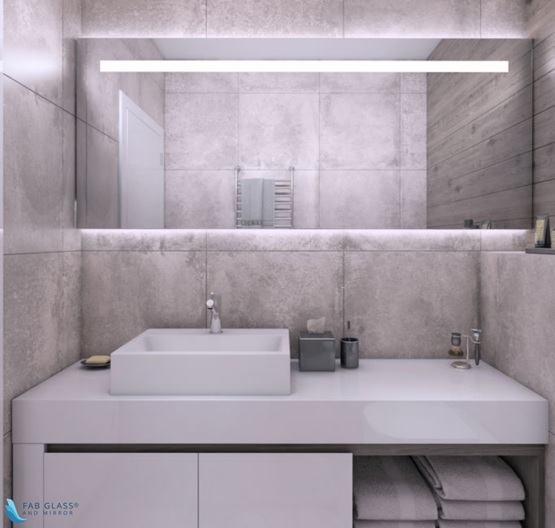 Shapes: Shaped mirrors are also a great option because geometric shapes often make things a lot more interesting without going too crazy. Here at Fab Glass and Mirror, you can choose the shape of your mirrors from circles, arches, triangles, squares and more!
Framed vs. Frameless Wall Mirror for Salon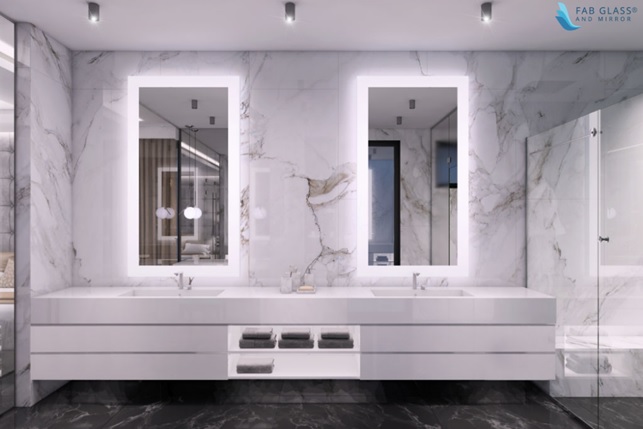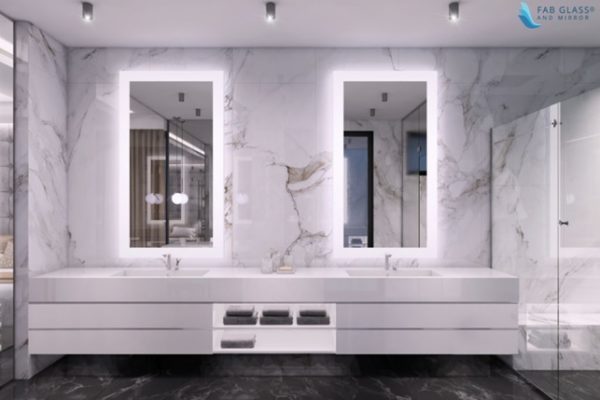 Framed or frameless full length wall mirror is quite different. Framed mirrors already have a frame attached, and they offer a more traditional style. This kind of wall mirror is a good fit for people who want to hang their wall mirror easily and want a straightforward installation. They suit period properties a lot better, and because the frame takes more space, they look best in small rooms.
Frameless wall mirrors don't have any kind of framing, so they look very minimalist. They look like they're floating on the wall, and they make the room a lot cleaner. This is the perfect choice for someone who wants their salon to be simple, clean, and elegant without adding too much to it. Just make sure they're installed correctly because they're not easy to move since they're glued to the wall. Whether you choose between a framed or frameless wall mirrors truly depends on your decoration and your own personal style, so make sure you think it through.
How to Choose the Right Wall Mirror for Your Salon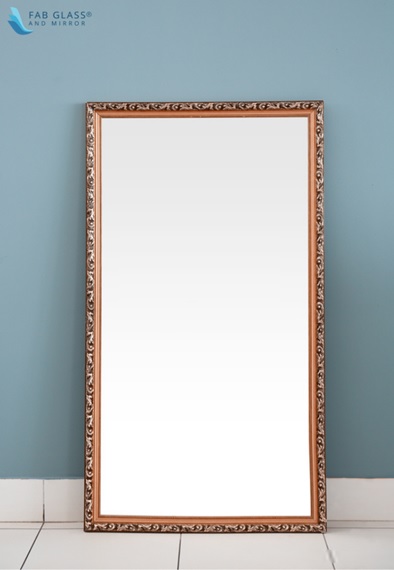 There are three key factors that will help you choose the perfect full length wall mirror: shape, size, and style. Shape plays an important role because it will define the way your mirror affects the room. For example, long horizontal shapes will accentuate the width of the wall. Tall vertical shapes will accentuate height. Angular shapes such as rectangles or squares will provide a restrained look, and circles and curves will offer a softer look. Take your time considering the shapes available and don't forget it needs to fit the space!
Size is another important factor because it will determine the impact your wall mirror will create. You should choose the size of your wall mirror taking into consideration the function you want it to have. Do you want the mirror to be a focus point in the room? Go for a larger mirror so it can stand out.
Do you want it to be an accent? Go for small mirrors or mirrors of different sizes and choose their spot wisely to reflect something interesting or catch the light. Do you want it to be simply a part of the room's background? Go for an extra-large frameless mirror so it seems like it's simply a part of the space.
Last but not least, you also need to consider style! Remember your room already has a style, so you want the mirror to be a part of that or to stand out by being an unexpected element. This is entirely up to you. All you need to do is consider the many style options out there, including ornate mirrors, gilt frame mirrors, frameless mirrors, backlit mirrors, etc.