When we say Christmas there are so many things that come to mind! From decorating your Christmas tree and your home, to buying presents and Christmas clothes to choosing hairstyle and makeup ideas for the holidays and of course to the smallest details, the nails. If you are a fan of a good manicure, then you will be thrilled to check out these festive nail designs that will put you in the Christmas mood immediately. Polished nails give a good first impression of you, so if you want people to notice your nails, these are the designs that are going to fascinate everyone. Scroll down through the photos below and see the The Best Christmas Nail Designs That Will Bring You Joy. They are going to serve you as a guidance to some good-looking and polished nails for the holidays!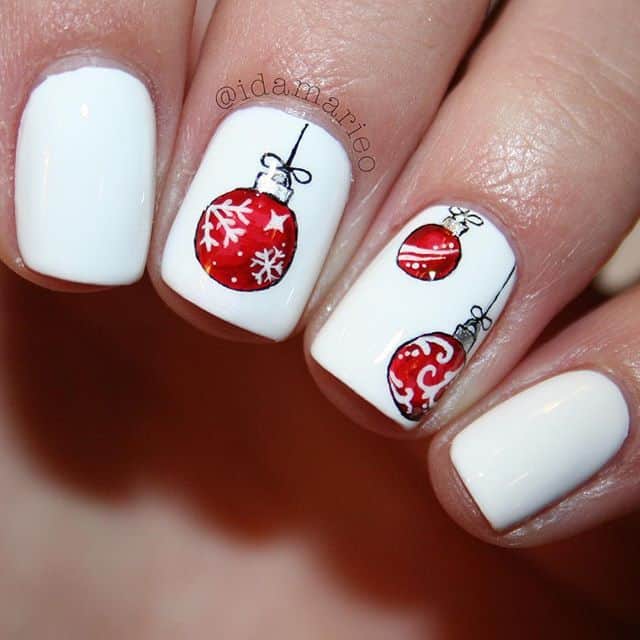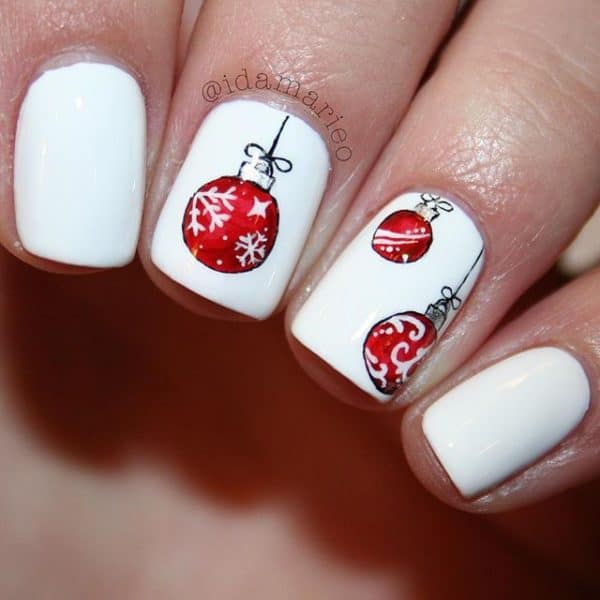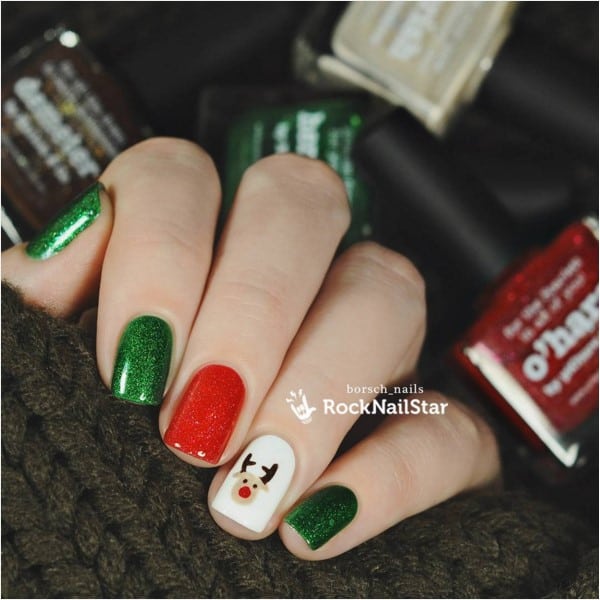 The winter season is just made for all of these nail designs that give us positive vibes and put smiles on our faces. This is the time of the year when you are going to meet with your friends and families a lot, so the festive nails will be a great addition to your Christmas outfits too. Give yourselves a polished look and end the year in style.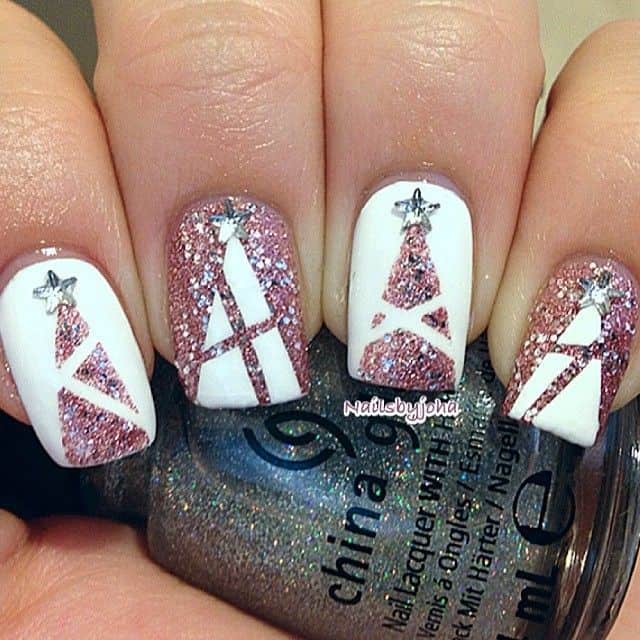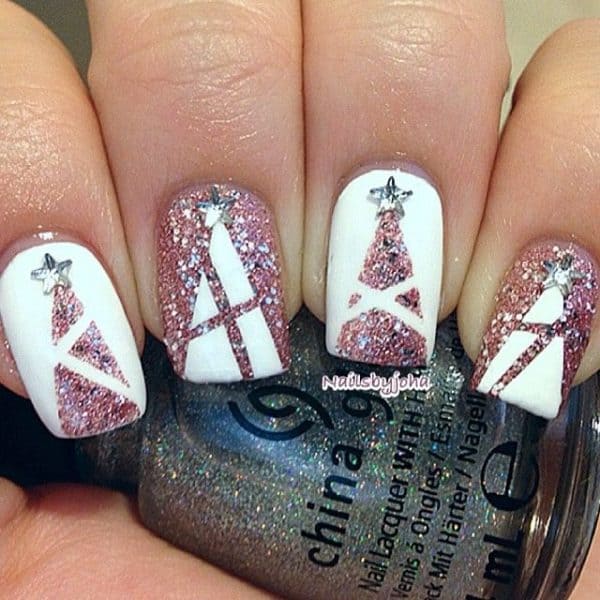 Are you looking for a super cool nail design that features words and quotes? Well, it seems that this is just the perfect one for you!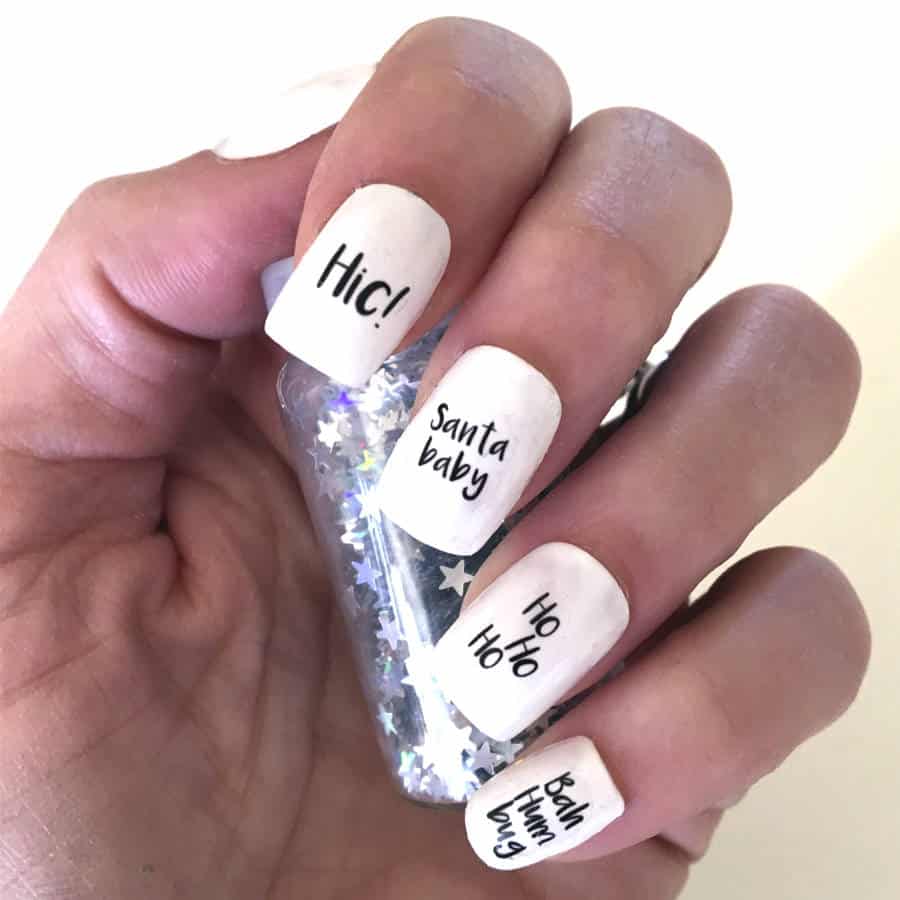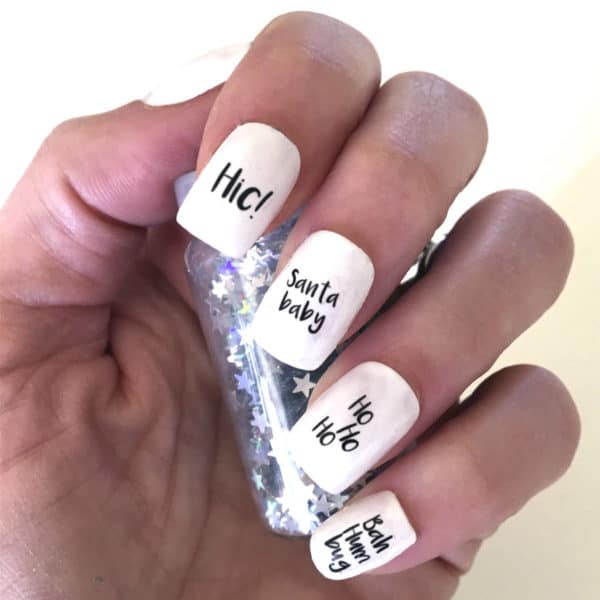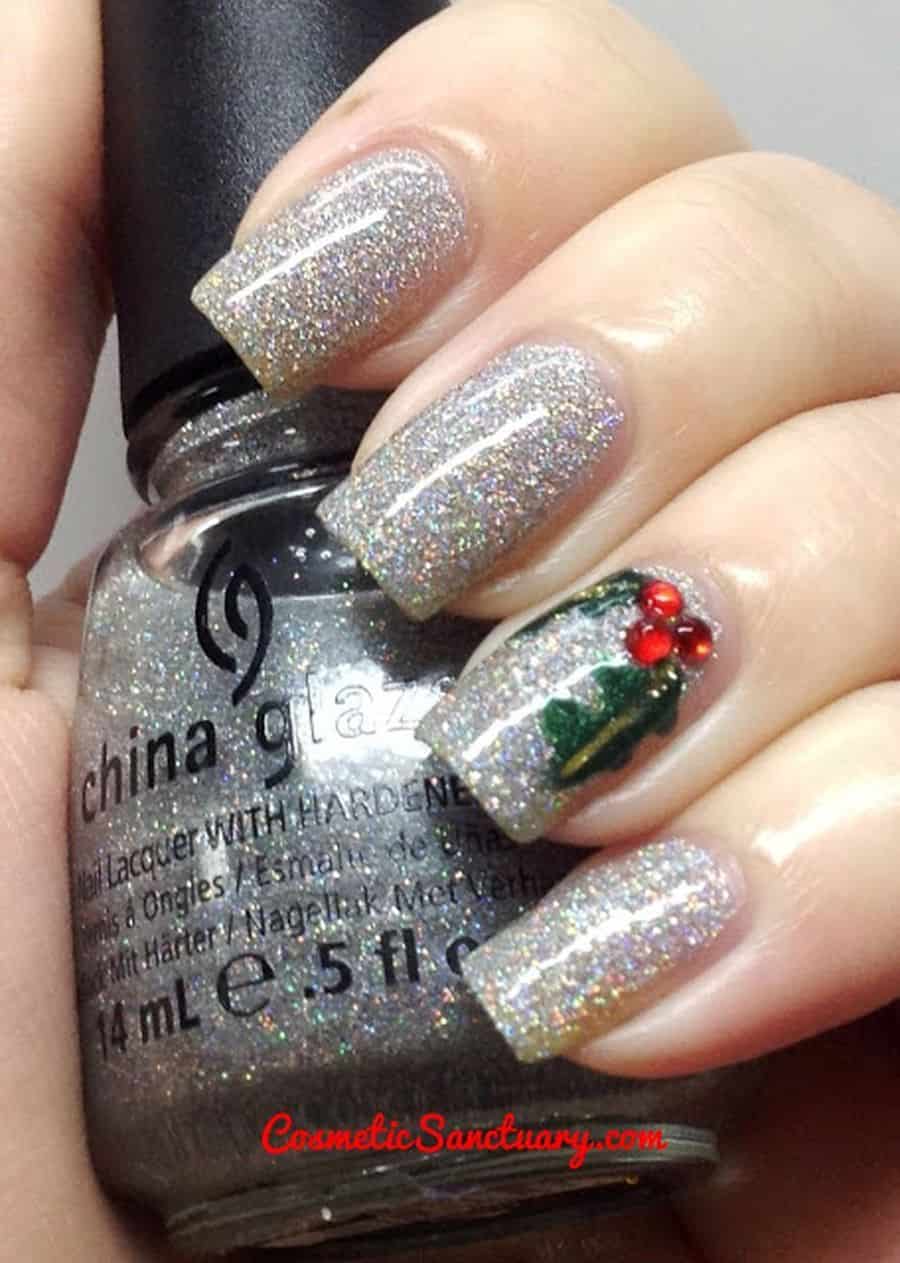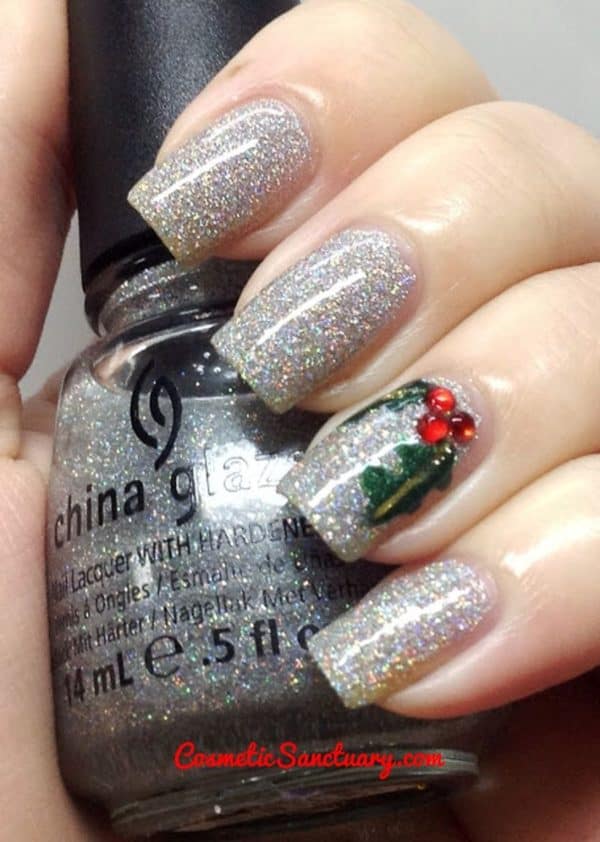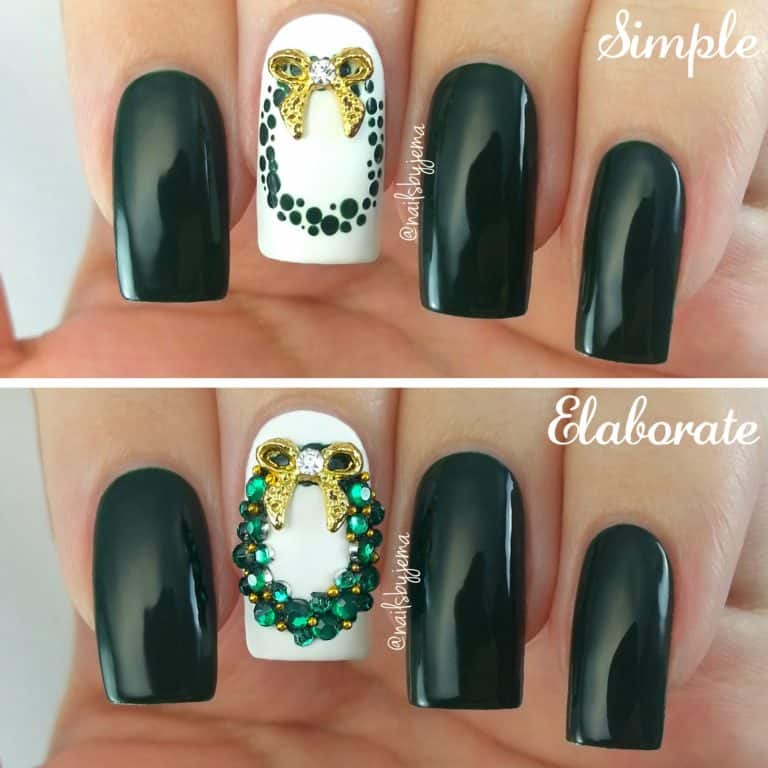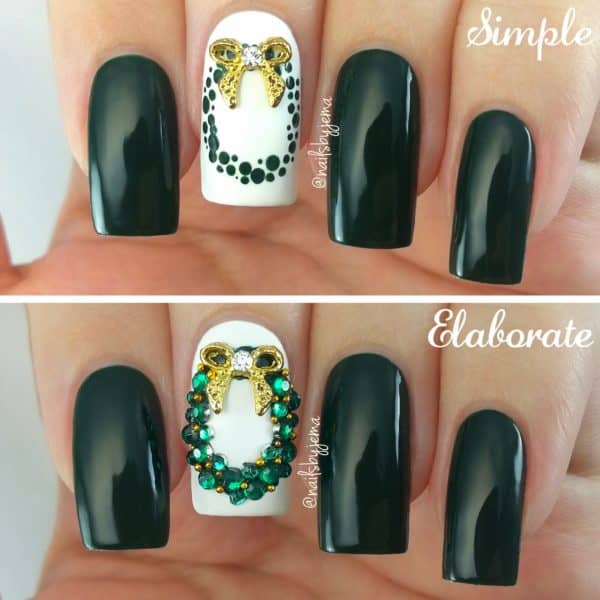 The Christmas nails are all about Christmas trees and Christmas balls and lights, snowflakes, wreaths, reindeer, Christmas jumper motives and lots of glitters. You can create so many different designs with all of them and change them every week during this season. Is there some design that caught your attention at first?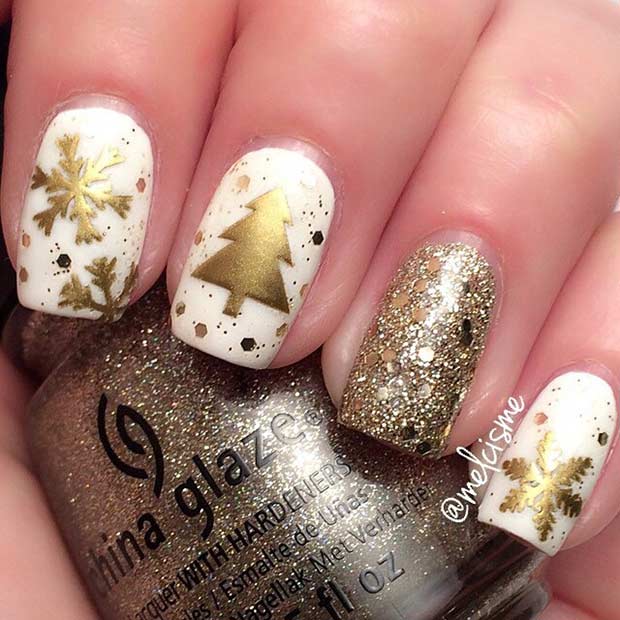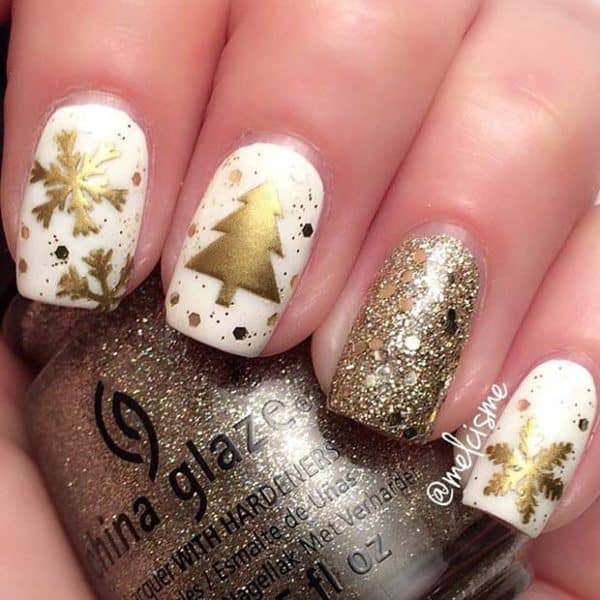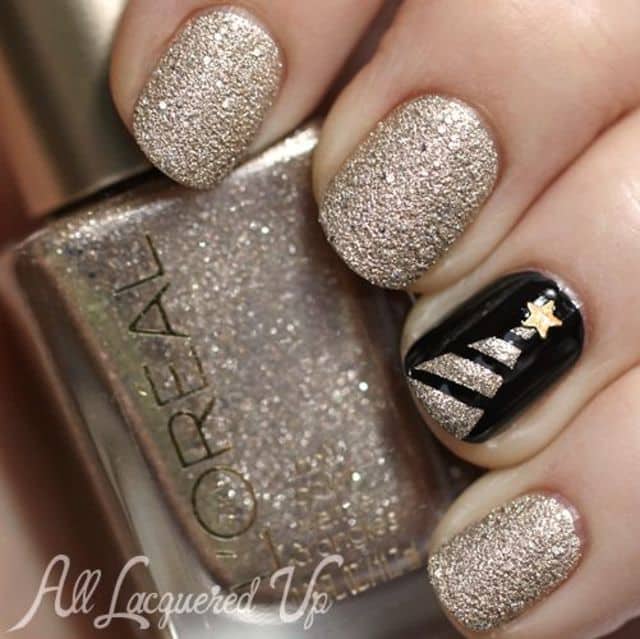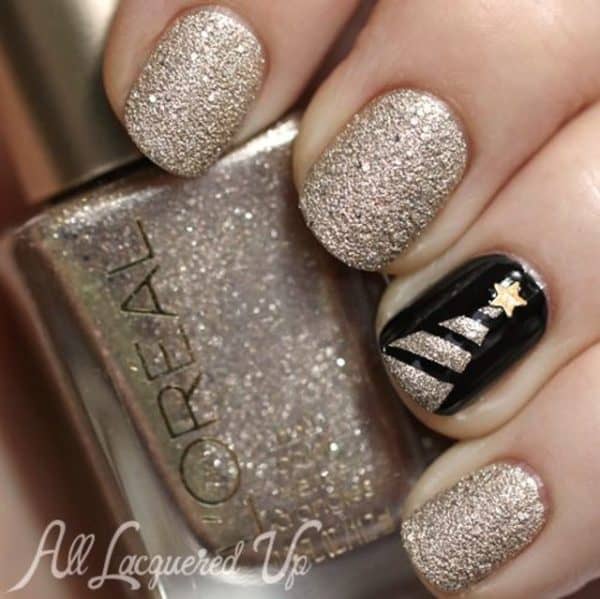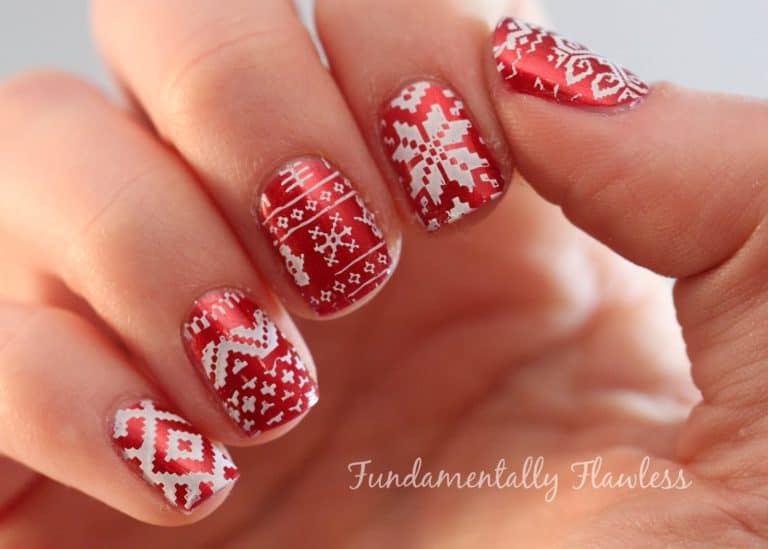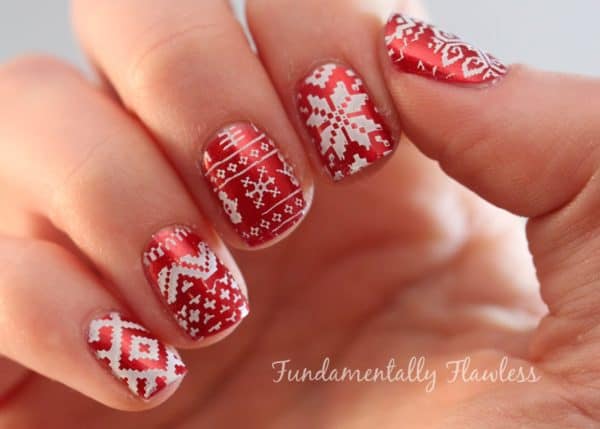 Christmas is awesome for having mismatched nails, so think about giving each nail a completely different look but make sure you stick to the same theme if you want them to look great. This is the perfect time to have fun and use your creativity and imagination to come with some fun designs.
The red color is one of the most dominant colors in these Christmas nail designs, so if you want a minimal design just use red nail polish and add silver stripes and a bow on one nail to make them look like Christmas presents.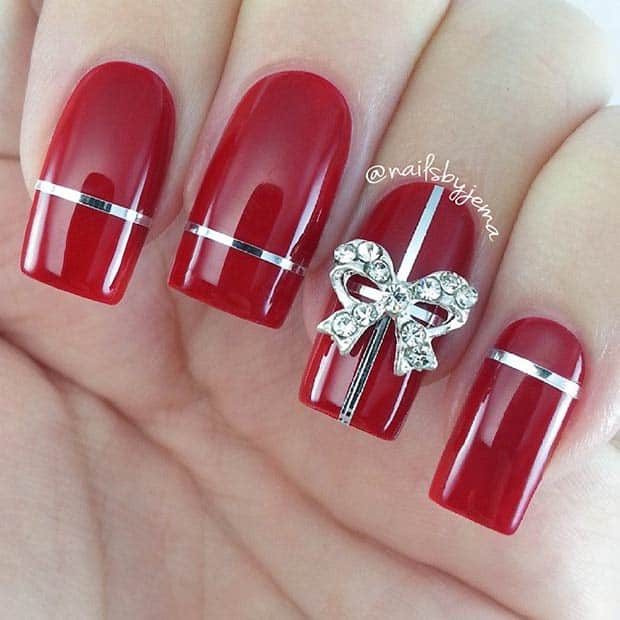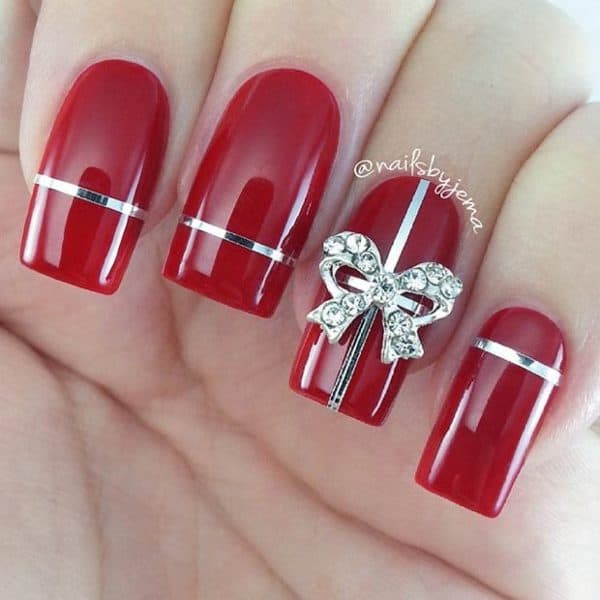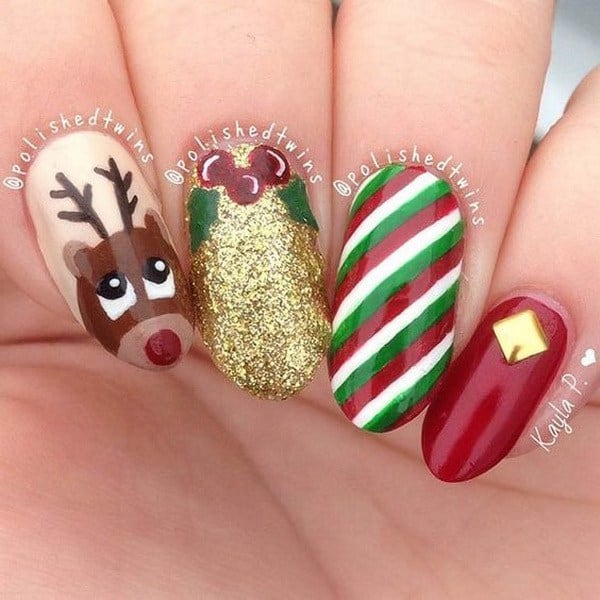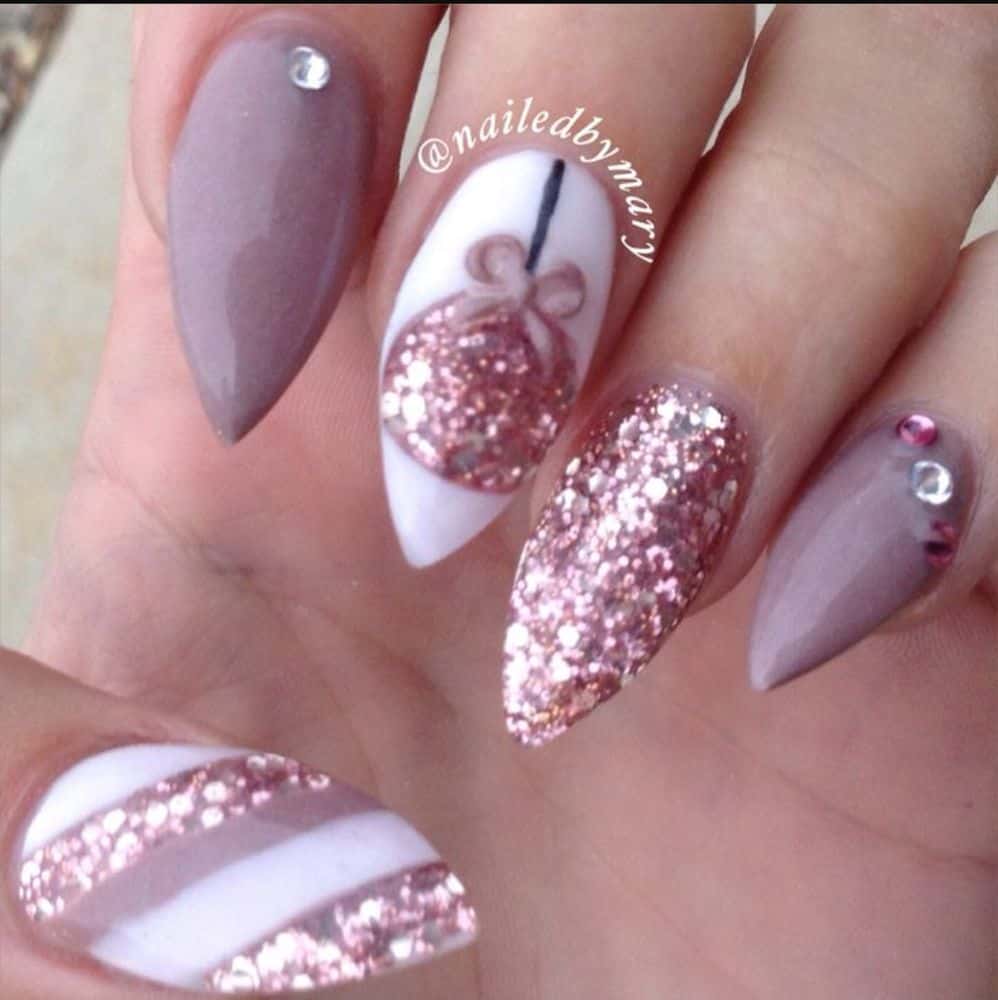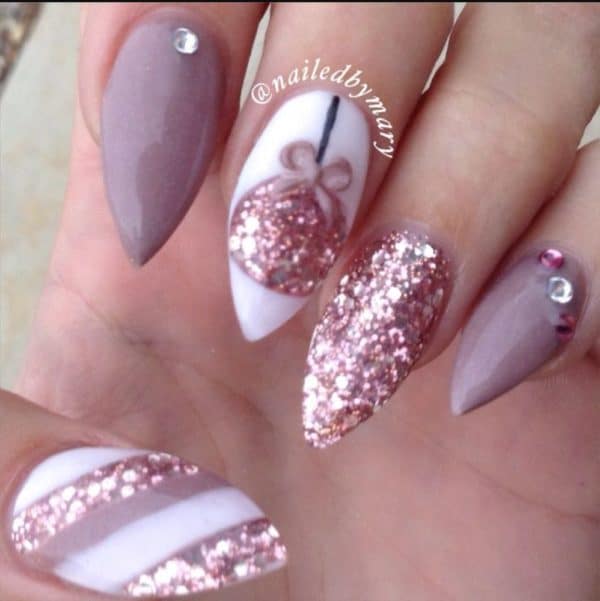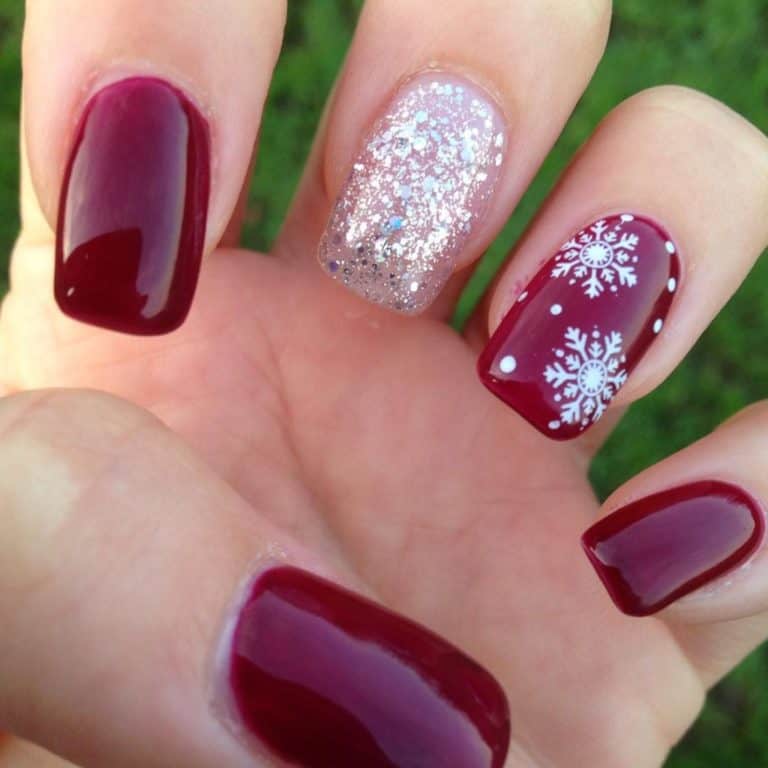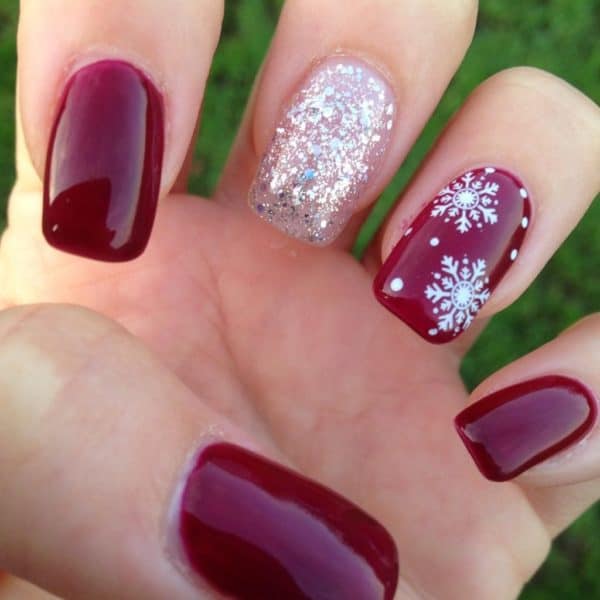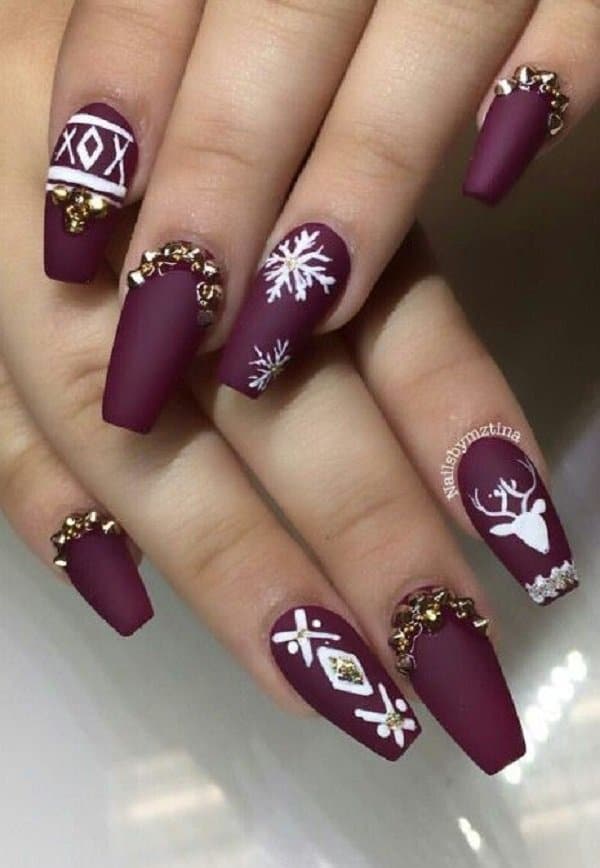 These designs are so easy to make, and you don't have to visit a professional to get them. Just take some of your time and be patient, because time makes everything perfect. Take it slow and recreate the designs on your own! You will be so happy with your new nail designs and would love to show them to the rest of the world!