Sustainable fashion is essentially about producing clothing and accessories in ways that do the least harm to the environment and society. Often, it goes hand in hand with many ethical principles and always maintains a responsible outlook towards communities and the planet. A sustainable and ethical brand follows fair-trade policies, uses sustainable materials for production, maintains ethical and responsible labour rules, and preserves energy and reduces wastage by following reusing and recycling principles.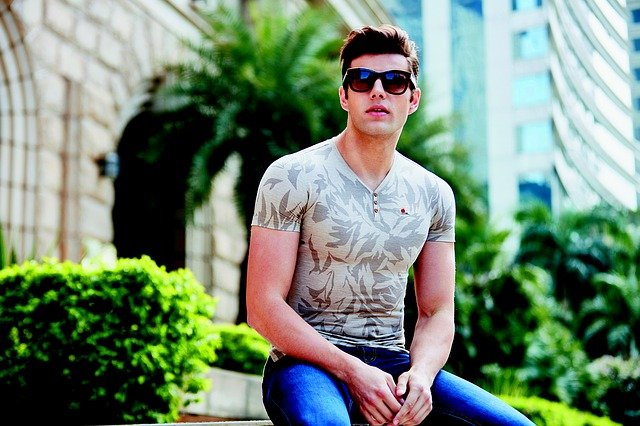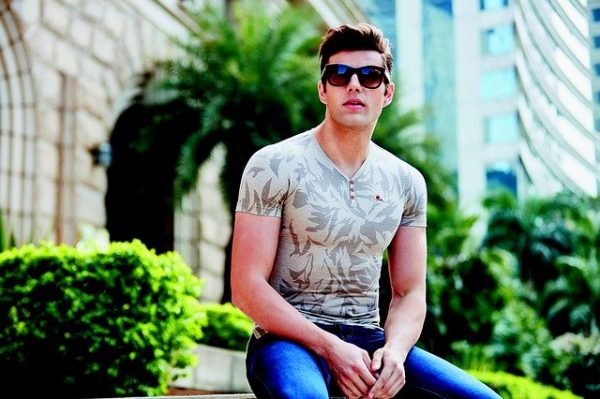 Sustainable fashion has been a fixture of the women's clothing industry for a while, though traditionally there have been less sustainable options for men. This is slowly changing, and more men's sustainable brands are now appearing on the scene. Here is a glance at some of the best men's sustainable fashion brands that exist today.
The White T-shirt Company started in 2004 with a vision to produce the best t-shirt ever, and ethically and sustainably too. The tees are made of organic cotton, and the company closely monitors its materials right from germination to production to ensure environmental safety.
You can get a stylish men's round-neck t-shirt for around £35 ($50). Don't let the name mislead you: you'll find t-shirts in a range of shades and not just white! This sustainable brand also provides a 'Tailor Your Tee' service for its customers to provide them with perfectly fitting t-shirt according to their own unique measurements.
Brothers We Stand values environmental sustainability and monitors the impact each step has on the environment throughout its operations. It follows a fair trade policy and extends ethical treatment to workers by offering training and capacity-building programs, besides adhering to many other labour standards, including a non-discrimination policy.
You can find a vast variety of men's clothing at Brothers We Stand, from casual wear to the perfect date night outfit. Items include shirts, t-shirts, jeans, jackets, knitwear, sweatshirts, hoodies, sweatpants, and socks, and accessories like bags and belts too. The company ensures every piece it produces is simultaneously aesthetically pleasing and long-lasting. Therefore, their products are a combination of style and durability.
With this brand, you see a sense and awareness of sustainability in every little thing they do. This brand is not only about producing clothing but also extends to actions such as using pencils at work instead of plastic pens, and plastic-free tea-bags. Starting three decades ago with sheepskin products, the responsible journey continues today, through approaches such as monitoring of energy use and eliminating plastic packaging. The products are designed for longevity, and product life is further extended through their repair and re-sole service. All products are made from natural fibres, and their cotton items come from GOTS-certified farms.
Celtic & Co. specialises in wool and sheepskin products and offers customers an exciting range of elegant and durable clothing, footwear, and other accessories. The products cover a wide price range. You can have the Lambswool Tartan Scarf at £39 ($55) and a Frame Rucksack at £180 ($250), or if you're prepared to go a little further, get your Sheepskin Trucker Jacket for £800 ($1100).
Patagonia follows a fair trade policy and uses sustainable materials in production such as organic cotton and Yulex Natural Rubber. The brand also uses recycled material, including NetPlus recycled fishing nets and PFC-free substances. It supports various sports communities such as mountain biking, surfing, rock-climbing, and skiing and produces a wide range of clothing and accessories suited for such purposes. These include custom and sportswear such as boardshorts, rainwear, and snow & Alpine pants, besides the usual collection of shirts, tees, jackets, vests, sweaters, shorts, and fleece.
Nudie Jeans is a company that takes sustainability very seriously. Since 2001, it has supported various programs that aim at social and environmental well-being. It works for a more sustainable planet by choosing 100% pure cotton for its denim production and offering various sustainable services to its customers like repair-and-reuse.
Nudie Jeans is continually evolving their line and coming up with fresh designs and shades. Its jeans collection includes a range of styles, including regular, stretch, slim, tight, and relaxed, and all of them are available in different options like pre-washed, dry, or black according to your preferences. Besides jeans, Nudie also has a range of selections, including tees, shirts, jackets, and hoodies.
It's high time we did away with the myth that sustainable is unfashionable, especially when it comes to menswear. There are a number of men's sustainable brands today that cater to the demands for all sorts of designs and styles, so that you don't have to sacrifice fashion in order to act responsibly towards the environment and society. Furthermore, there is a wide range when it comes to price, so you will always find something to suit your budget.