Being asked to be a bridesmaid in your friend's wedding is a wonderful honor, but it's not without its responsibilities and investment. If your friend is soon to walk down the aisle and has requested you be up there with her as she says "I do" to the person of her dreams, keep these tips in mind and get through the wedding process with ease.
Understand Your Duties
If you've never been a bridesmaid before, you might be concerned as to what exactly you're responsible for. Generally, bridesmaids can expect to stand up at the front with the bride and groom during the ceremony, wear and purchase the requested garments, and be at the rehearsal. More often than not, bridesmaids are also expected to help throw a bridal shower and bachelorette party, and fill in as necessary during the days before and during the ceremony and reception.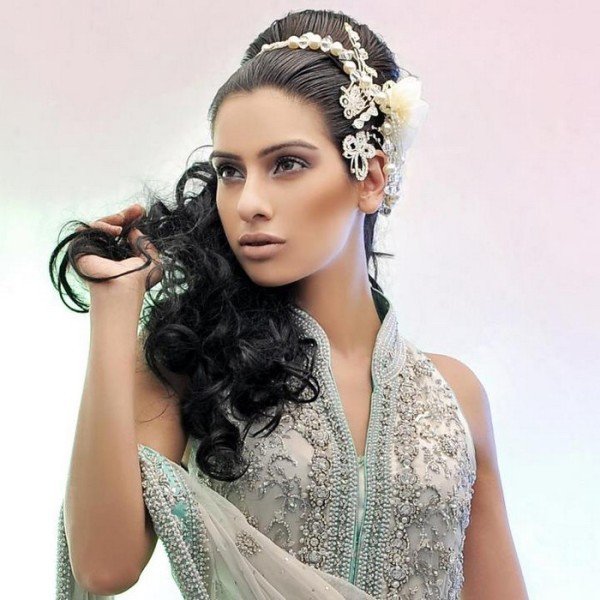 source
Leave Drama at the Door
For some reason, bridesmaids can become competitive, and if you notice any gossiping or complaining starting to happen, nip it in the bud. If the bride has a maid of honor, know that all bridesmaids should defer to her. There's a reason the bride selected her to be in charge of the multitude of tasks the bridal party is responsible for, so respect that and listen to her guidance. If you have an idea for something, run it by her. Keep what you say in check, as well. Maybe the dress is hideous, but since it's what the bride wanted, wear it without complaining. Upset about shelling out $200 for the hotel that night? It comes with the territory. This is her day, and when you said yes to bridesmaid request, you signed your contract.
Be Proactive
The moment the bride asks you to do something, get it done immediately. She has enough on her plate and the last thing she needs to be worried about is wondering whether or not her team of gals is doing what they're supposed to be doing. If you see a need, fill it without prompting.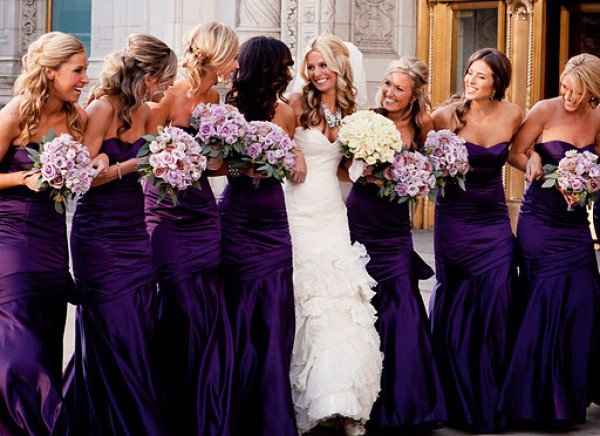 The Attack of Bridezilla
If your friend is quickly falling into the clichéd role of bridezilla, there are a few things you should do as bridesmaid, but probably none of them are what you want to do. If the bride is being difficult and making the process harder on herself and everyone around her, it can be hard to keep your mouth shut. Consider this a lesson in patience; this is her day, and if stress is making her act this way, there's probably little you can say that wouldn't damage your relationship. Stay calm, smile and nod, and do what you can to alleviate her stress. You'd want the same if you were in her position, and even if you know you'd never demand the ridiculous things she is, it's your duty as her friend to remain by her side as she deals with the overwhelming stress.
Help Soothe the Bride
Planning a wedding is no easy task, and she's likely feeling very overwhelmed. Whether she's a nightmare bride or seems to be handling the stress with grace, make sure you offer little ways for her to indulge and take a load off in the weeks before and the day of. Want to be the sweetest bridesmaid around? Have chocolate strawberries delivered to the room in which you're getting ready, bring a bouquet of her favorite flowers to calm her as she gets her hair done, and pop open a bottle of champagne for some pre-ceremony celebratory sips. Sometimes fellas aren't the best at romance, so do your quiet duty as a bridesmaid to commission a sweet note from the groom that she can read as she gets ready for her walk down the aisle. She'll never know it wasn't his idea, and hopefully his loving words will calm a bit of her nerves.
A Wedding Gift
When it comes to gifts, there are a variety of avenues to choose. Sometimes, the bridal party gets together to come up with a group gift that they wouldn't have been able to afford individually. Other times, each bridesmaid offers her own gift to the bride and groom. It comes down to personal preference and the feelings of the other bridesmaids. Whether you choose an experience gift for the happy couple to try on their honeymoon, or pick something from their wedding registry, it's the thought that counts, not the cost.