Are you being invited to a wedding party soon? If you are in doubts about what to wear as a wedding guest don't worry at all, we are here to help you style the best possible outfit. We have already shared with you some wedding guest fashion rules not to miss. Don't miss reading them again in order to avoid some fashion mistakes many guests do when invited to a wedding party. Many women being invited to a wedding party would choose to wear a wedding guest dress. Most of them would rather wear a short wedding guest dress instead of a maxi dress.
But, can you wear a maxi gown to a wedding, without fearing or putting the bride in shade with your look? Absolutely! Just, never ever choose to wear white or some shades similar to white, when being a wedding guest. Those shades are reserved for the bride, and you have no right to ruin her special moment by appearing dressed in a maxi dress in white shades.
Wearing a maxi dress to a wedding is a great choice year-round. It makes you feel and look elegant and sophisticated. A maxi gown will make you feel more comfortable and fashionable than a short dress ever could. Choose a wedding guest dress with a maxi-length skirt and keep to more vibrant, bold hues. Soft pastels are also a good choice until they don't remind too much of a white wedding dress. You could go with a pale-colored dress, or choose some prints that are elegant enough for the occasion. Maxi wedding guest dresses can be styled in loose-fitting shifts to form-fitting sheaths. Opt for the one that best fits your body shape and personal style. Maximize your look by adding some delicate pieces of jewelry.
Match your wedding guest dress to the dress code and the wedding season
In the article below we are going to help you choose the right maxi dress for a wedding guest according to the dress code of the event and the season when the wedding party is held. We are sure the helping tips below will make it easier for you to choose the perfect wedding guest dress for an elegant look. Every woman wants to dress to impress, especially when it comes to events from such a formal character. Wedding parties are a perfect way to express your elegancy, sophistication, and high fashion taste. Don't miss the opportunity to shine.
Matching your maxi dress to the dress code
Formal and fancy: When the invitation reads "formal", you need to choose a maxi dress that is elegant enough to fit the formality of the venue. A sparkling dress with shimmering accents or enhanced by sparkling jewelry is a perfect choice for a formal wedding ceremony. For the church ceremony, choose a dress with sleeves, as religious services call for more coverage. If you still choose to wear a sleeveless dress to the church ceremony, consider bringing a shrug or a matching jacket with you. Always pair your maxi dress with high heels when it comes to formal weddings. Complete your look with a fancy up-do.
Semi-formal and sleek: you can wear a maxi wedding guest dress even when the event is semi-formal. Just choose a dress that can be flowing with an airy fit or form-fitting from bodice to hemline. Also, you can complete the dress look with a trendy wrap that you can use for the church ceremony, and then take it off for the main celebration. When it comes to the hairstyle, opt for one which is a step up from your everyday look. Wavy curls and casual up-dos can be the right choice. Low heels or flats are the best fitting footwear for your semi-formal wedding guest dress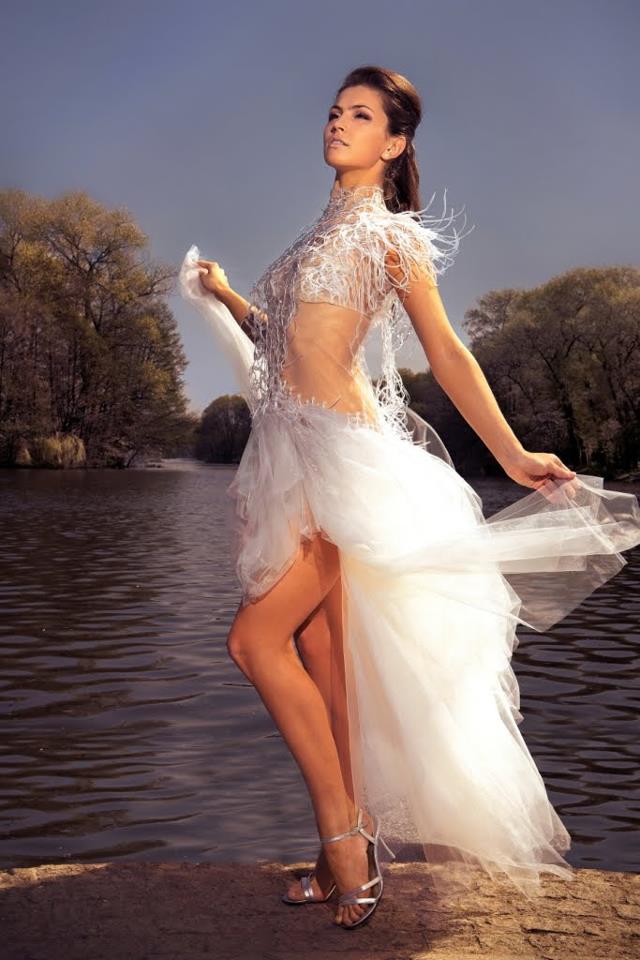 Choosing a maxi dress by season
Chic and warm: Yes, you can wear a maxi dress even for a fall or winter wedding ceremony. Bring your maxi dress into fall or winter by choosing closed-toe pumps, ankle booties, or trendy tall boots. Opt for a dress in darker and warmer colors. Also, consider a heavy fabric like jersey knit, soft velvet, or satin. For extra warmth wear your maxi dress with leggings, a matching jacket, or a shawl.
Cool for spring and summer: pastels, prints, and delicate lace are the perfect choices for warm-weather wedding ceremonies. Opt for an A-line gown or a free-flowing chiffon shift maxi with a loose airy fit. Summer is the perfect season to wear your most favorite sandals or trendy wedge heels. For a summer wedding party held near the beach, you can wear a fun, floppy hat to protect yourself from the sun and heat. Choose brighter colors and keep accessories to a minimum. In order to stay comfortable during the summer warmth choose a maxi wedding guest dress. It will keep you comfortable and stylish at the same time.