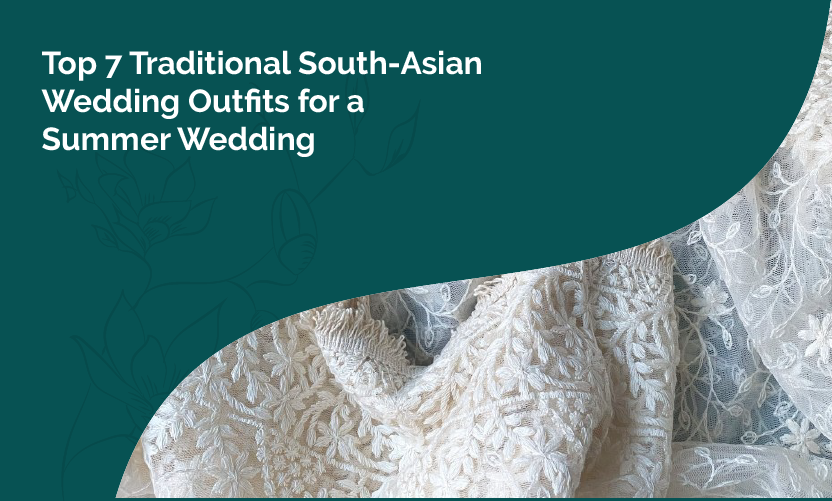 Don't let the summers hold you back – Put up a fashion extravaganza with these traditional South-Asian Wedding outfits.
Attending traditional summer weddings can be a frantic affair that can take a toll on your wardrobe and makeup. Getting ready and putting on makeup itself can be a massive undertaking in the summer heat. Even though summers can make things difficult, the wedding season still peaks during the same period. One main reason why summer weddings are attractive to people is the range of options of clothing that become available, whether for brides, grooms, or the guests. You can play with various colours and work with designs from chiffons to silks and from metallics to florals. You can pull off the kind of looks that would be impossible in the winters. Regardless of whether you're getting hitched during peak summers or when it is relatively mild, a summer wedding can give you the freedom to express your beauty to the fullest.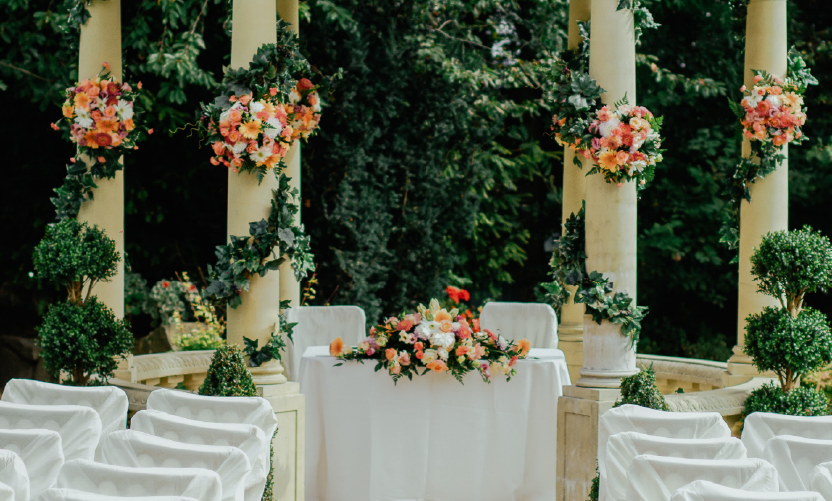 The choice of wedding dress is not easy for a bride, she is after all the centre of attention. However, guests can face a somewhat similar pressure to have good attire as well. Picking outfits for attending a desi South-Asian wedding is the most daunting yet exciting part of getting ready. South-Asian wedding attire is intriguing, exquisite and classy. On the big day, everyone loves to have fun with wedding rasams, dances, and getting together. It becomes a de facto family reunion, and you get to meet family and friends from far and wide. If you're one of those people who are considering attending a summer wedding and are not sure how to go about selecting your wedding attire, you have landed on the right page. Here, we will look into the top 10 most trendy and classy traditional South-Asian wedding clothing. Get inspired by these ideas and create the perfect outfit for yourself.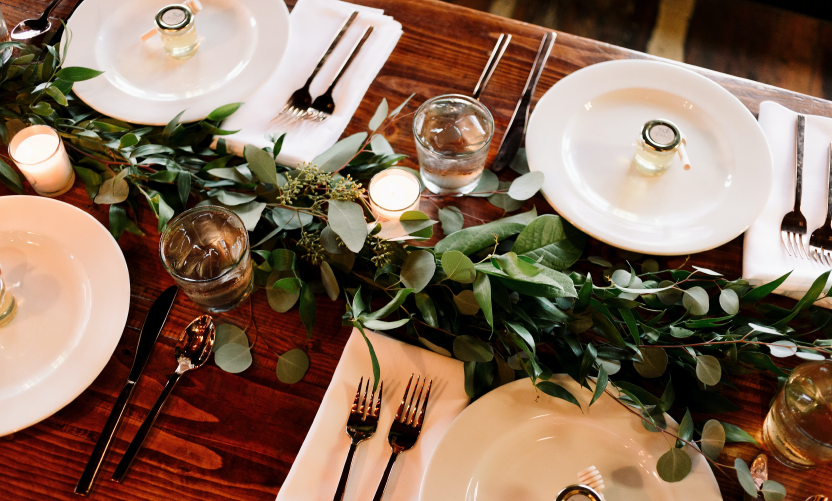 Painted Sarees
Nothing can go wrong with a semi-traditional hand painted saree for a summer desi wedding. Hand-painted Sarees are light and easy to carry, but at the same time, they look exclusive and poise. Hand-painted Sarees come in several different colours, but they mostly trend better in pastel shades and have floral designs hand-painted on them. The airly cloth perfectly complements a summer South-Asian wedding. Pair it up with some classy heels and heavy jewellery, and you're good to go!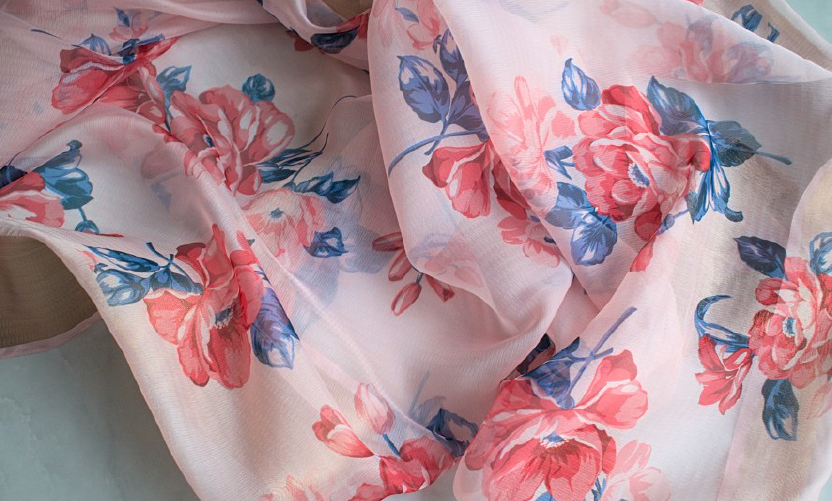 Flaunt your Traditional Lehenga Choli with Modern Desi Jewellery
Traditional lehenga choli is a must-have for desi weddings. Everyone has at least one lehenga choli stored away in their wardrobes for the wedding season. It's time you bring it out and amp it up using some desi jewellery and glamorous makeup. Add heavy Jhumkas and Kundan jewellery to stand out. If you don't already own a lehenga choli, you can easily find one at a store or order online. Finish off with a perfect vogue look by adding a multicoloured embellished dupatta into the mix.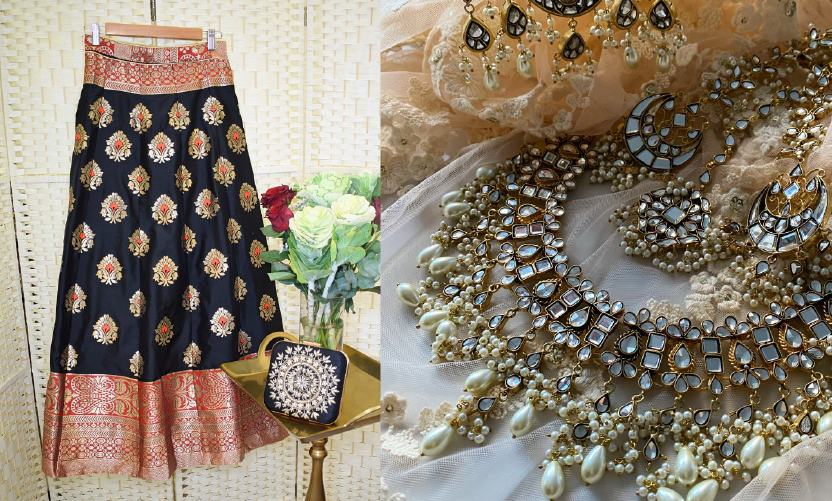 Go Traditional with a Punjabi Suit
A short shirt with a Patiala shalwar can accentuate the traditional Punjabi roots. If you feel like wearing bright and vibrant colours, you should undoubtedly go for this style. Punjabi dresses look spectacular in bright colours. They are easy to carry and move around in. You can use any fabric, and they will almost always look good. Pair it up with a fancy sequined dupatta, and that will complete your wedding attire!
Go Minimal by adding a Fancy Dupatta to your Outfit
Go for a simple outfit with a monotone lehenga, simple shalwar kameez, or a kurti with straight pants. Add some extra life to the outfit with a heavily embellished dupatta. You can drape your embellished dupatta any way you feel like. This look is perfect for you if you don't feel like putting in too much effort with your dress. The embroidered, sequined dupattas have been trending for quite some time now; they are lightweight yet classic, fancy and easy to carry, and they give you a very elegant look with a touch of glamour. Pair your dress with heavy jewellery and put on some glam makeup, grab your high heels and will be all set to rock. On a side note, if you want to go for something a little more unconventional, drape the dupatta like a shrug over your shoulders for a completely new look. Get yourself an embroidered dupatta today with traditional handiwork for a natural desi spin and stand out at every wedding.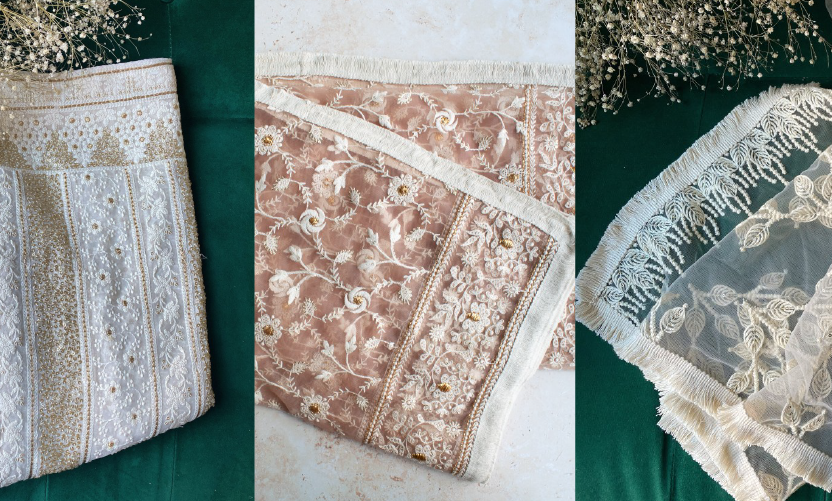 Pair up a Lehenga Choli and Add a Floral Jacket
Lehenga Cholis have always been a trend at Indian weddings due to their functionality and hassle-free nature. But, bear in mind that winters and monsoons might not be the ideal time to wear full-length gowns. Lehenga Cholis worn with shrugs or floral jackets can make you look fashion-forward and make you feel comfortable all day, especially during the midsummer season. Keep an eye out for one with embroidery, sequins and embellishments, and pair it up with a western jacket to get that chic Indo-western look. Wear your favourite heels, and put your hair up in a high ponytail to top off the look.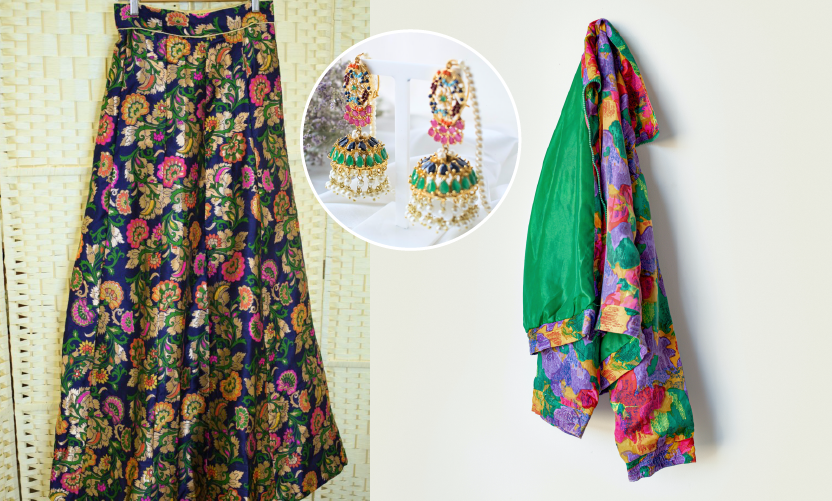 Traditional Floral Gown
Can't make up your mind on what to wear? Floral gowns are the safest option. They look vibrant and graceful at the same time. Carrying them is not too much of a hassle either. Choose one in a suitable fabric, and you will be set for the wedding. Go for straighter cuts and stronger hues, and that will make you look all the more stunning!
Get the Latest Designs Under One Roof
Atiya Choudhury, a South-Asian fashion brand based in the multicultural city of Birmingham, the UK. It offers clothing, jewellery, accessories and a range of other beautifully crafted products. From the intricate patterns to the eye-catching colours, South-Asia is a region with abundant beauty in fashion designs. It showcases a distinct luxury that is unmatched. Atiya Choudhury brings this very beauty and luxury to its customers in the most authentic way possible. Make sure to check it out when shopping for your summer wedding season!