The question is what outfit doesn't go with white sneakers?! Pair them with anything from a dress to blue jeans! Need inspiration? Check out these tips today!
White sneakers are one of the most versatile pieces you can have in your wardrobe.
A white sneakers outfit is not limited to gym rats, high-school kids, or baggy-clothed hipsters. In fact, almost anyone can pull them off.
What to Wear with White Shoes
So, how can you construct outfits with white shoes?
Styling these ageless pieces is easy. They can be paired with classy pieces to tone down the formality of an outfit or matched with a more casual look to accentuate a laid-back vibe. The neutral color of white shoes allows them to be paired with almost every color palette.
Below, we've compiled some practical tips on how to wear white sneakers.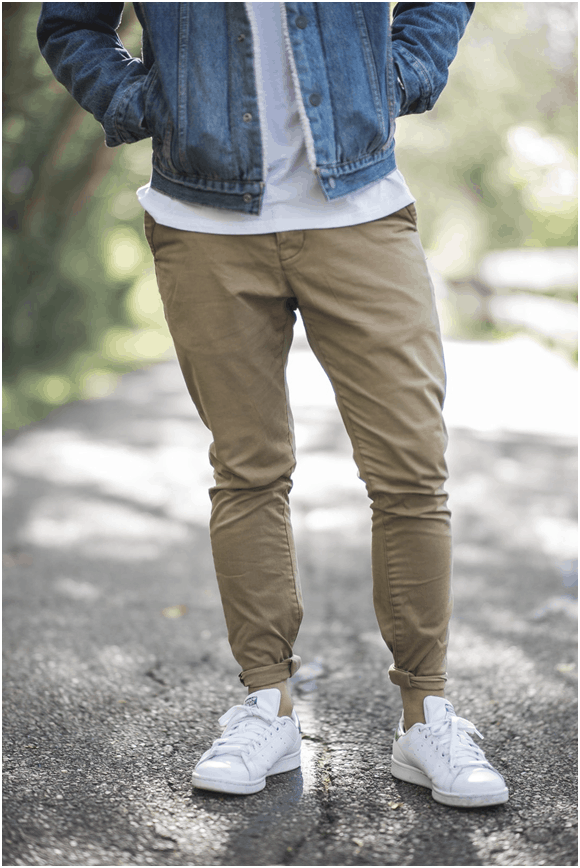 Neon Love
Reminiscent of 80s jazzercise attire, neon has made a serious comeback on the runways. Understated white sneakers are the perfect partner for a bold neon outfit.
Chunky white shoes can add a punk-inspired edge while toning down a colorful ensemble.
Neutral Earth Tones
Kim Kardashian's high profile donning of her husband's minimalistic clothing line has caused an unstoppable surge of neutral tones.
The key to a successful white sneakers outfit using this color scheme is to maintain balance with texture. Pairing a body-con neutral outfit with oversized white shoes or a shiny puffer with a semi-matte Gucci Sneakers can provide the perfect style equilibrium.
Casual Formality
A dress with white sneakers is different from the standard dress-and-heels combo, however, it is more wearable than you think.
White sneakers subdue the formality of a dress, making it more appropriate for everyday wear.
Try pairing your favorite white shoes with a satin dress and your favorite designer handbag.
Bohemian White Sneakers Outfit
Fun and colorful bohemian prints can prove difficult to style. However, white sneakers are the ideal minimalistic piece to complement a busy pattern.
Try an all-white tee, jeans, and white sneaker outfit topped with a boho-chic cardigan.
Athleisure Wear Chic
Athletic wear has become mainstream fashion. Sneakers are an undeniable component of athleisure looks.
White sneakers can be paired with various color combinations in athletic-inspired outfits.
Matching Scrunchies
The 80s is making a comeback, yet again, with the return of the scrunchy. They're a must-have accessory this season.
Color coordinating a white scrunchy with your favorite white shoes is a great way to pull together a look. This can work whether the outfit is bold and colorful, understated, or bulky.
Wearing White Sneakers Is a Breeze
White sneakers are simple, stylable, and go with virtually anything. They can be paired with hot trends like neon and earth tones, or more personality-centered styles like bohemian and athleisure.
White sneakers outfits can be put together in a snap when you need to run out the door while still seeming well thought out. This makes them an absolute staple for an on-the-go woman.
Fashion doesn't just stop at white sneaker though, so make sure to keep an eye out for all of the latest on-trend fashion tips on Fahv where they offer content for women of all ages, sizes, and budgets.