It's sweater weather! A classic sweater- we all have one! Whether we wear it in the comfort of our homes or we reach for it when running out the door, it always fills out hearts and bodies with warmth and coziness. Most of the women wear their sweater by throwing it over black leggings, but it is finally time to break this habit. In this article, we are going to share with you many fashionable ways to style your sweater.
The sweater is always the easiest option to choose when you are in a rush and with a busy schedule in the morning. These ways to style your sweater are the prof of it. To change up your appearance this winter, don't miss the following ways to style your sweater and look chic, and stay warm and comfortable.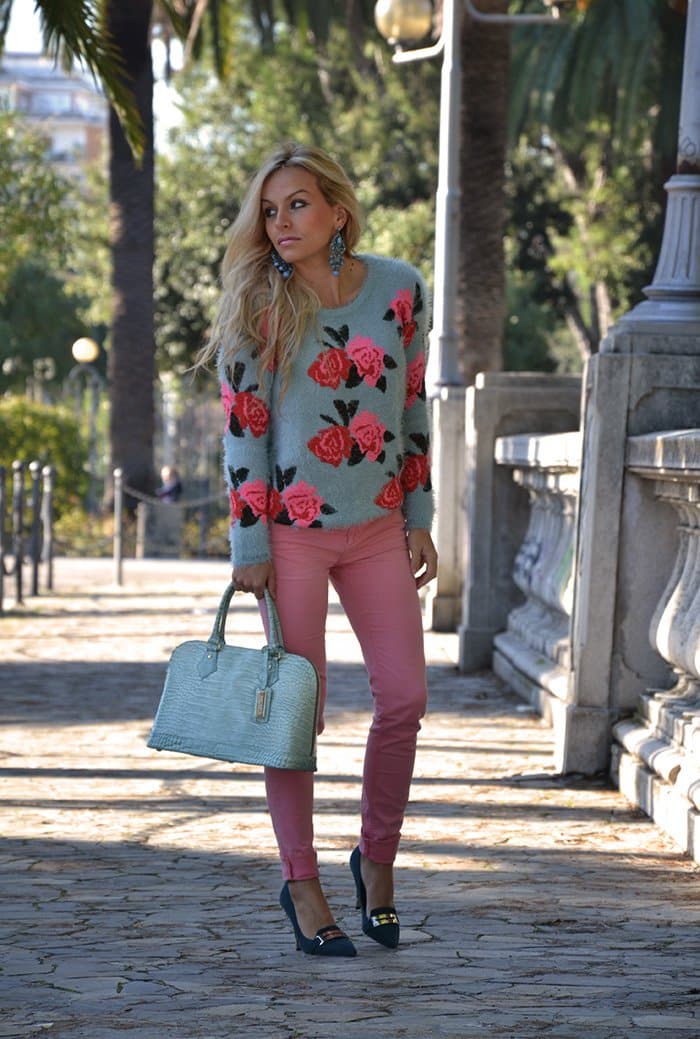 source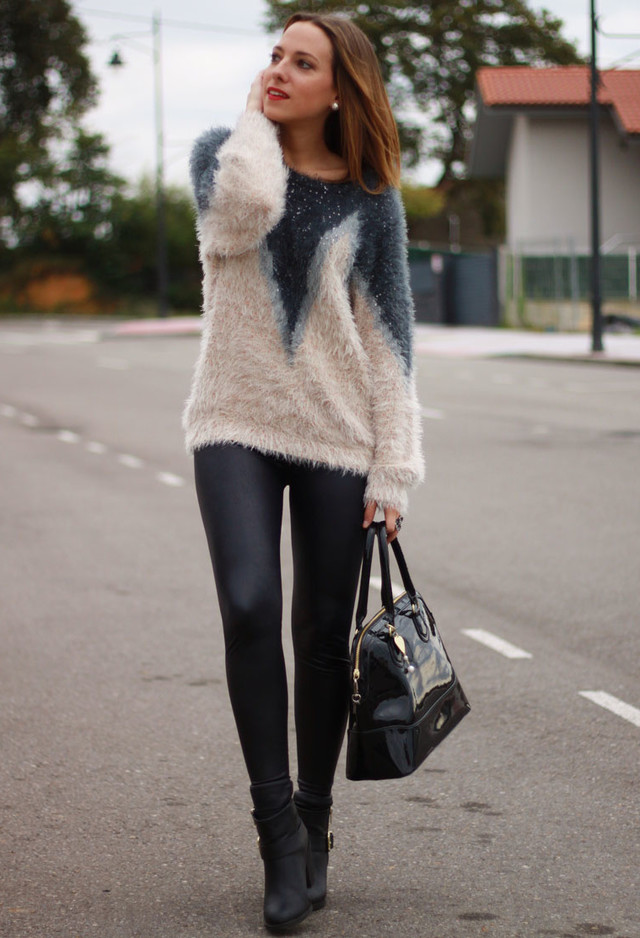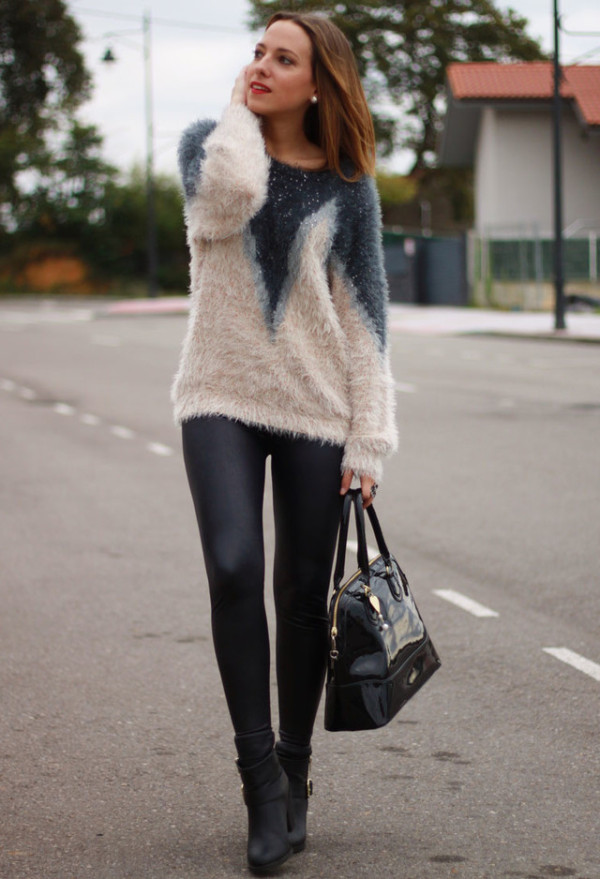 source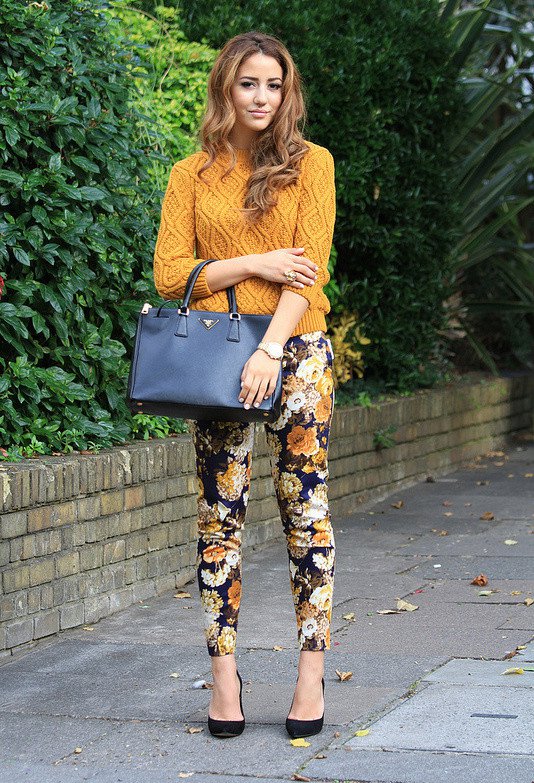 source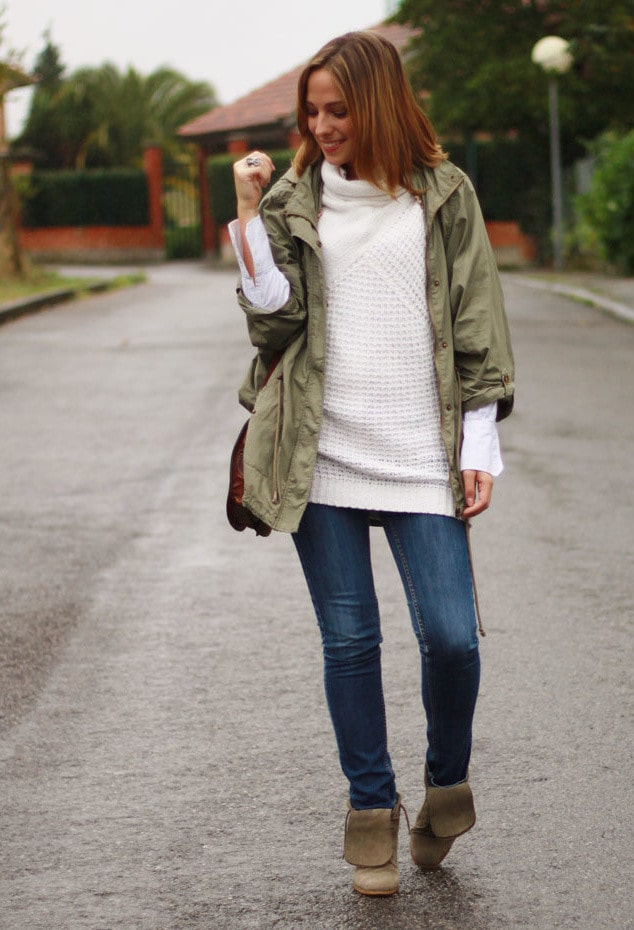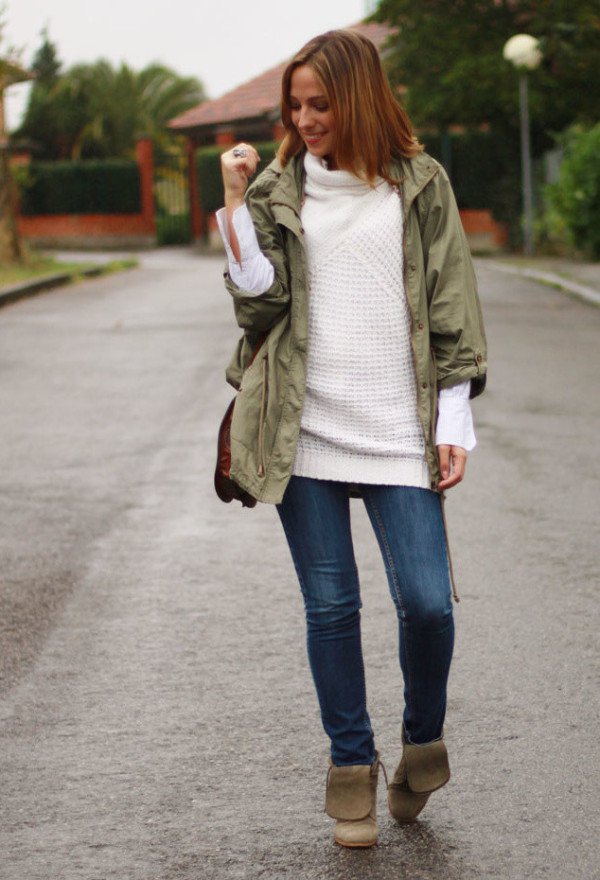 source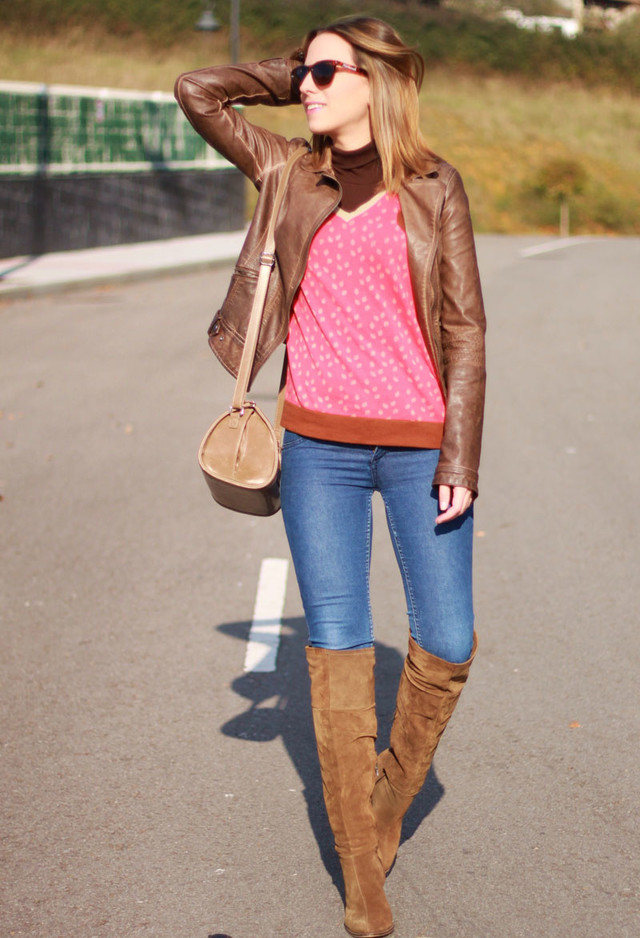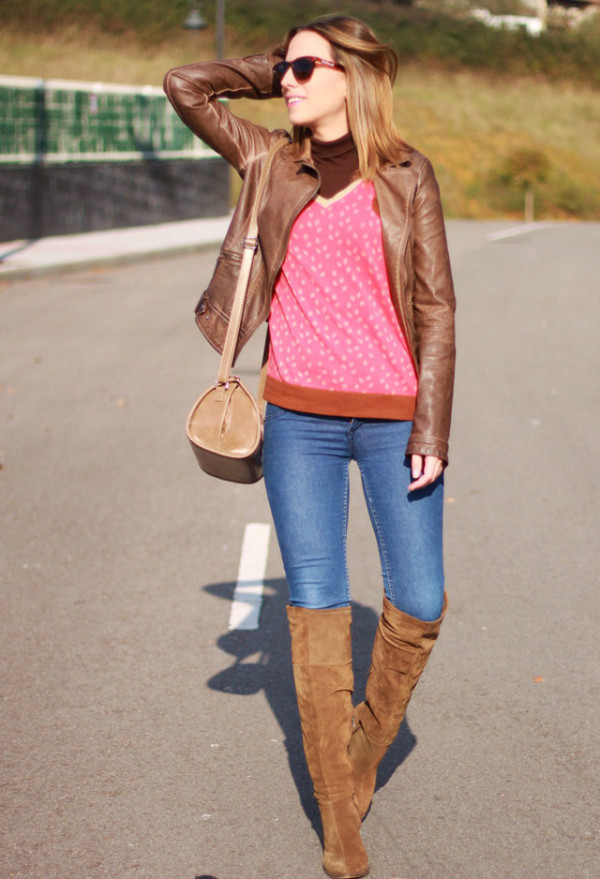 source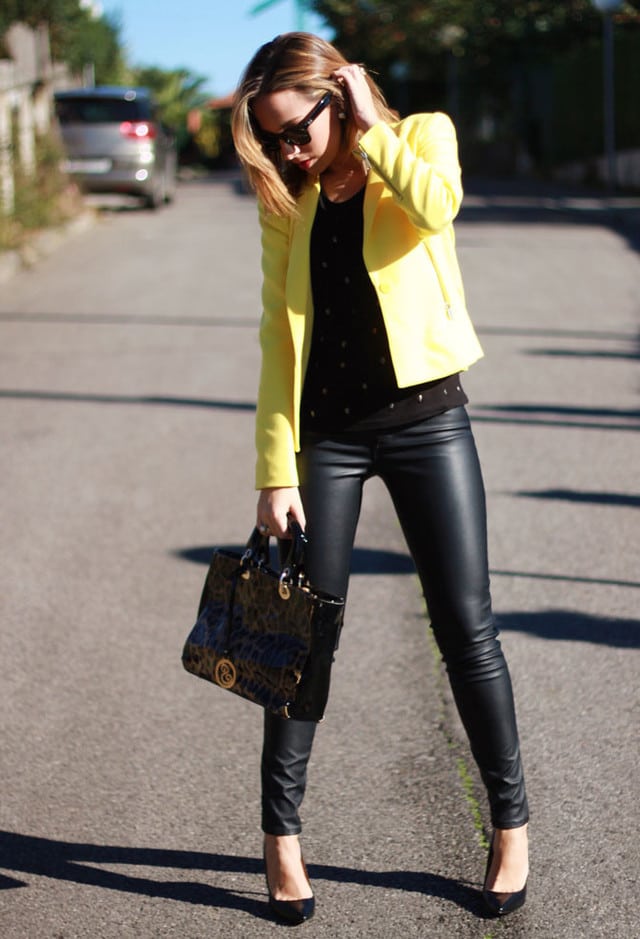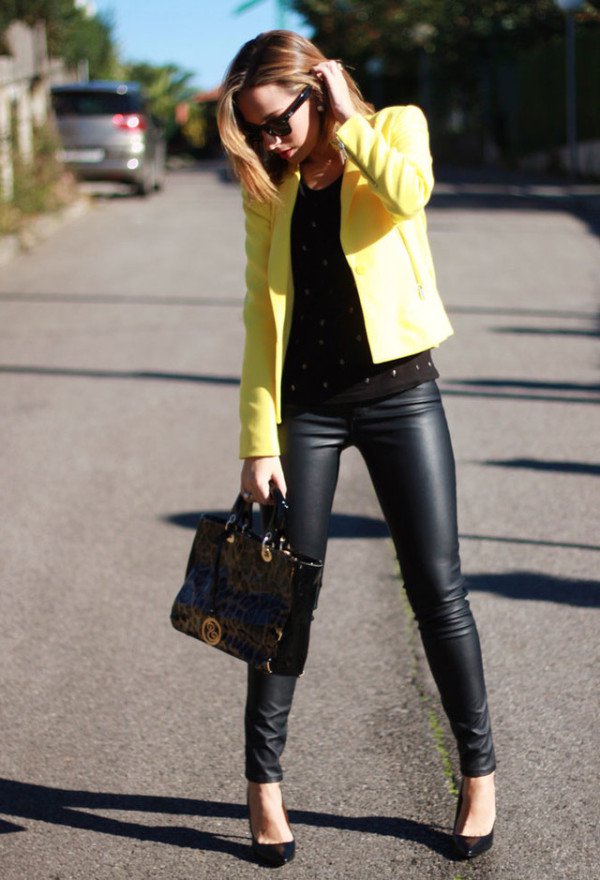 source
Wear it with the same colored bottom
There is no need to worry if your top and bottoms go well together when they are literally the same color. Monochromatic looks are so popular, that you can never go wrong when styling one of them. This is indeed one of the most favorite ways to style your sweater for most women. A knitted sweater paired with the same colored bottom is a so chic way to create a monochromatic ensemble that will turn heads. To accent, the look, try to accessorize with a purse in a different color. Also, you can  experiment with different textures until you find the combination that suits and looks perfect on you.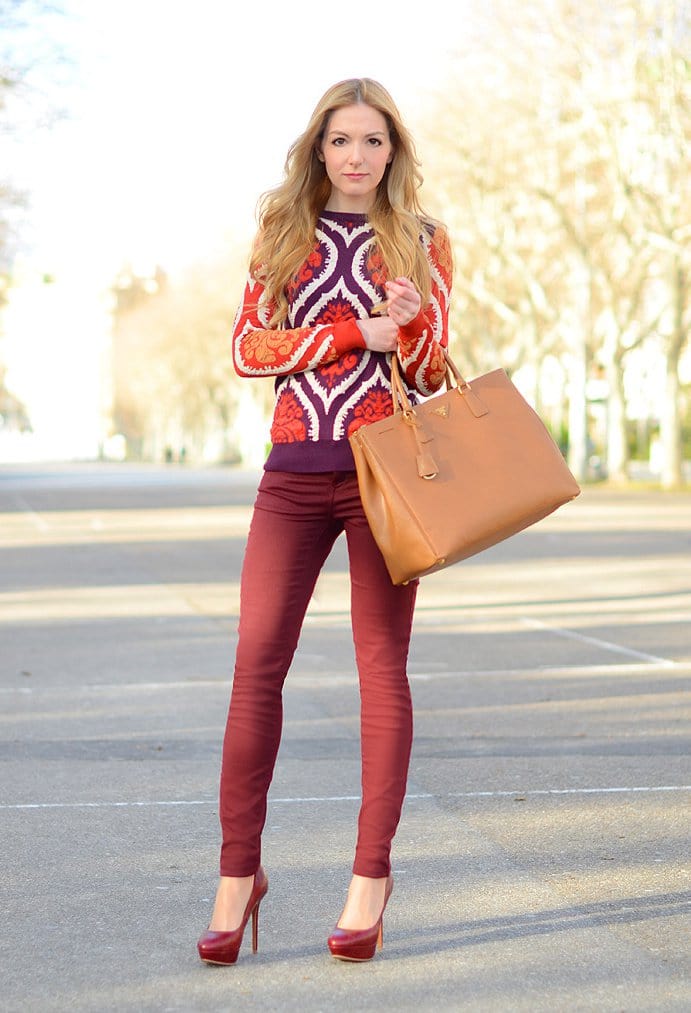 source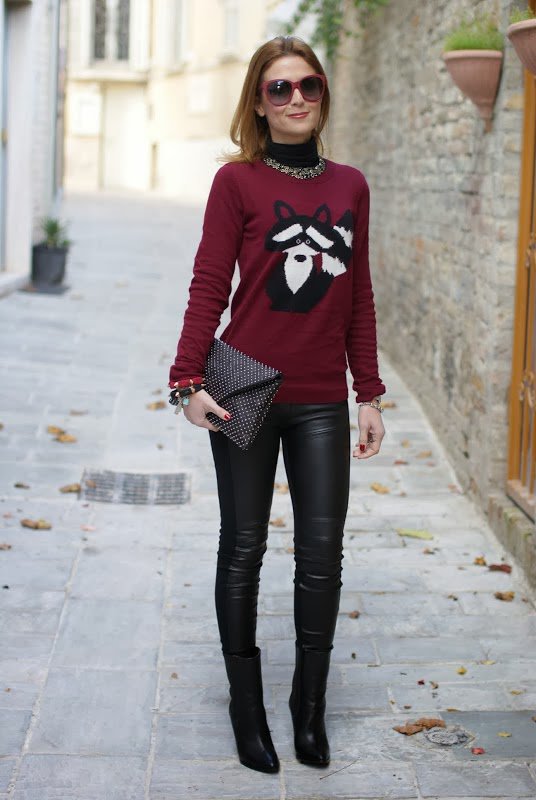 source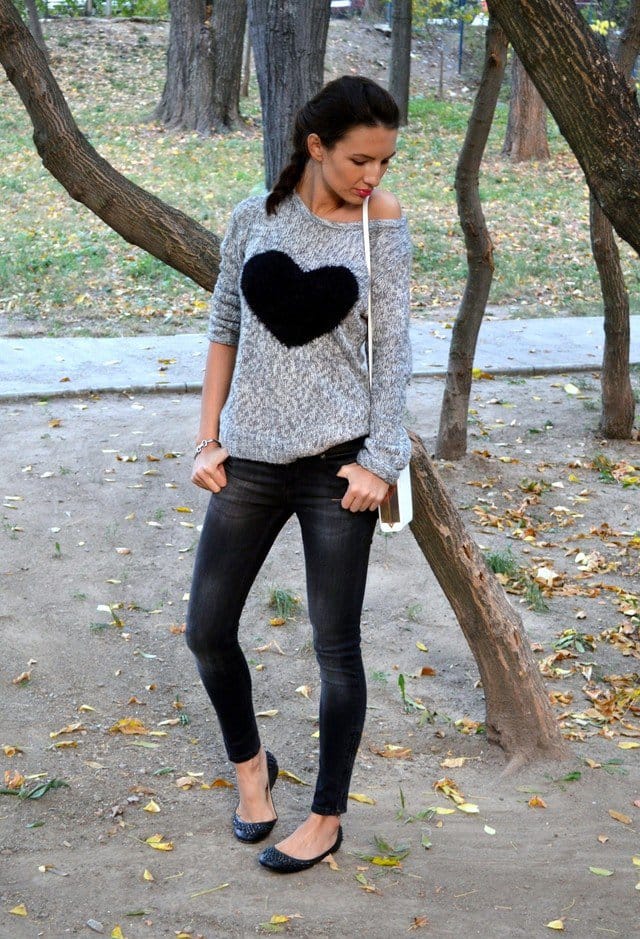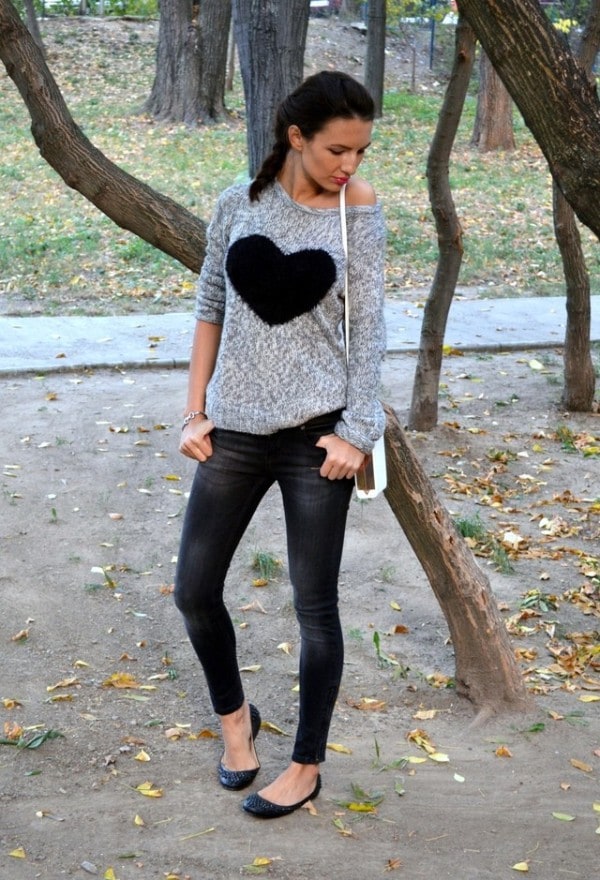 source
Wear it with a pencil skirt
This outfit is nothing less than sophisticated and elegant. One of the ways to style your sweater in an elegant way and make it appropriate for the office is to wear it with your pencil skirt. The outfit itself is everything you can style for an office look as well as to attend a dinner with friends. Grab your pencil skirt and tuck it in the front of your sweater in order to emphasize proportion. Wear the outfit with a pair of strappy heels or some heels boots over the knees.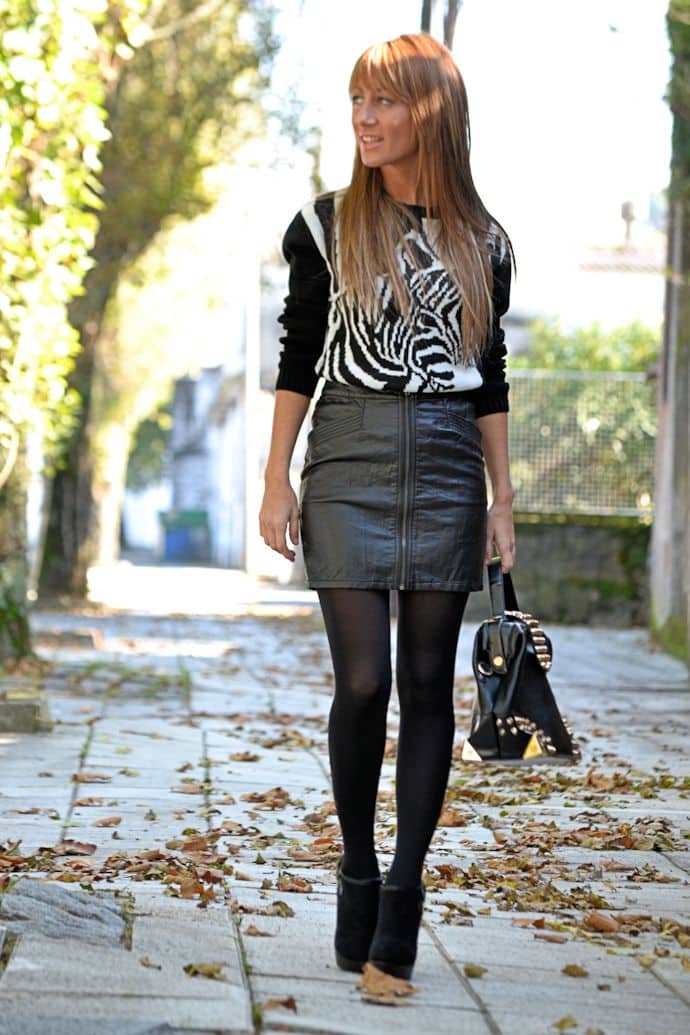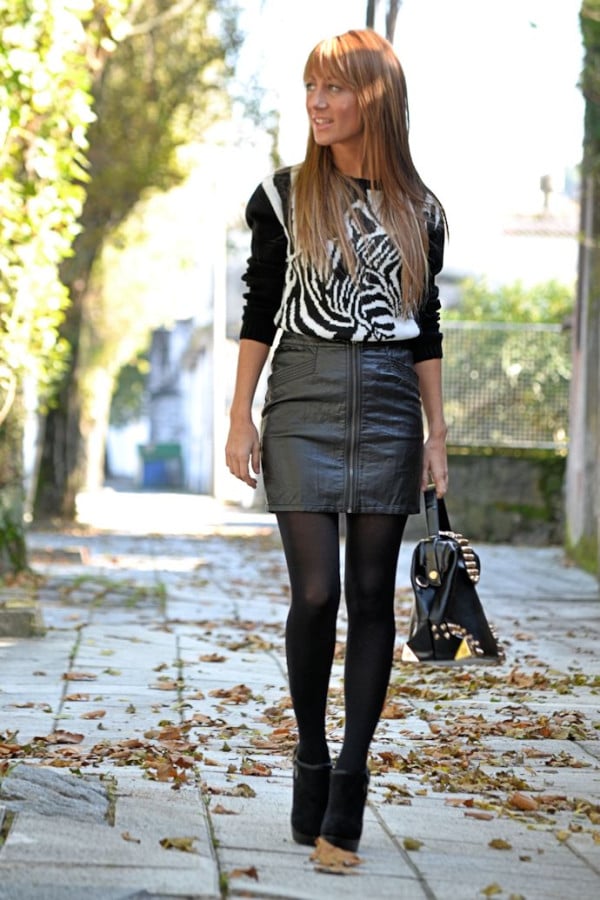 source
With mom jeans
Mom's jeans are back! There is no woman who is not in love with this extra comfy and fashionable pair of jeans. One way to wear them is with your cozy knitted sweater. Add a belt to accent your waist and tuck the sweater into the jeans. This is one of the most popular ways to style your sweater in a casual winter way. Don't miss trying it.
source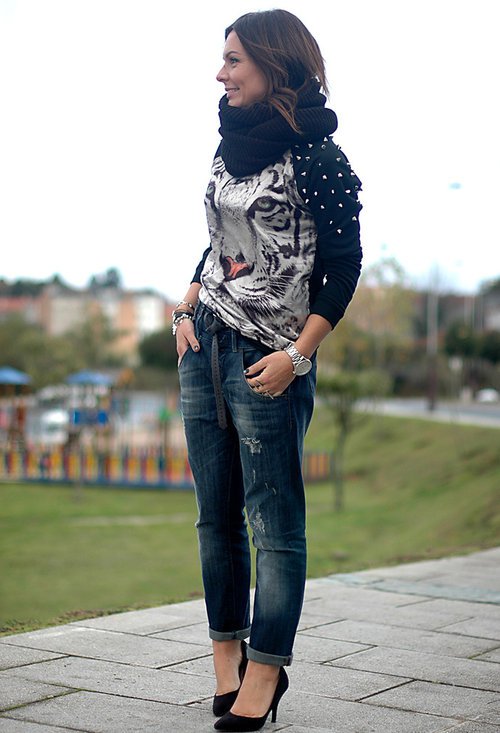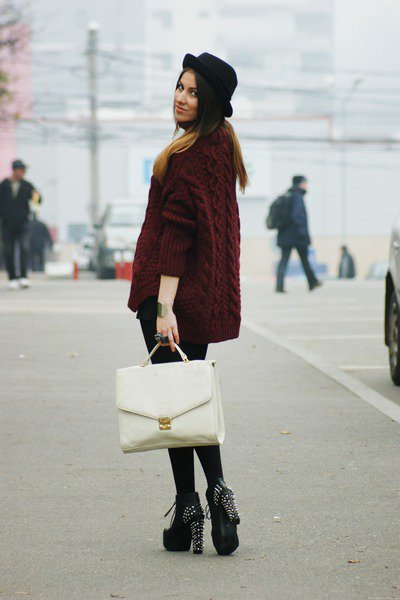 Style it with a cozy scarf
A scarf is another of the fall/winter staples that every woman should have in her closet. We all know how important accessories are when you style your outfit. Here is a wonderful way to bring out your favorite scarf. It will add extra warmness to your look. And, also it can serve a as perfect way to hide the fact that you are wearing the same sweater the second time this week (yes, this happens to every woman!). Wear the sweater with a pair of skinny jeans and your most favorite scarf. Add a pair of sunglasses to create a more versatile ensemble.
source
With printed loafers
Winter can be so cold, but sometimes there are some sunny days that offer you a chance to wear your most favorite fall loafers. One of the ways to wear your sweater is to pair it with your printed loafers. Prints are patterns are very popular during the winter season, so here is a way to insert them into your look.  Choose a sweater and loafers in a similar print or scheme of colors and be sure to get the most fashionable look ever.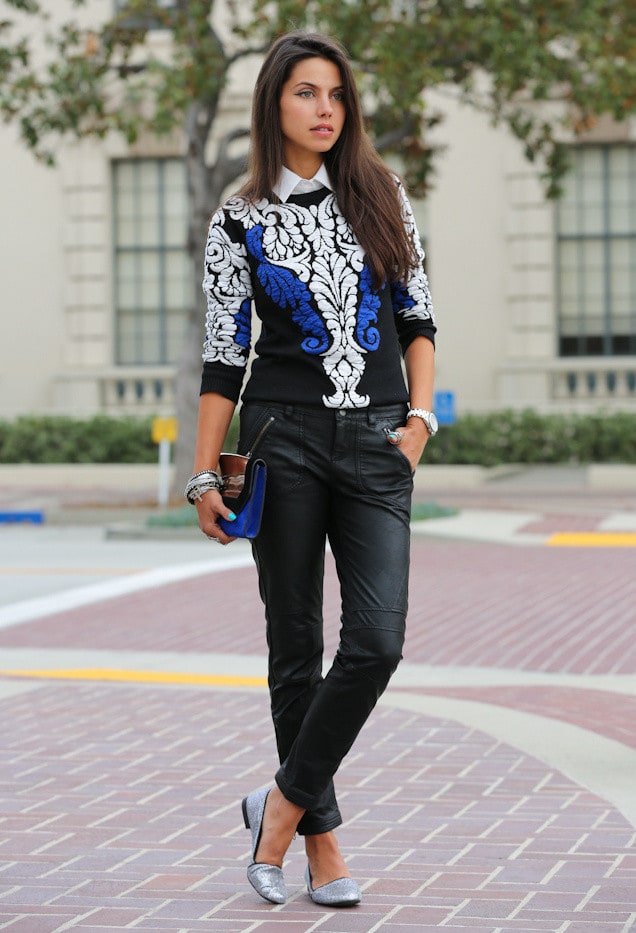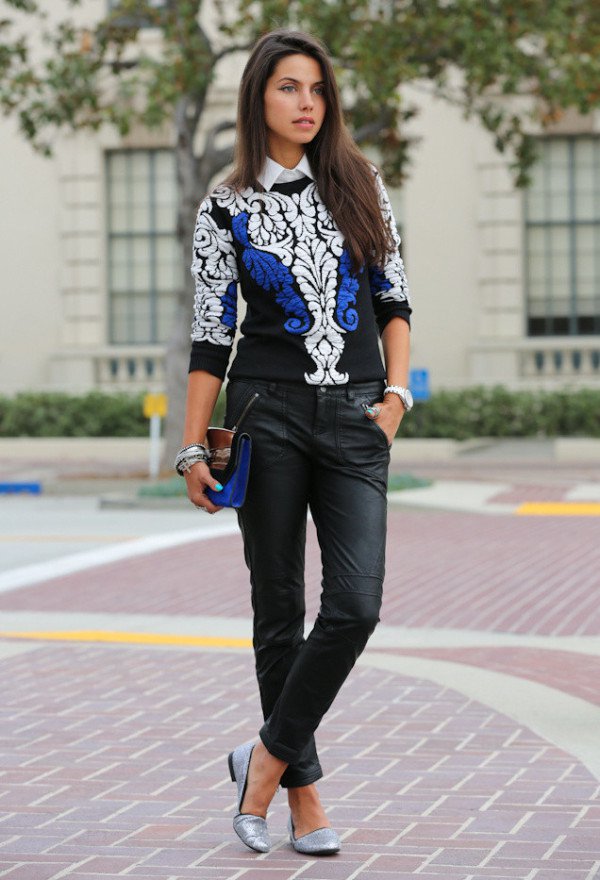 source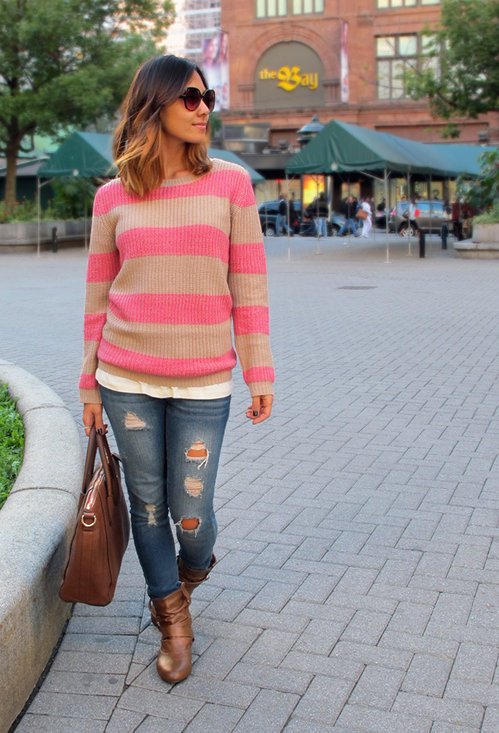 source
Style your sweater with a layer on top
One of the most sophisticated ways to wear your sweater is to add a layer over it. Layering is one of the best ways to style winter outfits since it adds warmth and chicness to any look you create. Choose a faux fur vest or a blazer over your sweater for a more elegant look. The best is to opt for neutral colors and wear the look with heels for a more elongated look.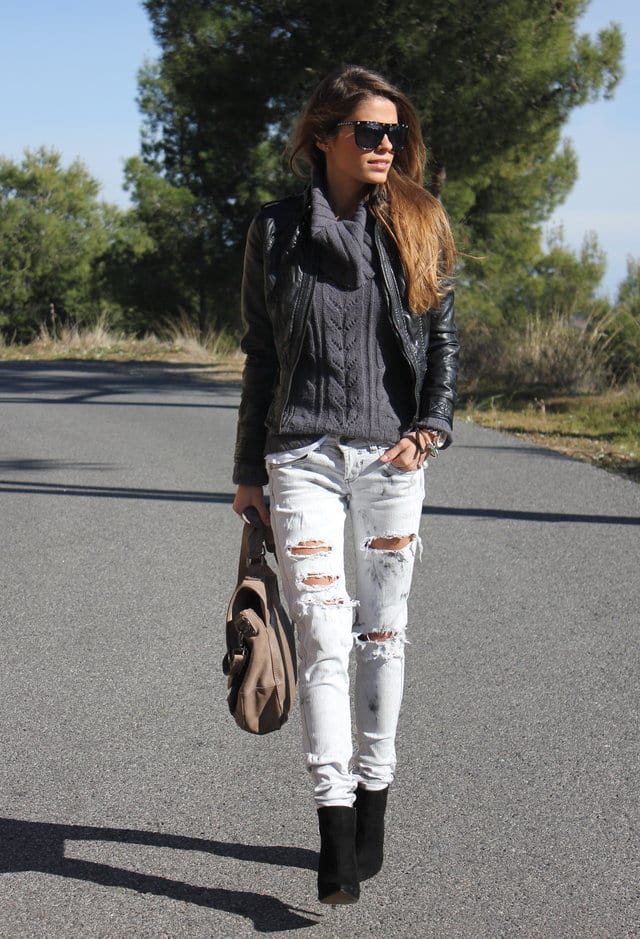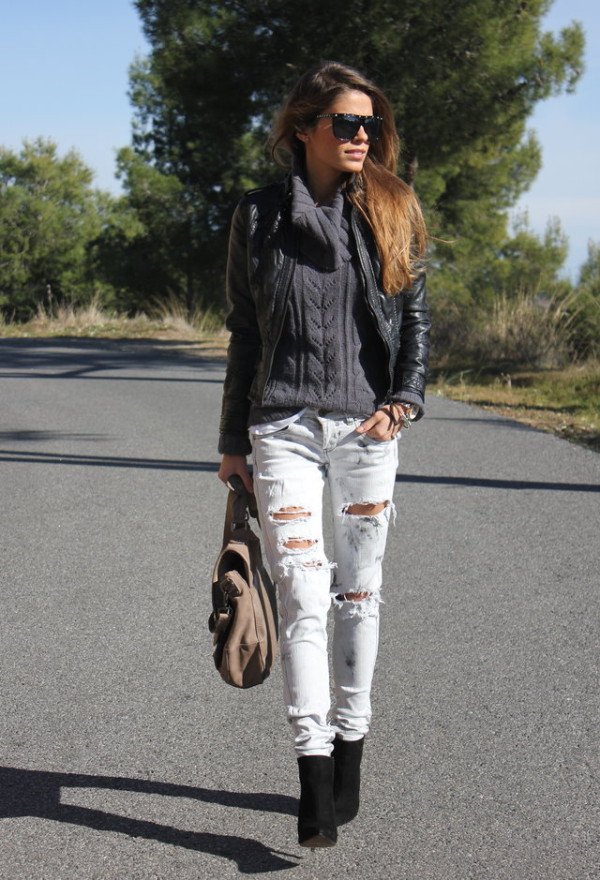 source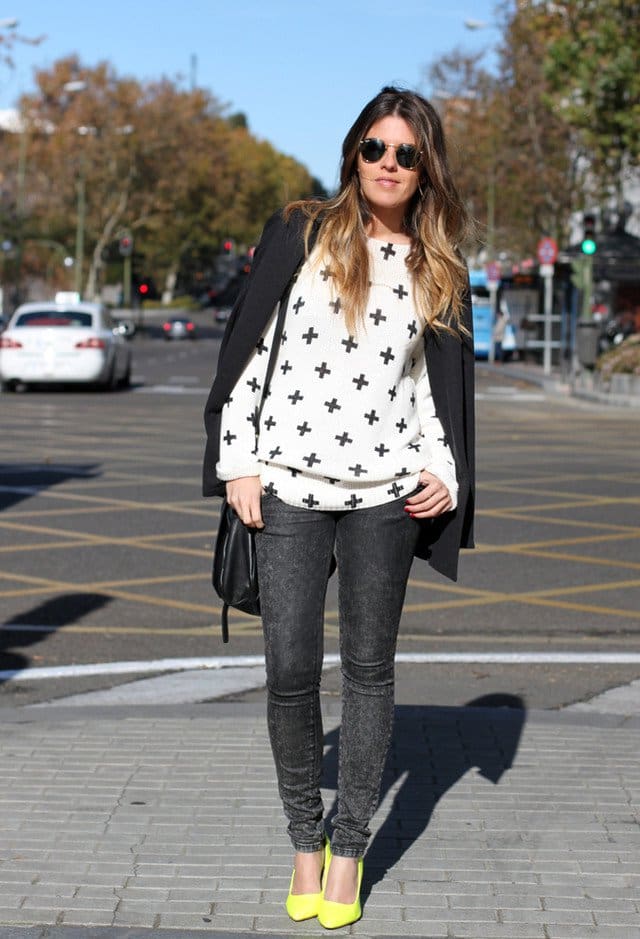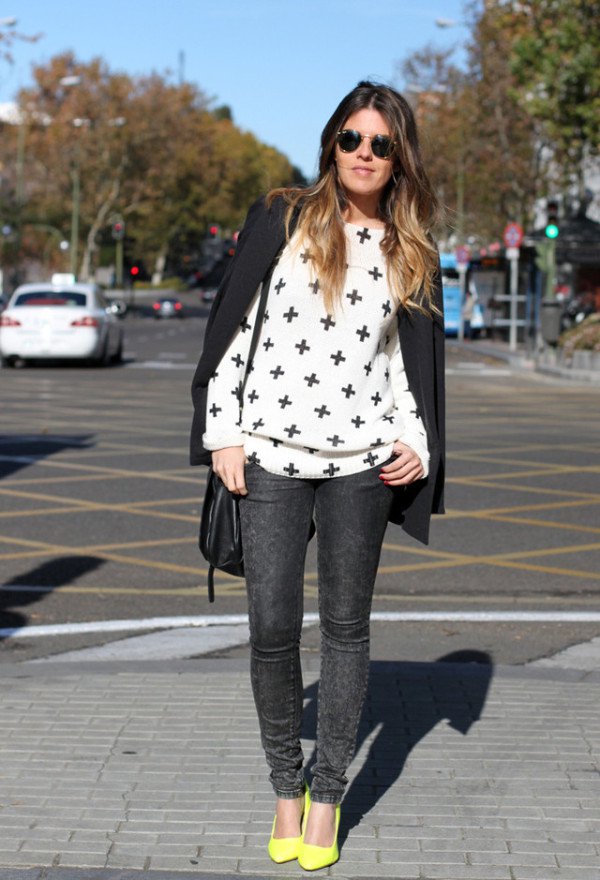 source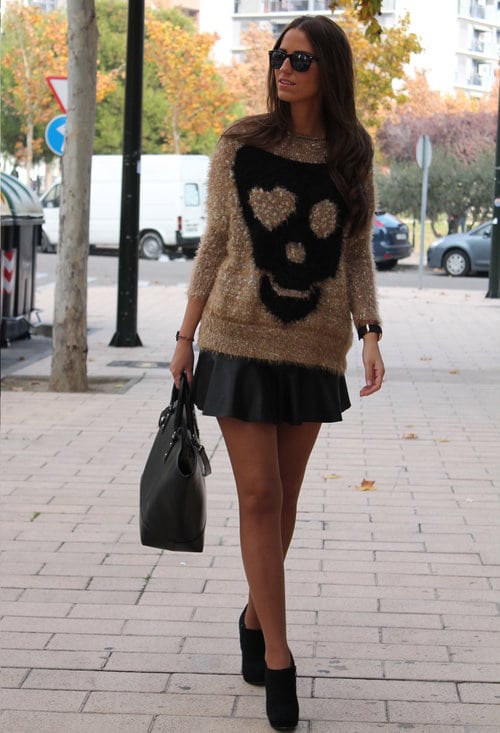 source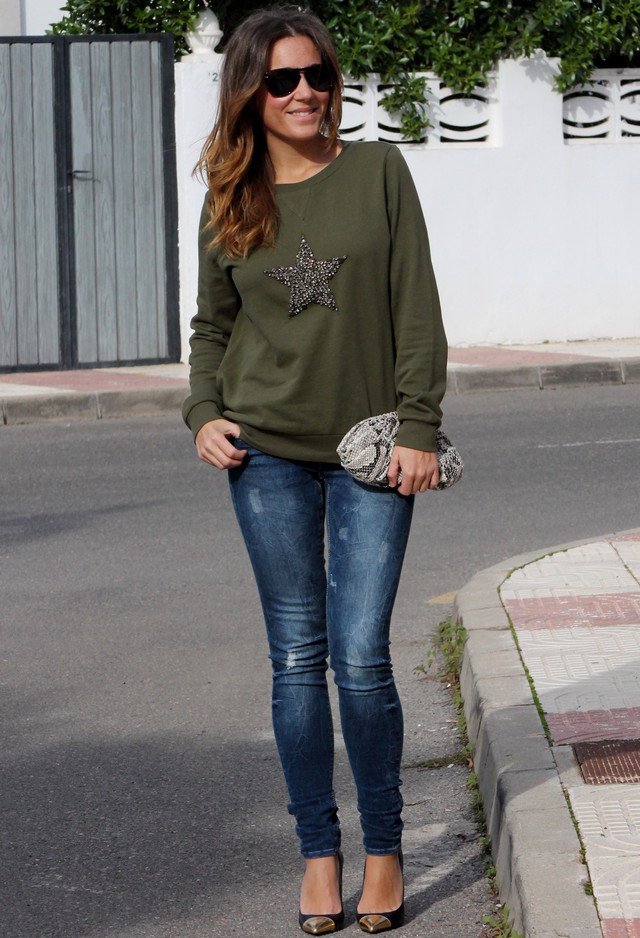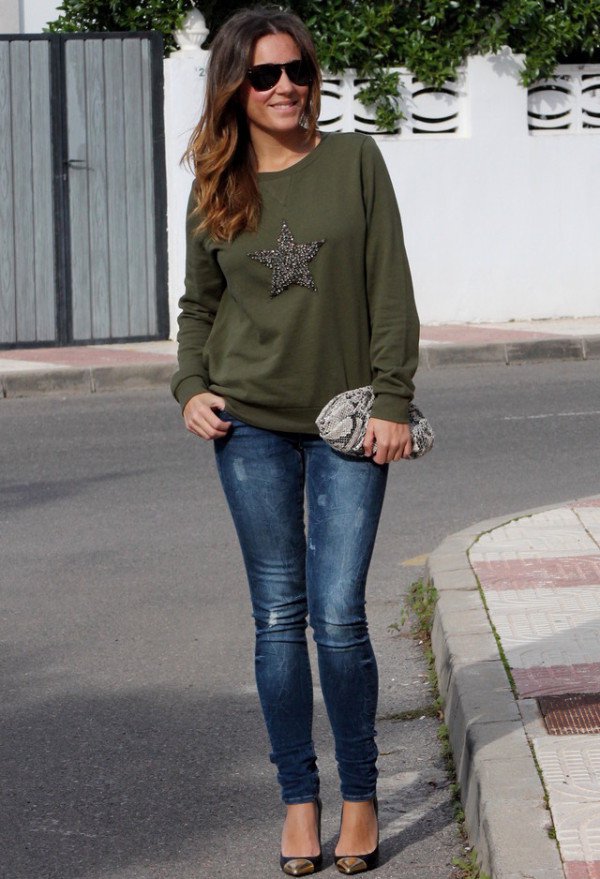 source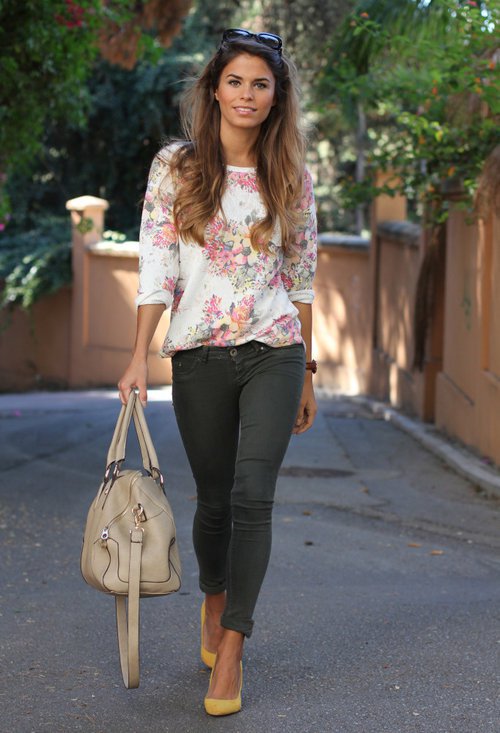 source
With a floppy hat
Details are everything! Always remember the importance of the details when styling your next outfit. One of the ways to style your sweater as a fashionista is to add a floppy hat on the top of the look. It will create a fun and feminine touch to your winter attire. A floppy hat as one of the winter essentials will help you stay toasty and only worry about the bottom portion of your hair. Try to choose a neutral-colored hat and combine it with a bold-colored outfit. There is no combination that can make more statements than this one.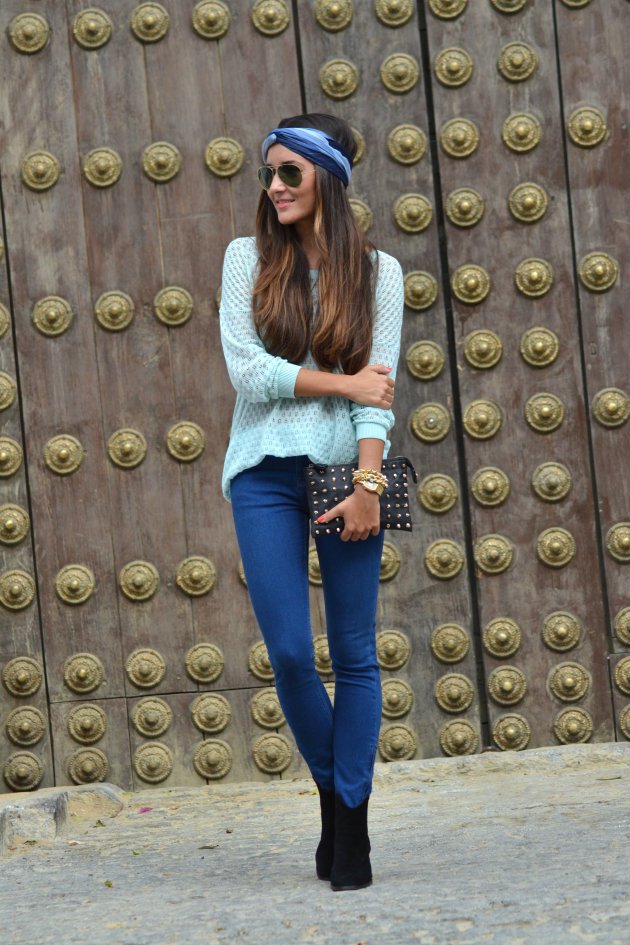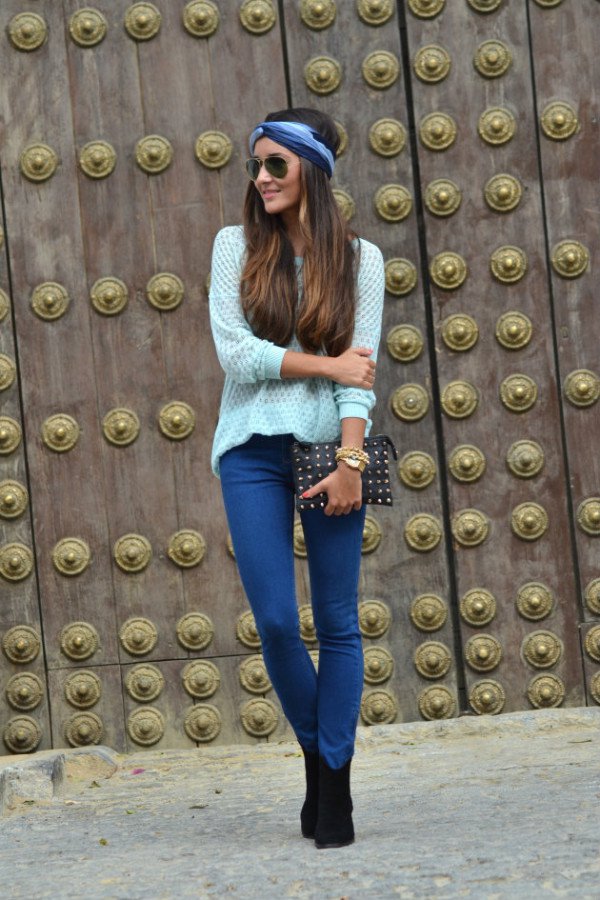 source