White, washed, black, skinny, with basics, with stripes, denim on denim. Really, what can't you do with denim? It's got to be the most versatile piece in your wardrobe, right alongside the humble white tee. There are denim shorts and skirts for summer, jeans, and jackets for winter, and shirts for everything in between. It is a 365 days a year item that can be worn with everything and anything that you already own.
Not to mention, almost everyone has at least two denim pieces in their wardrobe. And, in the gallery below take some inspiration on how to style your denim items the best way possible. We are sure this article will help you improve the way your wear denim taking it a step higher on the fashion meter.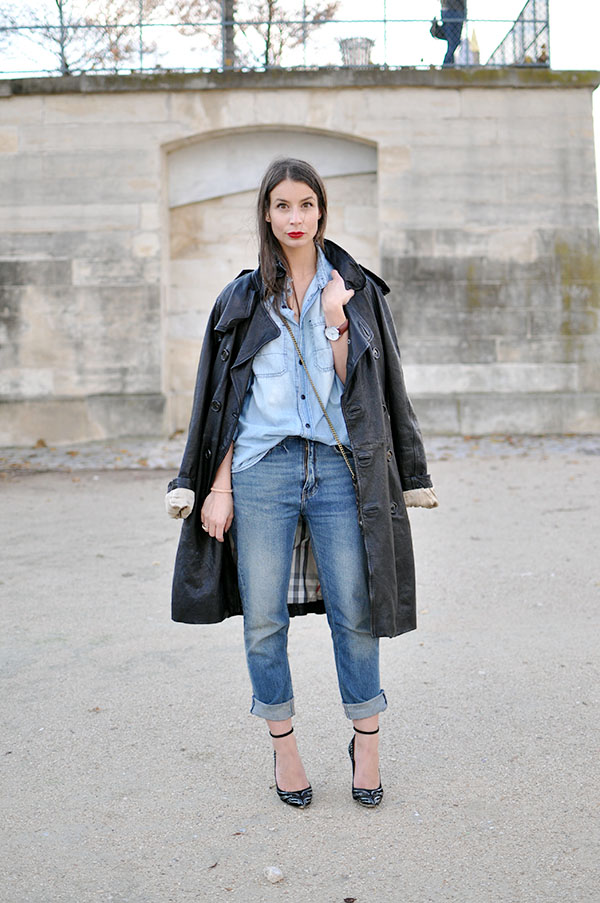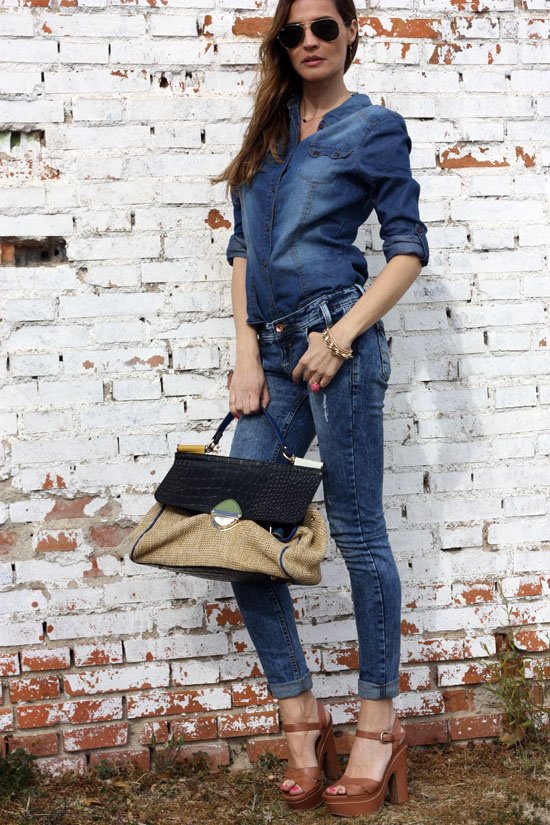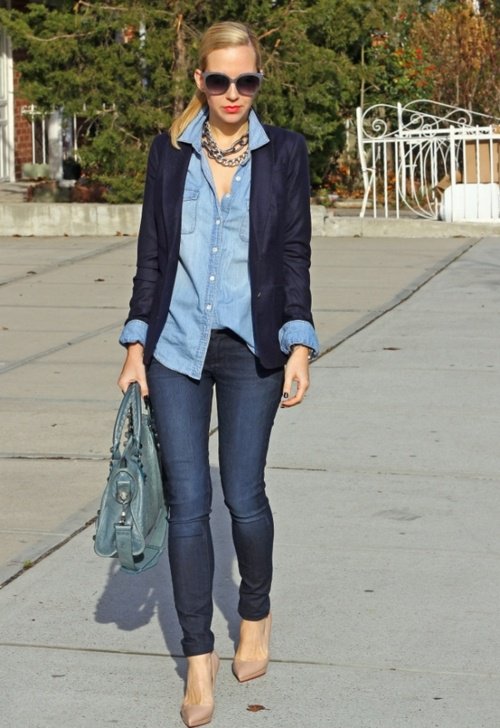 Try a denim skirt with flats
Did you think that denim skirts belong to the '90s? You are wrong! They are having their biggest came back on big doors. The style is back here and is about to stay for a long period of time. You can easily wear your skirt paired with sneakers and a fitted shirt. You can wear it even with sweaters for colder days. The style is a perfect choice for errand and brunch, as it is casual and appropriate for women of all ages.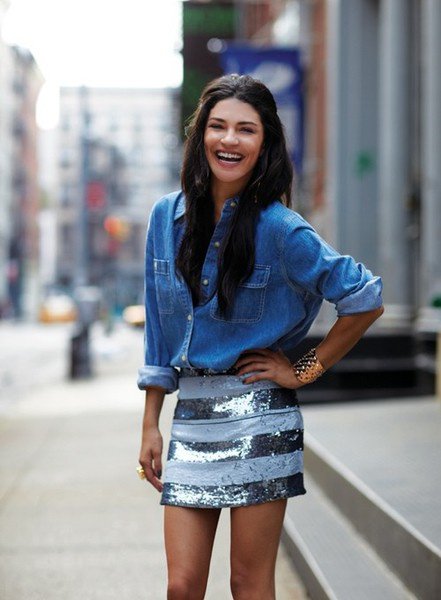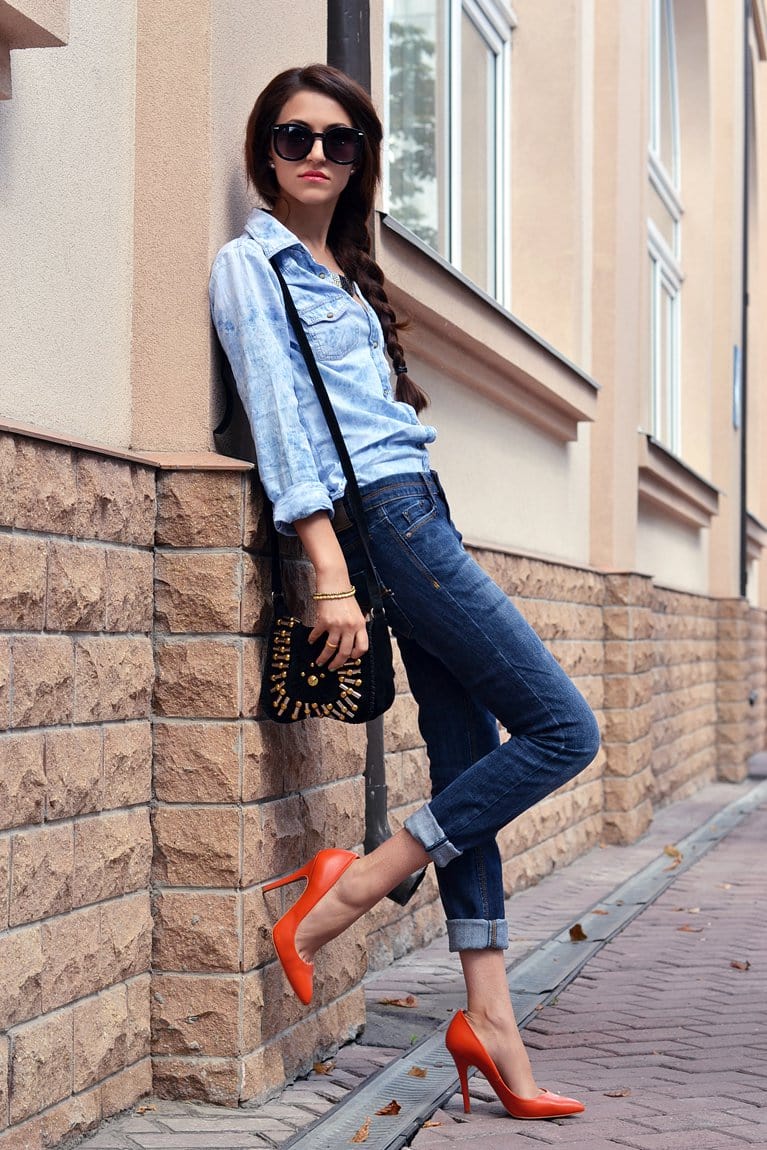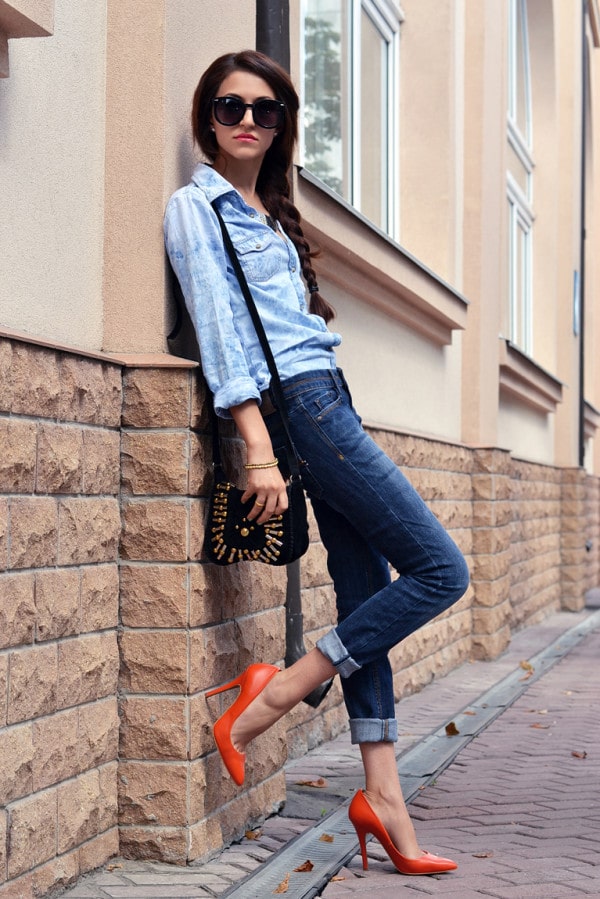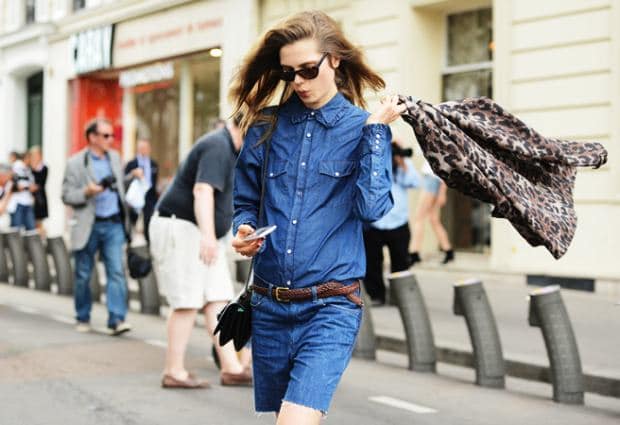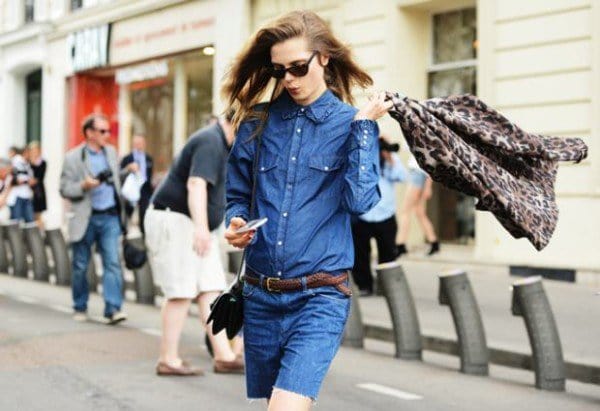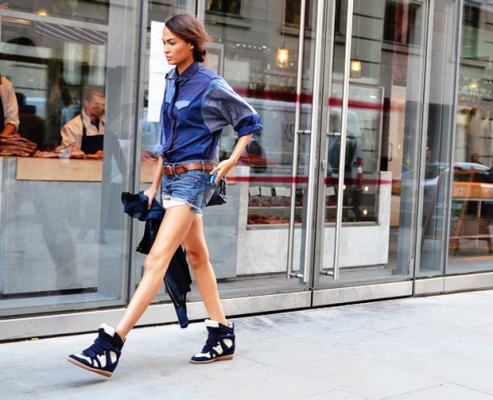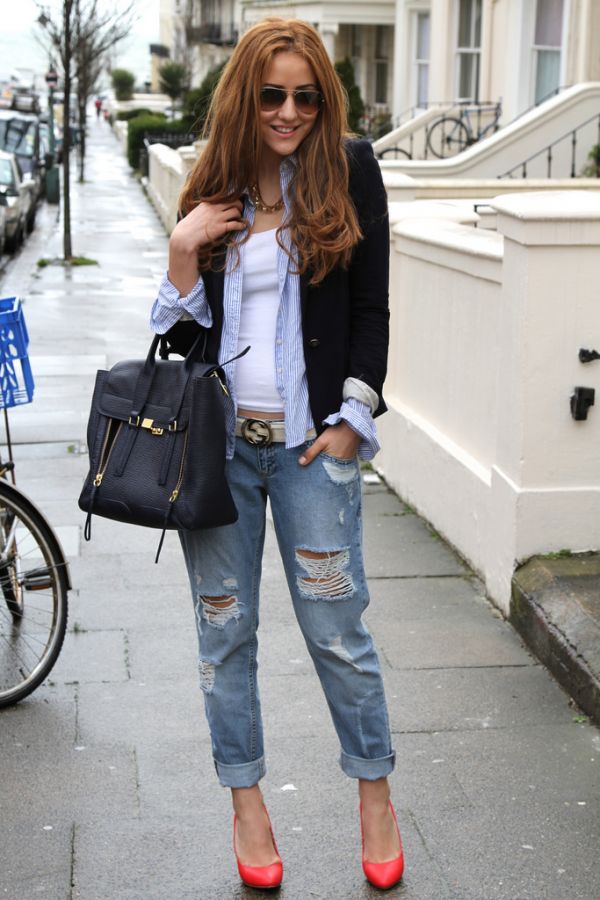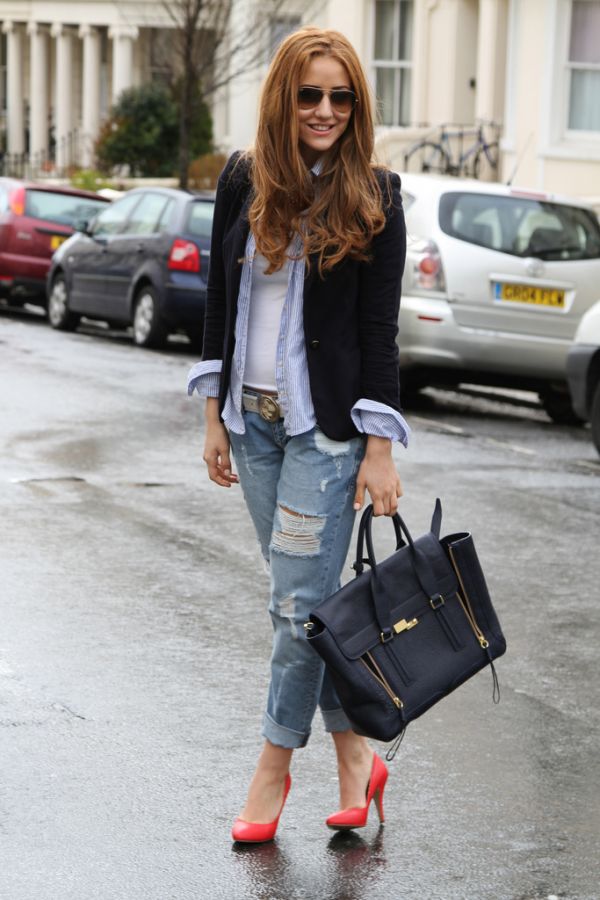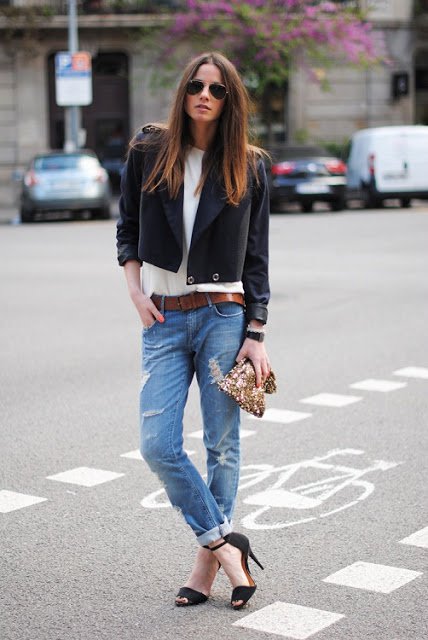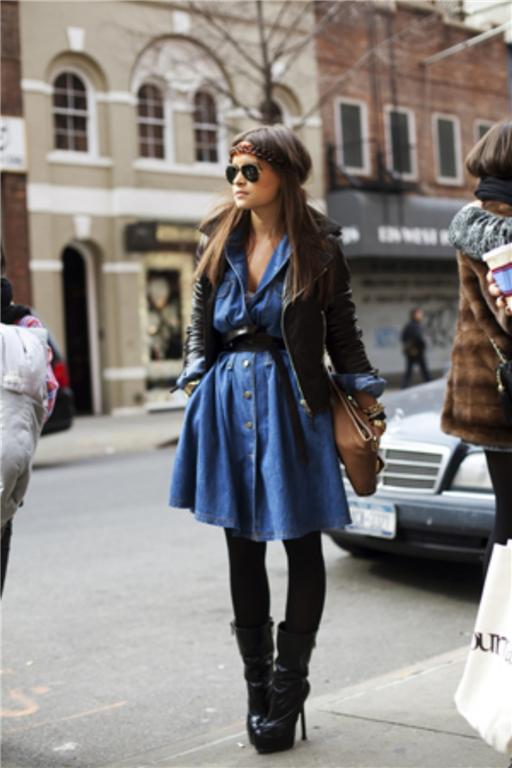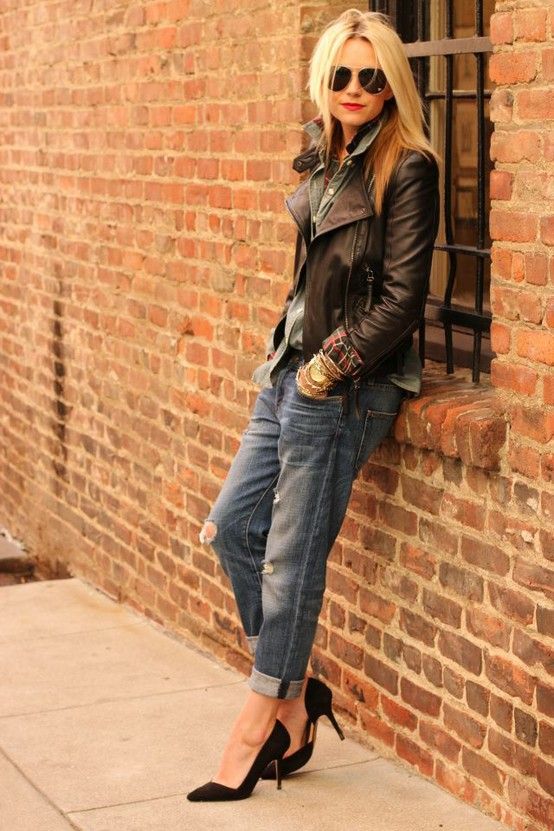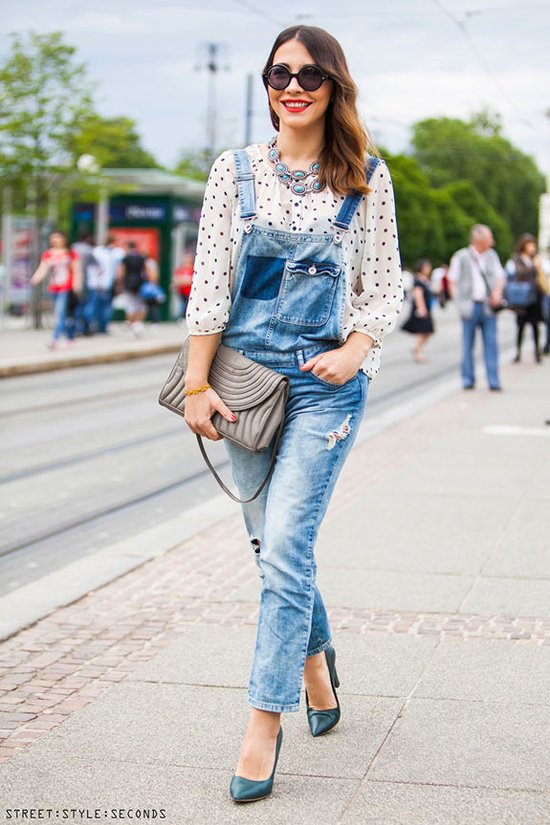 Patch your jeans
Did you know that patch jeans are turning into one of the biggest trends in the fashion world right now? These kinds of jeans look so interesting and trendy and many modern women decide to have them in their closets. Patched jeans add texture and color, making even the simplest model look eye-catching. You can pair them with simple tops. Try to avoid too many embellishments and prints. The colors in the denim are enough for the entire outfit.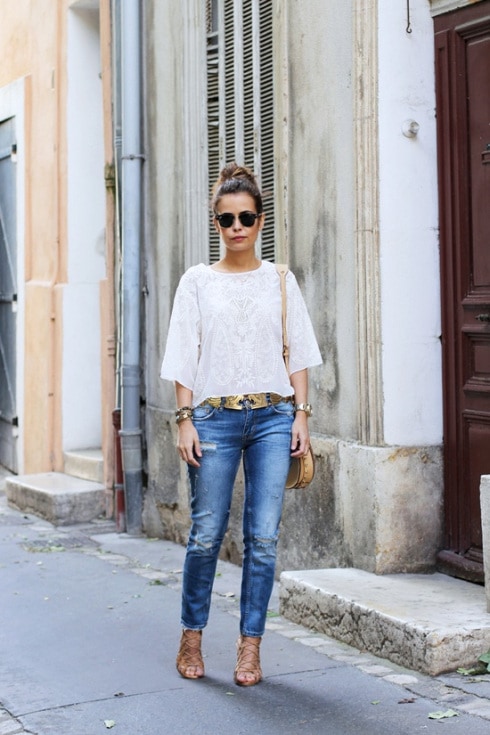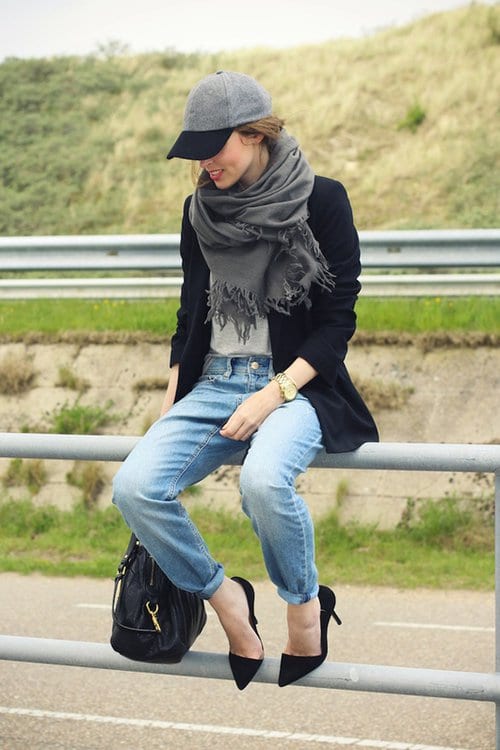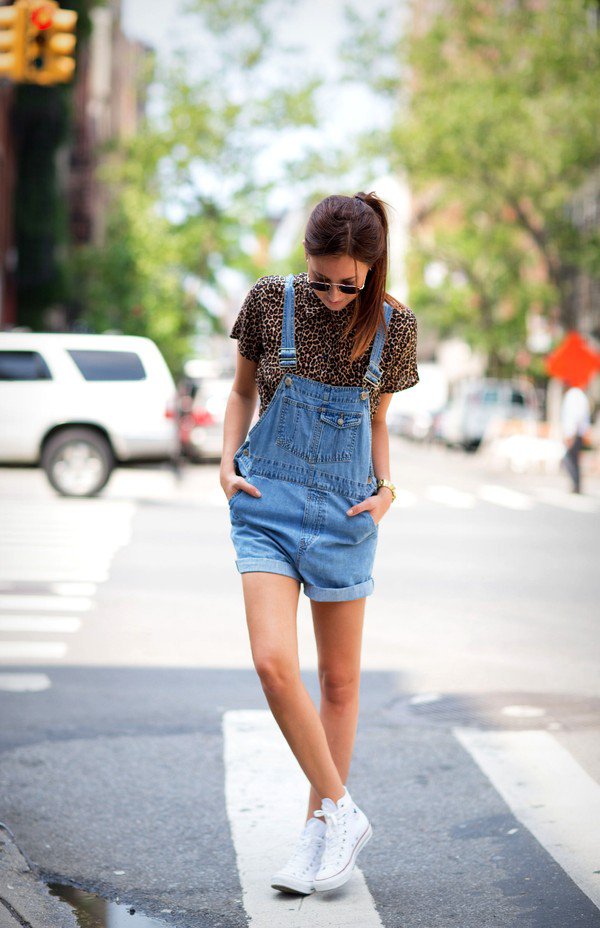 Try overalls in the fall
Many would think that overalls are reserved only for kids. And, they would be definitely wrong. Overalls can look fashionable even when worn by an adult woman. Wear them over a collared shirt to add a preppy grown-up touch. You can wear long pants overalls for colder seasons. For the warmer ones, such as summer, you can opt for shorts overalls. No matter which ones you choose, be sure to catch all the glances wherever you appear.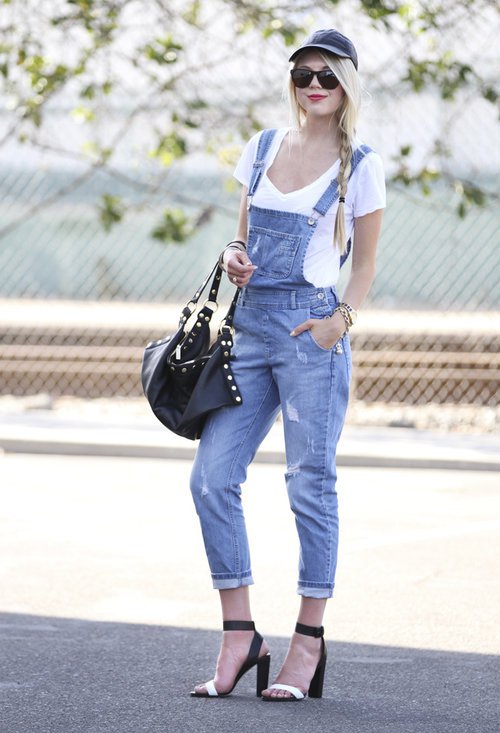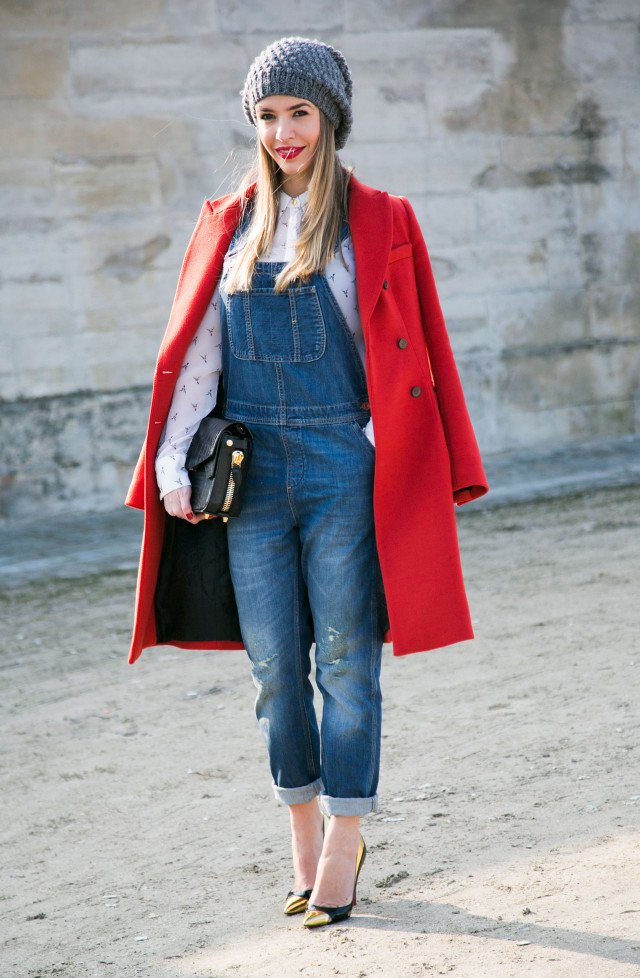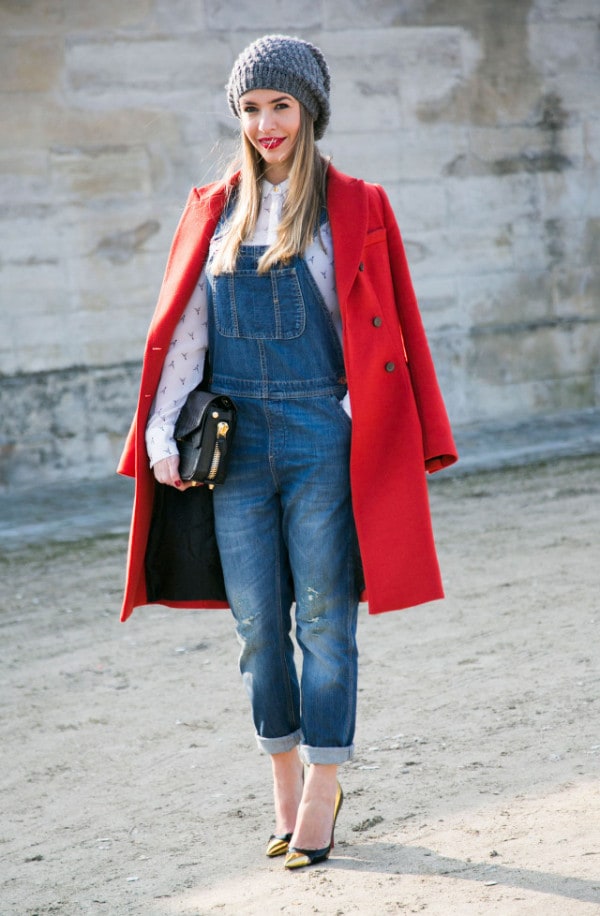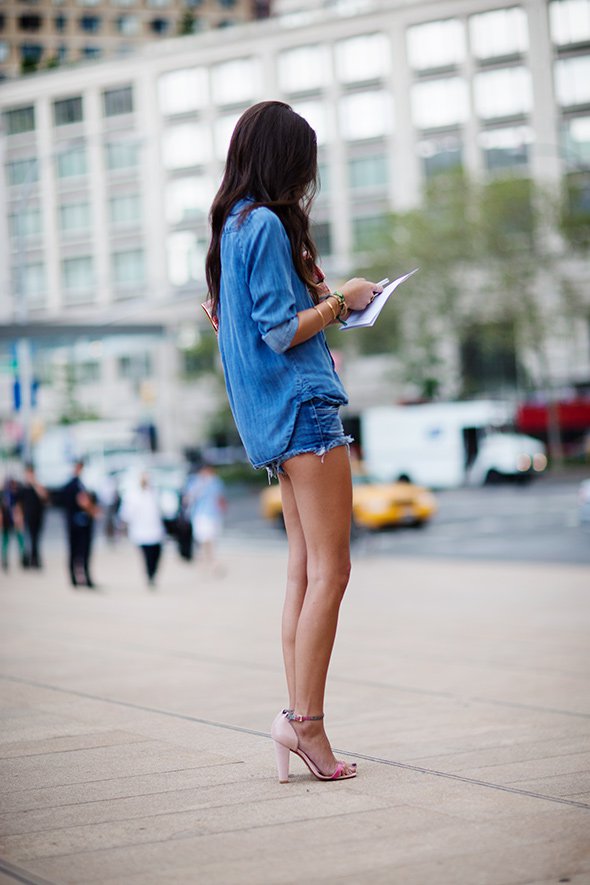 Throw a denim jacket over everything
Whether you are wearing a dress, a jumpsuit, or a midi skirt and a button-down, there is almost nothing that a denim jacket won't look amazing with. Fall is the best season to style this fall essential. Your new go-to jacket is what you need to have in your wardrobe if you want to effortlessly style outfits that will scream fashion. Since denim matches absolutely any color from the palette, you can style your jacket even for colder summer days. Wear it over your floral dress, or your knitted summer dress. For fall and winter, style it over a black turtleneck or over a floral fall dress.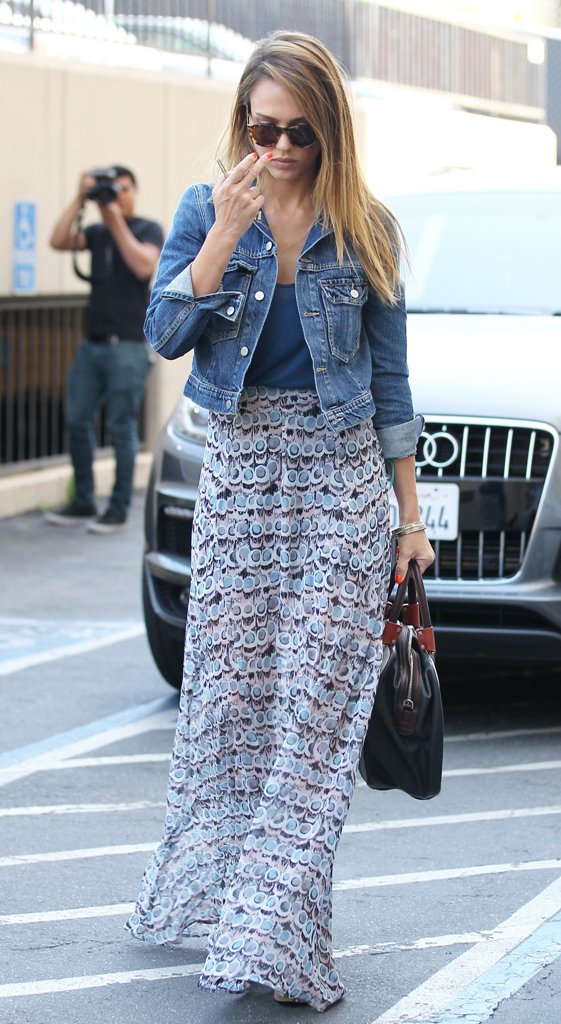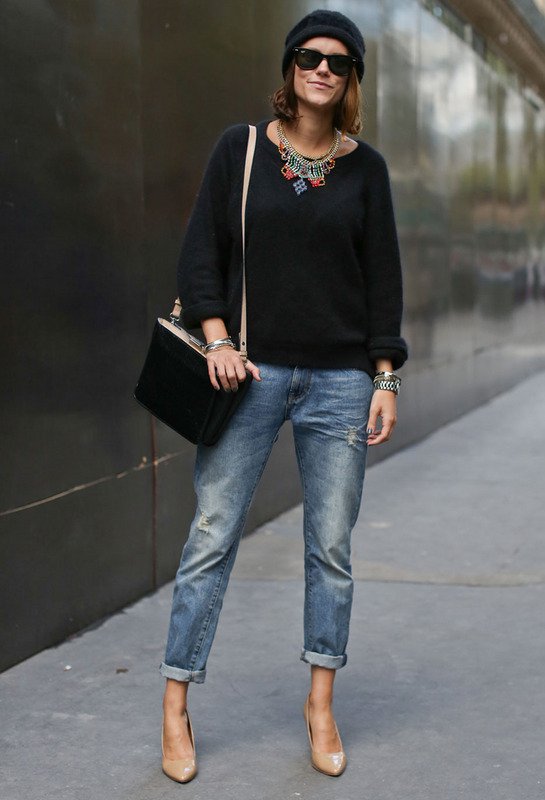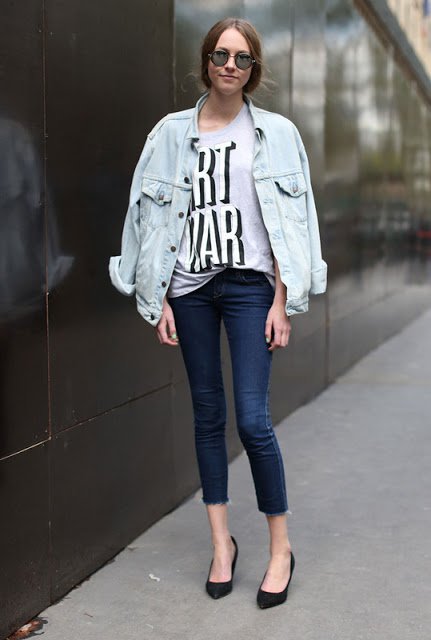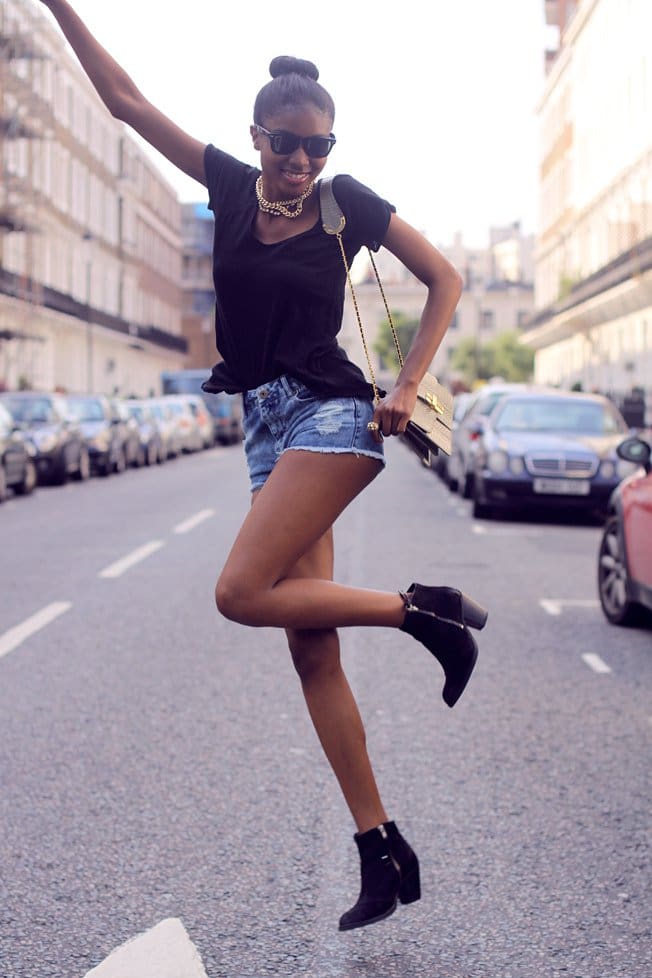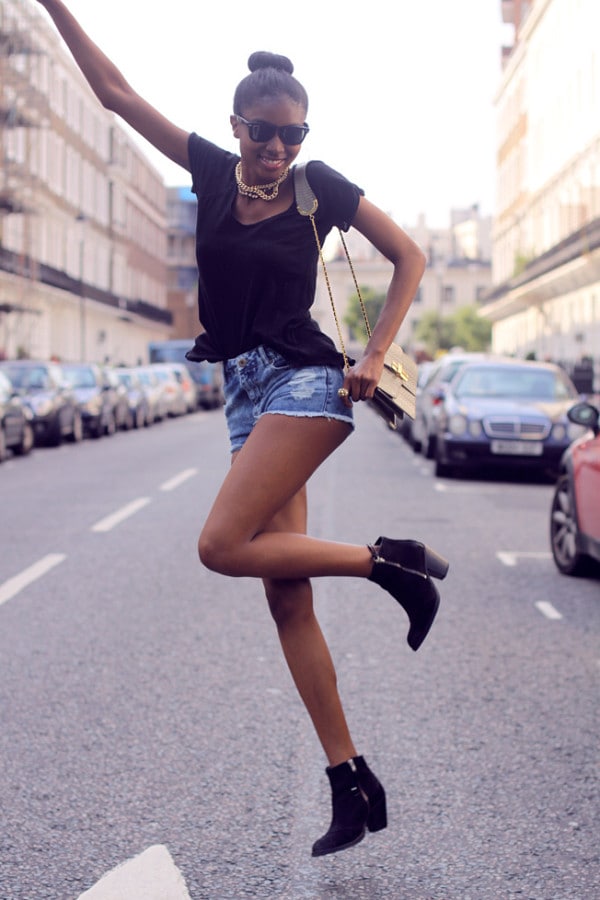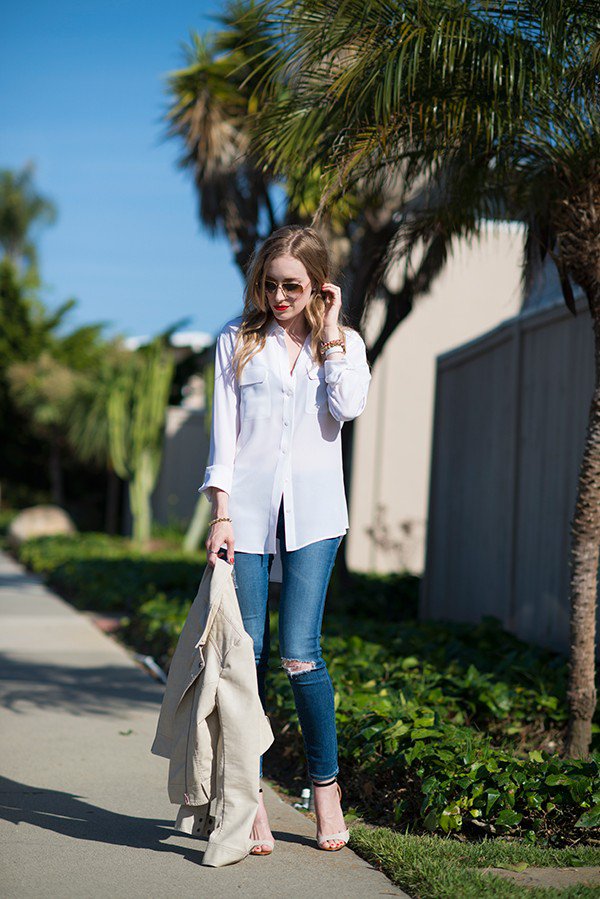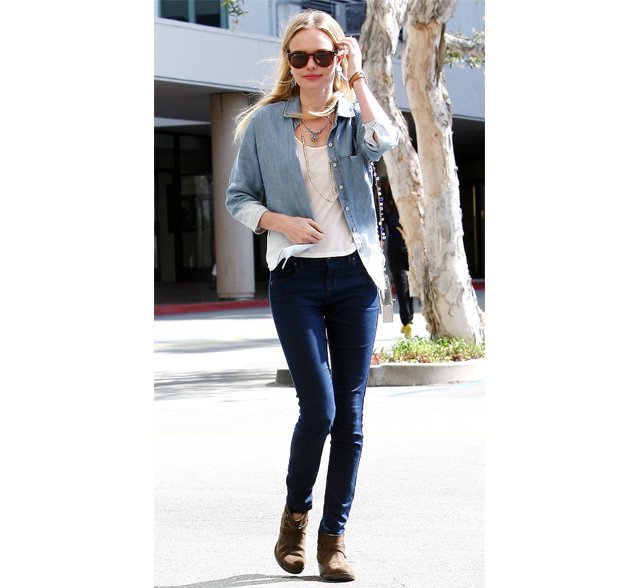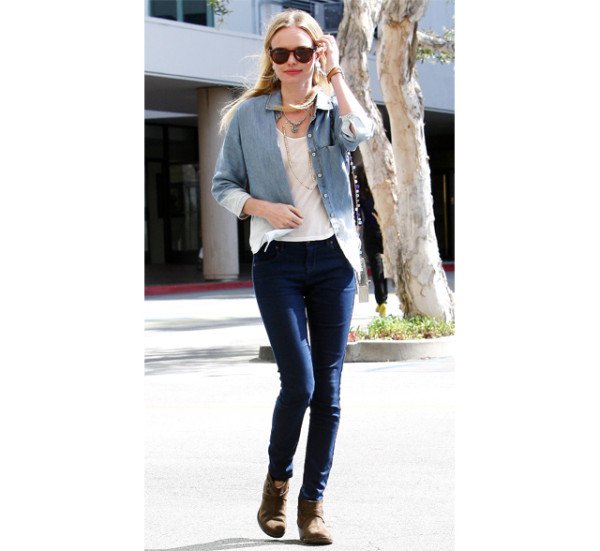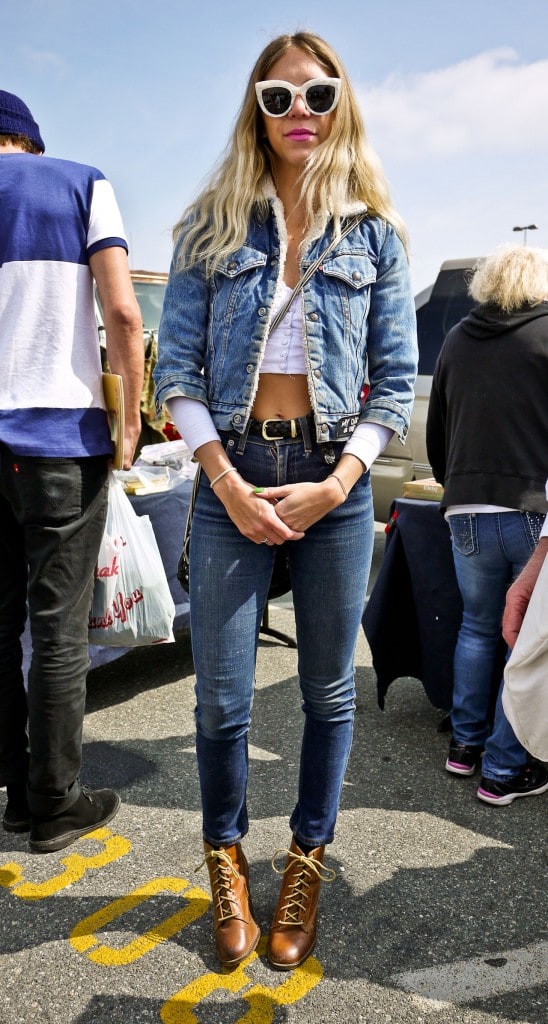 Denim on denim is no longer a faux pas
Forget the old-fashioned rule of not styling denim on denim. In today's fashion world denim on denim can work. And, it can work really well. Indeed there were some fashion moments when denim on denim was among the biggest trends of styling jeans. Many women may feel a little insecure if to opt for different hues or to keep it monochromatic. There is no right or wrong way to wear the trend. You can opt for dark denim on the bottom and light above or the opposite. Also, you can choose matching shades of denim both bottom and above. It is absolutely up to you. If you still have some doubts on how to properly wear the trend, then throwing in an accessory like a scarf or sweater tied at your waist can make it easier to break it up.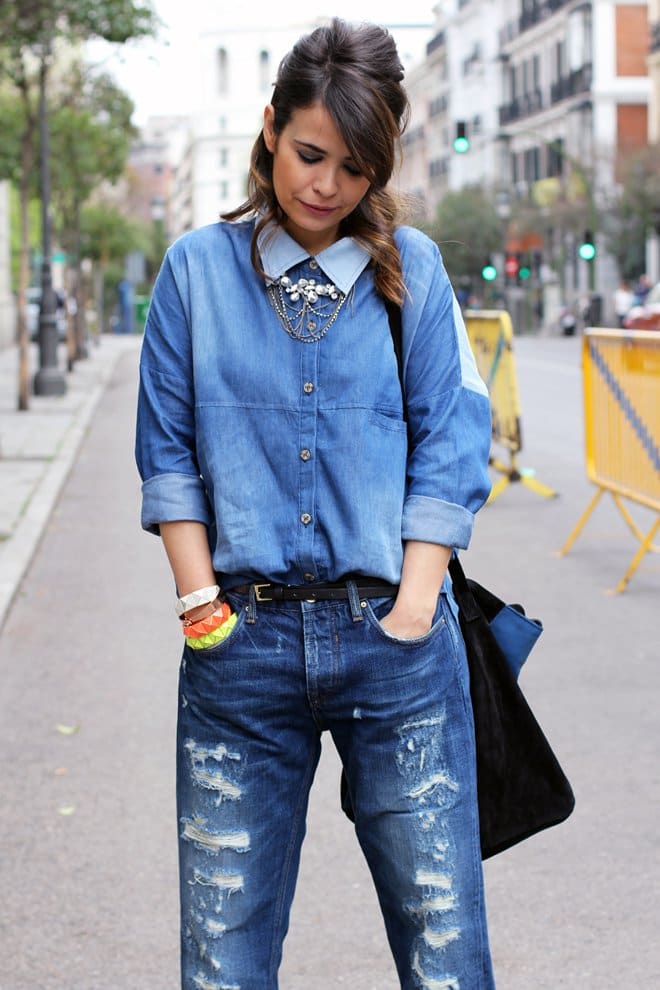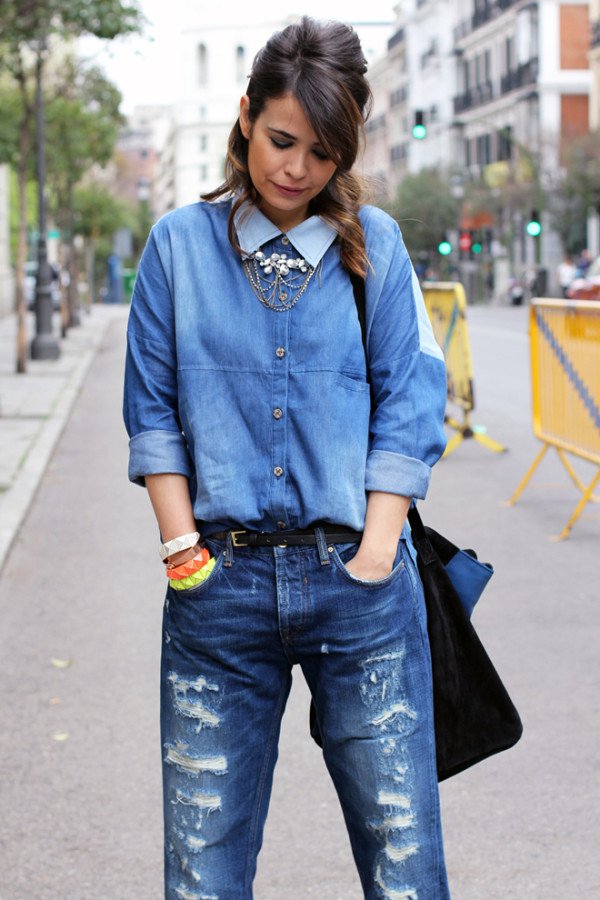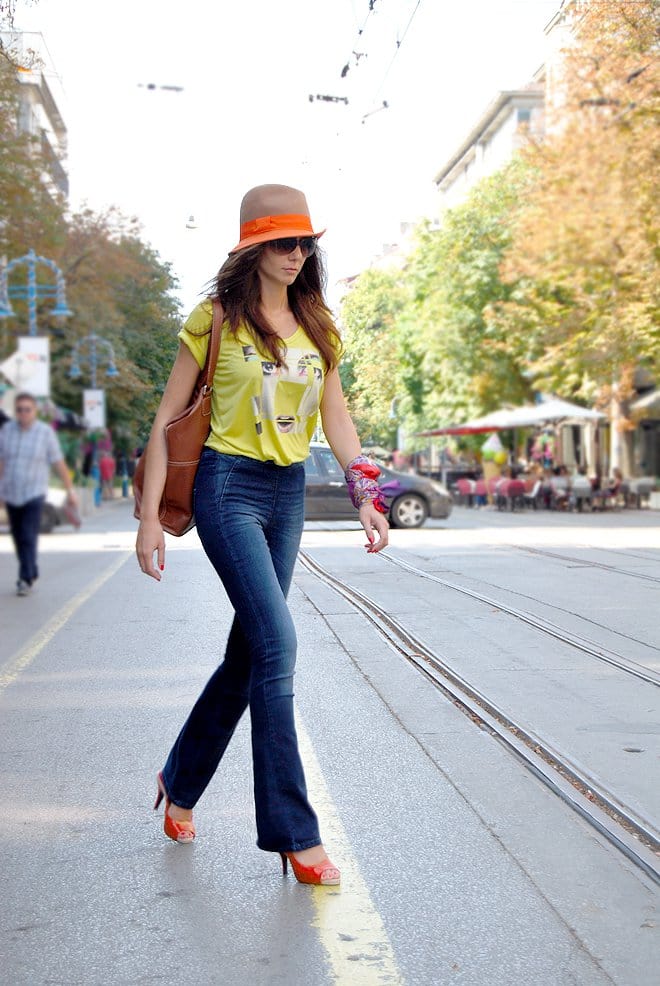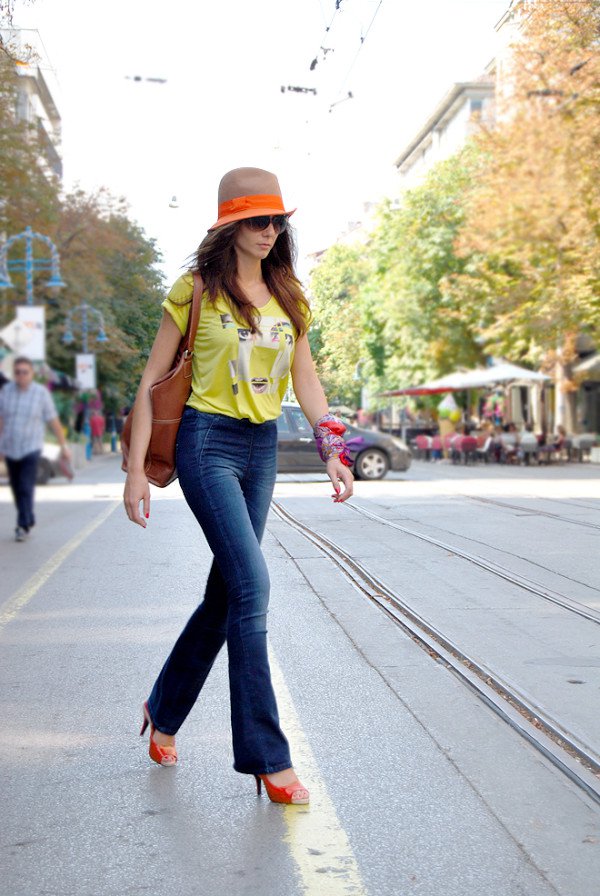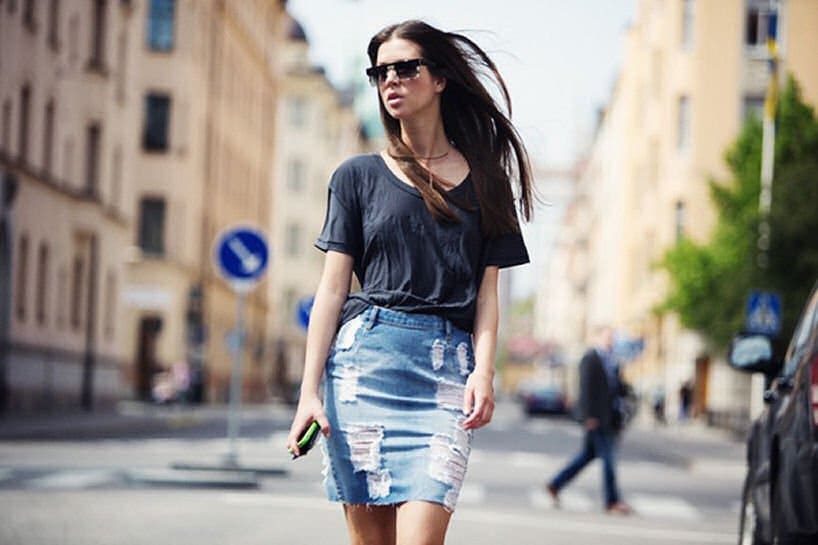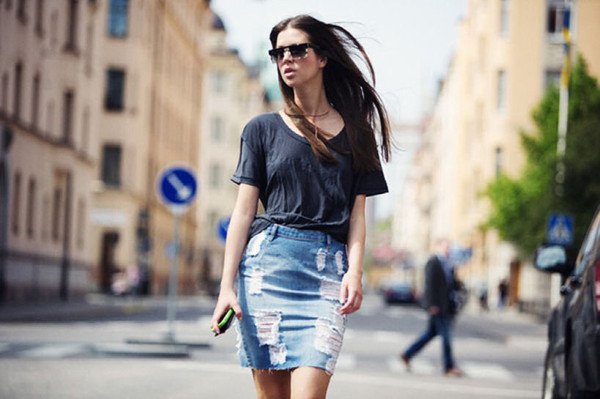 Below, read some helpful tips on how to style denim to make it work for all types of events.
For the office, it is important to find a balance between casual and corporate. Pair your jeans with a blazer, smart heels, and a ladylike bag.
If the dress code says smart casual, then you can mix your denim pieces with dressier pieces. Choose a monochromatic outfit and add a denim jacket over it. Pair with sandals or heels to complement the overall look.
For nights out during weekends, add a chic denim skirt or skinny jeans with a loose-fitting shirt tucked in, to create a casual and cool outfit.
For evening events, the best is to choose darker jeans or even black ones. They are the perfect balance between trousers and jeans. You can style black jeans with a casual tee, a silky top, or a loose shirt. Add a pair of heels and you get polished attire.