Summer is officially here! And, the season of summer makeup looks is officially opened too. The warmer weather outside is a perfect time to start playing with your beauty. Those long warm nights are parties that are created for spending many unforgettable moments. What better way to appear somewhere than wearing your best summer makeup look. After the year we had, it is time to finally give life another chance for parties and fun. Don't miss trying any of these statement summer makeup looks.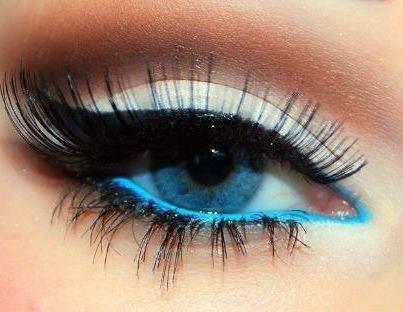 Finally, break out the glitter eye shadows, glow highlighters, and bold red lipstick. This summer, use the chance to have fun with makeup again. From bright pops of color to shimmering finishes, this summer everything is in the sigh on shining. Shine with experimenting with the glossy lips trend and statement-making blushes. Summer is the season to g bold in any aspect of your life. Your makeup is not an exception.  Indeed, makeup is that aspect of your life that you should go bolder than ever this summer.
Just remember that after the year we had, many women got used to comforting. That sets new trends in summer makeup looks: the ones that make you feel good. We have rounded up some summer makeup looks to copy that you can start with. From lacquered lips to sunset eyes, here are the looks that you shouldn't miss this summer. Scroll down the page to meet the best summer makeup that will boost your summer mood and look.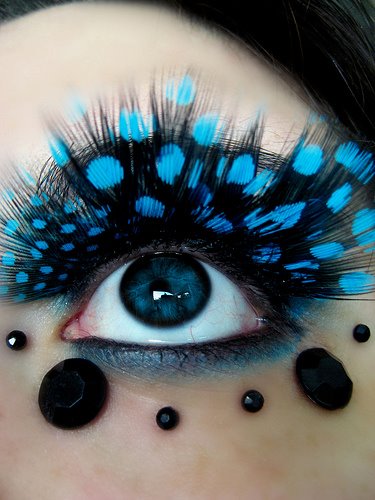 Easy eyeliner
When you hear comfort you probably think about the less makeup on your face possible. In order to achieve a comfortable, and at the same time statement look, pair your go-to base with a quick flick of eyeliner. This way you will keep it simple, but still glamorous.  And, the best about this look is that you can easily clean it with some micellar water and a pointed cotton swab. Is there something better than makeup that can be easily cleaned after a long night party?  Probably not!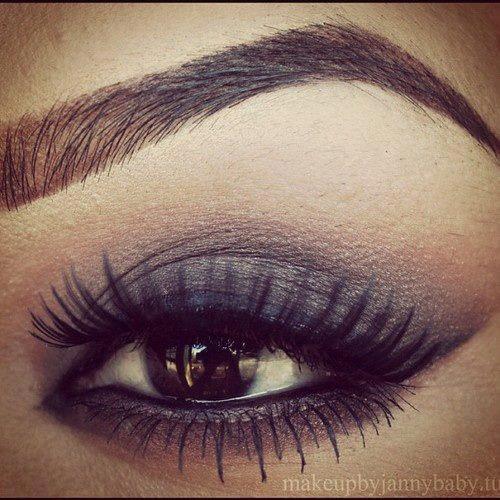 Subtle smoke
Parties are back! As well as the classic smoked eyes! There is no better summer makeup look for special occasions than smoked eyes. A light touch and sticking to grays and browns make the darker shadows feel effortless. Complement the look with pinky lips. This is all you need for your summer-ready touch. Put on some summer dress and heels, and enjoy the endless summer nights.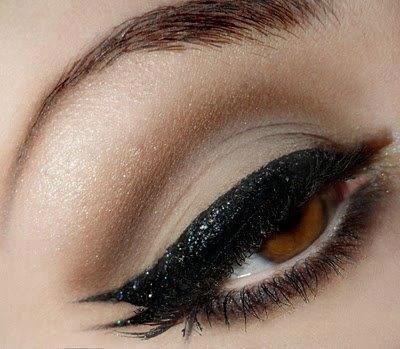 Glossy lids
Summer days can be hot as hell. Chances are that your eye shadow is going to crease anyway. So, don't doubt to embrace it with a glossy finish. Choose some gold shades to add a shining final touch to your statement summer makeup look. Choose a pop of green or blue on the inner corners and glossy lids for a crazy shine.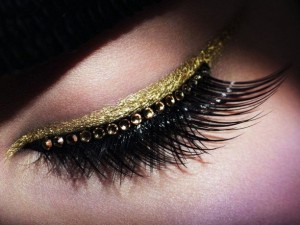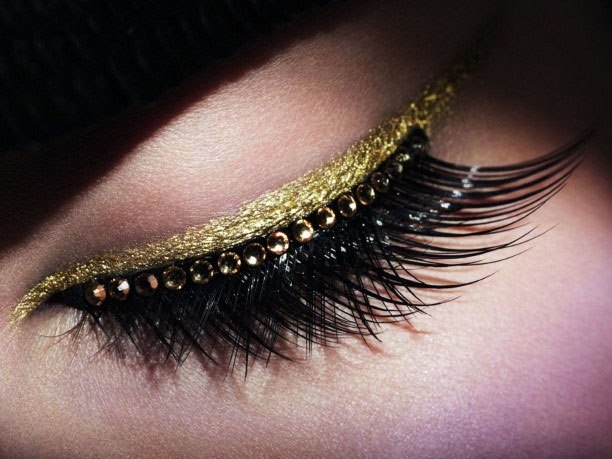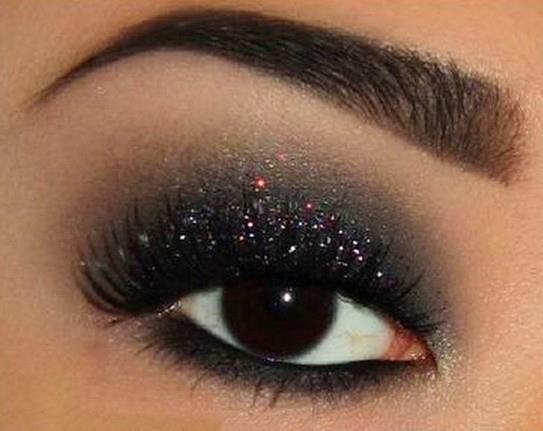 Heavy blushes
Blush is having its real moment this summer. And, there is no better way to embrace it than pilling it on. Don't be afraid to dab a cream or liquid blush across your cheekbones for a lifting effect. Touch across the bridge of your nose for a sun-kissed look too. Even when you have put your sunscreen with high SPF, don't be afraid to create an even more tanned look by adding a bit of blush to your beach makeup look.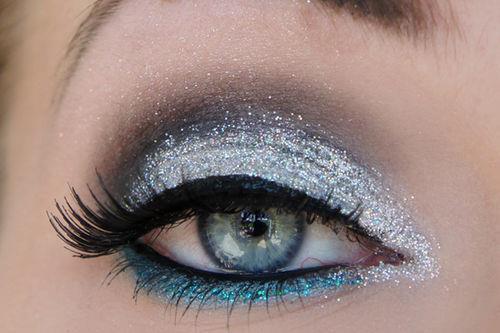 Warm browns
Brown tones on eyes and cheeks are the best choice for summer makeup looks. They pair perfectly with your tanned summer body skin. Give you the chance to look sweet as a bar of chocolate by experimenting with different shades of nudes and browns.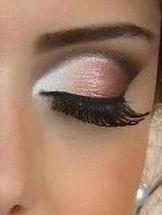 Full glam
Have we already said that this summer you should dare to go too bold? Well, that means that you can highlight more than one feature on your face with absolutely no problem. Try flushed cheeks, smoky eyes, and red lips all at once. These classic of makeup are so complementing each other that you can create a celebrities' makeup look immediately.   Give yourself the chance to shine like a star. You definitely deserve it.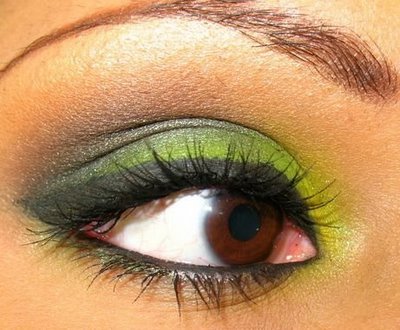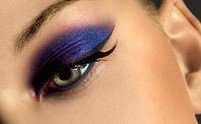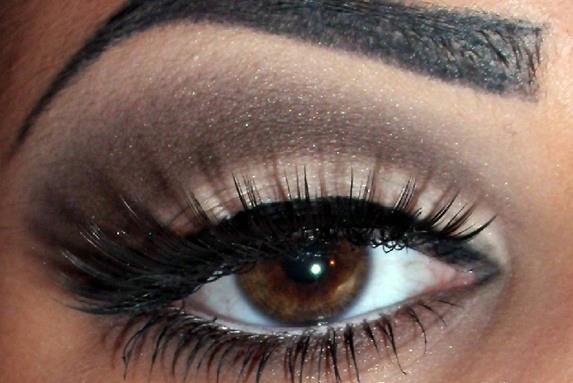 Raspberry lips
If you are not a fan of bold red lips, give chance to raspberry shades of lipstick. Full-on red lips look so flirting, but some women do not dare to go that bold. Bright raspberry lisp is a perfect replacement for red lips. Try this pretty option of raspberry lips with a touch of bronzer and a swipe of mascara. You are one step away from the perfect summer makeup look.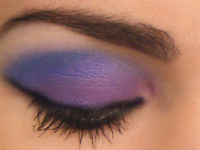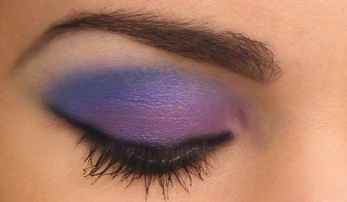 Pool blue
The temperature out is rising up to high degrees. So, keep your makeup cool. Try the splash of baby blue shadow. You will be surprised by the contrast pool blue makeup look can make to the burning weather outside. Add a ton of mascara for a more statement look.