Almost every wedding dress can be called a romantic wedding dress. The fact that you wear it on the day when you celebrate your love with your beloved is reason enough. There is almost no woman alive who hasn't dreamed her "bride to be" day. All the details about the event including the most important one -the wedding dress are parts of every little girl's dreams. Remember those days when you were young and dreaming of a princess look for your biggest day ever? Well, your dreams have come true, and soon you are going to share the rest of your life with your beloved one, so it is time to pick the wedding dress you were dreaming of. The problem? There are so many romantic wedding dresses that you can choose from. That makes the research for the perfect one a little more complicated than you could ever imagine.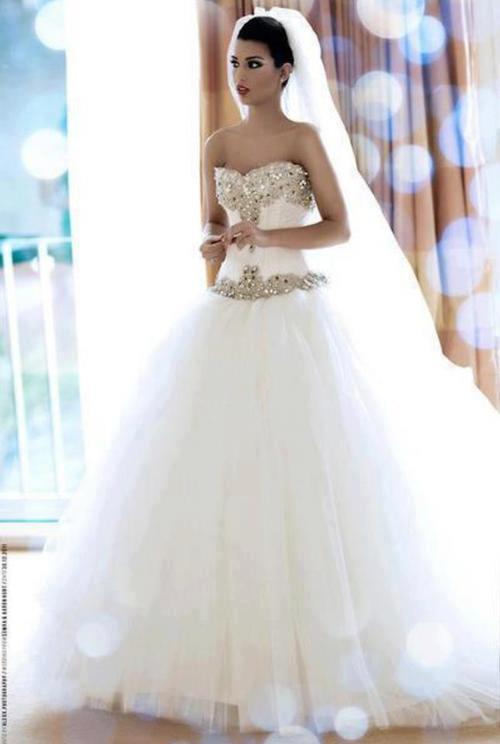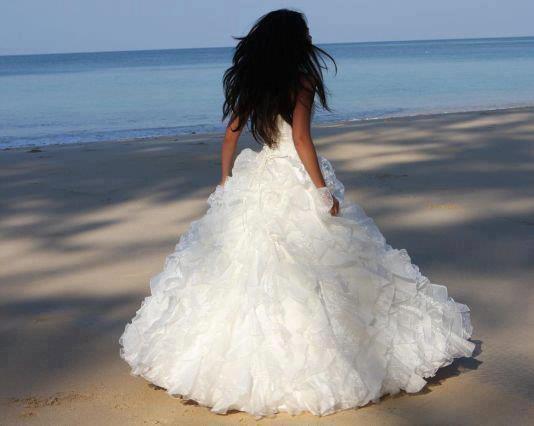 A lot of things have changed since you made plans for your perfect wedding dress. For example, fashion has moved ahead. Designers have presented their newest collections. Your taste has changed. The only left forever is your dream to look as fabulous as possible because at the end of the story is your special day.  And all the heads will turn around you. The less you deserve is a romantic wedding dress. Romantic wedding dresses are ones that look full of magic when the bride wears them. Most of them have delicate and refined details such as lace edge, some delicate fabric-covered buttons down the back, or floral embroidered tulle.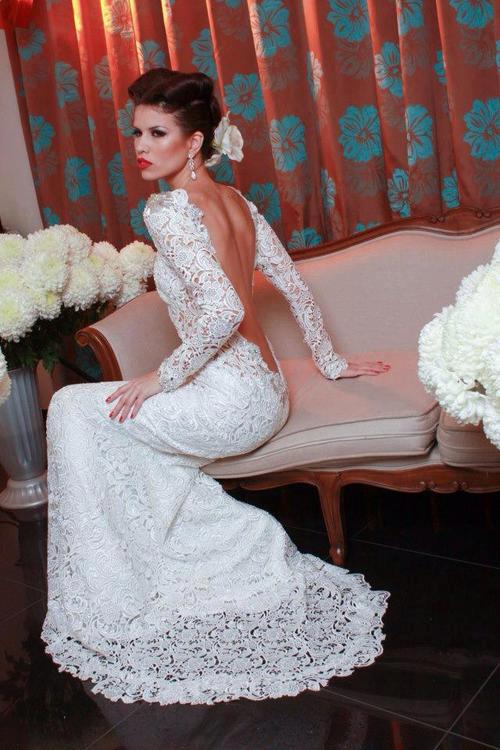 It's your princess moment! Enjoy it!
Wearing a romantic wedding dress will make you feel like those princesses that you read about in the fairy tales. It is your princess moment right now, so don't think twice to give you a chance to feel it at its fullest. Choose from the endless choice of romantic wedding dress with a full skirt, lace detailing, and long trains or veils. If you are a braver bride, who dares to show off more skin, you can choose a dress with transparency effects too. In order to keep the classy look, choose a dress with transparent details in the sleeves for example.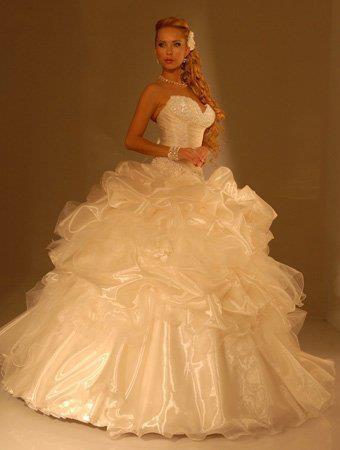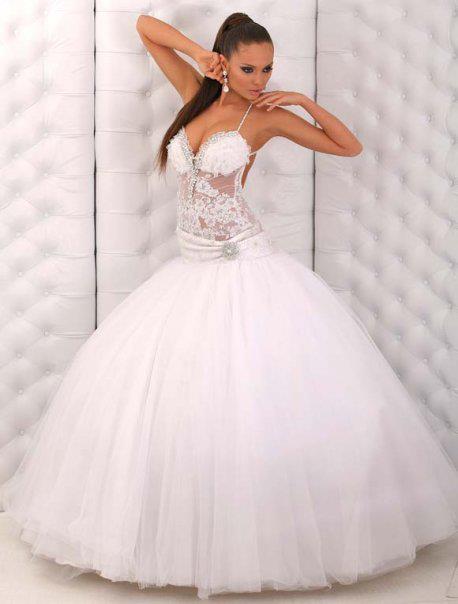 Most romantic dresses are made of soft fabrics like silk, satin, or tulle. You need to feel comfortable wearing your wedding dress, as you will probably have to wear it the entire day. Romantic wedding dresses have evolved over the past years. They are full of modern touches that make them a perfect choice even for the fashionable and sophisticated bride-to-be. Romantic silhouettes have become more playful and unique.  Designers have made efforts to make the new designs of wedding gowns closer to modern bride's tastes.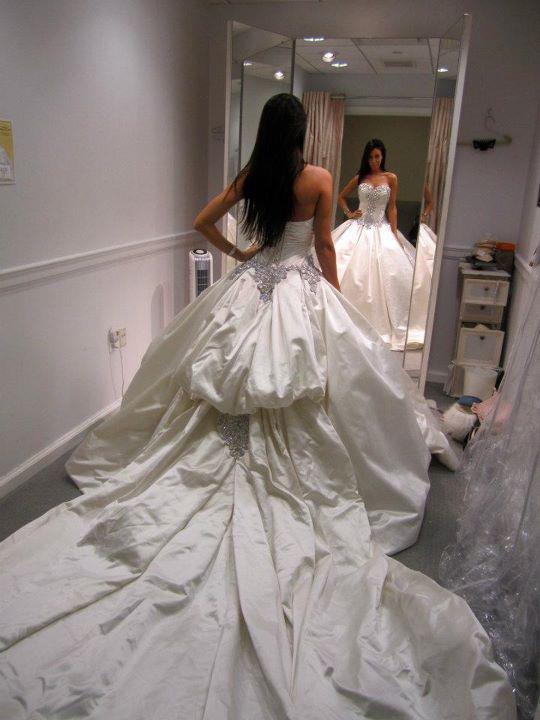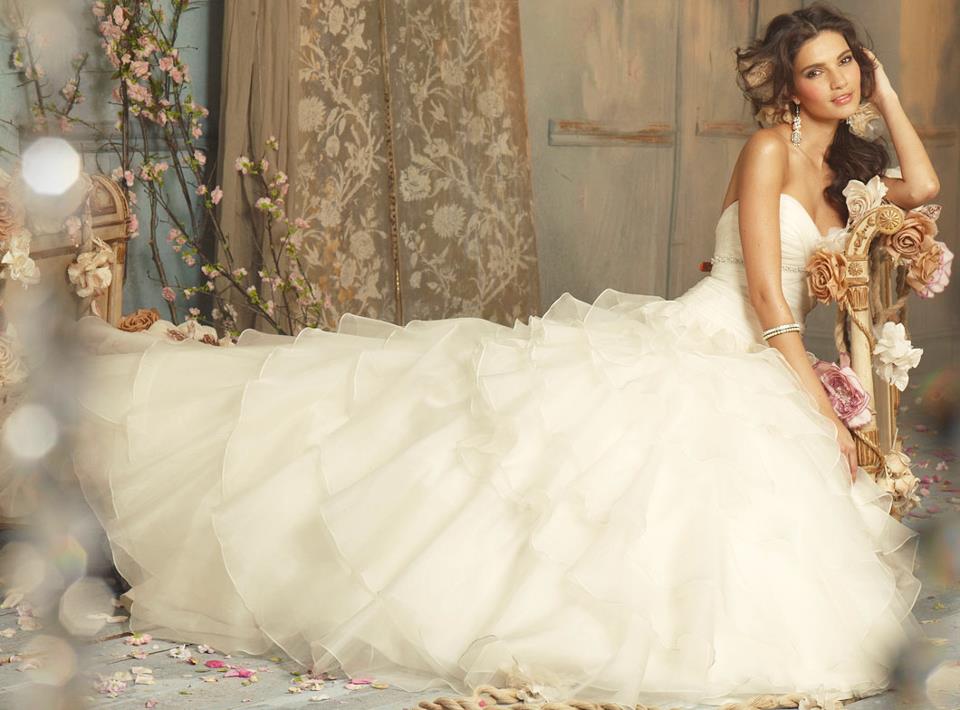 Today we can see so many romantic wedding dresses that have soft fullness in the skirt. In order to achieve it, designers use more layers of transparent or opaque fabrics. Also, more and more brides choose to wear veils, which give a unique and statement look to the entire bridal look.  Some brides choose dramatically cathedral lengths of their veils. That makes them look more sophisticated and feel more royal. You remember the long veils Kate Middleton's and Meghan Markle's royal weddings, right? Women adore copying celebrities, especially royals when it comes to their bridal look and wedding dresses and details.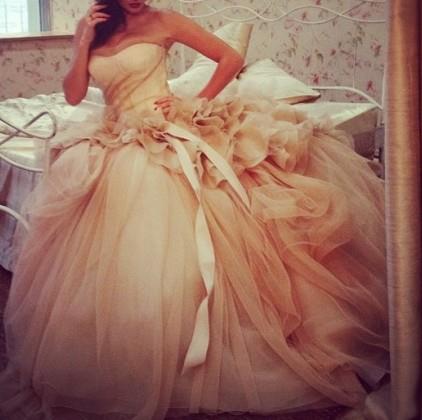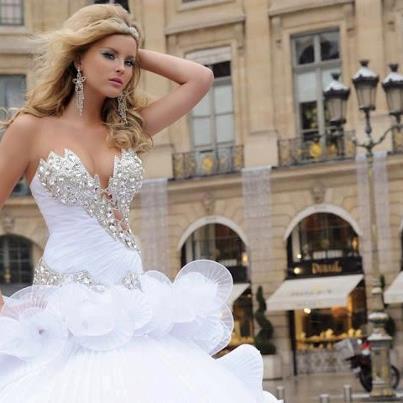 What makes a wedding dress being romantic?
Is there something that makes dresses being romantic wedding dresses? Absolutely yes! A romantic dress invokes a soft, fairy-tale ethereal feeling in the bride who is wearing it. It is the dream come true dress. The romantic wedding dress speaks a whole love story by itself. You enter a wedding gowns magazine and see a gown with delicate lace details, see-through lace back, or not back at all, lace cap sleeves, lace edges… and you fall in love immediately.  Once you see it, you know it is the perfect dress for you. That makes a wedding dress being romantic.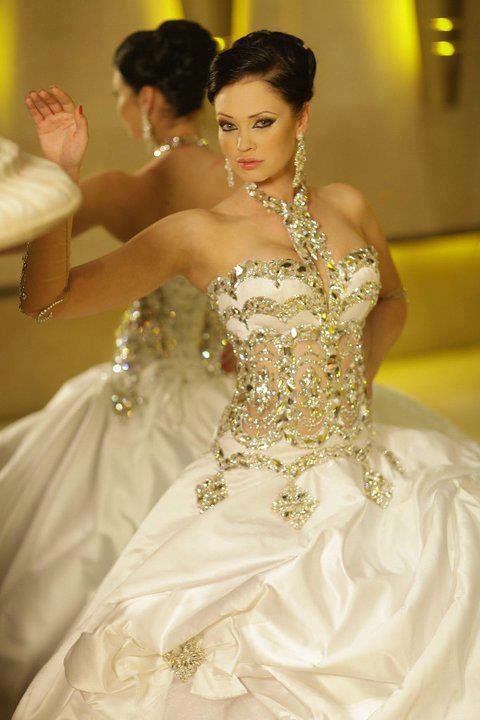 Most brides would pleasantly wear delicate lace details. But, if you are not a big fan of lace, then choose silk mousseline or silk tulle instead. Remember, it is your day, you have to be yourself. You don't need to be a fashion slave; you just need to choose the model that represents your personal style. Also, don't get too stuck on the exact fir of the romantic dress. Women usually focus on gowns' fullness as a measure of fit, but, the dress doesn't always have to stay within that classification. Everything that really matters is the dress to moves with the body.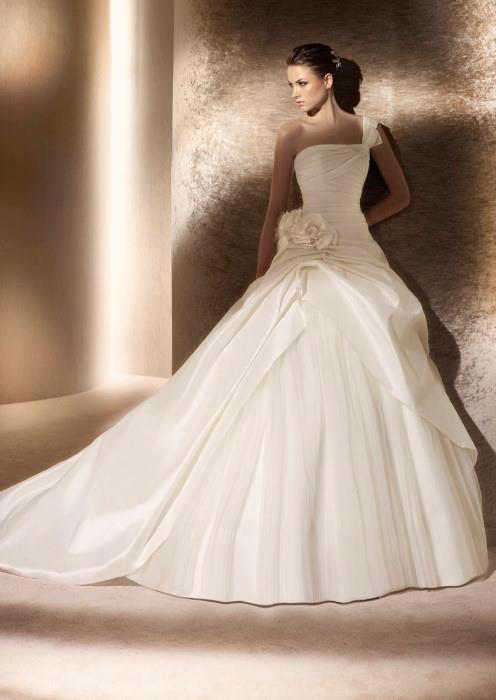 When choosing your perfect romantic wedding dress, remember that the dress is stunning by the simplicity of you walking in it. If you still have some doubts on how to choose the perfect wedding gown for you, we hope we have helped you with our selection of these 12 the most romantic wedding dresses. Enjoy the gallery! And your special day! You deserve it!