Do you love gambling so much that you are thinking about getting a poker tattoo soon? There are so many poker lovers out there that will find these tattoos amusing and really inspiring, so if you are one of them just scroll down and enjoy your passion in a completely different dimension. These poker cards and chips will soon find their place on your body through a wonderful tattoo art. Did you know that the poker tattoos don't represent just a love for gambling but they show love for life? The chip is an outstanding currency that gives you many chances to win or it represents your victory or something that you have won and you are proud of. There are lots of poker tattoos designs, some have meaning and some don't. There are others that contain many hidden codes and symbols that only the people who wear them understand. You will notice many numbers and animal totems that people believe that bring them luck. When you start to analyze a single poker tattoo, you will come to many conclusions, but let us enjoy their designs this time.
In this article you will have the chance to see some Amazing Poker Tattoos That Will Show Your Love For Gambling, so don't miss them for nothing in this world. If you need more tattoo inspiration, check out these attractive tattoos that are really powerful and the best sleeve tattoos that you will find on the internet.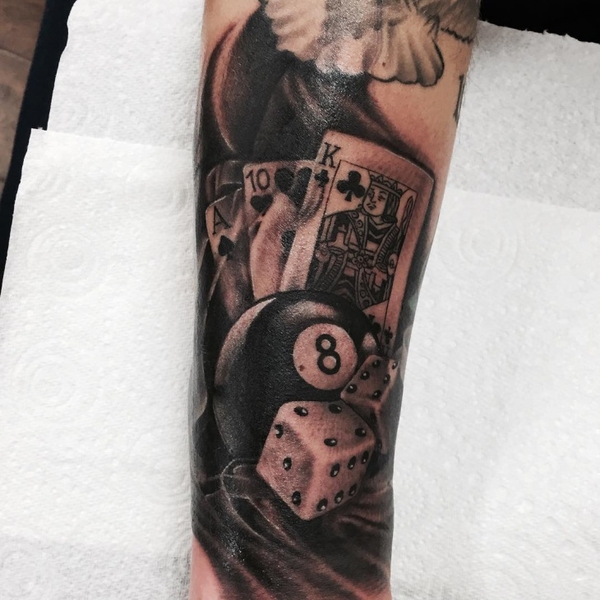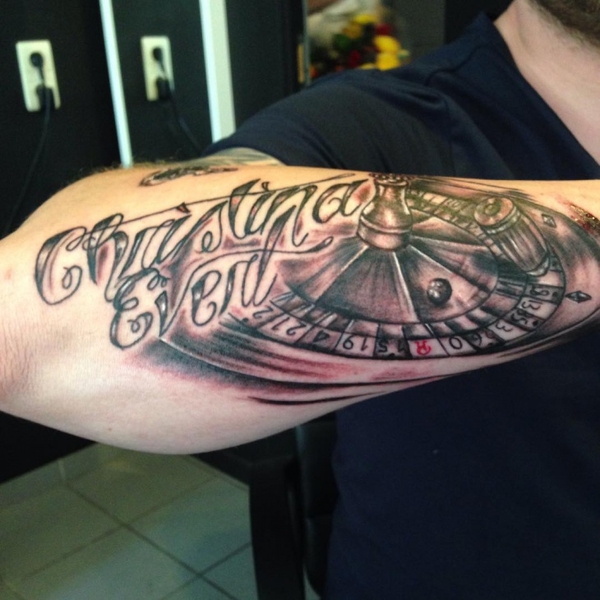 You can choose between black tattoos or colored tattoos when it comes to these poker tattoos designs. What do you already have in your mind?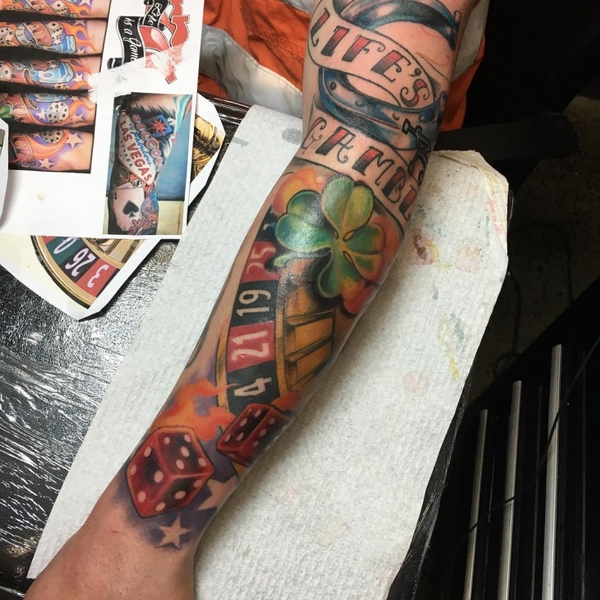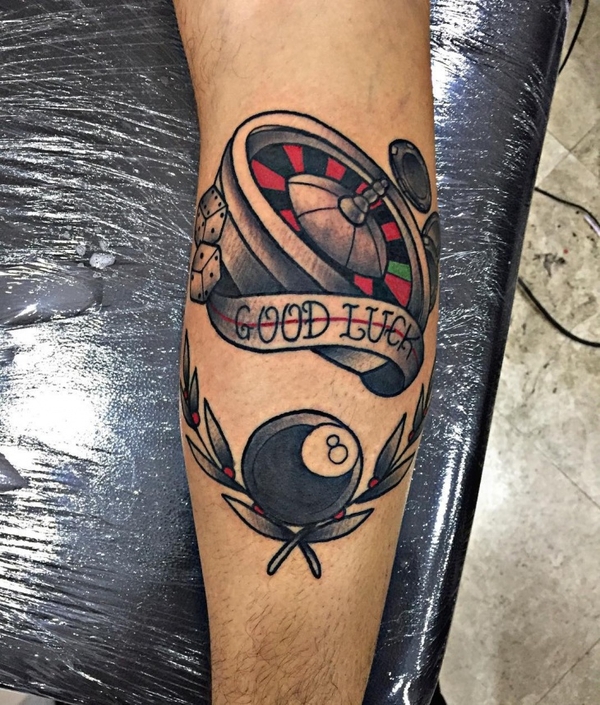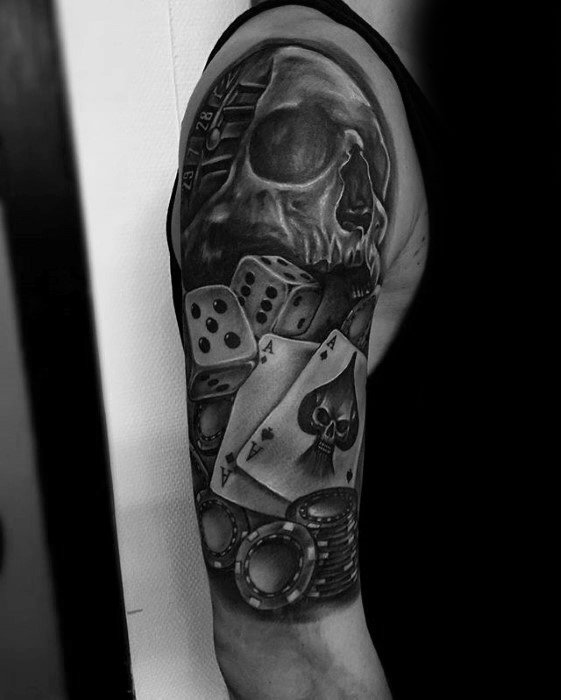 IF you wish to get a big and bold tattoo, you should definitely consider tattooing your chest!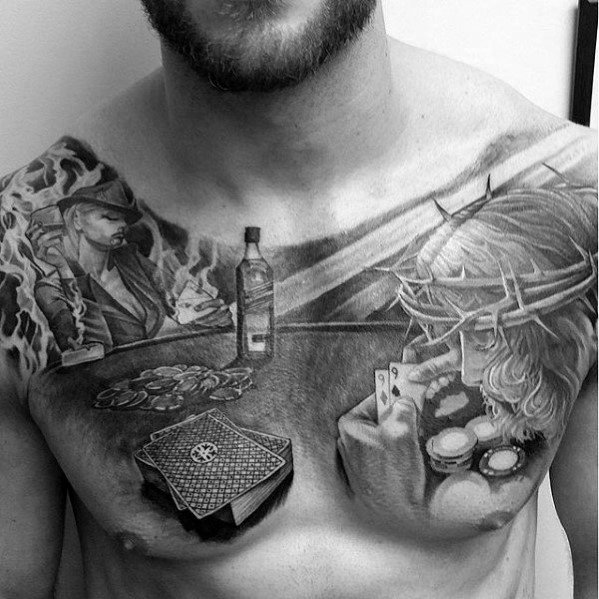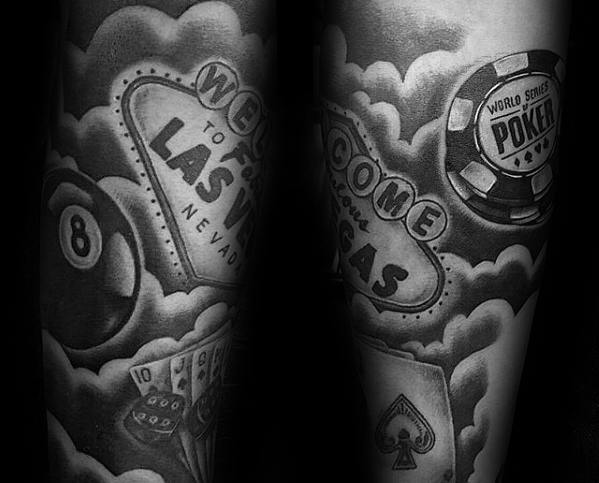 Are you in the mood for a sleeve tattoo? Well, it turns out that the poker designs have so many ways to fill your whole arm with interesting ideas. You can put the roulette, the cards, the dice, a glass of alcohol and even your cigar in single tattoo, and it will look more than awesome!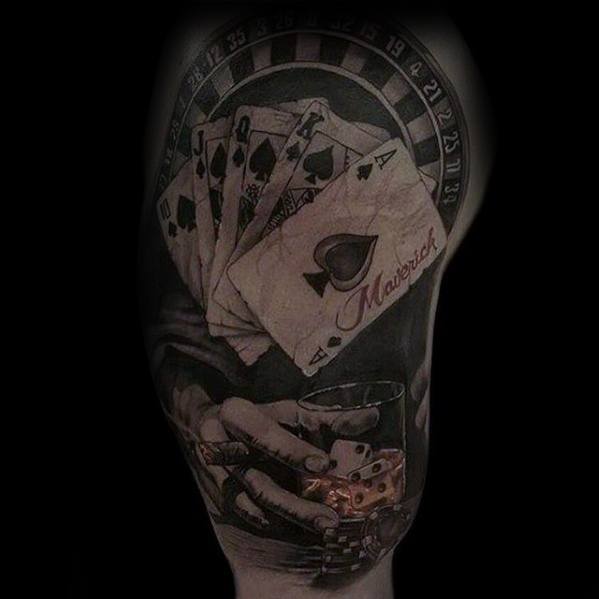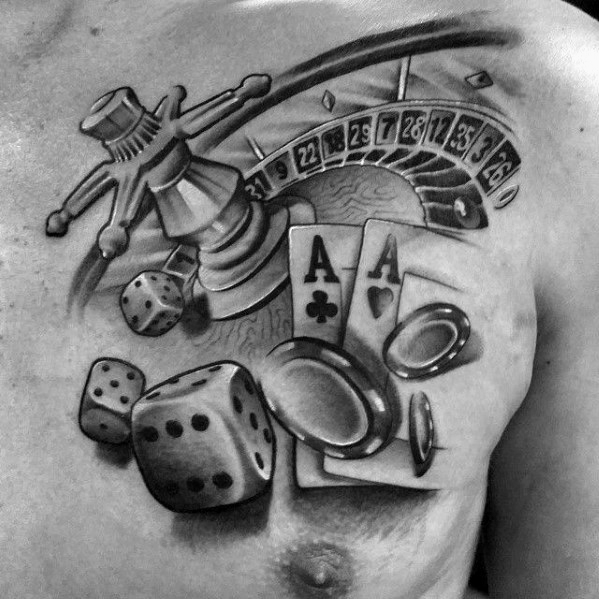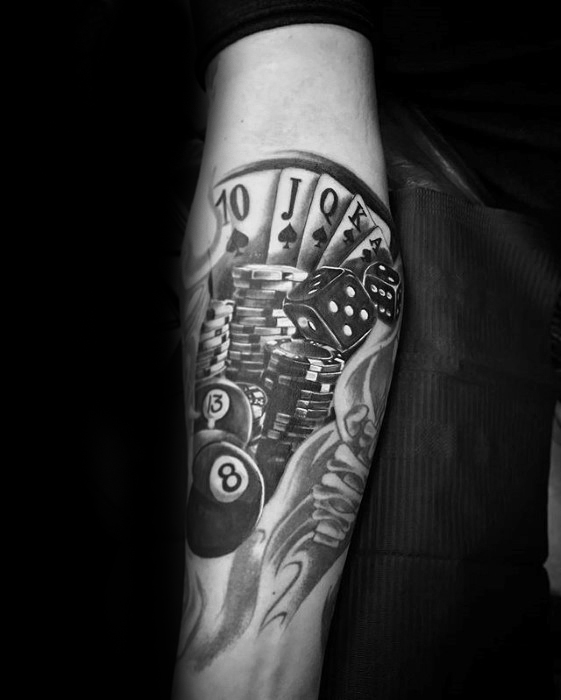 The poker tattoos are so versatile that you can consider adding them on different parts of your body according to their size and motif. I hope that these ideas got you inspired and that you will seriously consider inking some of them on your skin.