Most men first start by tattooing a small tattoo on their wrist, elbow, shoulder or anywhere else on their arm, then they add another one and another one and they end up having a sleeve tattoo. Do you like the sleeve tattoos so much that you are looking for a design to copy very soon? Well, in this article you will get your inspiration going cause I have collected some of the best ideas from the internet at one place. Check out The Best Men Sleeve Tattoo Ideas That You Will See On The Internet and see which design you like the best. You will spot lots of roses, dragons, skulls, flowers, religious designs and angels, and many other designs and we have to admit that all of them look totally masculine and stunning. Don't forget to see the attractive men tattoos that are super powerful and the winter tattoo ideas that are perfect for the winter lovers. I bet that you here you will find the design that you would love to see on your skin next!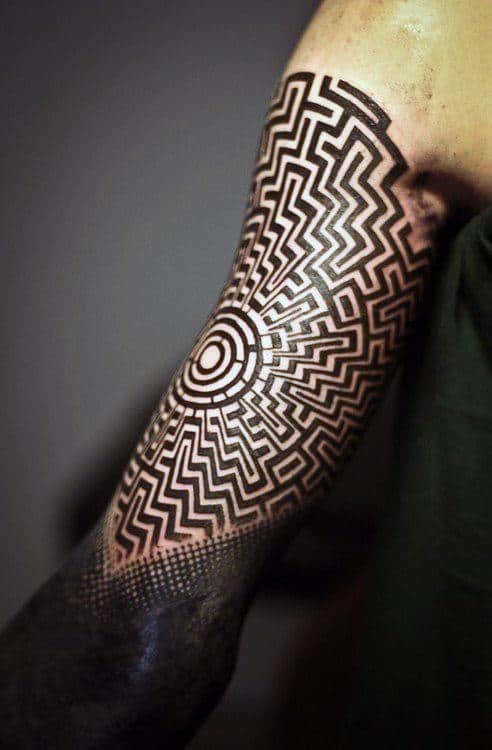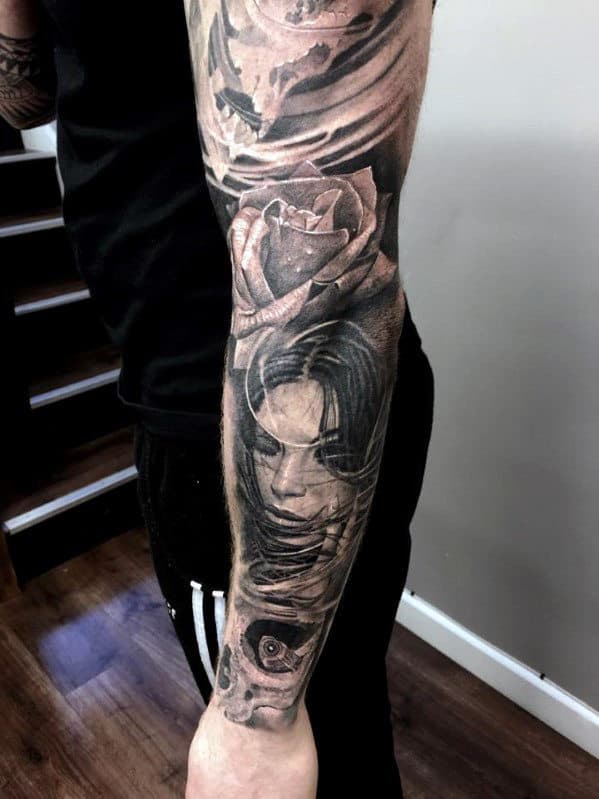 Do you love traveling so much that you would like to have some maps, compass and ropes inked on your sleeve? Check out the tattoo below and recreate it if it matches your preferences.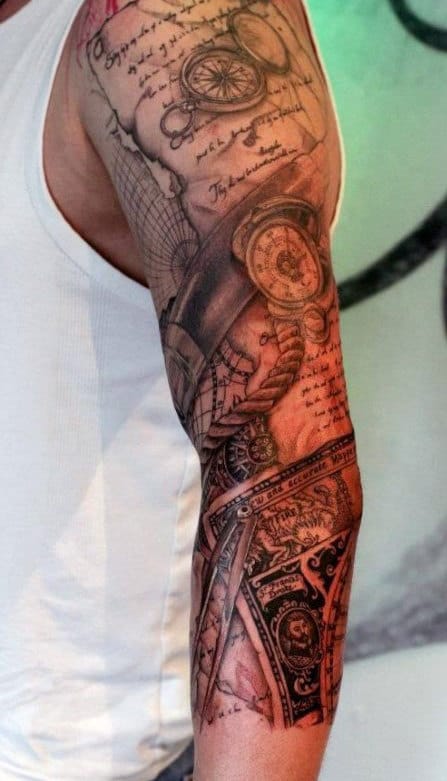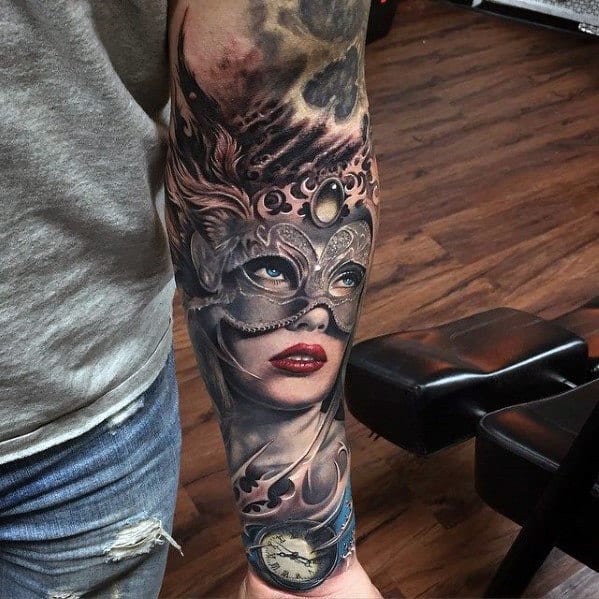 Geometrical patterns have become so popular lately, so if you don't want something in particular inked on your sleeve, this one is a great idea. How do you like it?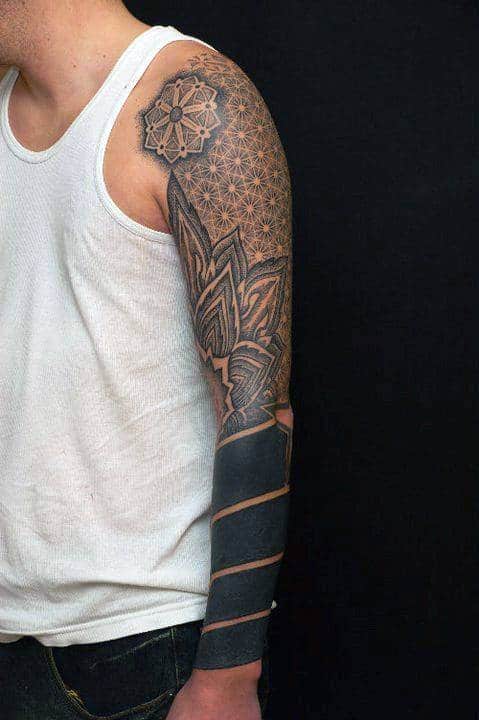 Scenes from nature combines with some religious figures can be a wonderful match.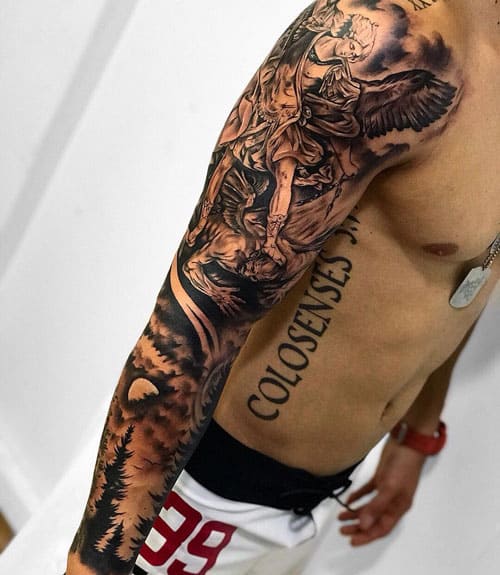 Is the wolf your favorite animal that you are looking for a way to incorporate it in your sleeve tattoo? Wolves look so powerful and I definitely love them in the tattoo design below.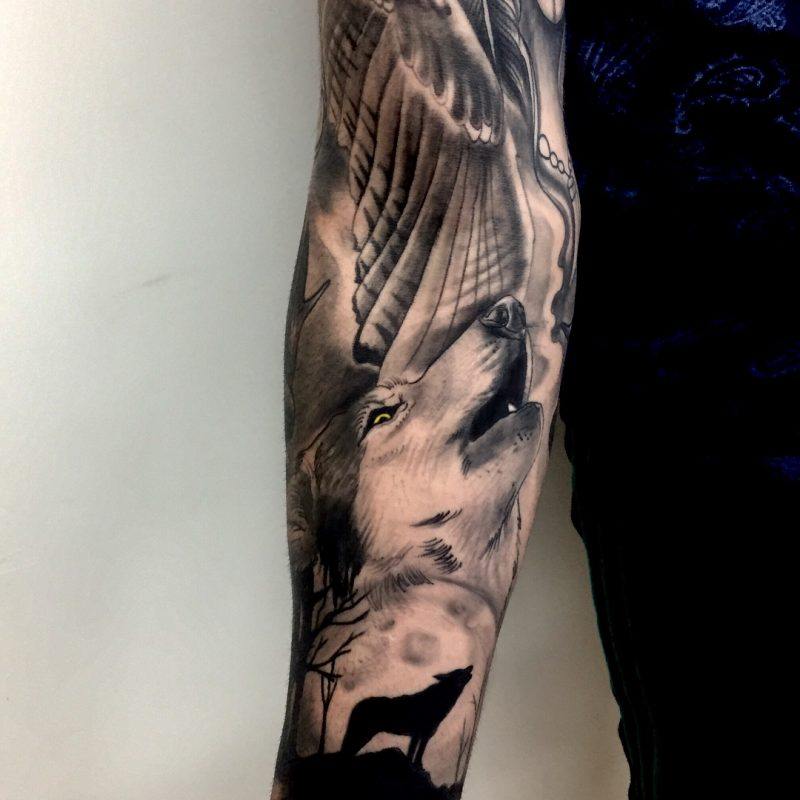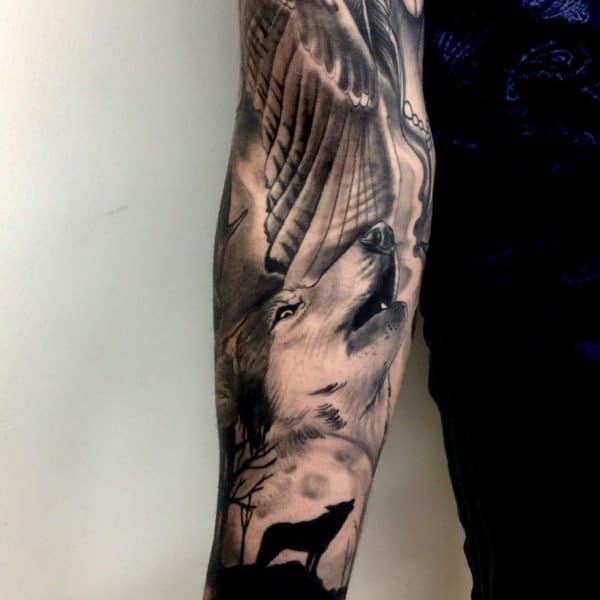 Have you ever thought about a Batman tattoo? See how this Batmen scene with lots of buildings is turned into a magnificent sleeve tattoo!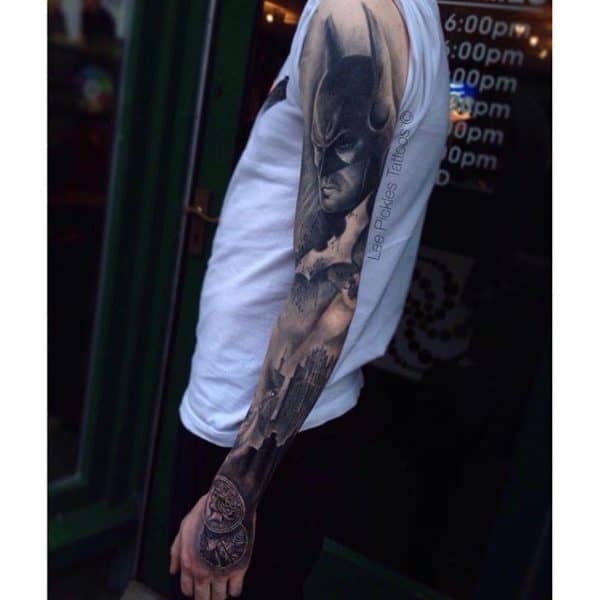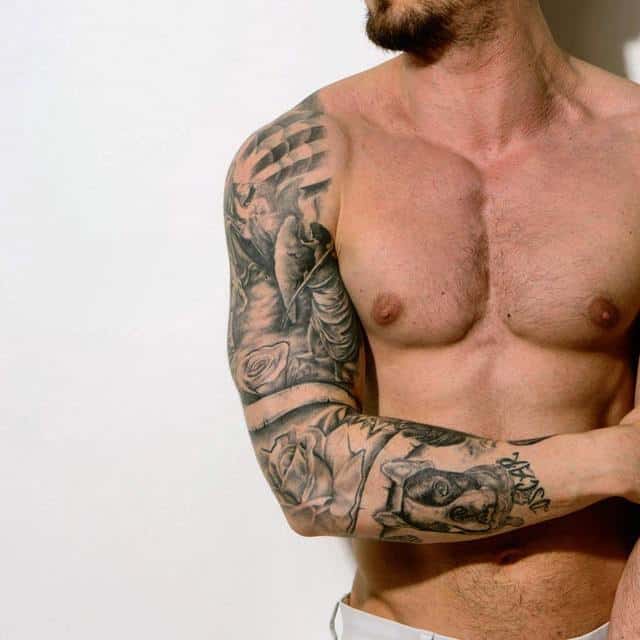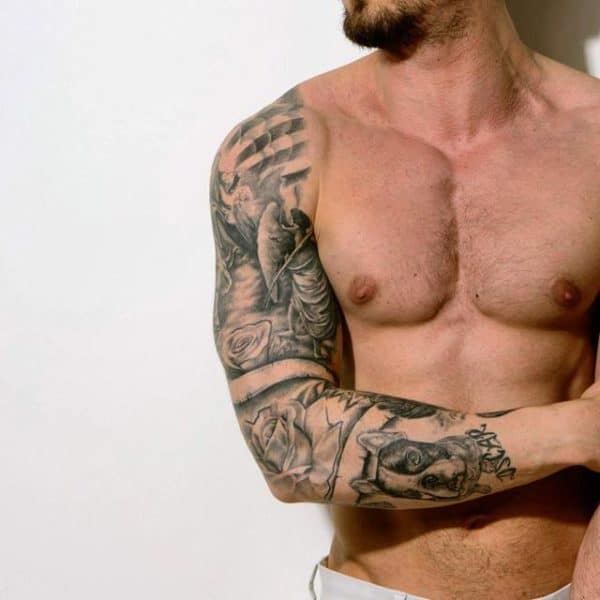 Your sleeve tattoo will get an even more spectacular look if you do it in color completely or just parts of it. Do you see how the tiger and the flower are accented and are in the center of attention?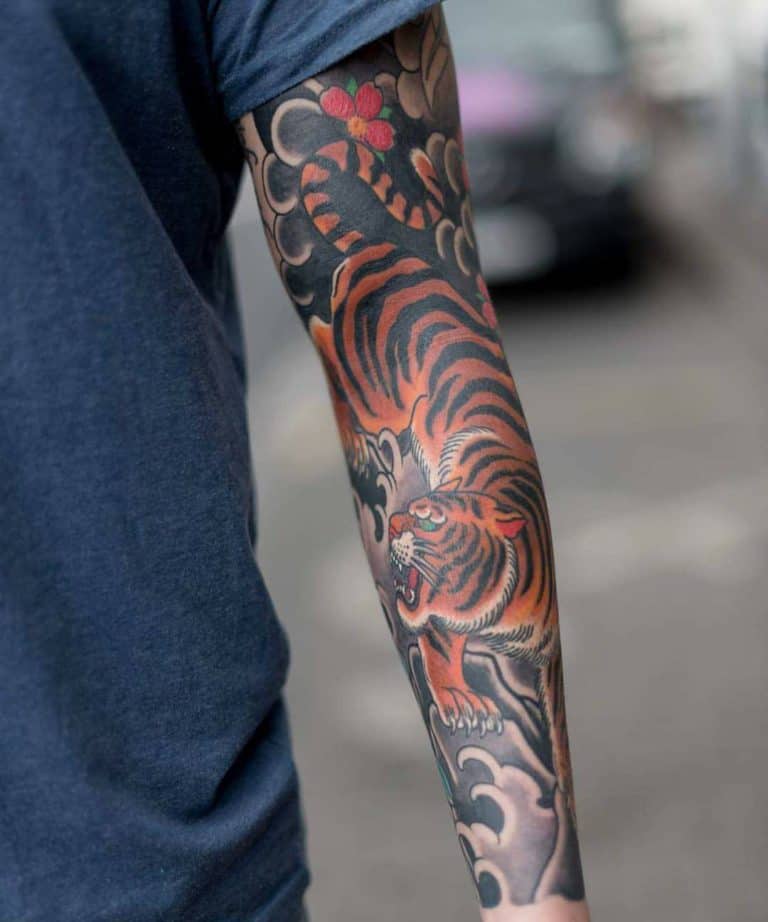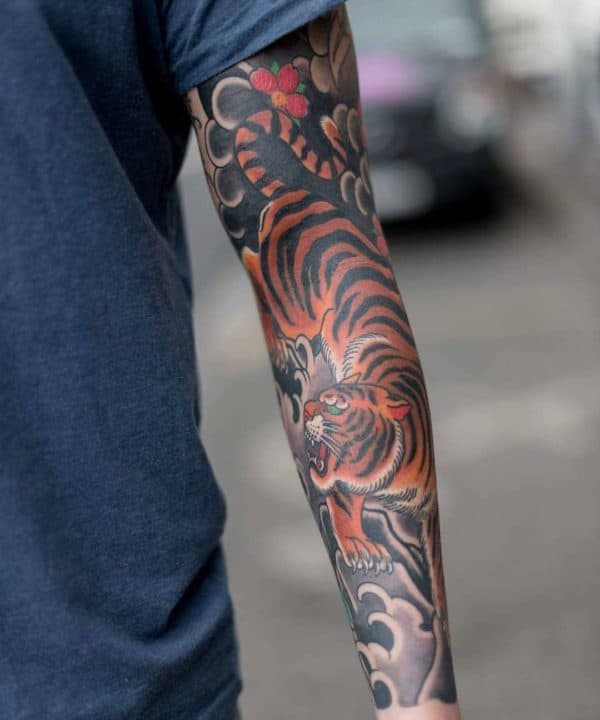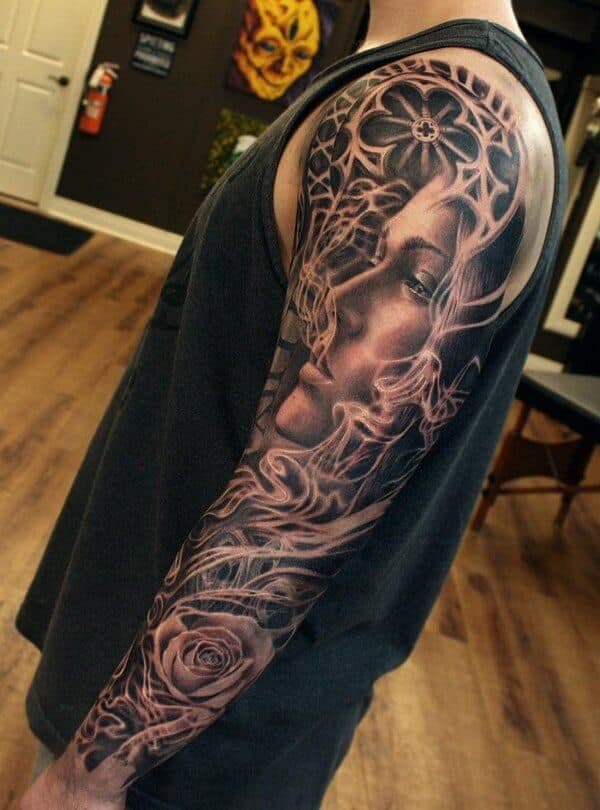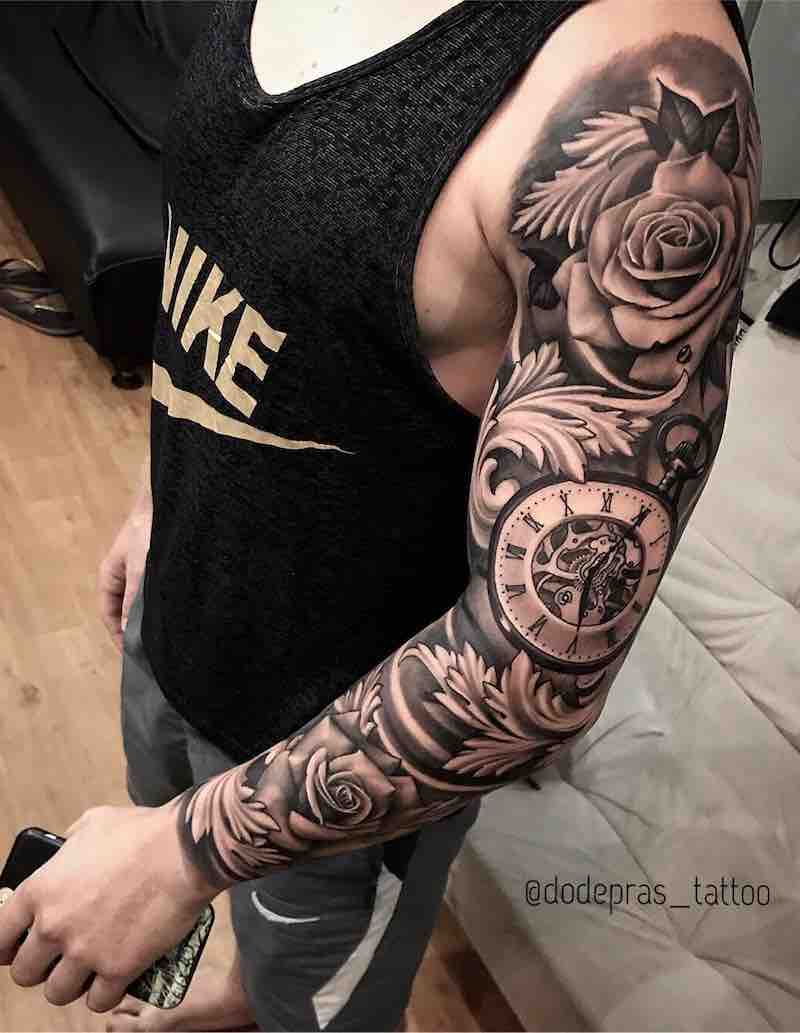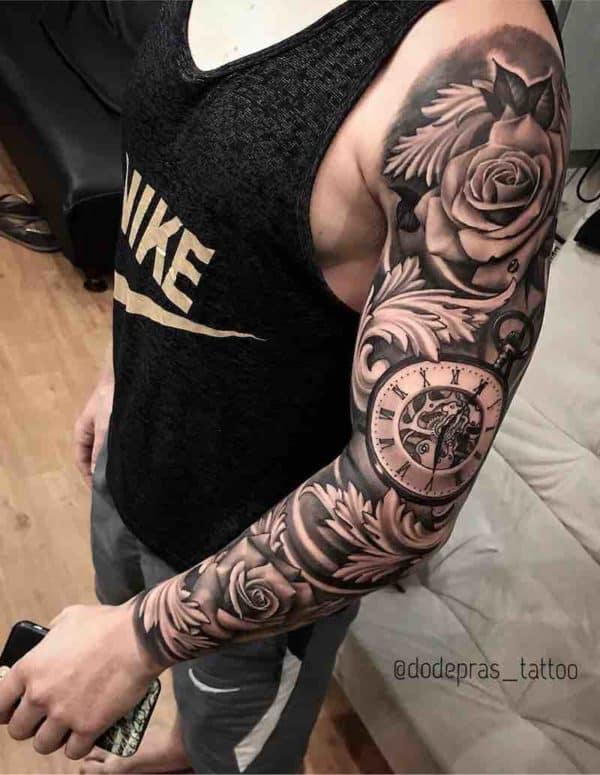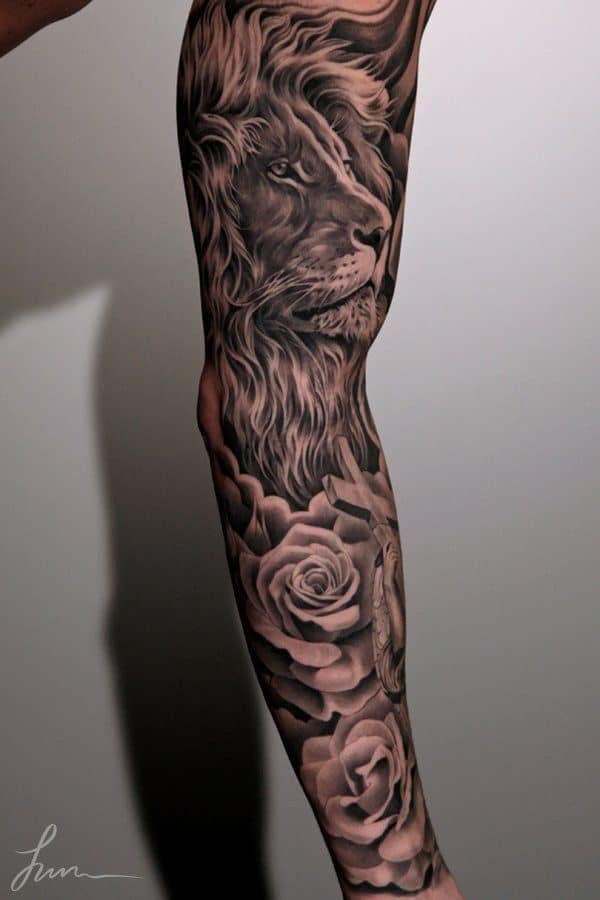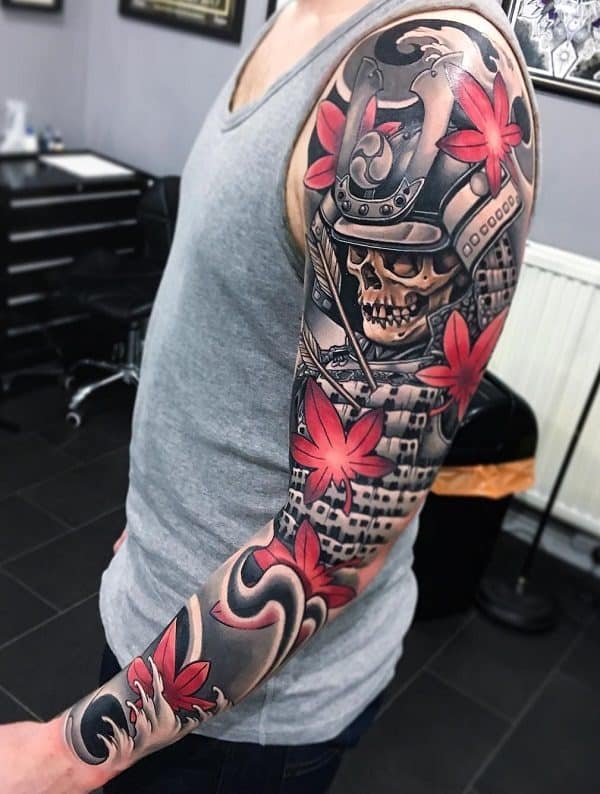 Tattoos say a lot about your personality, so make sure you choose your carefully and make them say the story you want to be told. Make your sleeve tattoo meaningful that will carry your memories, battles, loses and wins with style!