I guess it's time to say goodbye to the lovely pastel tones that dominated our nails all summer long because we need to welcome the darker hues which will make a statement in the upcoming seasons, fall and winter. Are you a fan of black nails? If yes, you will be more than glad to inspect closely all of the ideas that I have gathered for you today. These Bold And Black Manicure Ideas That Are Just Perfect For Fall And Winter will get you longing for a dark manicure for sure. The black color on your nails is dramatic, elegant and stylish and your mani will look amazing for every occasion. If you think that the black nails designs are boring and they aren't versatile at all, you are totally wrong. There are plenty of ways to make each of your black nails unique and different, so if you lack inspiration just scroll down. Here are some more nails designs that will make you fall in love with fall, and some fall manicure step-by-step tutorials that anyone can do!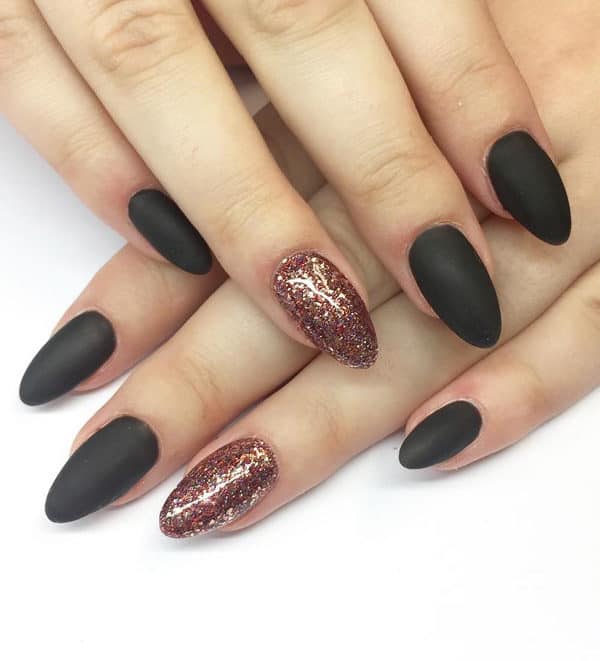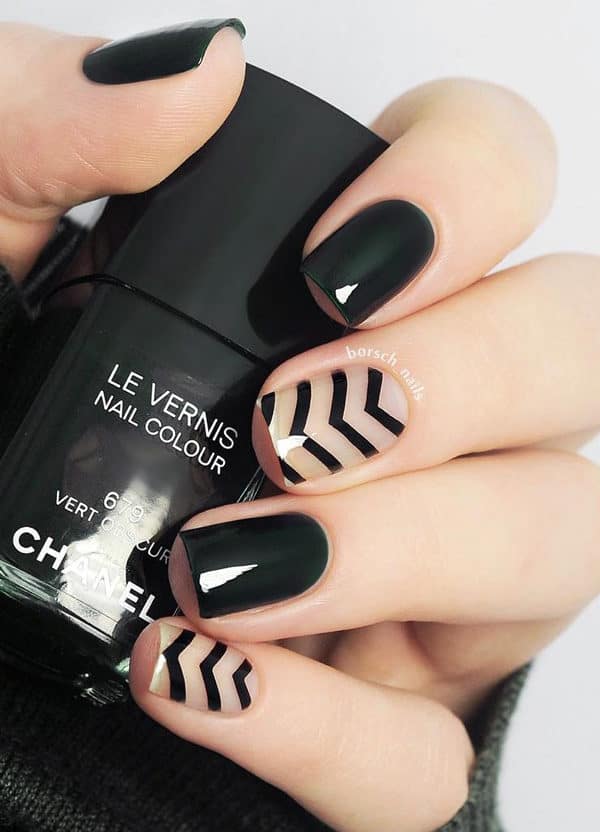 Are you so much in love lately that you want to show it to the rest of the world? Do it through nail art and recreate this black manicure which is combined with this subtle beige tone. The heart details gives it a special charm, doesn't it?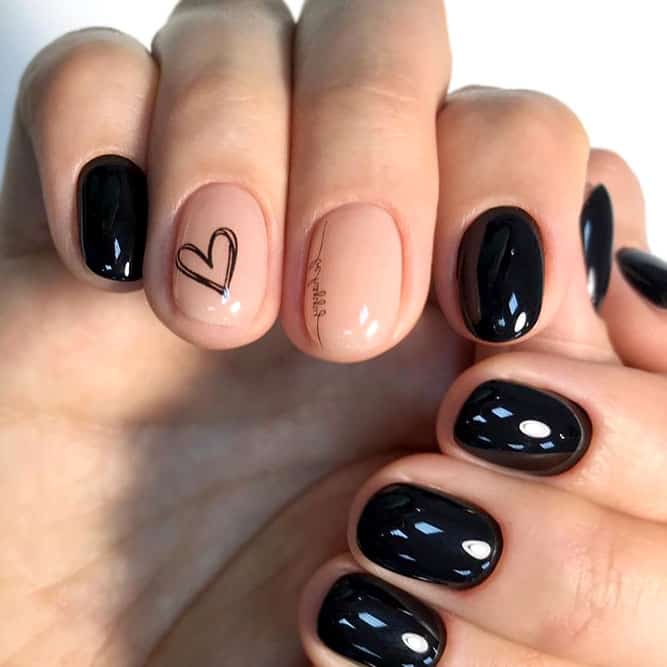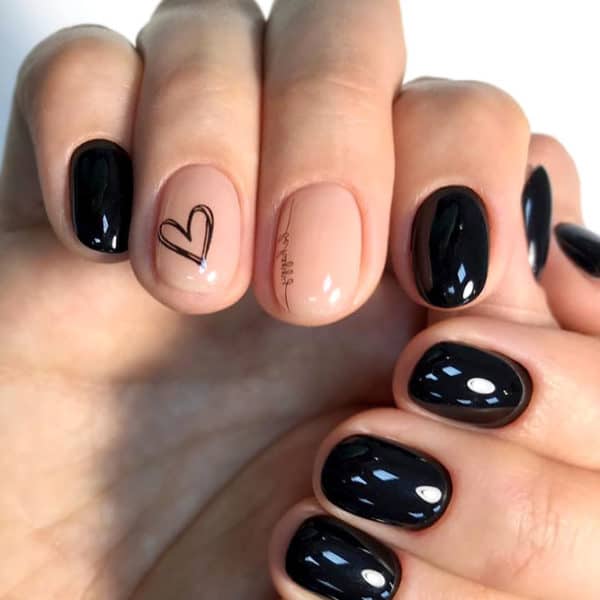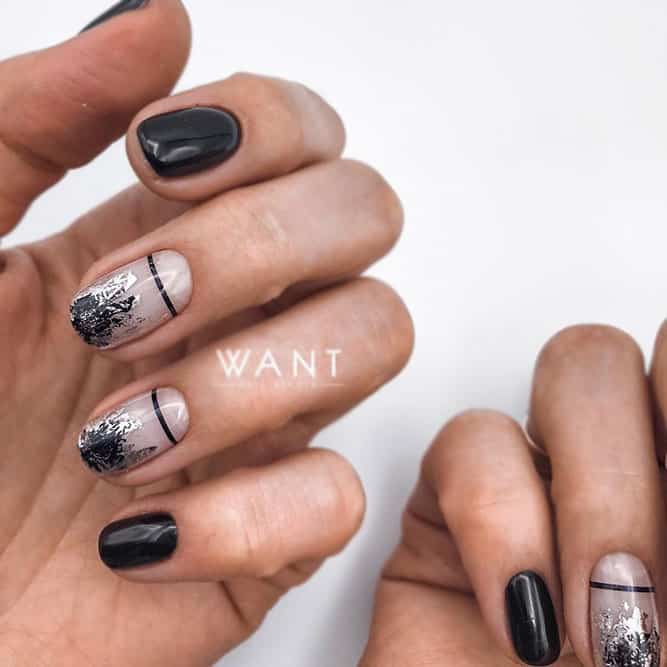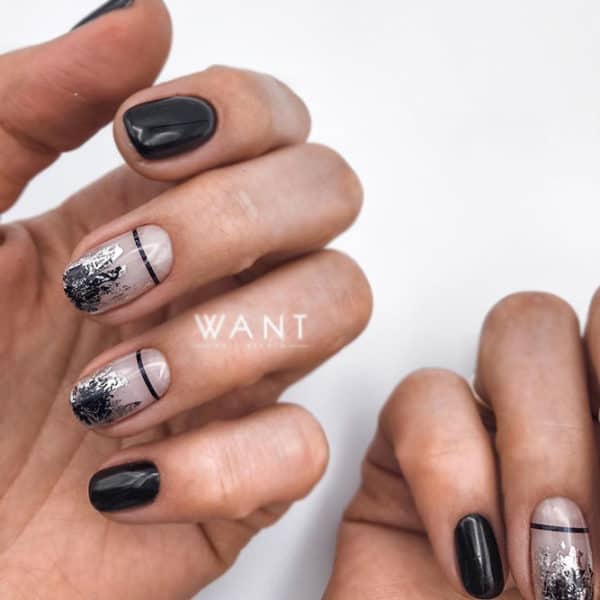 The block nail art is really popular, especially this one in black and negative space. Paint halves of the nails in black and add some dots and rectangles to make them more interesting and stylish.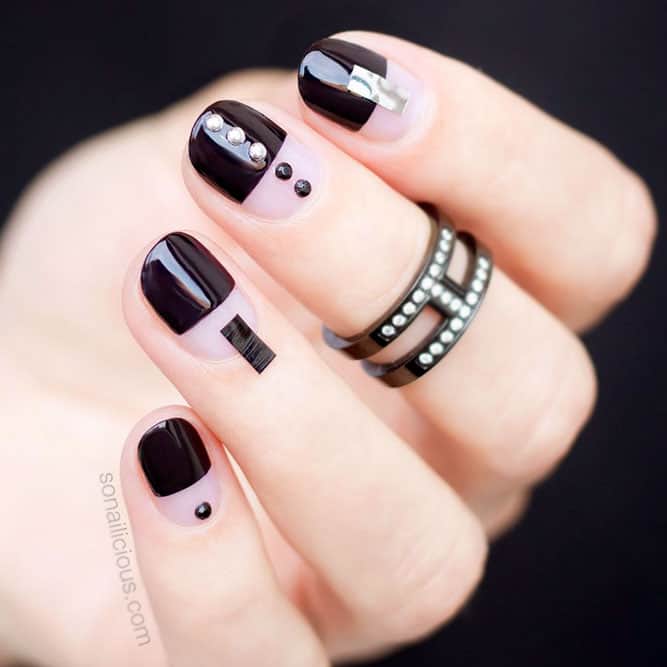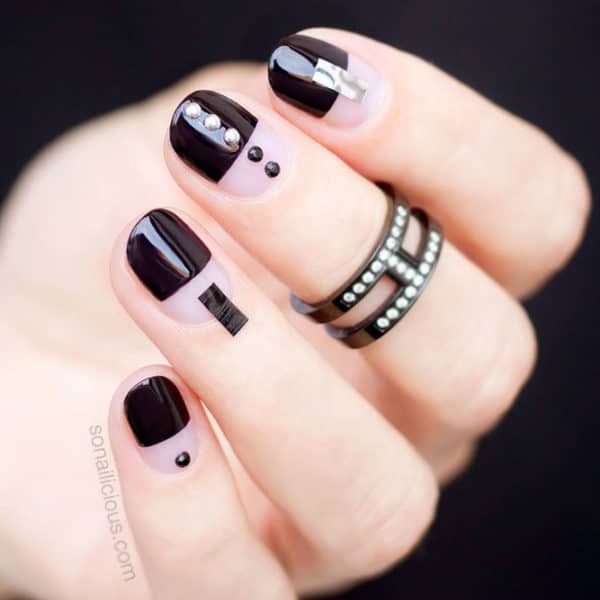 Everyone loves to wear the plaid pattern in fall and winter, so what do you say about a plaid manicure in black and white? Don't over do it cause less is more. Just one plaid nails will be more than enough to make the black manicure super cool and unique.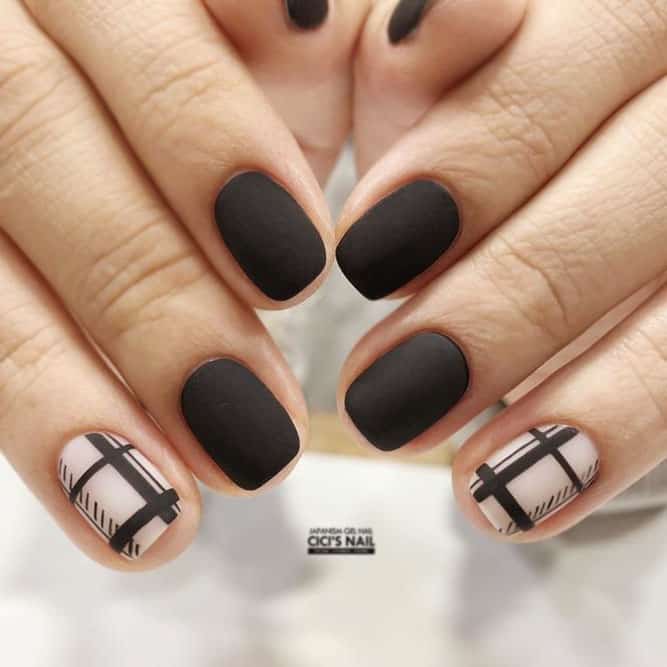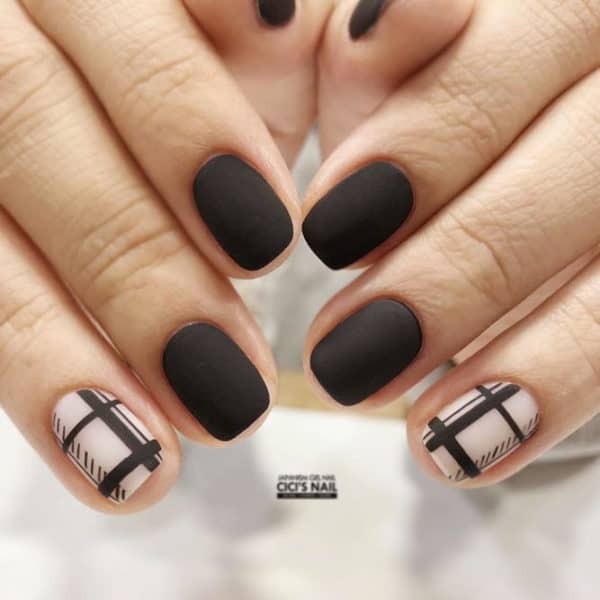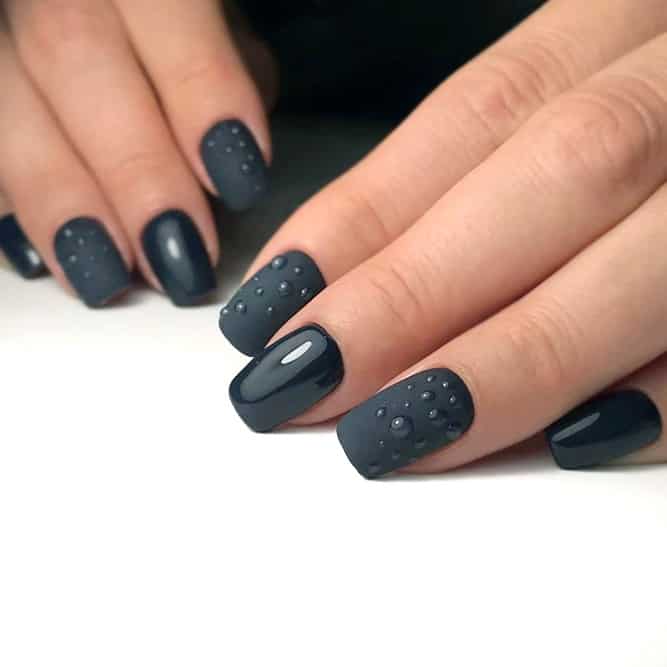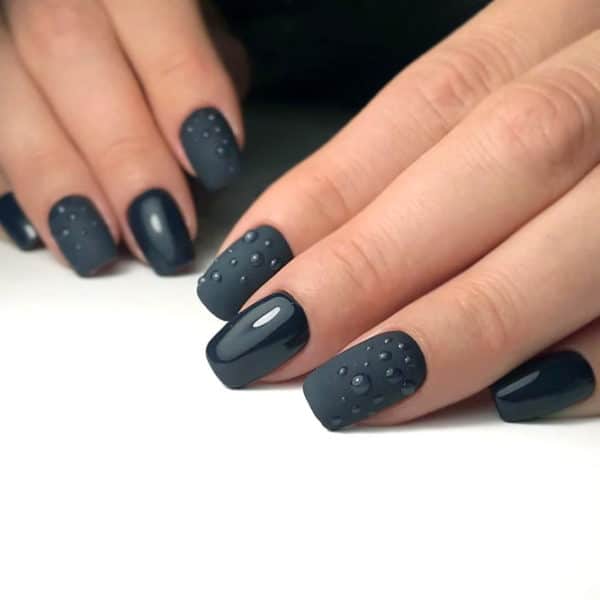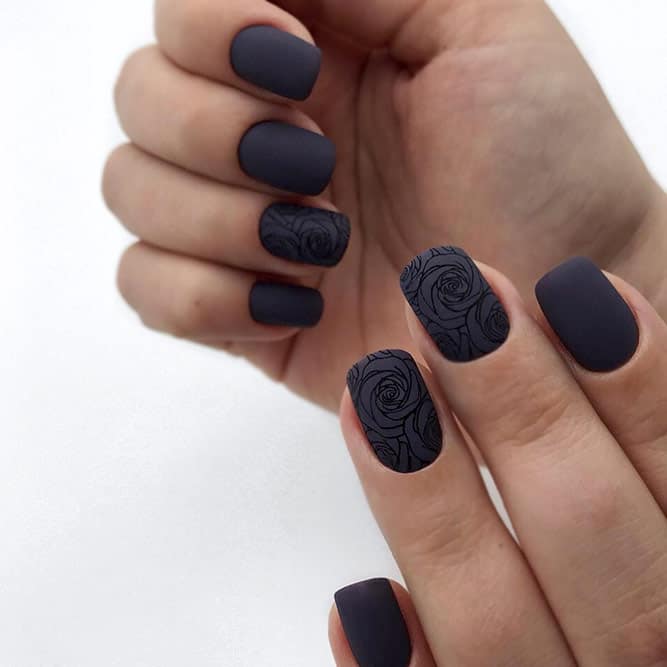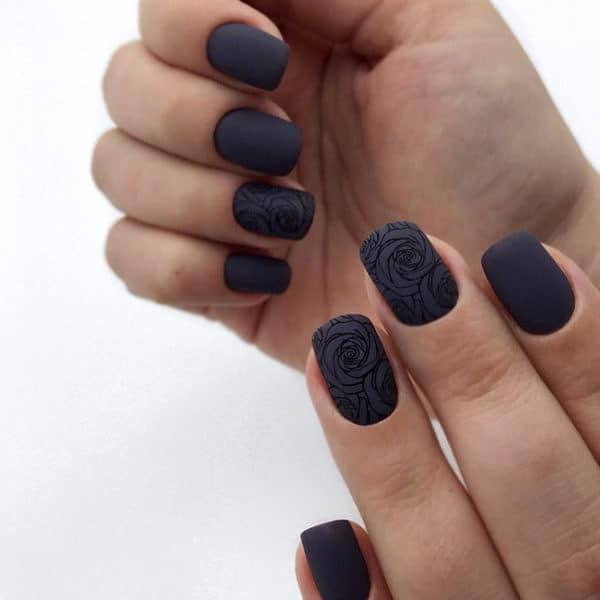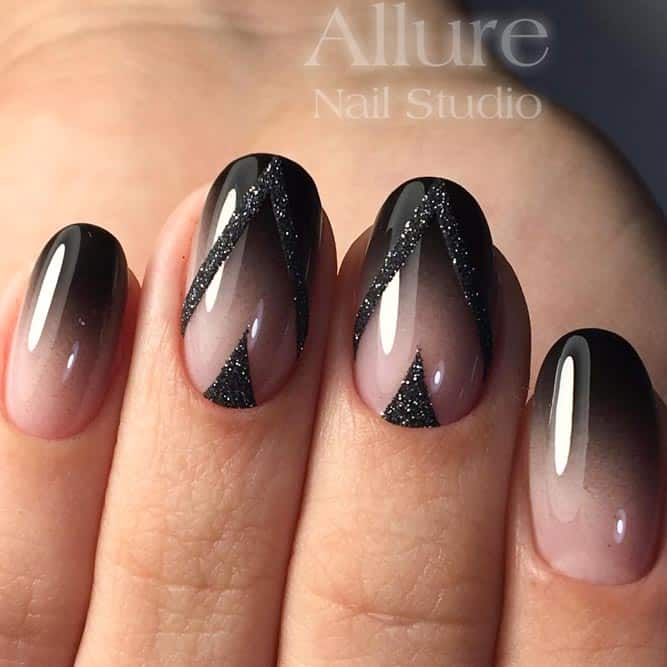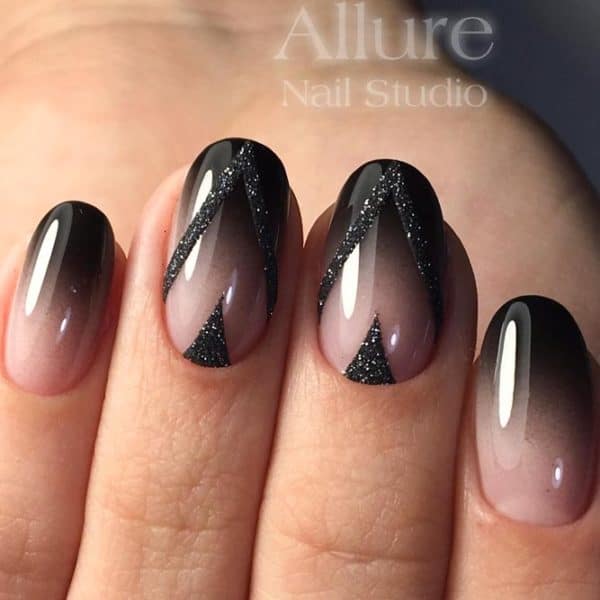 If you want to break the monotony of the black manicure and enliven it a bit with orange and yellow, you should definitely recreate the design below cause it's just perfect for fall.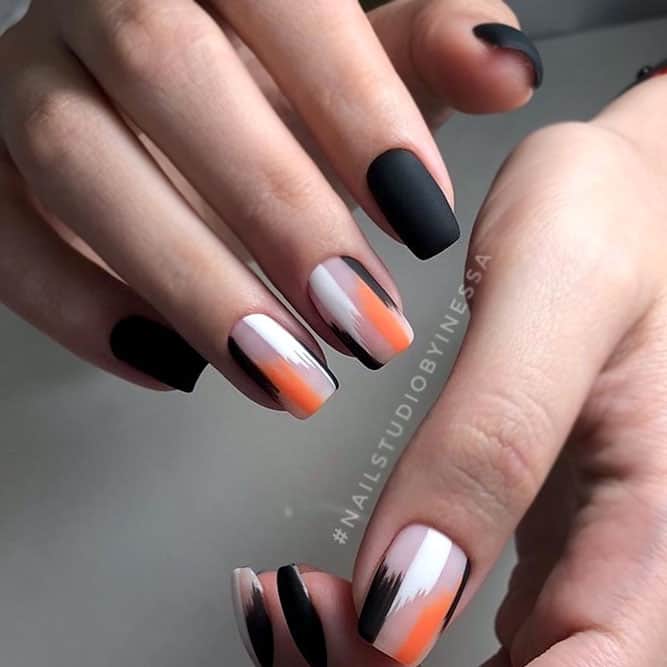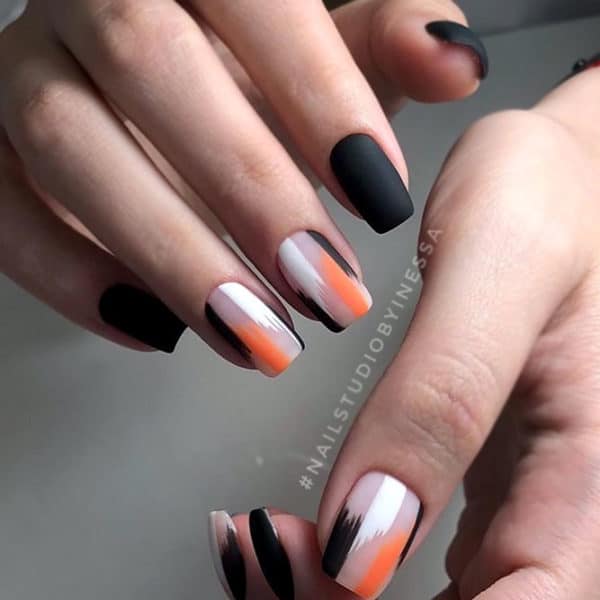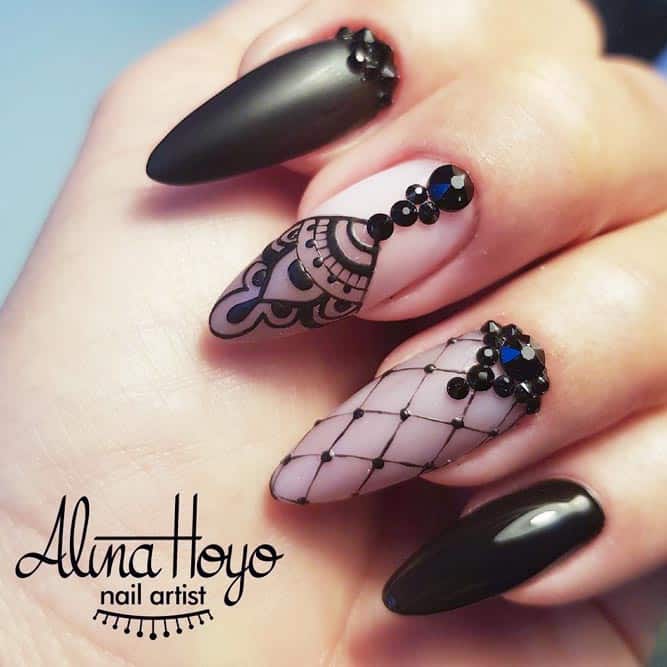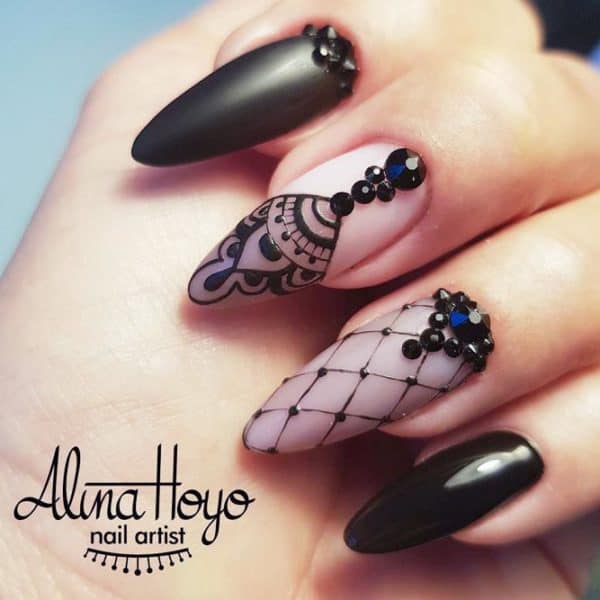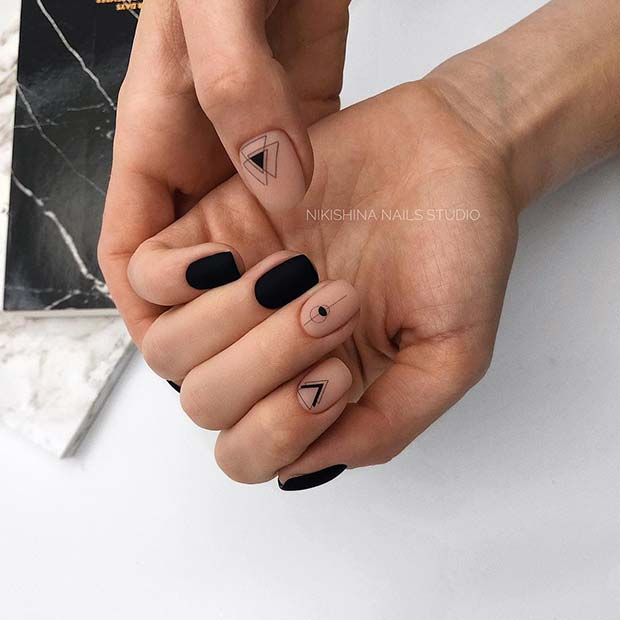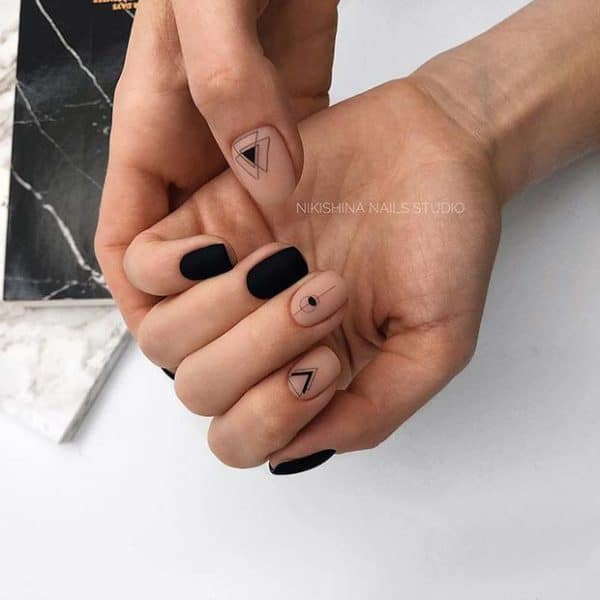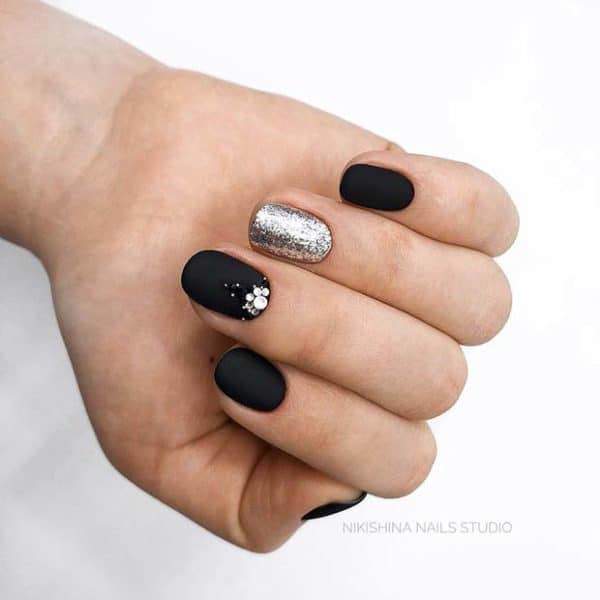 The black manicure doesn't necessarily have to be all black. Feel free to go for a mismatched look with some bright nails as well. Balance to tones to get a final result as you desire!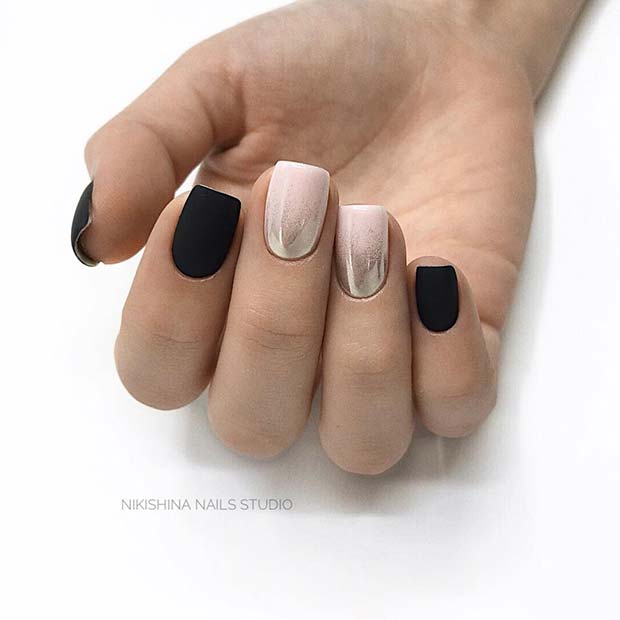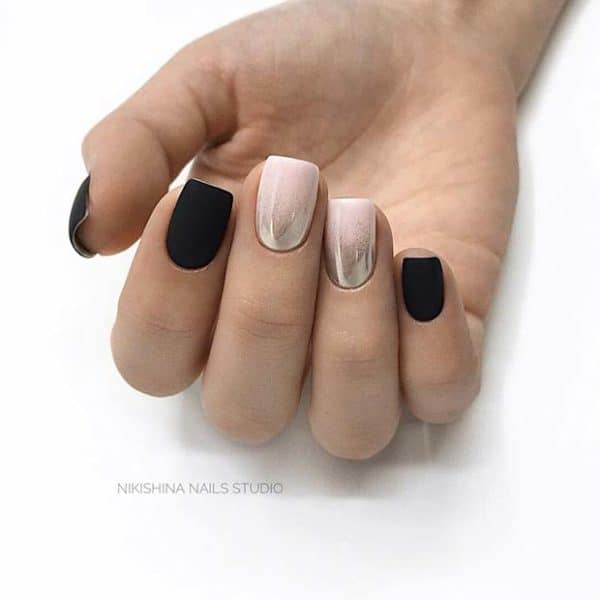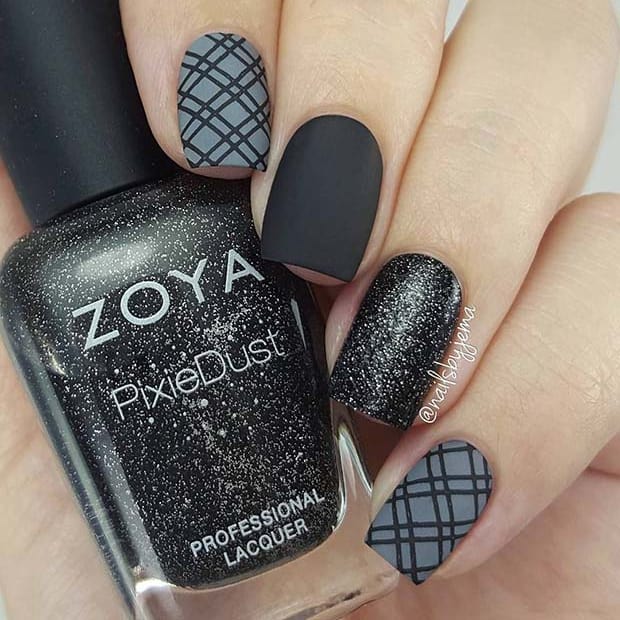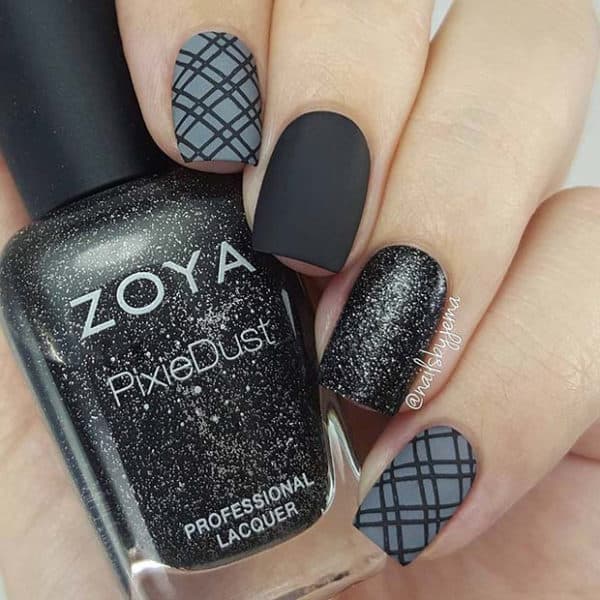 Don't you think that the black manicure ideas are totally stunning?