The history of Christian Louboutin
Christian Louboutin was founded in 1991. Today, it has over 150 shops worldwide. Twelve years after the fashion house launched its iconic signature red bottom brand, in 2003, it introduced its first collection of handbags. They simply felt that is time to expand into a new category: handbags. Today, the brand is selling Christian Louboutin bags in a wide variety from tote bags to cross-body bags. Every next collection is better than the previous one, offering a wide variety of designs that can fit everyone's needs and tastes.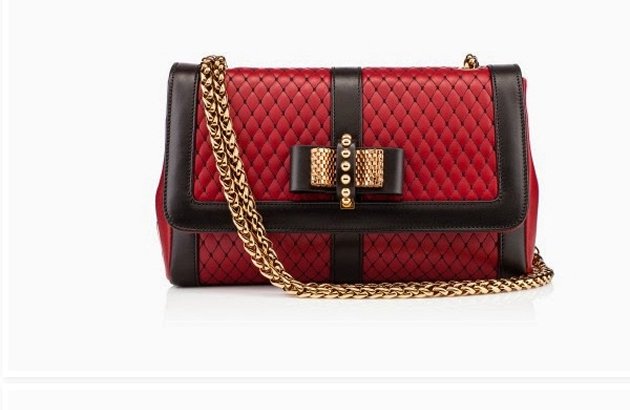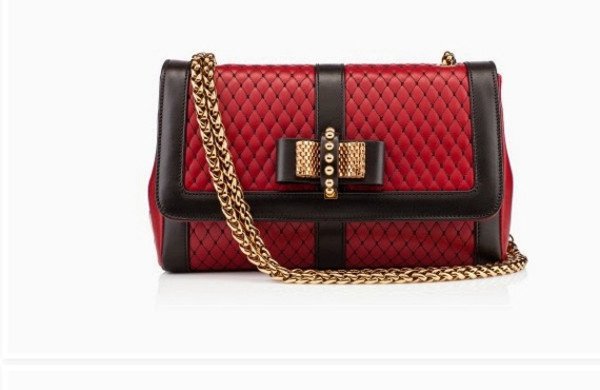 source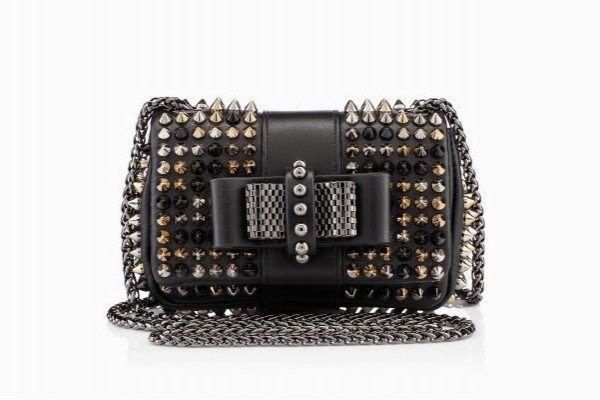 source
The price point of Christian Louboutin bags
Most women could never afford themselves buying a designer handbag. A designer handbag can literally cost you a little fortune. And while the price is all worth it, sometimes priorities don't include designer's bags. For those, who can afford to enrich their closet with a designer bag, we have already shared some of the benefits of investing in one of them.
If you are planning to invest in any Christian Louboutin bags, then you will be surprised to see that the pricing point of the bags starts at $590. Many people expect Christian Louboutin bags to be very expensive. But, actually, the price point is not that high and many women can afford to own a pair of such a luxurious handbags. Christian Louboutin shops often sell out the handbags due to the relatively lower price points for designers' bags. They also make a selection of handbags that you can buy online, so you may need to visit one of their shops if interested in getting your first designer bag from the brand.
Are Christian Louboutin bags worth the price?
They definitely are! Any of the Christian Louboutin bags are made in high quality. The bags are all timeless and will last you literally forever. The attention to the detailing and the leather quality is remarkable. Christian Louboutin as a designer is known for their impeccable designs and edgy looks. The famous Christian Louboutin heels with red soles are proof of this. Handbags made with the signature of the designer are not an exception.
These bags are made to last. Their quality is indisputable. You get your bag now for a price, and it will never lose its worth. If you decide to sell in on the second market of designer bags, it will remain in the same or a little smaller price margin. Another good thing about purchasing a Christian Louboutin handbag is that you can shop online, which is not the case with most handbag fashion brands.
Brand name meaning
Louboutin means "Little Shoes". Women recognize the brand's shoes by their red soles. And, there is nothing that can beat these adorable stilettos under the signature of Christian Louboutin in the world of designer shoes. Christian Louboutin heels mean confidence and power. Women wearing them are full of confidence while walking in them. The shoes themselves are a status symbol of influential women who step with pride and confidence. Christian Louboutin owns the exclusive right to red-sole heels. They are a trademarked sign of the brand.
And while many other handbag designers have specialized in bags, Christian Louboutin has specialized in making high heels. However, the brand is fast growing in new spheres, such as handbags, accessories, and perfumes. And, it is making it successfully!
Its only difference when compared with other bags fashion designers and brands is that Christian Louboutin has only a few styles. Since simplicity is considered to be the highest form of sophistication, the brand has used it in designing the timeless Christian Louboutin bags. All the bags focus on simplicity and don't feature extravagant elements as many others do. With the less is more rule in mind, the brand is creating the simple and at the same time most delicate Christian Louboutin bags ever.
There is nothing that a woman could wish more than pairing her red sole heels with a matching Christian Louboutin bag. If you can afford yourself investing in some Louboutins and a Christian Louboutin bag then you are a lucky one. You can be sure that both products will last you forever. And, you will surely attract many jealous glances from women wherever you appear wearing your beauties.
Final thoughts on the Christian Louboutin bags
To summarize, every woman who can afford should invest in a Christian Louboutin handbag. They are all worth the price you pay for them. Christian Louboutin bags are unique and with delicate designs. If you are looking for these features when shopping for a handbag, then don't think twice and get your one. Most women enjoy wearing accessories, especially bags that are unique. And, when it comes to Christian Louboutin bags you can be completely sure of their uniqueness and perfection. As we said before, Christian Louboutin's handbags are all quality-made so will last you forever. They never lose their value, so you can always resell them on the secondary market of designer handbags.