School is about to start or has already started depending on which spot on Earth you are located. I thought that it would be nice to share with you some inspiring manicure ideas to welcome the school year properly. The Cute Back To School Manicure Ideas That You Would Like To Recreate are really playful and eye-catching. If you are looking for a nail design that will bring colors to your lives, here you will find it!
This is a cool way to do something fun with the school motifs on your nails, isn't it? Have you already done a manicure like these? They are quite versatile and I believe that every single one of you would be able to find something that will match your taste. You will be seeing lots of pencils, crayons, blackboards and many more in some really pretty combinations.
If you are looking for something different, check out the metallic nails ideas and the watercolor nails designs. It's good to change things a bit from time to time, so I believe that you will find them interesting too!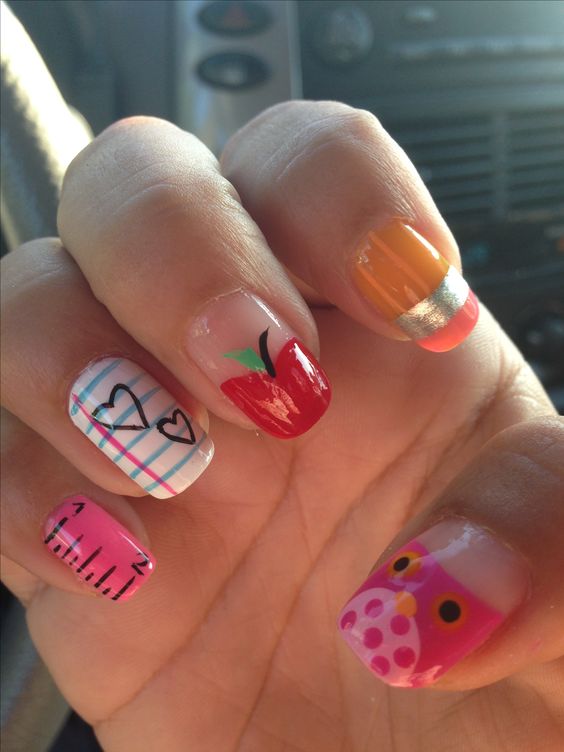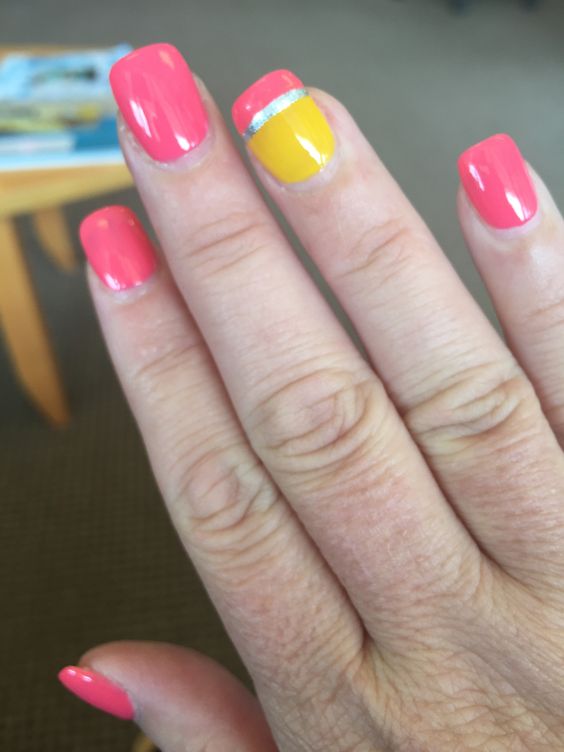 The French manicure is such a classic manicure and both girls and women of all ages love it. If you want to add it a school-y feel, paint lines of a notebook on one nails and add a red apple as well.
Are crayons your favorite school tool ever? If yes, they deserve a special place in your manicure collection. They are such a nice way to add colors to your mani. How do you like it?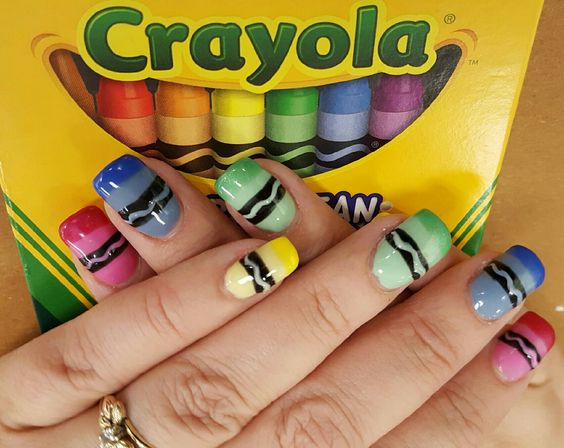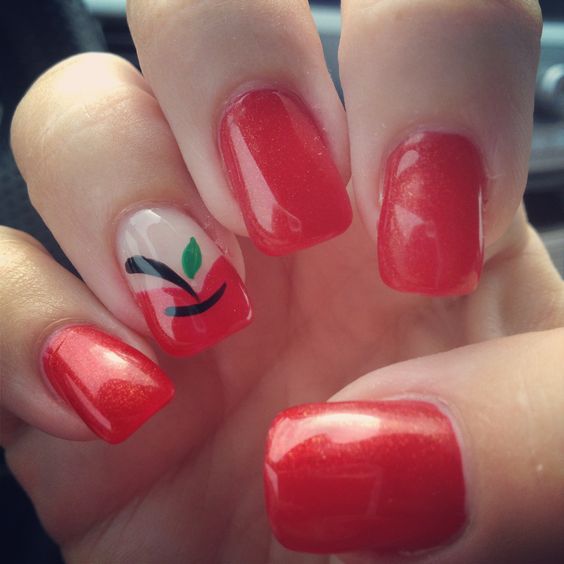 The mismatched nails designs are the best thing ever. They give you the chance to add as much things as you like in just one manicure. Make sure the things are matching somehow in style and color in order not to overdo it.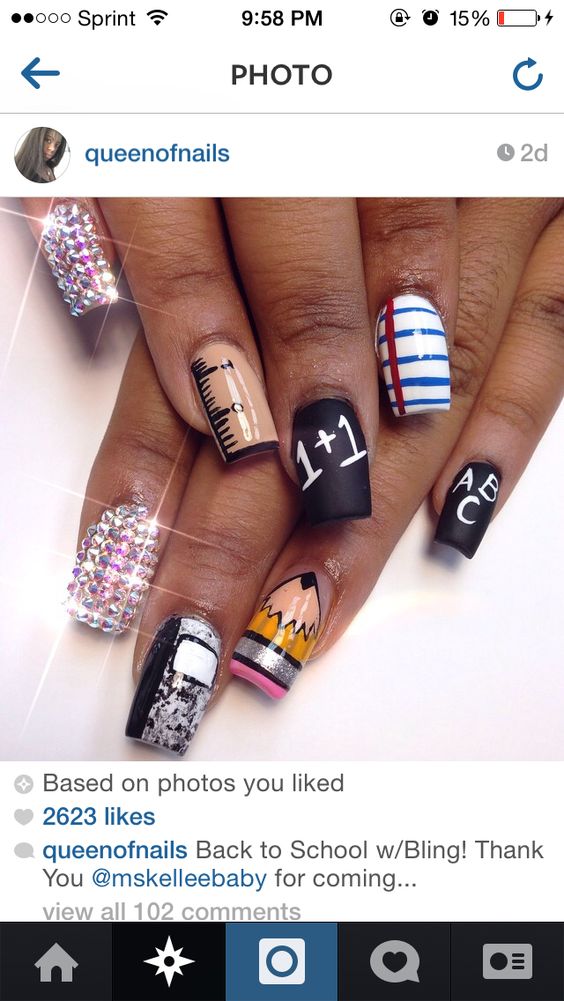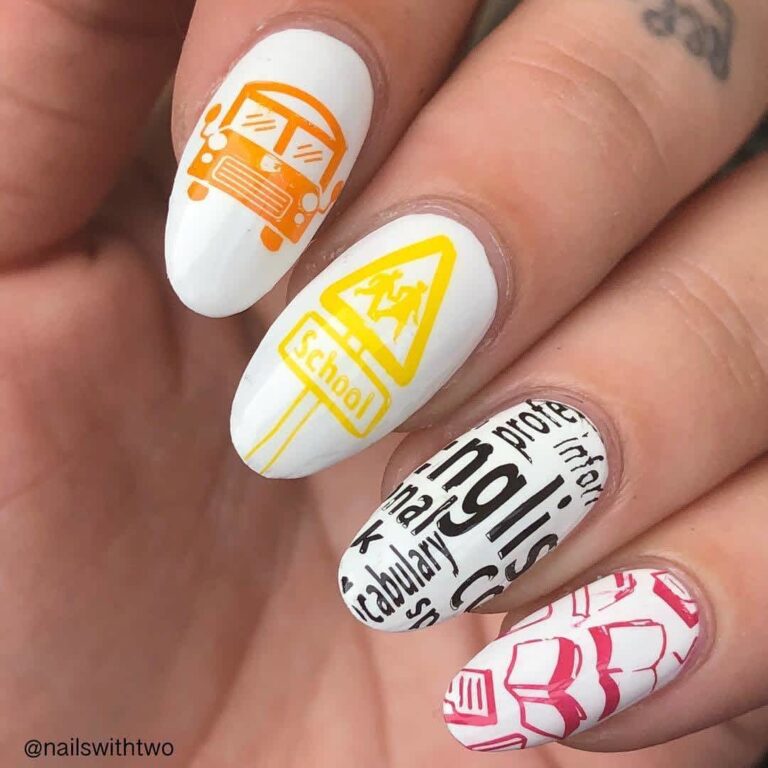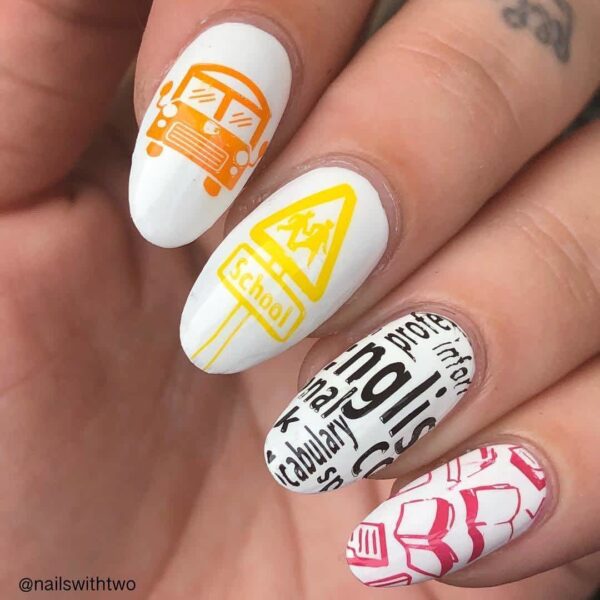 Were you looking for something simple and subtle? Here it is! Paint your nails in a beige color or other natural hues and add just one school motif on a single nail. In this case it's an apple. It's so undemanding yet beautiful.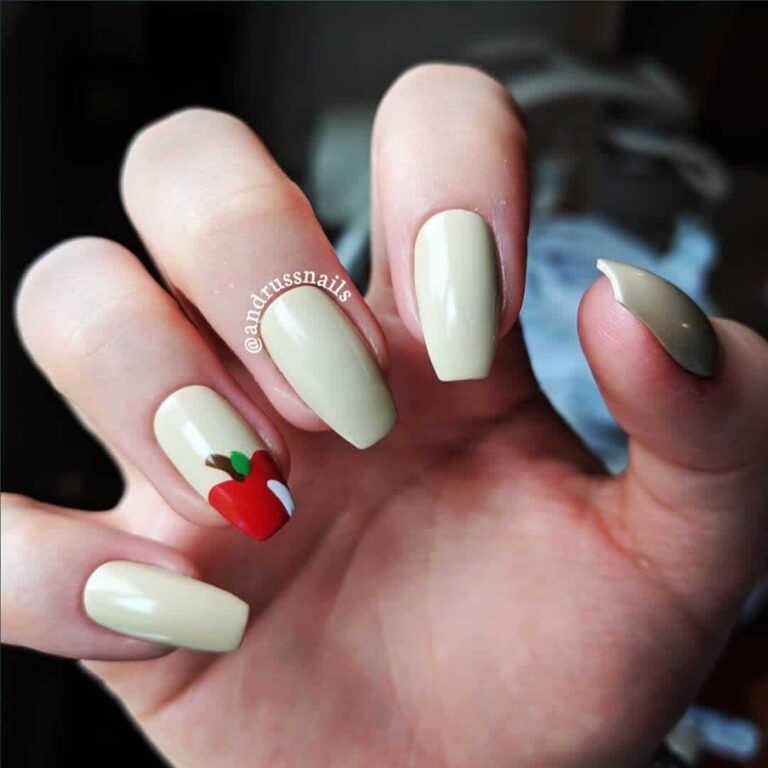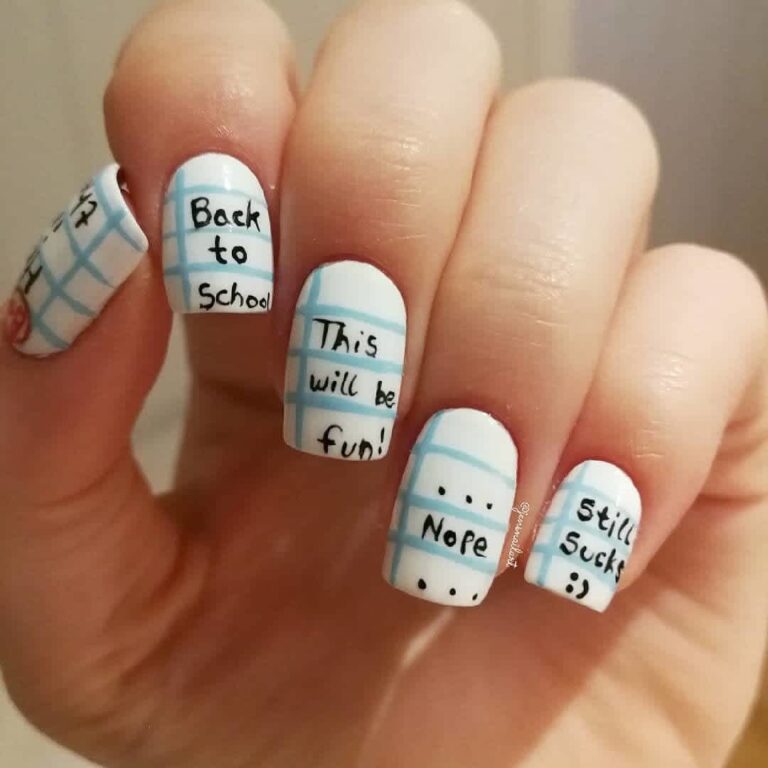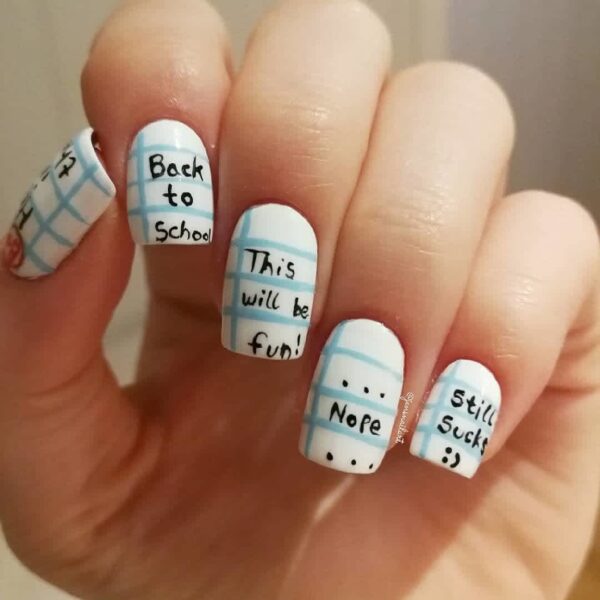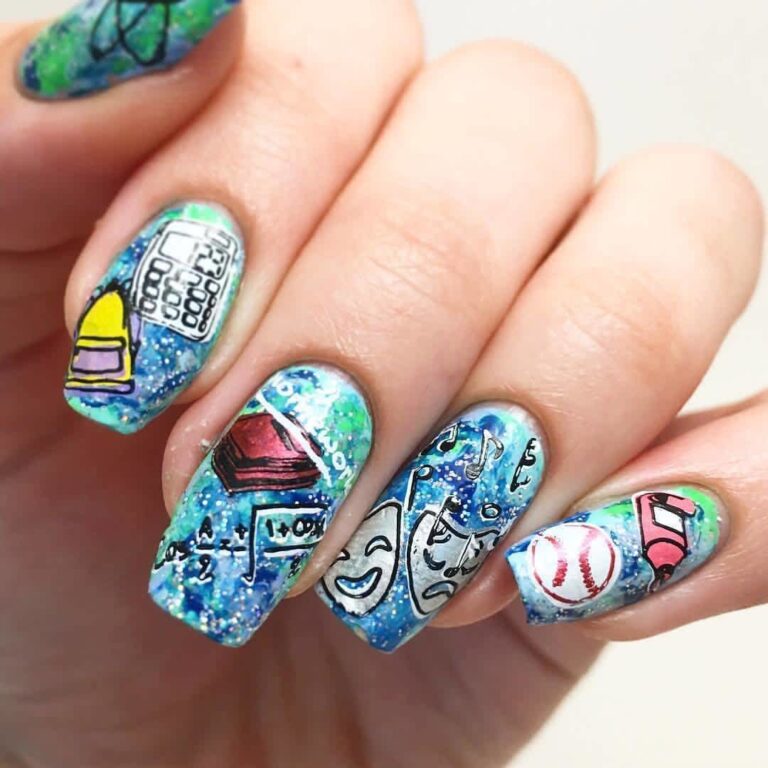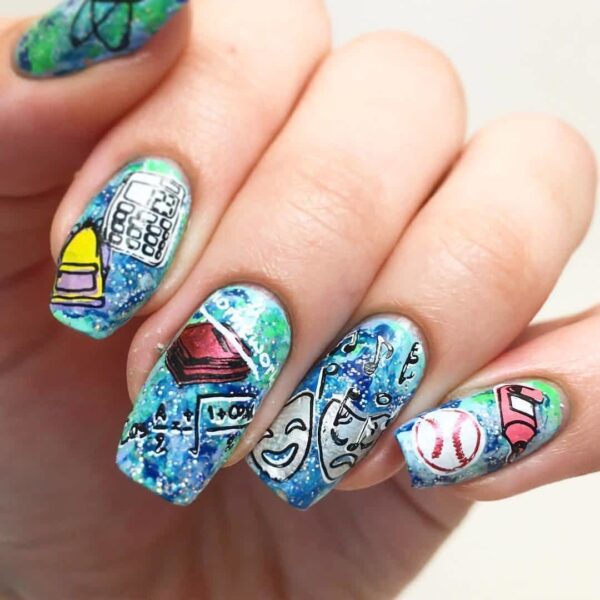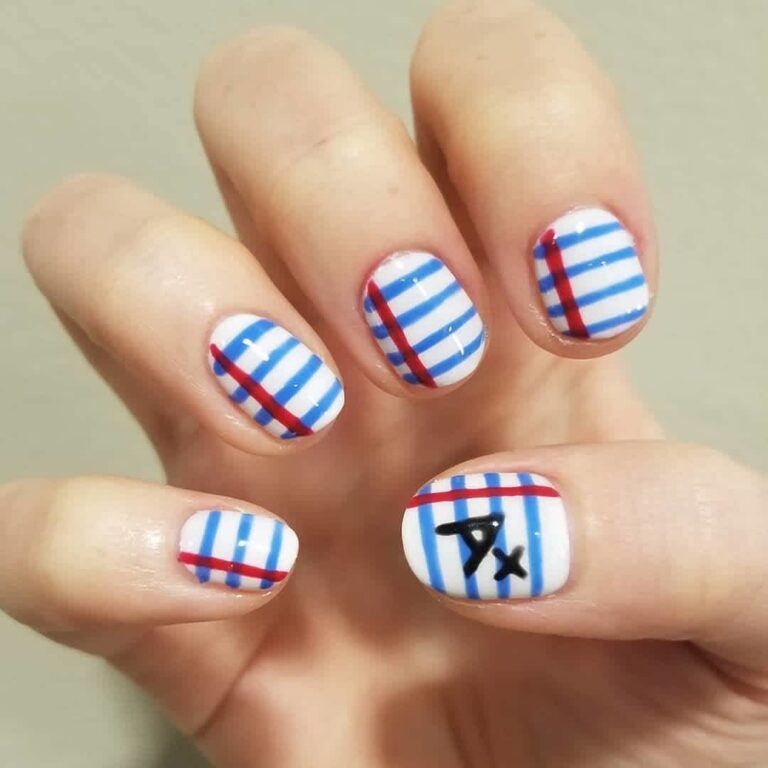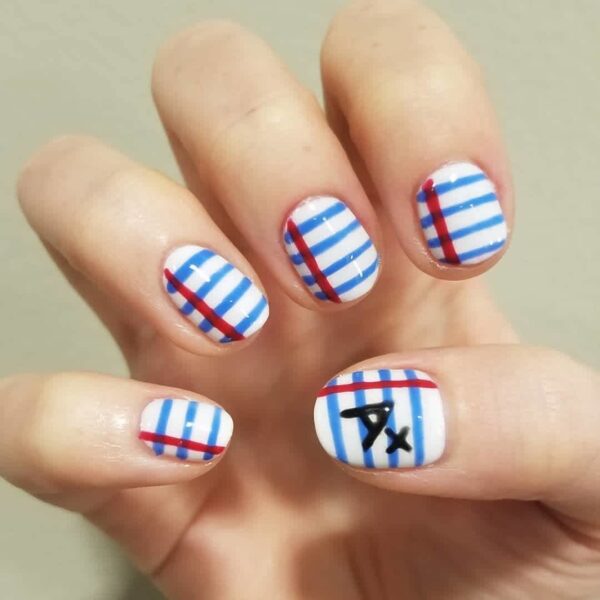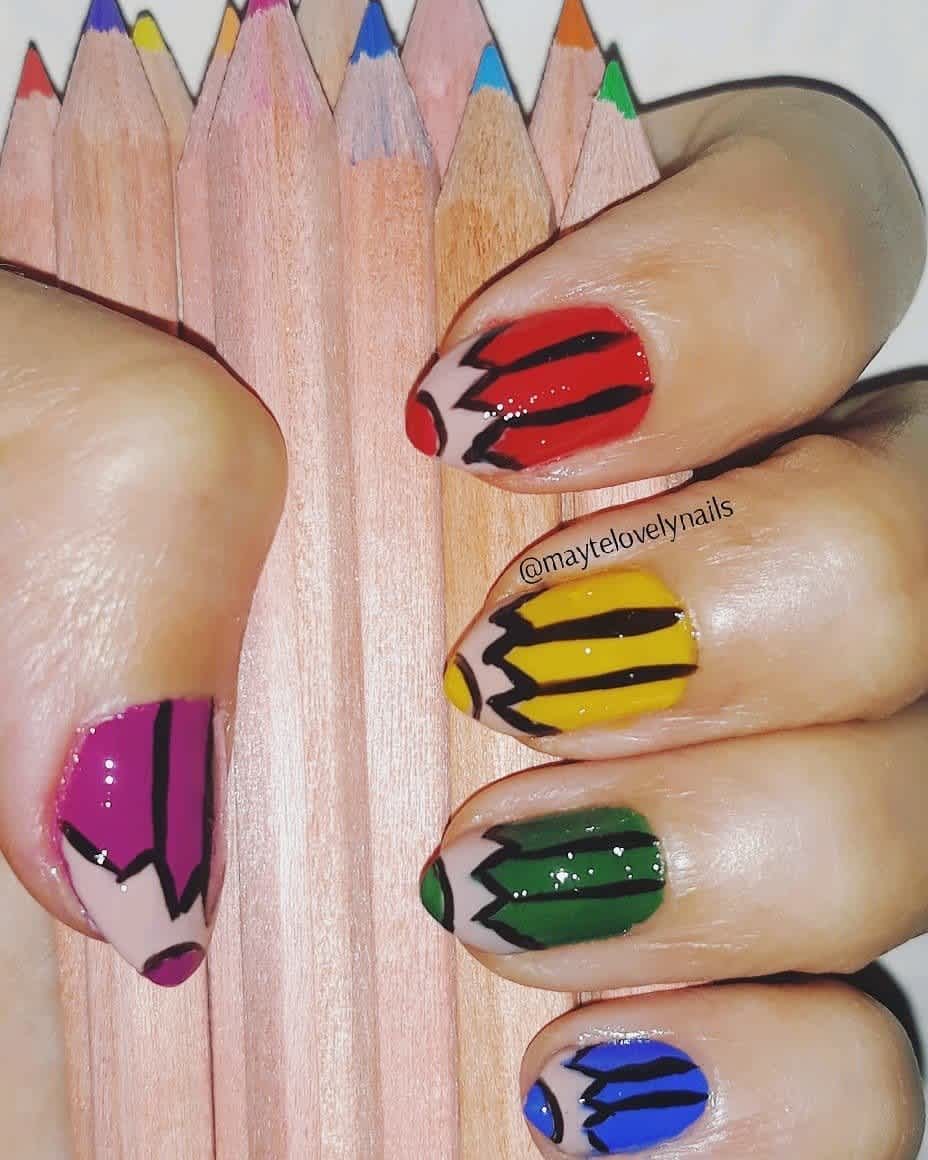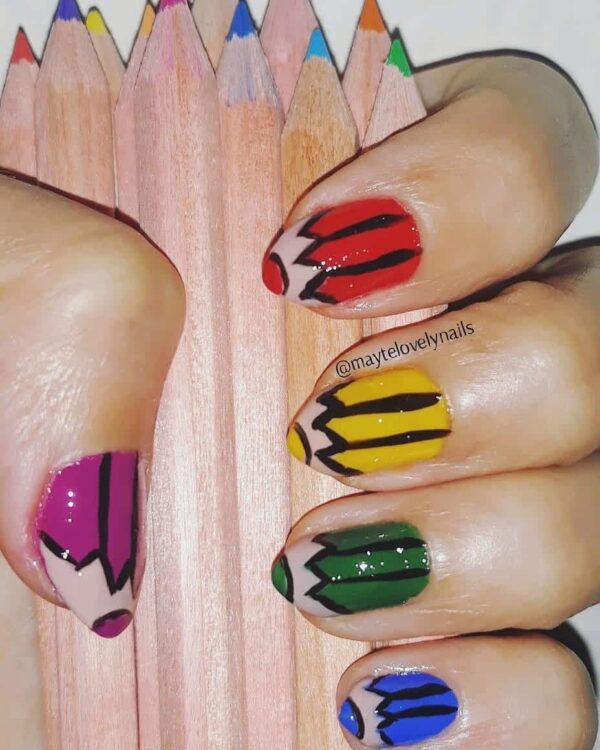 Have you been a fan of the ombre technique for a while? You should try and do it with black and turn your nails into a blackboard.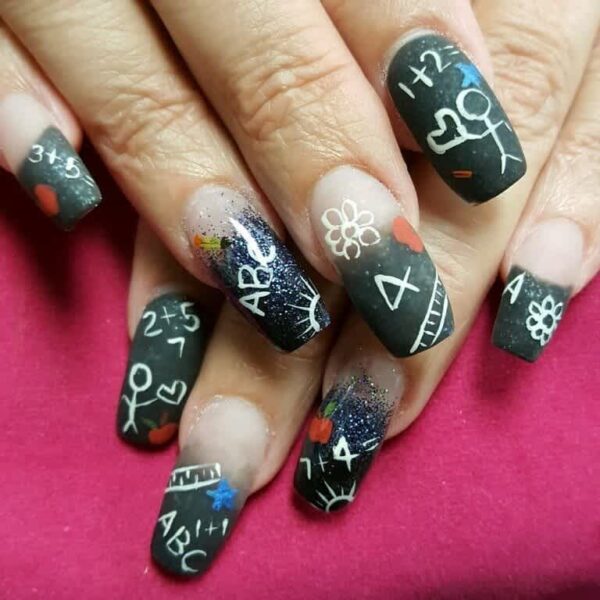 Have you made your picks already? I'd love to hear from you, so make sure that you keep me posted in the comments below!