As your mood changes for different things it changes for your manicure as well. While at some points you are interested in subtle and minimal nails designs, other times you want something bold and dramatic. If you are now at the point when you want everyone to notice your nails, stay tuned and see the eye-catching manicures that I have gathered for you. These bright and shiny nails are going to grab everyone's attention and you are going to love them all cause they are the perfect finishing touch to your stylish outfits. They are going to complete your looks and make you feel more confident and modern. Check out the Impressive Metallic Nails That Will Make You Look Glamorous and see which designs you are going to like the best. And let's admit it, life is to short to have boring manicure, so embrace these striking nails designs as soon as possible!
Do you need some more inspiration for refreshing your manicure? See some beautiful ways to style your animal print manicure and some mind-blowing abstract nails designs that will boost your creativity. Don't limit yourselves just to one manicure trend and try different things regularly!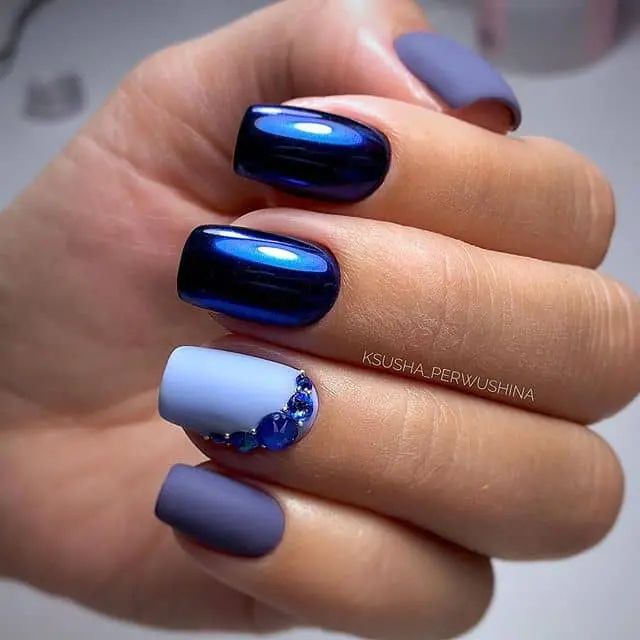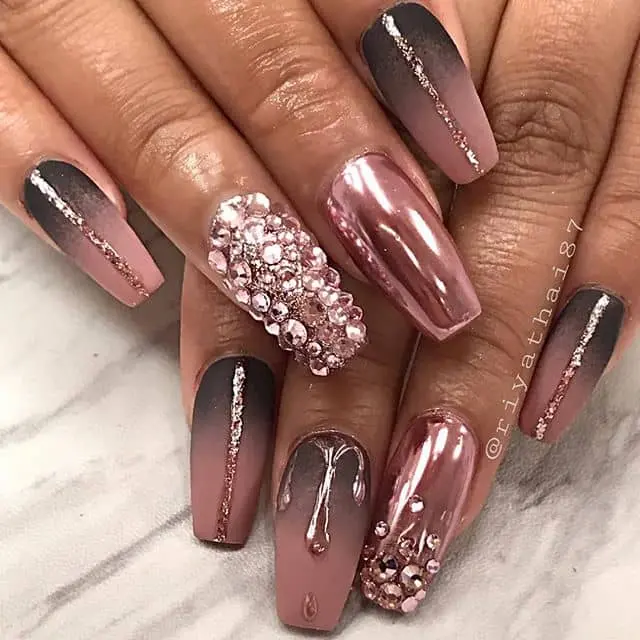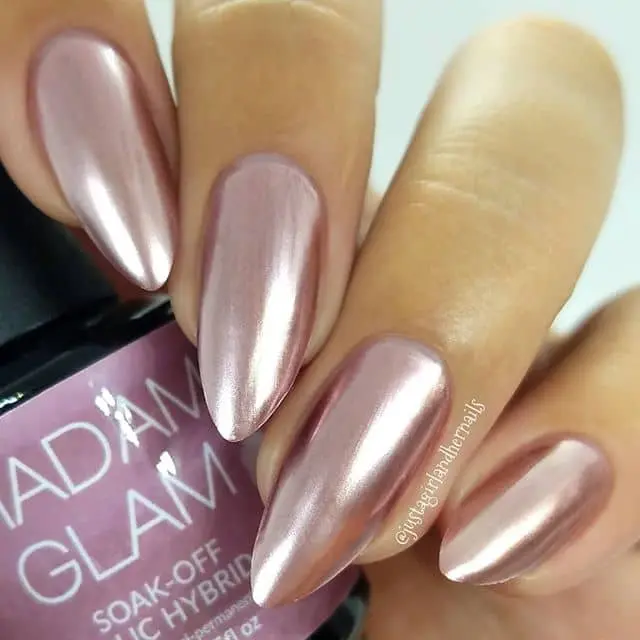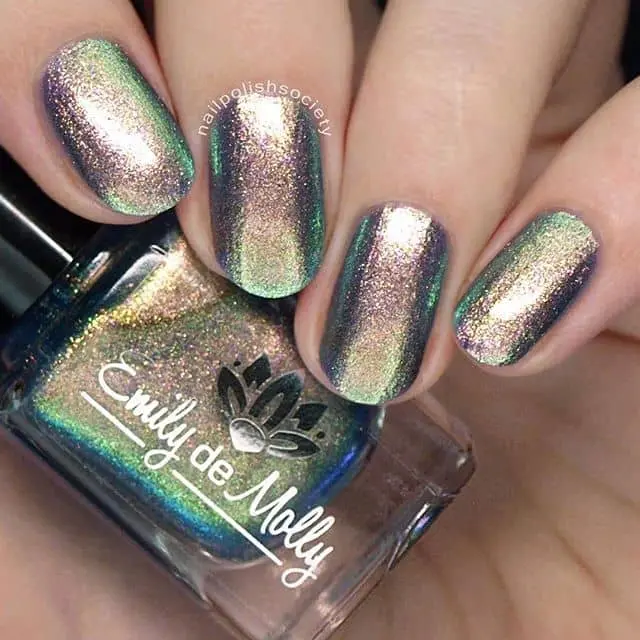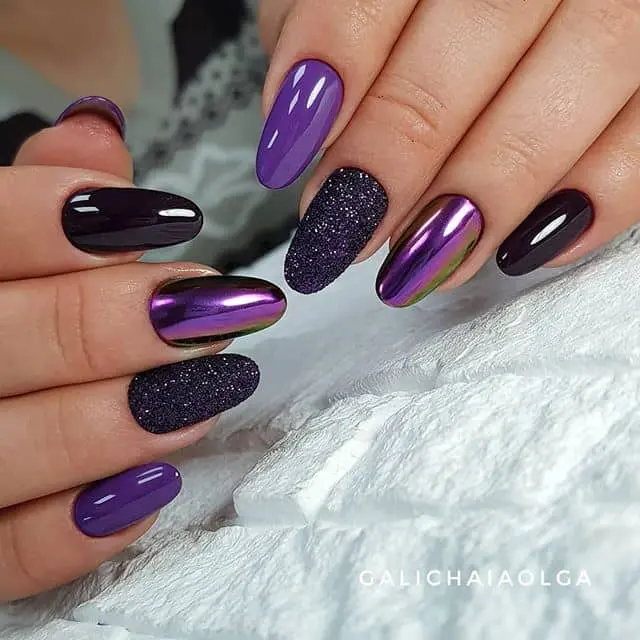 Although the metallic nails are eye-catching themselves, you can never get enough of other details that will make your manicure more astonishing. What do you say about adding some extra zircons to it?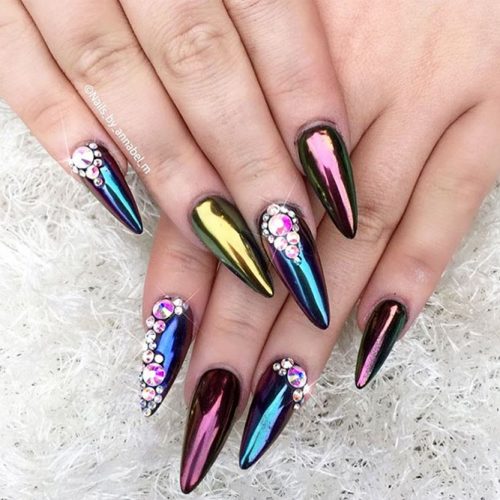 Metallic nails work great for any nail length and shape, so whether you have short or long, oval, almond, ballerina, square or stiletto nails, the metallic nails polish will look great on you for sure.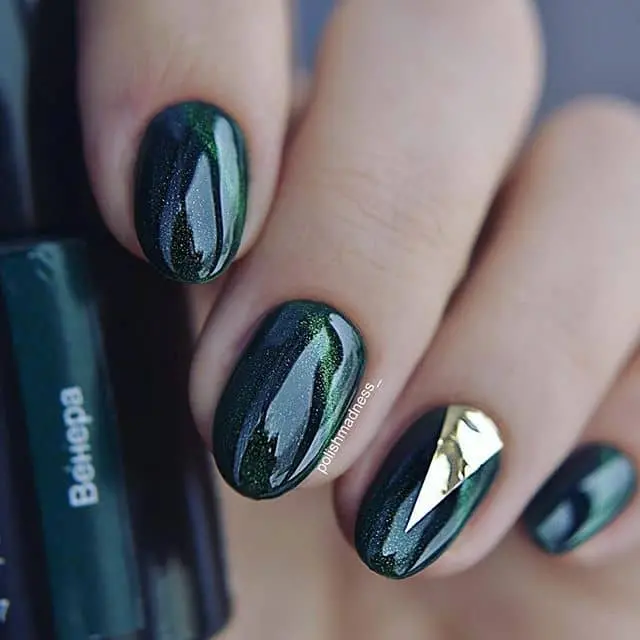 Springtime is perfect for some gentle, vibrant and playful hues, but dark ones are totally OK too. These nails are made to make a statement, so everything is acceptable. Which metallic hue would you like to see on your nails soon?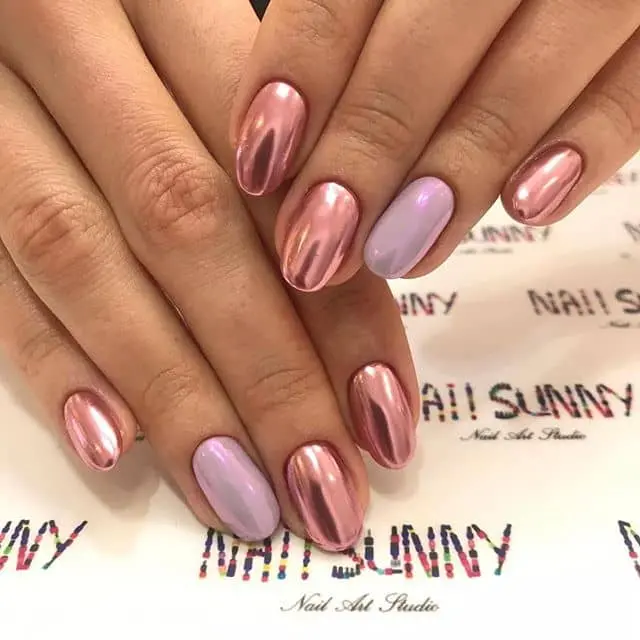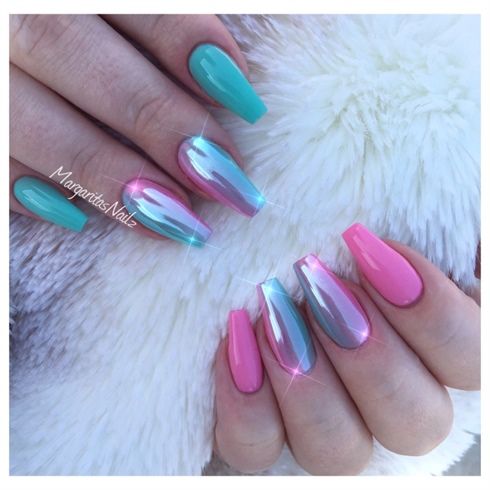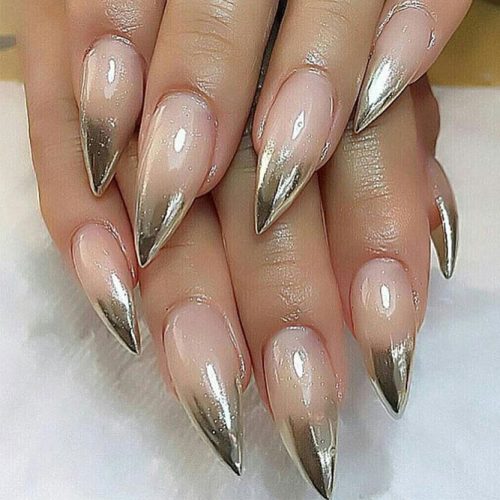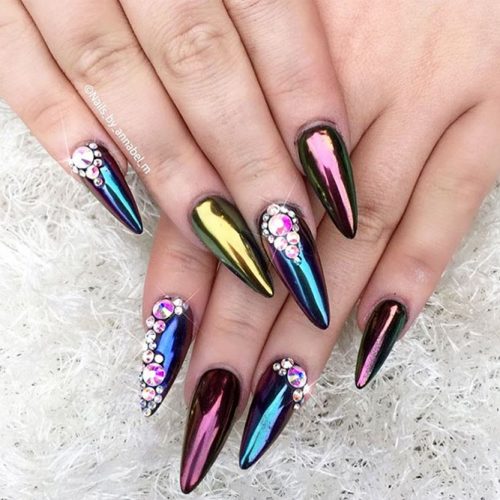 Caviar nails in combination with metallic nails is the real deal. This is such an amazing pair that will make everyone say wow. If you have a special occasion coming soon this is definitely the manicure that you should go for.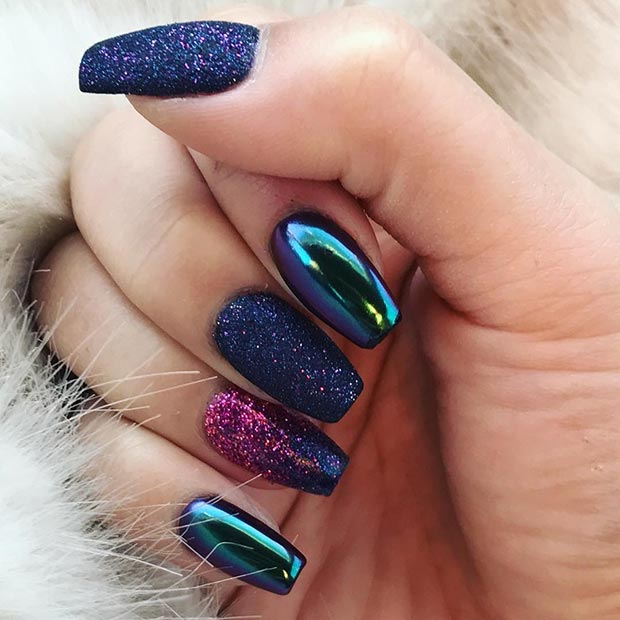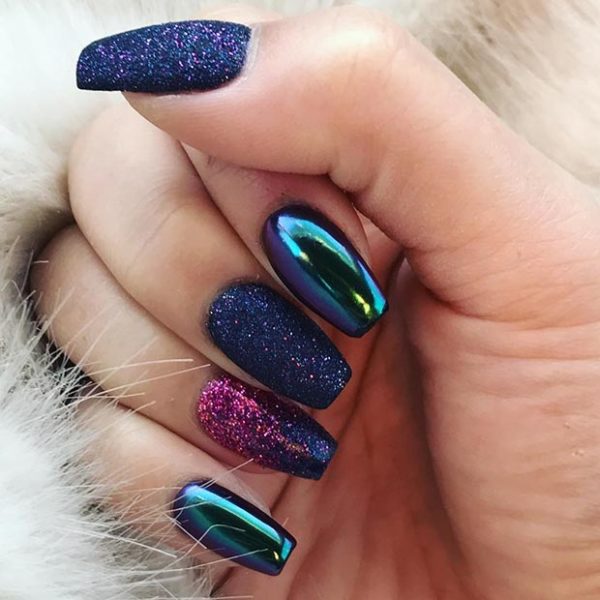 If you want to keep things to the minimum but still embrace the metallic trend, paint your nails in a beige tone and paint one nail on each hand in metallic rose gold.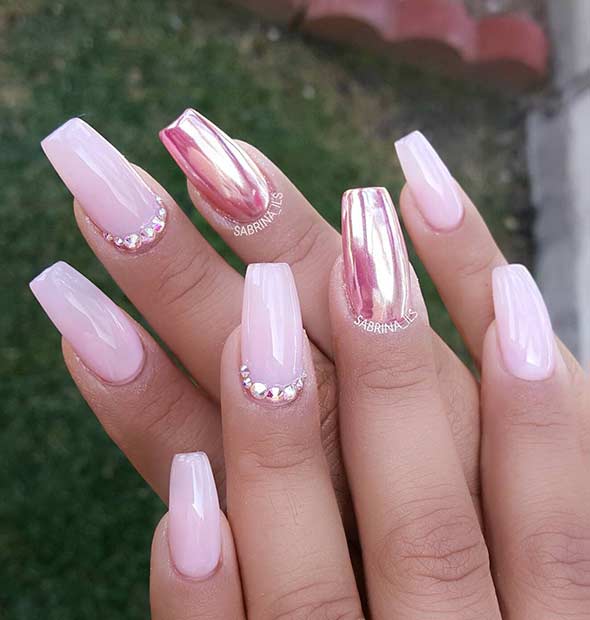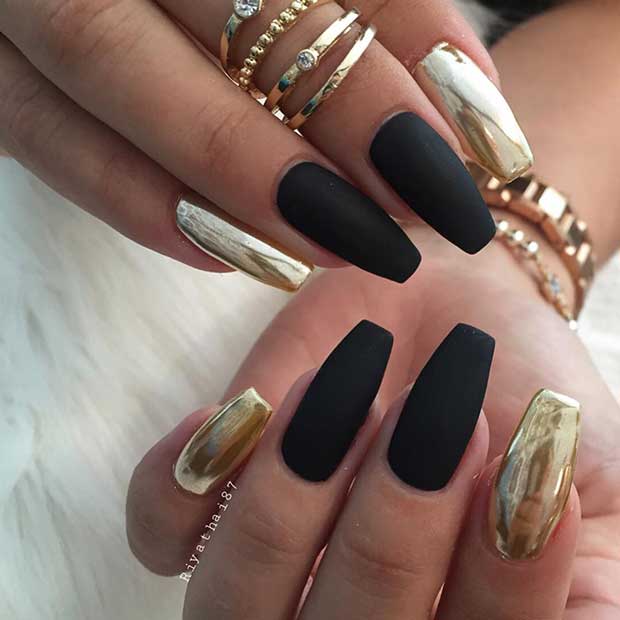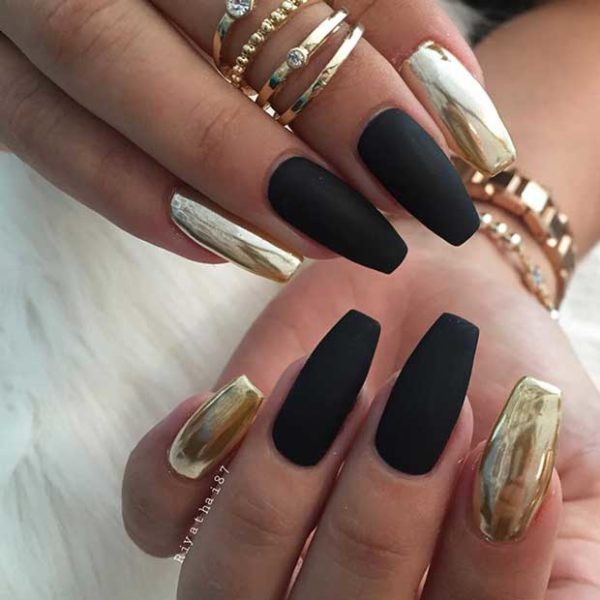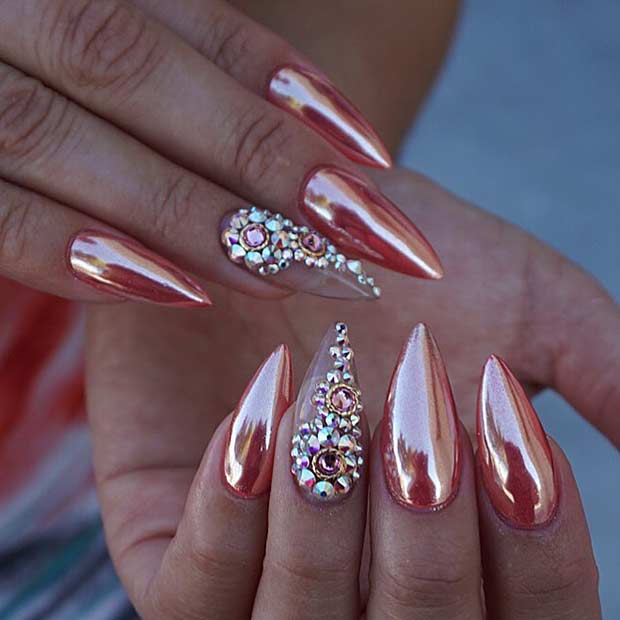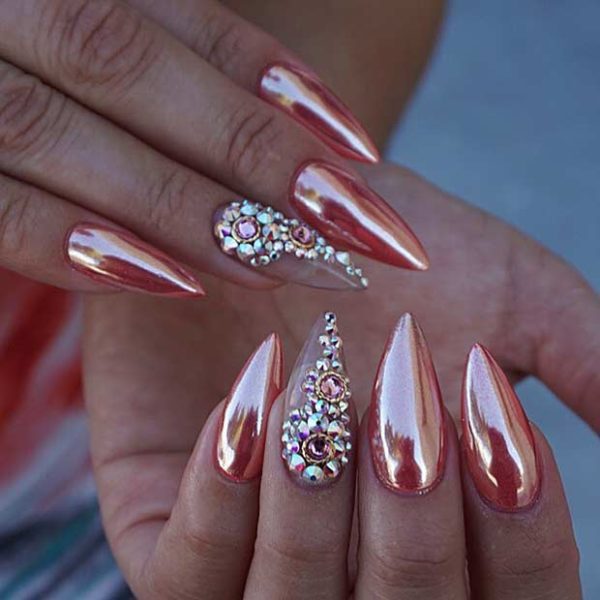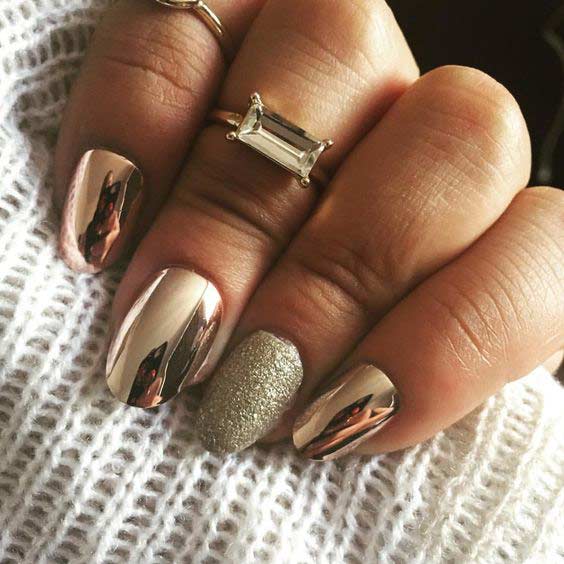 Which is the manicure design that you would like to recreate first?