There are some people who are allergic to the animal print and can't think about wearing clothes and having manicures in it. Personally, I'm not a big fan of this print either, but there are some stylish manicure ideas that really got my attention and I'm even considering about copying some of the designs. In this article I will show you some Beautiful Ways To Style Your Animal Print Manicure and make it chic and sophisticated. They are nothing like the regular animal print manicures, so stay tuned and scroll down. If you need some extra inspiration then you definitely need to see the classy plaid manicure ideas that will give you a warm and cozy look and the stunning matte nails that will impress you. All of these ideas will boost your imagination and will help you give a wonderful look to your mani. Take your nails designs to a completely different level thanks to these eye-catching ideas.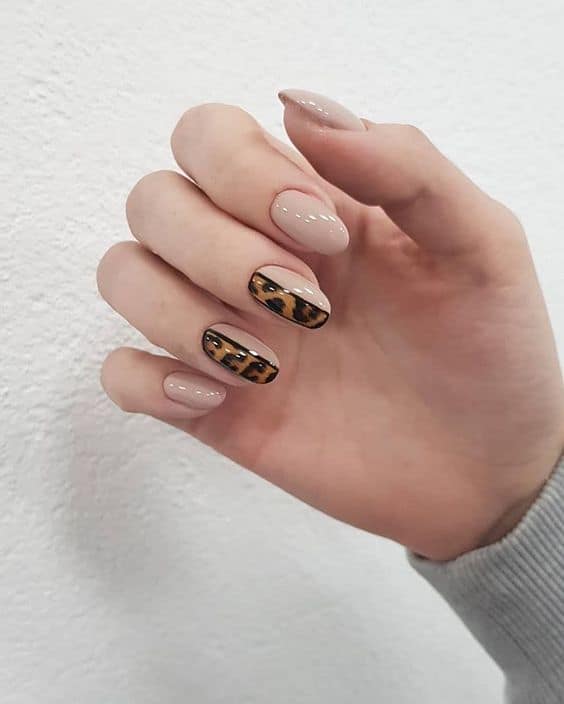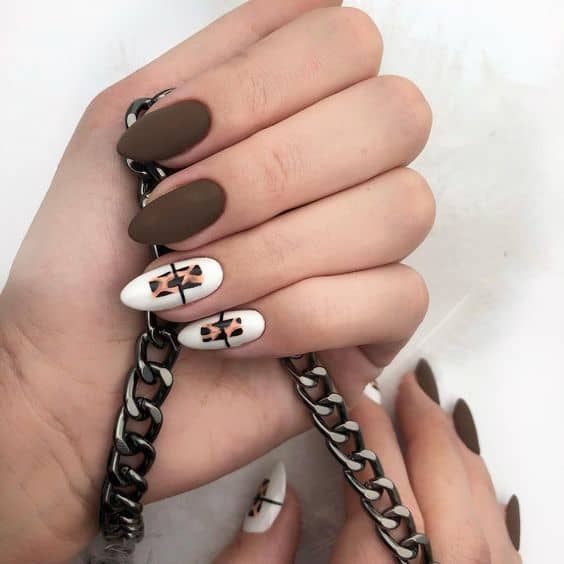 The mismatched animal print designs are really fun and interesting. Every nail is decorated in a different way which makes the whole manicure unique and so pretty.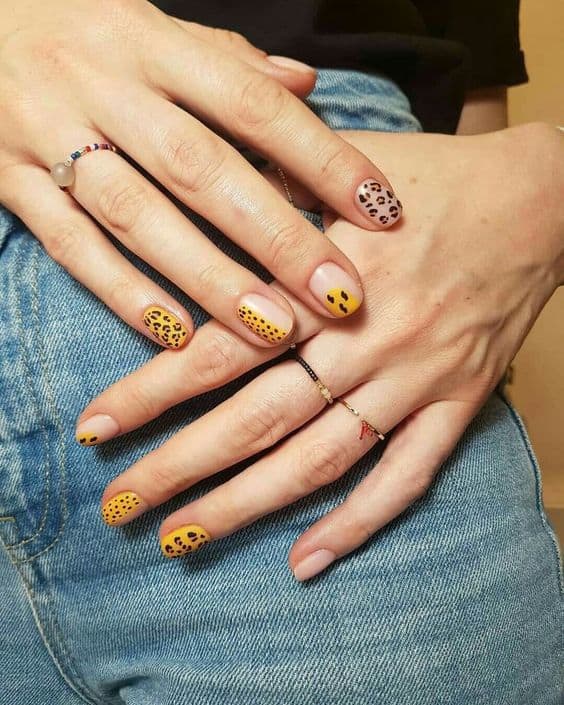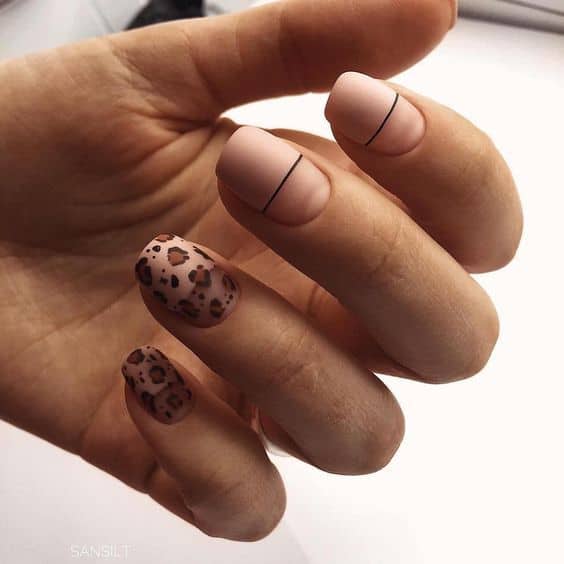 Color blocking and animal print are one amazing combination which is super modern and trendy. Pick the colors you like the best and give this design a try.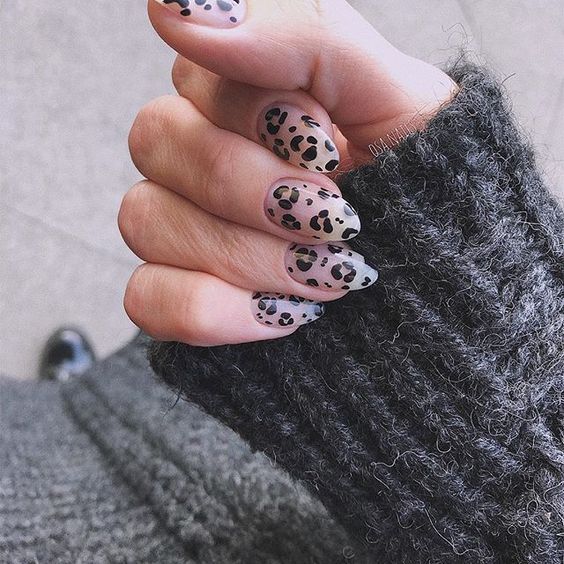 Do you wish to have a minimal nails design that will be spectacular at the same time? I have the perfect idea for you! Paint your nails in white, add a black horizontal line and just one square filled with animal print on one nail. What do you think about it?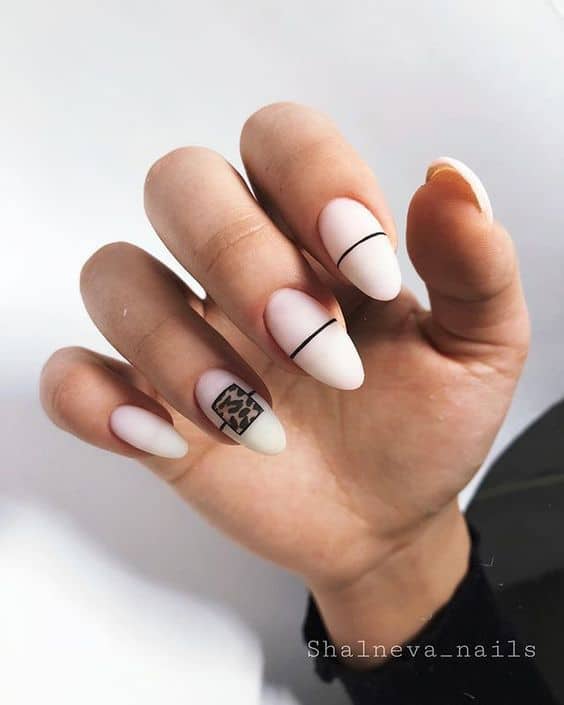 The beige hue is a classy one that can never get your manicure wrong, and the animal print in this color scheme looks adorable. It's hard not to like it, don't you think?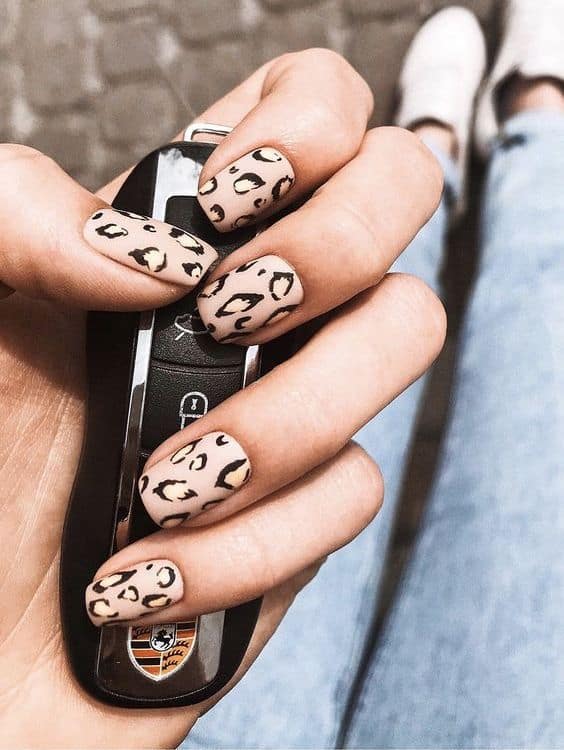 If you are in love with the stiletto nails and you are looking for a design that will put all eyes on your mani, then you definitely need to check out the nails below. The combination of colors and patterns is more than stunning!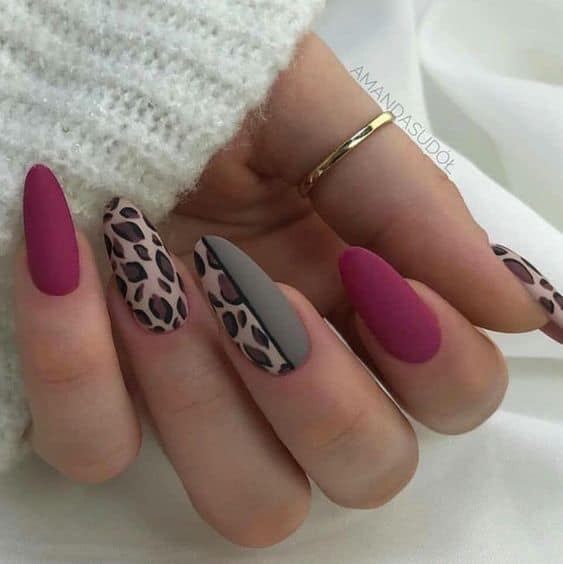 The cow print is a hot trend at the moment, so skip the leopard and the cheetah print and try something different this time.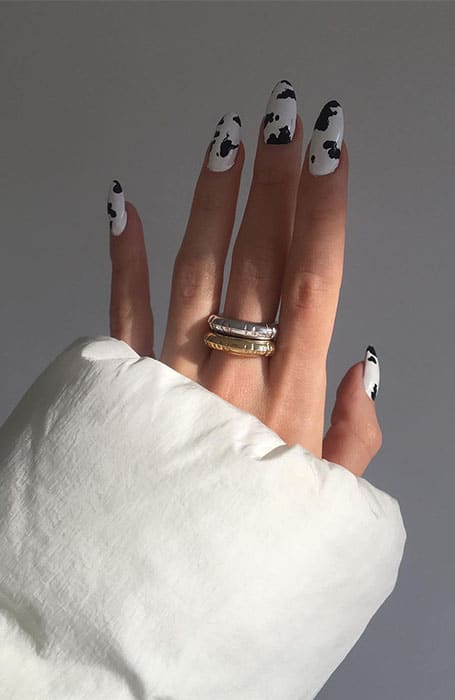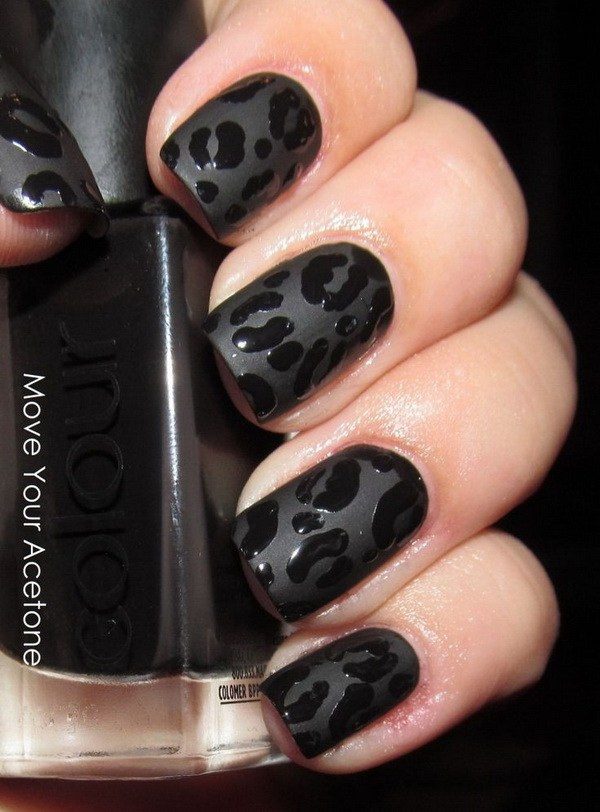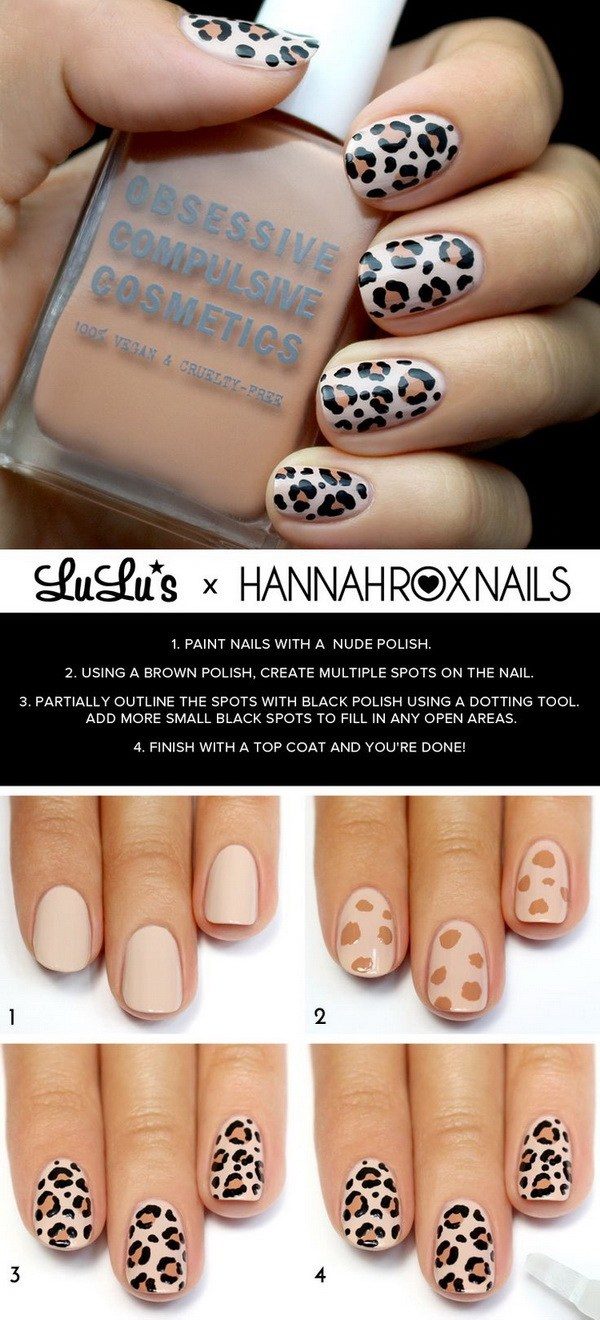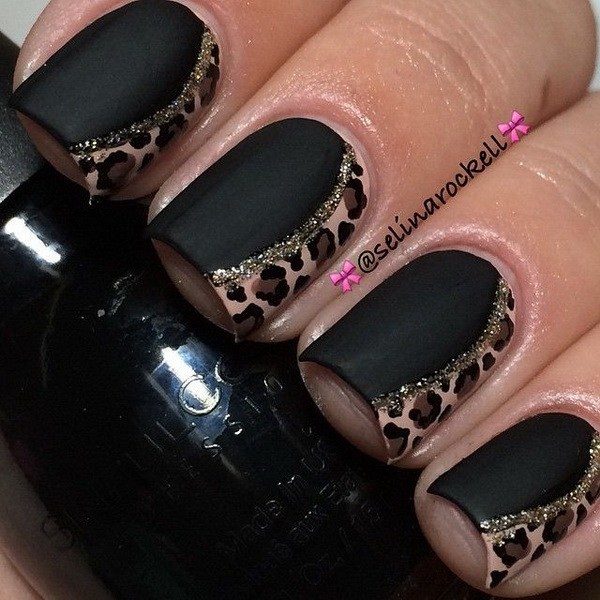 Which of these manicure ideas managed to impress you the most? Are you willing to give the animal print a try? I have to admit that I finally am and that I have found the perfect design for me!