The transition from winter to spring is wonderful cause you can use a large palette of colors and embrace the lively and exciting tones from the palette that match the amazing colors of nature which are slowly starting to appear. The abstract nails designs will give you the opportunity to combine plenty of them in some pretty exciting, unconventional and eye-catching ways. The shape and length of your nails depends on your preferences but all of these designs will work for any type of nails. The internet can give you a vast inspiration when it comes to nails designs, so in this article you are going to find some Mind-Blowing Abstract Nails That Will Boost Your Creativity This Spring And Summer. I'm in love with every single one of them and honestly I'm having a hard time deciding which design to recreate first. This abstract nail art has been extremely popular in 2020, so you are definitely going to be in trend with the latest fashions. Check them out and see what I'm talking about!
If you are still struggling to remove your gel nails, see how to remove them at home during the coronavirus quarantine. You are certainly going to love to see some floral nails tutorials that will make you feel the spring while you are stuck at home as well!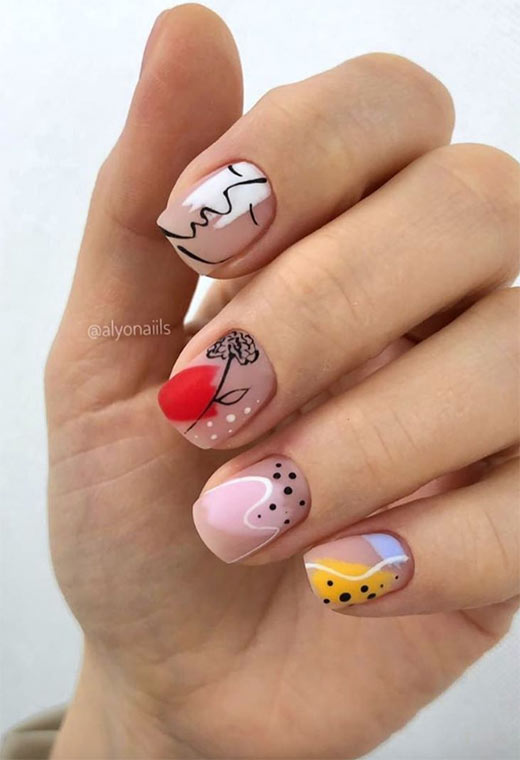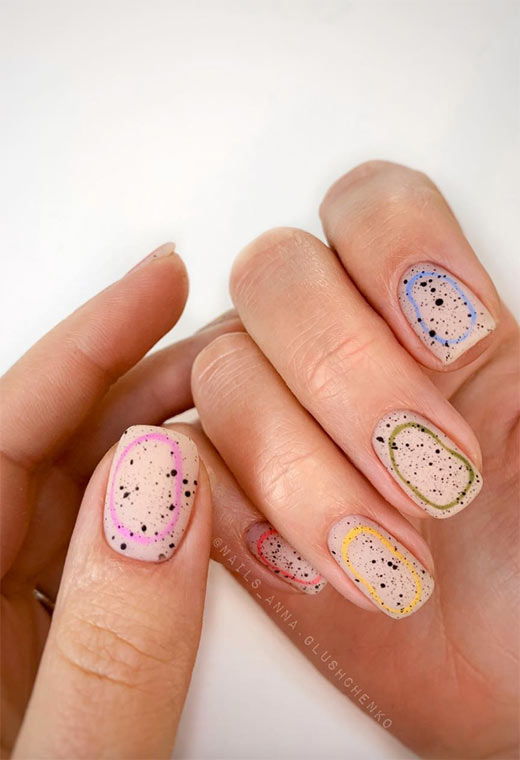 You shouldn't save the matte nails just for winter cause they are totally acceptable during the other seasons as well. They work perfectly well with the abstract designs too!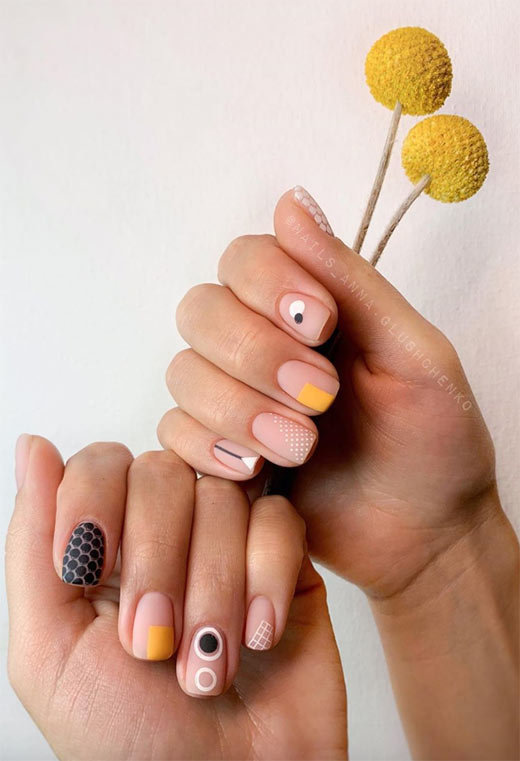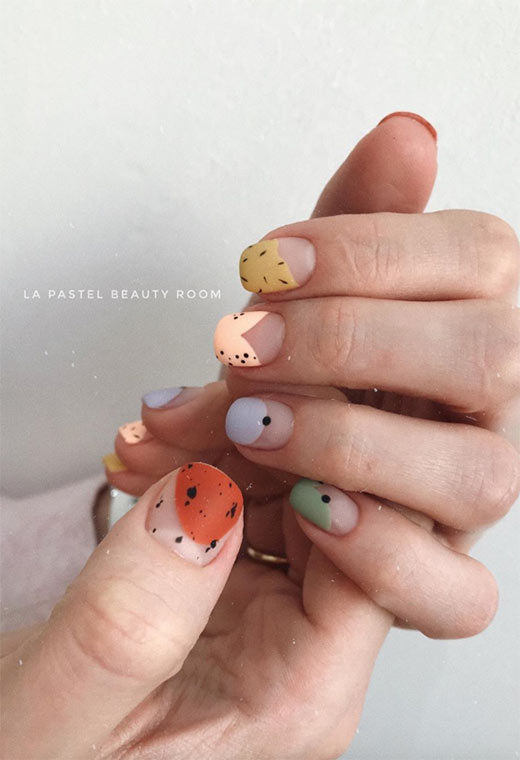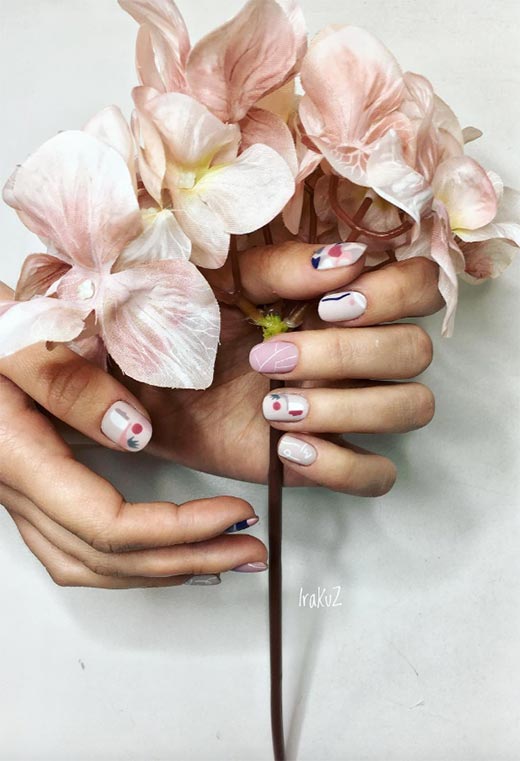 The abstract nails employ lots of different patterns, so sticking to just one is not allowed. Make sure you add lots of lines, geometric shapes and dots in different colors in order to get a stunning abstract manicure. The mismatched look is making everyone say wow!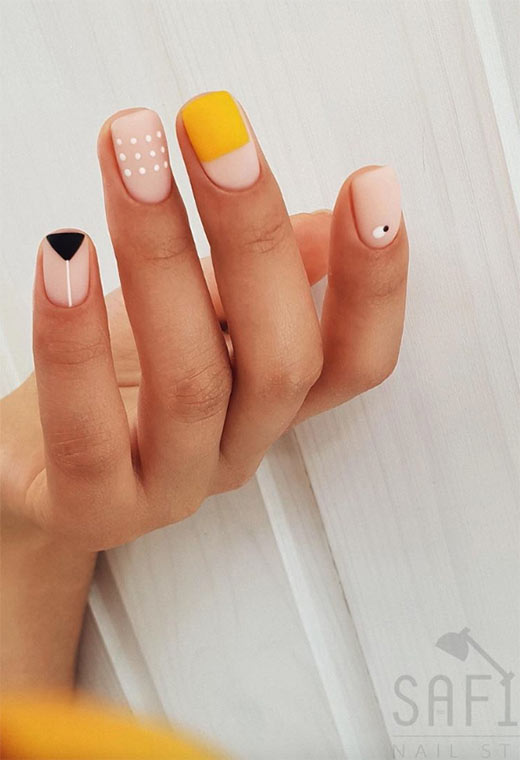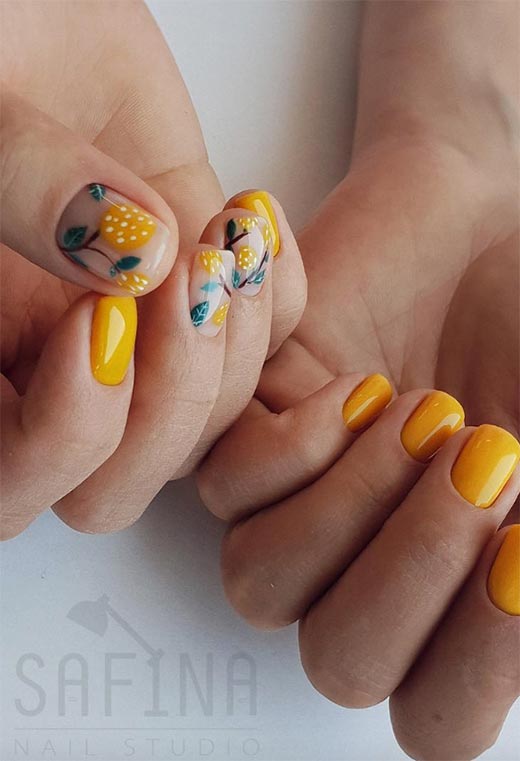 The neutral base coat is making the other colors really pop! Use black colors to add other abstract details and make your manicure complete!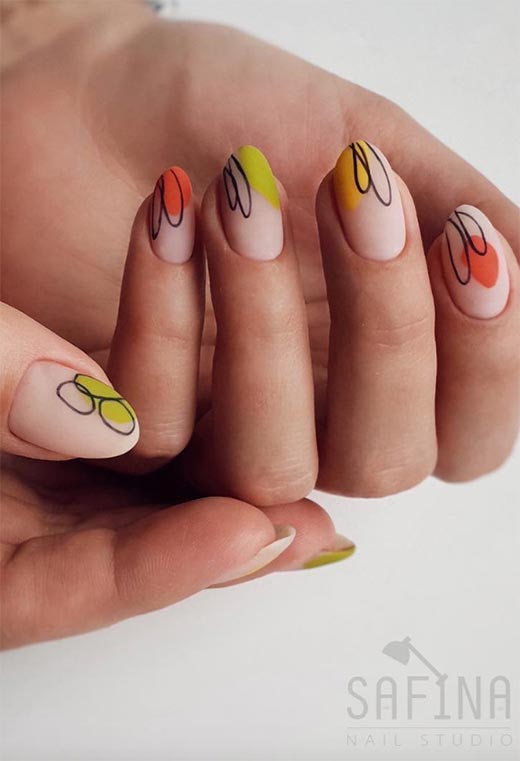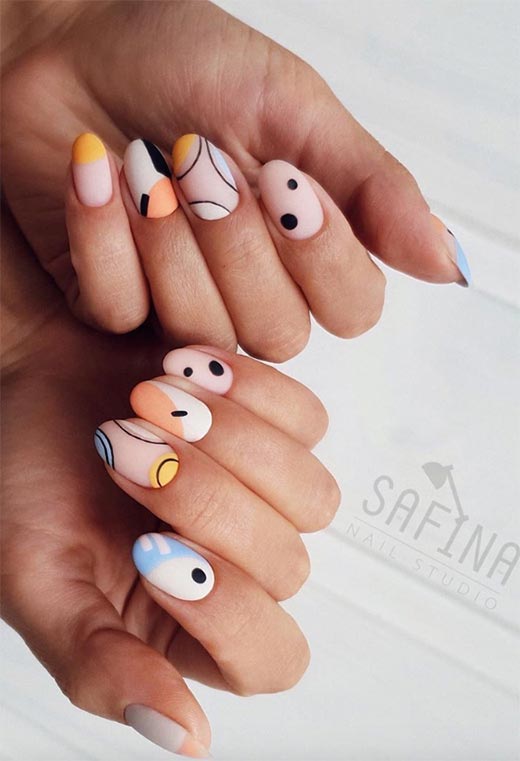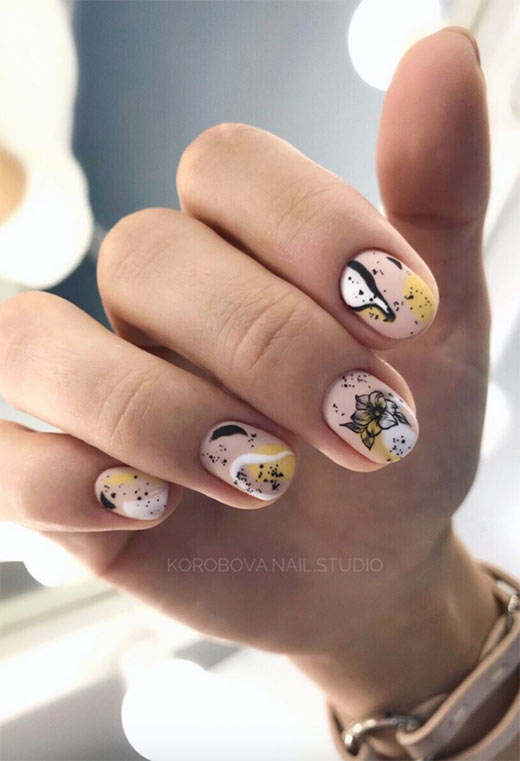 This nail art may require a little bit more time than your usual manicure but I assure you that it's worth it!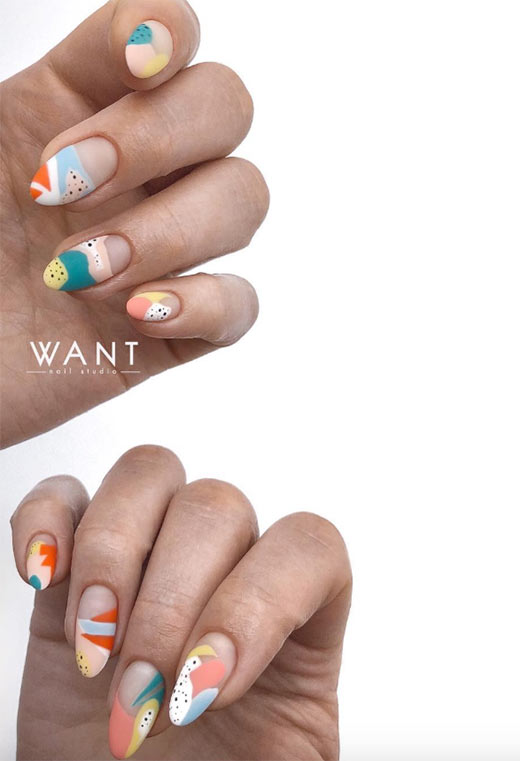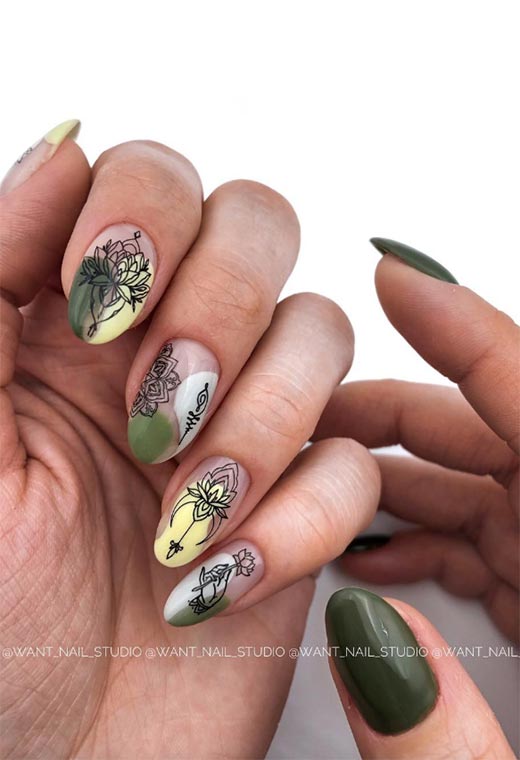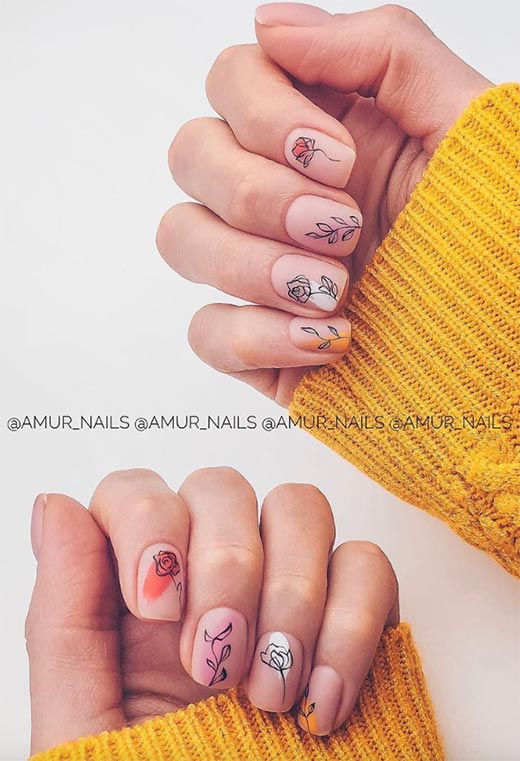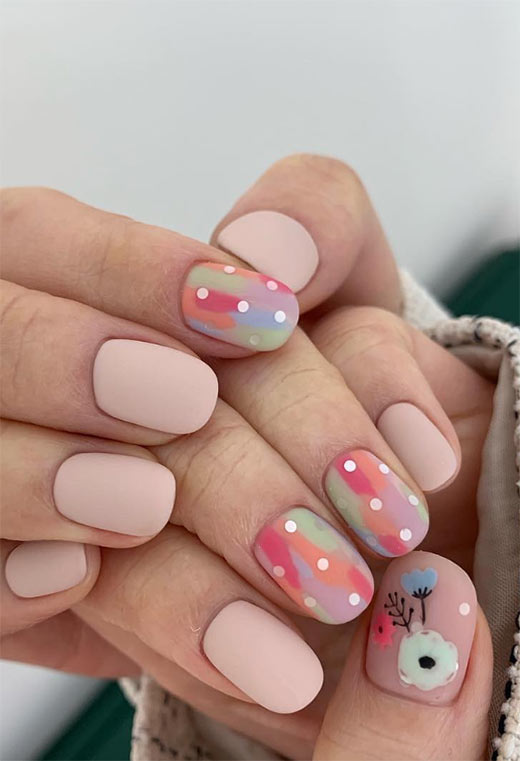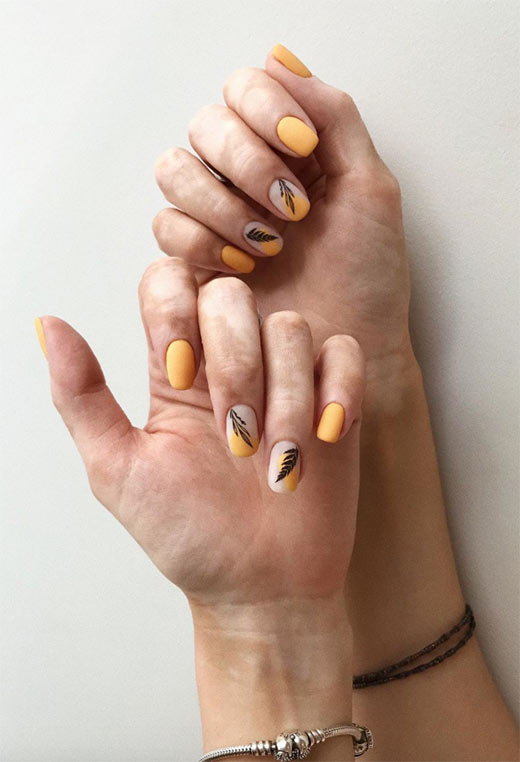 If you are looking for a unique and memorable manicure you should do some of these designs for sure. Now you have got plenty of time at home, so give some of these designs a try. Let me know in the comments below how do you like them!