One of the most favorite winter accessories is a winter hat. But, even the most stylish hat can simply do not work once you put it on your head, because of the wrong hairstyle. If you want to rock a wide-rimmed fedora, a beanie, or a beret, which is one of the most popular hats on Instagram nowadays, then you should know that the hair under the hat is the key to the perfect look. And, because there is no woman wanting to spend hours in front of the mirror, styling her hair during cold winter mornings, we are going to share with you some easy to do winter hairstyles that look great under a hat.
Here we are presenting you with some of the chicest ways to style your hair easily and to feel confident once you put your winter hat over it. You will adore these winter hairstyles. From simply straight hairstyles to more complicated ones, such as low bun or ponytail, you will find something for every type and length of hair. If you have already picked some winter hat on Instagram, that you didn't know how to wear, pay attention to these winter hairstyles ideas below and get your desired hat. Finding the perfect winter hat and the matching hairstyle has never been easier. Read and get inspired.
Low ponytail
A low ponytail is one of the easiest ways to style your hair when planning to wear a hat. You can style a side ponytail or you can wear your ponytail in the middle of your head. It is definitely up to you and your preferences. Both ways are going to perfectly match your hat. You can even try them both.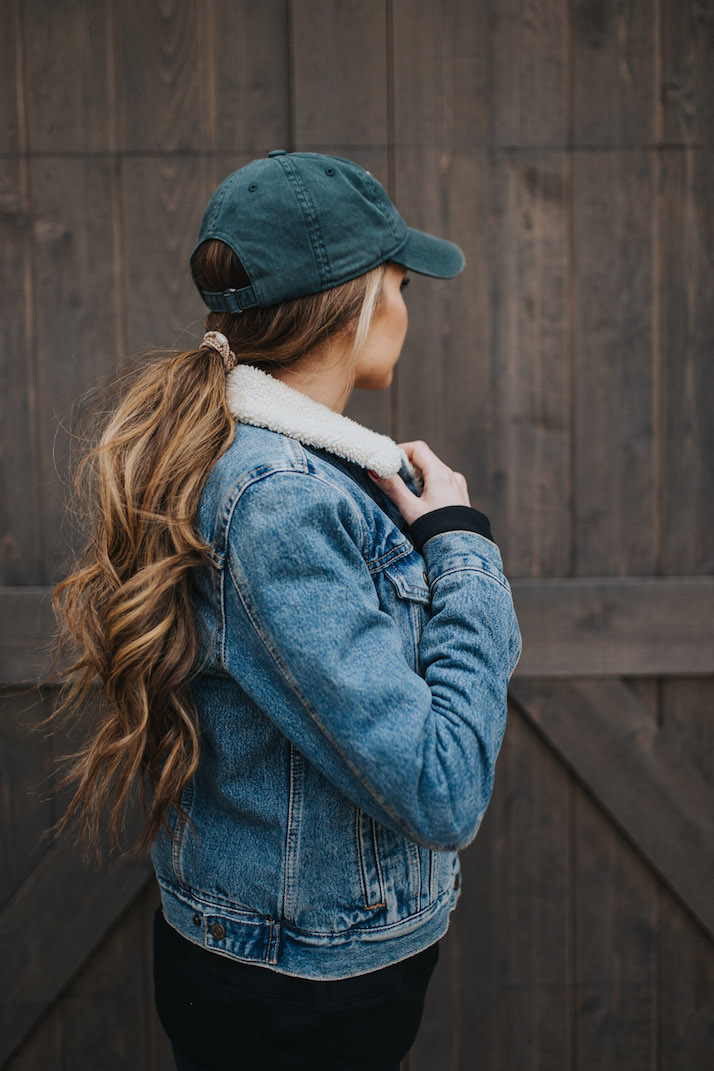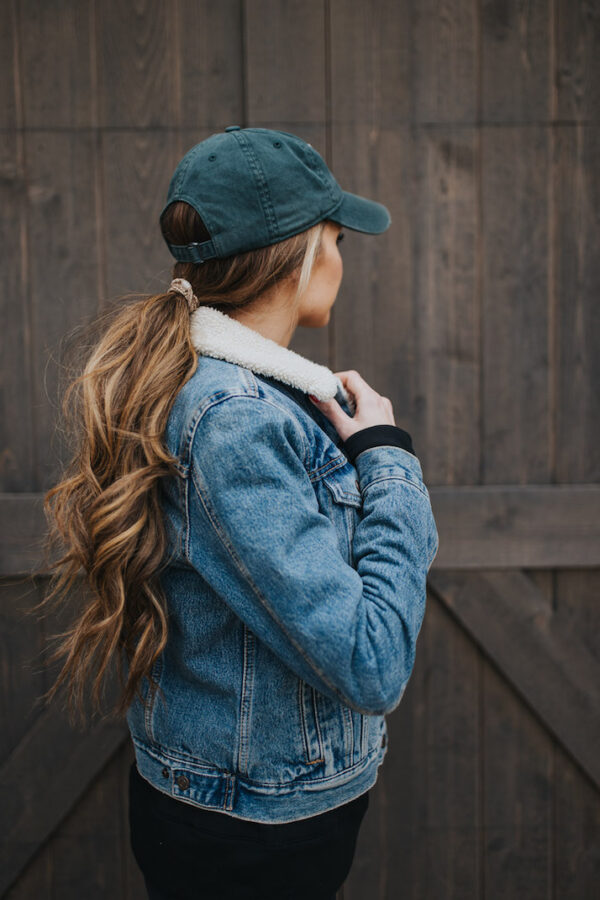 source
Loose waves
Loose waves are the perfect winter hairstyles for long hair. And, the best about them is that they are one of the easiest go-to hairstyles that you can wear under hats. Straight hair looks nice under a hat, but if you want to add a little texture, waves are the choice for you. Loose waves look amazing when worn under beanies, berets, or fedoras.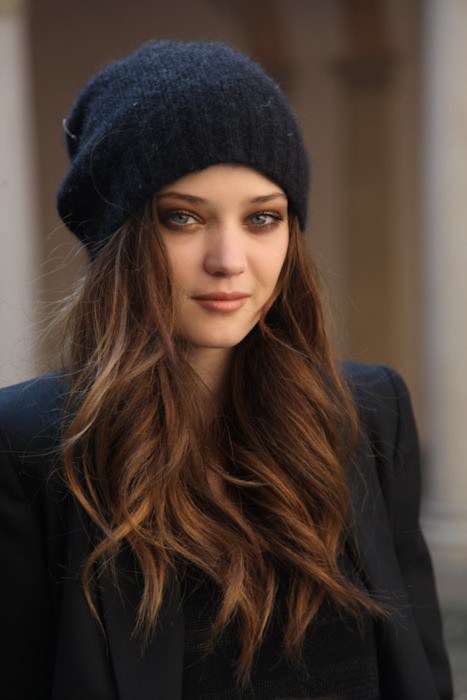 source
Two French braids
Winter wind is one of the less favorite things for women with long hair. They will definitely adore this windproof hairstyle. Two French braids are one of the best winter hairstyles that you need to try with your hat this winter. The problem may be the fact that you will need a bit of extra time to style it, but the result is worth it.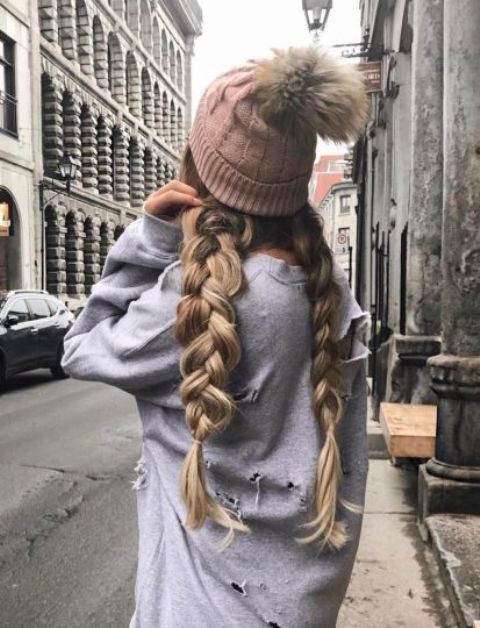 source
Spiral curls
Spiral curls are also one fun and voluminous hairstyle for under hat. For those having curly hair, all they need to do is to put the hat over the head and don't worry about anything. For those having straight hair, it might seem like a lot of effort to achieve the effect of the curls, but, it is definitely not at all. There are so many easy step-by-step tutorials to get curly hair over the Internet that you can follow. Once you try them your hair will look as styled by a professional hairstylist.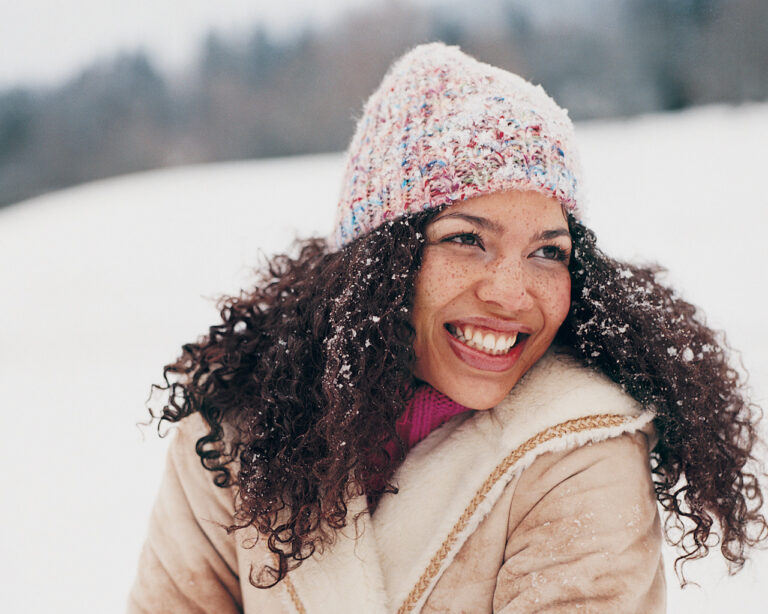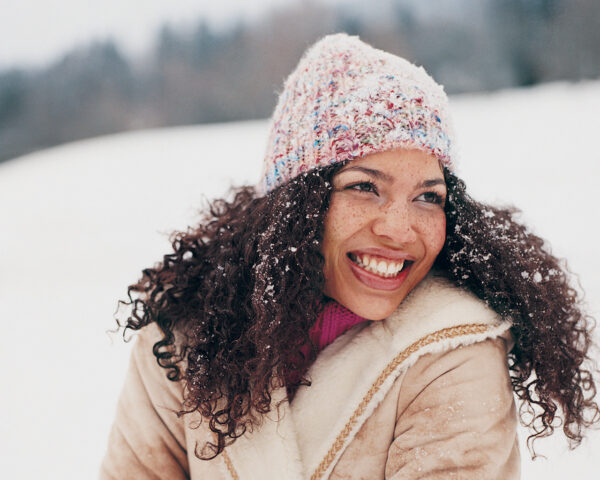 source
Low side bun
If you want a stylish winter hairstyle that looks great under a hat, then we suggest you try a low bun. You can try a tailored or intricate bun that is off to the side. We are sure it will look so glamorous and sophisticated under your winter hat. Having a low side bun hairstyle will catch everybody's attention as it looks so stylish and expresses your delicate fashion taste.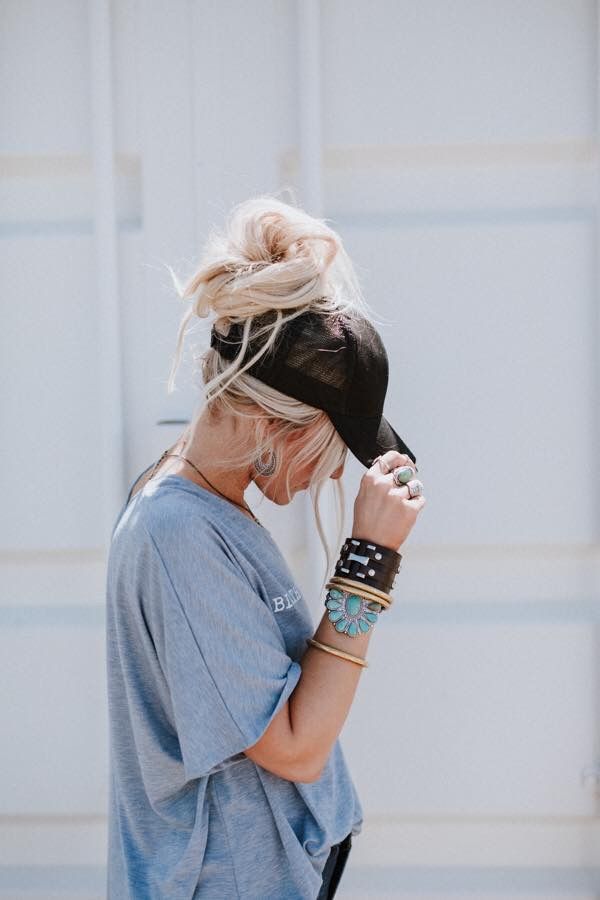 Sleek and straight
Many women could consider wearing their hairs straight a little boring. But, believe us, once you put the hat over the straight hair it is everything but boring. Indeed straight hair under a winter hat can be a really sensual and feminine look that many women practice almost every day.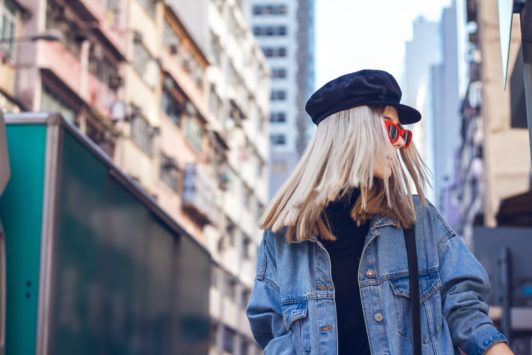 source
Fishtail braid
The fishtail braid is much more stylish than a simple braid. It is even harder to do. But, it looks amazing when worn under a hat. It is one of the most favorite winter hairstyles for many women, as you can wear it more than one day if it is styled well enough.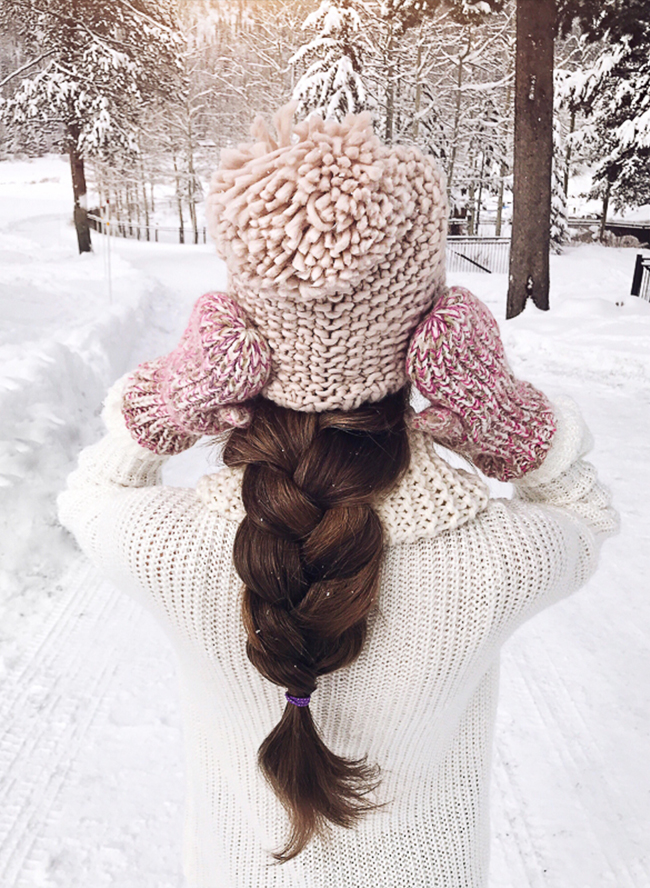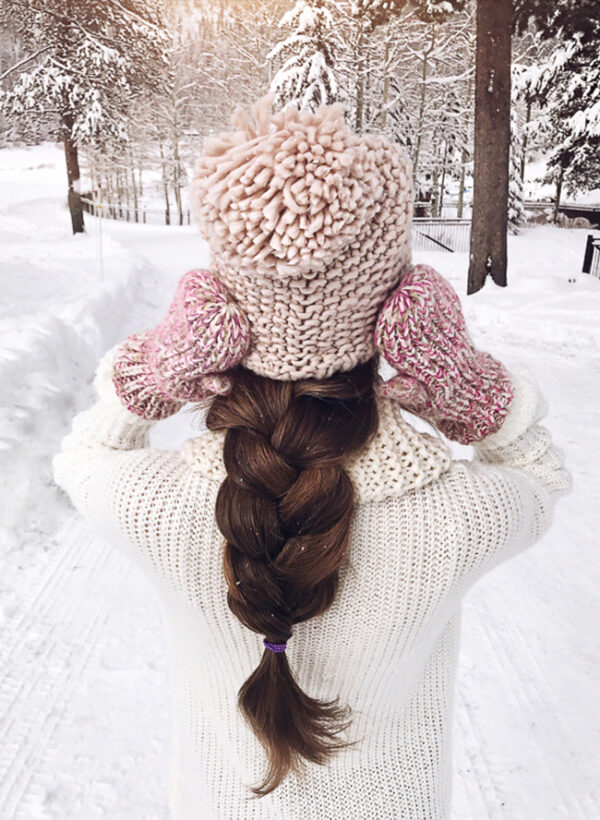 source
Sleek bob
A sleek bob is another winter hairstyle that can perfectly match a hat. These days, both textured bobs and blunt bobs are very trendy, so that you can try them both with your favorite winter hat.  You can add some texture to the sleek bob hairstyle that way styling a more voluminous "under a hat hairstyle".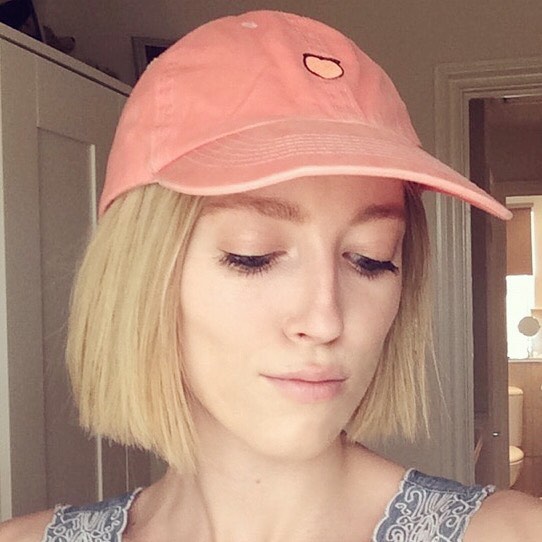 source
Are you already convinced that there are so many fashionable ways that you can style your hair and match your hat with? We are sure you will adore trying them all. Choose any for each day and look fashionable and chic every single day this winter.