Aren't tutorials pretty amazing? They show and teach us how to achieve a certain design even if it seems impossible to recreate. When you see the steps everything seems much more simple and easy and you even decide to give it a try, right? Otherwise, you just stop and stare. Well, today I will inspire you to do your own impressive manicure, so don't wait any longer but scroll down and see what I have got for you. Here you are going to see some Interesting Tape Nails Tutorials That Are Easy To Recreate. If you desperately need a new manicure get some tape to get those perfect lines and stripes that will amaze everyone. You can use scotch tape for some of the designs and those gold and silver tapes for other designs. The possibilities are truly endless, it's up to you what you like the best. If you need extra inspiration see the simple and pretty nails tutorials that everyone can make and the floral nails tutorials that are perfect for this spring. Now you have lots of nails designs to choose from!

Have you always wondered how to do this design and it looked super difficult to make? Well, when you take a close look at it, it's as easy as a pie. Paint three stripes in the desired colors, add some tape and then add the black top coat. Remove the tape and voila!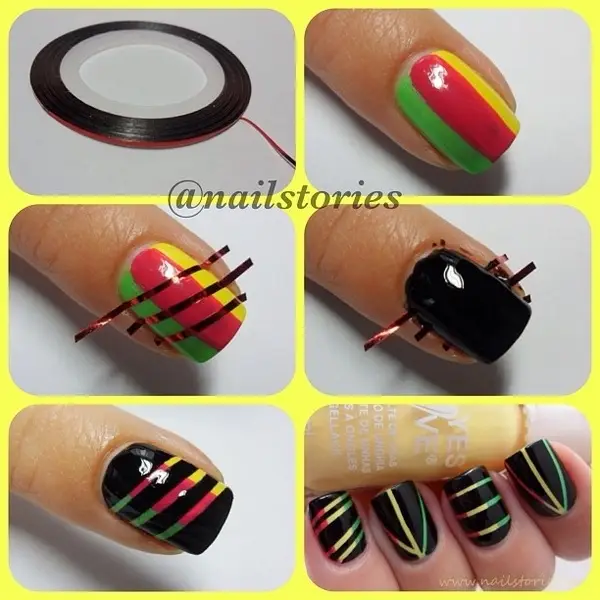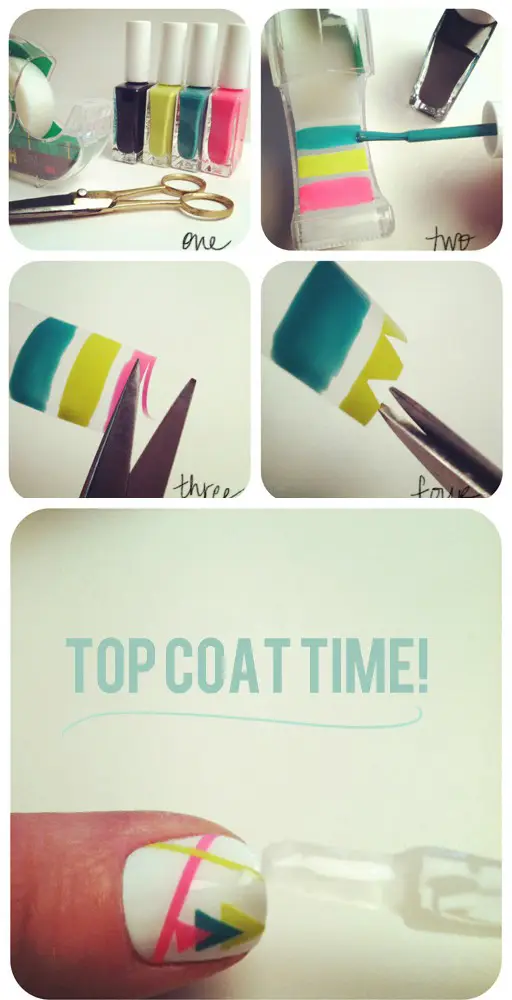 If you want to add your simple and monochromatic manicure some excitement, get some tapes. Just stick them on your nail and add a clear top coat to secure them.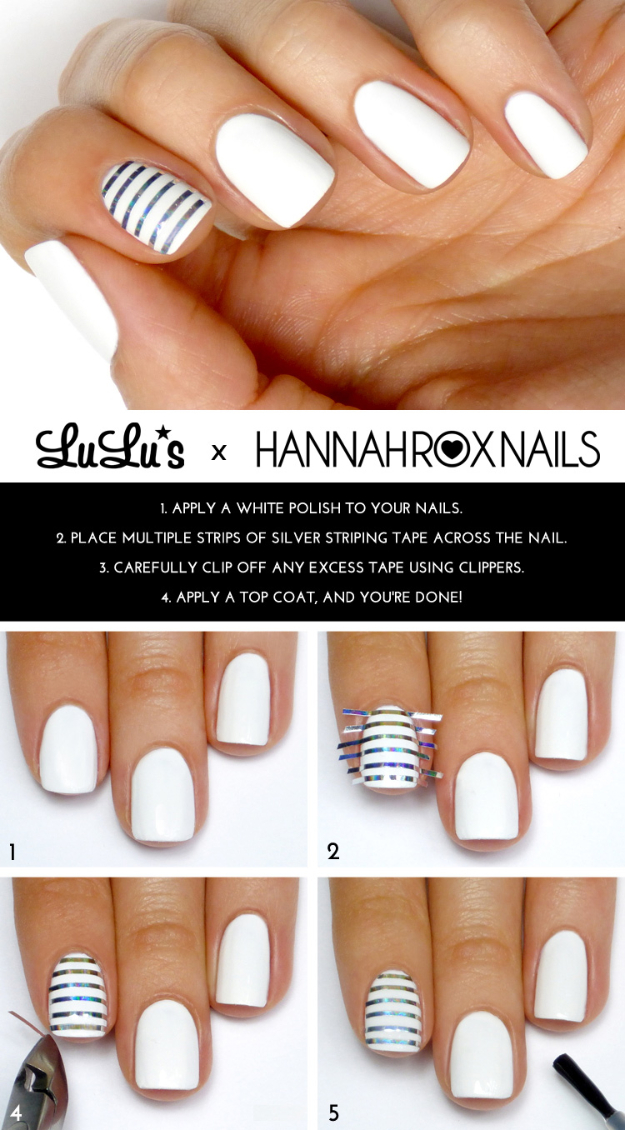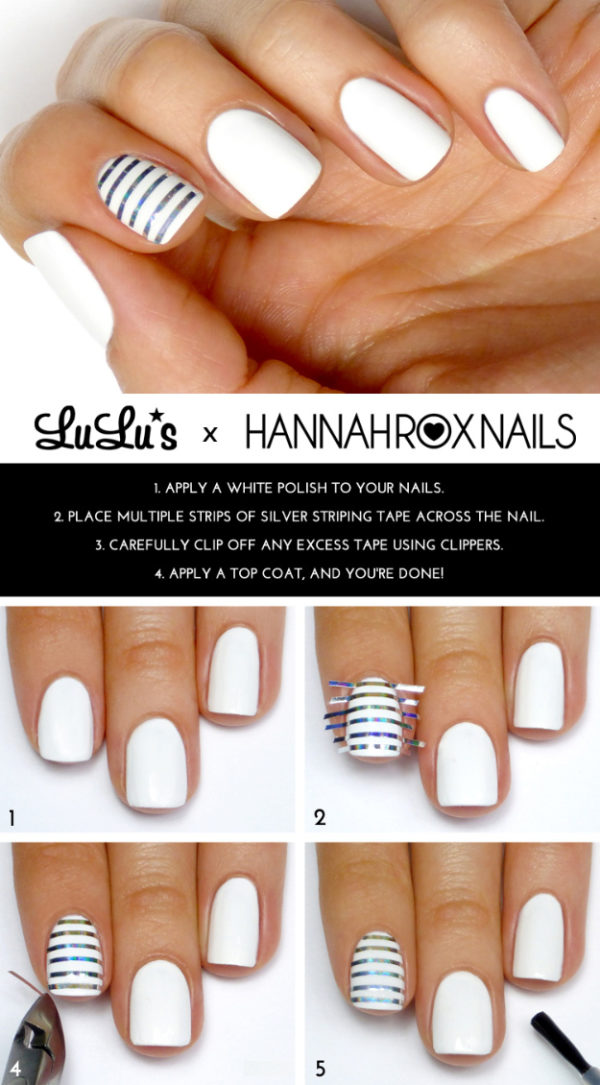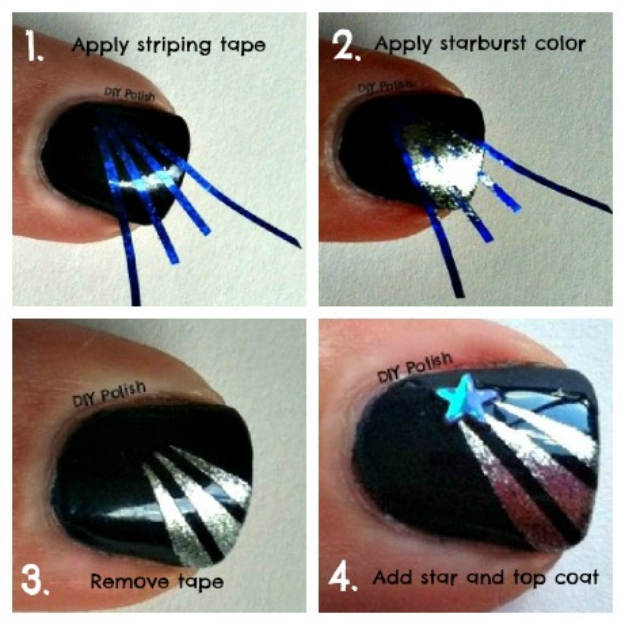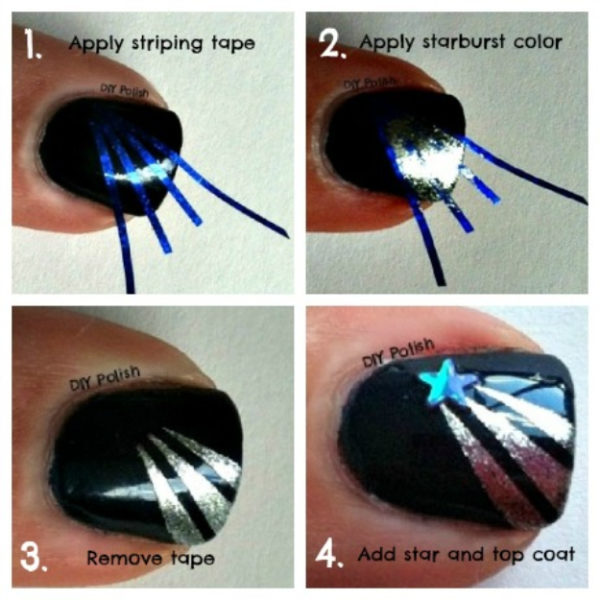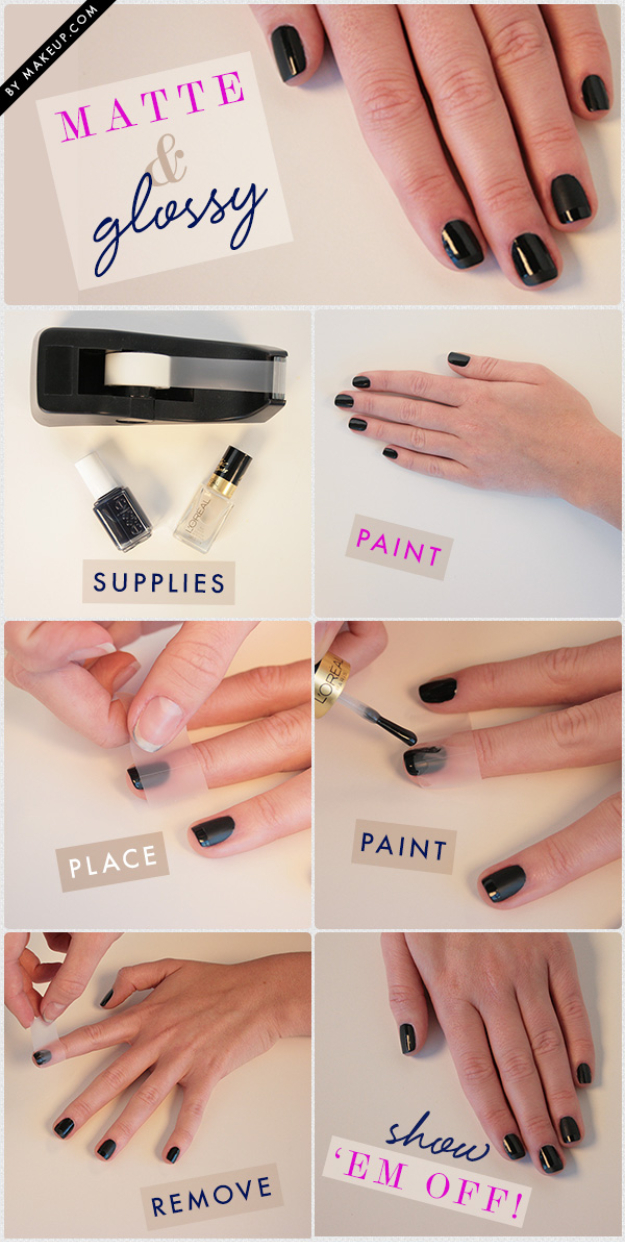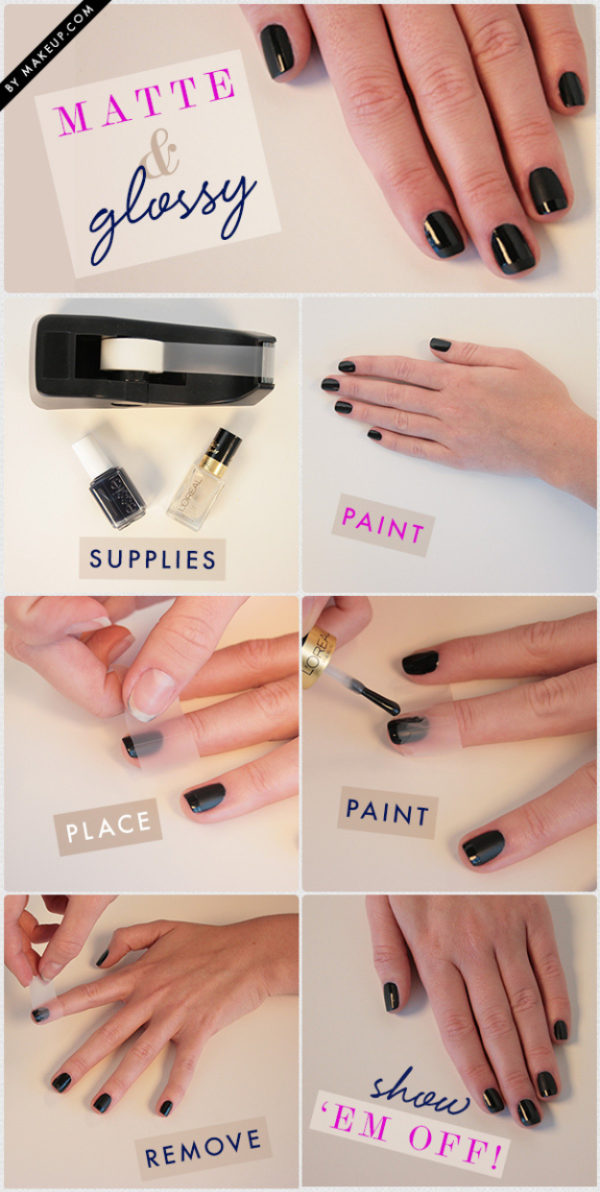 When you first think about tape nails, you may not think that they can make your nails fabulous, but just one line of tape can make your whole manicure more polished and stylish. I just love the manicure below. How do you like it?


You can't make the perfectly checkered nails if you don't use tape! This is the secret to a good-looking manicure!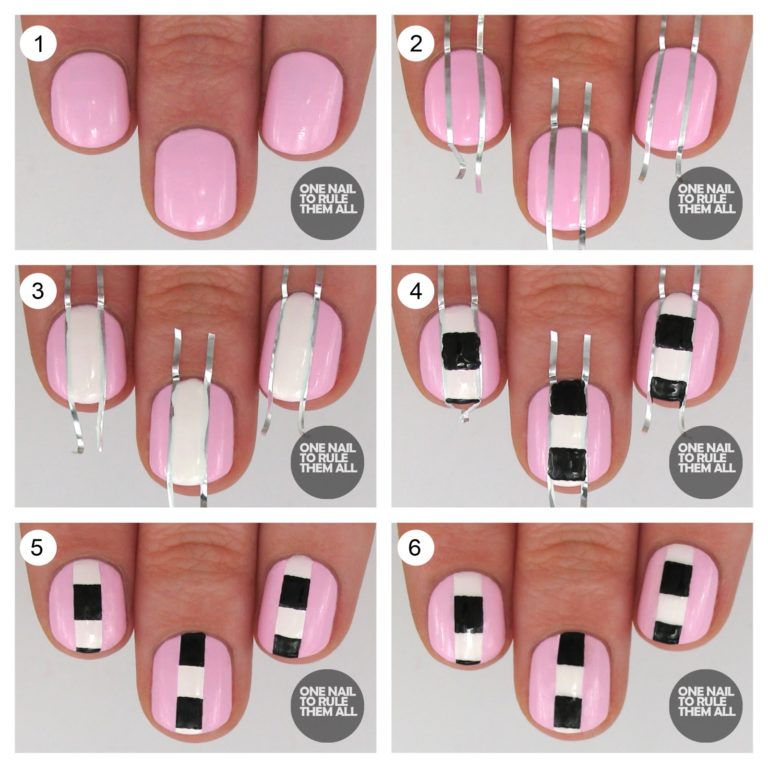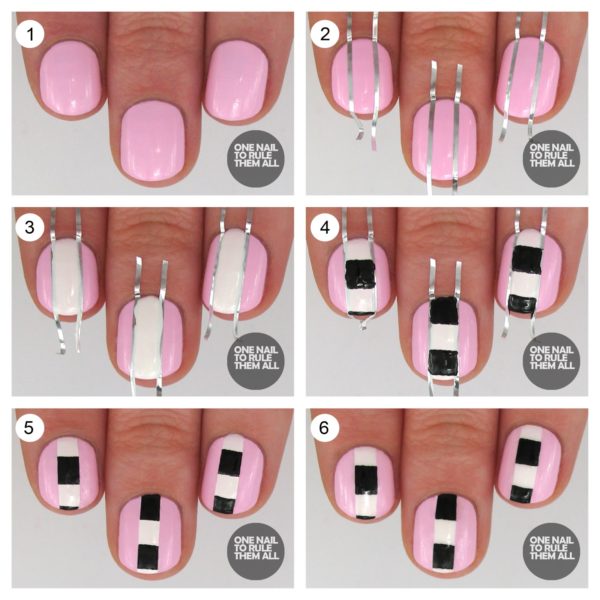 Are you looking for a playful manicure design for the upcoming spring? The pastel hues are just stunning and the mismatched design will make you say wow for sure.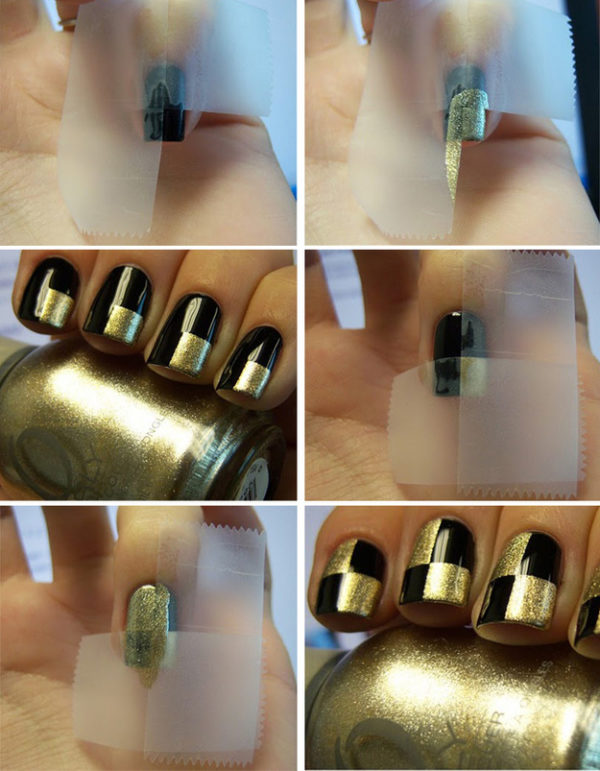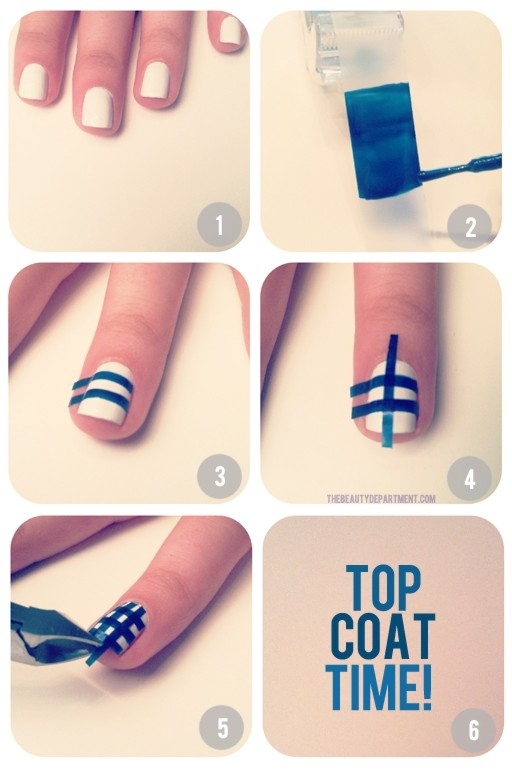 Do you have some tape in your manicure kit? If not, you will certainly want to get it as soon as possible, so you can recreate these designs with ease!