Tattoo inspiration is never enough especially to tattoo addicts, so in this article I have collected some splendid designs that will leave you speechless. There's something about geometric tattoos that attracts my attention all the time. Is it their timelessness or their classiness? Do you have a thing on them as well, and you are seriously considering choosing your next geometric tattoo? I bet that this article will get you interested and maybe in trouble cause you will find it hard to pick just one design. Scroll down through the photos to see the Intricate Geometric Tattoo Art That Will Amaze You. You will be fascinated with all of these geometric shapes, edgy lines, circles, dots all teamed with animals and plants in some stupendous final creations. Some of them have perfect symmetry, others don't, but all of them are magnificent. Don't miss to see the moon tattoo designs that both men and women would like to get and the dreamy watercolor tattoos that will add colors to your lives. I'm sure that you would like to get at least one tattoo from all of these three article if not all of them!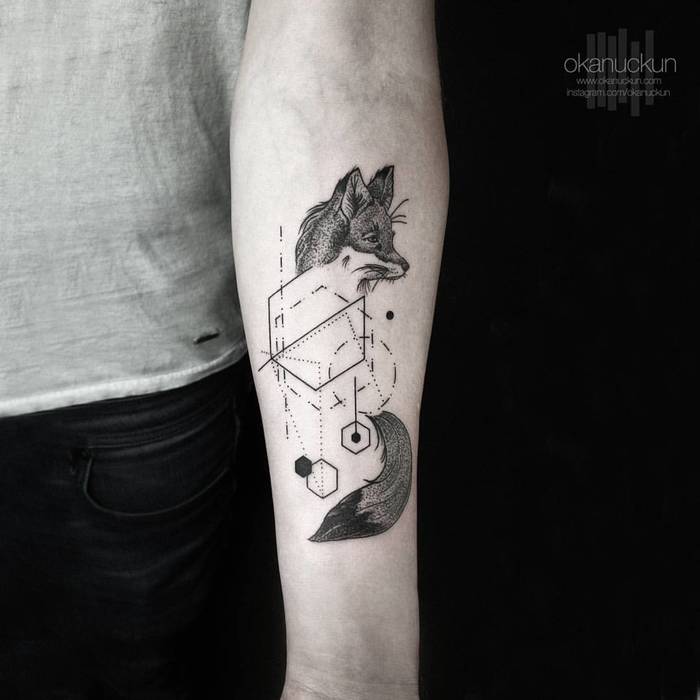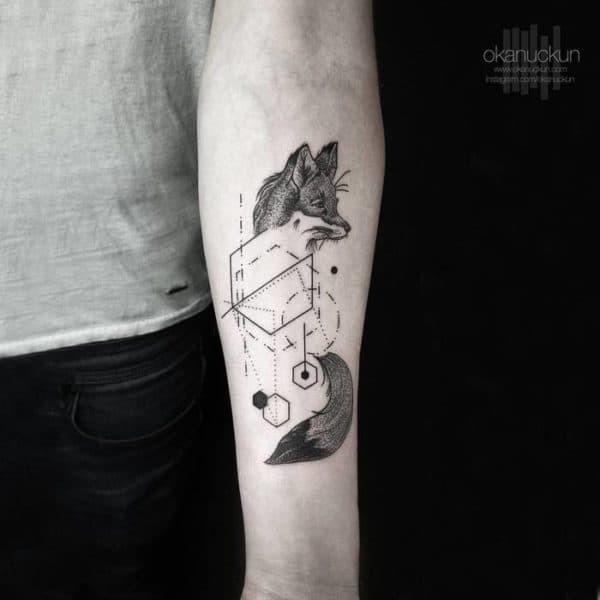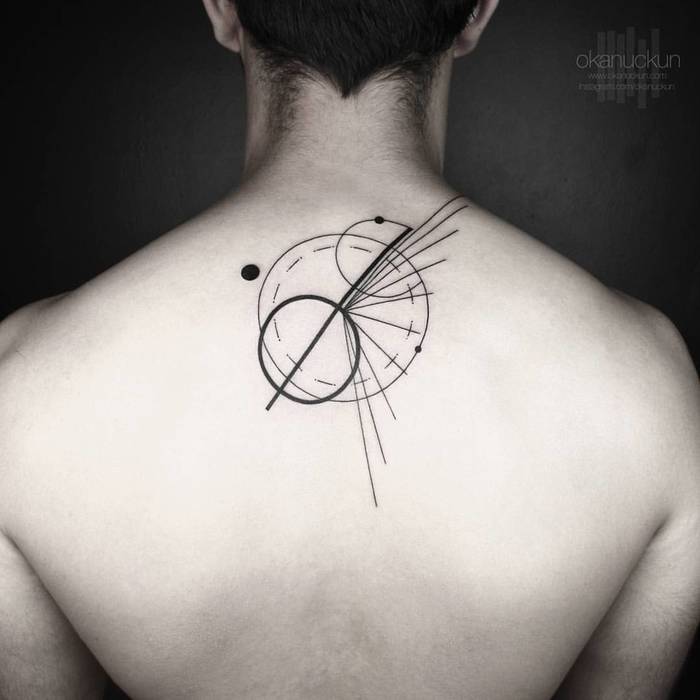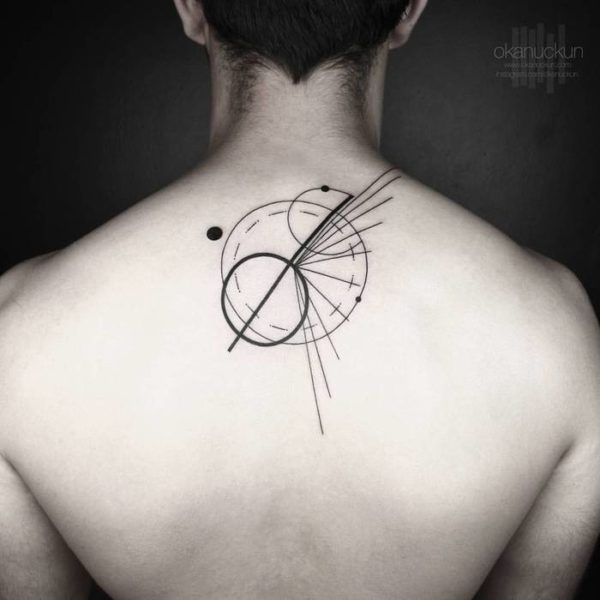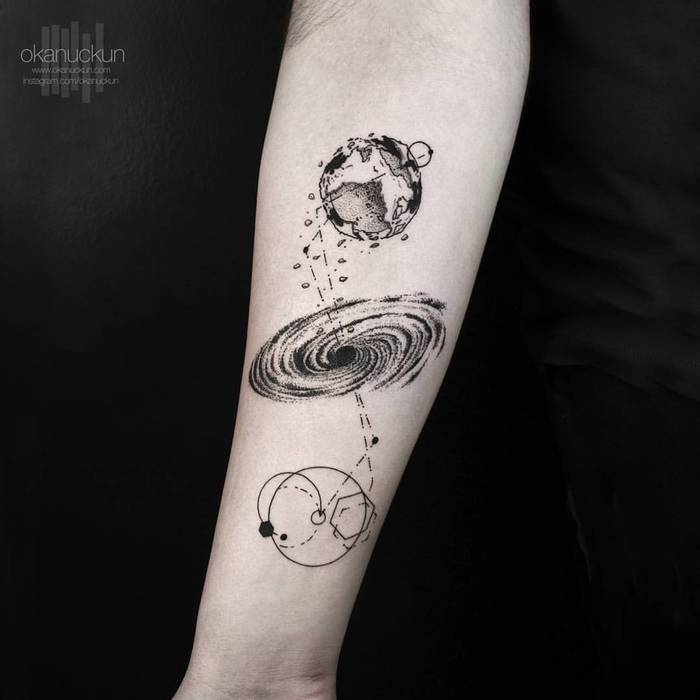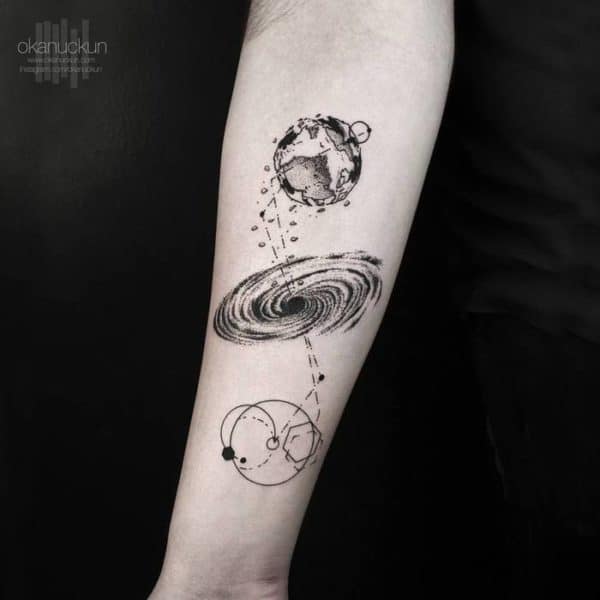 All of these perfect dots that create the circles that entwine with the wheat look just perfect. Maybe this tattoo does not have a meaning to you but it certainly does to the person who has inked it.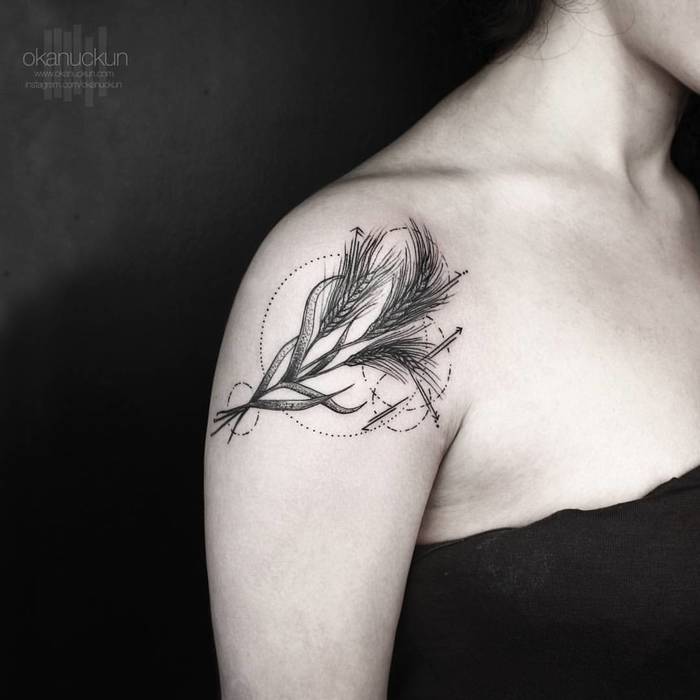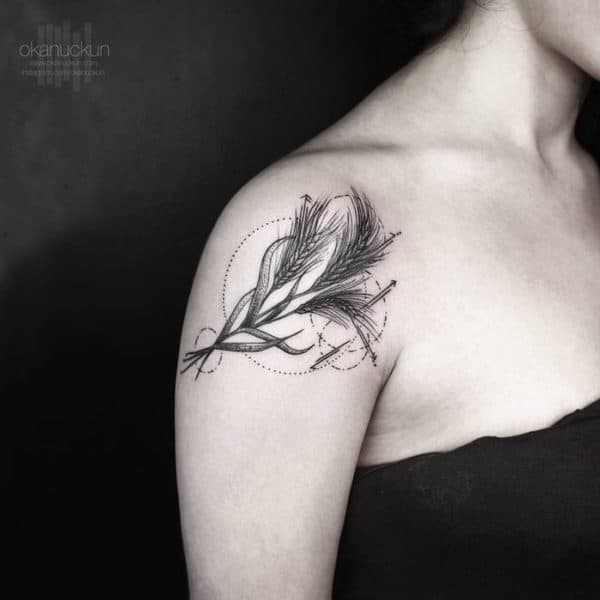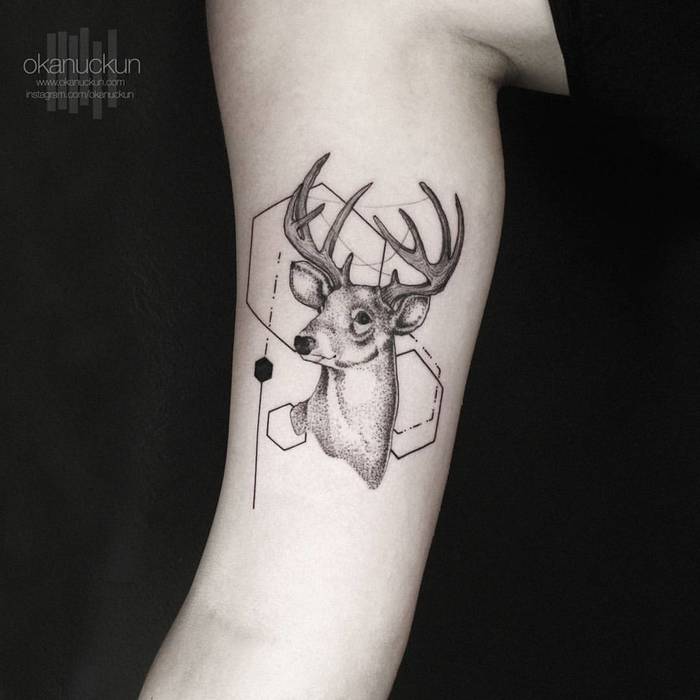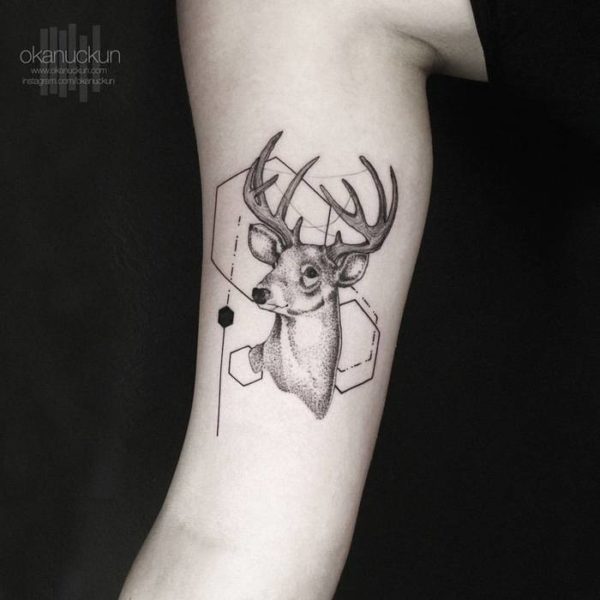 This wolf that is running through the fabulous geometric shapes is definitely an eye-catches. I have not seen much of these tattoos inked recently, so you will definitely be one that is in trend with the latest fashions.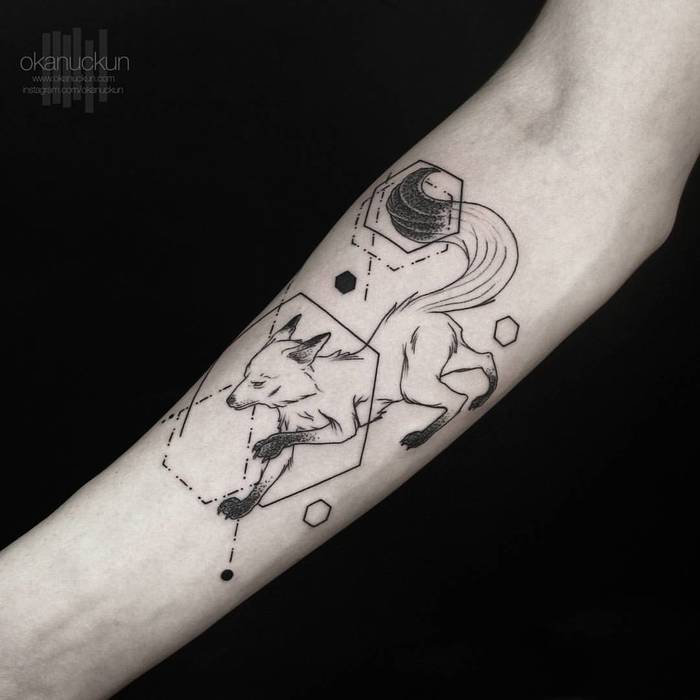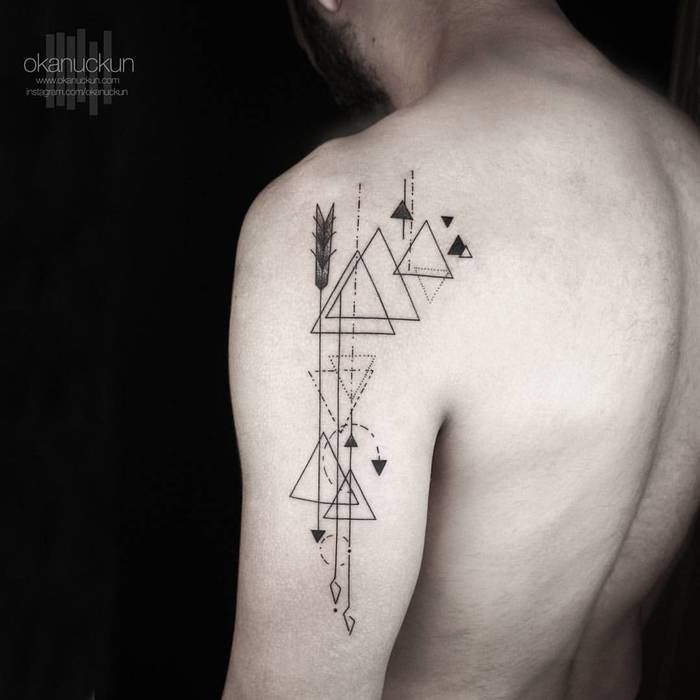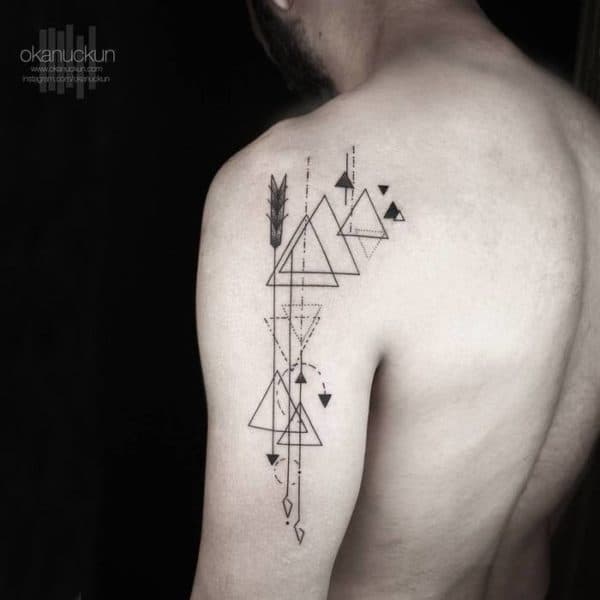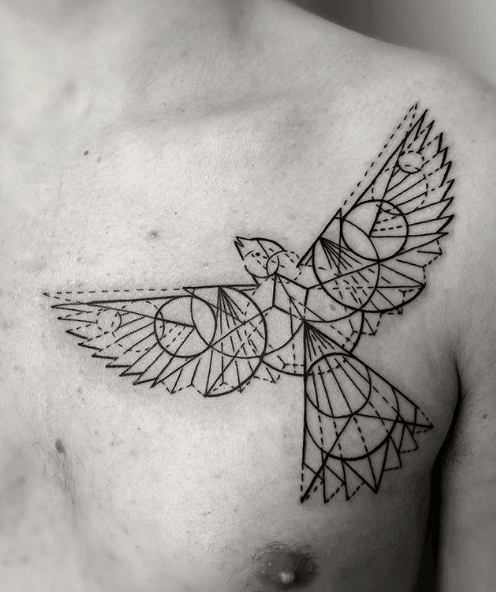 It's pretty great that these tattoos work both for men and women, so don't be afraid to choose some of these universal tattoos and put it on a spot on your body that you have already have in mind. You may just adjust the size of the tattoo, so it can look at its best. Consult your tattoo artist anyway to get the best possible advice.65rv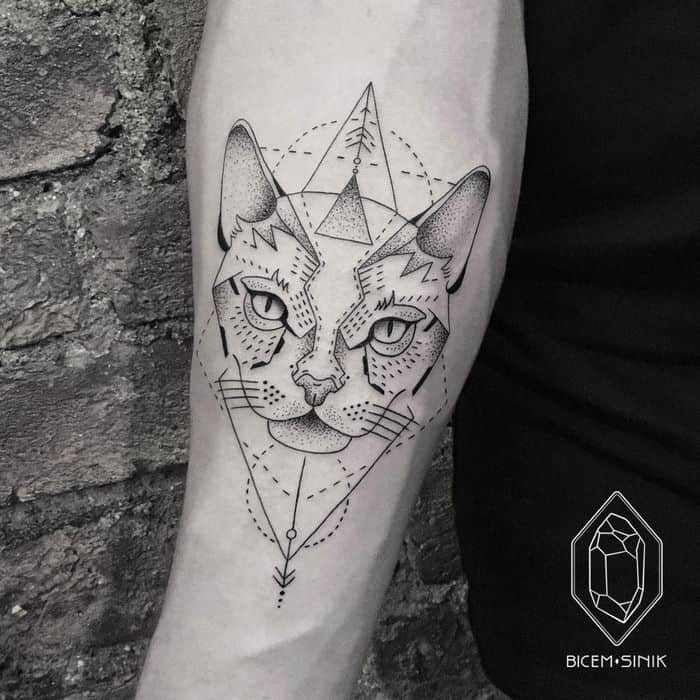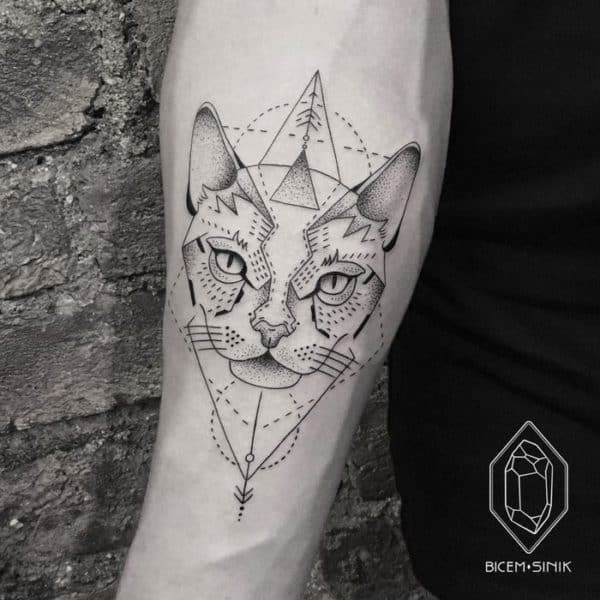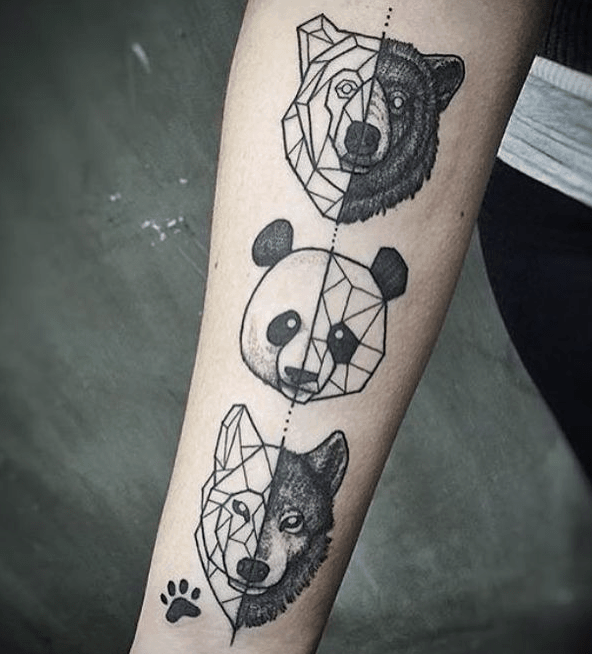 If you are a dog lover here's the perfect geometric dog tattoo for you that will amaze you.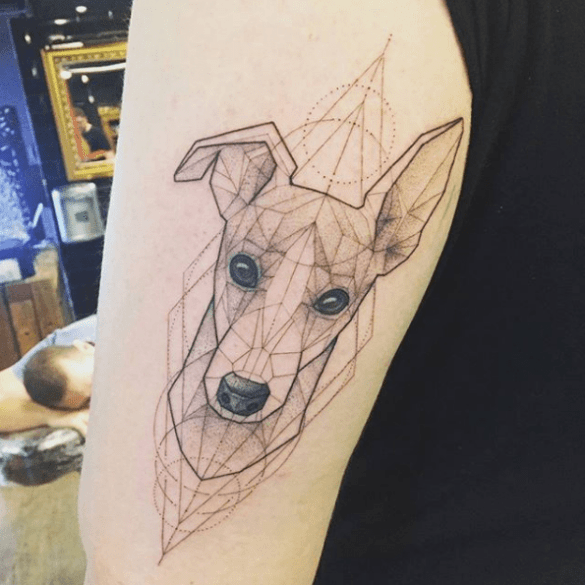 Are you looking for something simple and minimal in the geometric spirit? A triangle and a line are more than enough!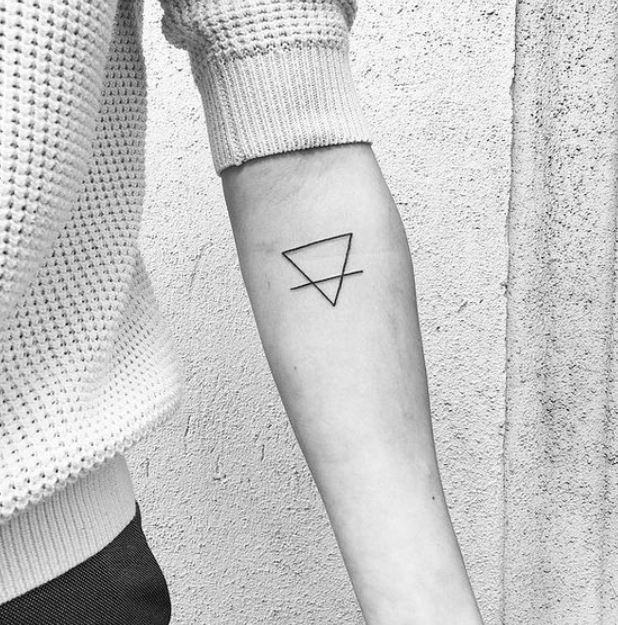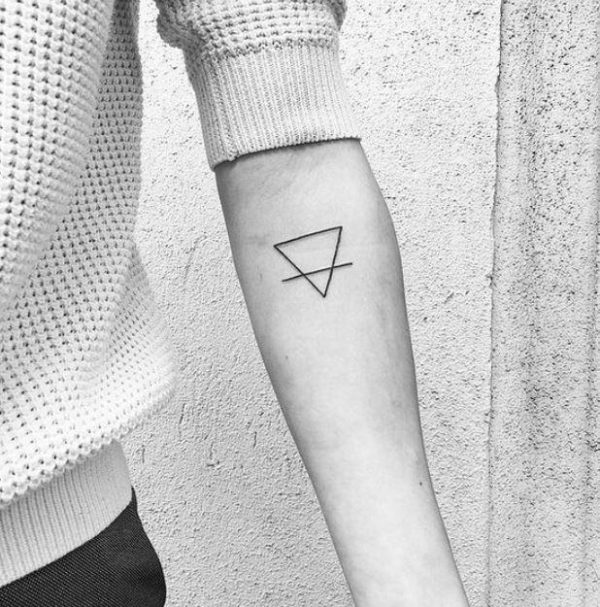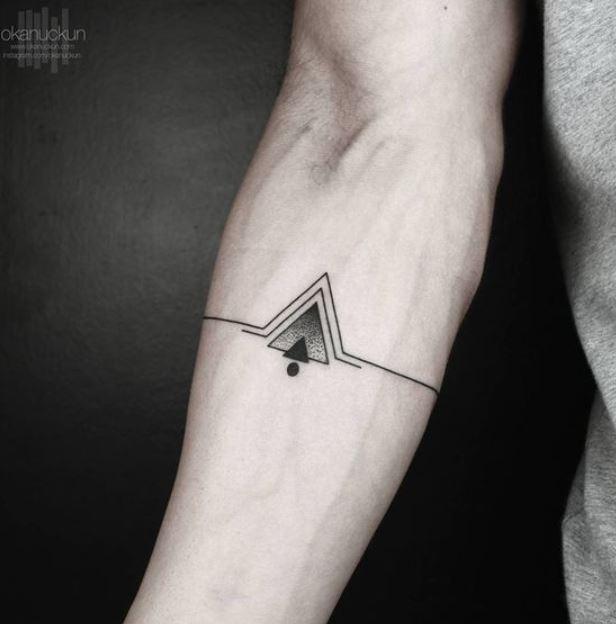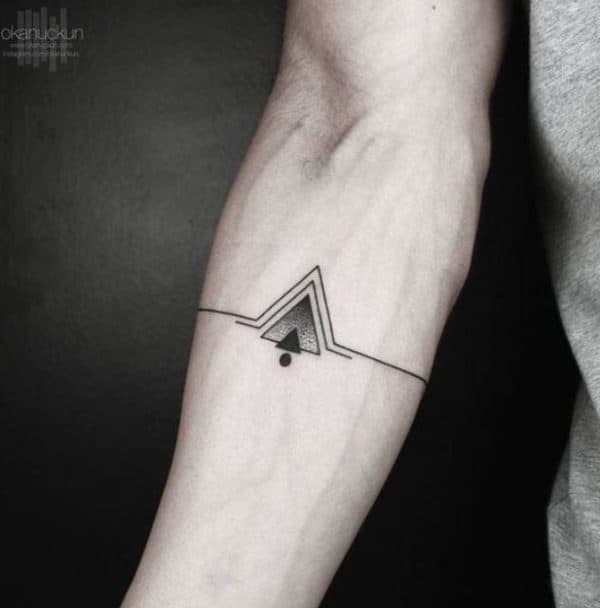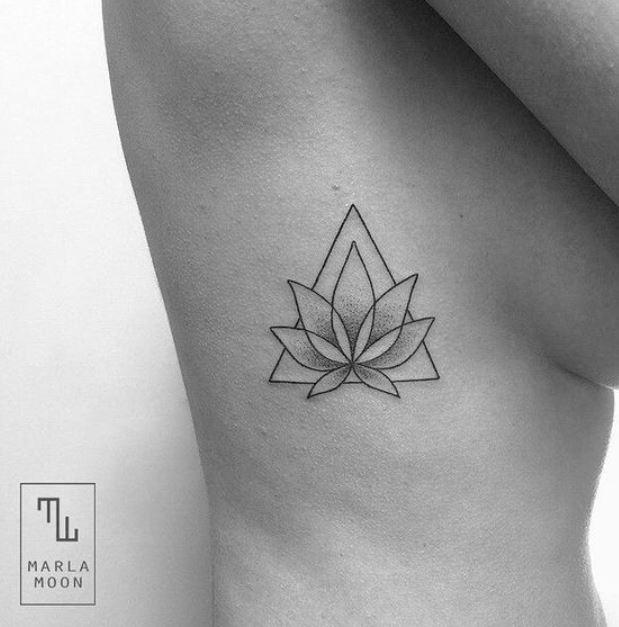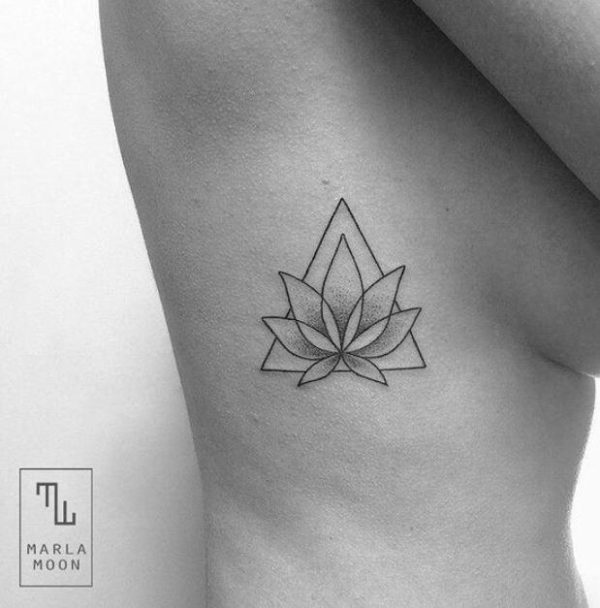 This reminds me of the Pisces zodiac sign. What do you think? What design do you like the best? Keep me posted in the comments cause I would love to hear from you.