Before you start looking for your dream gown, you need to decide whether a pre-designed or custom-designed wedding dress is right for you. To do that, it helps to know all the facts about them first.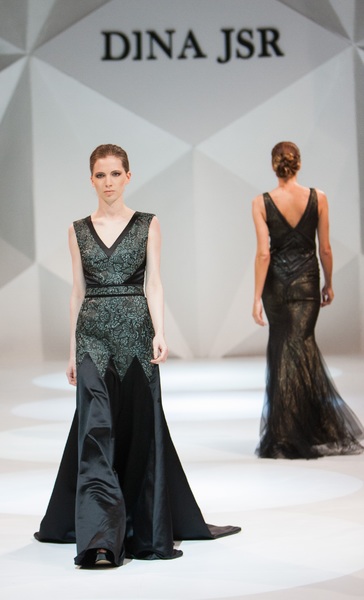 A couture wedding dress, to some, is a dream coming true, something made just for you! With a custom wedding dress, you will have the gown of your dreams fit your figure like a glove. Your designer will use your vision and measurements to create your one of a kind dress. No one else will have a wedding gown quite like yours. Depending on your selected style and materials, custom wedding dresses come in a wide range of prices. That said, the cost of a custom wedding gown will come in at several times more than that of an off the rack piece nearly every time. Adding final touches in the form of alterations and accessories can also elevate the expenses considerably. Getting exactly what you envision, and the perfect fit to boot, may be well worth the cost if your budget allows for that expense.
Long gone are the days when purchasing an off-the-rack gown was frowned upon. Not everyone can afford to spend hundreds or thousands of dollars on a dress, and many brides have other ideas when it comes to buying off-the-rack gowns. For starters, they might want to spend less because they'll only be wearing the dress for a few hours, or they might want to re-sell their dress after they use it. Many custom, altered gowns that are designed and ordered specifically for the bride cannot be resold because of their personalized fits and features, making off-the-rack gowns nice alternatives. They are usually sold as-is and do not require much alteration. Gowns that do require drastic alterations (such as taking the sides in) can sometimes be let out and resold to accommodate another bride in need.
In the end, choose the dress that feels right for you, no one else. You should feel beautiful and confident in your wedding gown; only you can make the right choice, not your maid of honor, Mom, or whomever else. Unsure if it's truly "The One?" Try adding a veil to help get yourself in the wedding-day mindset and see if you could imagine yourself walking down the aisle in this dress. If the answer is "yes" and you don't want to take it off, that's a sure sign that your search is over!