Valentine's Day is just around the corner and you should all be getting ready to celebrate this lovely holiday. It doesn't matter whether you are going to celebrate it with your significant others or friends, you have to go out and have some fun. If you love to get ready before time and have everything prepared, you are going to love the ideas below which will give you possible ways of makeup looks. Do you prefer subtle and gentle makeup? No problem? Are you a fan of bold and dramatic makeup? No problem! We have different makeup ideas to suit everyone tastes and styles, so whether you are hitting the club, going for a nice dinner or just staying at home, scroll down and find the appropriate makeup look for you. The Lovely Valentine's Day Makeup Ideas That Will Match Everyone's Taste will help you get ready on time without having to rush. If you need some extra inspiration check out these all-red Valentine's Day outfits and the romantic Valentine's Day nails designs. All of these will help you get a complete look for the holiday. Enjoy!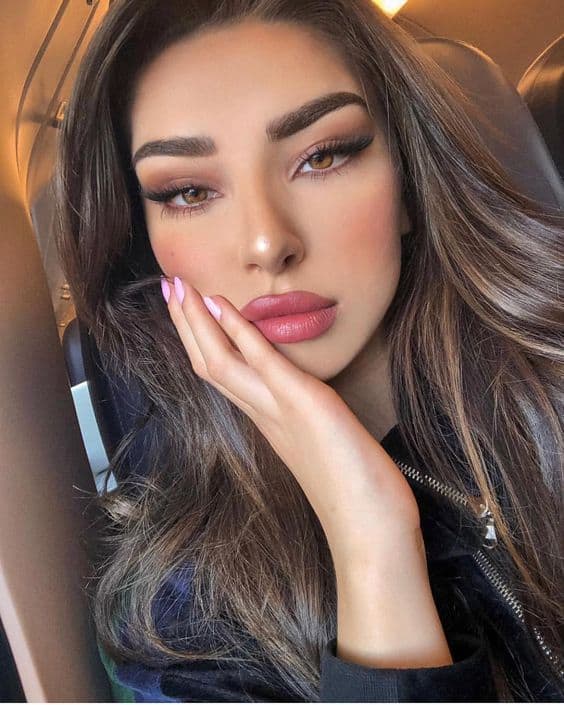 If you love the natural makeup look but you have been saving the red lipstick for this occasion for a long time, feel free and go for it. Make sure you apply some mascara on your eyes for some balance.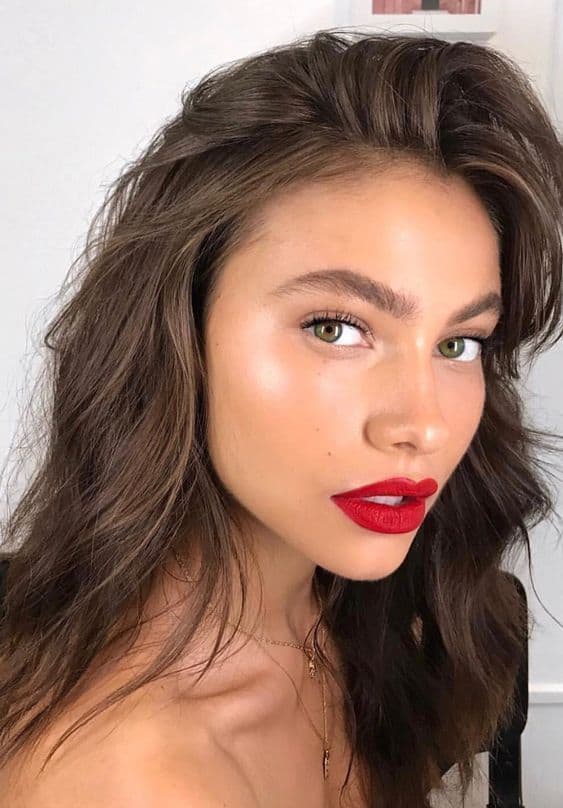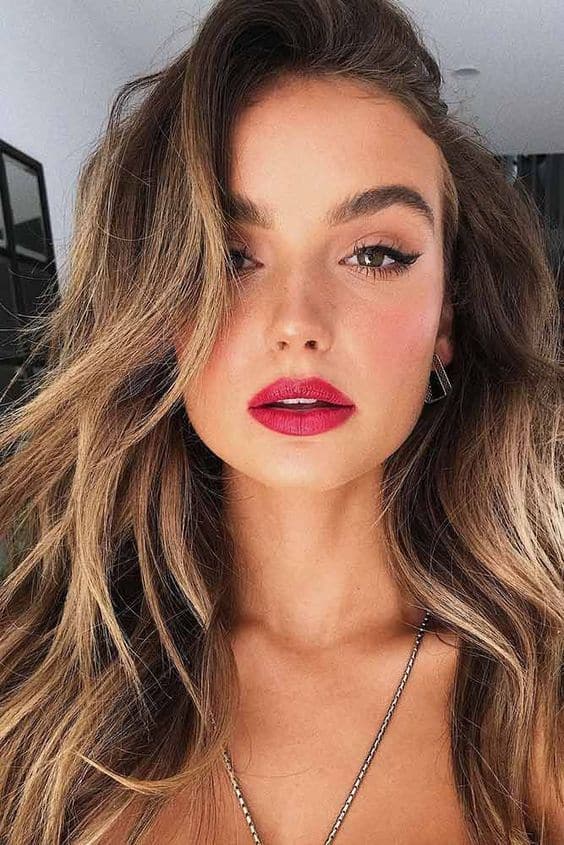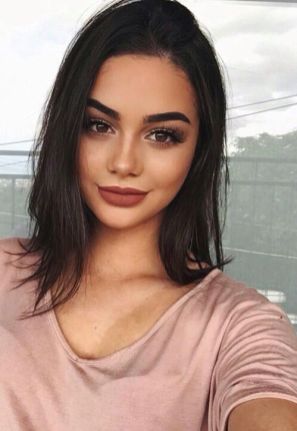 The sweet, gentle and subtle makeup idea is perfect for anytime. It's the makeup look that will always get you looking gorgeous, and Valentine's Day is not an exception. Apply some nude eye shadow and lipstick and add some pink blush as a nice finishing touch.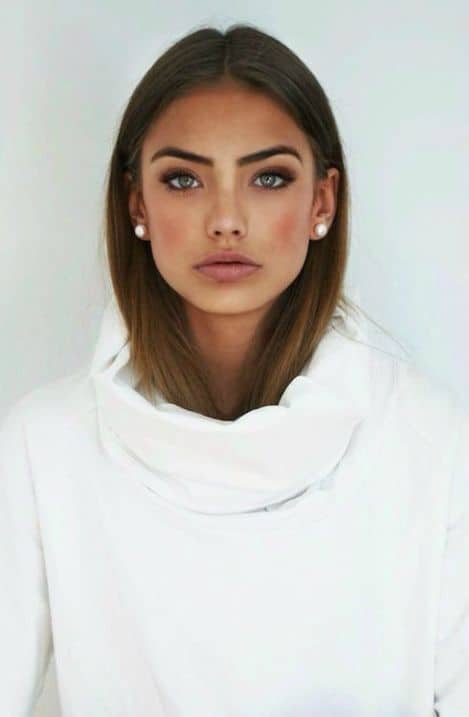 Do you have a dinner date at a fancy restaurant and you are hitting the club afterwards? Then you definitely need a dramatic makeup look. Consider using some glitter makeup, an eyeliner for the cat eyes and lots of contour for sure.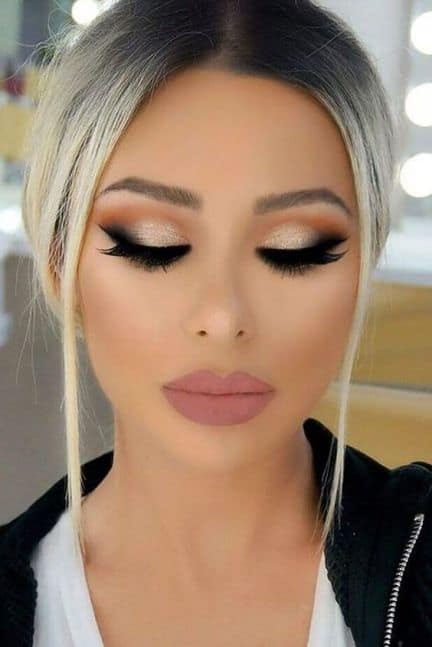 This makeup look got my attention the most. I just love the combination of the eye shadow hues and the burgundy lipstick. The false lashes make the whole look even more fabulous, don't you think?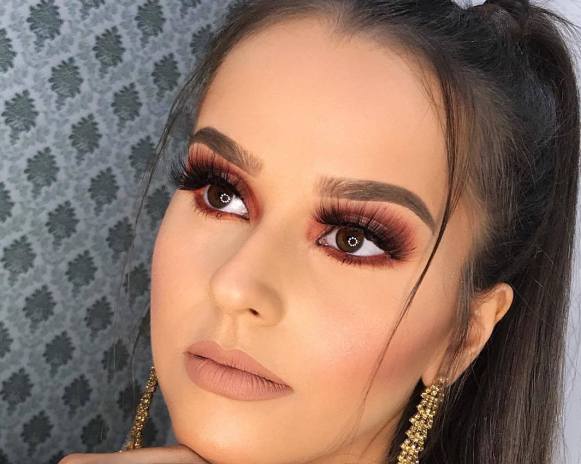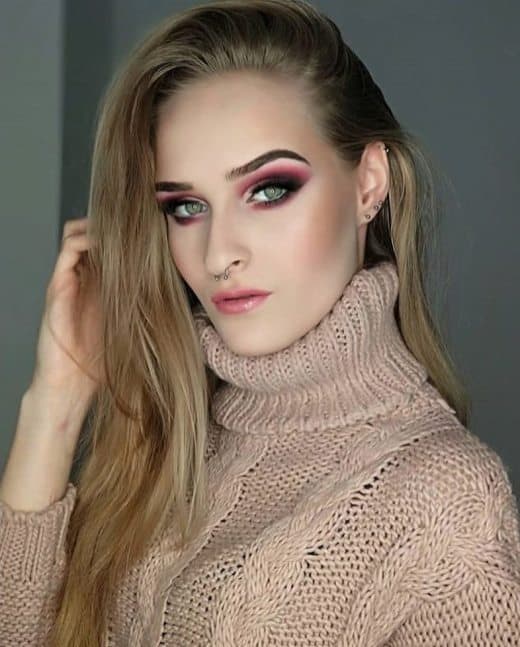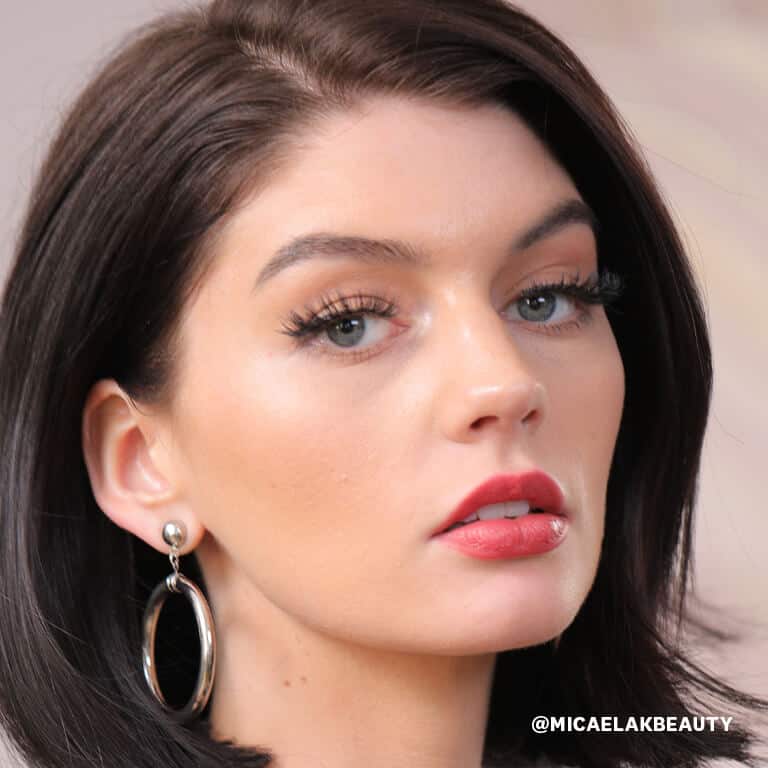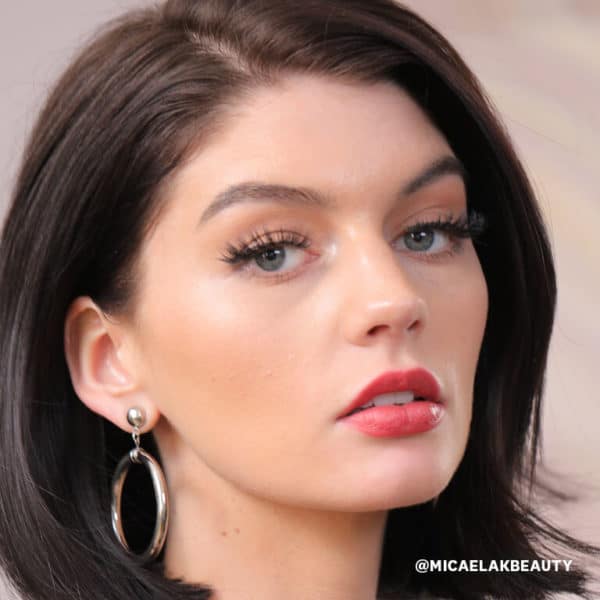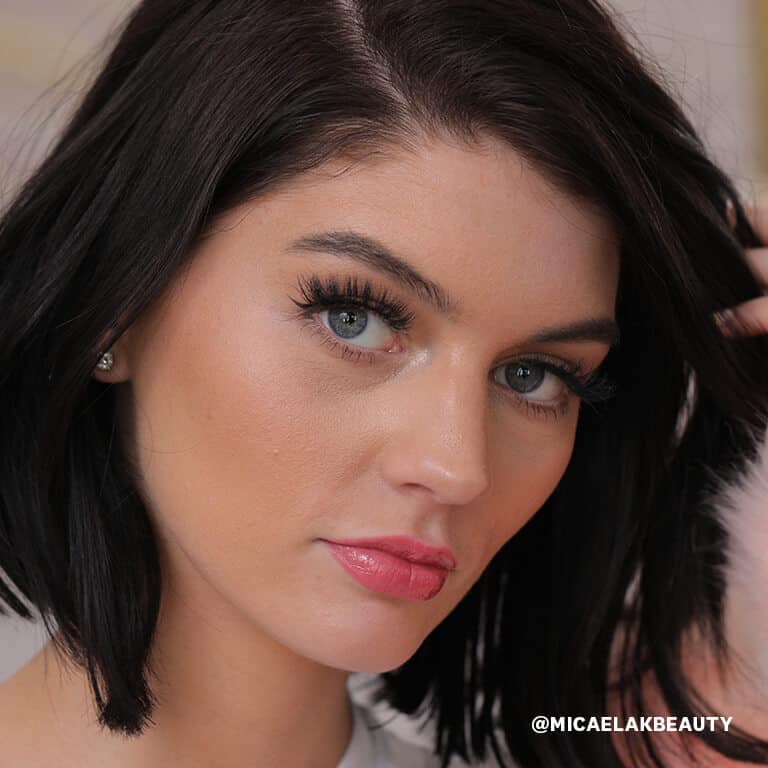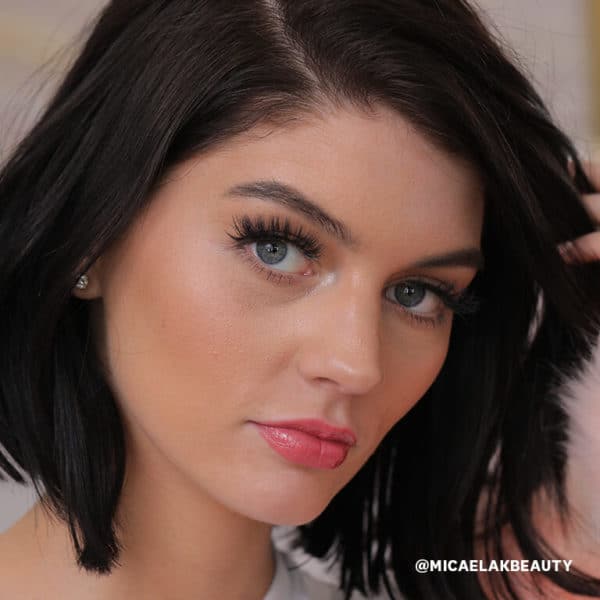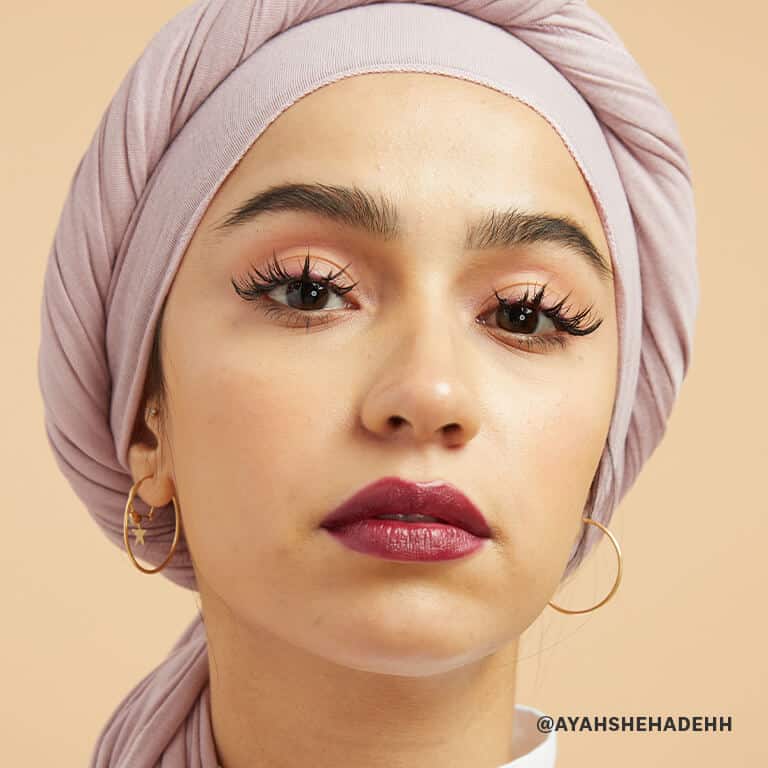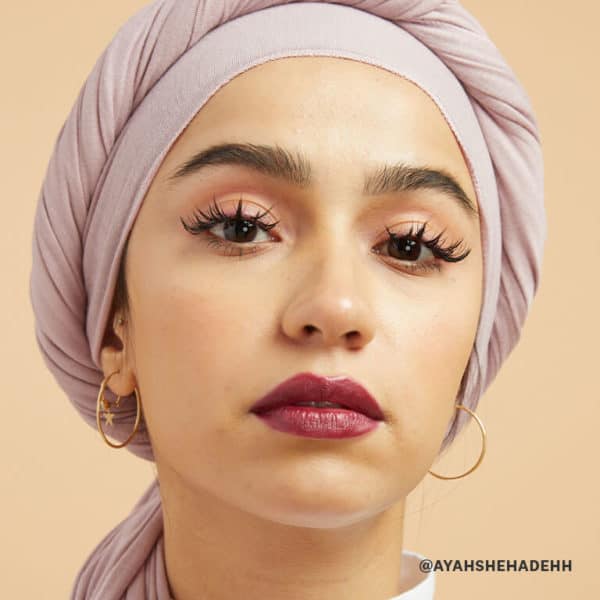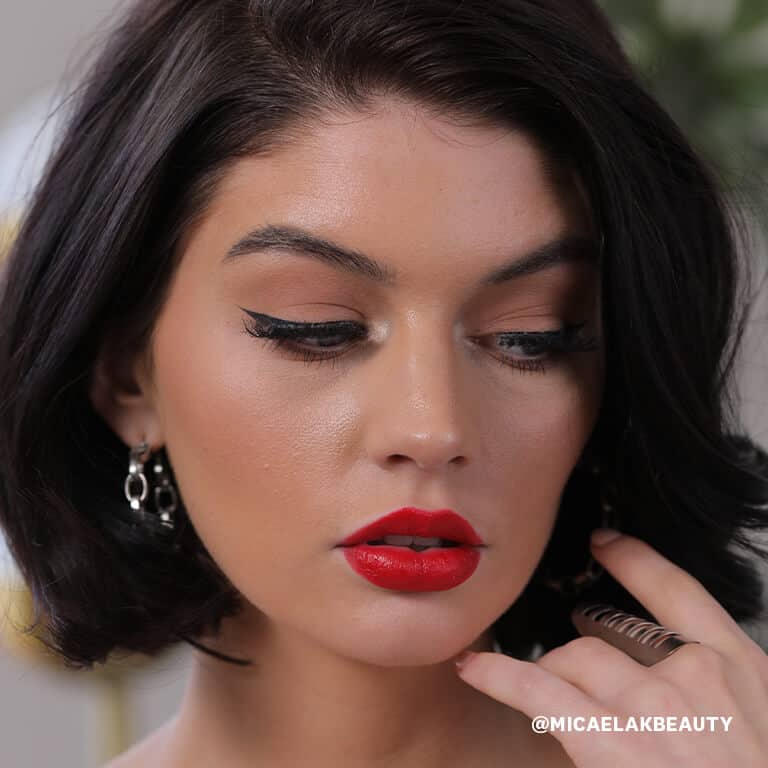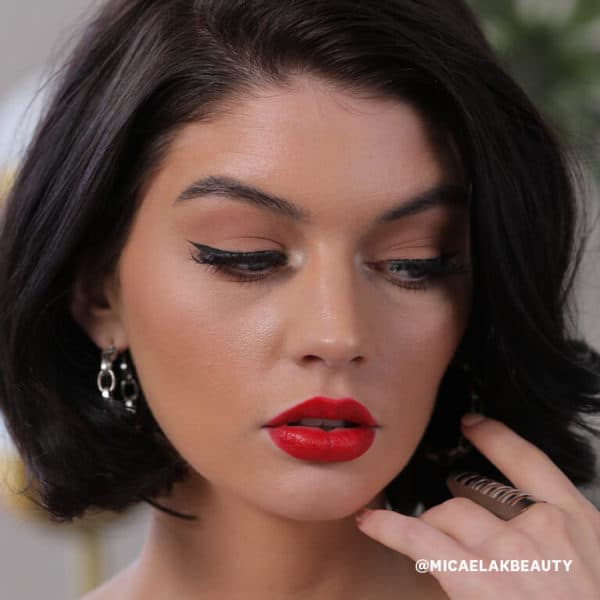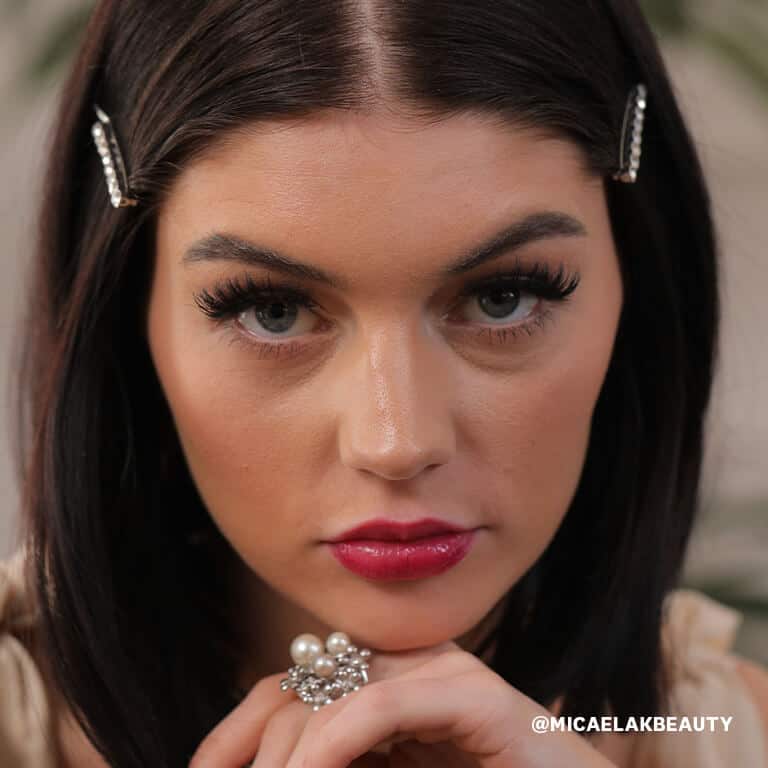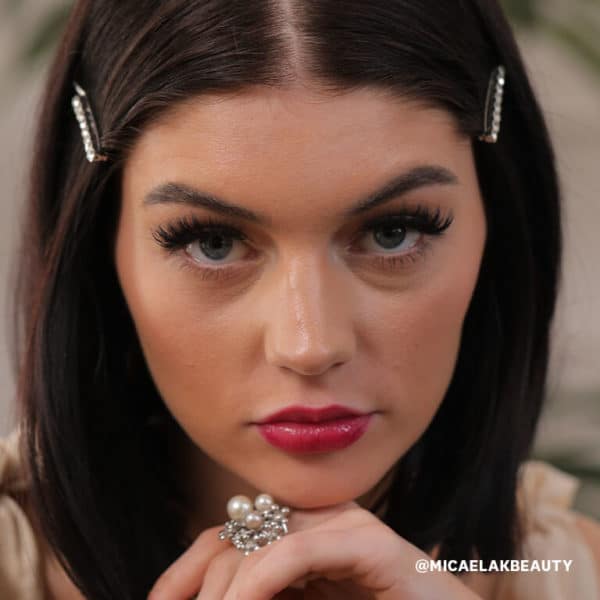 If you are used to not using tons of makeup, then the natural beige or bright pink tones are great for you. A little bit of blush, mascara and lipstick is all you need to look and feel gougers.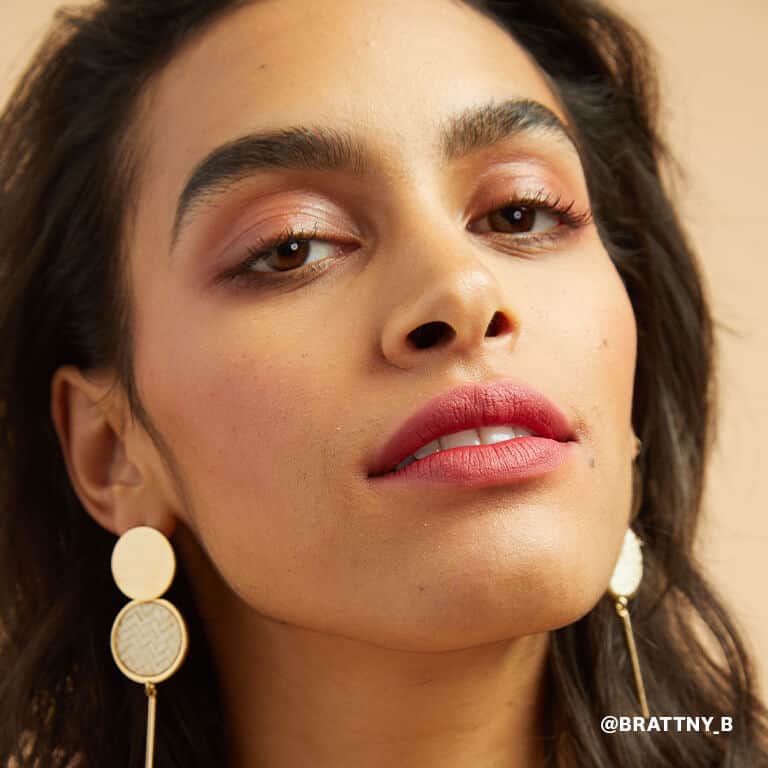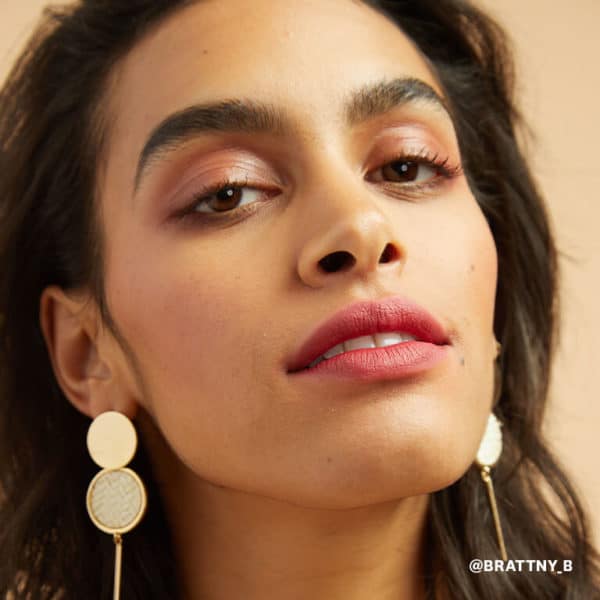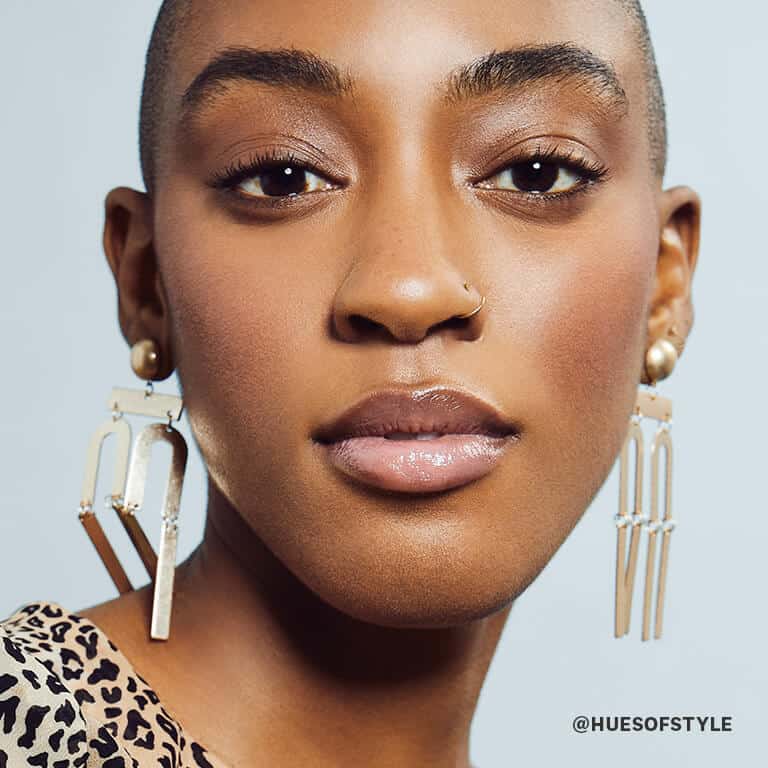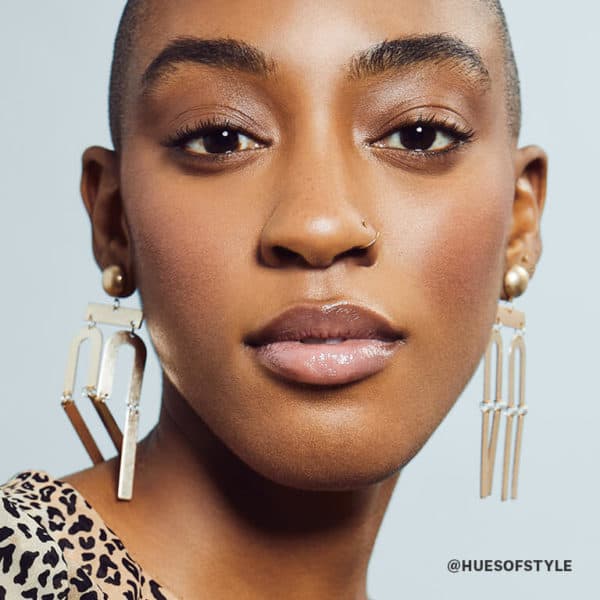 I hope that you will all have an amazing holiday!