The coronavirus is undoubtedly marking 2020! It's officially a pandemic and the whole wide world is suffering from it. It has changed the way of life completely, lots of people have suffered from it and many of them didn't make it. It's a really sad situation that is lasting so long, and everyone expected it to be over by own. The virus is definitely going to be around for some time. When you think about 2020, coronavirus is going to come to mind I bet! Each year come with popular trends, and I think the virus hit the tattoo world as well. Many people decide to ink coronavirus associations on their skin and this is becoming viral. I'm sure that you would love to check out what I have got for you today, so just scroll down. These Popular Coronavirus Tattoos That Label 2020 are the best thing ever. They come in variety of designs and styles and everyone will find a match!
If you need more tattoos inspiration, don's miss to see the black background tattoos and summer tattoos ideas that both men and women are going to love.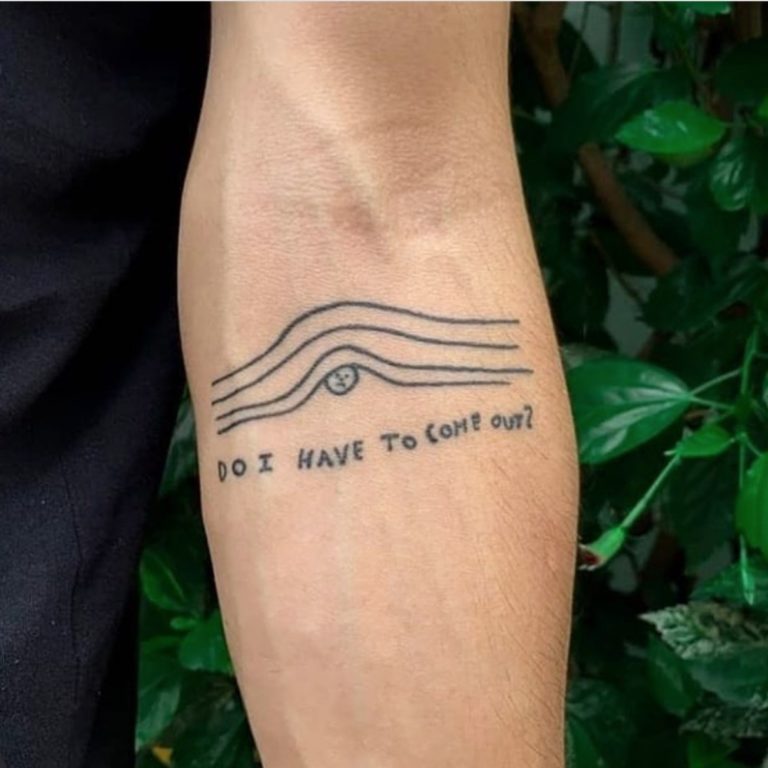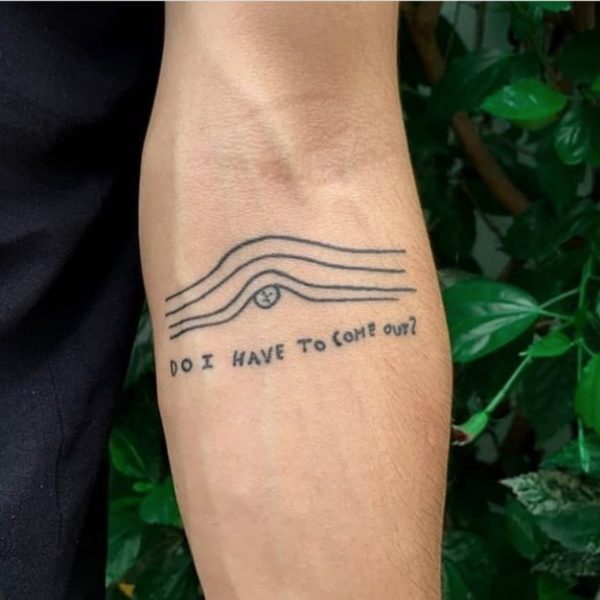 The coronavirus tattoo design can be either bold or minimalist. Do you have a certain preference when it comes to tattoos or you love to mix them both? This too shall pass is a great minimalist tattoo that says much! We are all looking forward to its end, aren't we?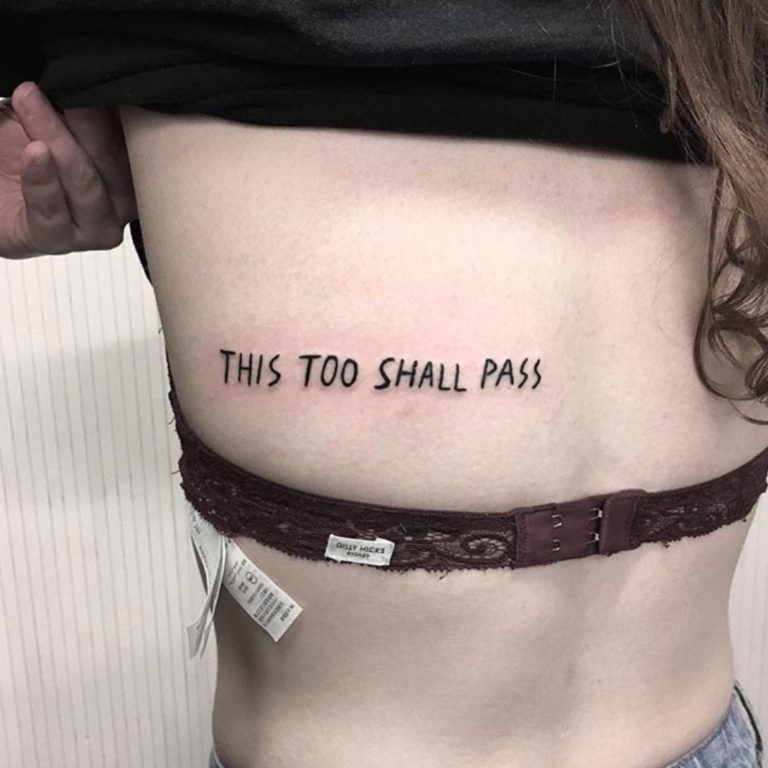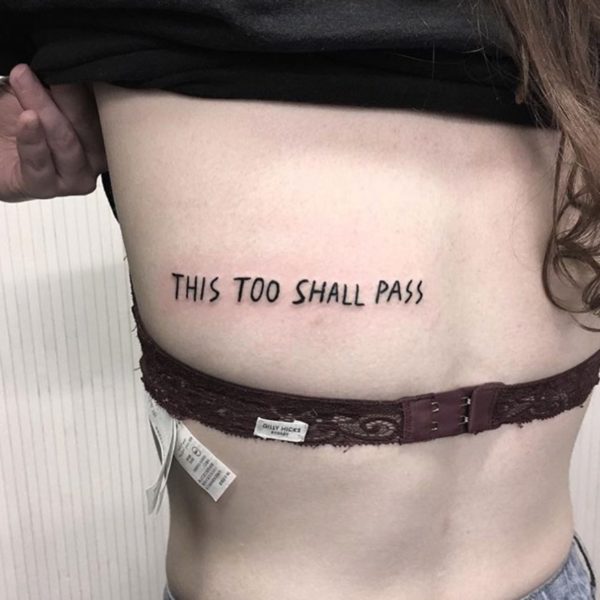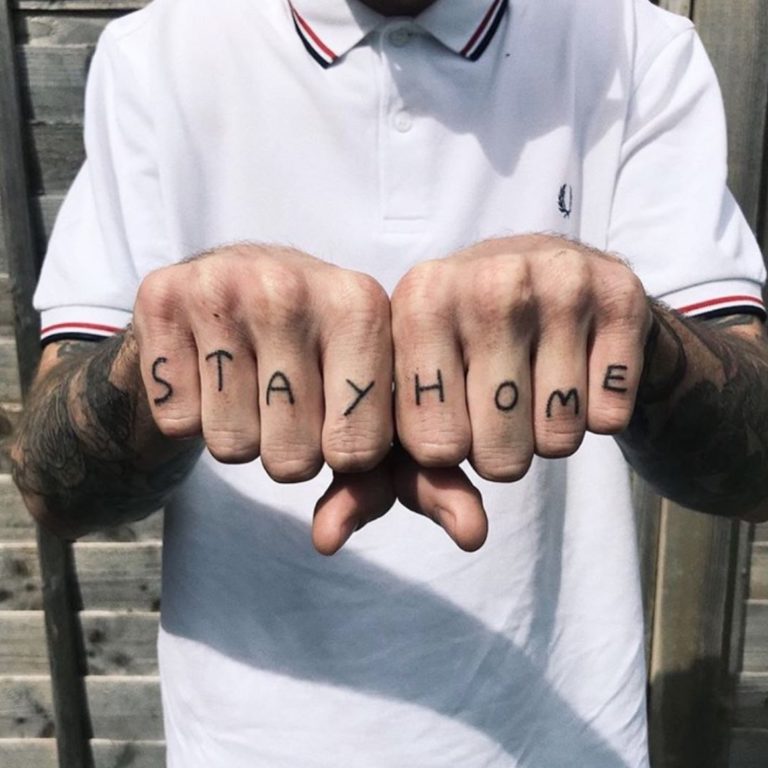 Everyone who has survived the virus will be gladly putting this on their skin! If you are a coronavirus survivor put this proudly on your skin as a reminder of how strong you are!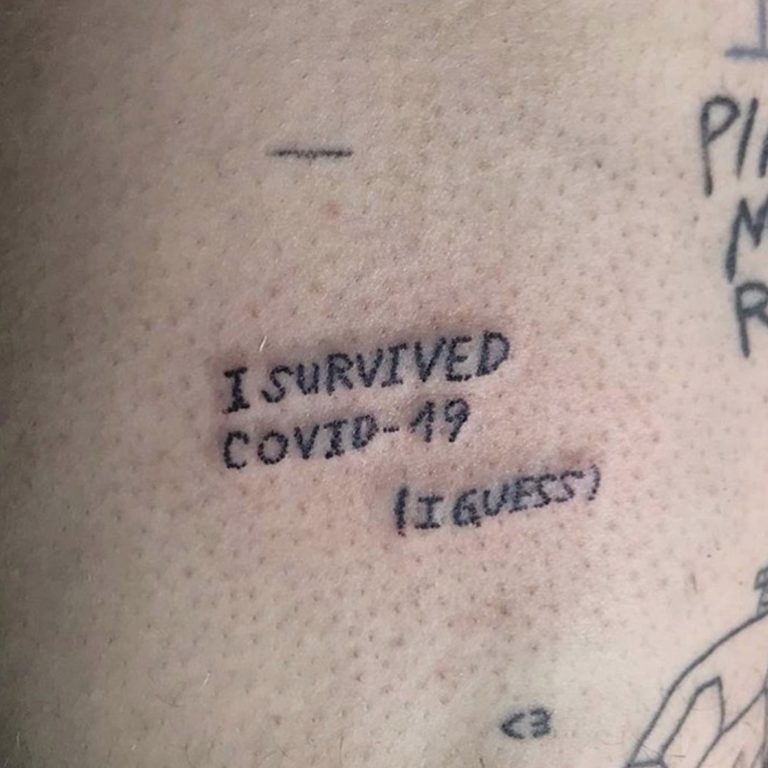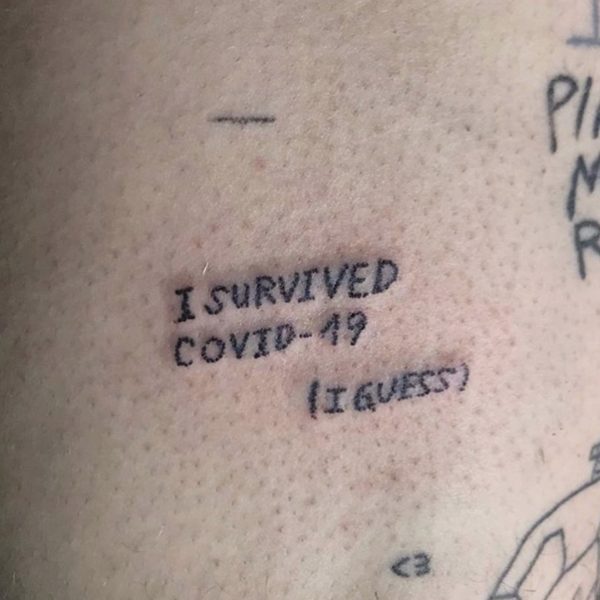 As a result of the coronavirus everyone's wearing masks everywhere. It's the main thing of prevention, so the mask deserves a spot in the tattoo world, don't you think?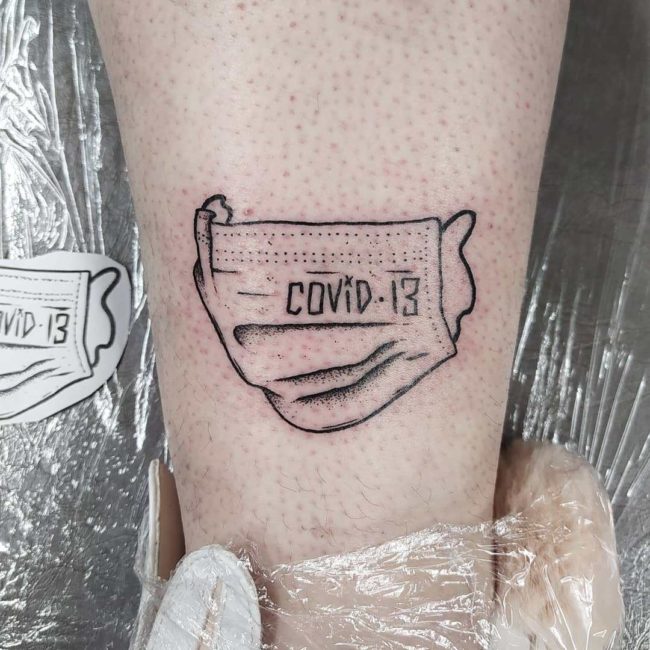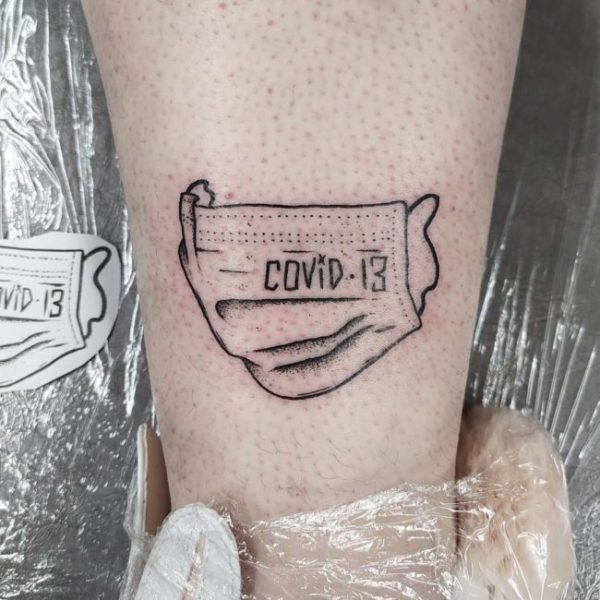 Is your favorite bear Corona? Make a correlation with it and the virus and get a tattoo that is cool and fun at the same time.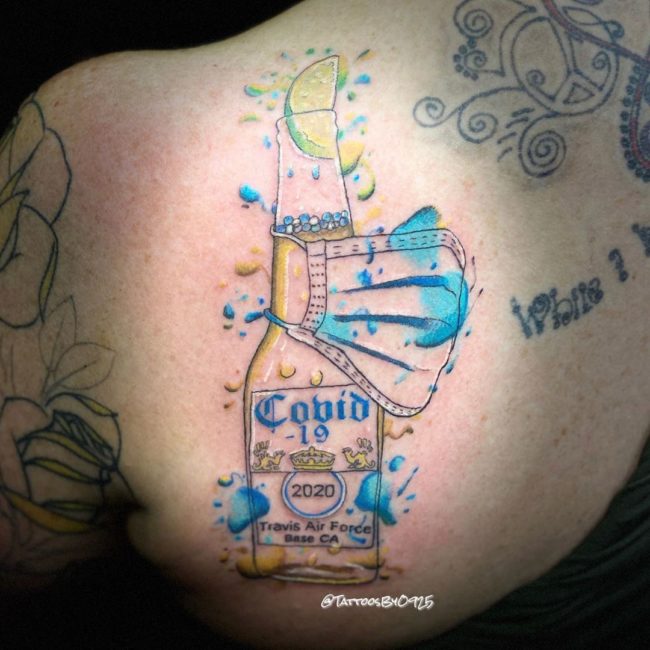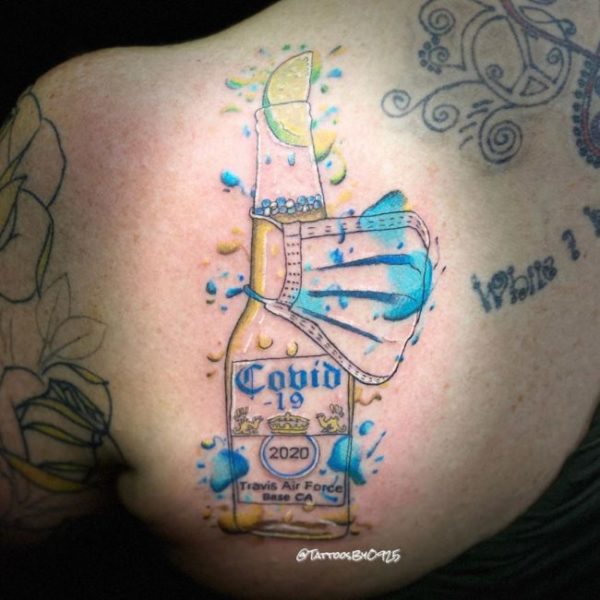 This virus can be an excellent motif for a colored tattoo. It's surely going to grab the attention of everyone who see it. Do you want to remind yourselves of the coronavirus till forever? Think well before enganign yourselves in these tattoos!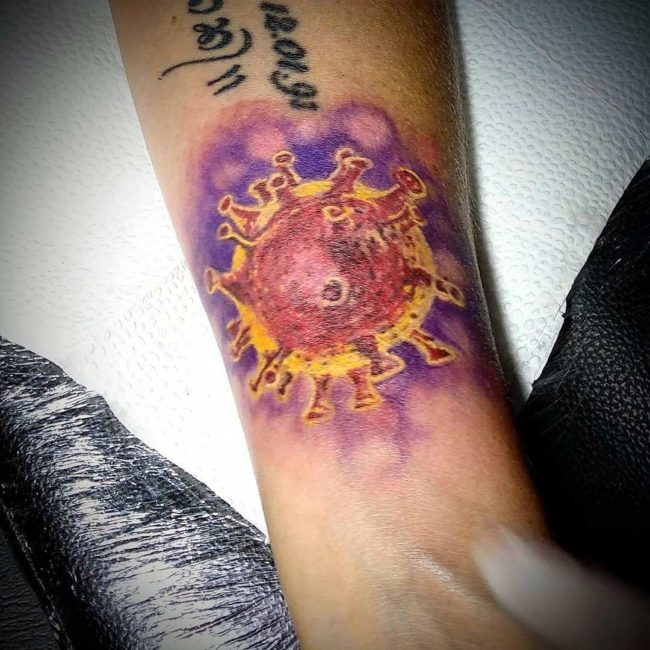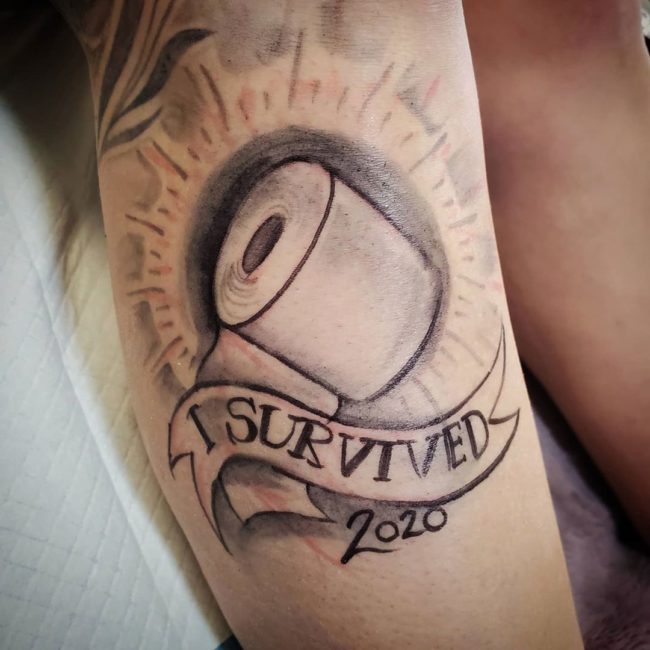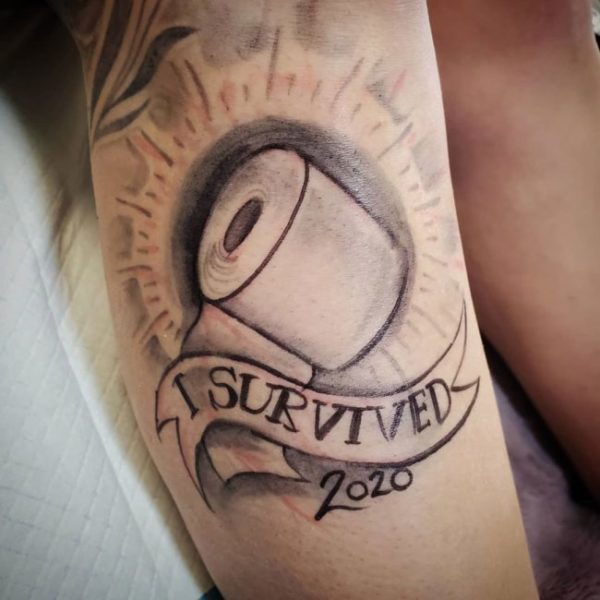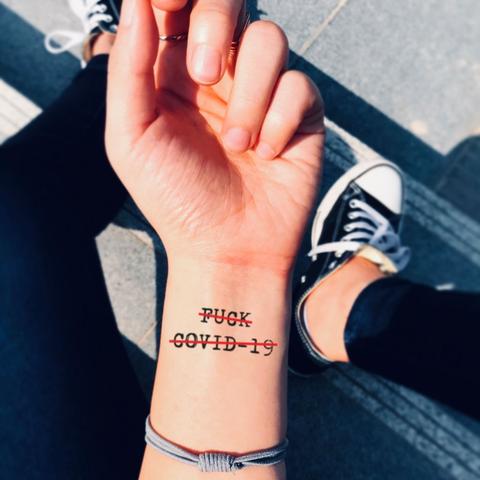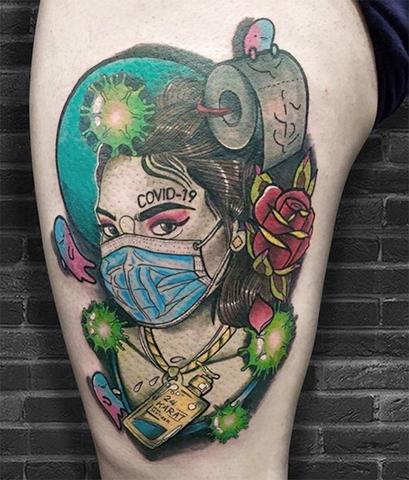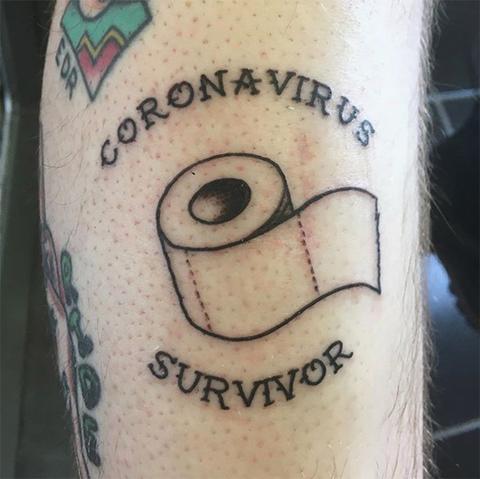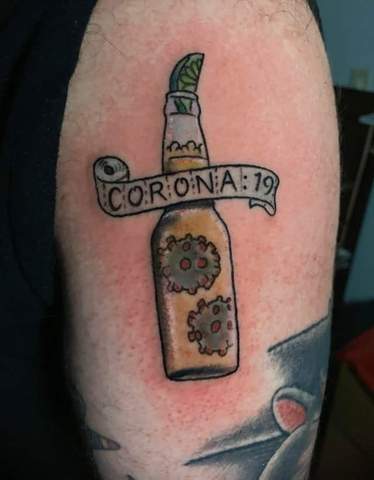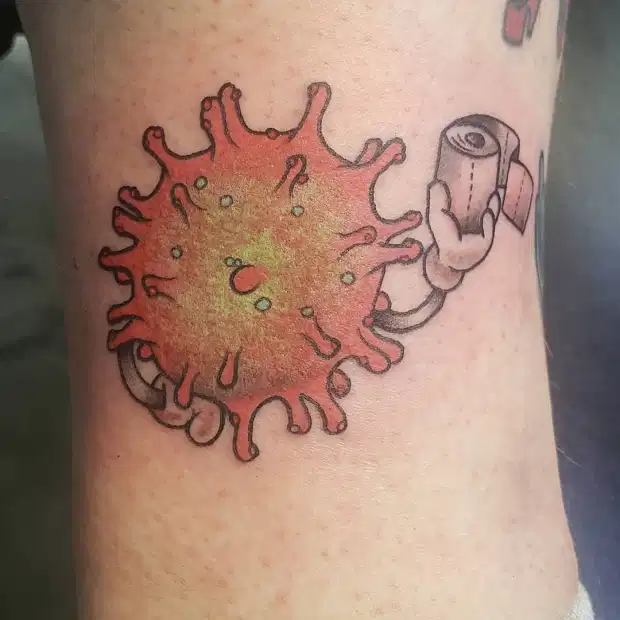 Just the words COVID-19 will make a good tattoo if you want to honor it. What do you already have in your mind?