Being a girl means having lots of makeup and beauty products. They can create quite a mess in our rooms (I'm talking from my own experience) and finding a suitable solution to store and organize them is really important if you want to keep them at place, neat and clean. If you take a look at the stores you will probably find lots of storage ideas that are expensive and will empty your wallet. This is why I will share with you some awesome DIY ideas that will save you some money and will make you creative and crafty at the same time. There are so many different storage ideas that will fit in everyone's room decor, so scroll down through the photos below and see which one will work the best for you and your space. These Smart DIY Makeup Storage Ideas That Will Keep Your Place Tidy are a real life saver. Check them out and see what I'm talking about!
Don't miss to see these remarkable jewelry storage ideas as well and some more magnificent makeup organizers too! You can never get enough of creative ideas!
Glasses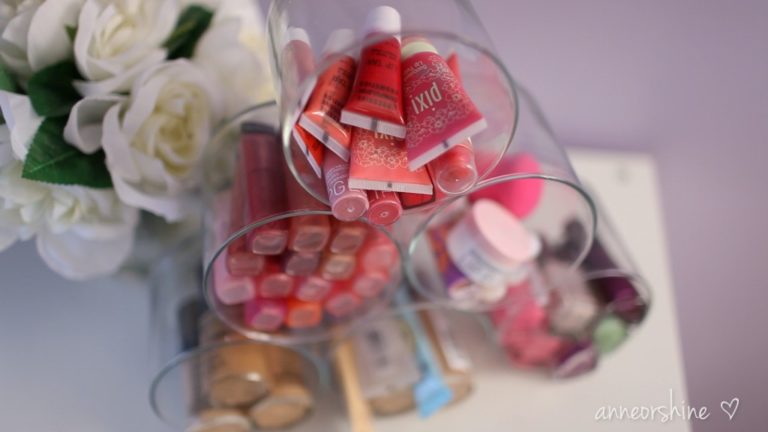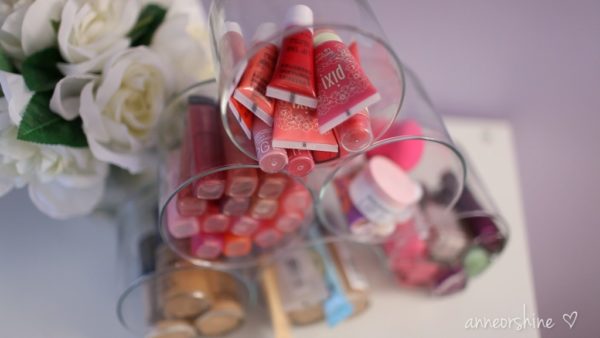 Vertical Pails

Rods, Baskets and Pails
When you put in combination rods, baskets and pails you are bound to get an amazing storage unit on your wall that will keep all of your beauty products super organized. Don't be afraid to make some holes in the wall and recreate this organizer cause it's worth it!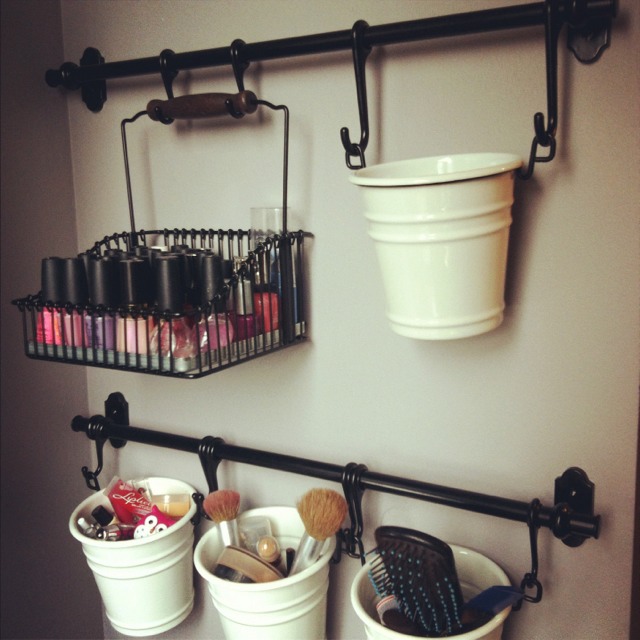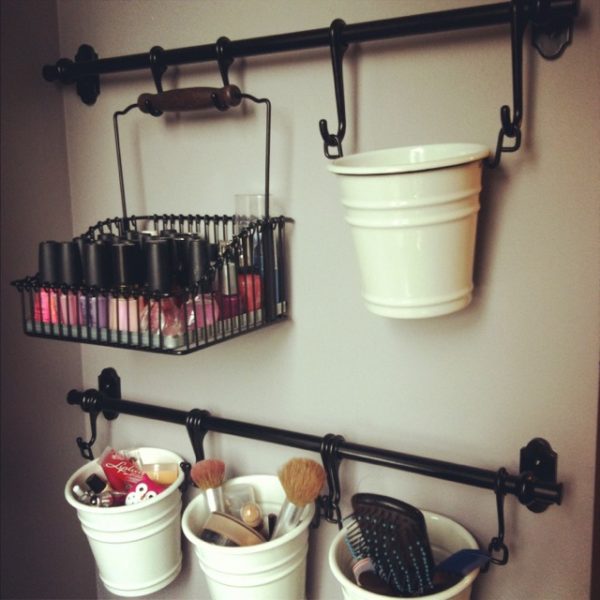 Nail Polish Organizer
You can turn an old frame into a pretty nail polish holder. Add a shelf and display all the different colors you have.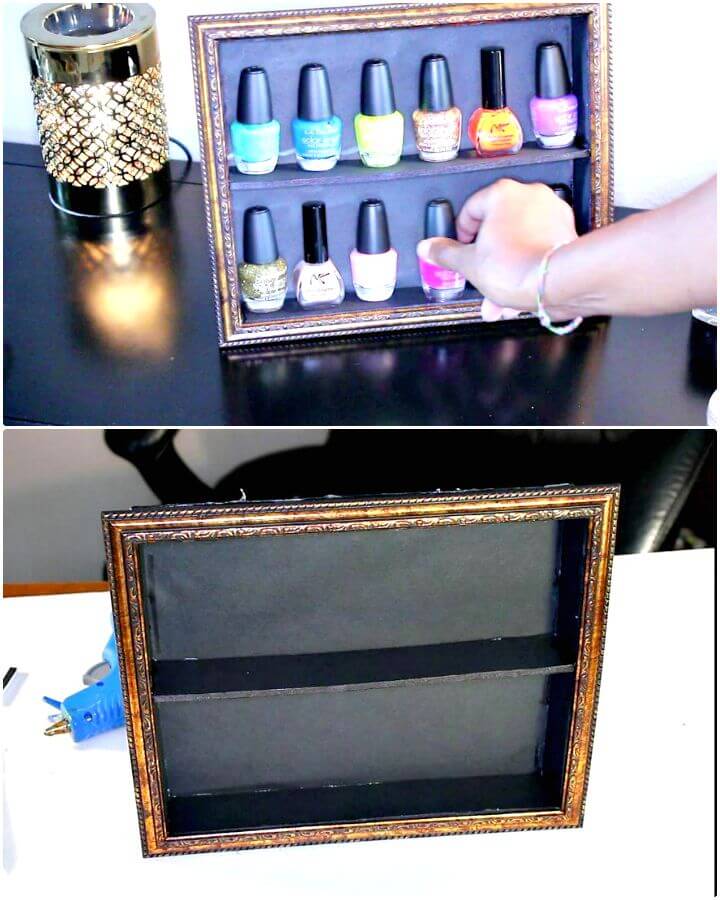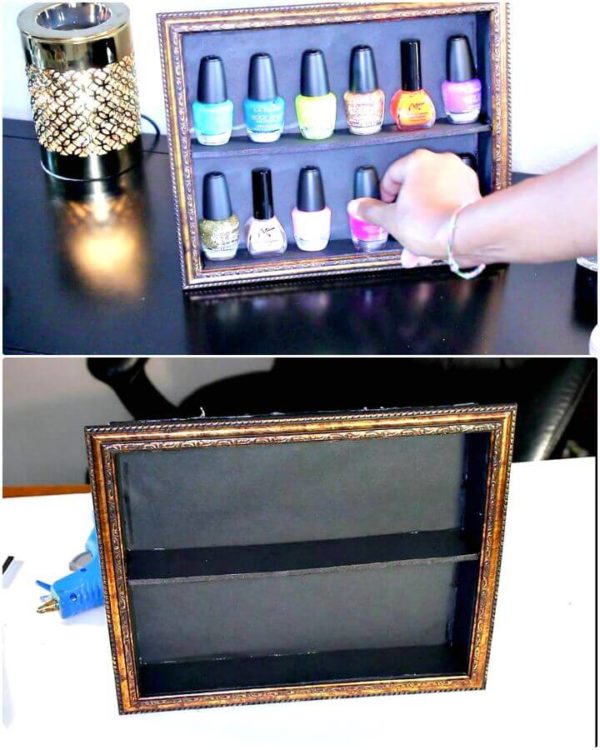 Ikea Cart
If you want to be able to move your makeup around your house easily, get a cart and organize all of your products in it.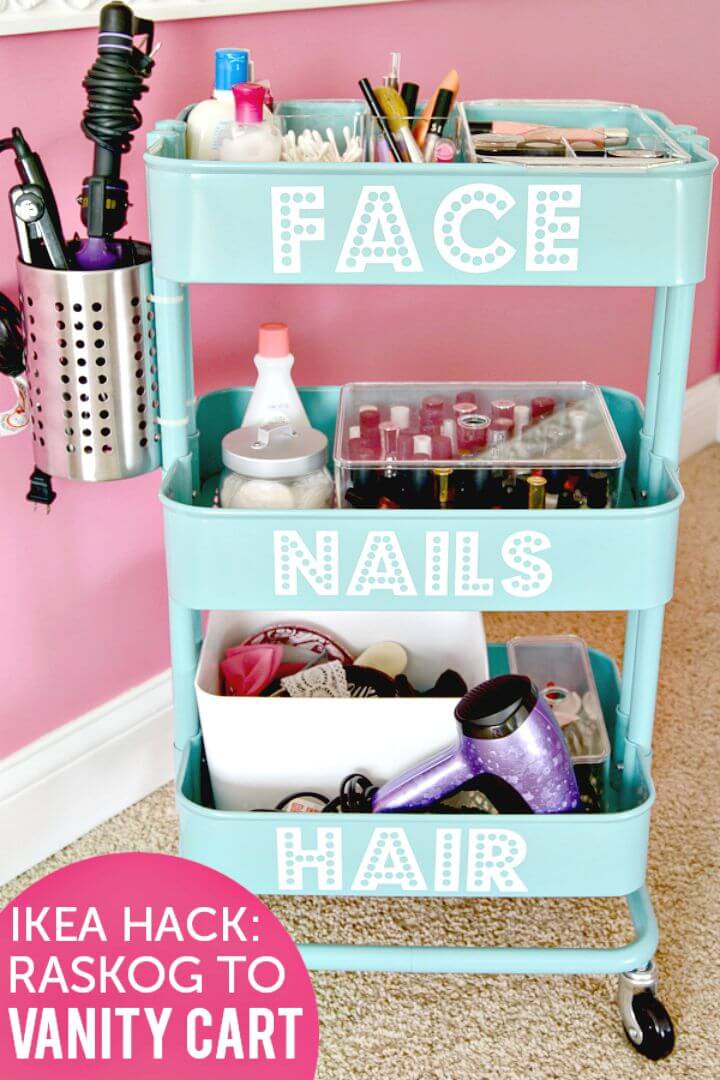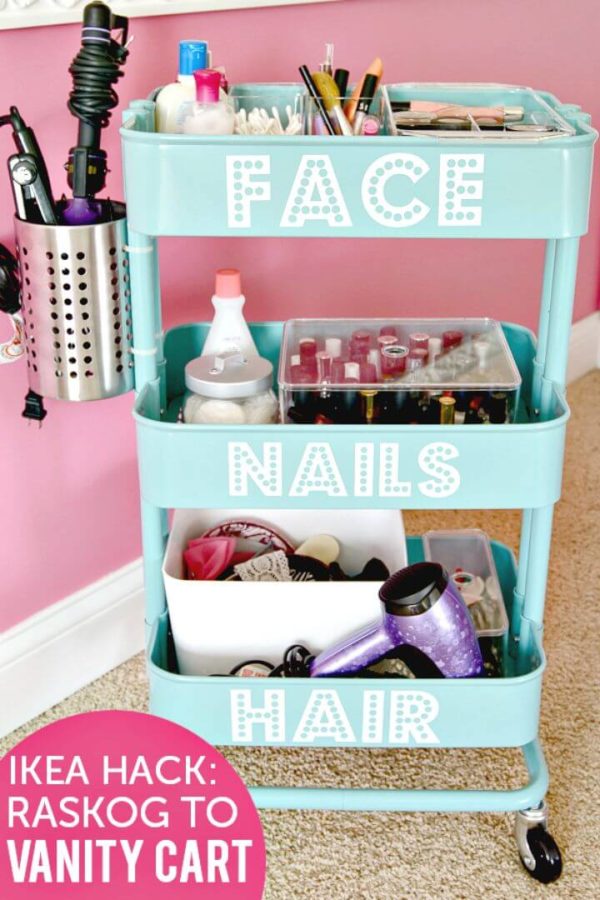 DIY Plastic Bottle Organizer
Has it ever occurred to you that you can turn plastic bottles into lovely organizers?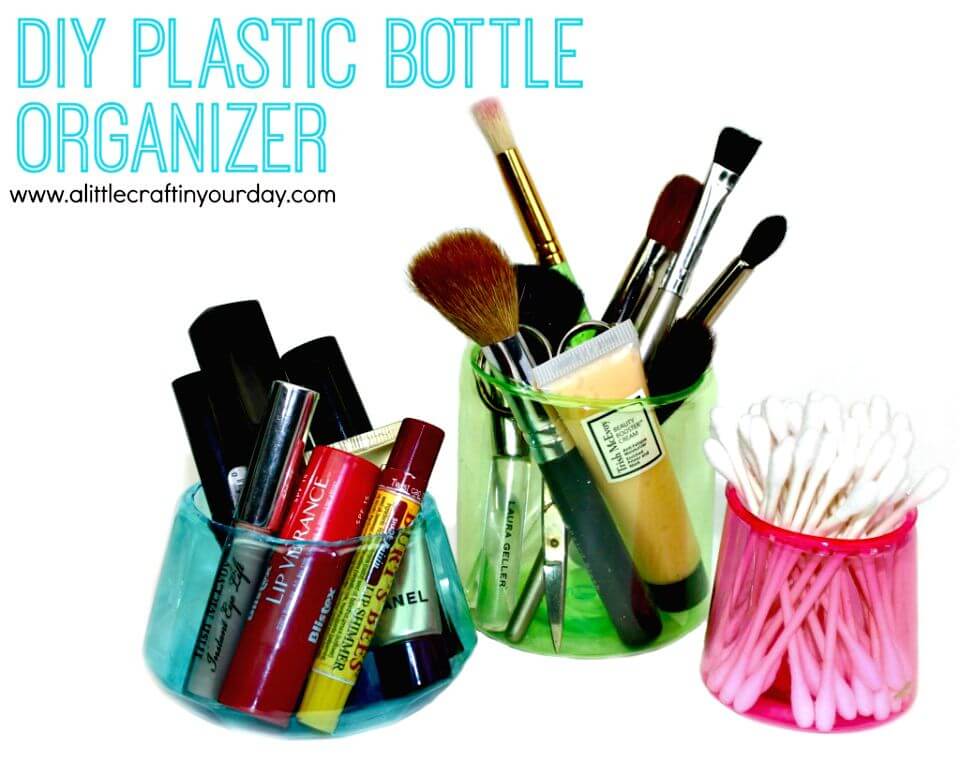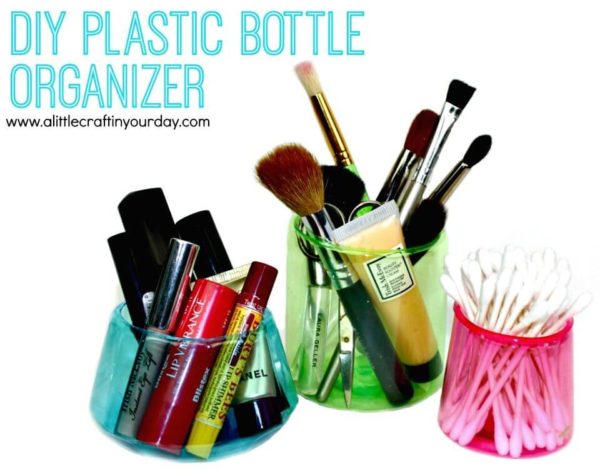 Mason Jars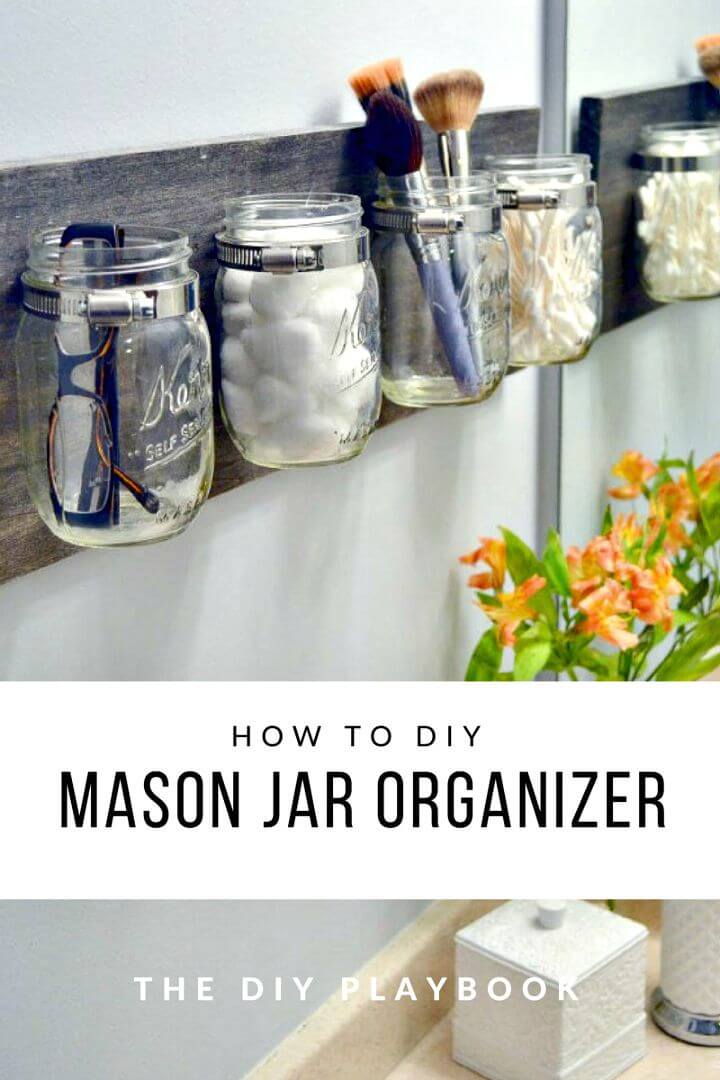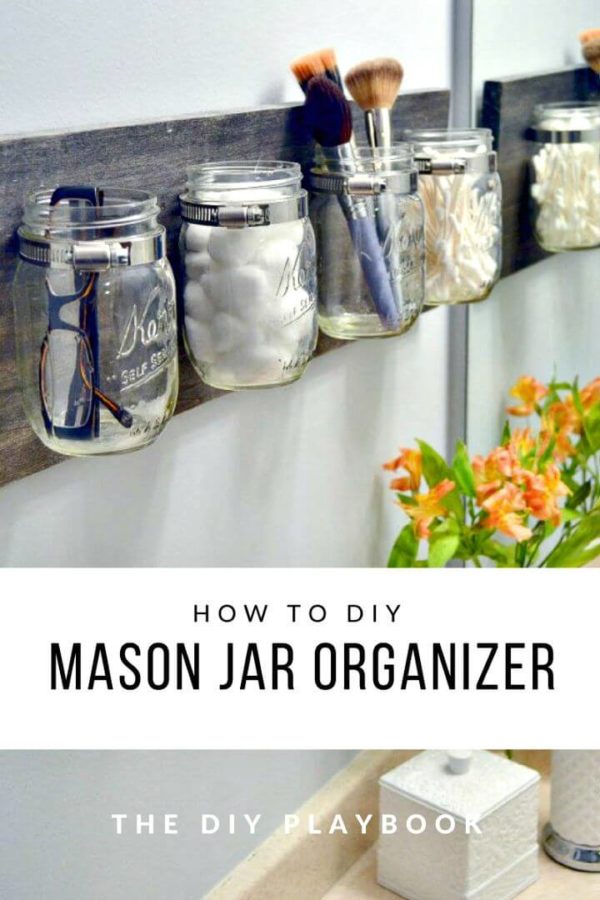 Magnet Organizer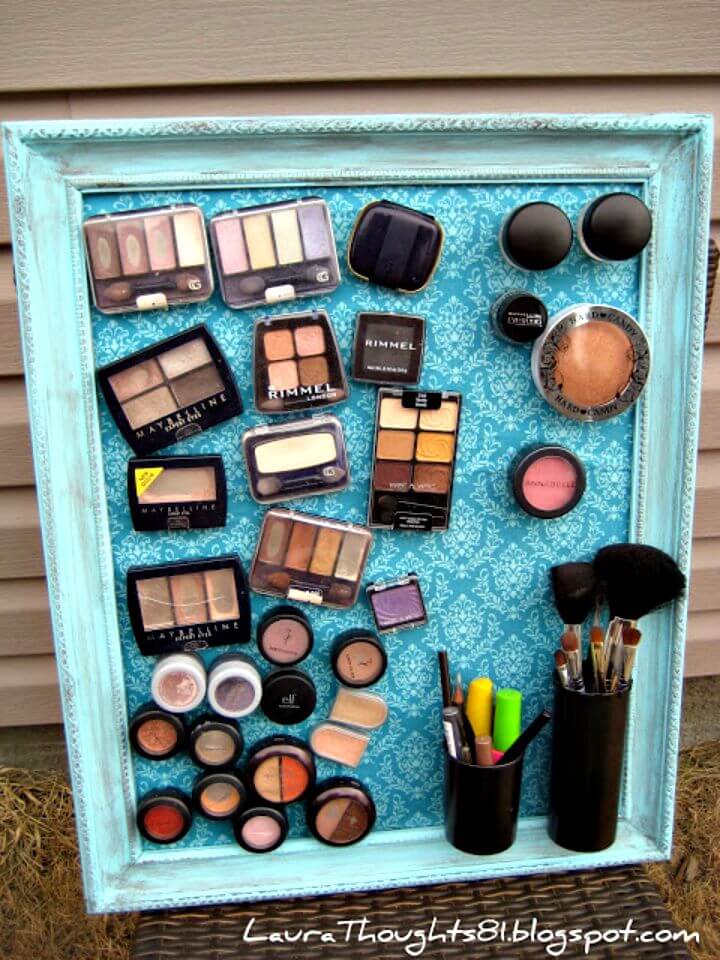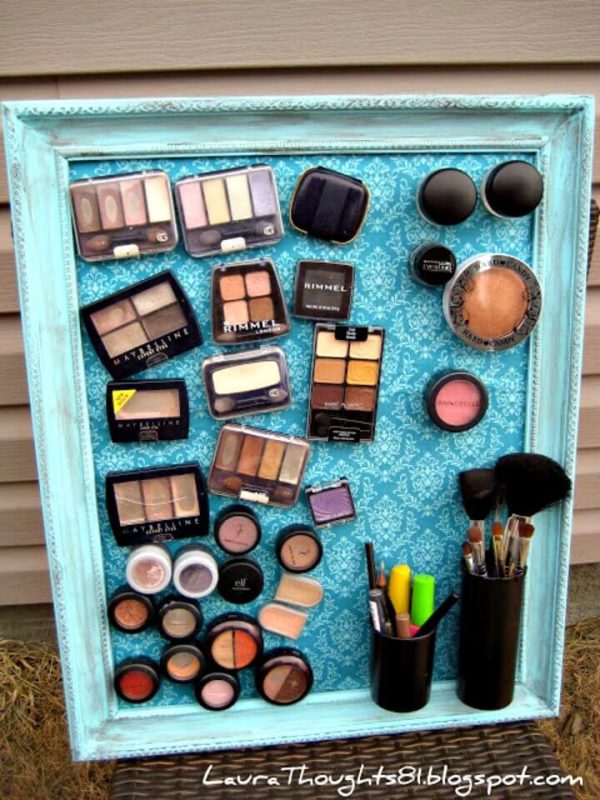 Wall Mounted Organizer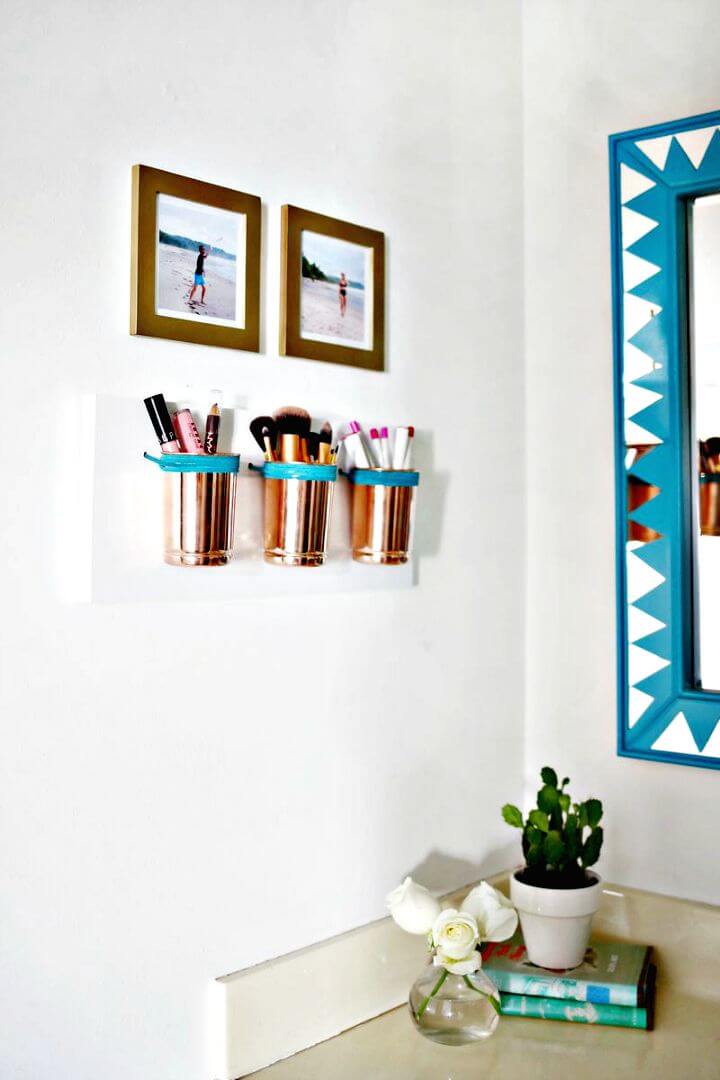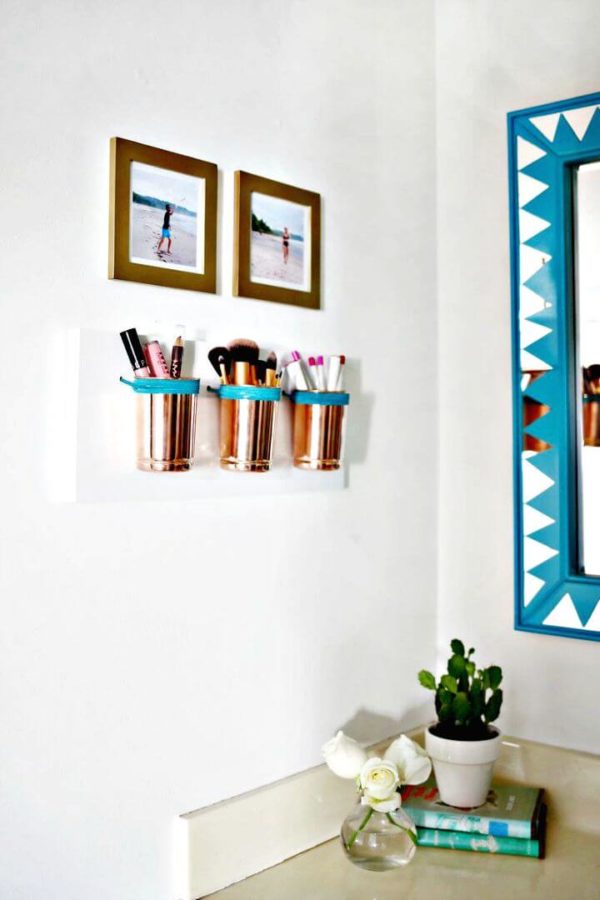 Jars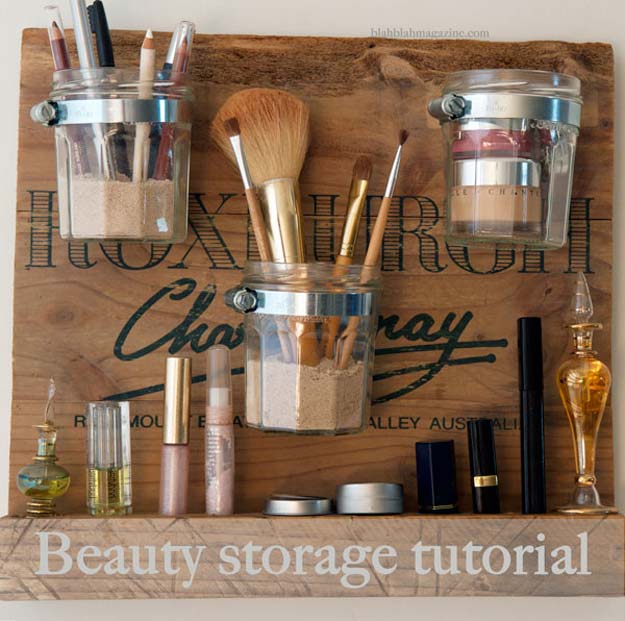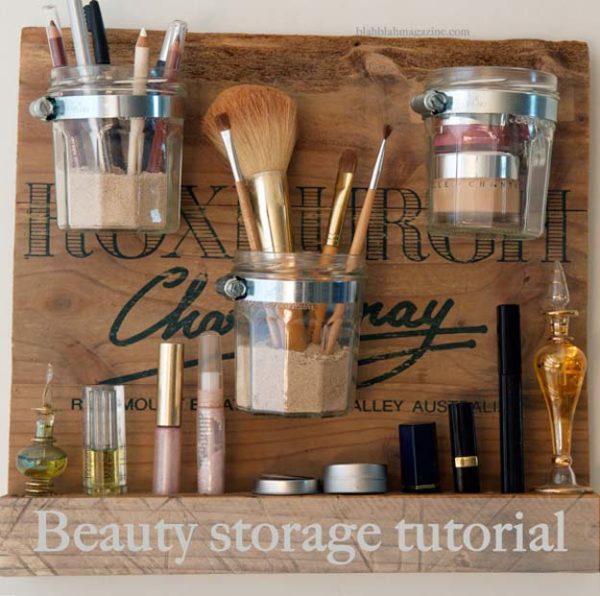 Lipstick Organization
A shoe box can become a spectacular home for your lipsticks. Get a cardboard, make some compartments, dress the box up with a patterned paper and you are done!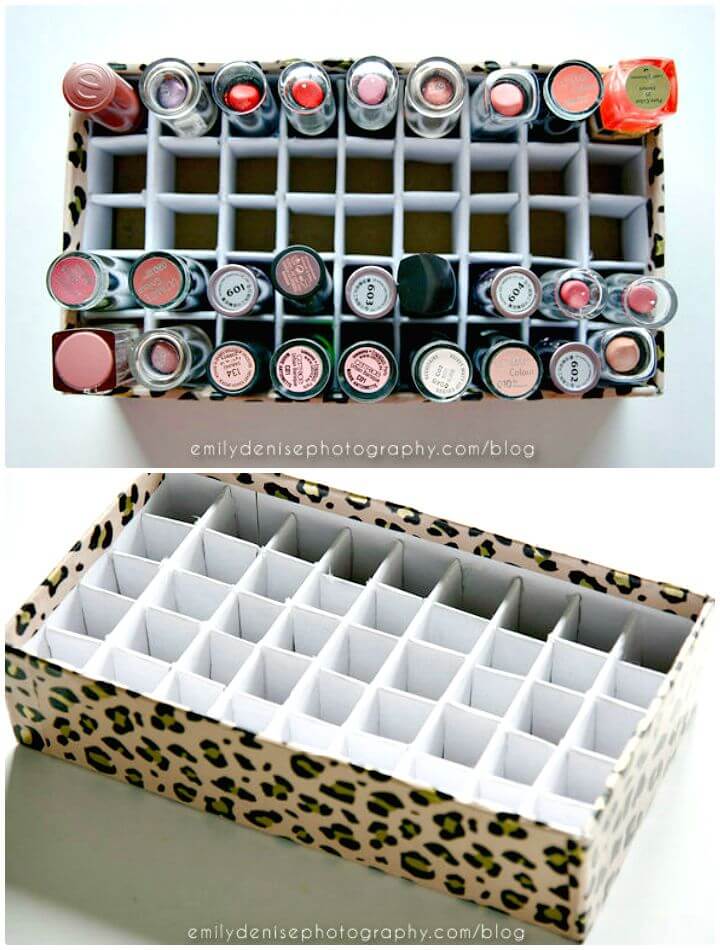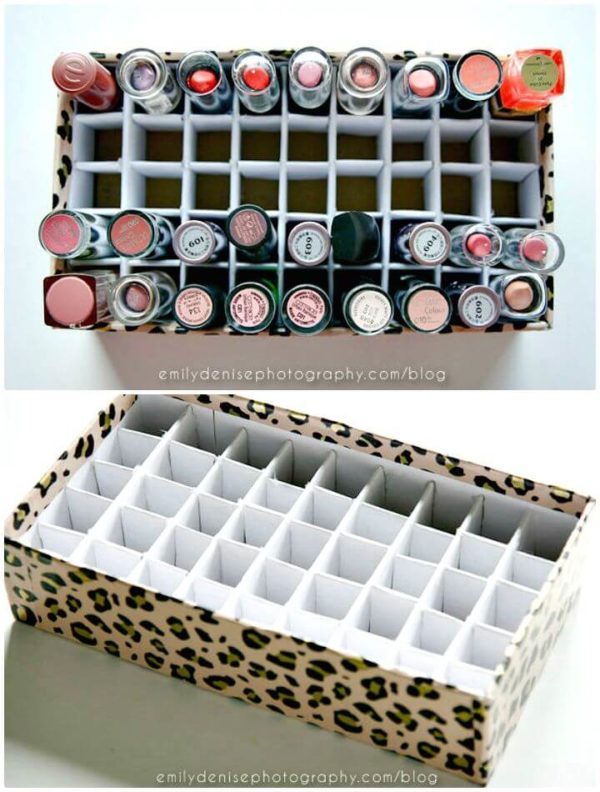 Wood Organizer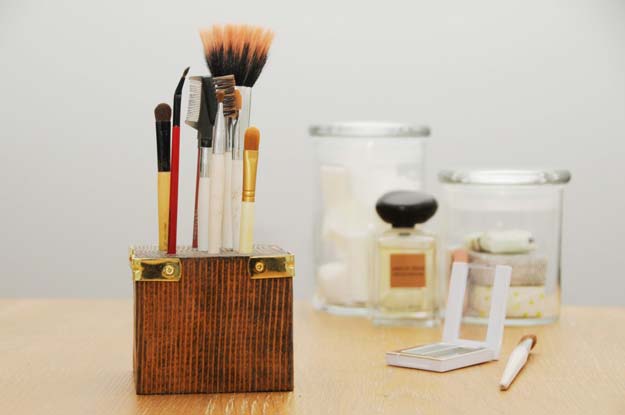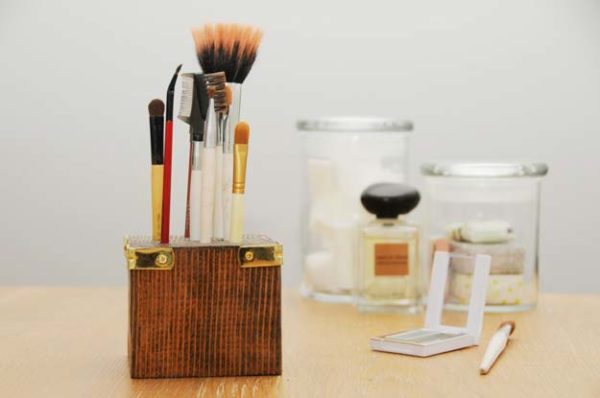 Brushes Organization
You may need to get down to sewing if you want to keep all of your brushes at one place, super clean.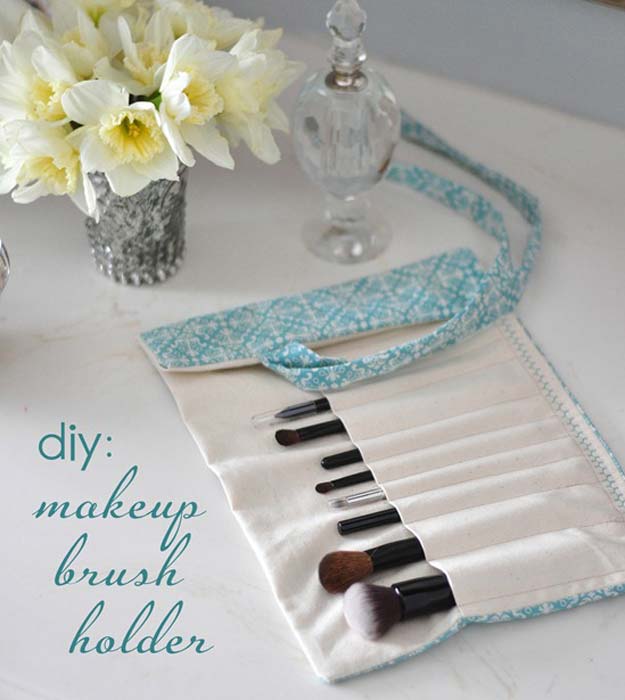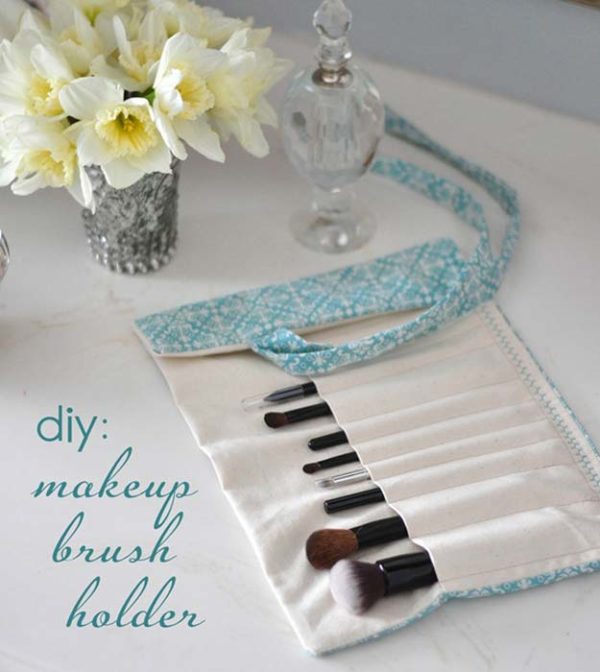 Nail Polish Box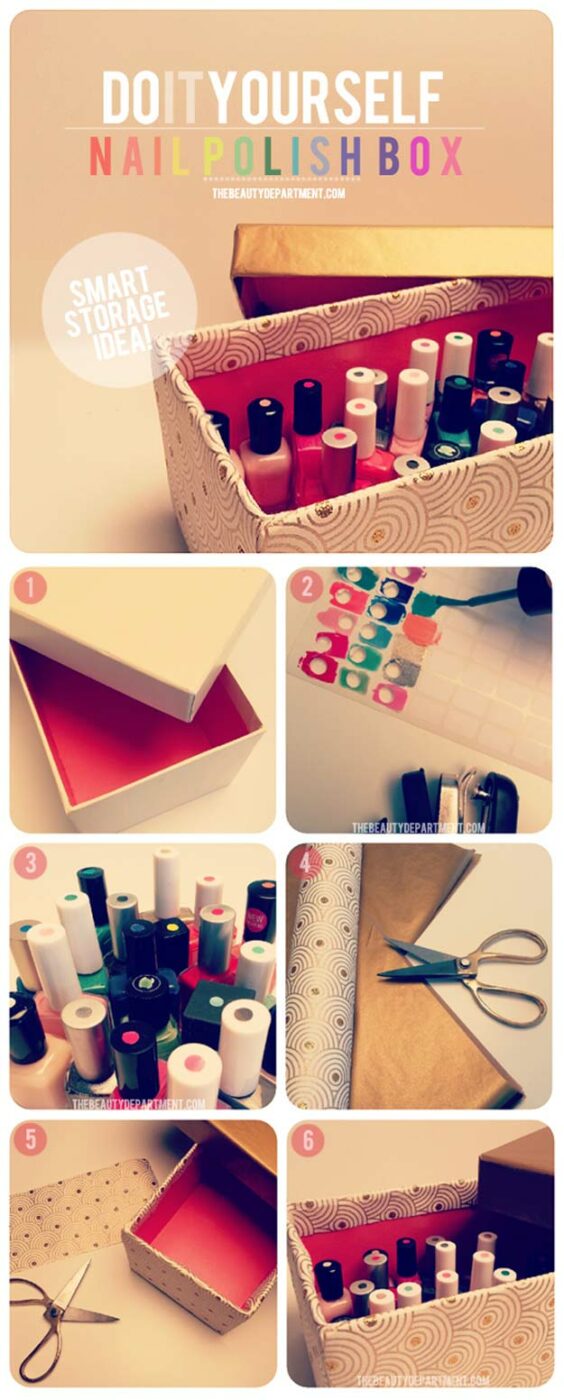 Which makeup storage idea managed to grab your interest the most?