As I'm about to do my nails tomorrow, I'm obsessed with nails designs today and they are everything I'm looking at for the whole day. Does that happen with you too? I bet it does! I have short nails and I really love to see short manicures as inspiration so I can picture the designs on my nails, so in this article I have gathered the design that got my attention the most. I believe that you will find the ideas really inspiring as well, so don't miss them. These Sweet Short Nails Ideas That Are Really Adorable are perfect for every day occasions and I think that you are going to love them all. You will even find it hard to pick a favorite! Don't miss to see the Disney manicure ideas that are a hot trend nowadays and see the calming beauty of mandala nails too. All of these designs will get you staring at the screen struggling to pick your next design.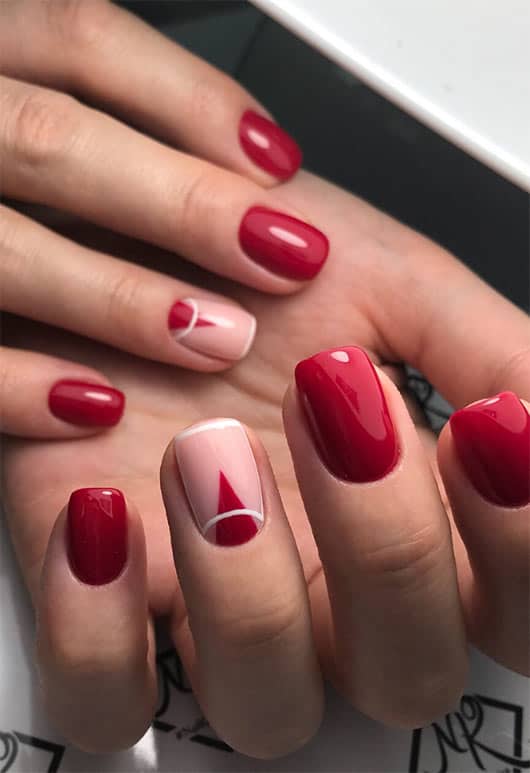 Usually girls who have short nails prefer minimalist design with subtle and gentle tones. If you are that type of person you are going to love these baby pink nails. Add some details if you want to bring some excitement to them. What do you think about the heart design below?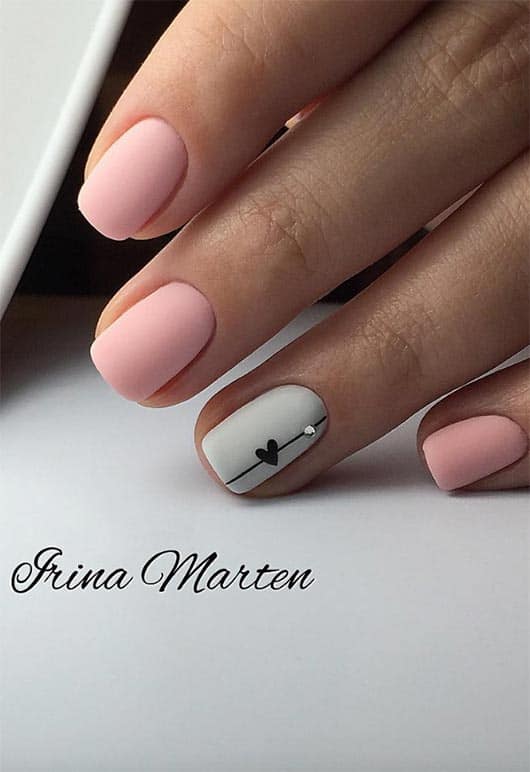 You can never go wrong with beige and cream tones when it comes to your manicure. They are perfect for everywhere starting from your office, home, to the night club. So, whenever you are in a doubt go for a minimal design that will look classy and stylish.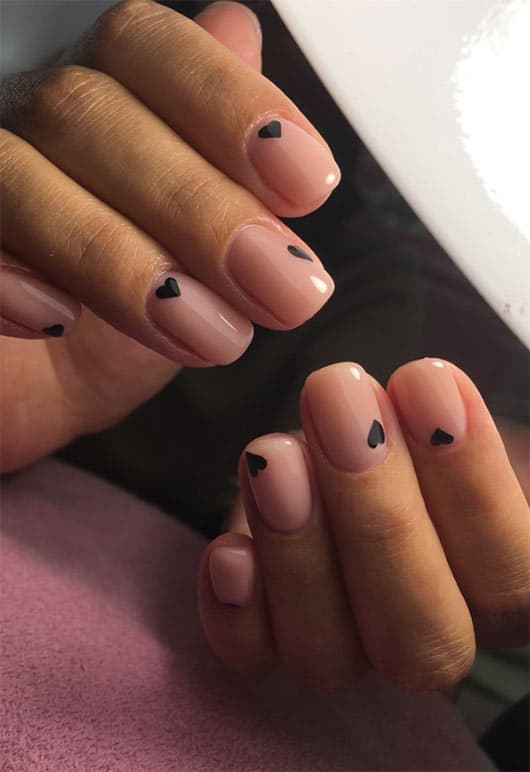 Are you a fan of geometric lines and shapes? If yes, the design below will be on top of your list for sure.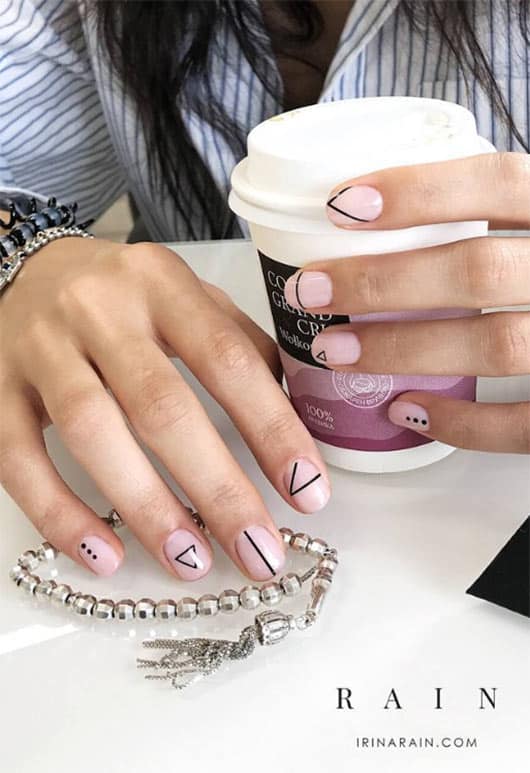 The mismatched designs are really fun and interesting, so if you still haven't tried this look, now it's the perfect time to do it. Choose different colors and get a playful mani on your short nails.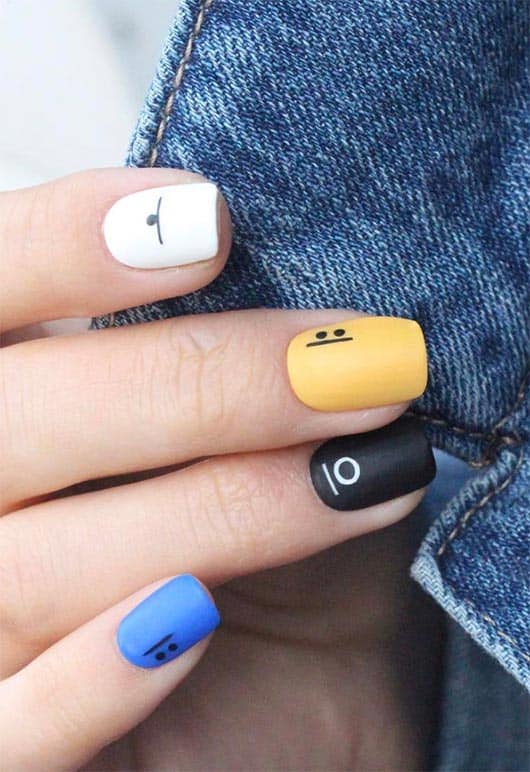 The burgundy color is a great pick for every season cause it's considered to be a classic. If you want to add some other details to your burgundy manicure and make it a little bit different this time take a look at the photo below.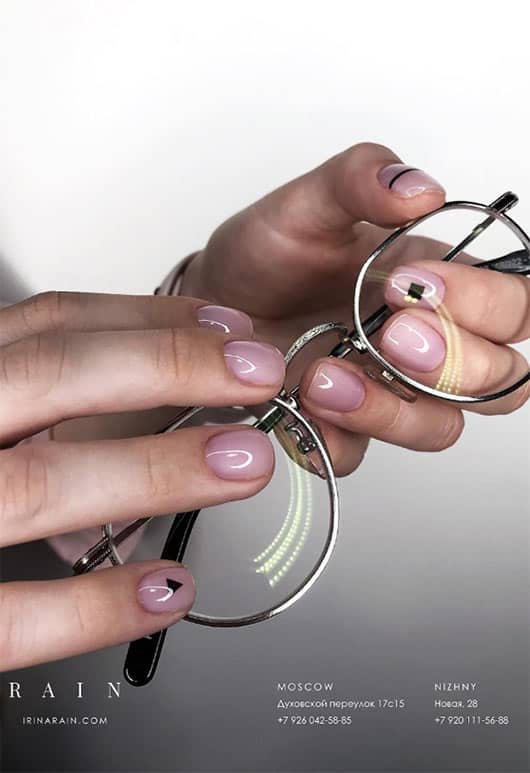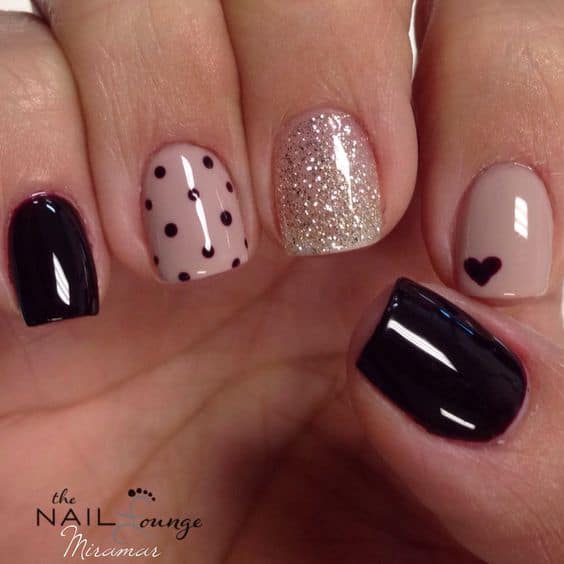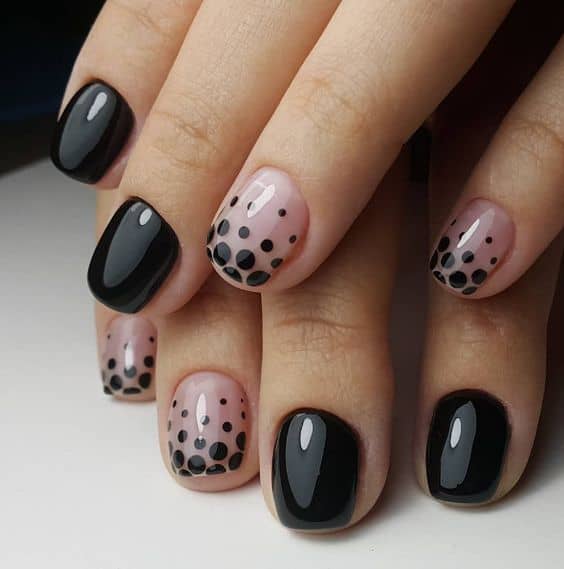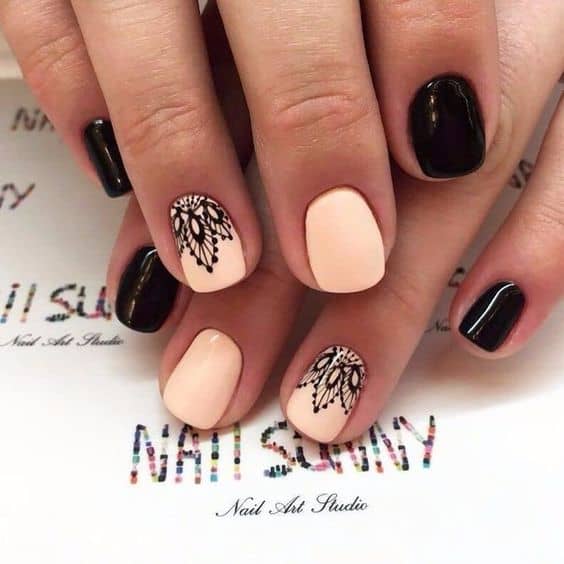 Here comes one of my favorite designs. Isn't this manicure just too sweet? Which one do you like the best?