Why Sell Your Used Clothes and Accessories?
Secondhand stores are popping up everywhere and especially online. There are tons of sites that give buyers and sellers an easy platform in order to sell their gently used clothing and accessories. There are multiple reasons why selling your clothes and accessories instead of just tossing them is a great idea:
More room for new clothes because who doesn't love shopping themselves

Less clutter in your closet giving you a sense of clarity when you open your closet door in the morning

Rehoming your clothes and accessories is great for the environment because it reduces waste and harmful plastics that are used in creating new clothing

Money! Selling your clothes and accessories means income, and there is a lot of money to be made in this business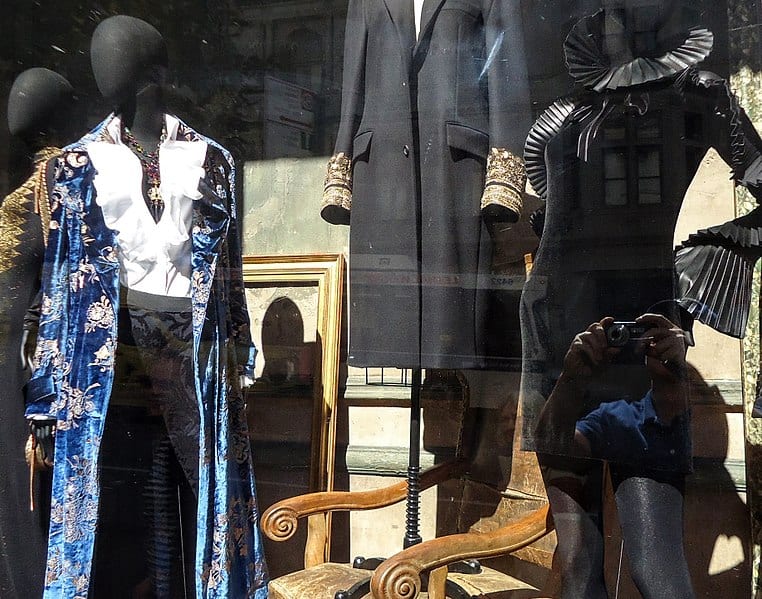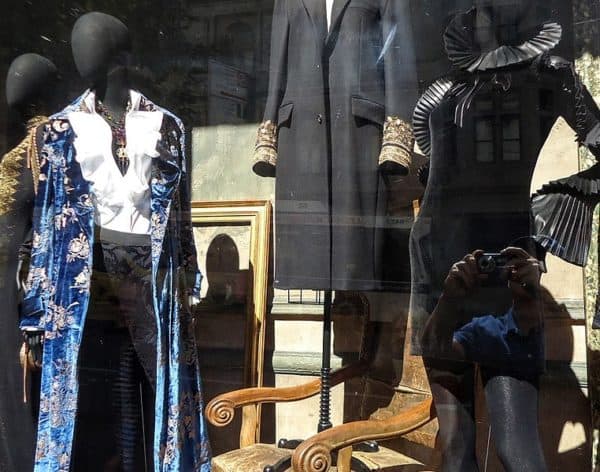 How Do You Sell Clothes Online?
Selling your gently used clothes online is a great alternative because you will most likely make more money doing this rather than bringing up a box of clothes to your local resale shop. This is especially true if you are selling designer items that have a value and are highly sought after brands. To start you can find multiple online boutiques that allow buyers and sellers to use their platform in order to market their own closets and sell items directly to the customer. You will want to take high definition photos that show any wear and make your clothing and accessories look their best. Its best to use a plain background and lots of lighting. 
If you are thinking about doing this for a living you will want to buy a mannequin to better show off these items because online shopping can be hard for some people who can't see the product well and might be deterred if they can't get a good idea of what they are going to buy. Once you take some great pictures of your item you will want to offer a thorough description of your product so that the consumer will know exactly what to expect. For example instead of just writing Chanel purse you will want to write Chanel 19 Waist Bag because this lets the buyer know exactly what style the bag is, you can even put in the description what season the bag is from. Look at other online sellers and see what they do to promote their online closet you can always learn a ton especially from people who have a lot of experience.
How Do I Sell Designer and Get What It's Worth?
Selling designer clothes and accessories can be confusing at first and sometimes even hard. It doesn't have to be though its important to do your research and make sure that you build a reputation of selling legitimate items and not scamming buyers. This is crucial because so many faux versions of every designer brand have flooded the market.You would be amazed at how easy it is for people to make exact look alikes and sell them to people who are uneducated and able to receive luxury profit on non luxury items. Obviously after a short amount of time you would be able to tell that you bought a faux bag because it wouldn't hold up like its counterpart that is made with designer materials. Since many people are wary about purchasing fake items they may request you provide authentication proof. There are a lot of websites that you can pay for them to authenticate your item. Although this may seem daunting, it will give the buyer a sense of security knowing that you as the seller took the time to authenticate the item and it will make them more likely to spend their money. Also it's important to be honest with yourself when pricing your items. If the designer item is older than 2 years its unlikely to sell well especially if it off season. Keep in mind that rule does not apply to items that are considered vintage. Once you've determined your price always include any wear or tear. There is nothing that will hurt your reputation worse than selling to someone and not be transparent about your product. 
Another great way to decide how much you should sell your item for is look up how much other people are selling that same item for. Is yours in better condition? Is yours the same style but in a limited time color or better yet signed by the designer themself? If anyone of these apply take into consideration how much they are charging and then add a little extra to it. Also if there is any stains you can always take it in to get cleaned or spot clean it yourself, just make sure you research what to use because it would be a tragedy to bleach or destroy the item you are attempting to sell while cleaning it.
Knowing Your Market and Who Your Consumer Is
Since you already know you want to sell designer goods than you have already established what market you want to sell to. The difference between a regular market and a market that is designed to sell high fashion is of course the dollar they are willing to spend. People who want to buy designer goods aren't always in it just to save money. A lot of people miss seasonal merchandise for whatever reason or limited time items and hope to find them elsewhere. Sometimes you can even sell items like this for double what they would of been in store because they are in such high demand. 
Sellers online who have a lot of experience doing this actually make it a goal to watch out for high demand items so that they can make double if not triple the profit they would have otherwise. Knowing your makers also means that you have to know where to find people who are willing to spend this money especially when it comes to designer fashion which can be pretty pricey. What you can do it look around online and find other sellers who are also selling high end fashion. It is important also to be very open with your buyers because they better communication you will be able to address any questions about the product you are trying to sell. Getting a customer/seller relationship will encourage great reviews and when other buyers see that you have a high rating and review count they will be more inclined to purchase your items because they can trust that you are authentic and have nothing to hide about your products.
Nothing To Lose Everything To Gain
Selling your luxury items doesn't have to work hard, follow these tips and get started today. Its a great way to make extra money and also clear out your closet which means more space for shopping. While you're at it you can try and buy other people used luxury items too! It's honestly a fun and exciting way to make income and you never know what you will find or what you can make selling your goods. Online markets are everywhere and there are tons of consumers looking to buy your used clothes and accessories. Go take some pictures and don't forget to write descriptively what your item is and all the details the customer will want to know before purchasing.