If you are in the middle of planning your winter wedding it means that you are slowly running out of time and that you should start paying attention to the small and last details. One of the things that you leave for last is the hairstyle, so today I have decided to boost your inspiration and inspire you with some eye-catching hairstyle ideas. Every season is different when it comes to hair accessories, so you should find the matching ones for this season that will remind of snowflakes, snow and the magic we can feel for the holidays. I tried my best to bring that kind of ideas close to you and I hope that you will find the hairstyle that will match your dress the most. Scroll down through this article and see the Whimsical Winter Wedding Hairstyle Ideas That Will Leave You Speechless. You will probably want to see the best bridesmaid dresses for winter and some fabulous winter wedding bouquets as well. They may complete your list and help you get done with your chores quickly!
Adding some winter green leaves in your hair is a great way to achieve a super cool and unique look. They will fit perfectly well with a laid-back and messy braid, so do some googling and see which type of greenery you would like to add in your hair. You can consider redwood, blue spruce, pine, cedar or many others.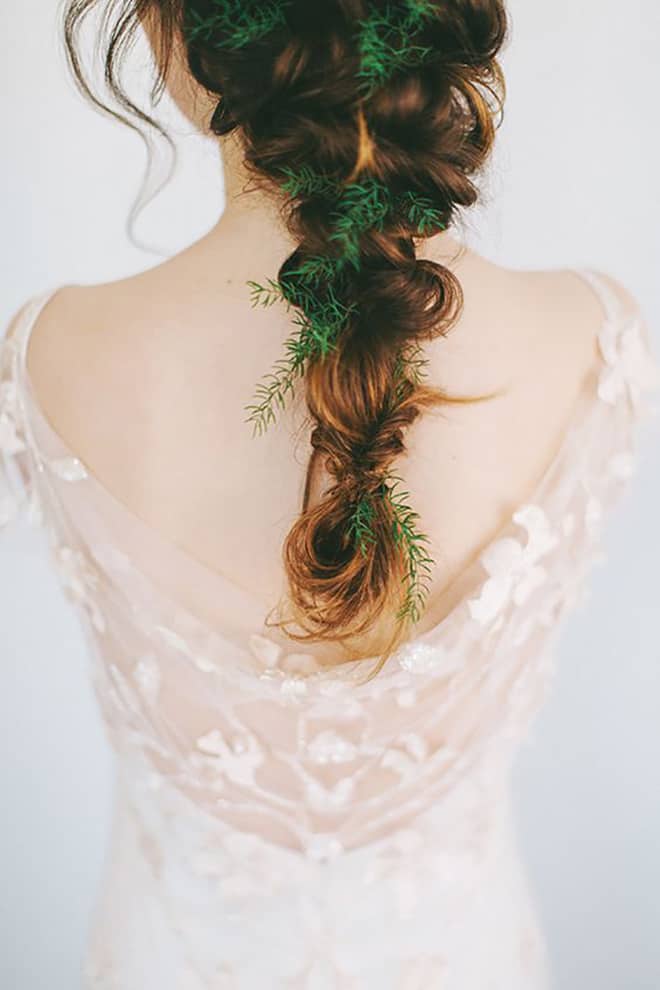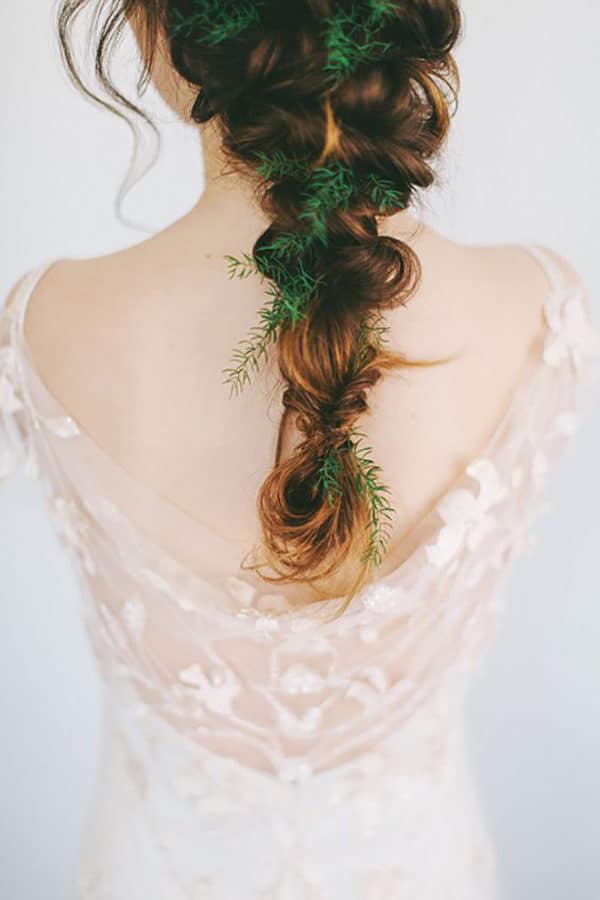 The winter floral crown is also a good idea for your winter wedding! You should definitely take it into consideration.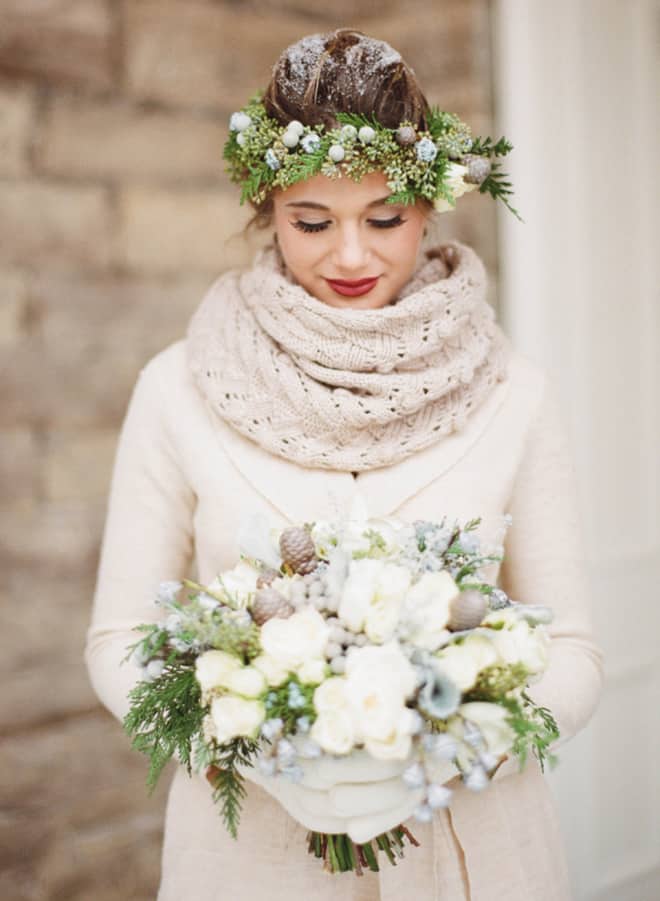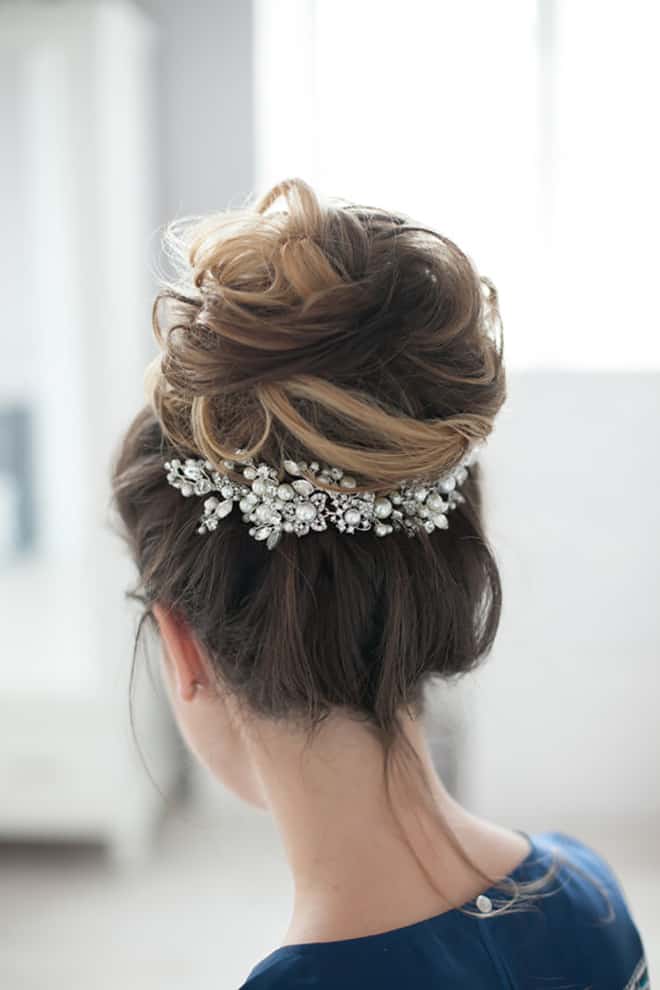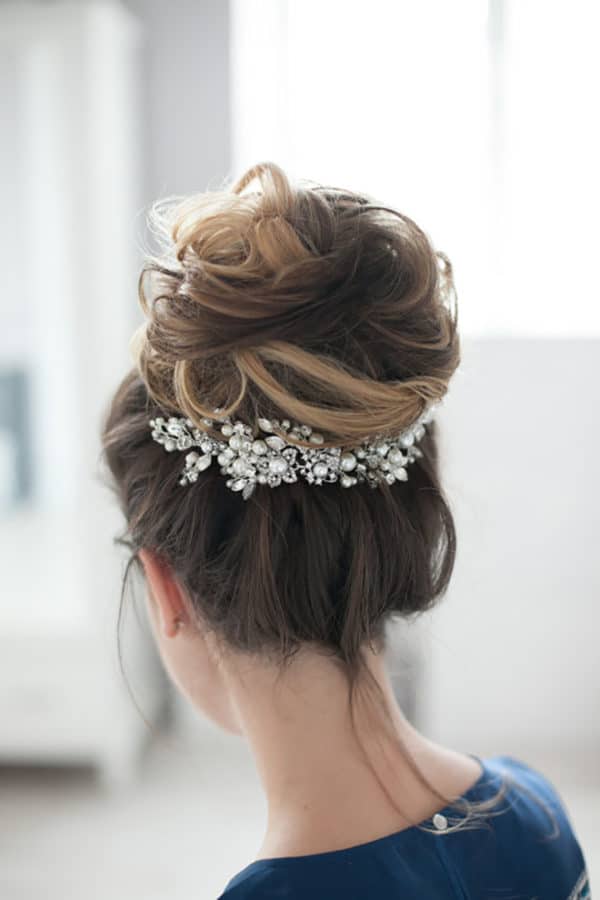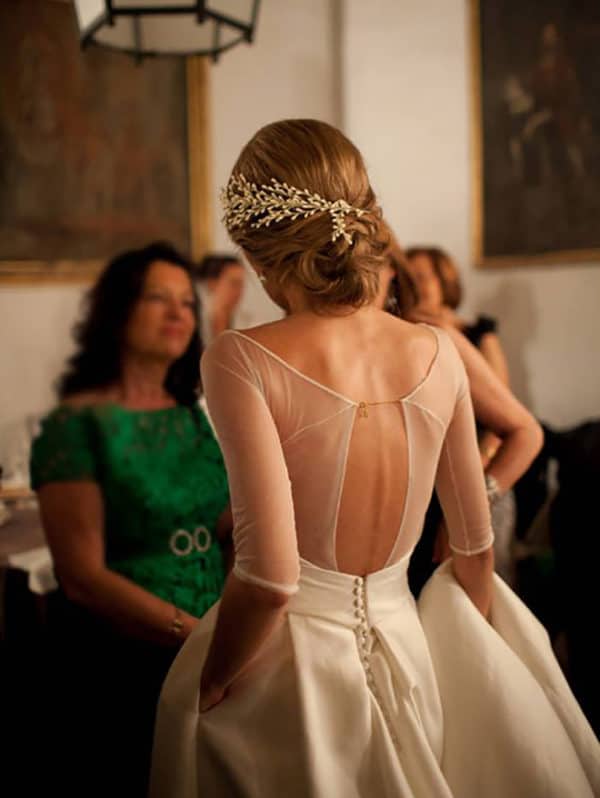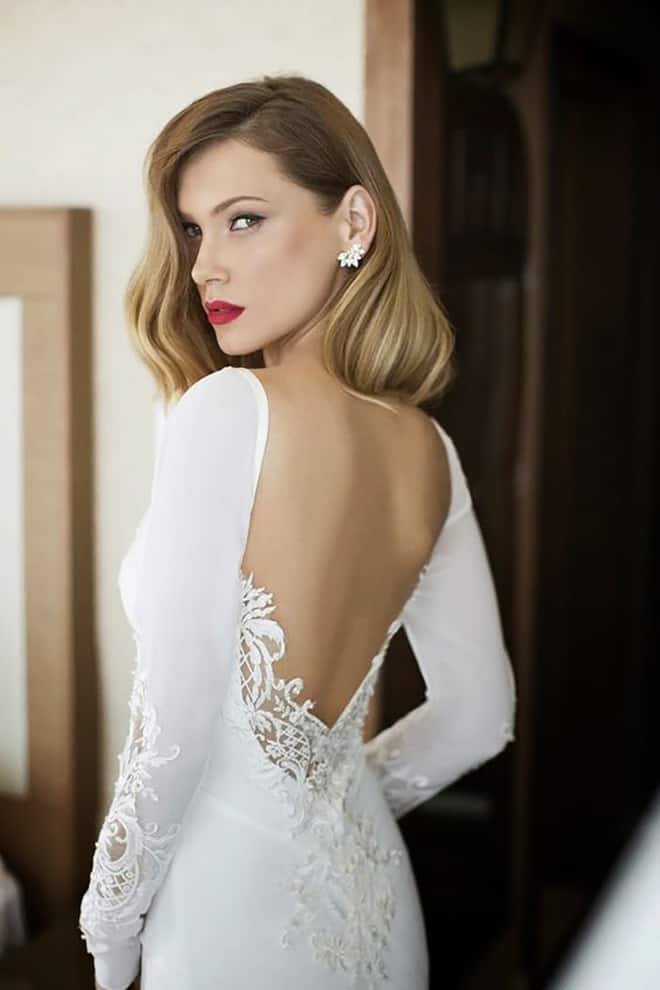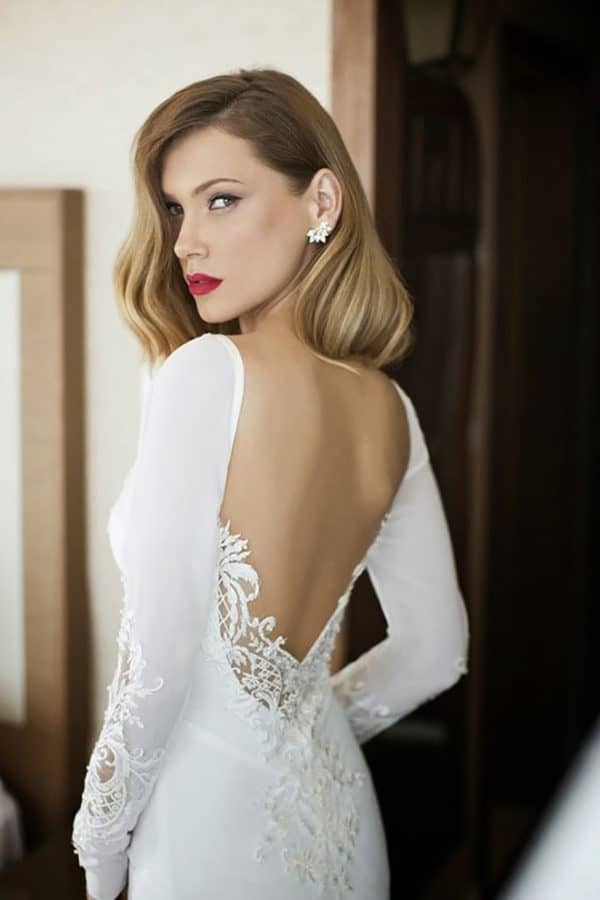 A hair vine will complete your winter look effortlessly. The white crystals will make a great connection with the snow and ice and this makes it the perfect hair accessory for this season.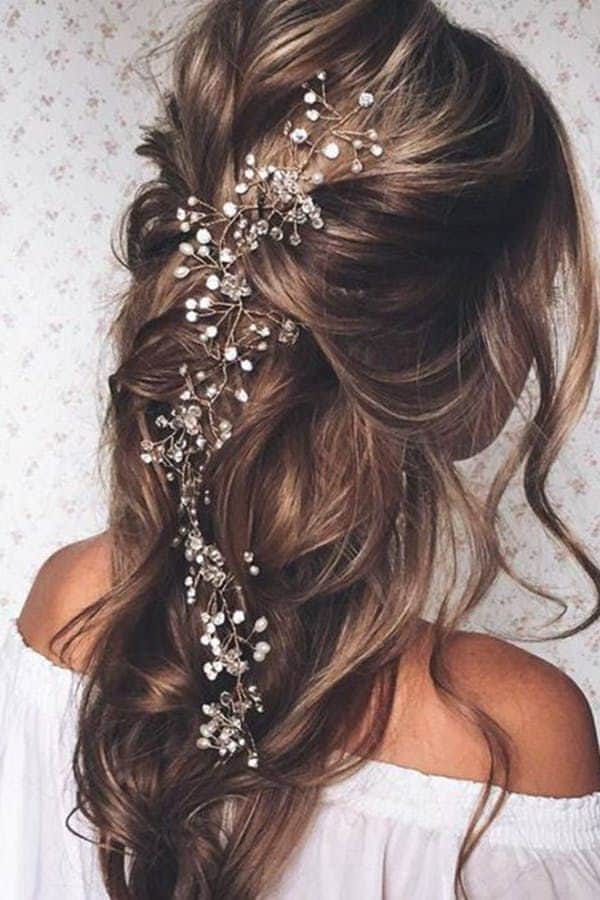 The mistletoe red berries will make your sophisticated updo more rich, stylish and will put it in the festive winter spirit easily. This is such a nice way to add a color to your all-white look and bring some excitement to it.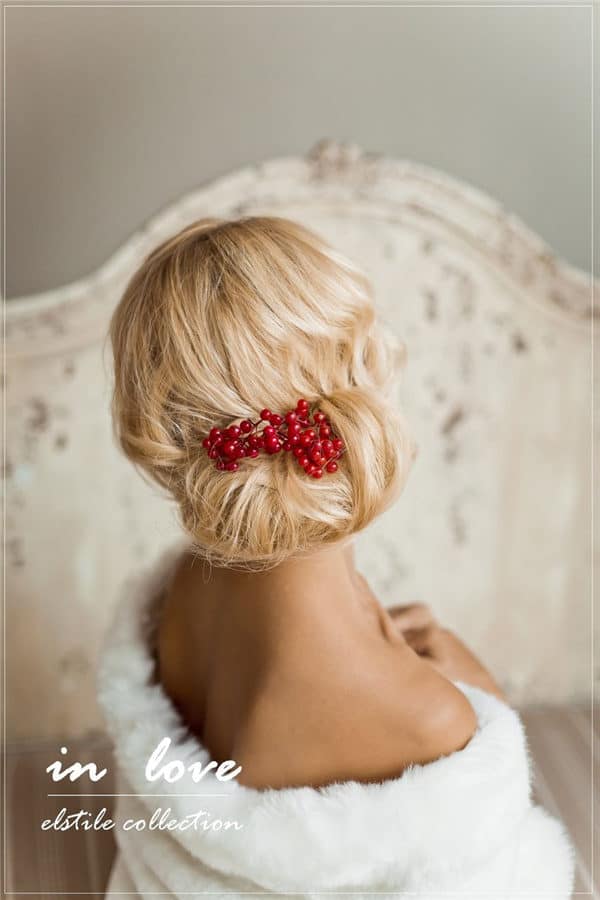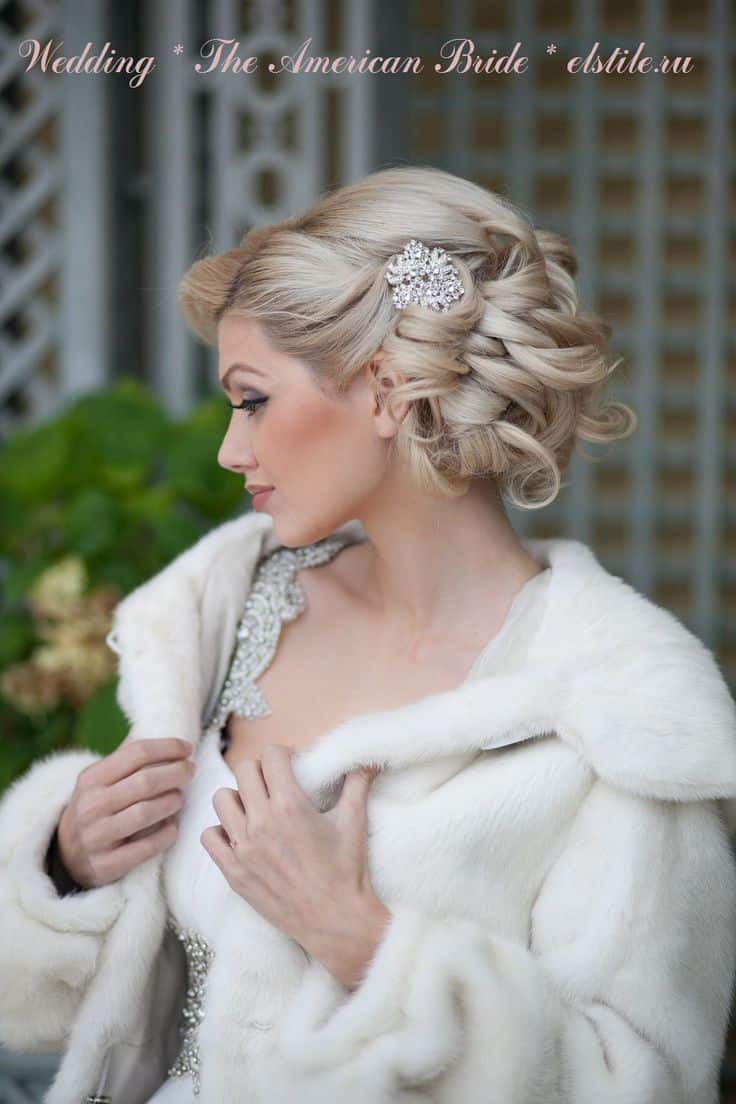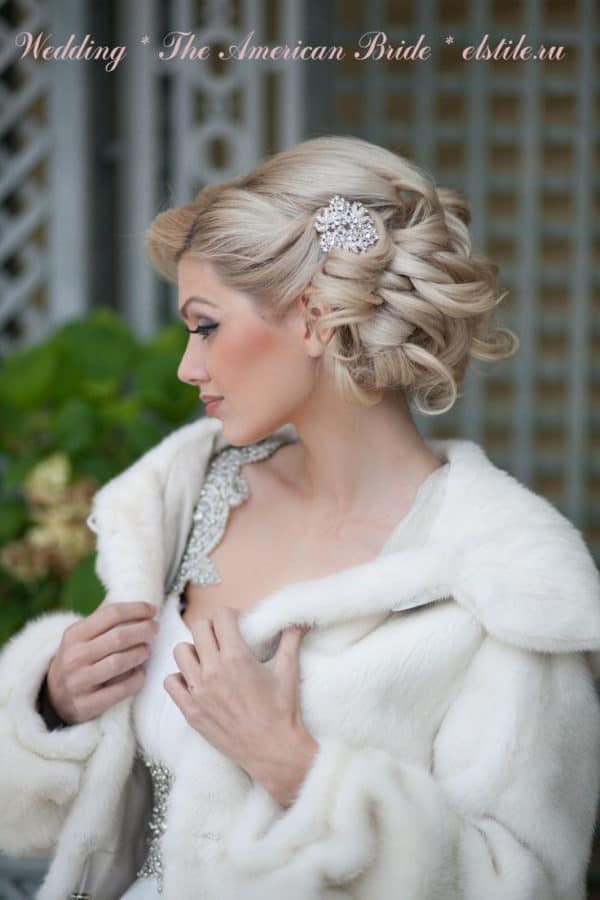 What do you say about these lovely snowflakes? Would you like to add them in your hair for your glamorous winter wedding?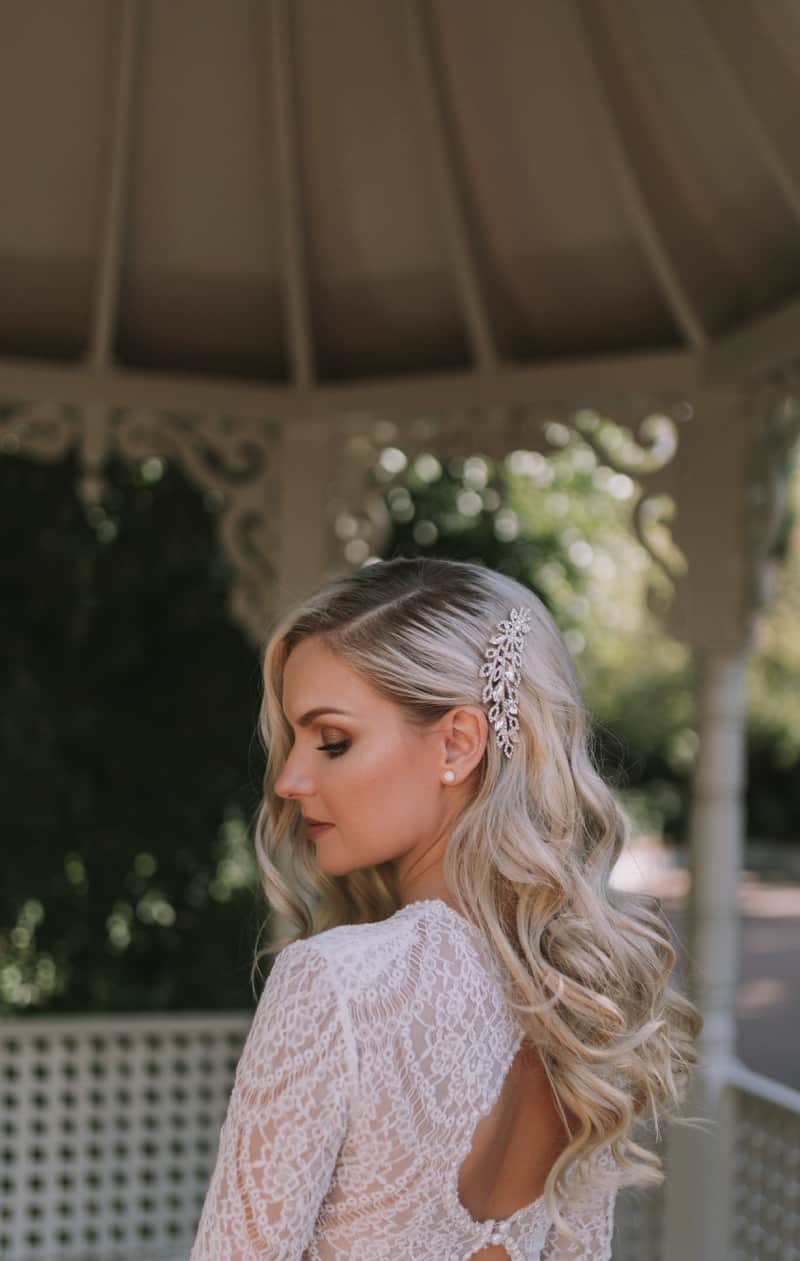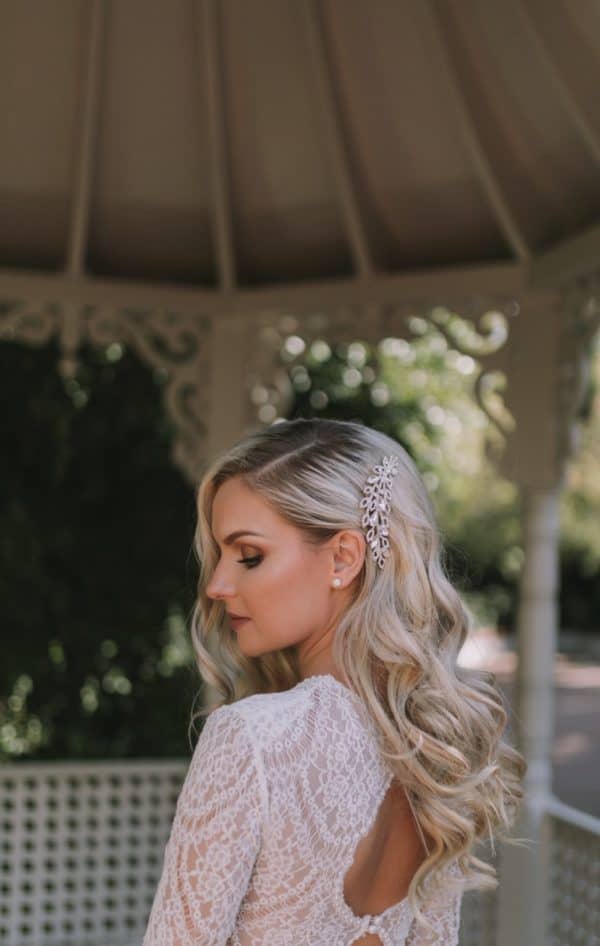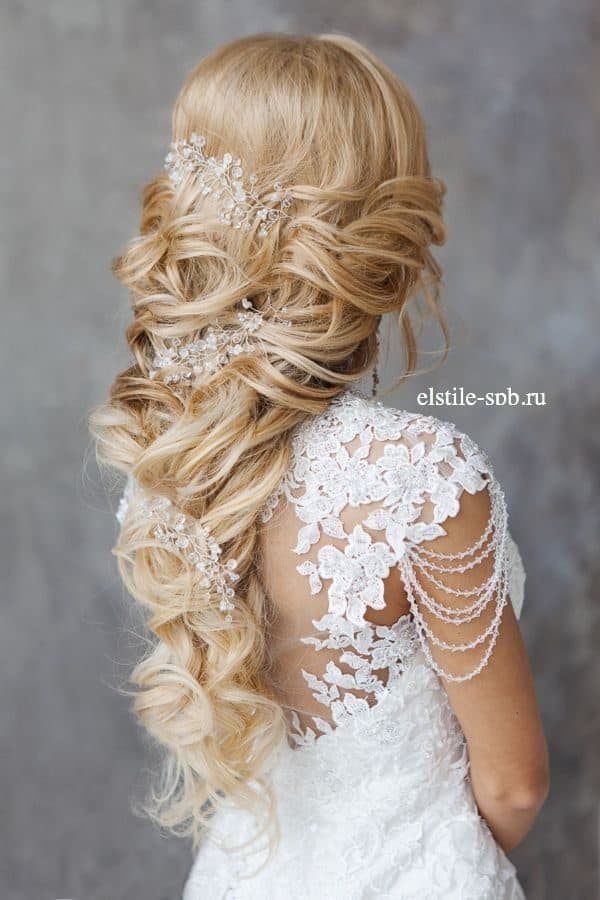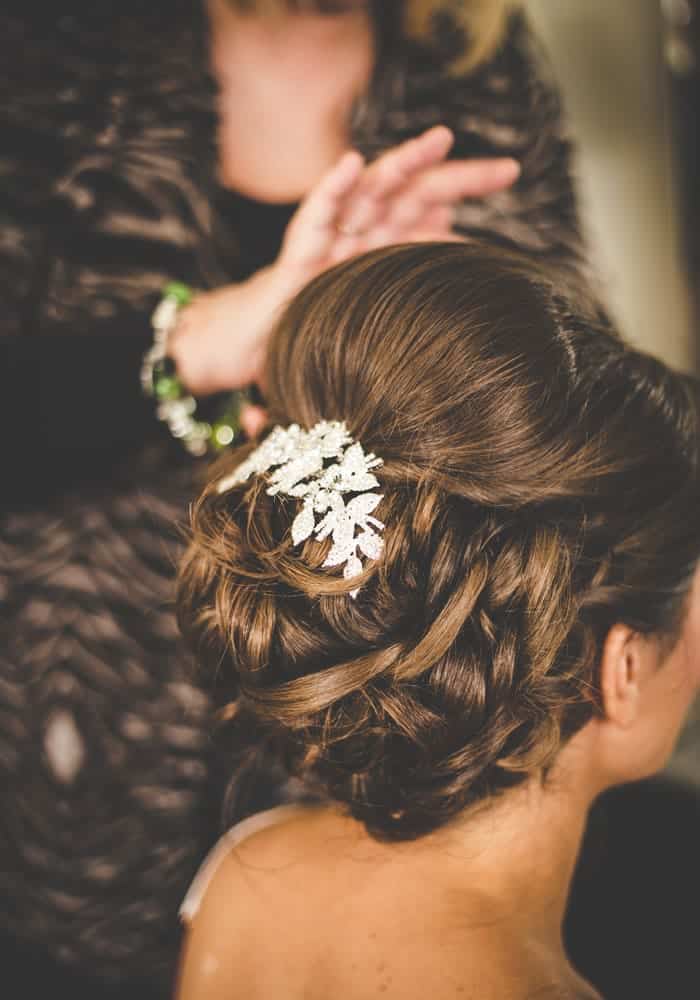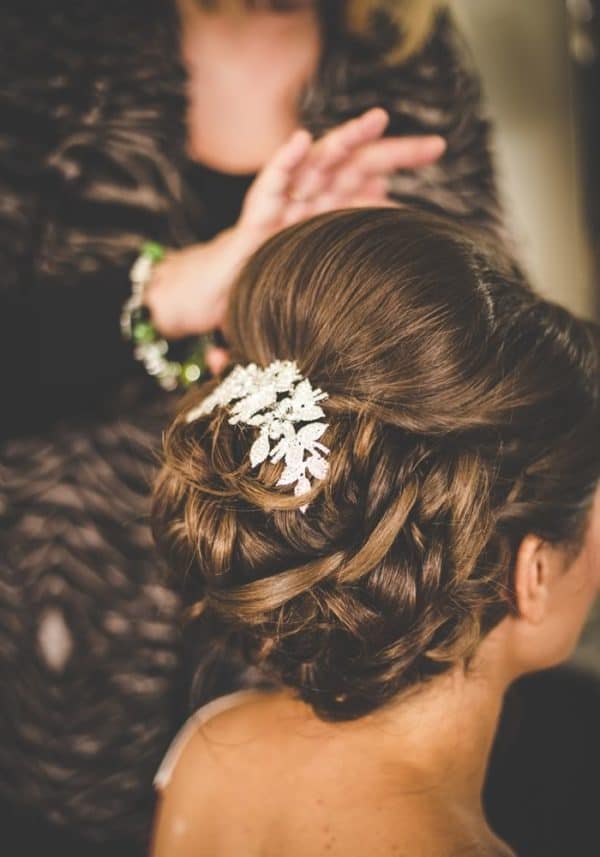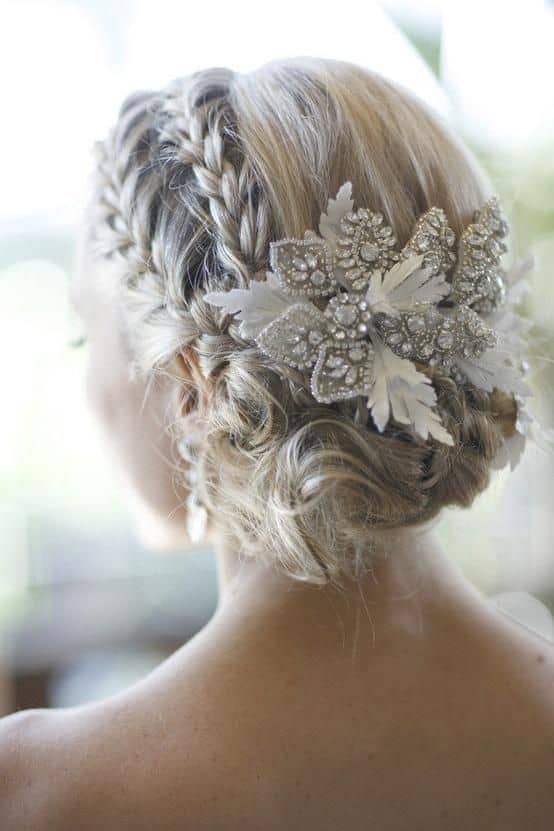 The sparkling and shiny silver hair accessories are the perfect match for the winter wedding season, and there are plenty of designs to choose from. Do you have something in mind already?