Everyone is going crazy about a good manicure and that's an excellent thing, isn't it? The nail salons are full and girls are making appointments regularly. Is your appointment coming soon, so you have found yourselves googling for you next manicure idea? You can go for the last-minute Halloween nails designs or try the Thanksgiving manicure ideas which are pretty festive and will get you in the holiday mood, but if you want to keep things simple and subtle stay tuned. In this article you will see some Sophisticated Nude Manicure Designs That Scream Elegance And Style. The nude manicure never goes out of style and is pretty gentle and perfect for every occasion. If you think that this manicure is boring, you are completely wrong. The nude manicures can be styled in lots of different ways and can be very unique. If you lack ideas just scroll through the photos below and get inspired. The little details will make a big difference, so pay a close attention to them!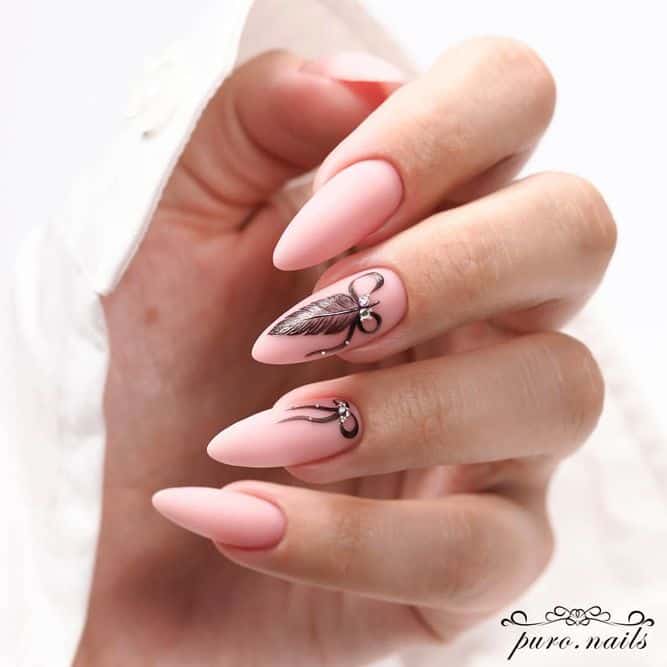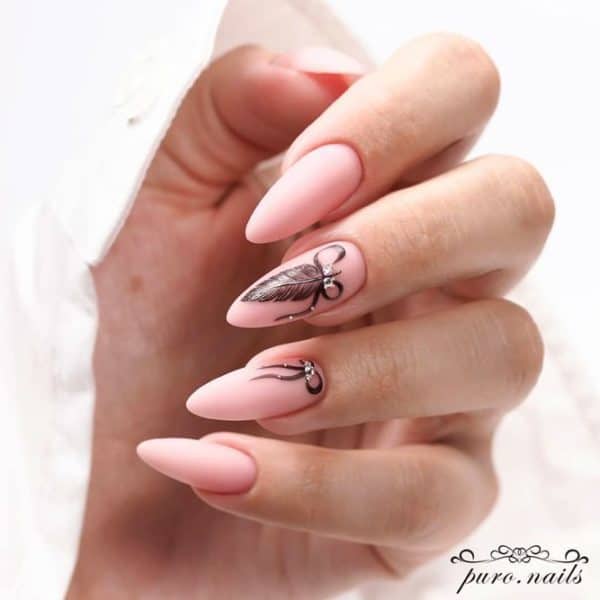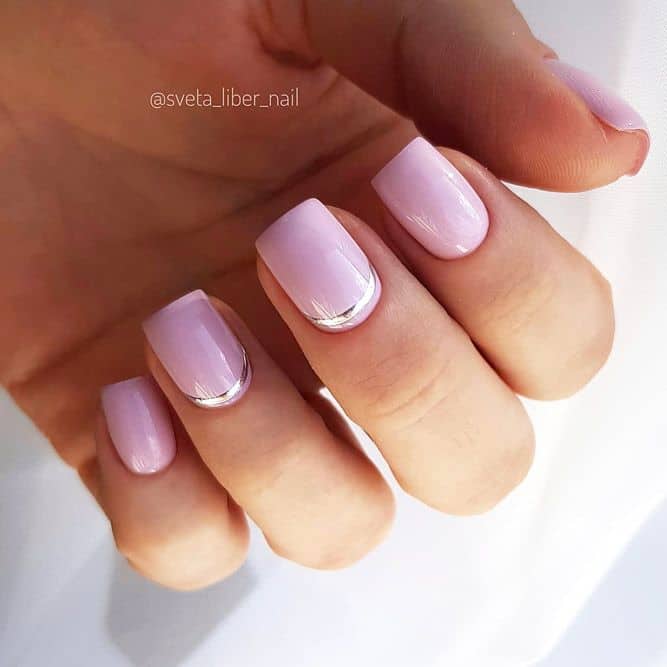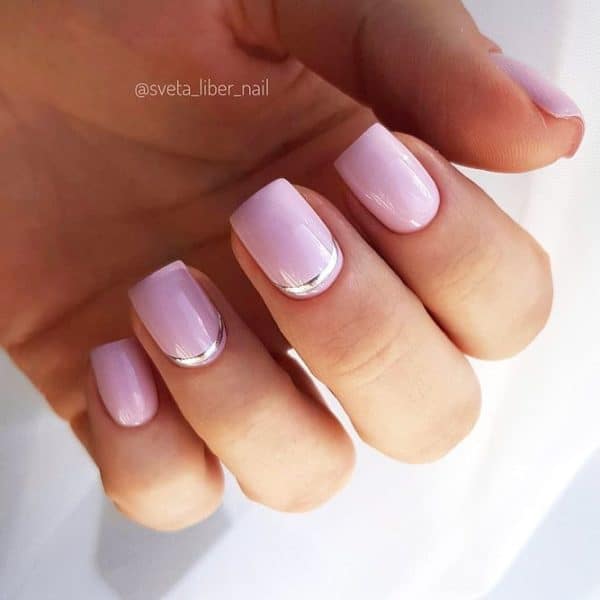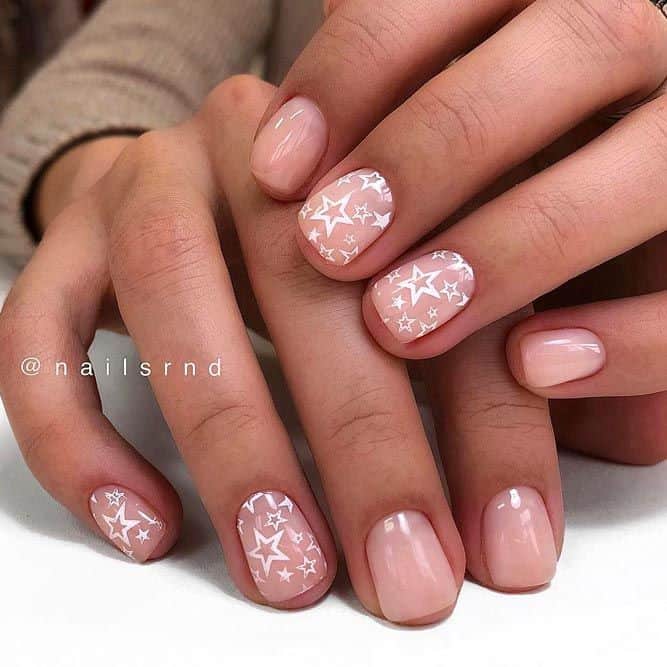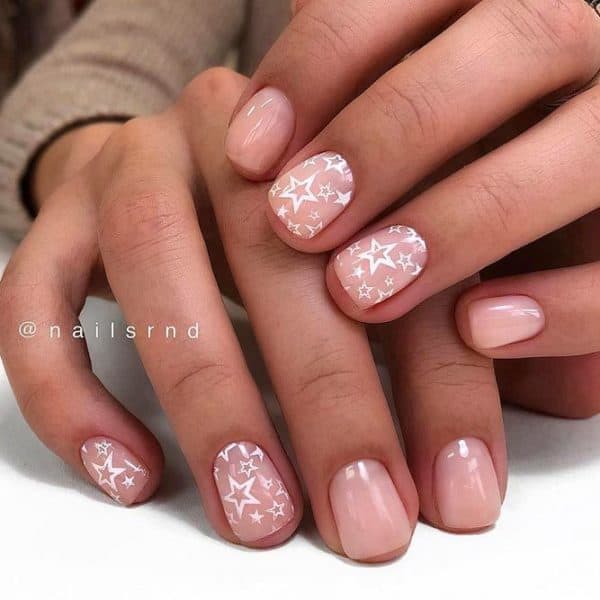 Do you have butterflies in your stomach lately and you are head over heels in love? Maybe you will love to add these miniature hearts on your nude manicure and make it more playful?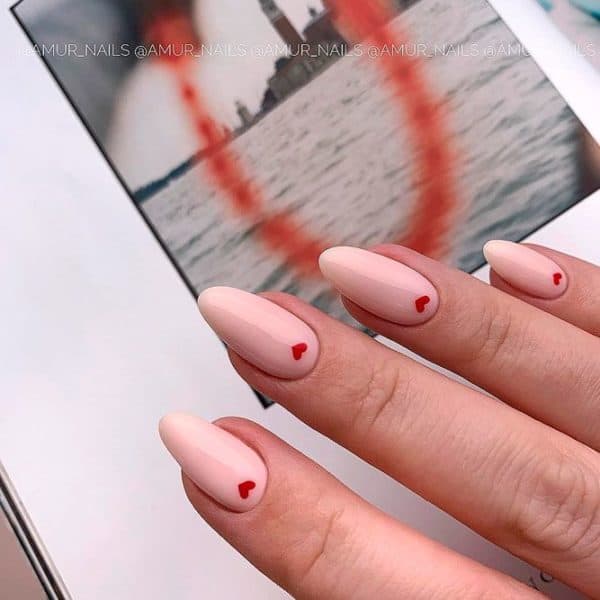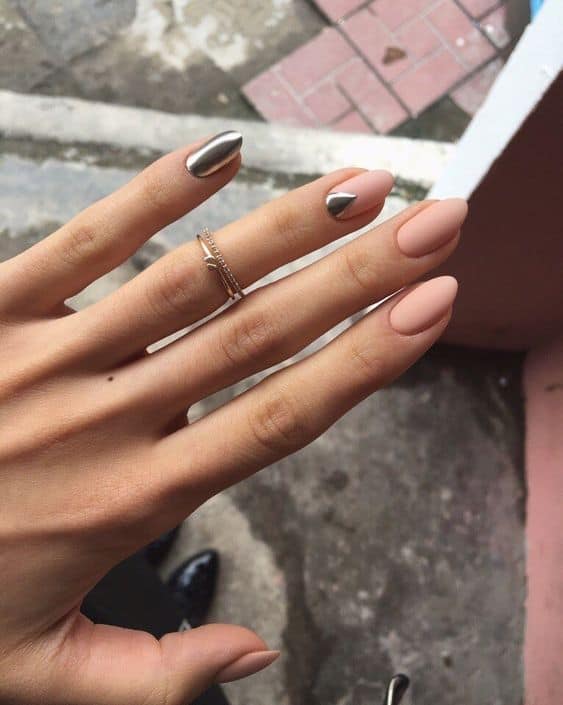 Here's a nude manicure that would be perfect for the big wedding day! This silver stripe looks like the wedding ring, doesn't it?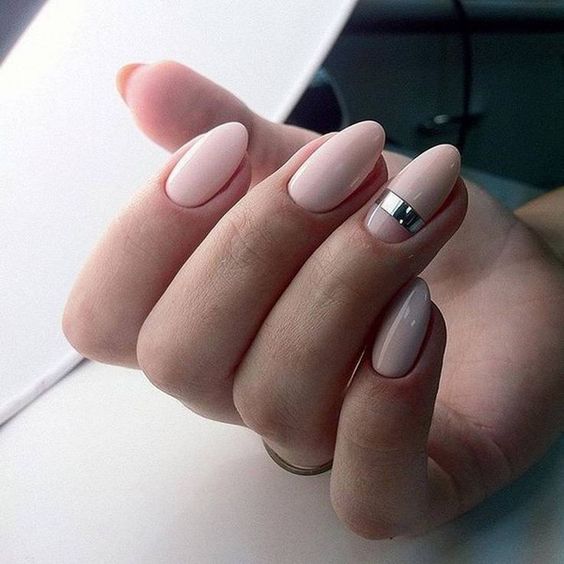 I just love this shiny leaf that breaks the monotony and makes this manicure more elegant. How do you like it? The detail is not too much and not too little which make it just right!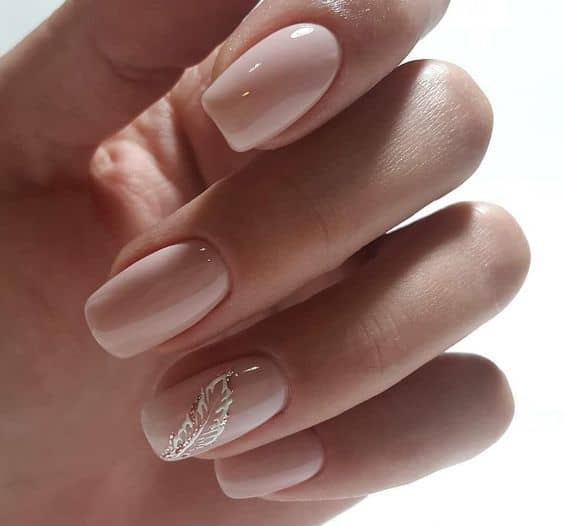 Do you have a thing on geometric shapes? If yes, you would love to add these triangles on your nails this time and make your mani distinctive.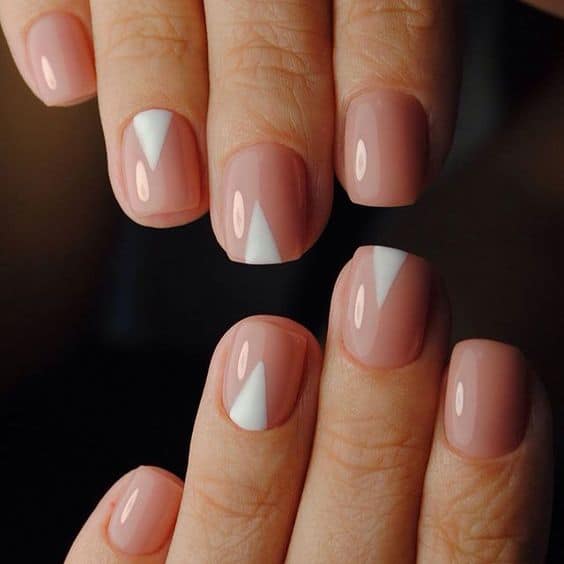 There's a way to have mismatched nude nails and still manage to look sophisticated! The nails below are just perfect for you if you want to achieve a nice mismatched design. The playful white leaves on the beige nails will definitely grab your attention and put these nails on the top of your list for your next manicure.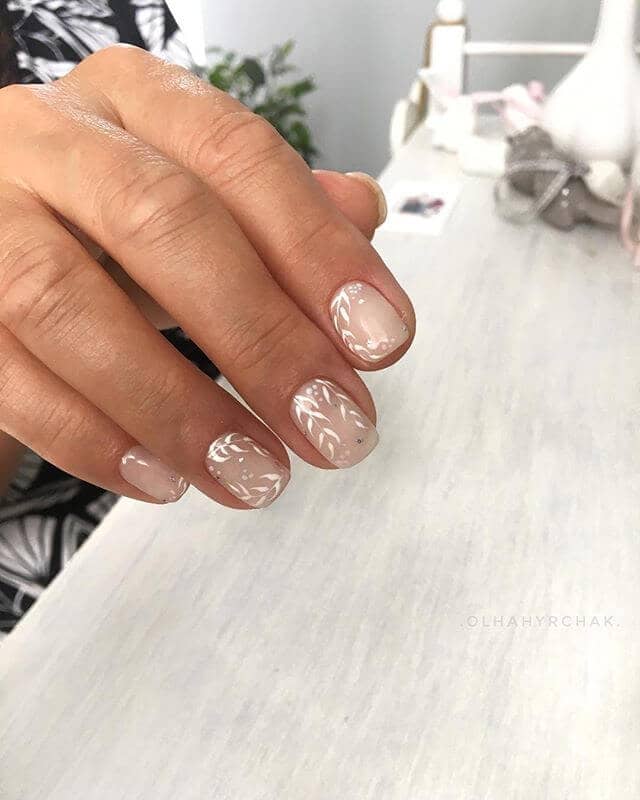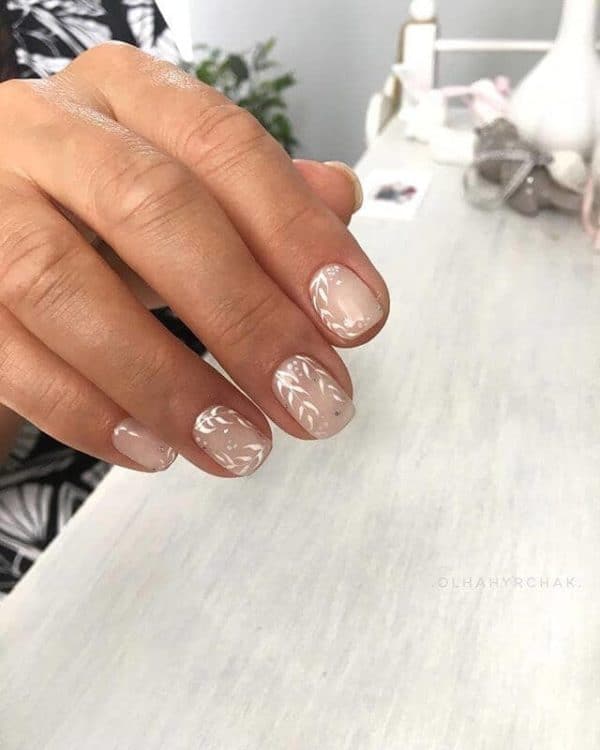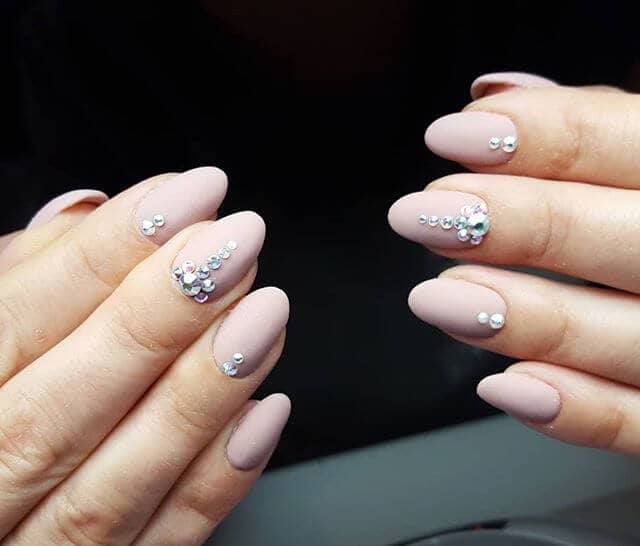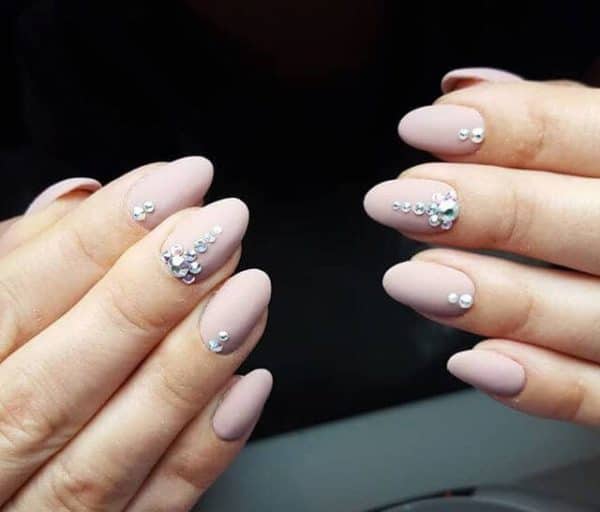 And here comes my second favorite! The combination of the nude shade and the sparkling details is more than terrific. You have to admit that it looks pretty charming and sweet!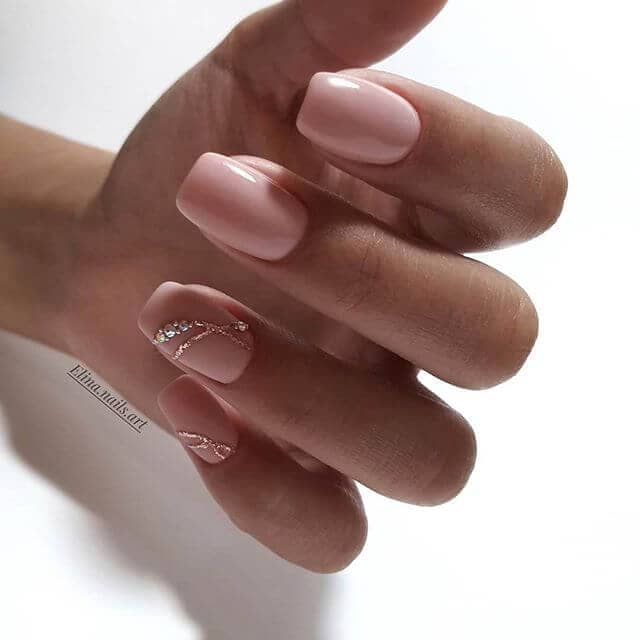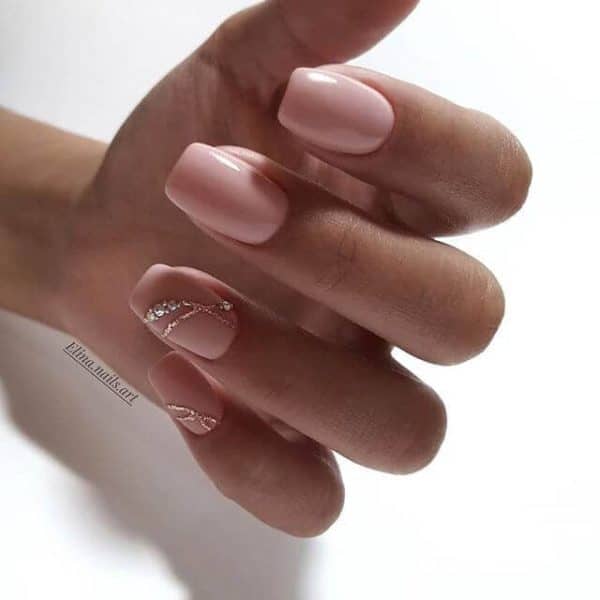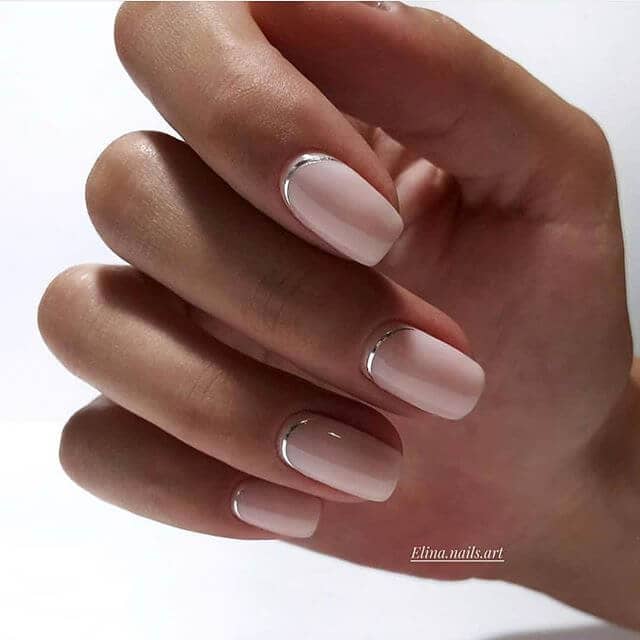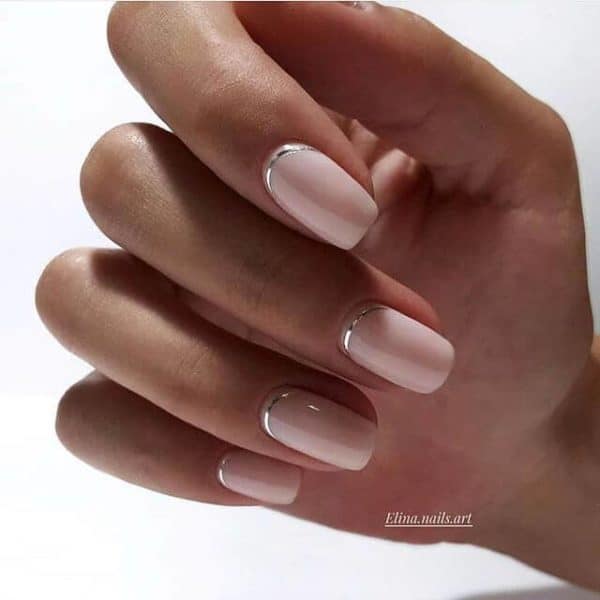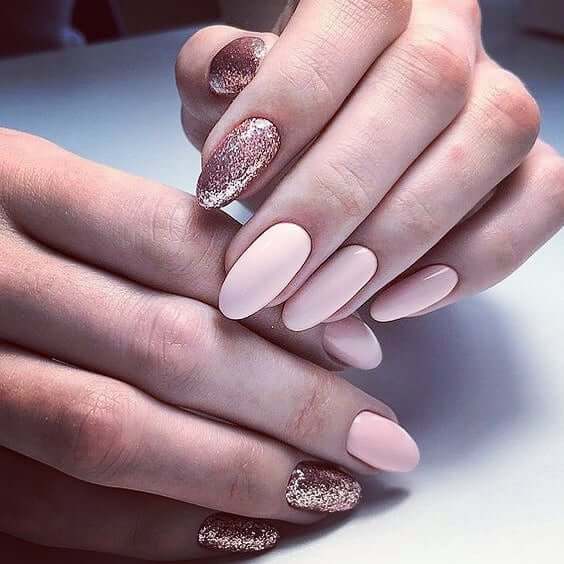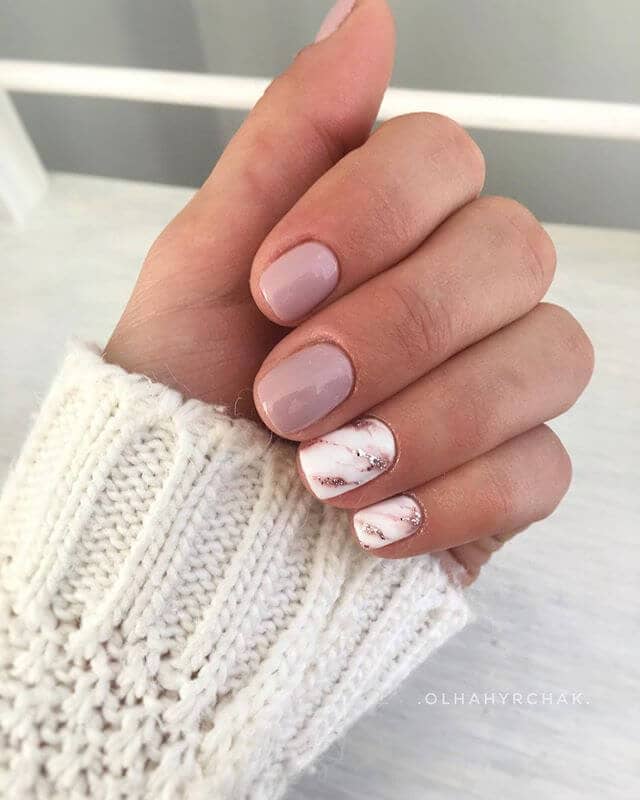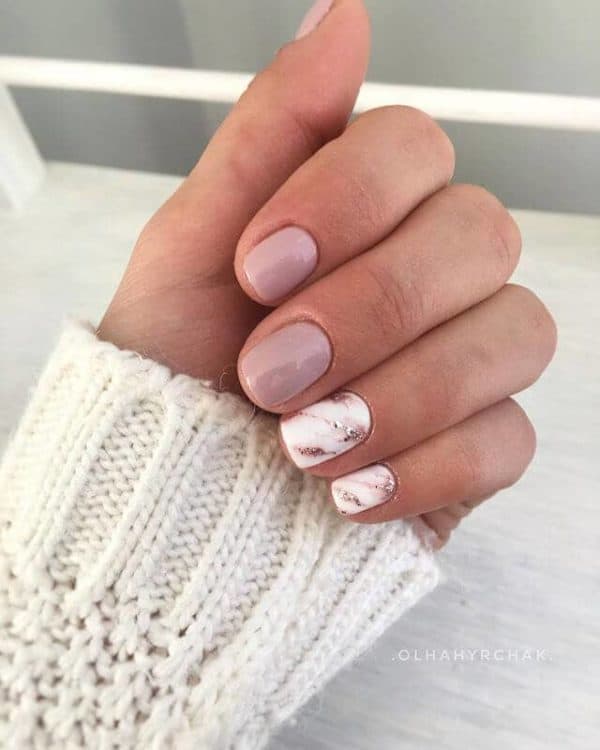 Have you managed to find a way to style your nude manicure and make it one of a kind?