Even the biggest exercises enthusiastic can lose motivation to get outdoors and work on their body shape during winter. Cold days and long nights make it so hard for many people to get out of bed work up a sweat. Winter can really disrupt people's exercises routine. The temperature drops make us more likely to stay in bad any time possible and to avoid facing the cold outside. But, despite the bad weather outside, keeping the body shape even during winter is a must. It is not only helping you to stay fit but to stay healthy too.  The goal is to remove as many obstacles as possible and keep your exercise routine going on even when it is freezing outside.  And the way is, obviously some winter indoor workout ideas you need to give a try immediately.
Here we have selected some calorie-burning indoor workout ideas that are perfect to try during winter. They may not be as attractive as the outdoor winter workouts, such as skiing, sledding, outdoor ice skating, and hockey, etc. But, they are definitely perfect for those who want to stay active and are not big fans of outdoor workout in temperatures below zero. The New Year is the perfect time for setting new goals and, making new changes to your life. For the next year set you a goal of practicing a healthy life. Staying active and practicing some workout is the first step to achieve your goal. In order to stick to your exercise commitment, check out these winter indoor workout ideas we have selected for you. Give them a try and enjoy your fit and healthy body.
Yoga
One of the best indoor workout ideas to try is yoga. It is a great home exercise for cold winter days. Yoga puts both your mind and body through a workout. It will help you keep your body and mind healthy at the same time, reducing the stress, anxiety, and fatigue that many people suffer from nowadays. Today you can find so many online yoga courses, that will help you stay active and in shape in the comfort of your home. Just find the right yoga exercises for you, consider that if you are a beginner, it may look a little difficult for you. The important is to never quit. If you have already practiced yoga, you can go for more intense, cardio-heavy yoga exercises. You will definitely enjoy this indoor activity, no matter which yoga exercise you try.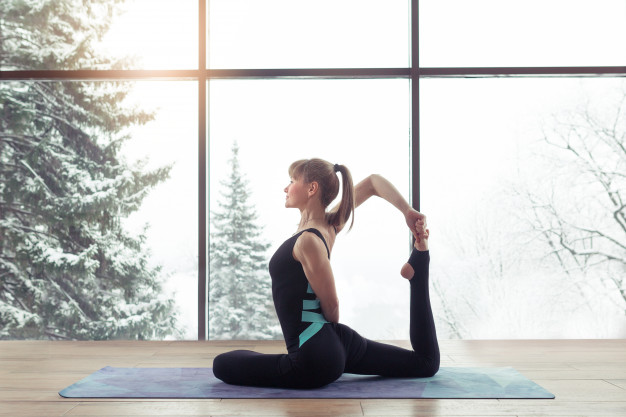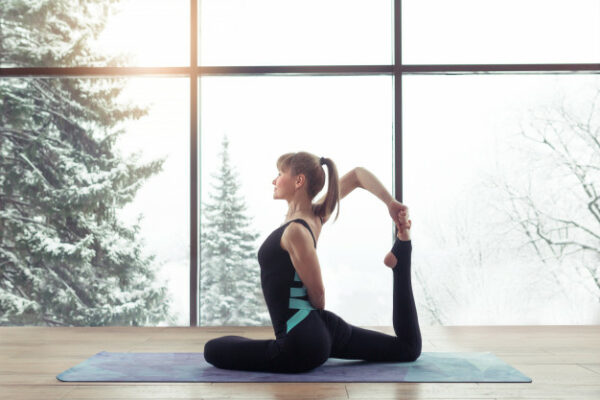 source
Zumba dance
Are you ready for some fun indoor workout ideas that include burning a ton of calories? Zumba dance is one of them. It will help you strengthen your muscles and give your body the desired shape. This popular dance workout is perfect for winter days when you can't leave the luxury of your home because of the bad weather. Turn on the music and start dancing to burn all those bad calories. You will enjoy dancing and seeing results in a short time.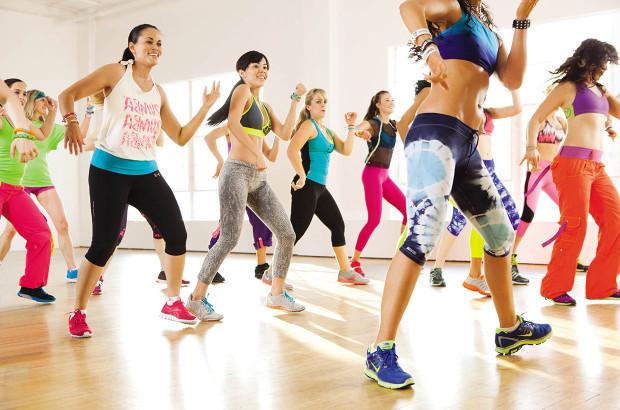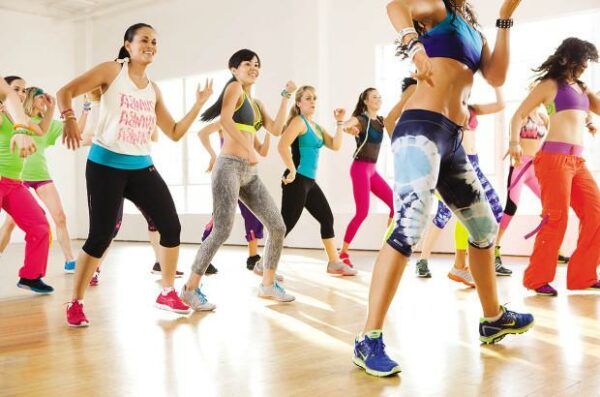 source
Don't miss the usual suspects
Here, we refer to the standard gym indoor workout ideas. Don't forget the right-crunches, push-ups, sit-ups, lunges, planks, etc. that people exercise in the gym. If you are not likely to pay for a gym membership and visit the gym because of the cold weather outside, then there is no better workout to try. These standard workout ideas are perfect to be done indoors. And, they are easy to do, so that even beginners can try them. Create yourself an exercising routine including these standard gym exercises and see calories burning fast.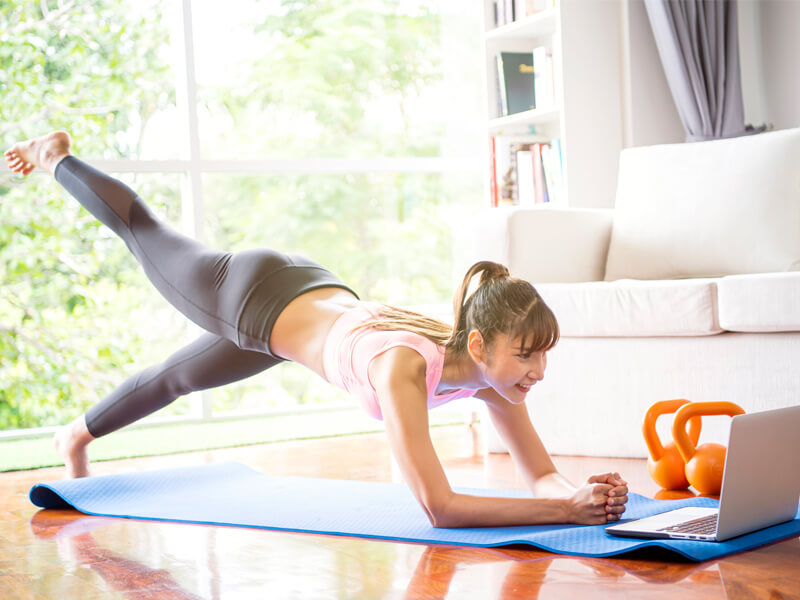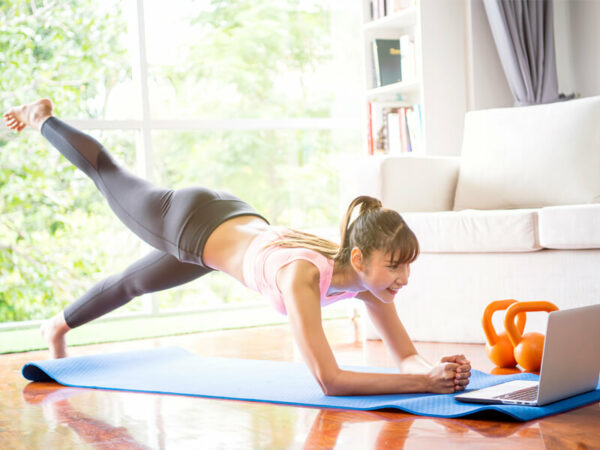 source
Snowshoeing
This is definitely one of the most "winter" indoor workout ideas, as you can try it only in winter. If you adore hiking, running, and walking, you will definitely adore snowshoeing too. Many bigger towns offer you a chance to try this winter activity. If your town is one of them, don't miss the chance to try this unique winter activity. If you don't have snowshoe rentals, don't worry, many of the outdoor gear stores will offer you a pair of them. So, there is nothing limiting you to try this activity and enjoy it.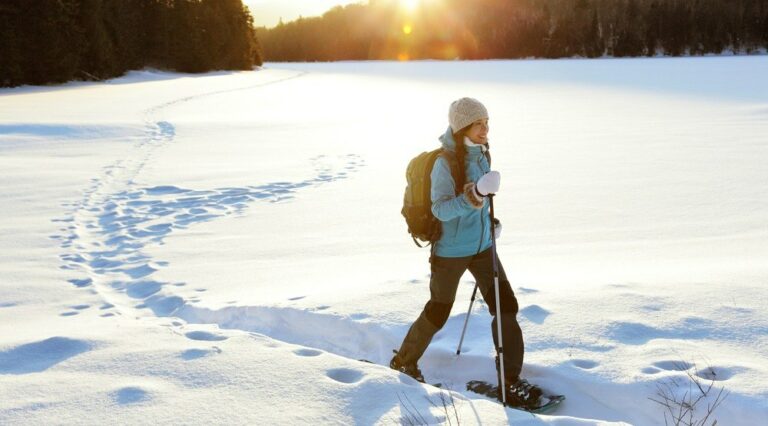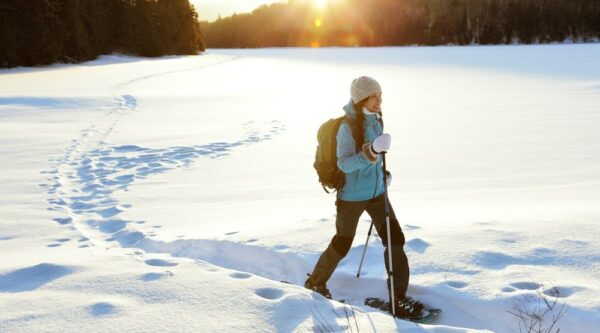 source
Gym membership
If you are not willing to exercise at home, you don't have the resources or the space to do it then a gym is a solution for you. Gyms offer so many opportunities for winter indoor workout activities that you can choose from. From fitness to swimming, and all the gym activities between, you can find many ways to stay in shape and look fit during winter. Paying for a gym membership anticipates will keep you motivated to not say goodbye after the first one or two hours at the gym. So, find a gym close to your home, pay the membership, and try to visit it as much as possible. Your body will be so thankful for your investment.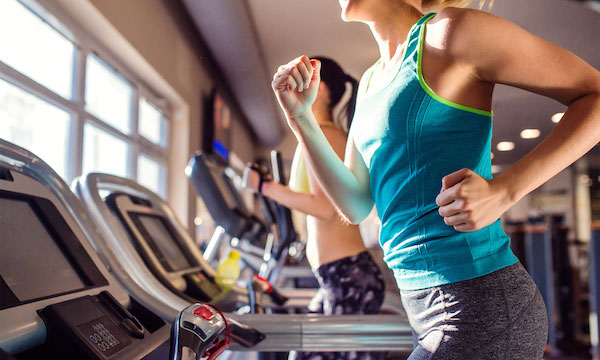 source