An American woman yearly on average buys 19 pairs, whereas some women buy up to 30 pairs. Yes, this is the right women love shoes. Many women have set a separate budget for the shoe they plan to buy monthly or yearly. This plan includes shoes for work hours too.
But when it comes to spending money on working shoes, I find waterproof shoes much more helpful in my budget than any other work shoes.
In this blog I am going to tell you why waterproof shoes are better than other working shoes, then I will tell you how waterproof shoes can save women bank and you can buy your favourite pair of shoes with the saved money.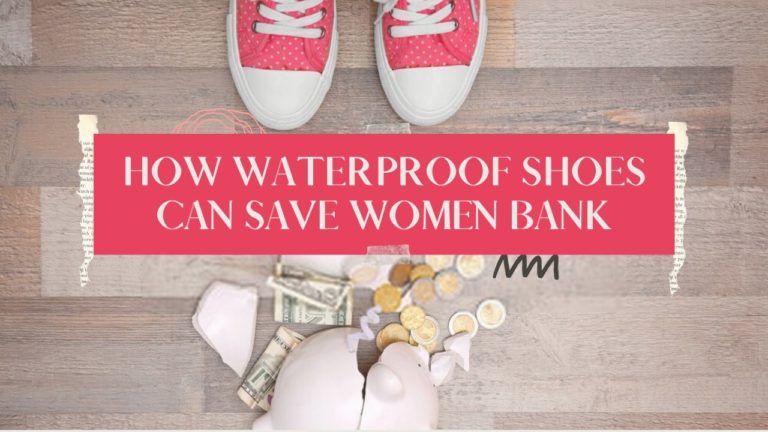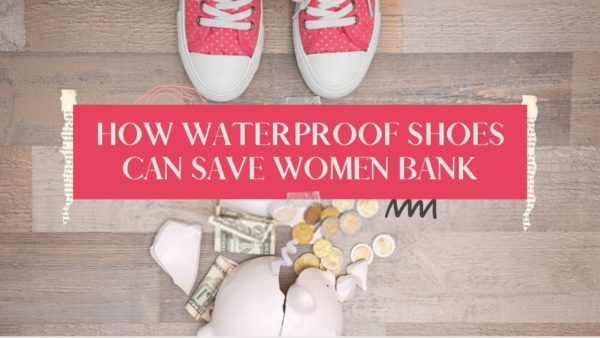 And at the end of the article, I am going to give you some superb tips to keep your waterproof shoes save for a long time.
First of all I will tell you why waterproof shoes?
Waterproof shoes are coated with the membrane that is non-porous and it does not allow liquids to penetrate into the shoes. They are impervious to all types of liquids thus they are best for industries like foodservice, industrial environments, food production where the liquids might be hazardous.
Waterproof shoes are water-resistant and are helpful working in pressure hours. For example, these shoes are waterproof, water-resistant, and repel most of the liquids thus they are best for restaurant role. Especially for waitress waterproof shoes are breathable, lightweight, and flexible too.
Jobs that require waterproof shoes:
Waitress
When thinking of non-slippery and waterproof shoes the first thing that comes in the mind is the workers working in the restaurants. We all know that the waitresses have to wear waterproof shoes because of the environment they are working in. The waitresses have to walk in and out of the kitchen while holding the drinks and different types of liquids, and no doubt regularly they walk through spills. So shoes are mostly in the water, no matter they are working in the kitchen or serving at the tables, water and water is everywhere.
Cleaners
The cleaning professional ladies app to wear waterproof shoes that are water-resistant as well because the floor that is being cleaned becomes very slippery and there are different types of liquids that might spill on the shoes.
No matter they are working in offices, houses, bathrooms, or a kitchen the waterproof shoes avoid hazardous liquids to damage their feet and avoid the injuries from any fall or slip.
Factory workers at food processing
The floors at the food processing can always get wet and slippery thus it is very important to wear waterproof and non-slippery shoes back and forth for long hours.
Why waterproof shoes?
Here are the benefits of having waterproof shoes.
Keep your feet dry and warm
Waterproof footwear is best for dealing with extreme conditions like, cold or wet environment can make your feet feel uncomfortable thus waterproof shoes are best for keeping your feet dry and warm
Hygiene and cleanliness
Waterproof shoes help you safe from floodwater, pesticides, animal waste, contaminants, chemicals, raw sewage, etc. They help your feet to avoid touching such toxic things and liquids, so you remain safe and clean.
Slip-resistant
Waterproof shoes are slipping resistant as well that if you are working on ice or if you are working in water they can help you in avoiding a disastrous situation. Slipping and falling can cause you a Bad injury. Waterproof shoes have Rubber and strong grips that help in strong walk-in slippery conditions.
Shock protection
Because of rubber many waterproof shoes help you in avoiding electrostatic charges and will help you in minimizing the effects of electric shocks.
Comfortable and flexible
Waterproof shoes help your feet remain dry in extreme watery conditions like rain or snow.  Waterproof shoes are shock absorbing and lightweight which are perfect for long Hours jobs.
How waterproof shoes save women bank
Waterproof shoes can help women to save some money in different ways.
They are long-lasting because of being made up of Leather and Rubber.
They avoid injuries thus you don't need to spend lots of money in hospitals.
They are non-slippery does in your working environment you might not face any mishaps and damages.
Waterproof shoes come in different beautiful styles you can use them off of your work as well.
As they are long-lasting you don't have to buy many shoes yearly for your work.
Shoes if Taken care and maintained well can last up to 2 to 4 years for example, if you are a waitress your shoes can last up to two to four years only if you take good care of them. This is going to help you in saving plenty of dollars.
How to take care of your waterproof shoes:
Cleaning your footwear is the most important thing. At least every week clean your shoes and make them free of debris and mud. If you are a hiker or a waitress it is important to not let your shoes sit for more than 2 days.
Keep conditioning your waterproof shoes with the help of a shoe conditioner. Conditioning helps in keeping your shoes smooth, Pliable, and soft.
Before storing your issues after the work hours or when you get back home, don't forget to keep your shoes for drying. You can try them with the boot dryer or a fan and you can also stuff newspaper in each shoe. But never use a fireplace or a place with heat because it can damage and weaken the materials.
Conclusion:
Every woman likes to save some money especially if the lady is a working woman. For a working lady likes waitresses or cleaners the most important question if they are buying waterproof shoes then how waterproof shoes can save women bank? The answer is right in the blog that waterproof shoes are long-lasting as compared to any other working shoes as well as they help you in medical ways as well. If you want to save some money go for waterproof shoes as they if kept safe and maintained can last more than 2 years.