Make-up trends are constantly changing. New ones are being developed so fast. If you want to follow the biggest makeup trends you need to try them out immediately as they appear on the fashion scene. The makeup can instantly change every woman's look, so it is a necessary part of your night-out look. Despite the fun eye makeup trends can bring, they also often come with stress as well. Keeping up whit them can be overwhelming and extremely frustrating sometimes.
According to the occasion, you are getting ready for; sometimes you will need to keep to the simple yet stylish looks. That means using mascara and bright shaded lipstick, without inserting too much color in the makeup look. On the other hand, when it comes to nights out and parties, you can experiment with bolder makeup trends. In the gallery below, we have selected some of the boldest eye makeup trends that you need to follow for an eye-catching look. Scroll down the page to find out the best experimental eye look to give a spin when you are bored of the same old ones. We are sure you will adore these high-fashion, easy-to-rock trends. Enjoy!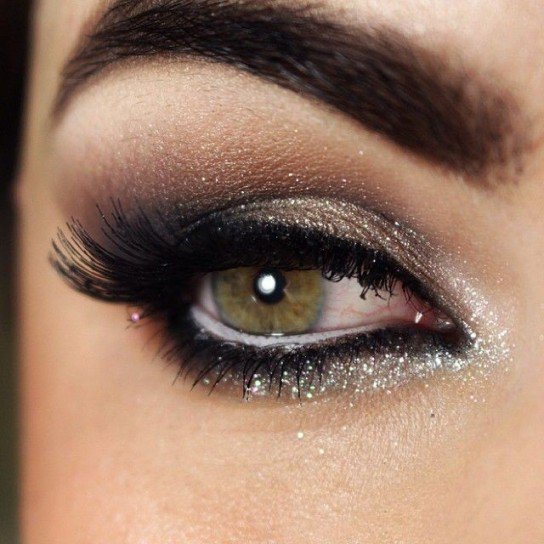 source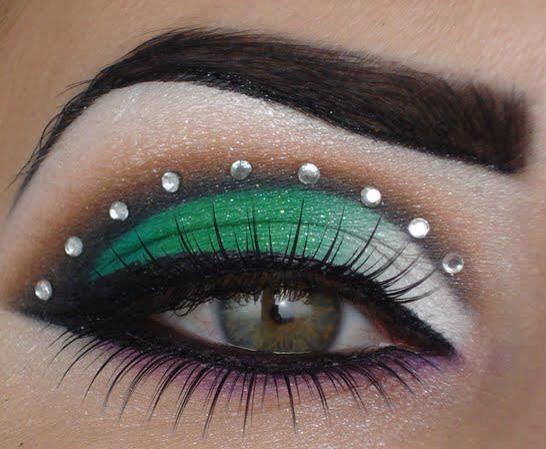 source
Scarlet and smoky
Doe red eyes sound too sore to you? One of the biggest makeup trends for the season will make you change your mind instantly. The smoky haze of red eyes looks so delicate and romantic that you will simply fall in love with it. If you are searching for the right Valentine's Day makeup look, these scarlet and smoky red eyes are something you must try.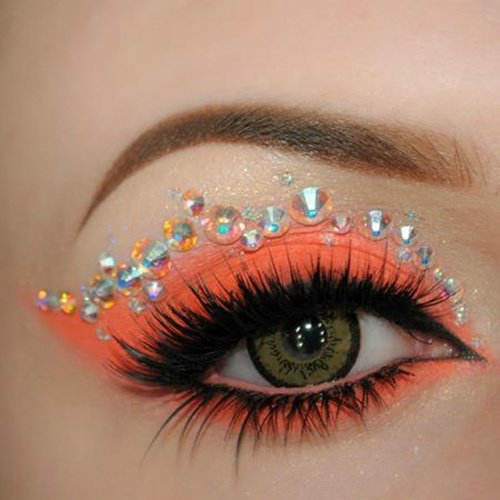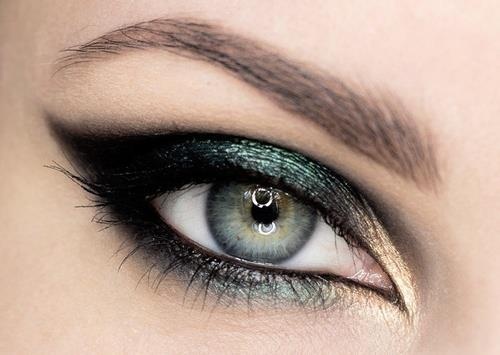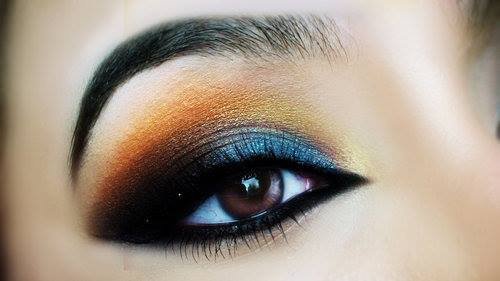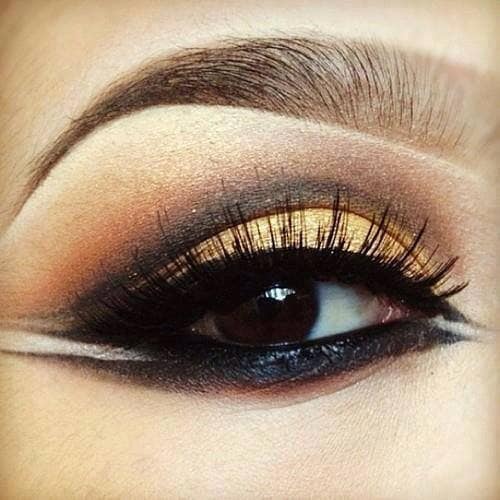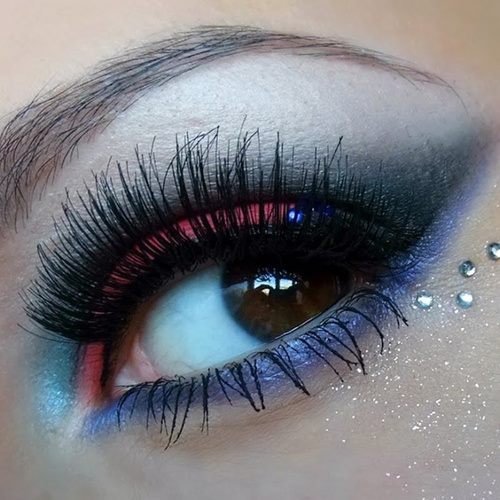 Metals and mascara
If metallic eye shadow looked quite so casual to you, don't worry you were not alone. Most women don't even choose a metallic for their eye look, which is a little wrong. When born breezily swept across lids with a smudge of eyeliner and a coat of mascara the look can be real refreshment. If you want to experiment with daring makeup trends, then don't miss trying the metals and mascara looks.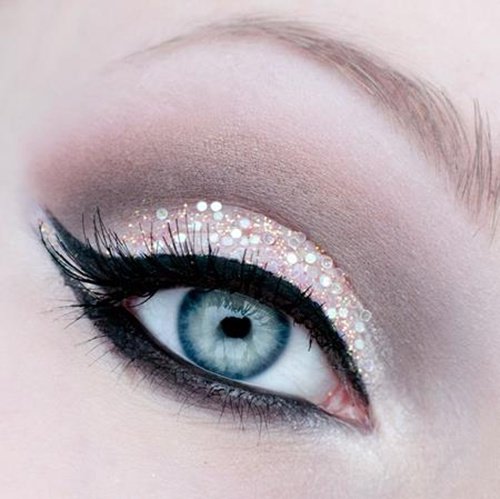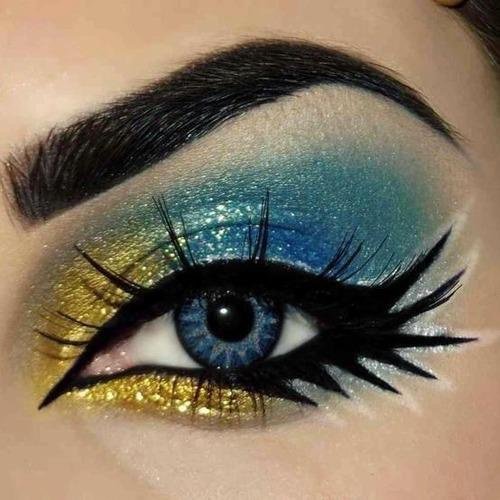 source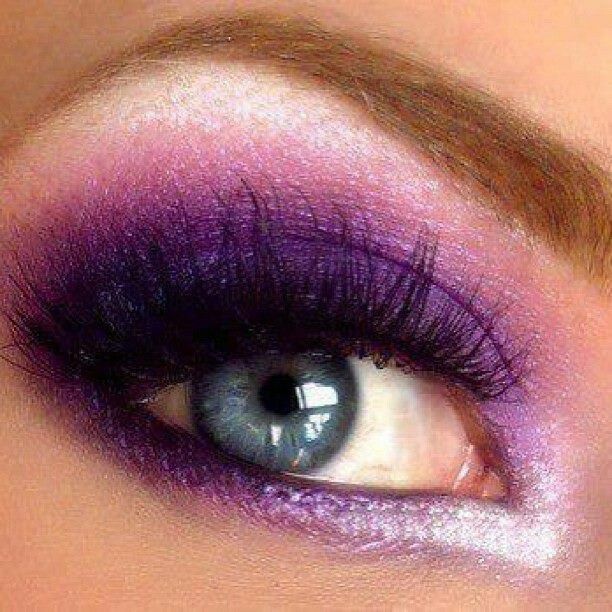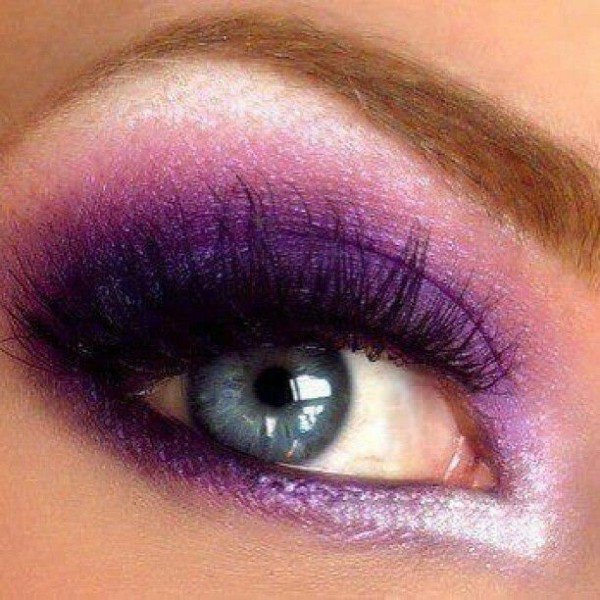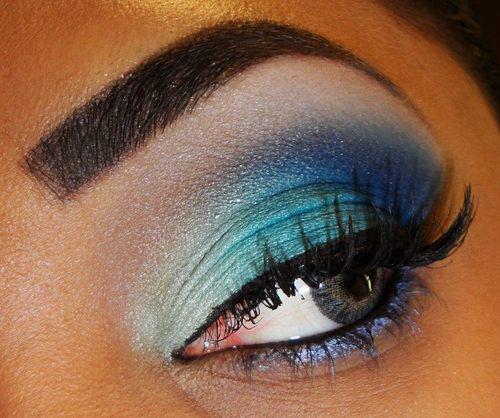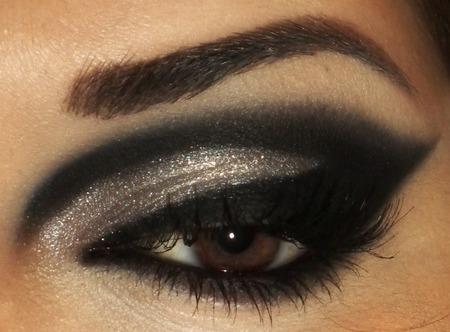 Silky pink
Are you in for pulling off some unusual looks in a way that feels really stylish? If yes, this silky pink eye shadow is the right choice for you. It may be a little scary and unusual when you first read about pink shadow, especially a silky one. But, in practice, the result is so mesmerizing that you will certainly love it. Silky pink eyes are among the most popular makeup trends for women willing to experiment with their looks.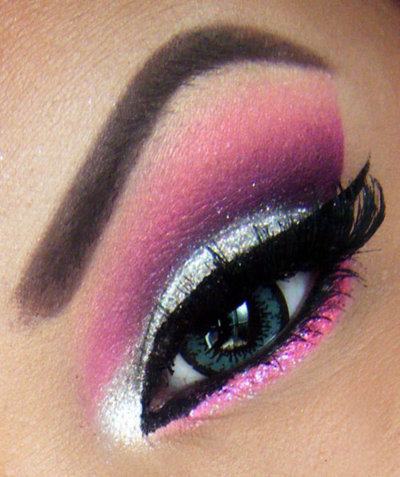 Two-tone shimmer
Do you are mixing two different colors on your eye shadows? If yes, you will adore the two-tone shimmer make up trends that are becoming very popular among fashionable women. You can for example mash up green with cooper and spice up your white tee look. There is nothing that works as beautifully as the surprising clashes of colors. Try it!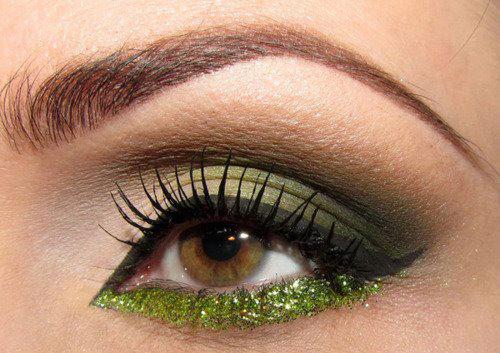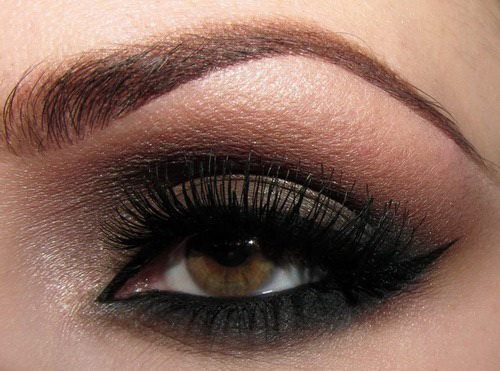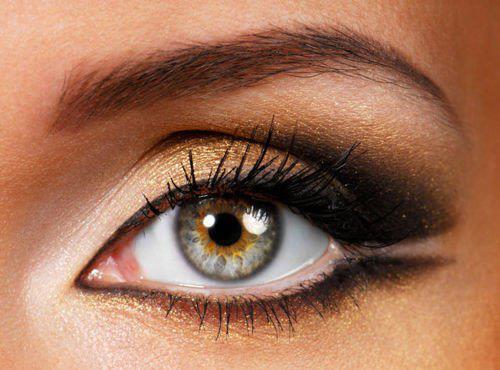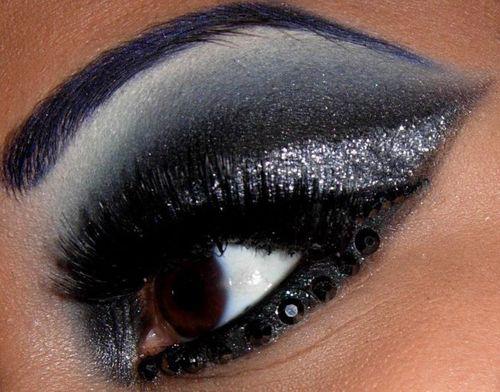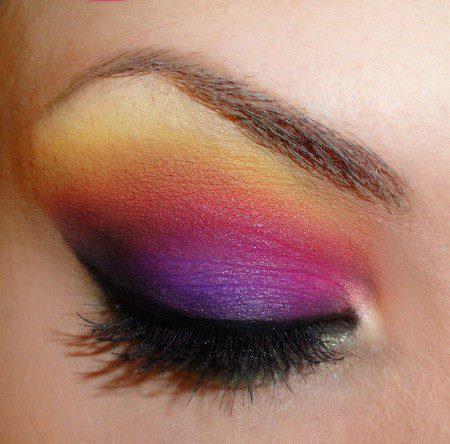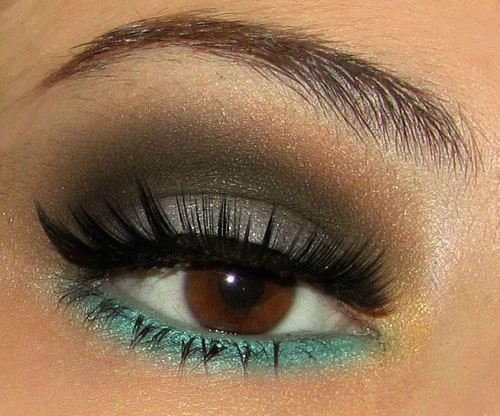 source
Disco eyes
If you are searching for the best New Year's Eve makeup idea, you have already found it. This glittering eyes makeup will certainly make a big impact and will grab all the attention around you. The best is that the look is so easy to recreate. All you have to do to get this disco look is to add a little glitter to your eyes. Shine as a disco ball by following one of the biggest festive makeup trends for this season.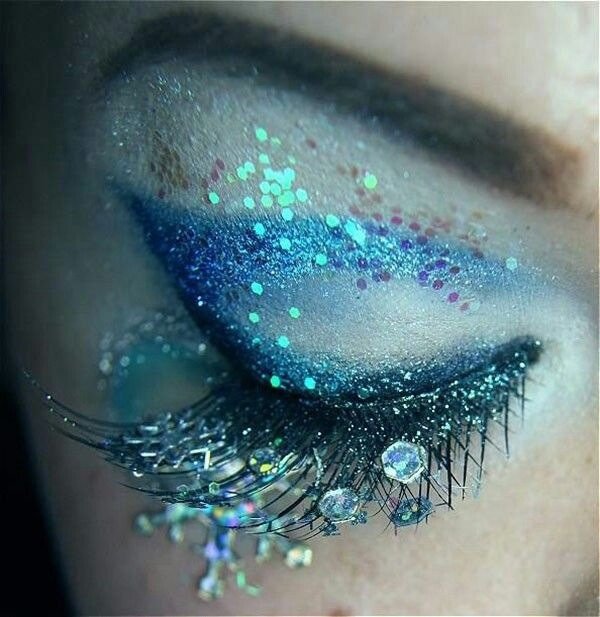 source
Smoked eyes
Are you a smoky eye makeup addict? There is no woman who can resist this eye-catching party look. Smoky eyes are timeless and they add an instant charm to your eyes. A well-done smoky makeup look will make your eyes shine. Whether you choose the classic black smoky eye makeup or the advanced colored smoky eye makeup, you can never go wrong with this look. Don't miss trying the biggest of the makeup trends of all times.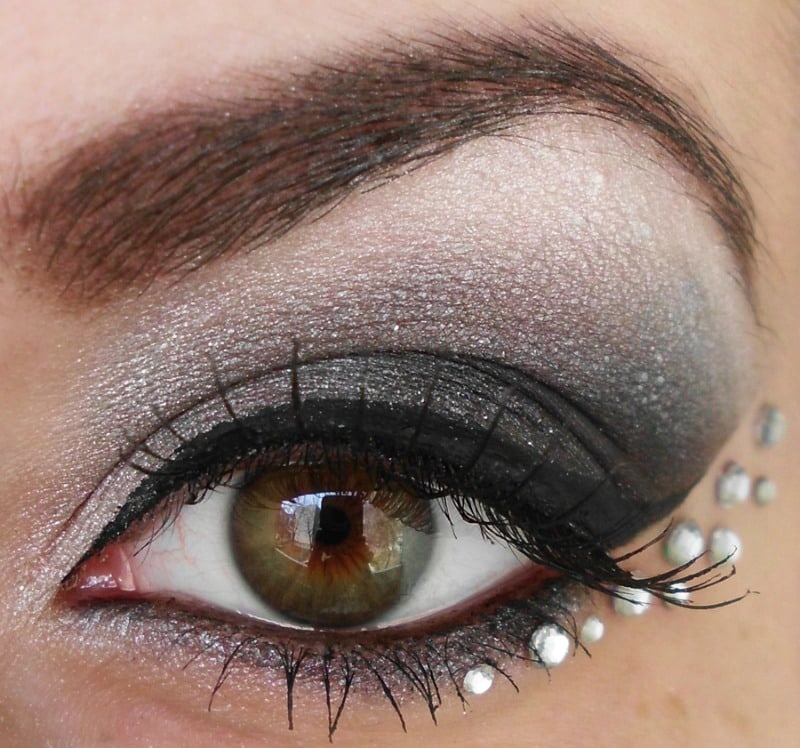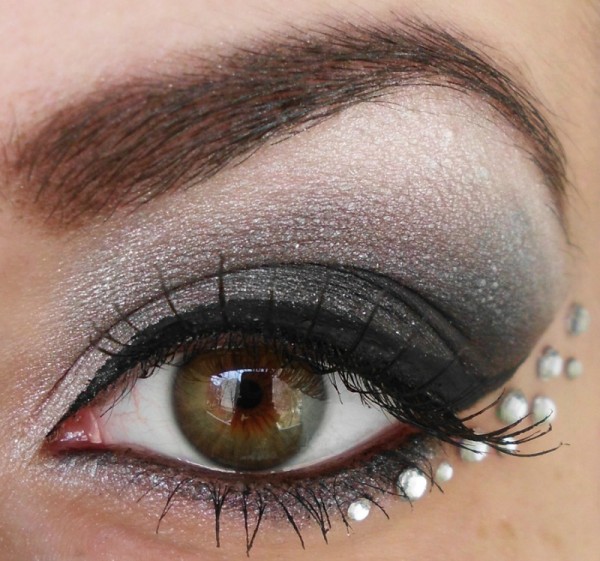 source
Olive gold
Another on the list of biggest makeup trends for this season is the olive gold mixture of colors on your eye shadow. If you though that olive green is not the most appropriate color of eye shadow, this look will make you understand you were wrong. When combined with gold shades, olive green can look amazing. This look is the best combined with lashings of mascara and soft pink lips.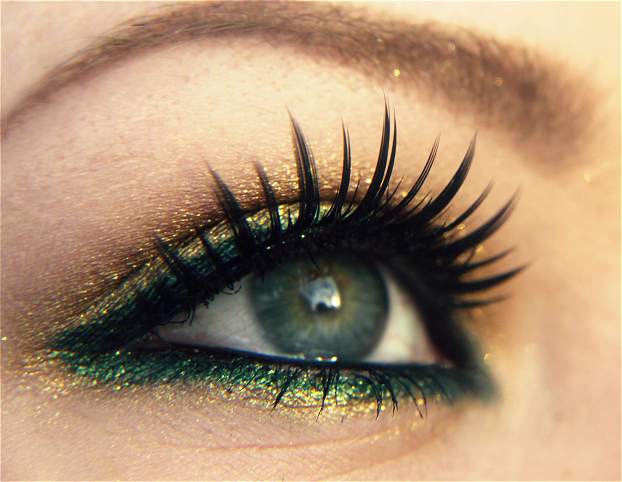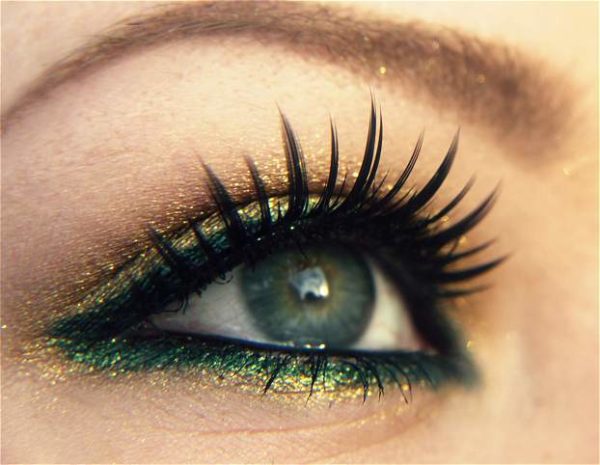 source
Brown liner
Are you a makeup minimalist? Well, then the right choice for you would be the brown eyeliner makeup look. Simple and so cool, this look will make you stand out from the crowd with its softness and elegance. It will enhance your eye look in a natural way. Because of its softness, it can actually open the eyes up more than a harsh black. If black is not your option when it comes to makeup, then the brown eyeliner is always a perfect alternative to go for.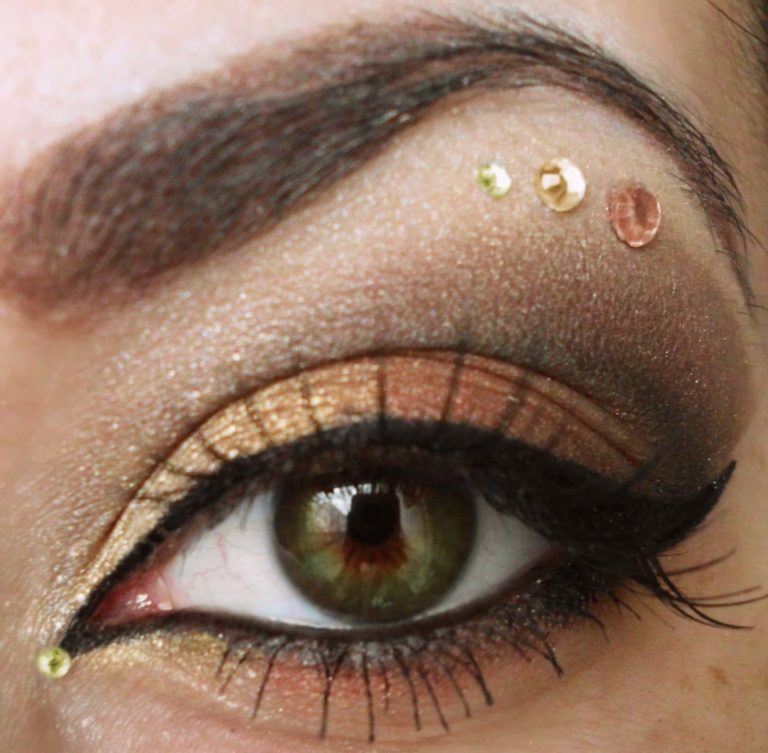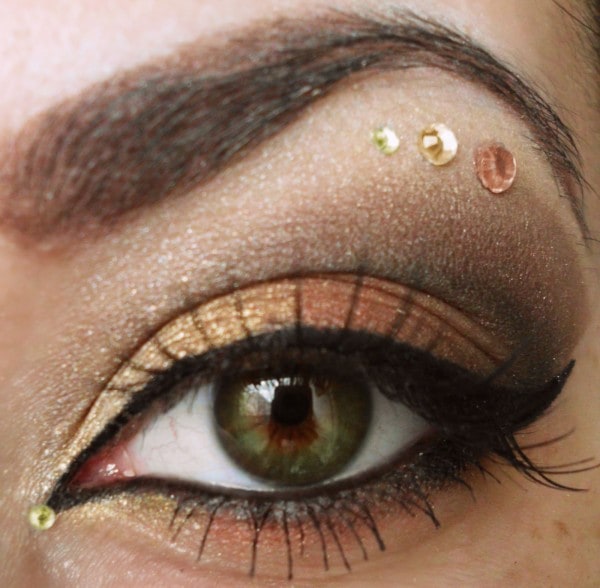 source