It is the most beautiful time of the year! Christmas is coming and it is time to do a lot of things to celebrate the upcoming holidays. Decorate your home, set the Christmas tree, choose some elegant festive outfits, and of course get the festive spirit by making your nails festive too. In this post, All for Fashion Design is sharing with you some of the chicest Christmas nails art design ideas. Try simple one-colored nails in the colors of the holiday and experiment with red, white, green, or light blue Christmas nails. Or, dare to go bolder and experiment with Christmas nails art designs with jingle bells, Christmas ornaments, Christmas trees,s or snowflakes. Santa Claus is also one of the most favorite characters for your Christmas nails.
In the gallery below, we are inspiring you with some of the most festive nails. Scroll down the page to explore these nails art designs inspired by the upcoming holidays. We are sure they will inspire you to boost your festive spirit. Here are the most beautiful among them: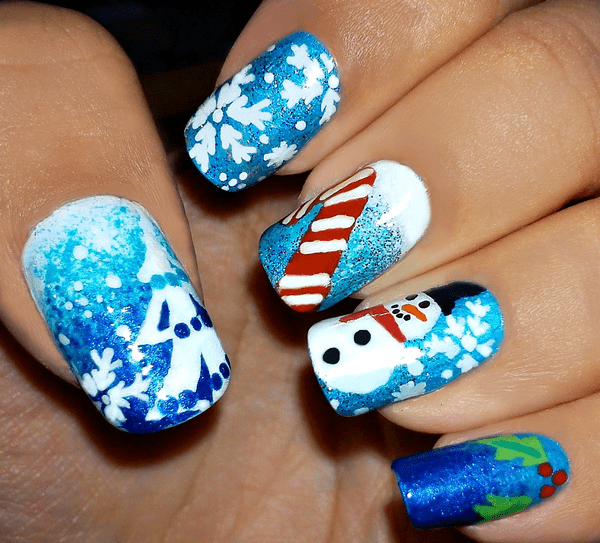 source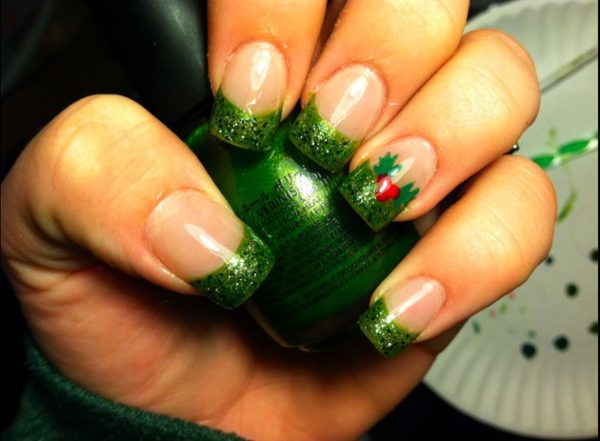 source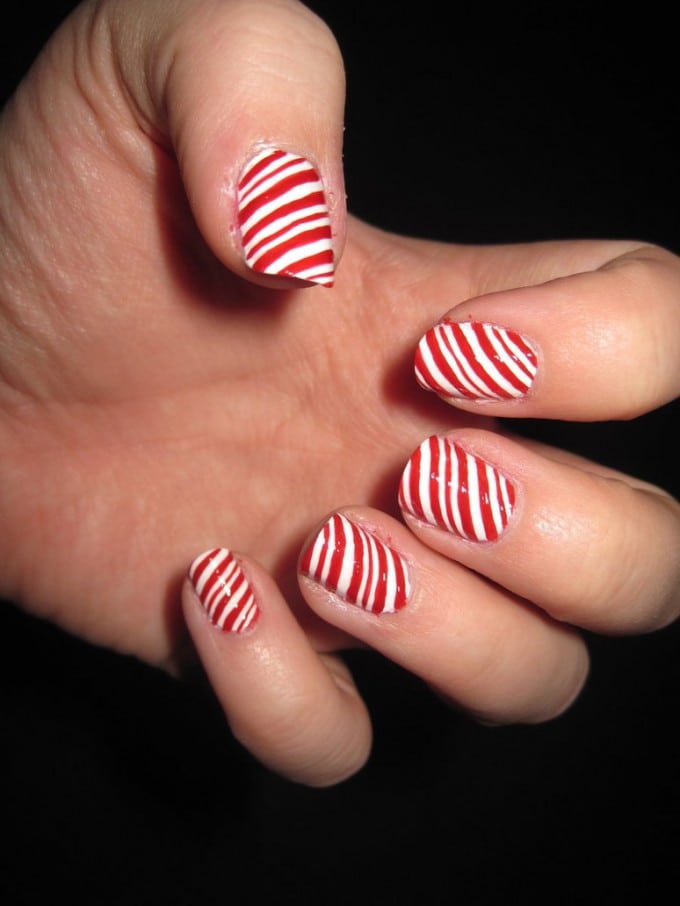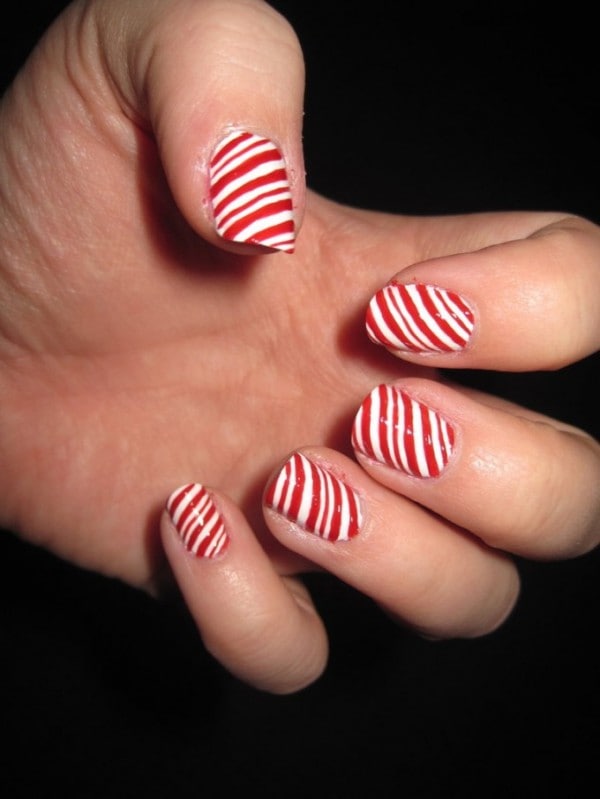 source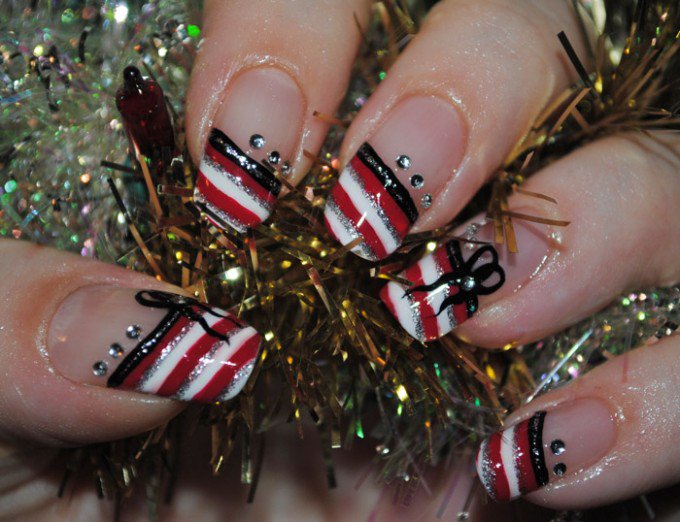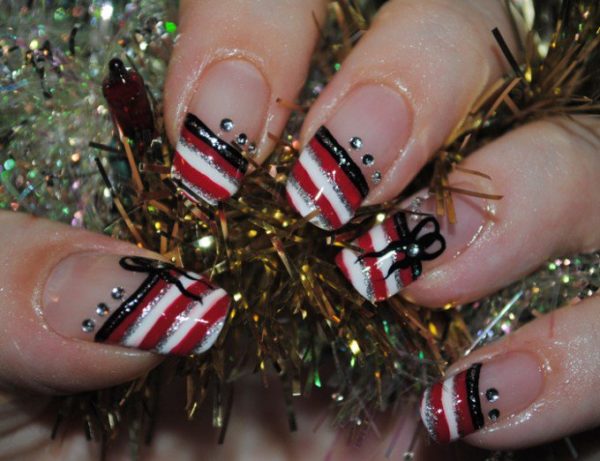 source
Santa Claus nails art design
Is Santa Claus your most favorite person around the holiday? If yes, you will certainly adore these adorable Santa Claus red and white nails. Check some inspiring DIY Santa Claus nails art design ideas and tutorials and this holiday have the most festive nails ever.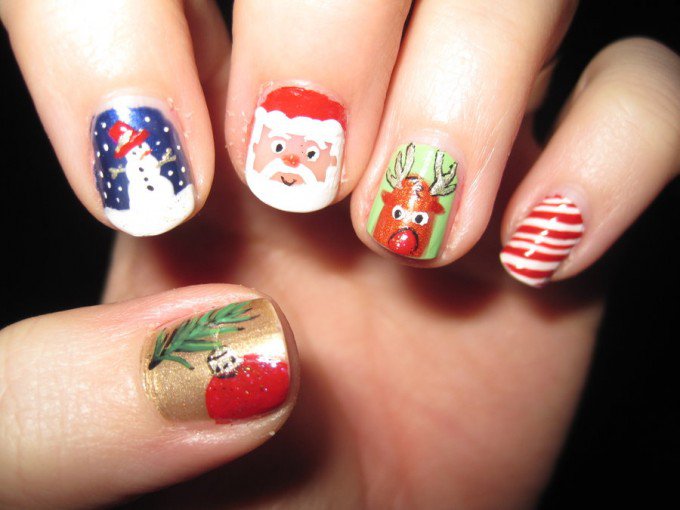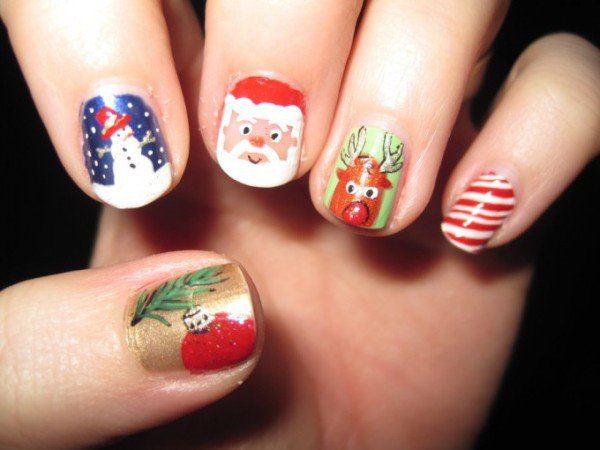 source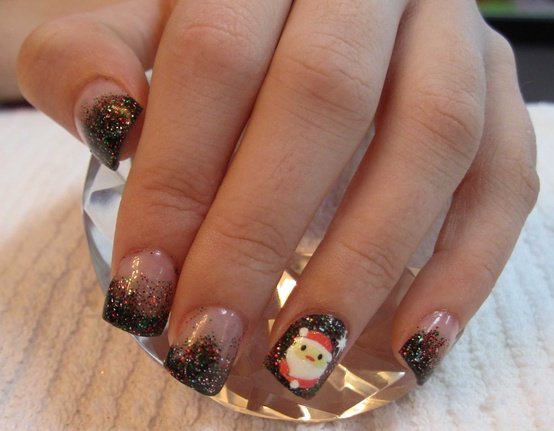 source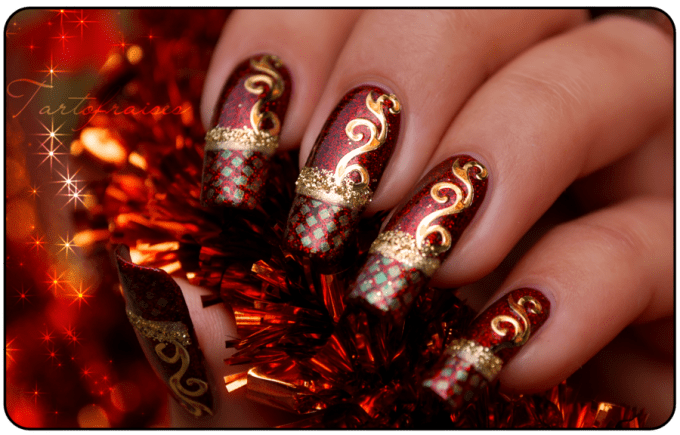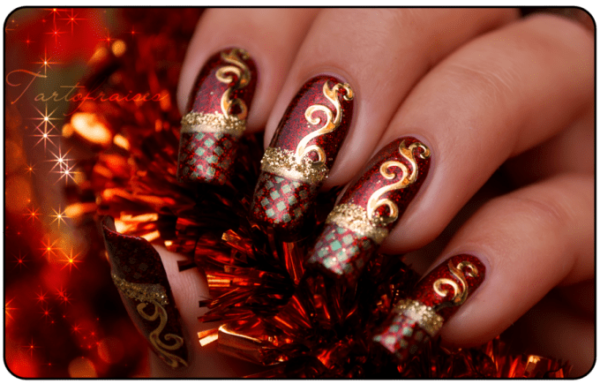 source
Go all in Christmas nails art design ideas
If you can't decide between trees, presents, stars, or any other fun Christmas nails, then why don't you make a mix of them all? When you just can't make up your mind which design to go with, going with them all is just the right thing to do. Each nail displays its own unique Christmas design, from stripes to glitter to candy canes. Just, keep in mind that it is important to select only three to a maximum of four colors so that you keep the cohesion between each nail.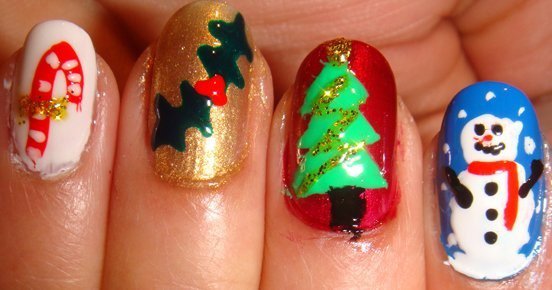 source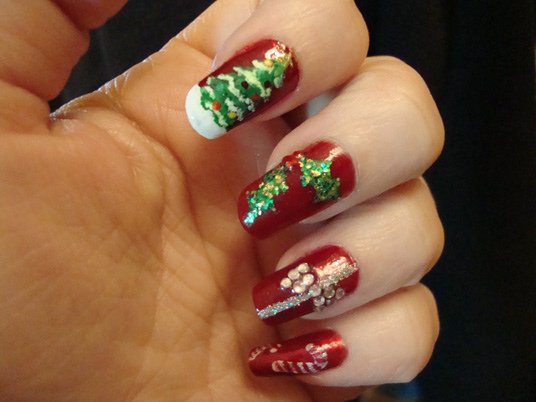 source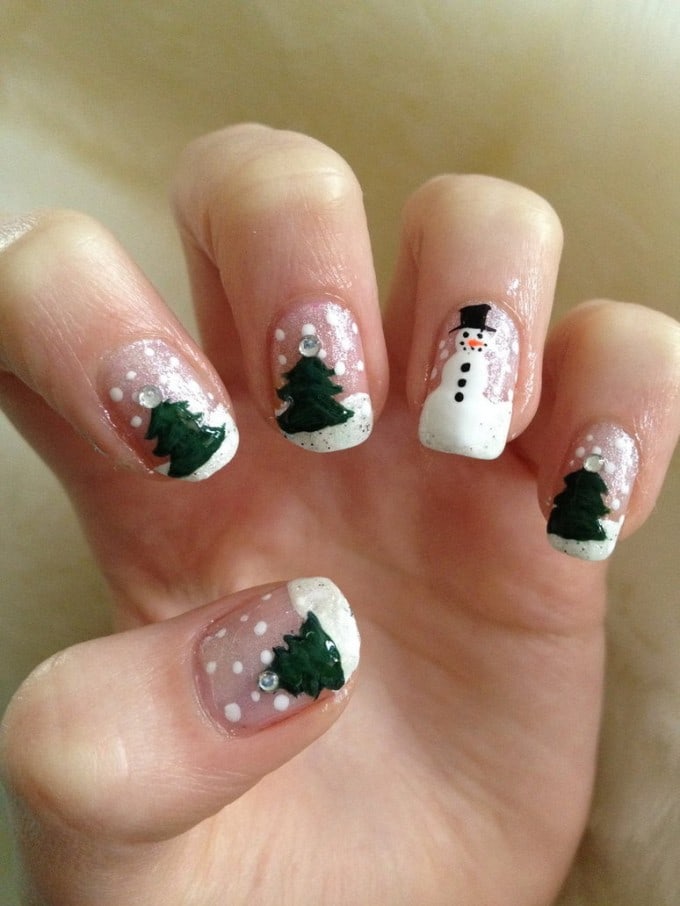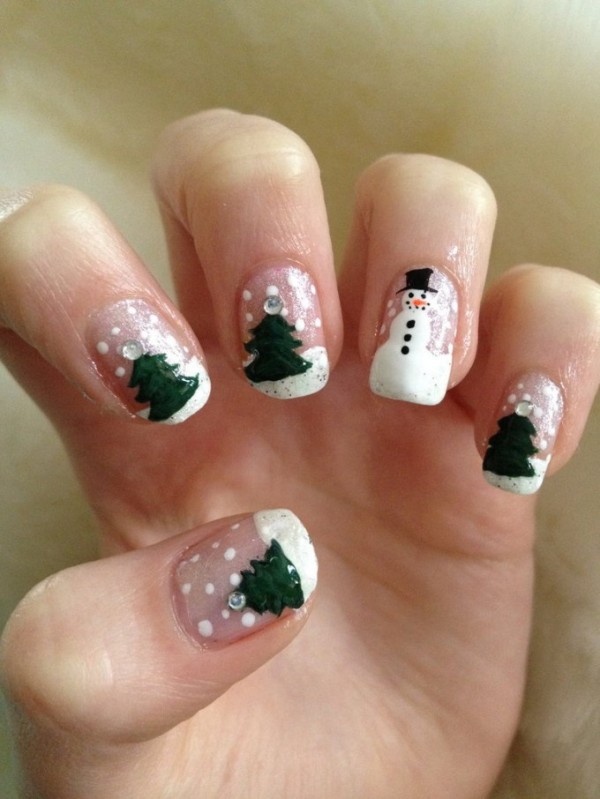 source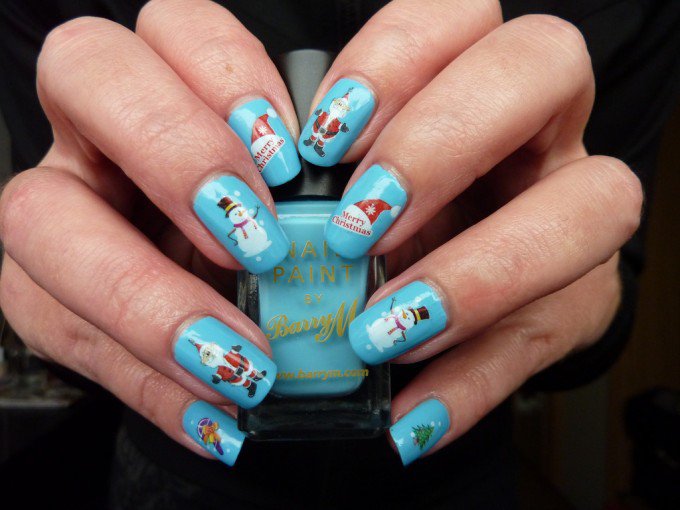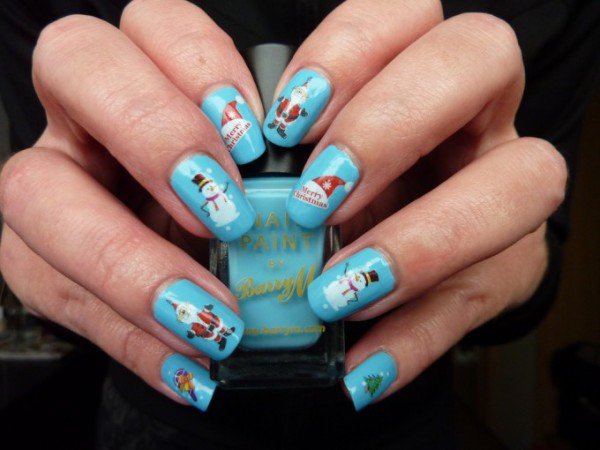 source
Pink and purple Christmas nails art design
Red and white is not the only color scheme that can present the festive Christmas spirit. Why don't you try on some purple and pink shades for example? You can see the festive effect this combination of colors can create. Teen girls got absolutely crazy for this wonderfully wacky design. Try some pink and purple cane candy designs. Or, some pastel pink and purple snowflake nails stickers. The result will be surprisingly cute and no one could resist it.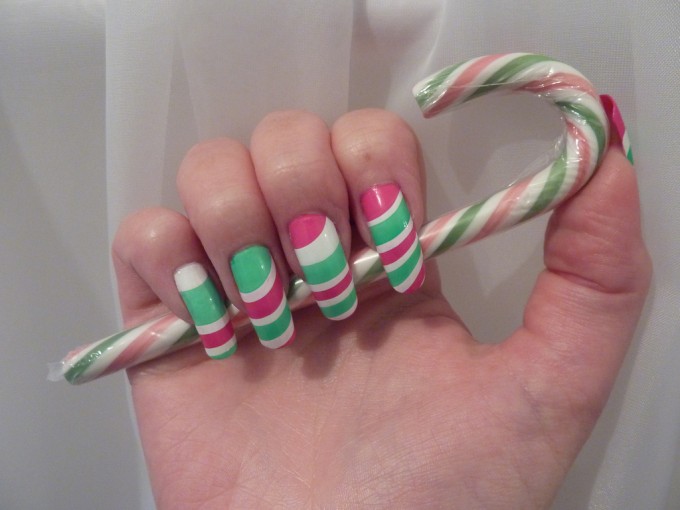 source
Santa Baby Christmas nails art ideas
Do you want to collect all the comments for your adorable Christmas nails? Well, here is one of the most eye-catching nails for the holiday season. These tiny Santa Claus baby designs will catch all the glances. Apply some snowflakes along with the Santa Claus for a more festive look.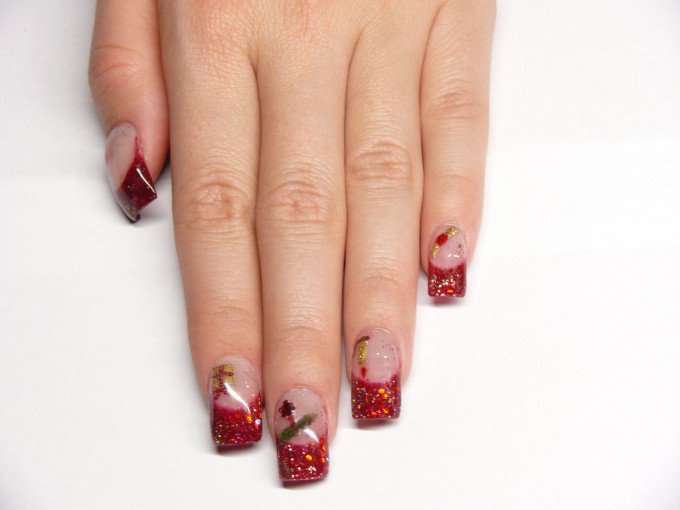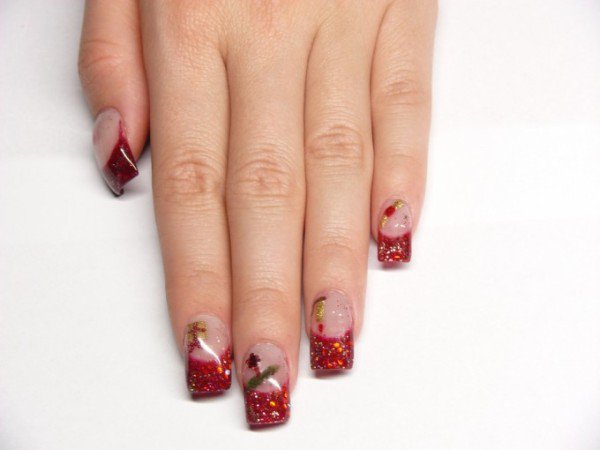 source
A silver bell Christmas nails art idea
Icy tones like light blue and silver glitter are among the most popular shades when it comes to Christmas. For a more graphic and festive approach choose some festive patterns and designs which can include bells, snowflakes, or silver Santa Claus figures. You can go simpler too, choosing some one-colored nails with glitter effects.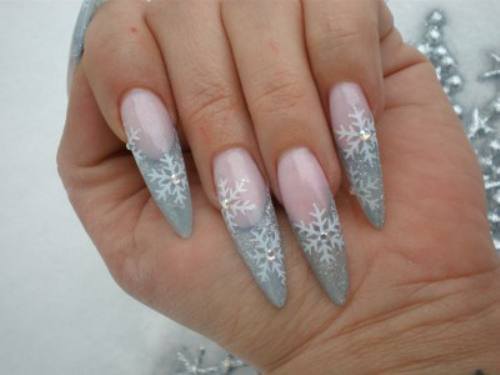 Glossy red Christmas nails
Red is definitely the color that first comes to your mind when Christmas is around. If you don't want to experiment with patterns and design and are keener on simple Christmas nails, then red is the choice for you. A classic red gel manicure will last all season long. Your red nails will look both feminine and festive, making you feel more special.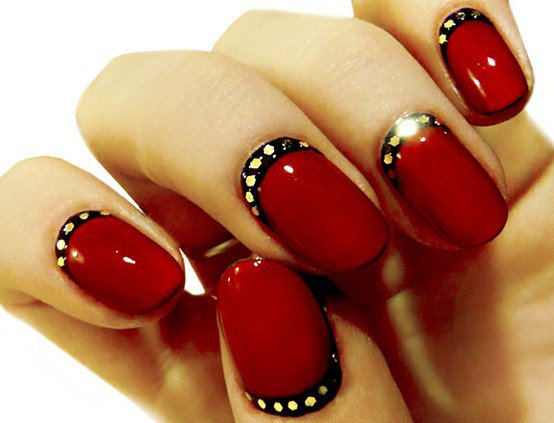 source
Tiny Christmas tree nails art
This is one of the funniest styles to try this winter. You can have so much fun painting tiny Christmas trees on a white or another light-colored base. Pick a palette and start painting trees in all sorts of designs. Who says trees should be green? Experiment with Christmas trees in different colors, shapes, and designs. Think out of the box and paint some untraditional red, green, or gold trees that look so festive too. Add Christmas ornaments and decorations for extra fun.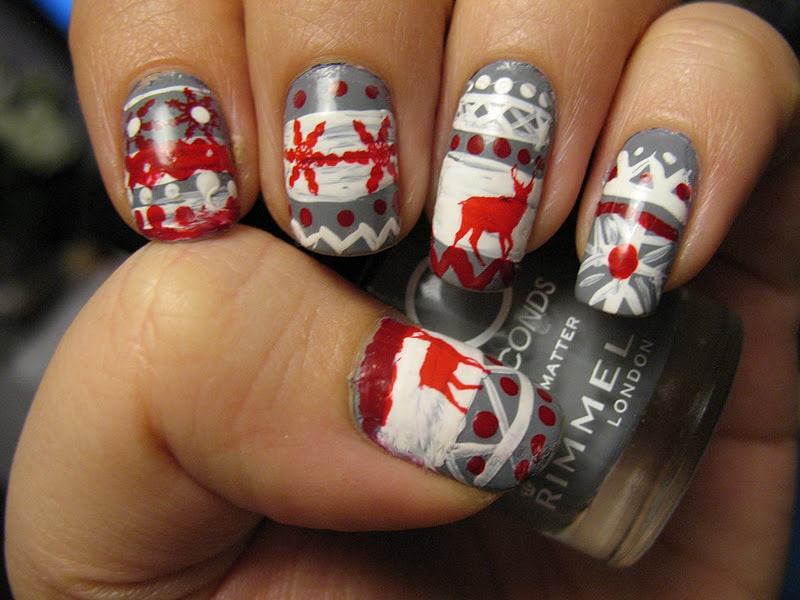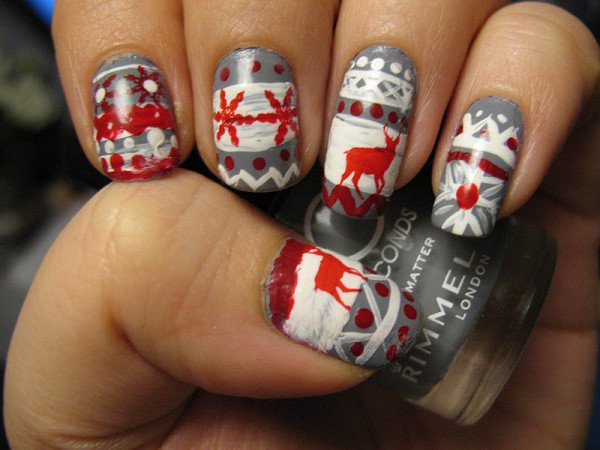 source
French manicure-inspired Christmas nails
These creative Christmas nails inspired by the timeless French manicure are so adorable. The only difference from the classic French manicure is that instead of the classic white tips you can add blue glitter to bring a fun freshness. Top the look with some snowflakes or nails stickers for a wintry vibe.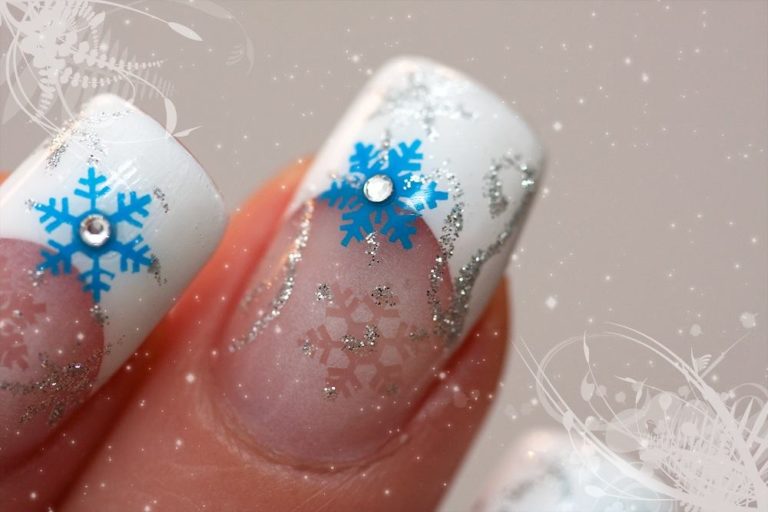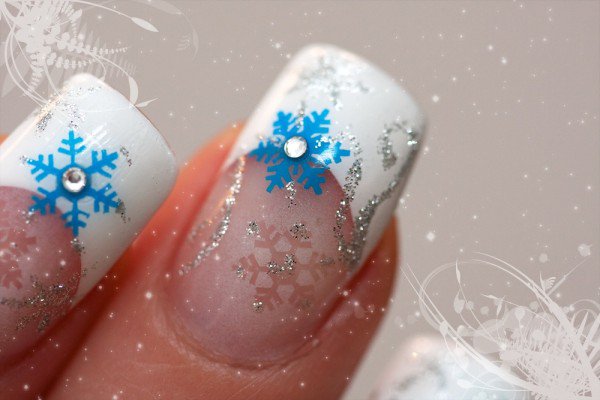 Christmas present nails art idea
Christmas presents are also very popular among Christmas nails art designs during the holiday season. Try different shapes of Christmas present designs. Experiment with different colors too. you can always create a more festive look if you play with more colors.