We have already shared with you some festive 3D Christmas nails ideas that will impress you and some amazing winter nails that will make your holidays delightful, but today I decided to focus all of my attention on snowy nails designs cause I consider the beauty of the snowflake to be one of a kind. Snowflakes are snow crystals and they are so small that their form can be rarely seen with a naked eye. Have you known that there are at least 80 different shapes of snowflakes and their form changes when they travel trough different zones of temperatures and humidity? Each snowflake may be completely different from another and this is why I love them so much. I was thinking about doing a manicure with snowflakes, so I have gathered some pretty designs that will catch your eye too. These Snowflake Nails Designs That You Should Do This Winter should definitely be on your list for your next manicure. Seasonal manicures are always amazing and a great way to cherish the little things around us and there are so many ways to do it!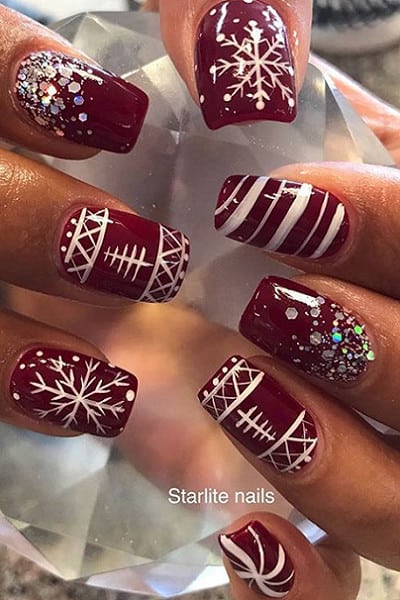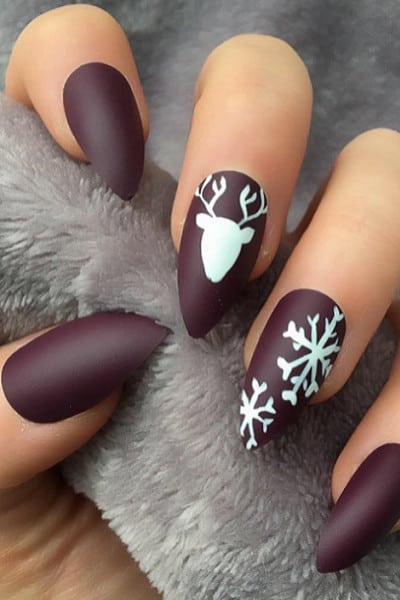 The plaid nails designs are extremely popular in winter and I have to admit that it works great with the snowflake art. Do you agree with me?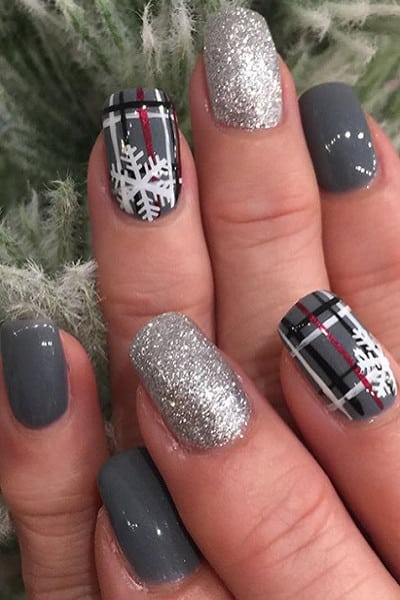 Everyone loves the Christmas and New Year's red nails, so if you have decided on a red manicure this time consider adding some white snowflakes here and there to create a contrast and make a dramatic look of your mani!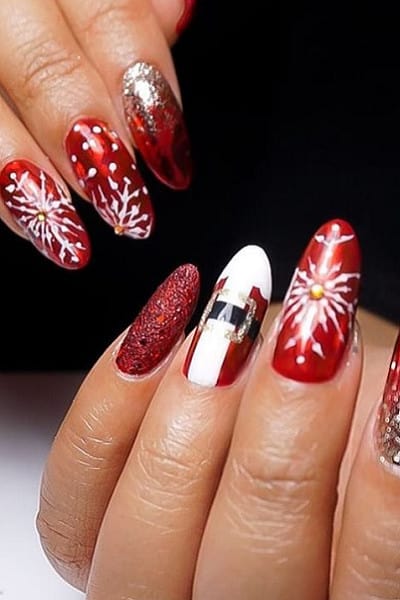 The blue and white hues remind so much of winter and cold temperatures, so these two colors are just perfect for you if you want to go for the snowflake nail art.
Is there someone who can resist this dark winter landscape with the white snowy motives? I don't think so! It's so elegant, classy and stylish!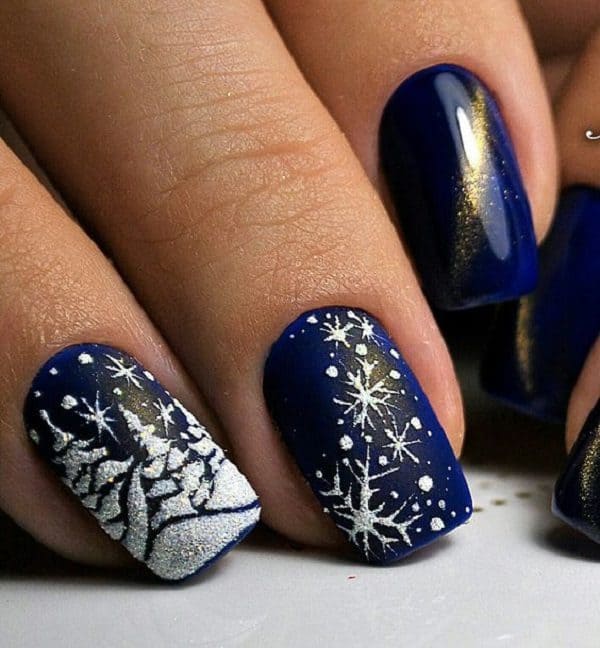 Are you in the mood for a sweet manicure with some gold details? These gold snowflakes are definitely one of the best ways to try this lovely winter art.
There are people who prefer minimal nails designs, so add a snowflake with some crystals on one finger to achieve that dreamy winter effect with ease.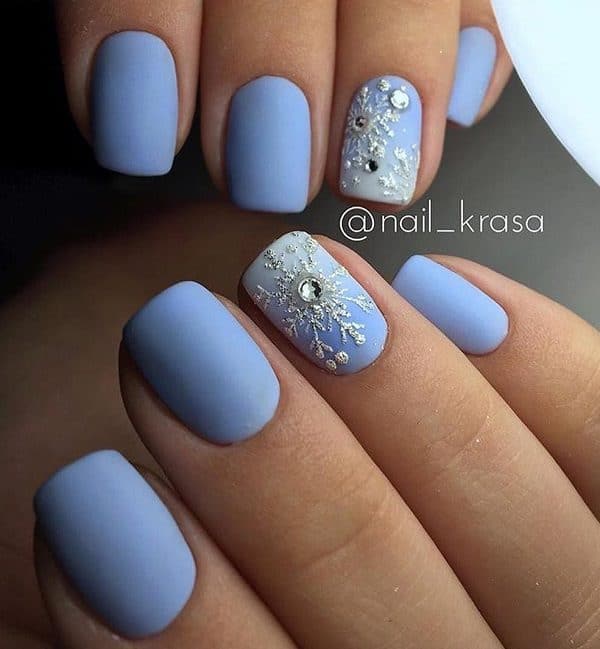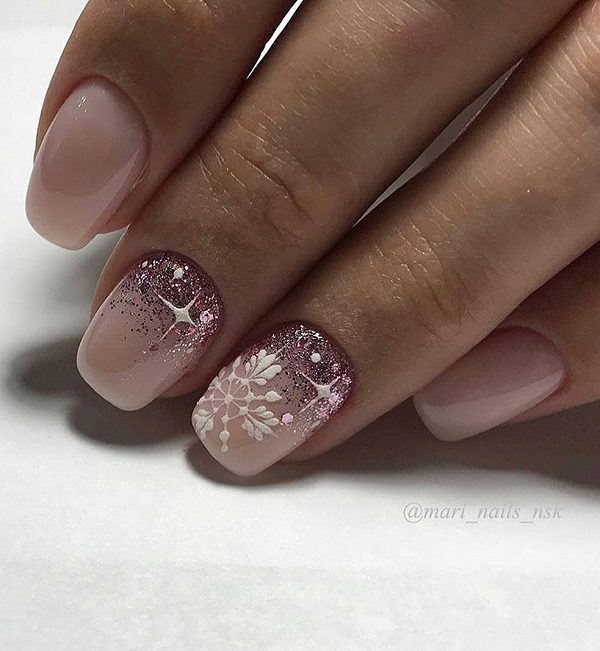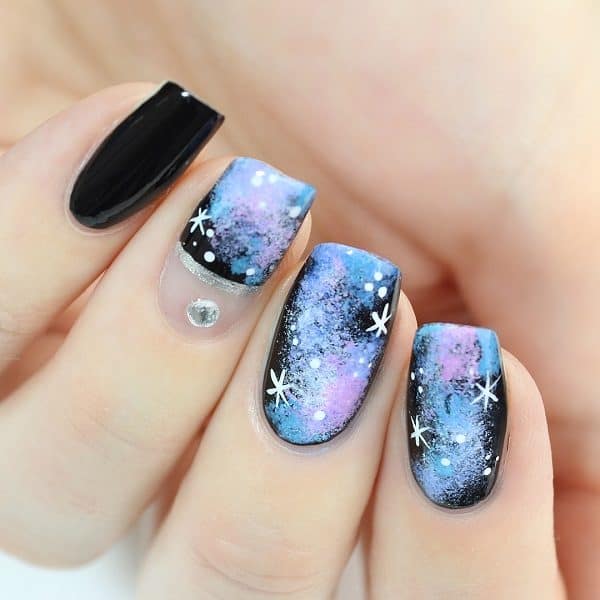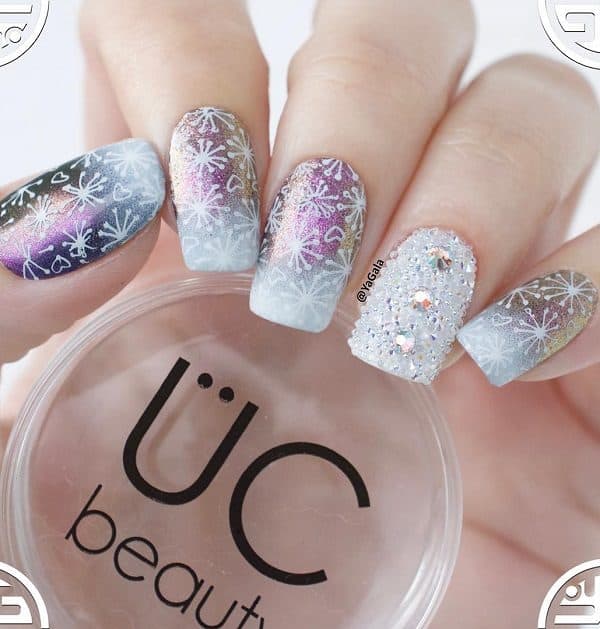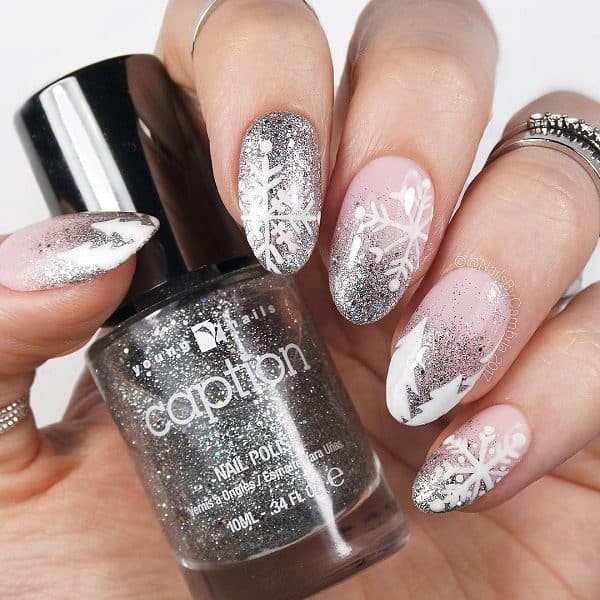 The possibilities of designs to add snowflakes on your manicure are truly endless and I really ope that we have inspired you for your next manicure.