There's something so magical about the winter season and the festive holiday nails that make our hearts warm and give us joyful feelings. Are you excited about Christmas and New Year as well as I am? I'm so looking forward to these lovely holidays and I can not wait to give my mani a festive vibe and light up my spirits for the celebrations. The winter motifs are so versatile and you can create a unique and different manicure with ease. Get ready to see some snowflakes, snowy landscapes, Christmas trees and lights, tartan prints, gold details, knit patterns, deer and so much more! These Festive Winter Nails That Will Make Your Holidays Delightful will make your mani look good and make you feel great. If you want another ideas when you try all of these, don't miss to see the black and white nails which are also great for this season. The 3D Christmas nails are really impressive as well, so make sure you check them out!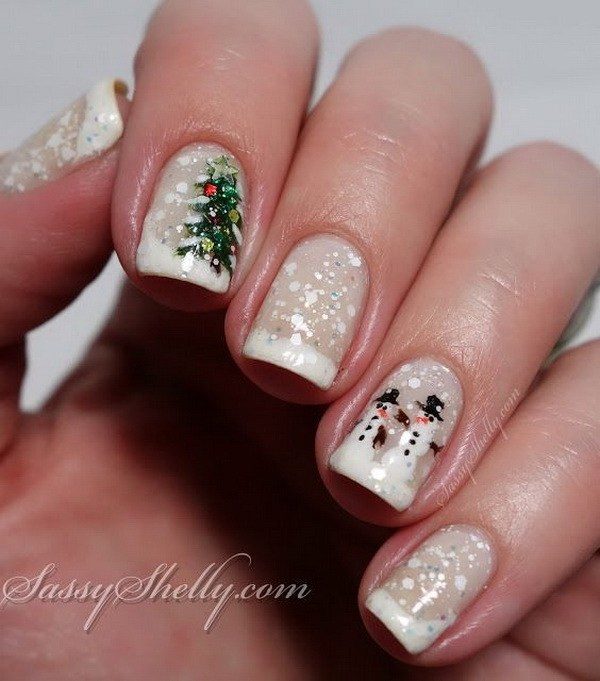 If you are looking for a unique Christmas tree on your nails, you should consider using tape to recreate the ones below. The color scheme is on you!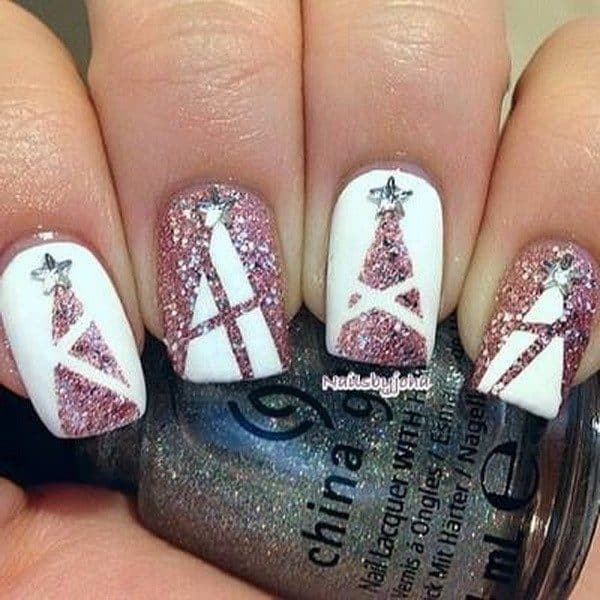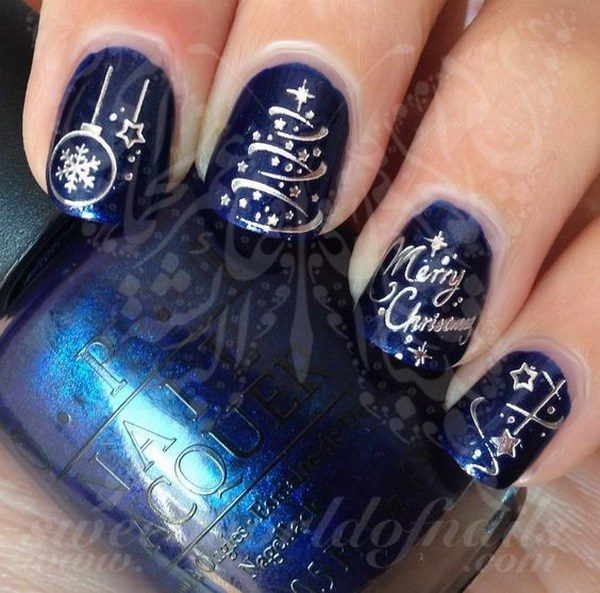 Don't you just love those cozy winter sweaters with snowflakes and deer on them? Apply that print on your nails and give your mani a winter fairy tale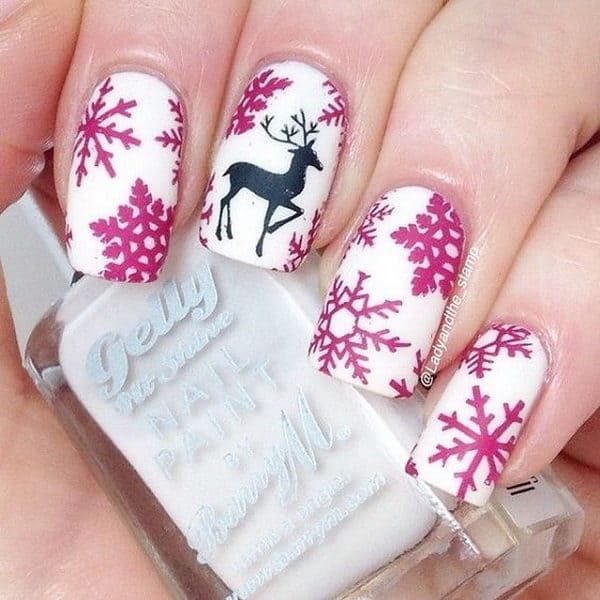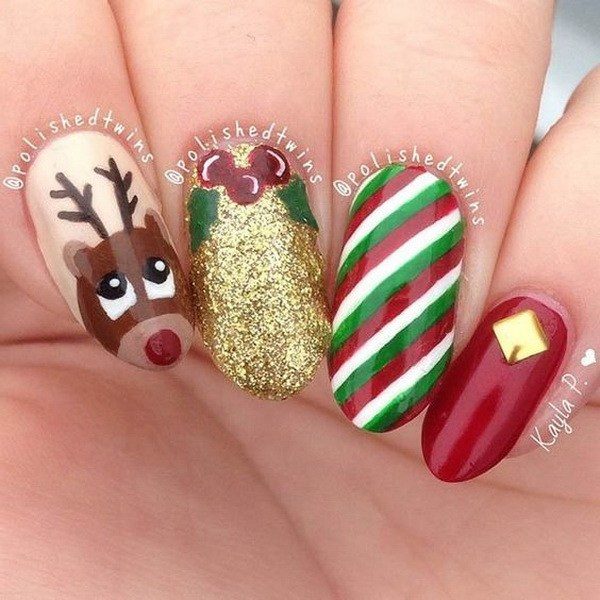 If you want to keep your nails sophisticated and elegant and yet in give them the festive vibe, don't miss the idea below! The black and gold combo is just perfect for the New Year's celebration, isn't it?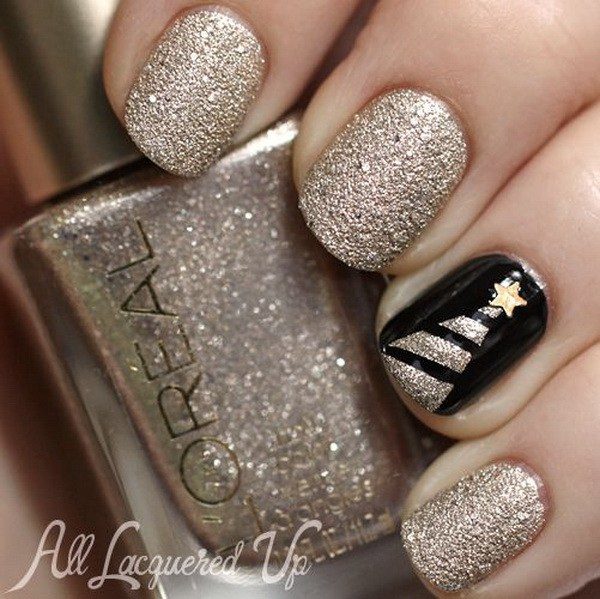 Everyone has a thing on the tartan print during winter and the holidays, so you should definitely take this nails design into a consideration.
There are girls who prefer sweet and subtle nails designs, so just make sure you stick to the beige tones and add some white, gentle snowflakes to make your manicure wintery.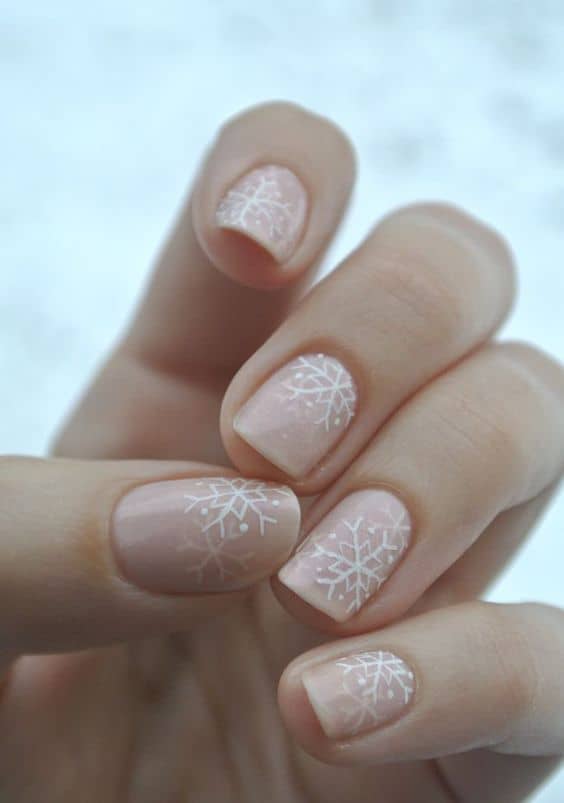 You can't go away from the red and white winter manicure, and I have to admit that this one below looks totally stunning. The stiletto shape of the nails makes this manicure irresistible!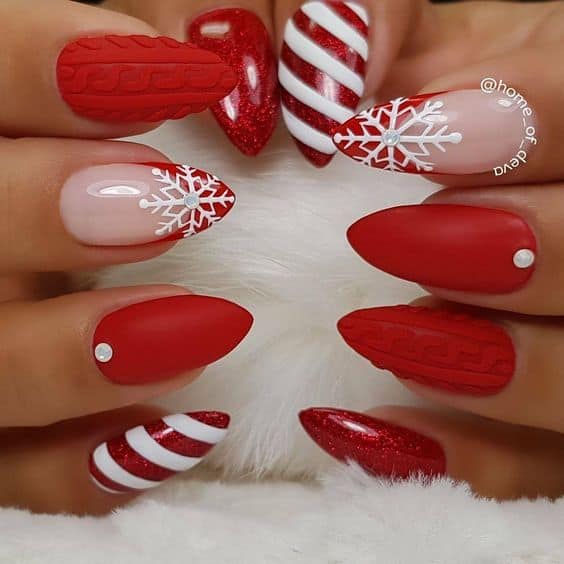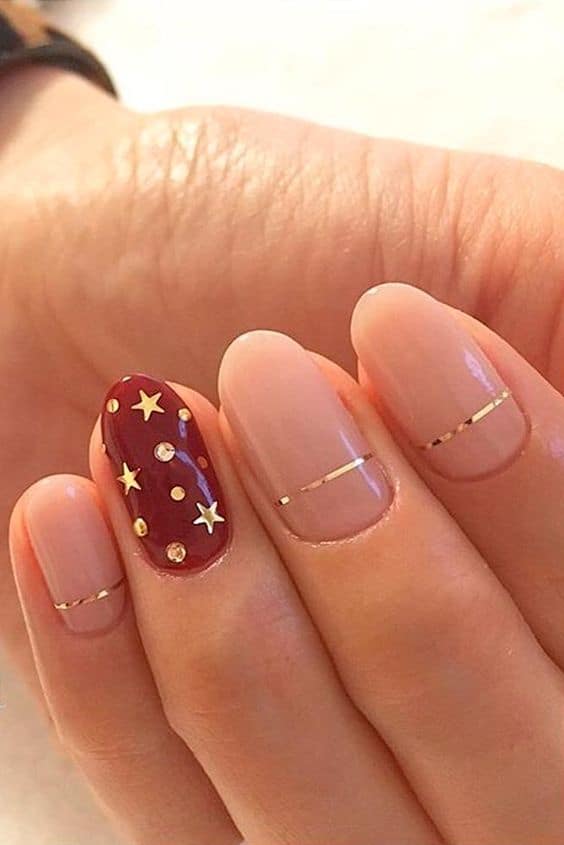 If you are not really good with drawing on your nails, then check out these nails! They don't require anything else but a glitter nail polish in the Christmas theme. Such a quick way to get your perfect winter manicure!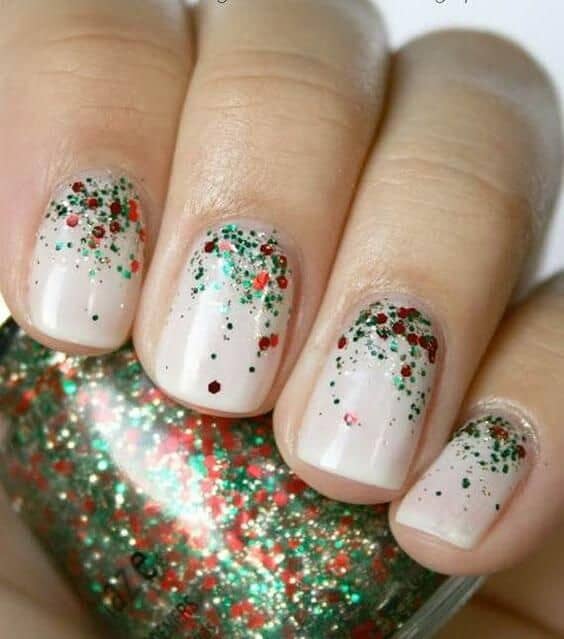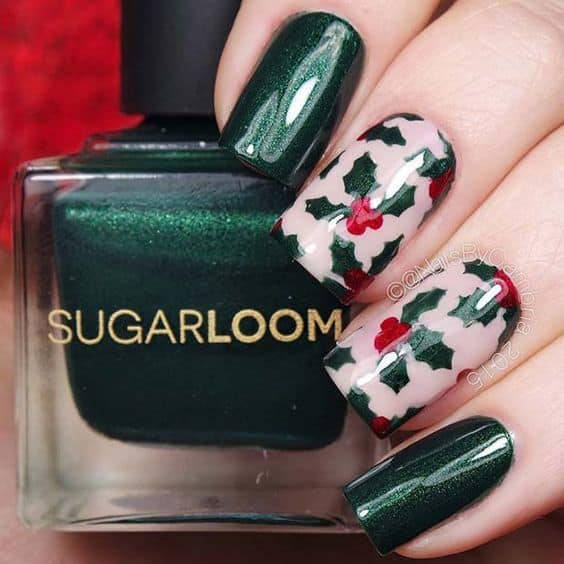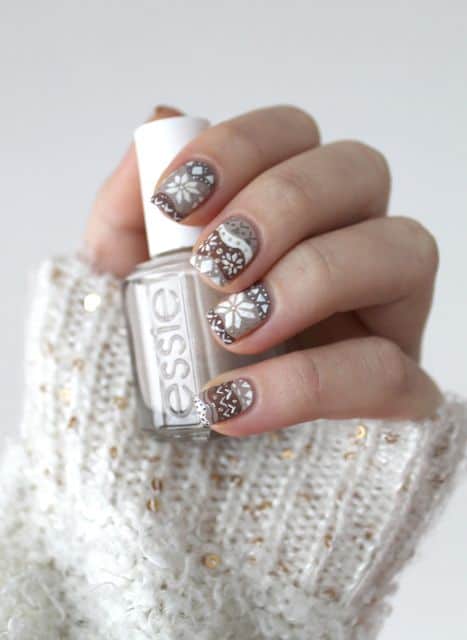 Which is the design that you like the best?