If your spring wedding is approaching soon you are probably busy getting ready for it, right? There are so many things that need to be taken care of, and your manicure is one of them. You should pay utmost attention to your nails for your wedding day cause there will be tons of photos taken while putting those rings on. Plus, everyone's checking the bride from heads to toe and I bet that you want to look super neat and polished. Since spring is in full blossom, and your wedding decorations are made of flowers, your nails shouldn't be an exception either. Bridal floral nails are a thing and there are so many ways to do them. Do you have a favorite flower and you already know how your nails are going to look like? Good! If not, the photos below will inspire you and give you some lovely ideas. These Beautiful Spring Nails That Are Perfect For The Spring Bride will leave you speechless. You are allowed to recreate the manicure designs even if you aren't a bride! The bridal floral hairstyles are going be a great match too, so don't miss them!
Is your wedding taking place during the coronavirus? Don't worry cause here are some lovely backyard wedding decor ideas that are ideal for you if your wedding is taking place during the pandemic!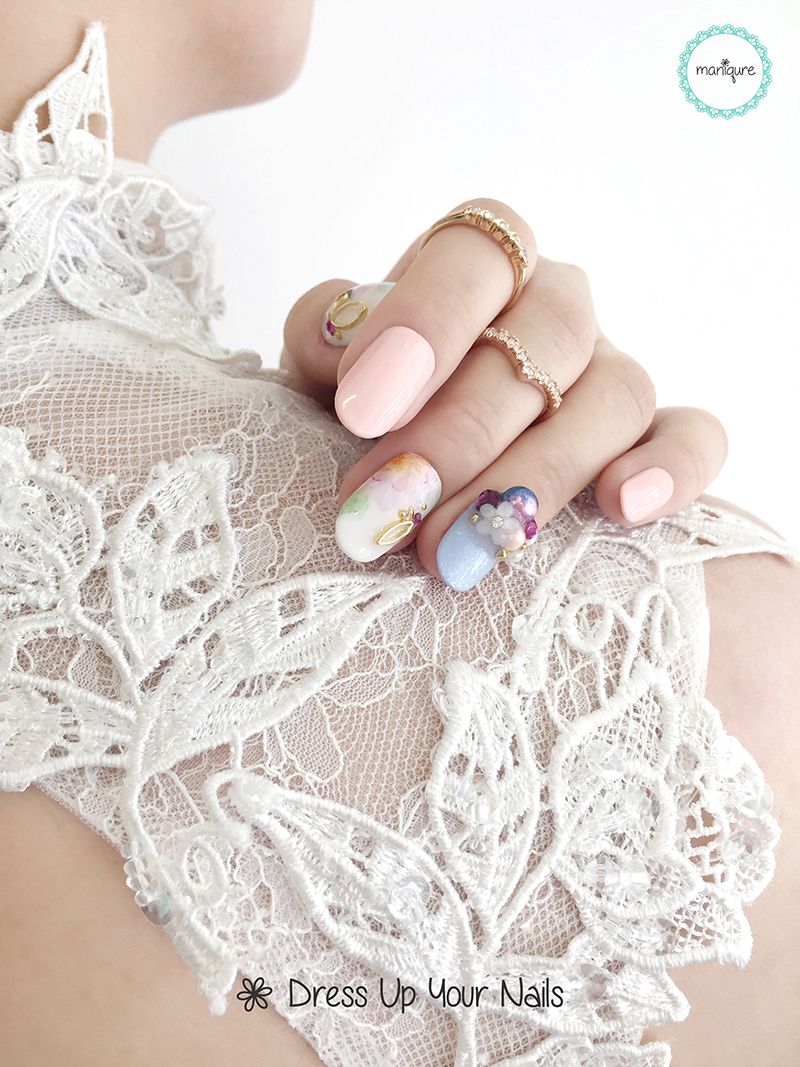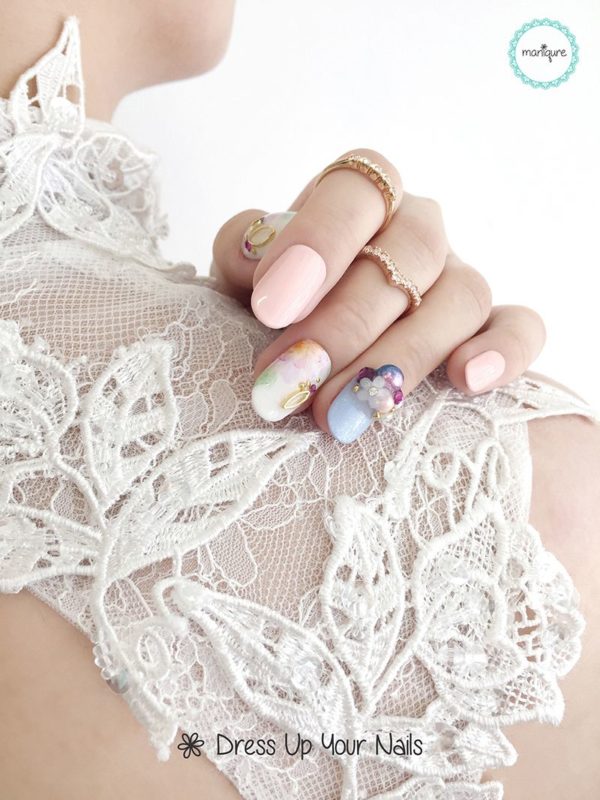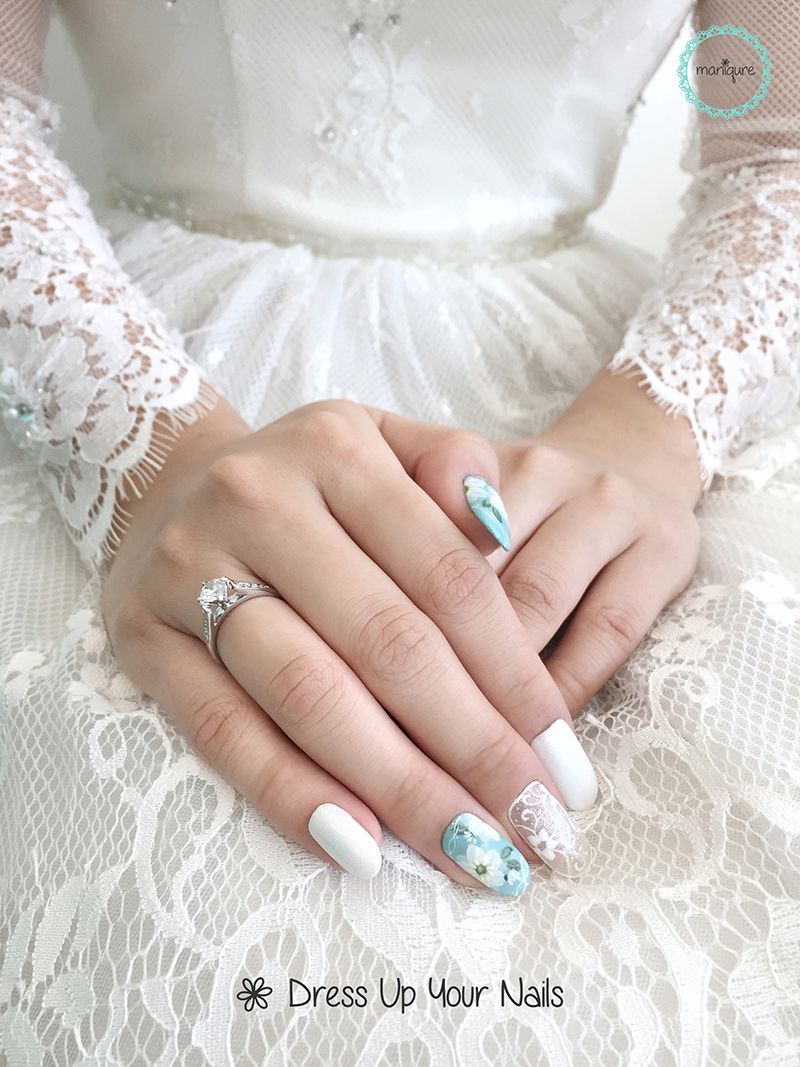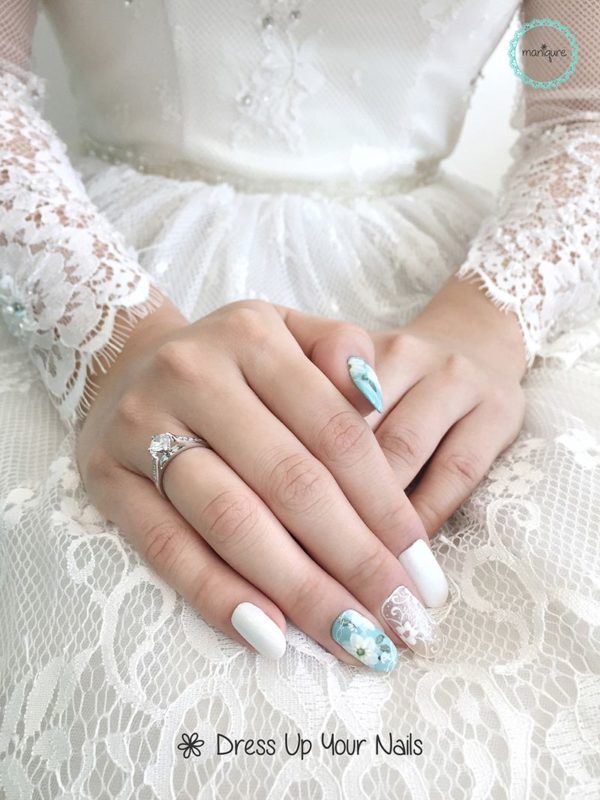 If you want to make your nails more dramatic and bold feel free to add 3D decorative details such as flowers and zircons.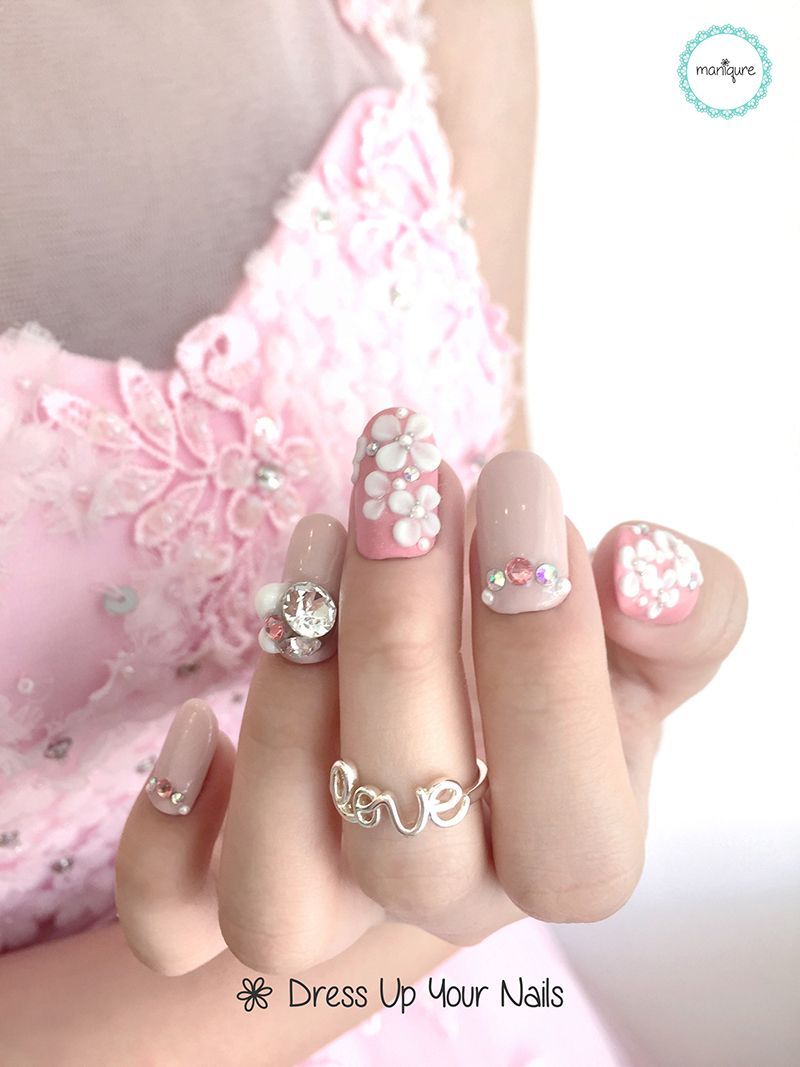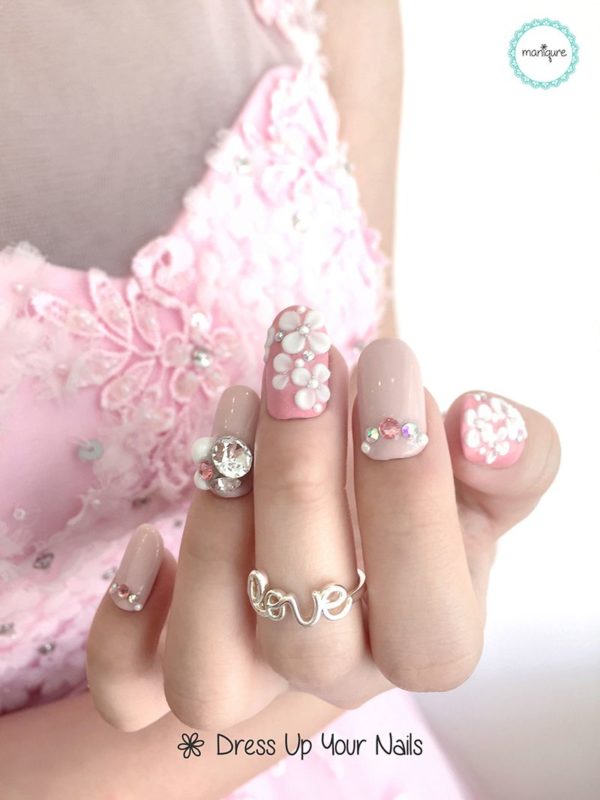 Some brides prefer simple and plain designs, so here's such design that will melt their hairs. Choose a soft nail polish for a base and use a metallic polish of the same or similar hue to add some floral decorations.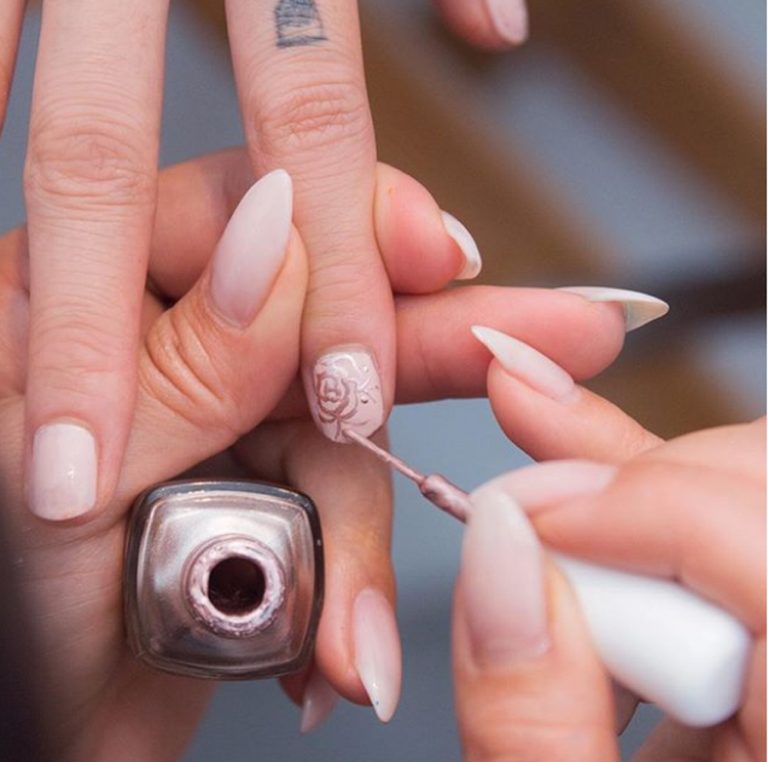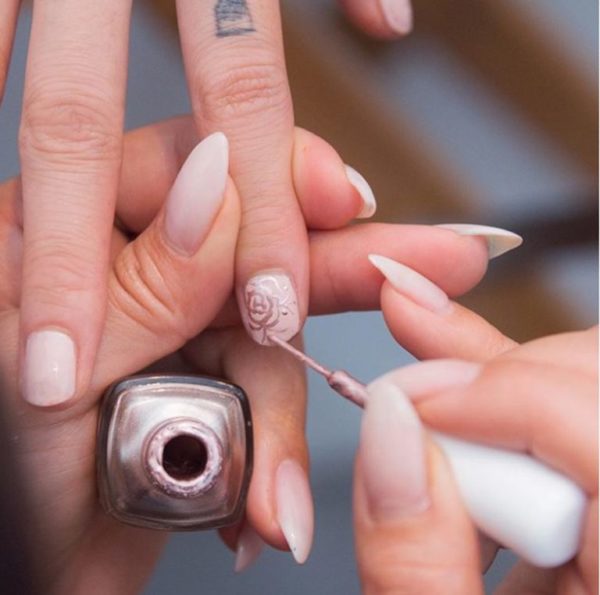 Are you following the traditions on your wedding day? Be creative when it comes to wearing something blue and get a blue bridal manicure. It's such a playful design that will amaze everyone and will fit your vibrant spring spirit.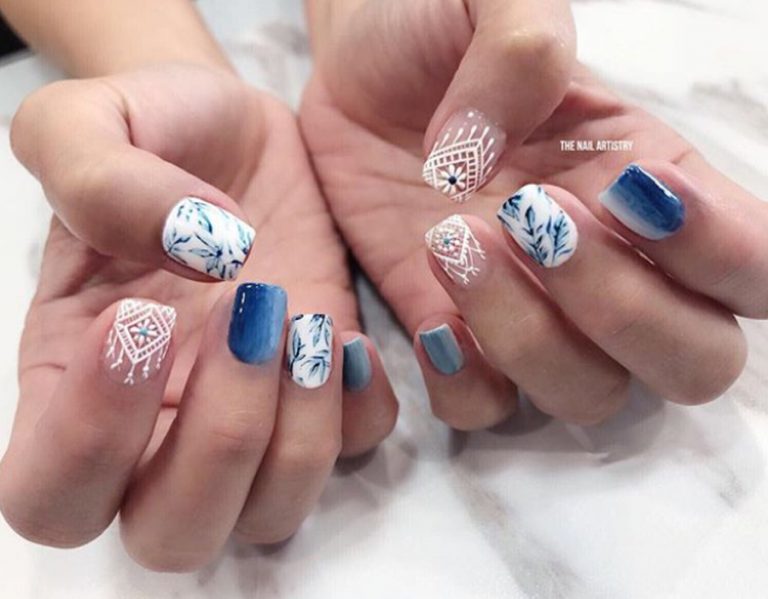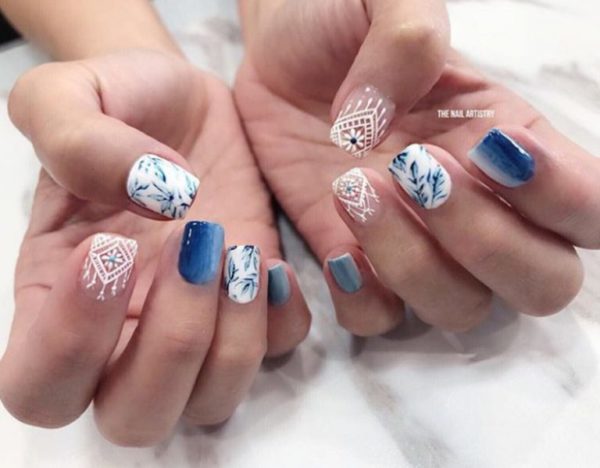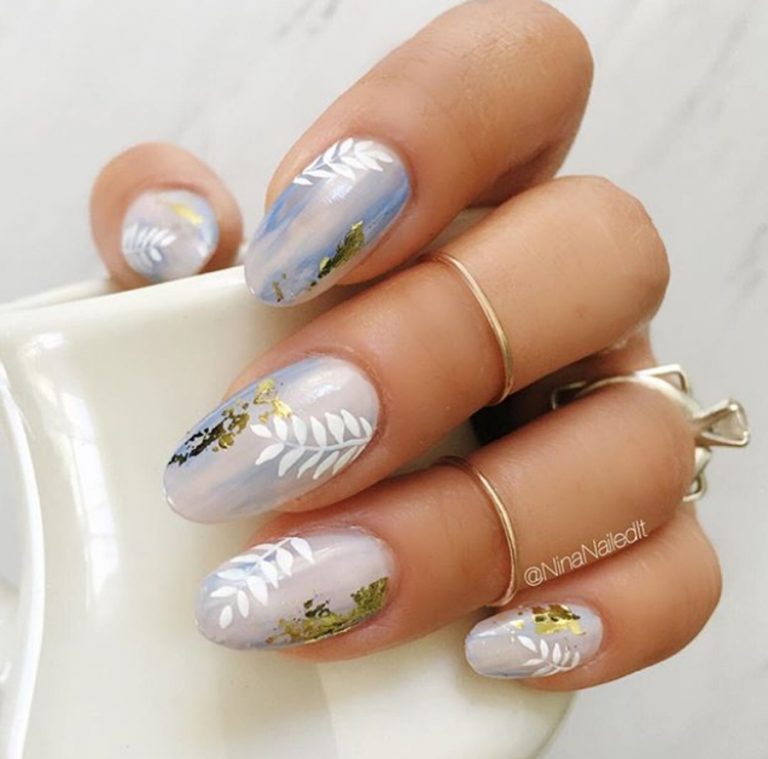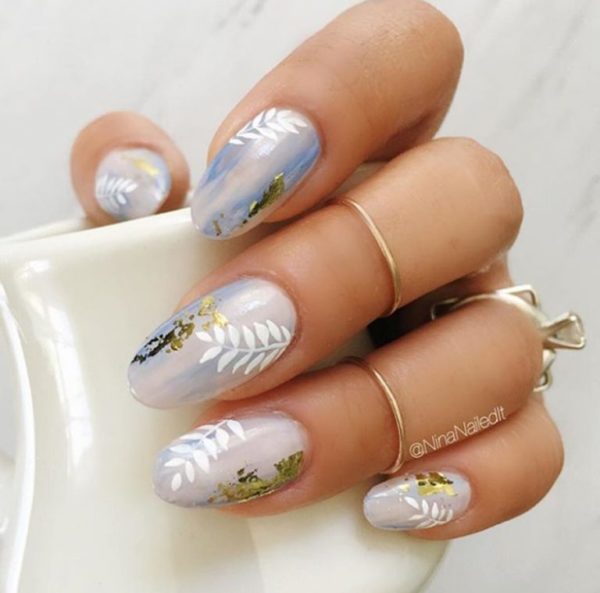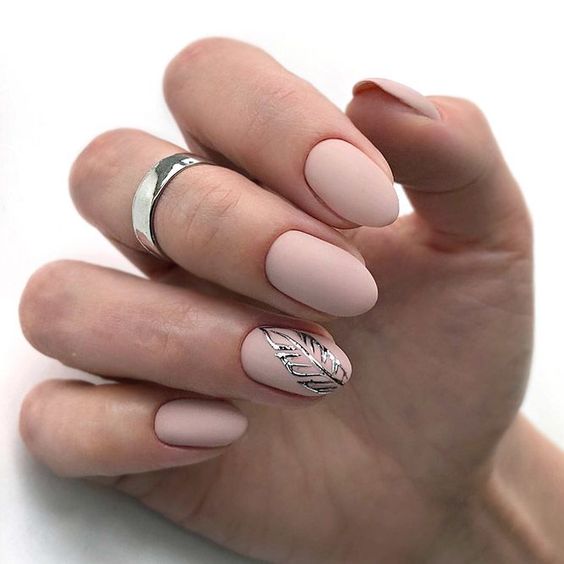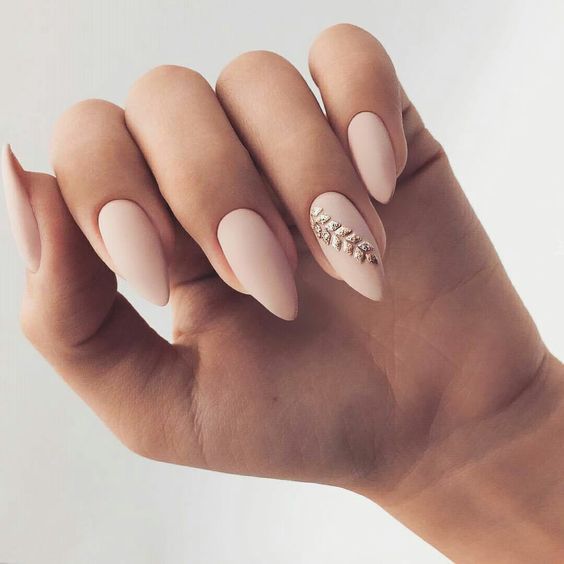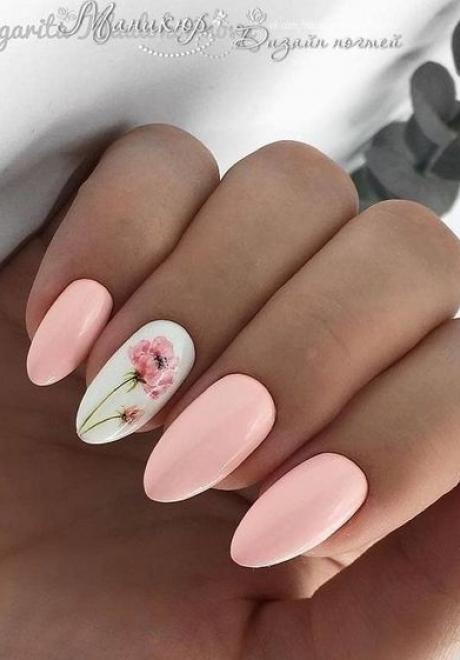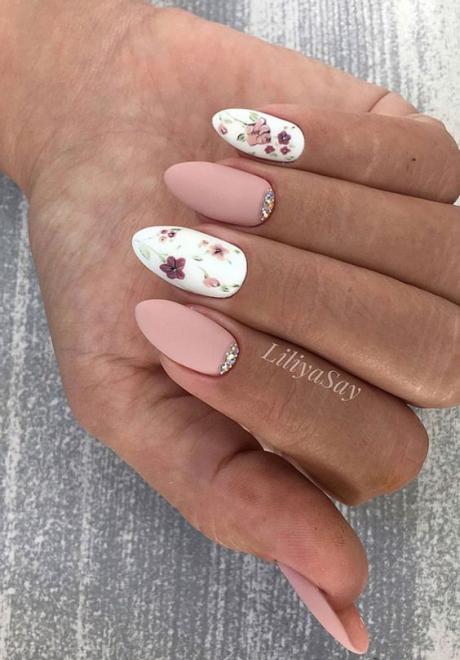 You can never go wrong with pastel colors in spring and leaves and flowers make the perfect adornment. I'm in love with the design below. How do you like it?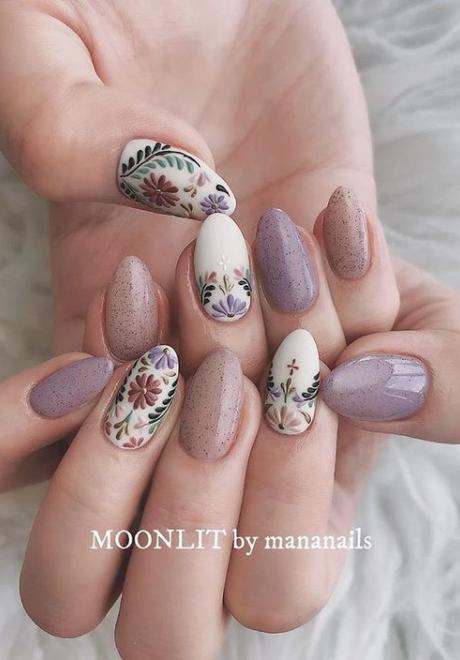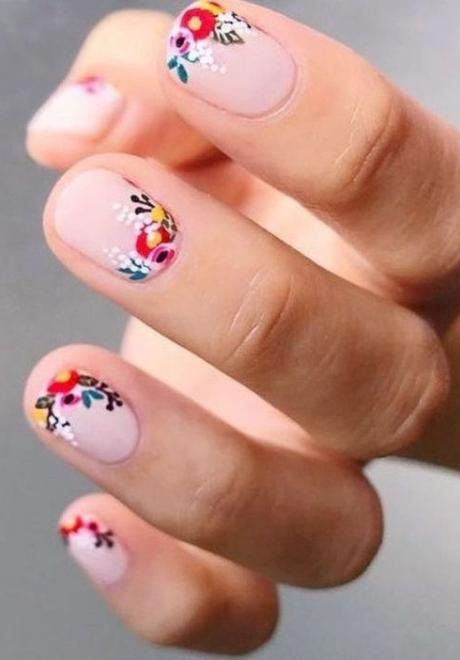 Spring is such a lively and vibrant season, so skip the ordinary and outdated manicures and embrace these floral ones here. Let me know which design captured your attention the most. Plus, have in mind that these manicures are a great pick in spring even if you aren't a bride!