It's summer time and it's time to show off your tattoos! This is the best time of the year for all the tattoos fans cause most of their tattoos can be seen and shared with the rest of the world, and not so good season for getting new tattoos. Before getting a tattoo make sure you consult your artists for the pros and cons for getting tattooed in summer and all the precautions you should take.
Gathering ideas and inspiration for next possible tattoos is popular all year round, so don't miss this fantastic round of ankle tattoos. In summer most girls love to wear ankle bracelets, and ankle bracelets tattoos have become extremely popular.
If you're running a tattoo shop, or you're a tattoo artist looking to promote your business, you can also take use of these unique tattoo resources and turn them into custom stickers with the ankle bracelets designs, which can be distributed as the useful tool to attract your potential customers. They come in an array of designs, so it's won't be hard for you to find the design that will match your taste and style. Scroll down through the photos to see the Charming Ankle Bracelet Tattoos That Will Amaze You and make your picks.
If you are interested in other tattoos that look like jewelry, don't miss to see the striking armband tattoos and the creative wedding ring tattoos!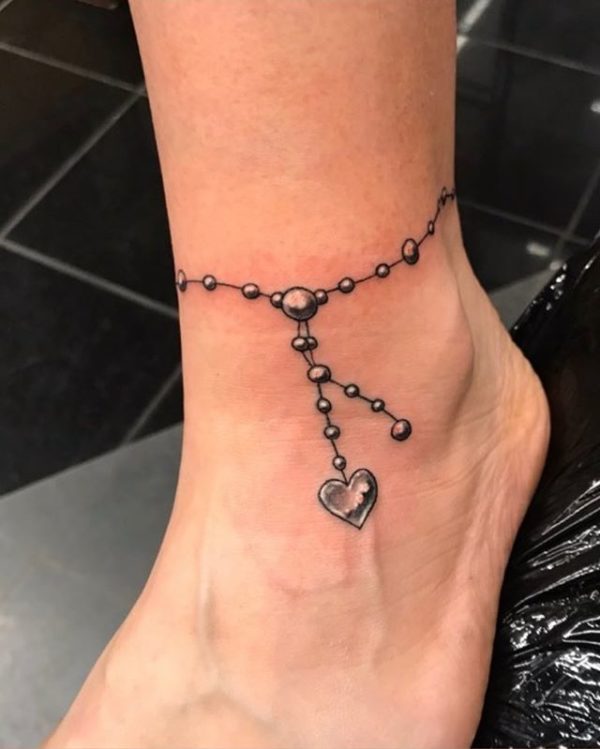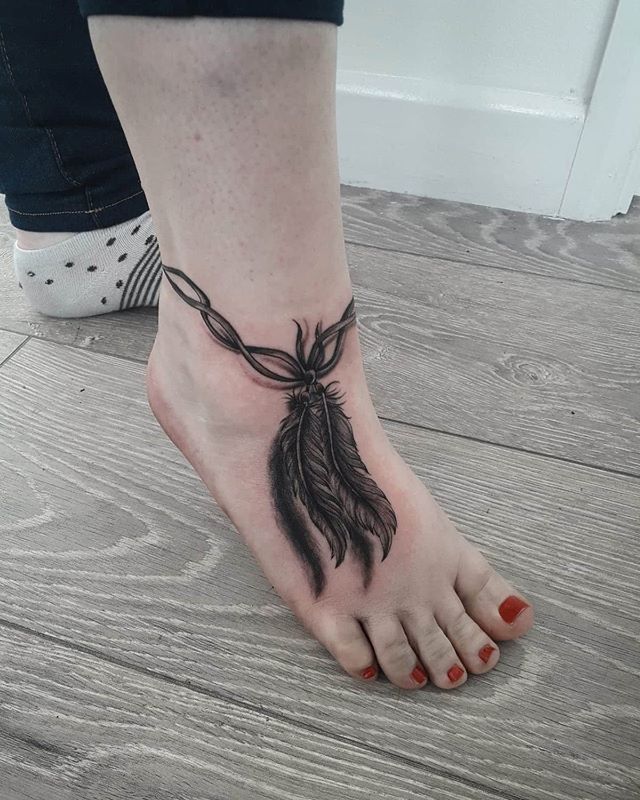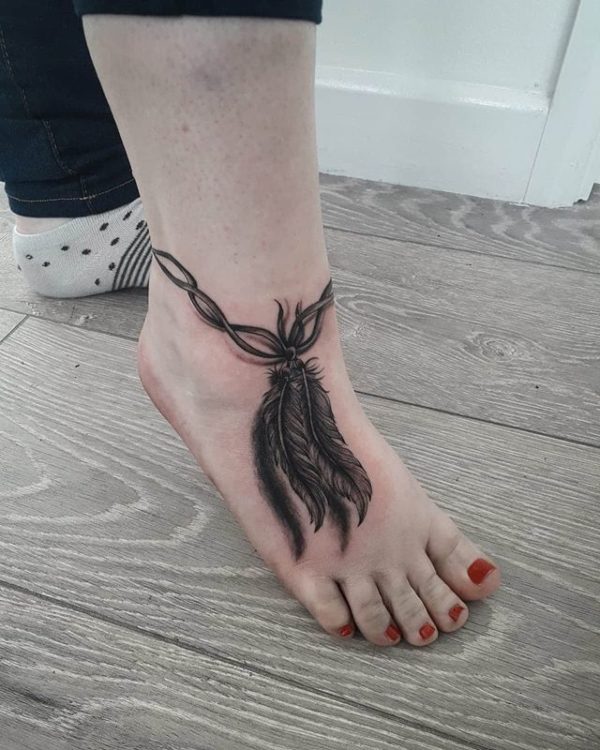 Do you think that the tattoo below has a certain meaning? If yes, I would love to hear your opinions!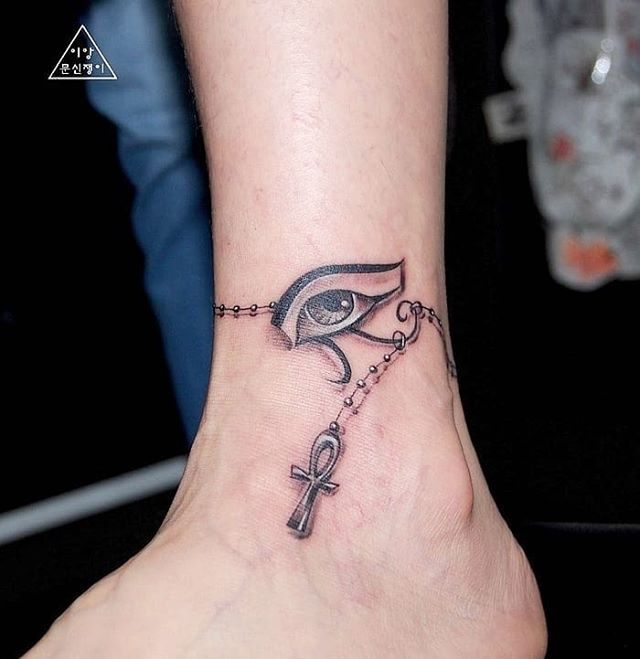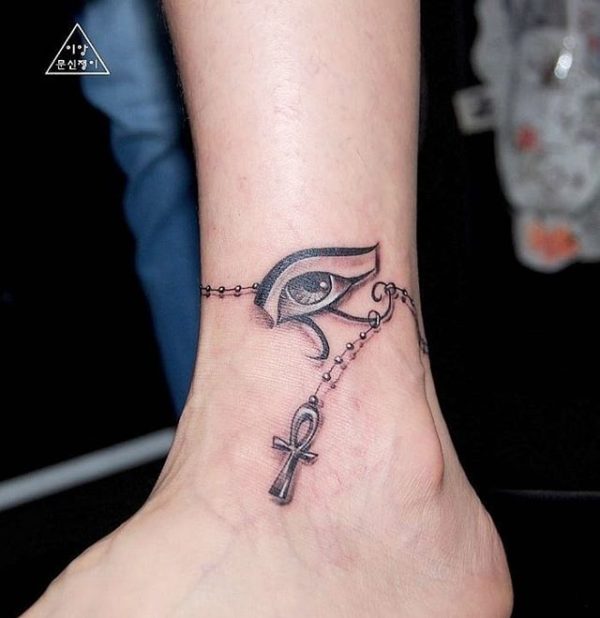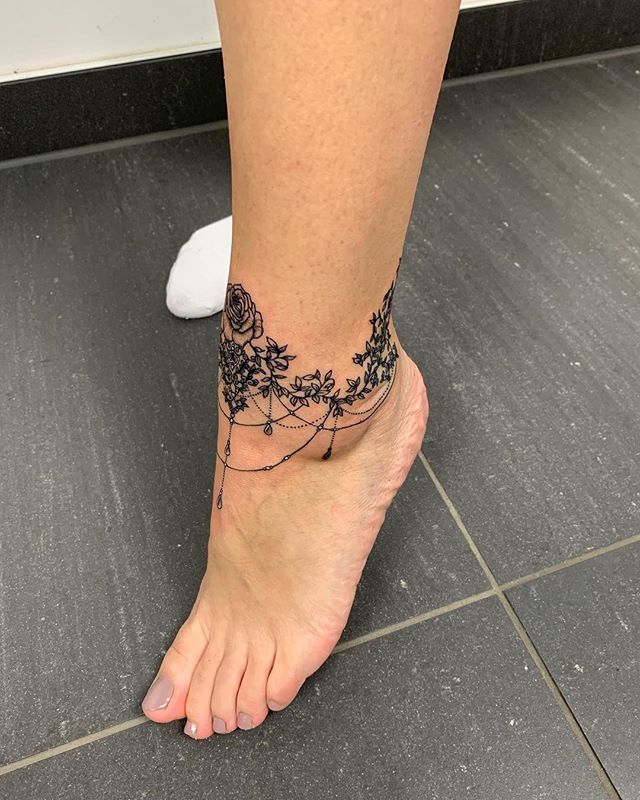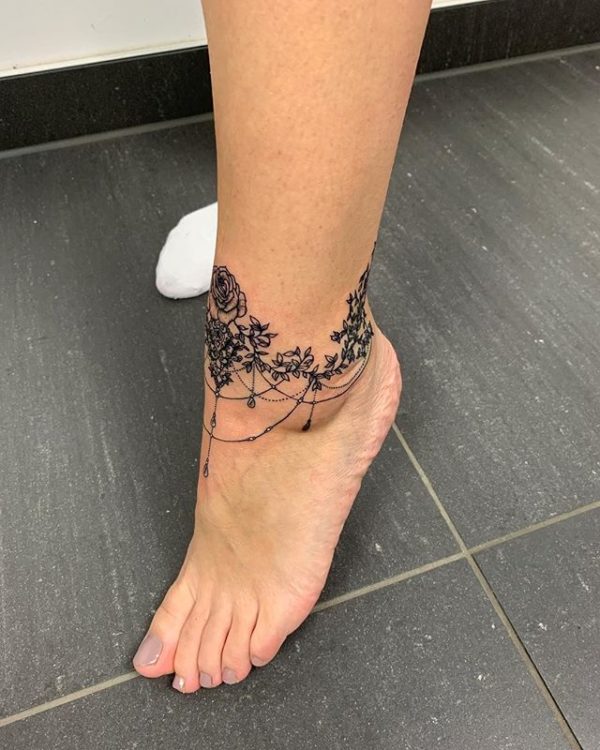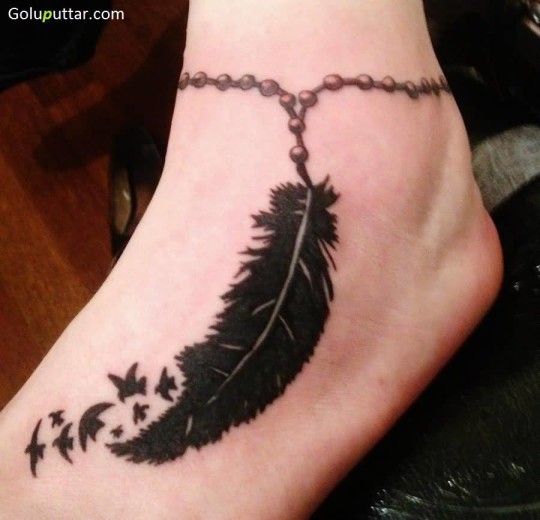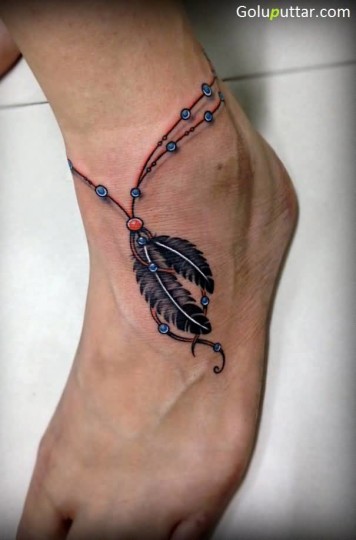 You can have fun with your favorite stones and feathers in the creation of a personalized ankle bracelet tattoo.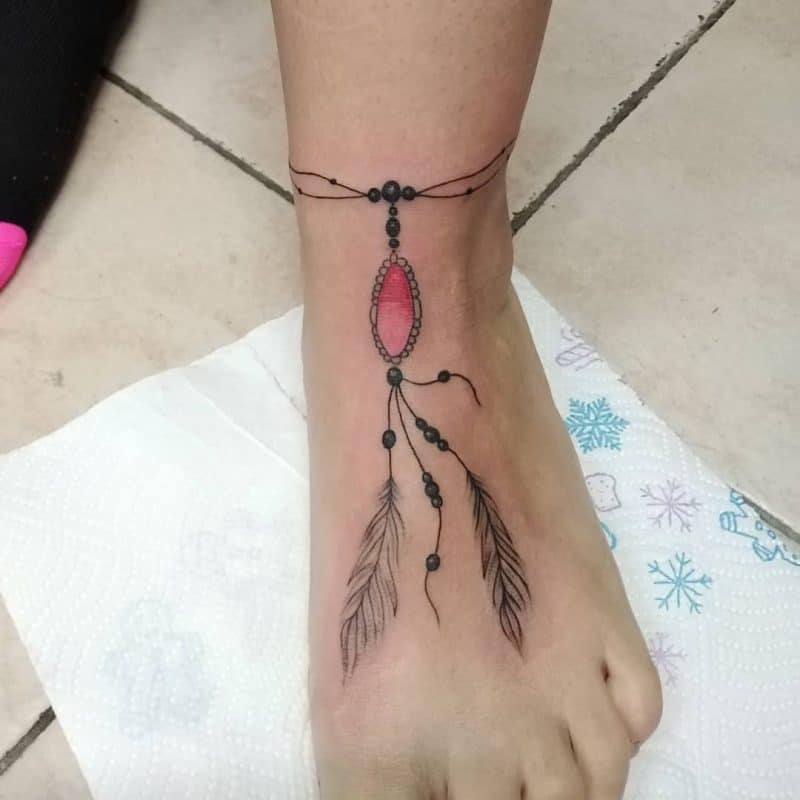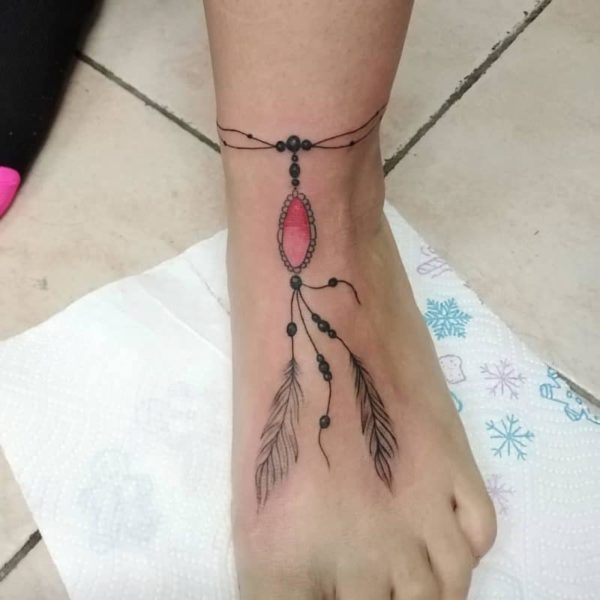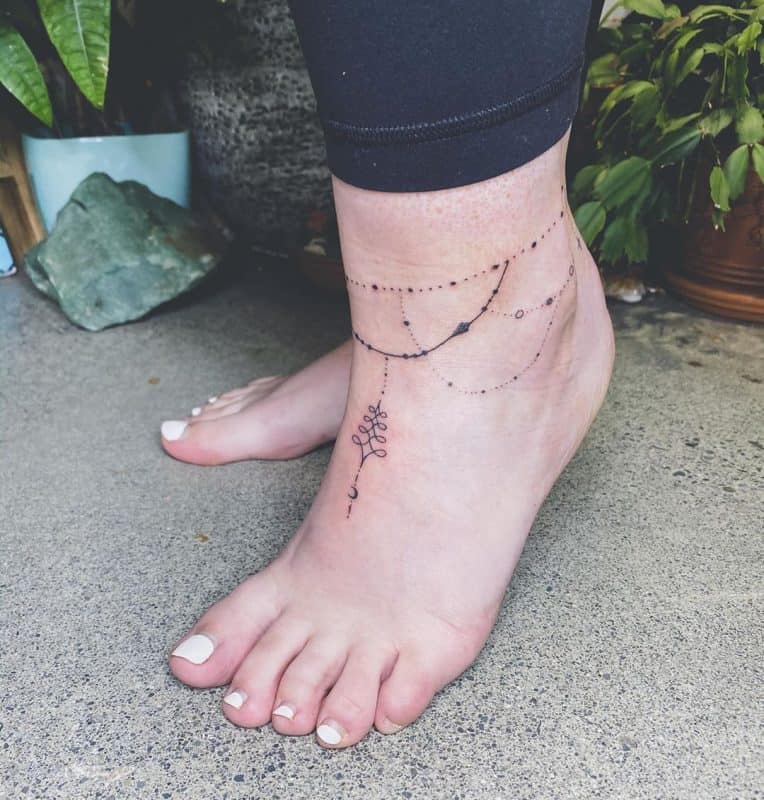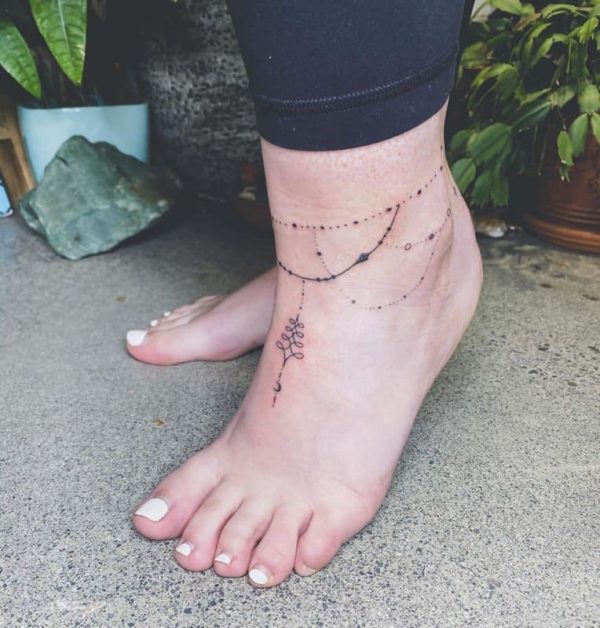 Is the moon your favorite symbol and you are looking for a way to incorporate it in your next tattoo? This is wonderful way to do so, isn't it?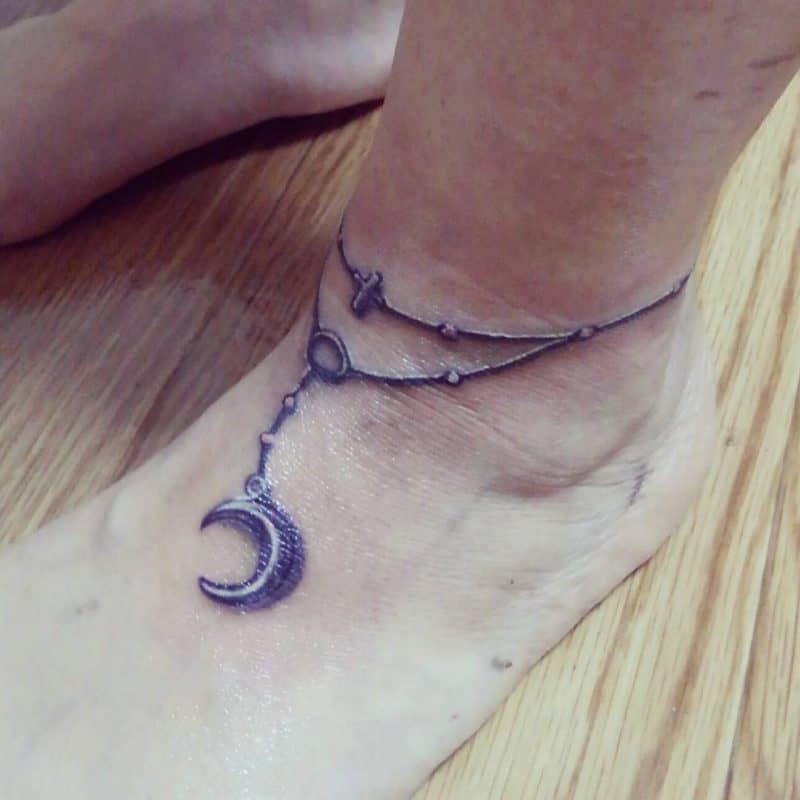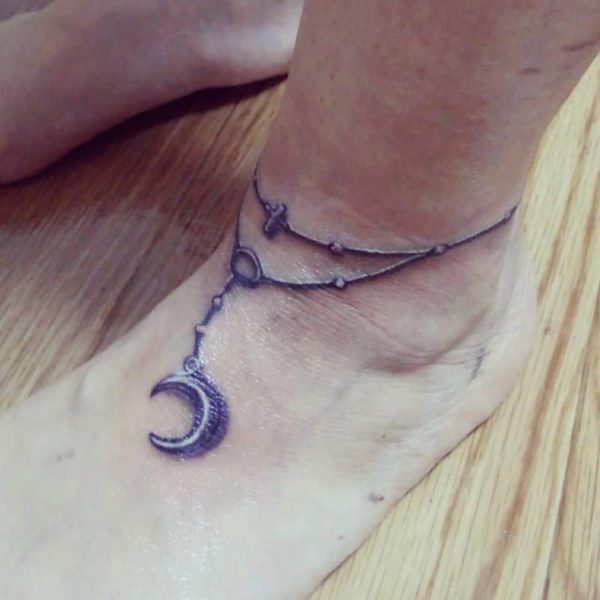 Is there someone who isn't going crazy for mandala tattoos? I don't think so! They are quite a hot trend at the moment and I have to admit that they look awesome as ankle bracelet tattoos as well.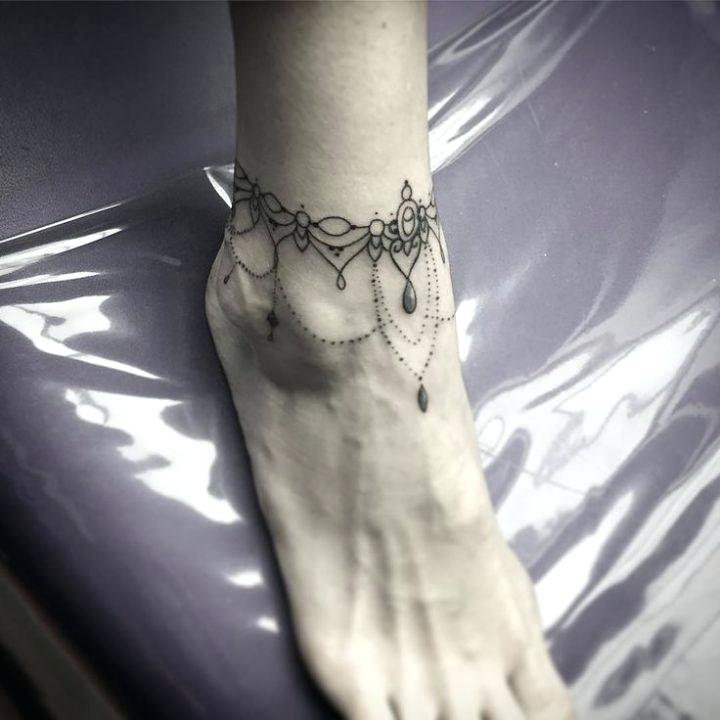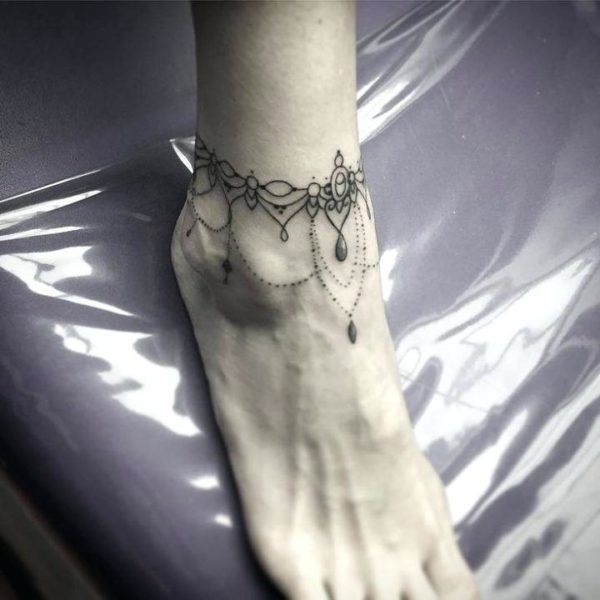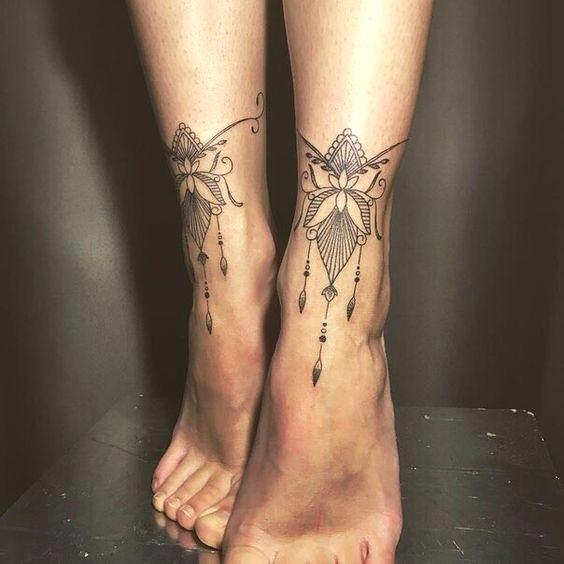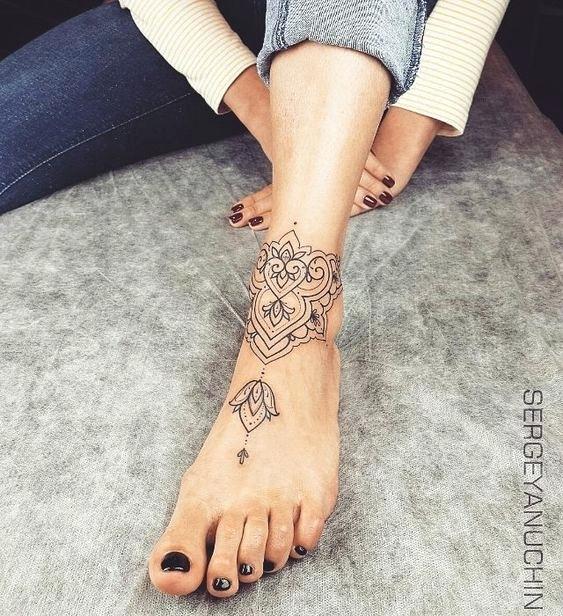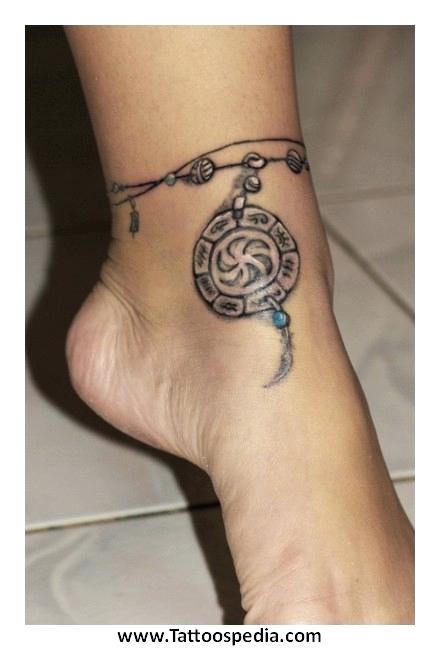 If you are looking for a tattoo that won't go out of fashion in a couple of years, you should definitely go for a bow tattoo. They are all-time classics and look really feminine and gentle.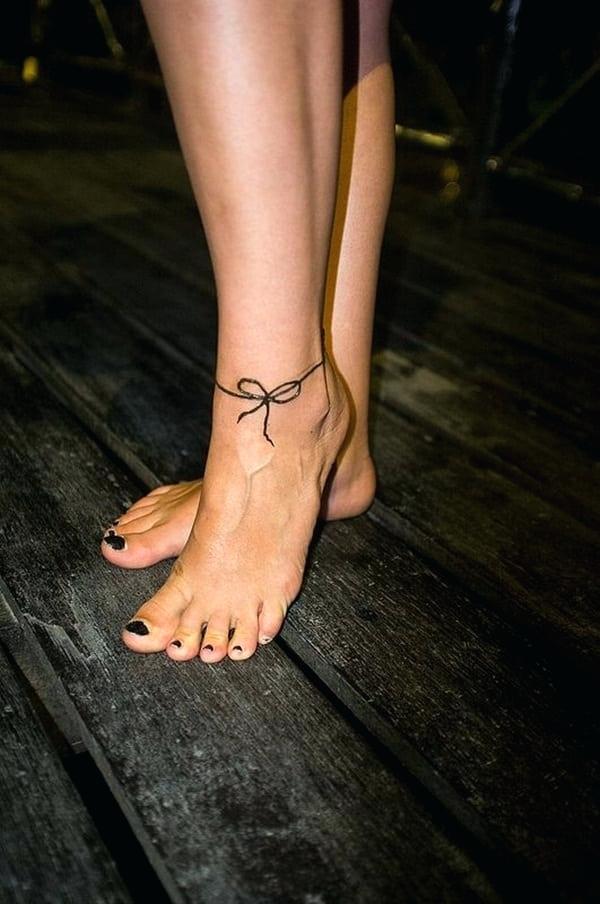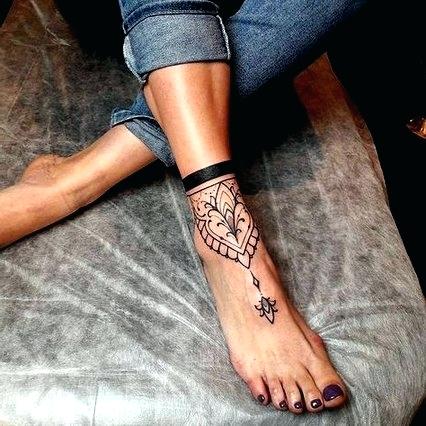 Ankle bracelet tattoos look great every day but they really grab the attention of everyone during summertime when you are exposing more skin. They will make you look really bold and dramatic and will fit perfectly with your summer dresses, sandals and heels. What's the tattoo that you would like to get? Let me know in the comments below!