Some people take a really long time searching for their next tattoo, they browse the internet, consult experts and find something meaningful that they would love to display on their skin through ink. On the other hand, there are other people that don't care about the tattoo design so much and even get tattooed while they are drunk with some meaningless tattoo that they later regret. Has that happened with you too? And finally, there are these people who want to get a funny tattoo in order to make light of something bad that has happened to them and they can't do anything to change it. In this article you are going to see some Funny Tattoos That Will Get You Rolling On The Floor Laughing, so you decide why did people got them. They are hilarious! Don't miss to see these adorable matching friendship tattoos and the winter tattoos for all the winter lovers!
This person is obviously super tired of shaving these hairs that are growing on a place that he doesn't like, so he found an amusing solution. He tattooed a man with some real hair!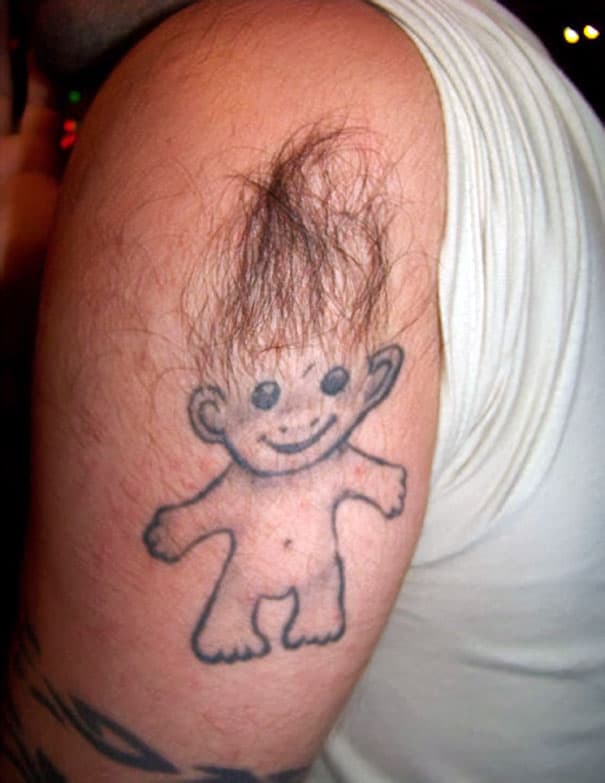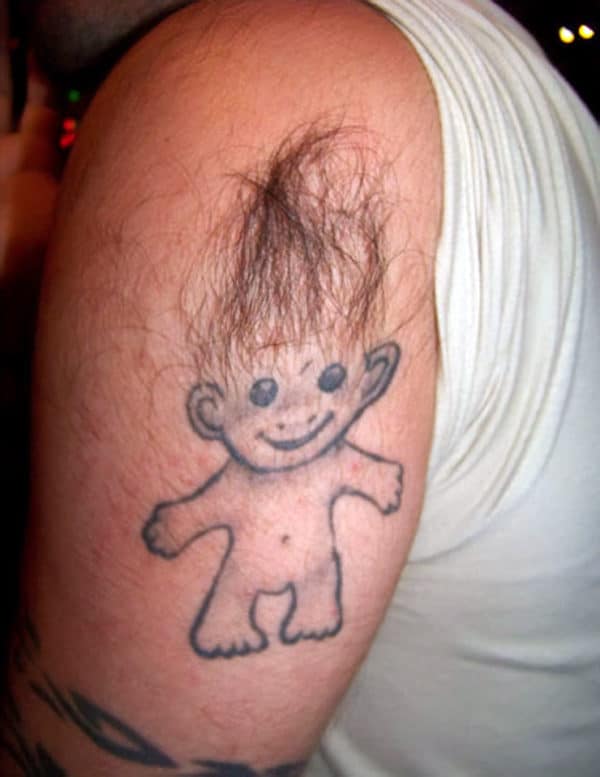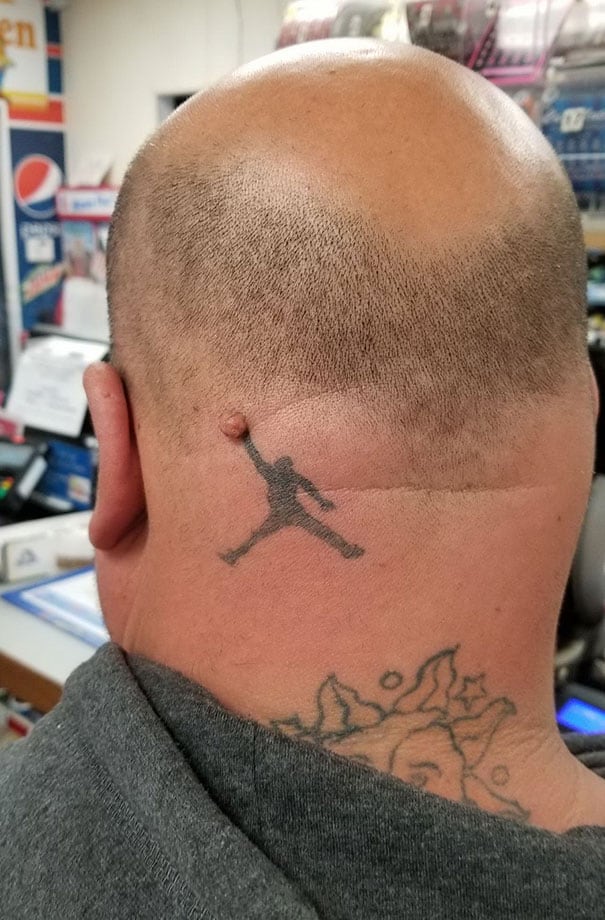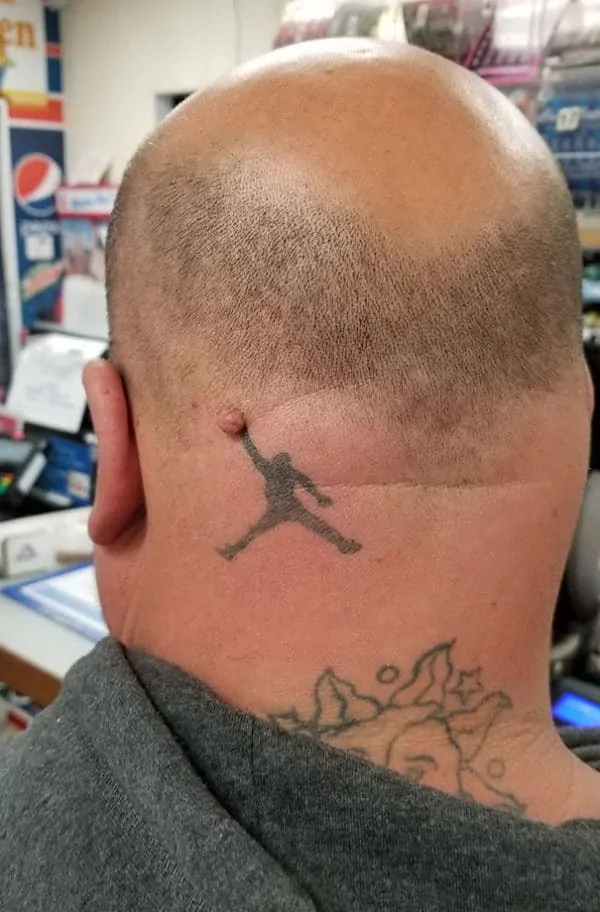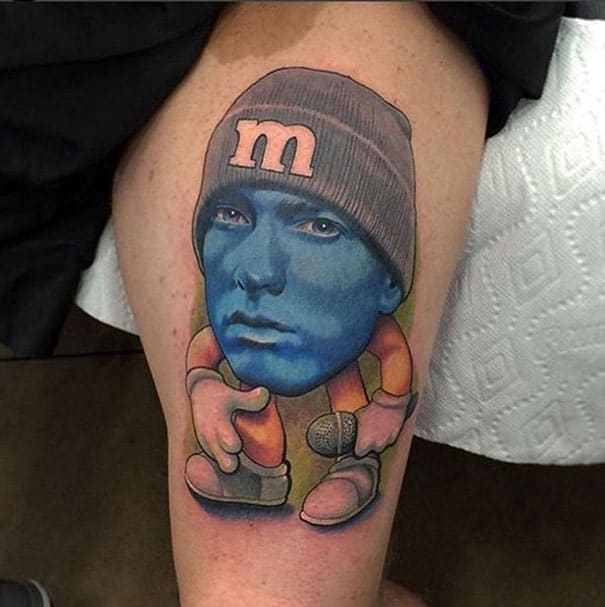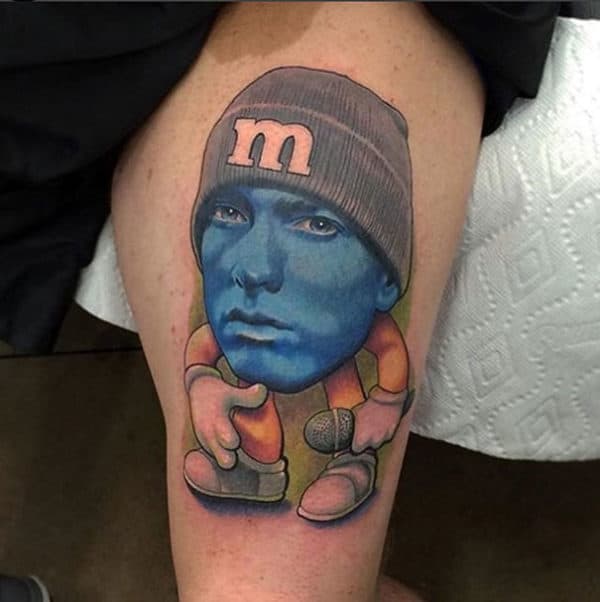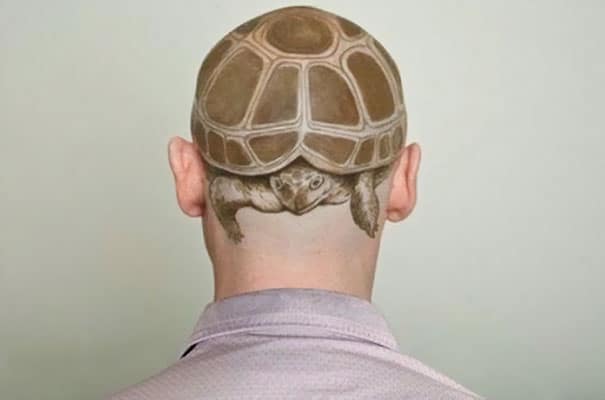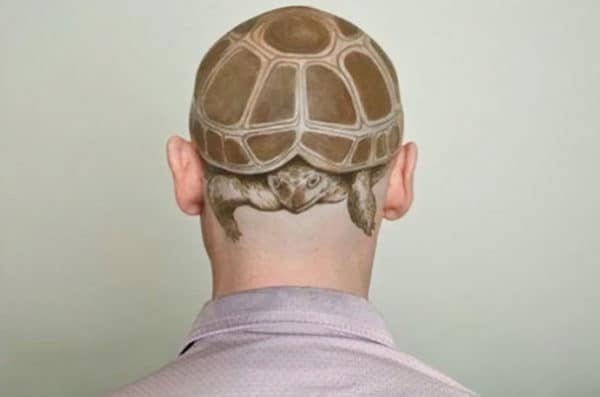 I'm not sure what's this onion doing under her arm pit, but OK! Do you have an idea what it may means?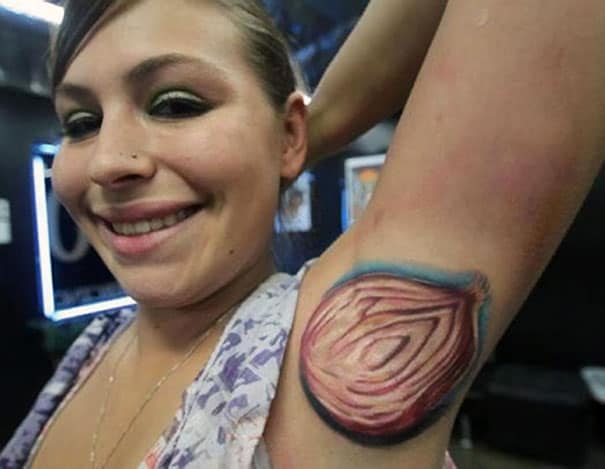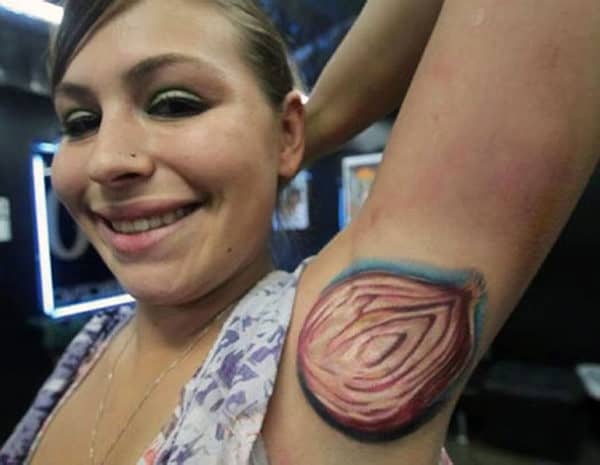 Isn't this face on the back of the man's head really cool? He has hair growing like mustaches, so I think he has found the perfect spot for this tattoo.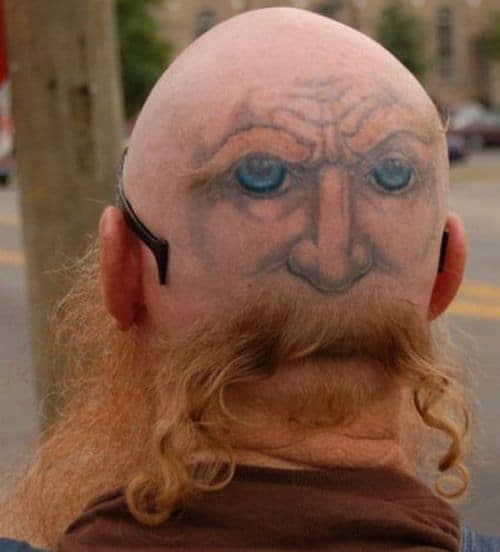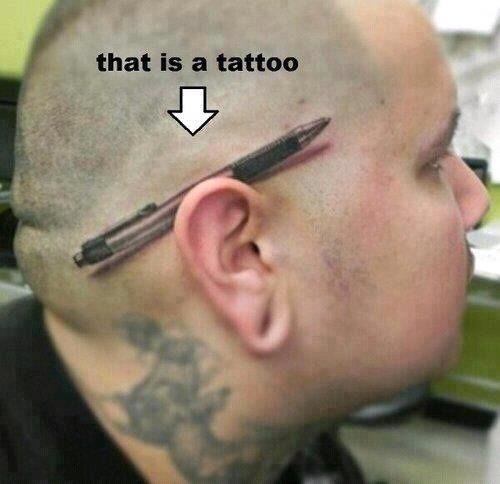 This woman was born with her two fingers stuck to each other, so she has found a perfect way to make a joke out of her situation and get a great tattoo. What do you think about it?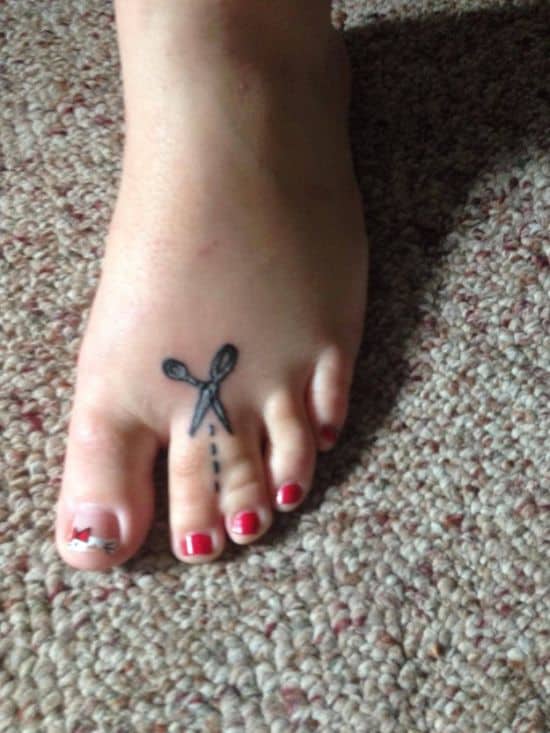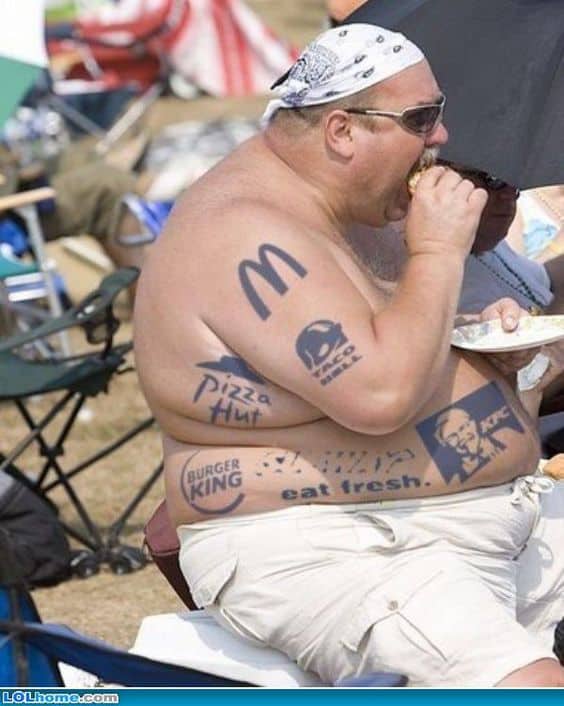 This may have happened due to an injury or he has may been born this way, but the "Out of order" tattoo will make people laugh and show everyone that he is fine with this.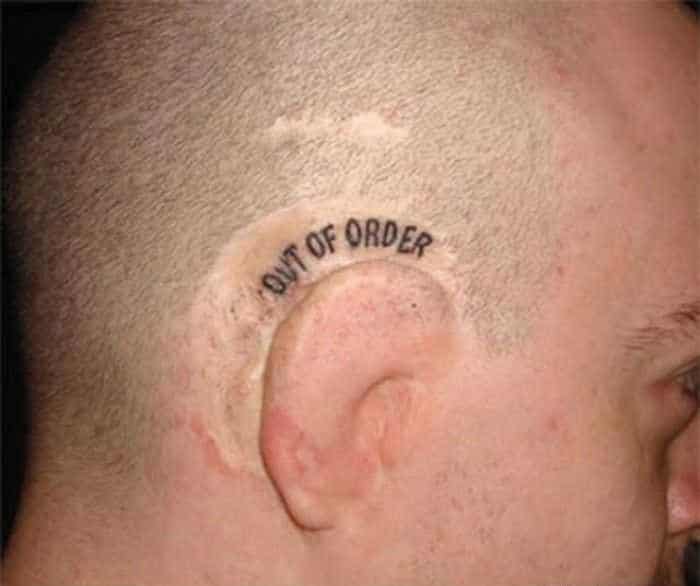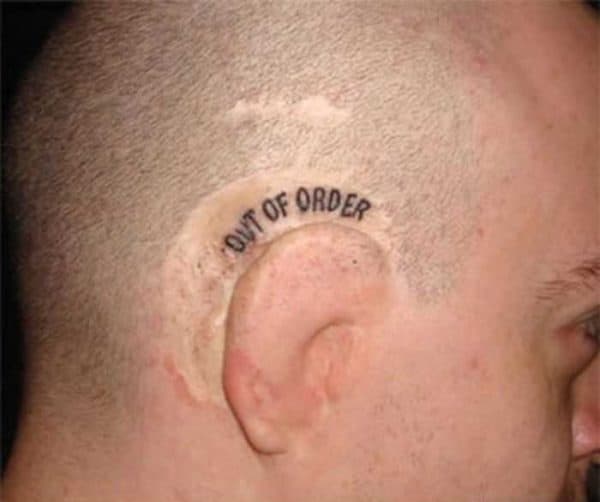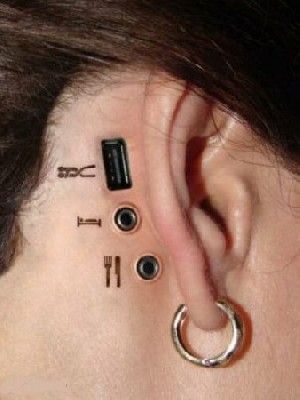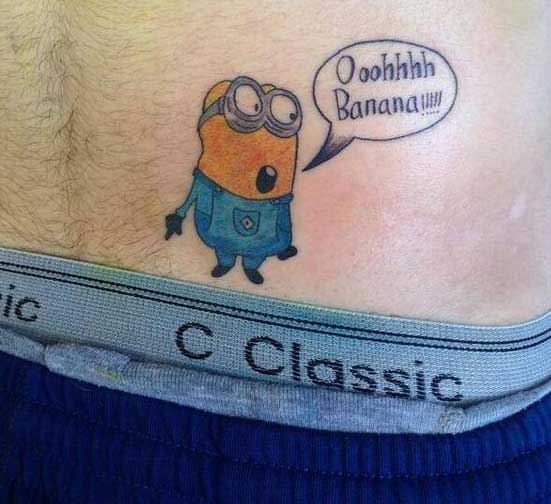 Has your hair started falling and you have bold spots? If yes, this is the right tattoo for you! A man mowing it will put a smile on people's faces as soon as they see it!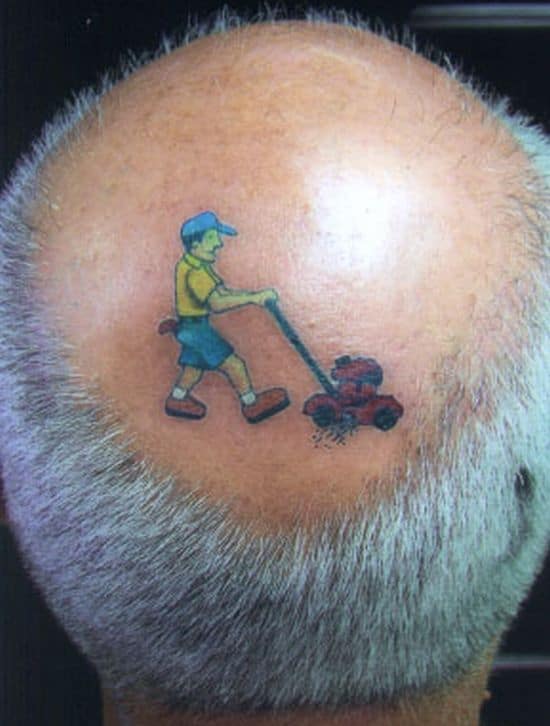 Oops! A great idea for a tattoo!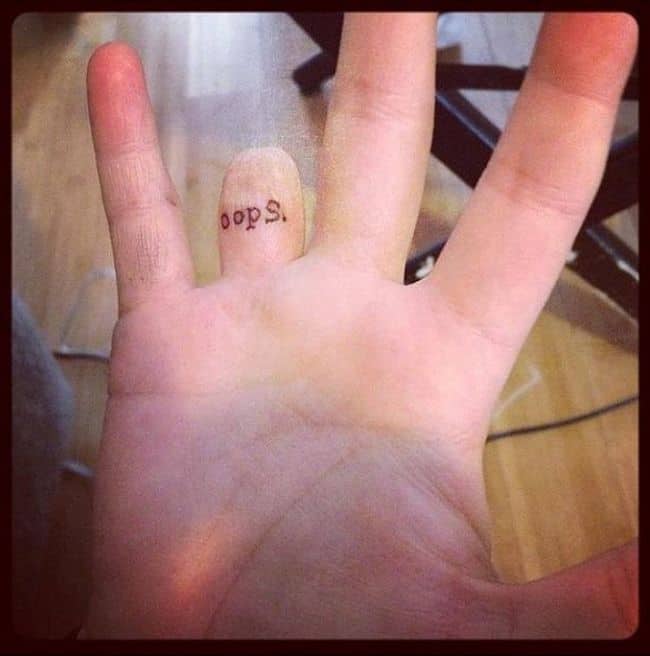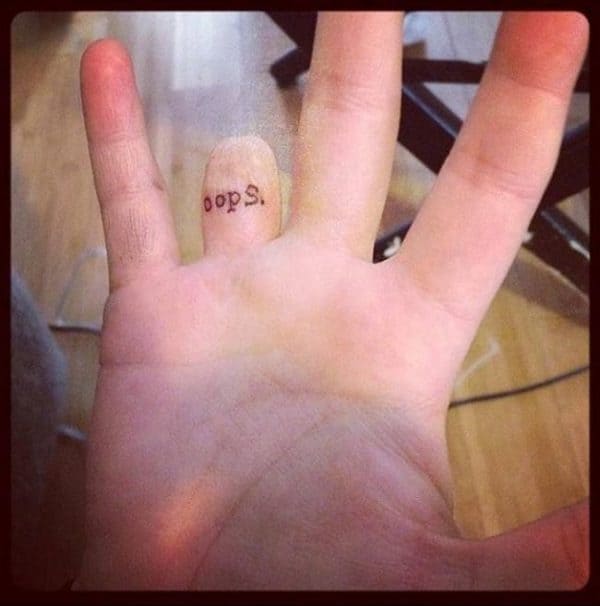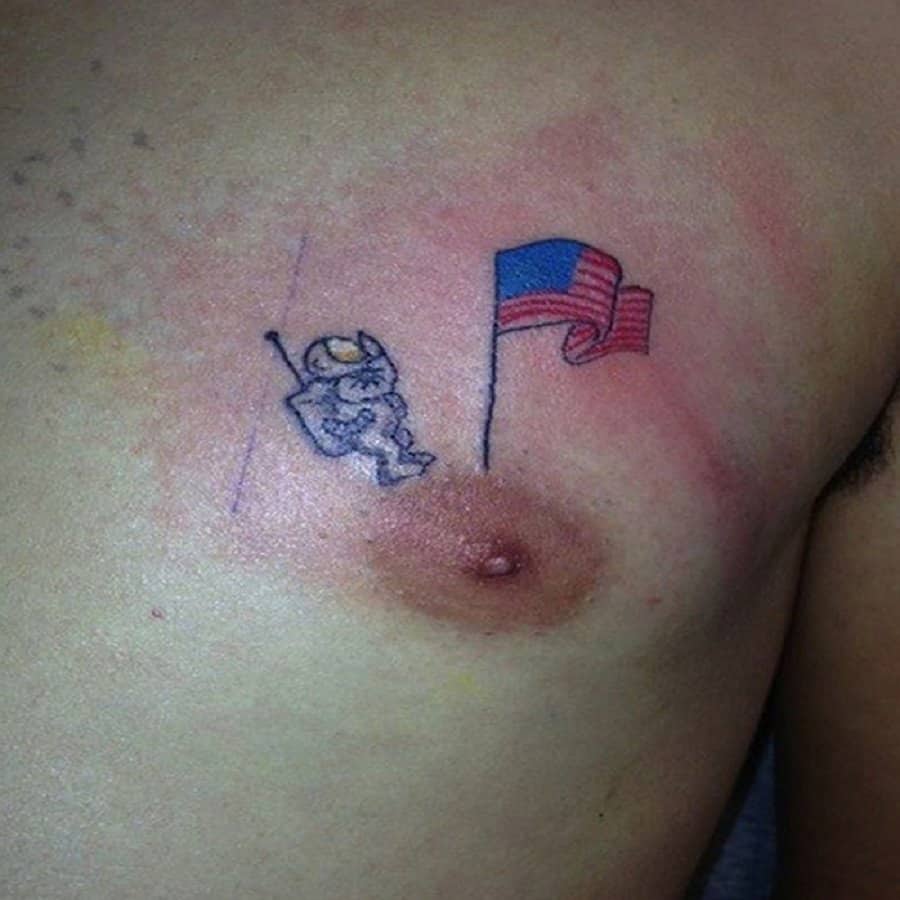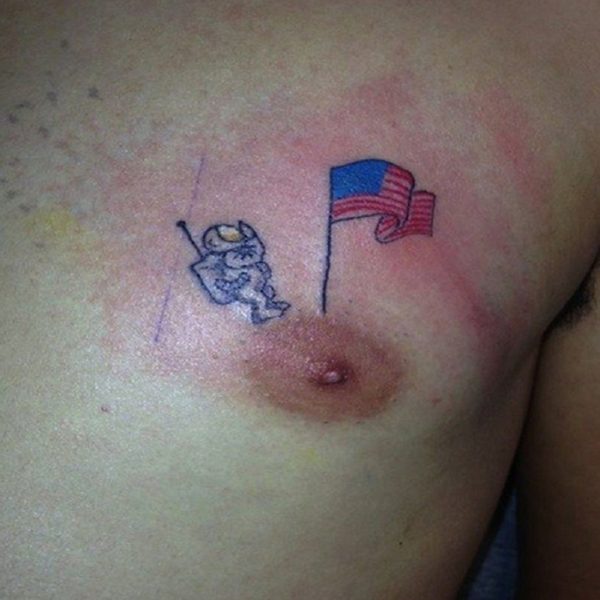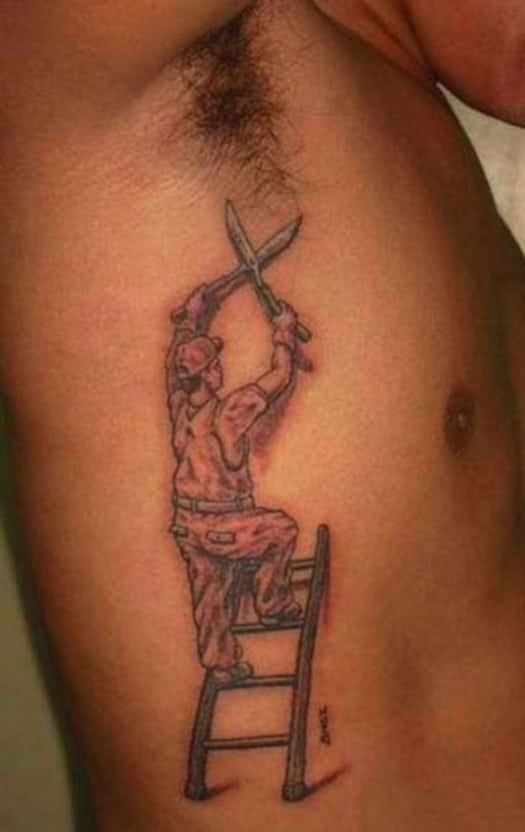 The funny tattoos have the power to brighten our days, so if you are really humorous go ahead and get one without having a second thought! Which is your great pick?