Fashion Nova is one of the biggest quick-to-market fashion brand, with products purchased by women (and now) men all around the world.
Before Fashion Nova became what it is today, it was a small brand with a retail store in California selling clubwear for women. However, since the launch of its website in 2013, the brand has become a global phenomenon.
It has 5 retail stores in Los Angeles, but the bulk of its sales take place online. In 7 years, the brand has grown a social media following of over 25 million people, including celebrities and major influences.
You'll even hear Fashion Nova mentioned when you listen to some hottest chart-topping songs from artists like Cardi B, Offset, Tyga, The Game, City Girls, and YG.
So, how has Fashion Nova CEO Richard Saghian turned a California clubwear store into a global brand?
Let's take a look.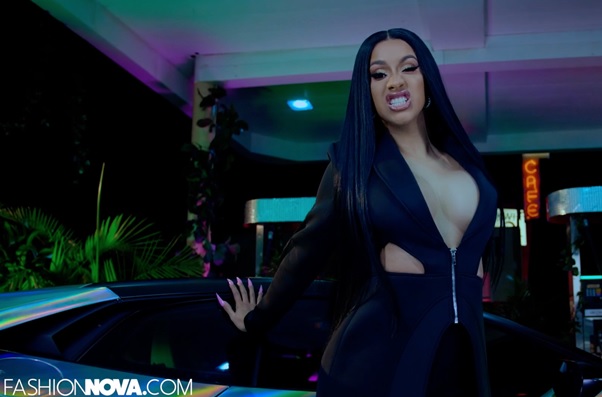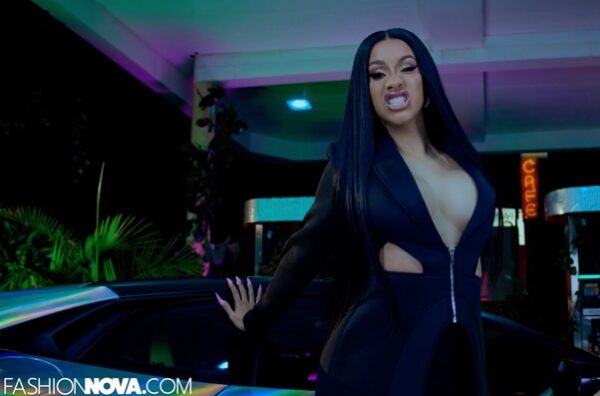 What Made Fashion Nova a Global Brand?
Focus.
One of the main factors employed by Saghian to grow Fashion Nova is the 'One Thing strategy'.
What does this mean?
The One Thing Strategy involves dealing with only one thing at a time until you achieve your goals at that. This is what Saghian has been doing with the brand, and it has worked out well for him.
Here's how they've been using this strategy:
–          One distribution channel
Fashion Nova utilizes its Instagram platform to reach most of its customers. Since it launched online operations in 2013, Instagram has been its sole distribution channel.
They upload every half hour to an energized, excited follower base. Every post on the page is engaging, and followers try to tag some of their friends to check out new releases they will love.
When Saghian first started the store, he said his goal was to open 100 stores across the United States. However, when he discovered Instagram, he realized it was going to take him less effort to grow his brand on the platform and reach more countries around the world than opening up stores all over the country.
–          One goal
Will you believe that Fashion Nova's goal has not changed since they launched? It has been hitting on the same things since Day one.
The goal is to produce high-quality trending pieces and release them for sale at the best and most affordable prices in the market.
According to Saghian, the only focus is to get as many people as possible to shop with them.
So, we can almost say they're not in it for the gains.
Fast Fashion.
It's not all about being fast for Fashion Nova. It's about bringing new styles to the table and being what Saghian calls ultra-fast.
They have more than 1,000 designers all over LA working on their new releases. These designers produce new samples within 24 hours and the models are already wearing them and posing for pictures the next day.
Then, the pictures are live on the site and Instagram.
That's how fast the process is with Fashion Nova. They release between 600 and 900 styles each week, and they've kept at it for years.
By doing this, Saghian was able to turn Fashion Nova into a global brand. People always want to rock trending items.
Affordability.
People want to be part of trends, but what makes them even more delighted to partake is if they can afford to.
Fashion Nova has provided the perfect pricing for its product. By having items as low as $28, Saghian has been able to reach a majority of people.
No one will say they cannot afford $30 boots or a $40 dress.
When people go shopping on the Fashion Nova website, they can drop a lot of things into their cart because they can afford them. The money it would take them to buy a single Dior or Louis Vuitton products can change their wardrobe when they shop Fashion Nova.
Size Inclusivity.
What makes a brand go global?
The ability to reach a wide number of people and sell out every time.
Fashion Nova taps into a largely untapped audience – the plus-size audience. What many brands have failed to realize is that there are millions of overweight and curvy people in the US and countries all over the world.
Not everyone is slim or has a lean, model-ready figure. By restricting their production to slim or average-sized people, they miss out on potential earnings.
Saghian, on the other hand, was able to understand what his customers needed and gave them just that.
Fashion Nova releases the same clothes for everyone. All they changed was the sizing. They offer sizes ranging from XS to 3X. So, instead of rocking huge shapeless clothes, plus-sized babes will gladly go for ones that make their shapes pop and make them feel comfortable.
Effective Social Media Strategy.
Richard Saghian was able to successfully use Instagram to scale his brand. While other brands were going for traditional marketing methods like fashion shows and SEO, Fashion Nova was using IG as its machine.
Apart from posting about 30 pictures a day and regularly engaging with customers on the platform, Fashion Nova collaborates with influencers and celebrities to grow their customer base.
They have over 3,000 influencers in their network and have partnered with high-profile celebs like Cardi B and Kylie Jenner. Cardi's collection with the brand sold out at $1 million in 24 hours.  This large network has generated millions of dollars for Fashion Nova.
In all, Fashion Nova has been able to stand out and keeps growing rapidly because they listen to what the customers want and deliver the best every time. Richard Saghian doesn't intend to change this strategy anytime soon and keeps finding new opportunities to increase customers from the widely untapped market such as plus-sized and hour-glass shaped women.