Pink is one of those colors that never go out of fashion. This spring, pink is definitely the color that will mark the season. We can see more and more women dressed in the season's trending color. And, of course, when it comes to fashion we can't skip the nails look too. Well-cared and manicured nails are essential for an eye-catching look. In this article, we are sharing with you some of the most adorable pink nails ideas ever. Try to insert the most popular color for the upcoming spring/summer in your manicure with these inspiring nails art designs below.
source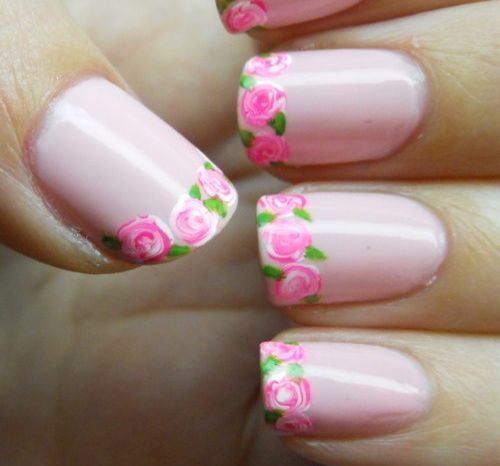 source
Pinky detailed nails
Pink is a perfect color to use to paint your nails. But, if it is still too bold for you to experiment with all pink painted nails, then we recommend you to try it as a detailing color. Paint your nail base in a neutral (black and white are always a smart choice) or nude color, and use pink to draw some decorating details over the nails. When it comes to pink nails, one of the patterns that you can experiment with is floral print. Floral nails are a perfect choice when it comes to spring/summer manicures. Add some green details to make the whole concept look more realistic and fresh. You will be surprised by the positive vibes that floral prints can instantly awake in you.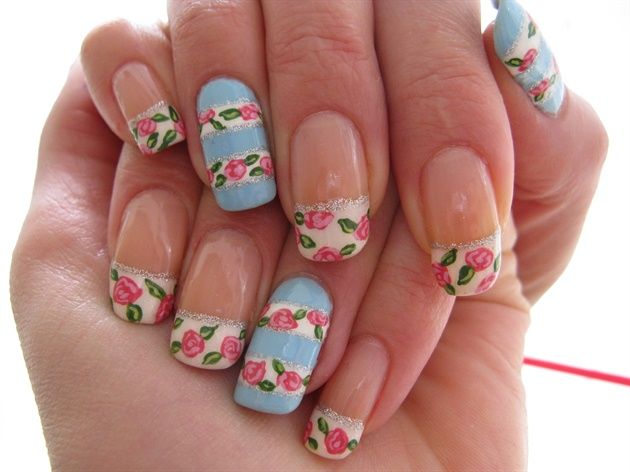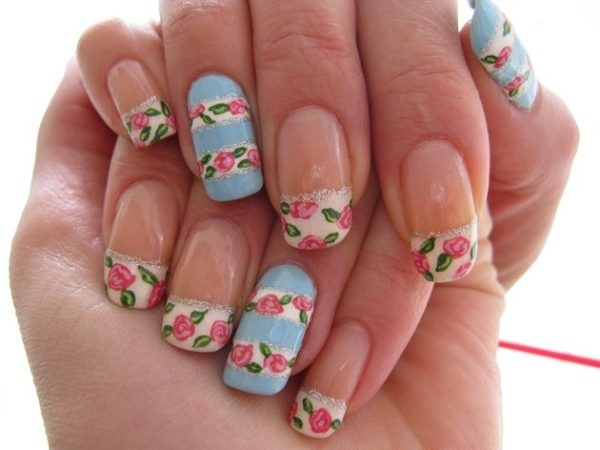 source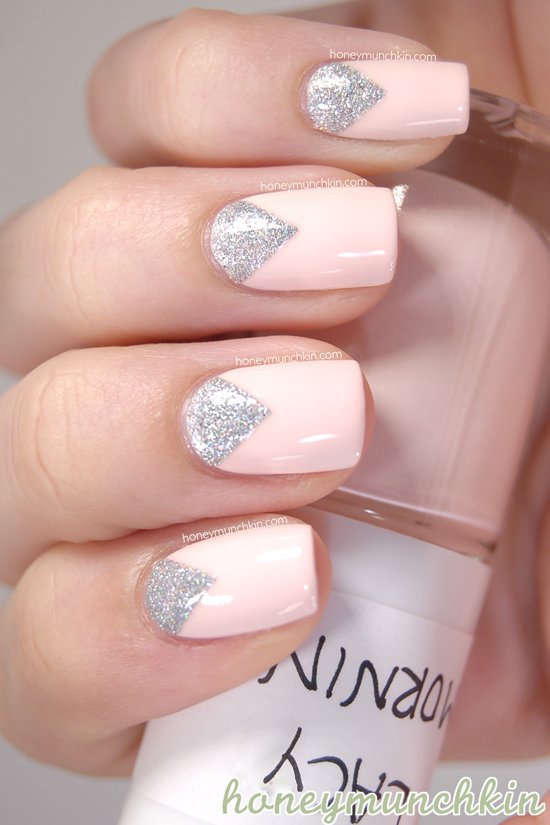 source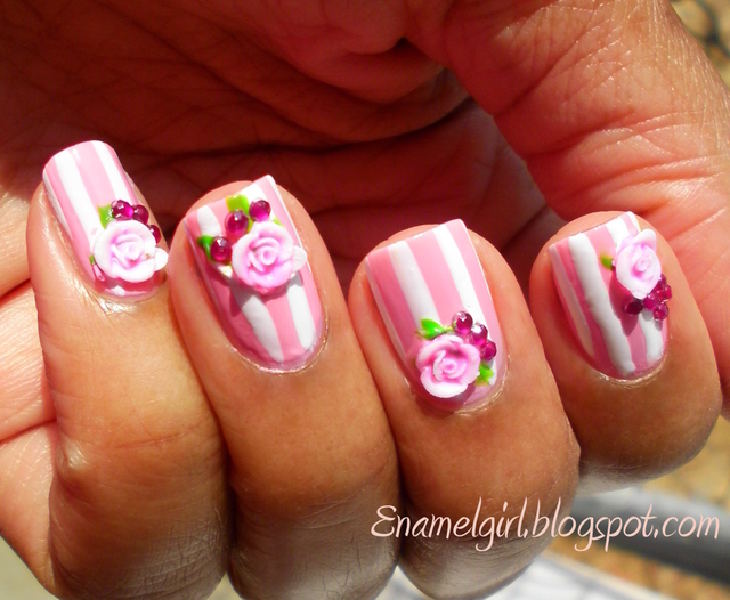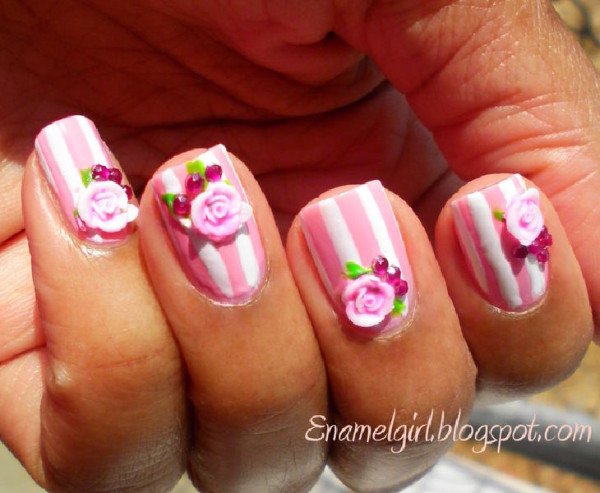 source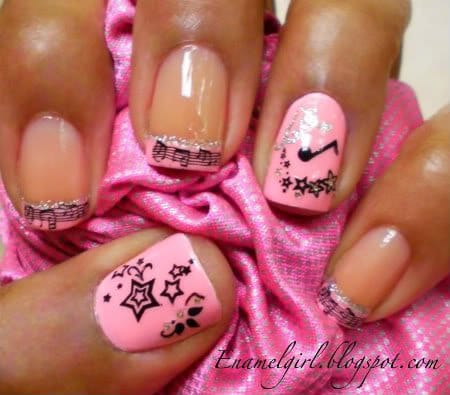 source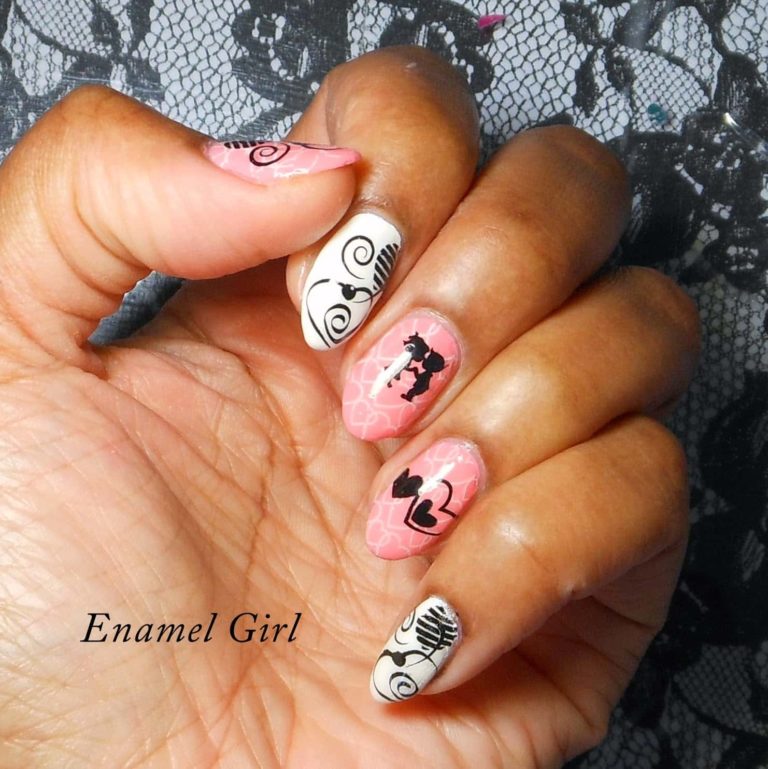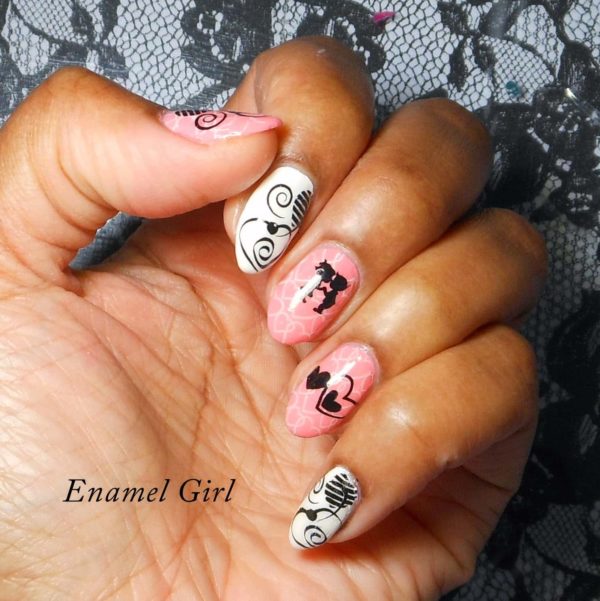 source 
French manicure with pinky tips
Do you enjoy experimenting with new and fresh ideas when it comes to manicures? If yes, you will be glad to try this new alternative French manicure nails art design idea. Change the white tips with pink ones and see how your manicure instantly transforms in a romantic and elegant way of the classic French manicure. If you are not too keen on painting your nails all in pink, this is a perfect way to insert pink into your nail look. You will keep the nail's base nude and you will add the pink color only on the tips of the nails. This way you can enjoy the magic of pink nails in such an adorable and soft way.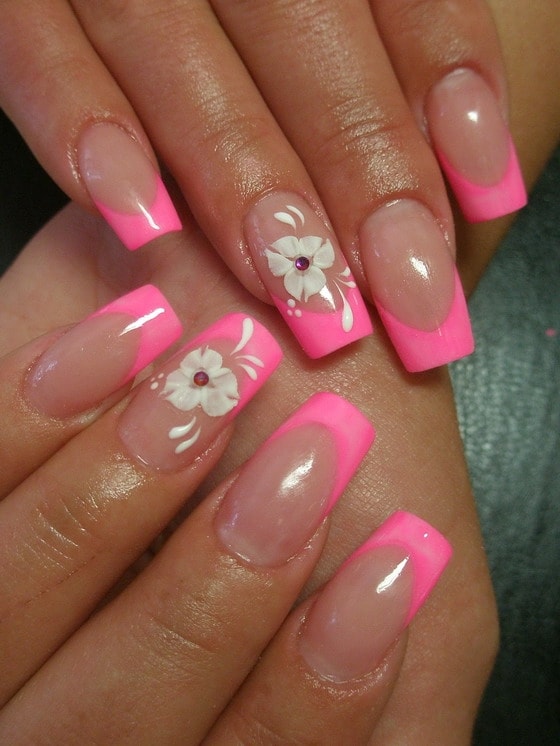 source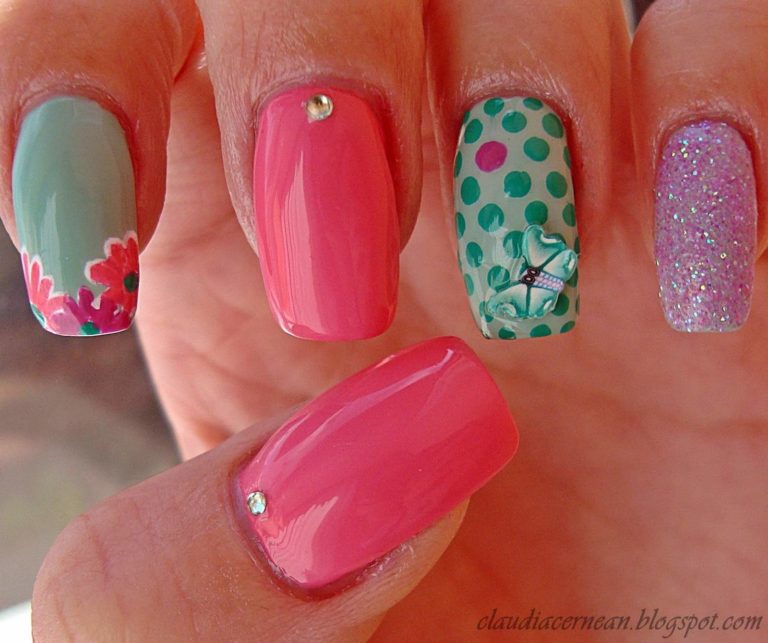 source
Pink glitter nails
We have already shared with you some inspiring glitter nails art design ideas with you. As we have mentioned before, you can experiment with different hues when it comes to shining and glittering nails. But, when it comes to a manicure that is both romantic and elegant, pink is definitely the best choice possible. You can choose to paint all your nails with glittering pink shade, or you can paint three of your nails in pale ink while keeping the rest of the manicure in gold or silver glittering hue.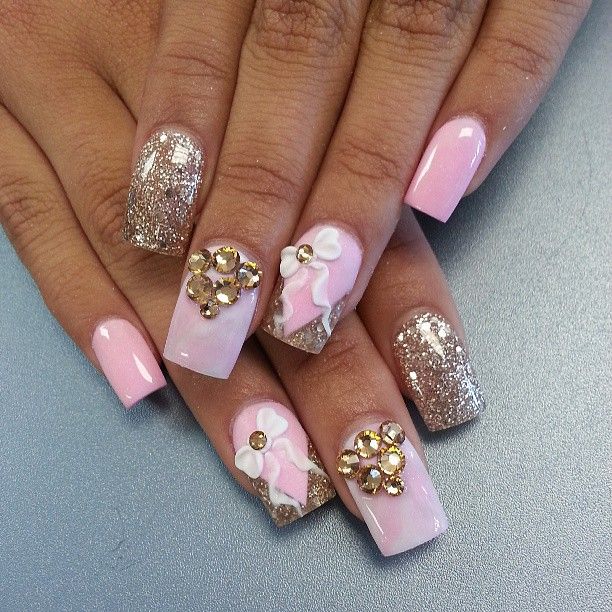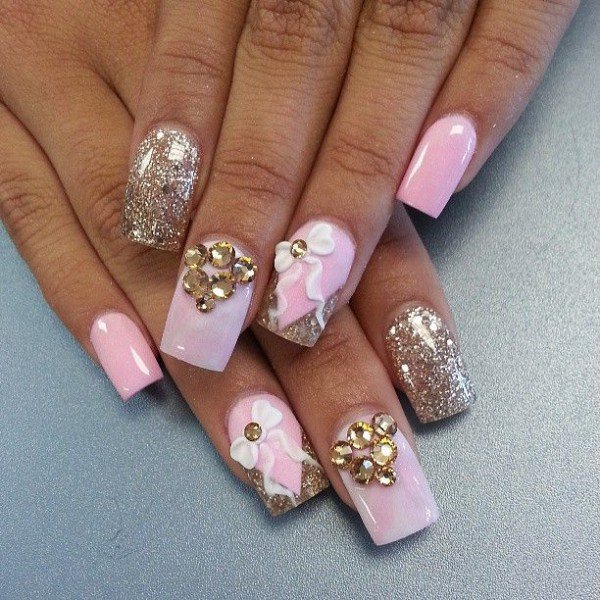 source
Pink bridal nails
When it comes to bridal manicures, most brides choose white nails. It is understandable since they want their manicure to go with the rest of their look (the white wedding dress!). But, pale pink can also be a perfect choice for your bridal nails. The hue is so soft and so complementing to white. If you want to keep the soft look on your bridal nails, while still willing to experiment with colors, then the best is to add a little pop of pale pink to your manicure. You can paint only one nail in soft sugar pink shade or only use it as a detailing color for one of the nails.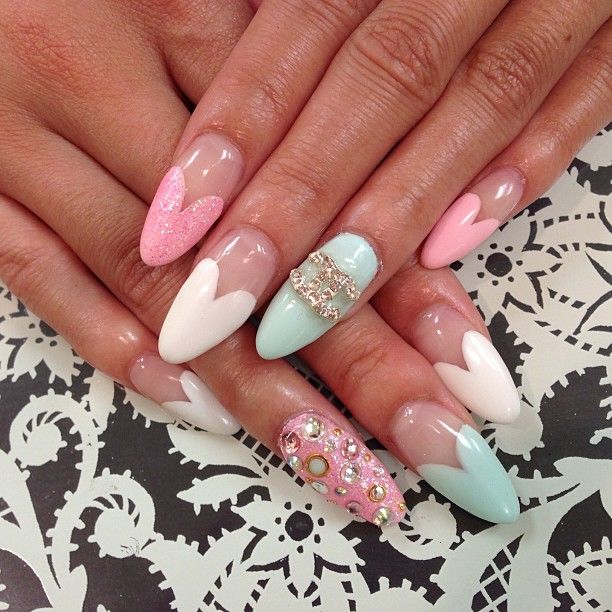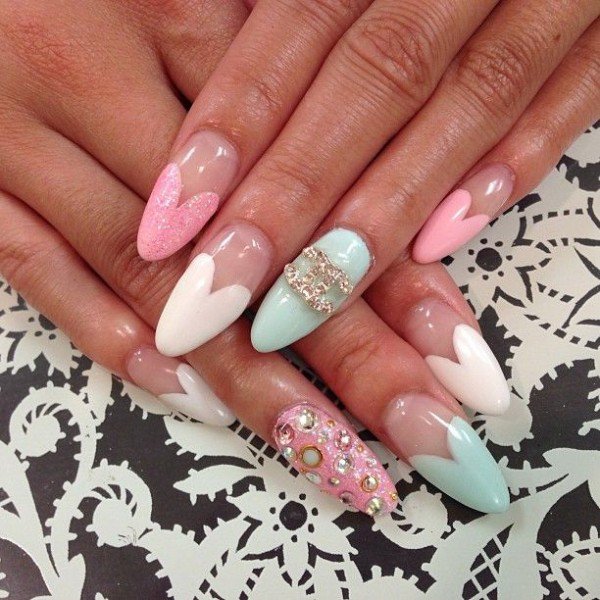 source
Hot pink nails
This is the shade of pink this definitely going to mart the spring/summer 2022 season. You can see women wearing it everywhere around you. If you still feel like magenta pink is not your color to get dressed in, then you can easily rock the hue trend by painting your nails in it. Hot pinky nails are going to make your manicure stand out. The shade is so hot and romantic and can perfectly fit your light spring/summer outfits. For women daring to go bolder and who do want to experiment with hot pink ensembles, a manicure in the same shade can be a perfect way to complement the bold look.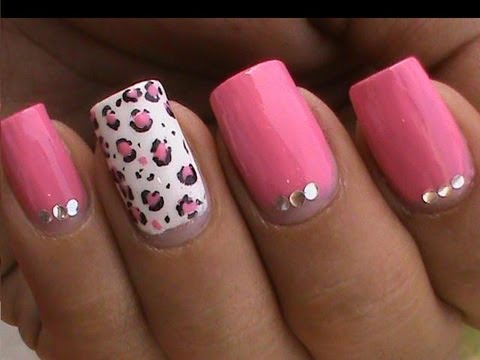 source
Barbie pink Ombre nails art design
There is no shade that can be described as more girly than the Barbie pink hue. If you want to show the world your youngish spirit by your manicure, there is nothing that can beat the Barbie pink Ombre nails art design. Ombre as a way of manicure is very popular among women. The way a pink hue transforms into white presented with all the shades it goes through the process is one of the most inspiring nail art design. You can choose a mat or a shining Ombre finish for your pink nails. Both choices are so adorable.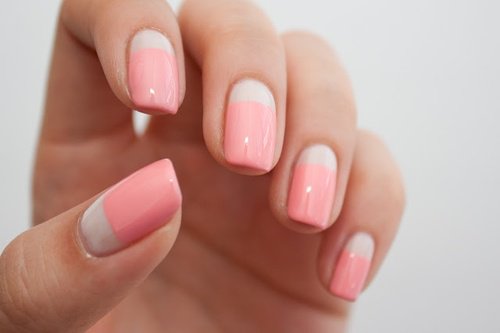 source